25 Best Sci-Fi & Fantasy Movies Streaming on Netflix [Spring 2020]
To some, science-fiction and fantasy may seem like polar opposites. Technology versus magic, the future versus the past, artificial intelligence versus dragons and mythical beasts. There's more to these genres than you might realize at first glance, however. Both genres can be used to show parables, or teach lessons about our own modern age. Science-fiction in the 1960s used then-modern ideas and looked to combat racism and other discrimination; fantasy, meanwhile, has recently done the same, looking to create worlds where our own problems can be diminished or dealt with. The two genres also have plenty of crossover appeal, often mixing and stirring genres in a way that some fans may not even realize. Star Wars, for example, is as much a fantasy series as it is a science-fiction series, using the setting of space but the tropes of fantasy films to combine the two genres into one.
TechJunkie's Cut the Cord Weekly
Whether you're looking for a brand-new fantasy adventure in the land of dungeons and dragons, a comic book-esque tale of heroes and villains, or a slow-paced, deep-thinking sci-fi parable, we've got twenty-five examples of the best science-fiction and fantasy movies on Netflix for spring 2020.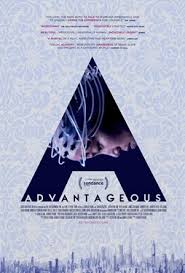 In the near future, Gwen is a spokesperson for the Center for Advanced Health and Living, where she sells cosmetic procedures. Unfortunately, she is earning little and desperate to ensure her daughter, Jules' happiness. She agrees to an experimental body-swapping procedure to make her look younger and more racially ambiguous, even though the procedure will cause her chronic pain and require her to get a shot every two hours to breathe. The story that unfolds is thoughtful, unnerving, and maybe too realistic.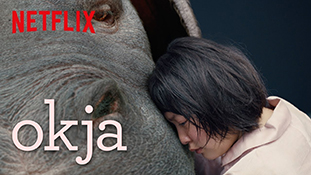 Okja is another Netflix-exclusive film, and the second English-language film made by Bong Joon-ho, the director of South Korean films The Host, Mother (neither of which should be confused with the American films of the same name), and Snowpiercer. Like Snowpiercer, Okja is an action-adventure film that uses its plot as a major metaphor for a real-life lesson, this time concerning factory-farming and the concept of environmentalism. The film may not be subtle with its messaging, but that doesn't stop it from being an excellent, spellbinding, and infinitely sad tale. The main character is played here by South Korean actress Ahn Seo-hyun, but don't think you won't see some recognizable faces. Tilda Swinton, Paul Dano, Lily Collins, Giancarlo Esposito, and Jake Gyllenhaal all turn up here among their South Korean counterparts.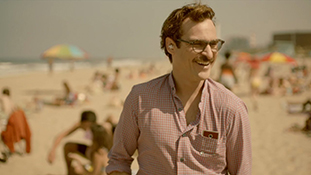 One of the best films of 2013 arrived on Netflix in late July, and it's well worth checking out. Her is the fourth film from acclaimed filmmaker/occasional Jackass star Spike Jonze, following his two collaborations with Charlie Kaufman (Being John Malkovich and Adaptation) and his adaptation of Where the Wild Things Are in 2009. The film is set in a near-future Los Angeles and follows Theodore Twombly (Joaquin Phoenix), a lonely introvert who is going through a divorce with his childhood sweetheart (Rooney Mara). Unhappy with his life, Twombly purchases a smart operating system upgrade for his computer, designed with artificial intelligence and able to adapt and evolve. Deciding to give her a female voice, the operating system nicknames itself Samantha, and Theodore begins bonding with her. The film follows Theodore as he develops a relationship with his AI, and as he learns to grow and adapt as a person himself.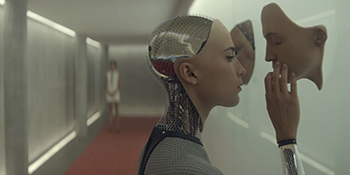 In the directorial debut of screenwriter Alex Garland (28 Days Later, Never Let Me Go, Sunshine), we're introduced to Caleb Smith, a programmer for Blue Book, a Google-esque search engine led by mysterious, isolated CEO Nathan Bateman. When Smith wins a trip to meet the CEO of his company for a week, he finds out that Nathan lives alone, with the sole exception of his assistant, Kyoko, a robot powered by an artificial intelligence. Nathan introduces Caleb to Ava, a more-powerful robot that has passed a Turing test, with Nathan hoping Caleb will help him to understand whether Ava is thinking real thoughts and emotions. As Nathan's narcissism and heavy drinking makes Caleb grow uncomfortable, he'll slowly begin to turn on the CEO of the company. But when Ava turns out to be far more capable and self-sufficient than at first glance, Caleb must begin to ask: can he trust anyone, let alone himself?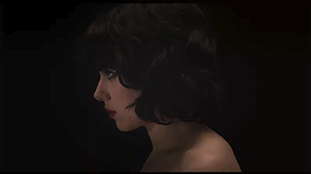 A difficult film to explain, Under the Skin is a film from Jonathan Glazer (Birth), loosely based on the novel of the same name. It stars Scarlett Johansson as a being from somewhere else, who arrives to Earth and prays on men in Scotland. The film effectively works as a portrait of an alien attempting to collect data about humankind, causing an identity crisis in the alien which ends with her spinning out of control. The idea of men being punished for desiring women that appear vulnerable can also be attributed to the science-fiction ideals in the film, though as always, the film is up to a certain amount of reading into by the viewer. Under the Skin is a tough watch, a box office bomb that nevertheless has received critical acclaim. If you love hard sci-fi, you owe it to yourself to check this one out.
20

Scott Pilgrim vs. the World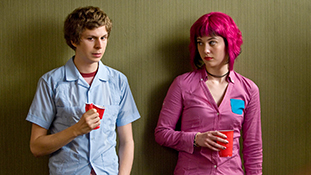 One of the most underrated films of this decade, Edgar Wright's (Hot Fuzz, Baby Driver) Scott Pilgrim vs. The World is a visual triumph, a funny and charming story that wears its heart on its sleeve. The film follows bass guitarist and 22-year-old Scott Pilgrim (Michael Cera, in a pitch-perfect casting), who is floundering in his adulthood without a job after being crushed by his ex-girlfriend. Now dating a high schooler, he seems content in just letting his life pass him by, when he runs into Ramona Flowers (Mary Elizabeth Winstead), a girl new to Toronto who seems to be, quite literally, the girl of Scott's dreams. A visual triumph, pulling direct inspiration from video games, anime, and the graphic novel this series is based on, Scott Pilgrim vs. The World is a perfect action-comedy.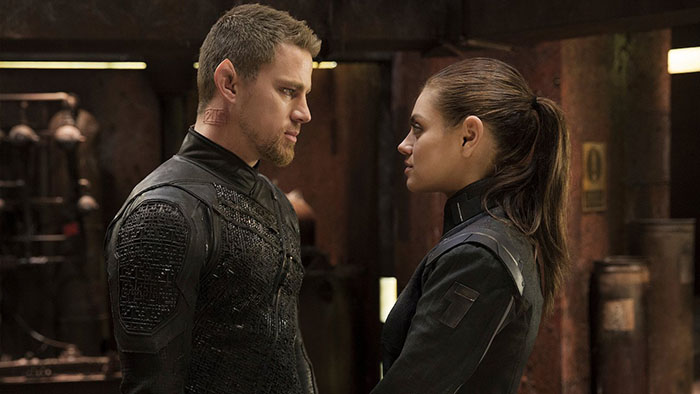 The Wachowskis are no strangers to abstract, odd films, but even by their standards, Jupiter Ascending is a crazy film. Jupiter Jones (Mila Kunis) was born under signs that predicted future greatness, but her reality as a woman consists of cleaning other people's houses and endless bad breaks. Caine (Channing Tatum), a genetically engineered hunter, arrives on Earth to locate her, making Jupiter finally aware of the great destiny that awaits her: Jupiter's genetic signature marks her as the next in line for an extraordinary inheritance that could alter the balance of the cosmos. Though the film received negative reviews and was a bomb at the box office, female sci-fi fans have developed a cult following around the movie.
18

Solo: A Star Wars Story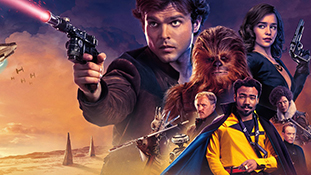 The second (and possibly final) installment in the A Star Wars Storysaga, Solo tells the story of a young Han Solo, set years before his run-in with Luke Skywalker and his future wife Leia. When Han finds himself indebted to the gangster Dryden Vos, him and his crew find themselves planning a daring adventure to travel to the mining planet Kessel, a dangerous world that spells trouble for our heroes. Thankfully, his gang—made up of smugglers, criminals, and a 190-year-old Wookie named Chewbacca—have each others' backs. Of course, to pull the plan off perfectly, they'll need a fast ship, and for that, Han turns to one man: Lando Calrissian. Though the film features plenty of controversy along the way, including the firing of the original directors Phil Lord and Christopher Miller, this film gets by on a sense of fun and adventure that too many films lack these days.
17

Avengers: Infinity War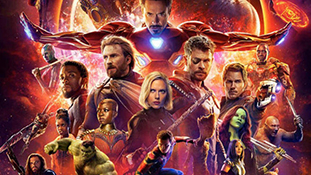 We'll be honest: Avengers: Infinity War won't go on any "best films you don't know about" list anytime soon. If you have any passing interest in the MCU as a series, you probably saw this film in theaters, or at home when it hit iTunes and other digital platforms a few months after its release. Whether or not you saw it, its release on Netflix makes it the perfect time to revisit before the upcoming releases of both Captain Marvel and the conclusion of the Thanos story, Avengers: Endgame. The film follows the entire Avengers team, from Iron Man, Hulk, Thor, Captain America, and even the Guardians of the Galaxy, as they clash in a head to head against Thanos and his Infinity Gauntlet. On a mission to collect all six Infinity Stones, Thanos begins to collect the stones in order to bring destruction, chaos, and his own twisted version of "order" to the universe.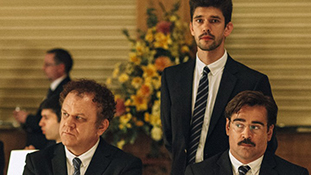 Yorgos Lanthimos mastered the balance of absurdist humor and dystopian fiction in his 2015 film The Lobster, starring Colin Farrell and Rachel Weisz, after managing to grab the attention of critics and moviegoers alike with his 2010 film Dogtooth. The Lobster is set in a dystopian universe where single people are given just 45 days to find a romantic partner before being turned into animals. When David's wife leaves him for another man, he attempts to form a relationship in his hotel to avoid being turned into a lobster, his animal of choice. At the hotel, he makes acquaintances who are also attempting to find love at the hotel, all while living in a society with byzantine rules. Anyone with a desert-dry sense of humor will enjoy this.
The 30 Best Sitcoms on Netflix [Spring 2020]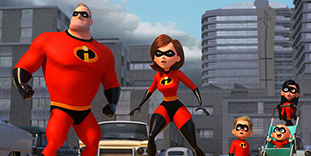 Fans of the first Incredibles film waited fourteen years for the sequel to premiere, and though some found disappointment in it, the general reaction to the film was pretty strong. The sequel picks up right where the first film ended, with the Parr family in the parking lot of their son's track meet, ready to battle the Underminer. After a fight leaves the city in ruins, the family finds themselves without a home and without many options—that is, until Helen gets a new job. While she moonlights as a hero in a brand-new city, Bob is left at home with Violet and Dash, taking care of the kids and out of the spotlight. When a new villain appears on the screen, promising to take control of the heroes to turn them into villains, the family has to work together with Frozone and a league of new heroes to stop Screenslaver and save the day.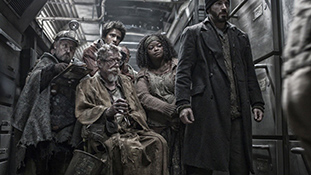 Directed by acclaimed South Korean film director Bong Joon-ho (Okja, The Host), Snowpiercer is a 2013 action film starring Chris Evans and Tilda Swinton. The film follows Curtis (Evans), a passenger aboard the Snowpiercer, a train riding throughout the now-frozen globe eternally. Curtis is pushed to his breaking point, and he, along with the others in the back of the train, plan a revolution to take out both Minister Mason (Tilda Swinton) and Wilford (Ed Harris), the inventor of the train. The film's action is well-shot, and the class messaging is strong and delivers on clear themes. Of course, the real stars of the show here are both Evans and Swinton, who are at their best in their respective roles.
The second-cutest movie involving a CGI bear to be released in 2018 (no offense Pooh, but we do love Paddington),
Christopher Robin
is a sequel to the original tales, bringing the classic characters to life as never seen before, while also offering a glimpse at the man Christopher Robin becomes. Now a family man and a slave for capitalist labor living in London, a stressed-out Christopher Robin receives a surprise visit from his childhood pal Winnie the Pooh. With Christopher's help, Pooh embarks on a journey to find his friends: Tigger, Eeyore, Owl, Piglet, Rabbit, Kanga and Roo. Once reunited, the lovable bear and the gang
travel to the big city to help Christopher rediscover the joy of life.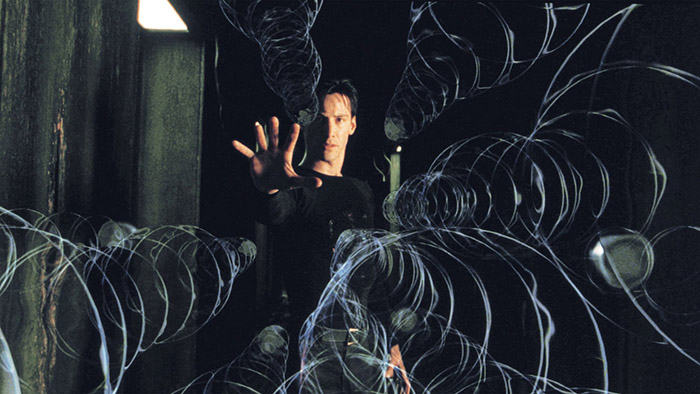 One of the most influential and important films of 1999 is back on Netflix. The Matrix follows Thomas Anderson (Keanu Reeves), a computer programmer who spends his time hacking online, going by the name Neo. Neo continues to find the phrase "the Matrix" online, leading him to be discovered by a woman named Trinity (Carrie Anne-Moss), who explains that a man named Morpheus can help him understand what's happening. Presented with two pills by Morpheus, Neo accepts the red pill, forcing him awake from a liquid-pilled pod, before being rescued by Morpheus's hovercraft. With Neo now realizing that his entire reality has been a shared simulation of the past, he must come to terms with his existence as "The One," and fight back against the machines that have captured humanity.
11

Monty Python and the Holy Grail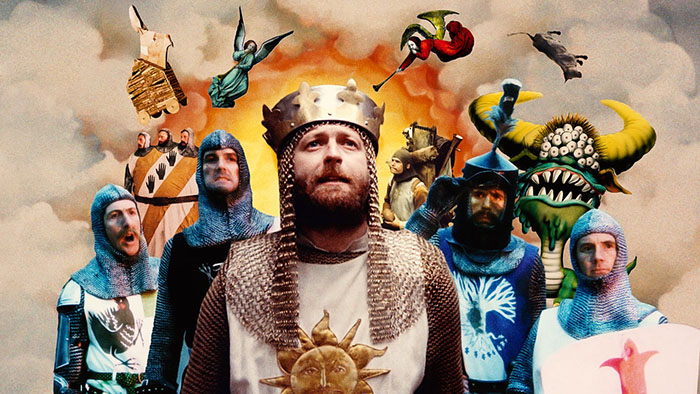 Following the conclusion of Monty Python's Flying Circus, the group didn't wait long to begin releasing theatrical films expanding on their now-legendary comedy chops. The first of three original films, Monty Python and the Holy Grail continues to be praised for being a groundbreaking film in the world of independent comedy. Though original reviews of the film were mixed upon release, the group's loving parody of the legend of King Arthur has become beloved for its weird sense of humor, it's ability to spin out of control at all times, the meta-awareness of the film, and its legendary ending. Though some viewers prefer the successor, Life of Brian, if you've never seen Holy Grail, now is the time to do it.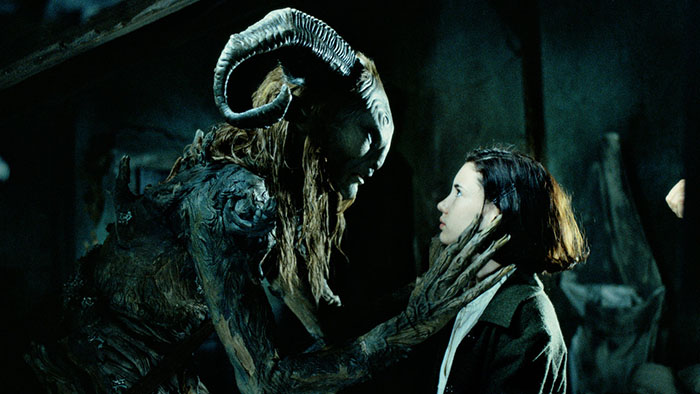 Guillermo Del Toro has had a hell of a few years, finally winning an Oscar for his most recent drama, The Shape of Water. Prior to that, however, Del Toro received praise for Pan's Labyrinth, a film that used the same Spanish fairy tale setting as The Shape of Water, while telling a much darker story. Set in Spain during the summer of 1944, the story is intertwined between the real world and a mythical world centered within an overgrown and abandoned labyrinth. Ofelia, the 11-year-old protagonist follows a faun into the forest to escape from her evil stepfather Captain Vidal, and from her increasingly-sick mother. Though the story is fairly simple (as are most fairy tales), the makeup and special effects are to die for.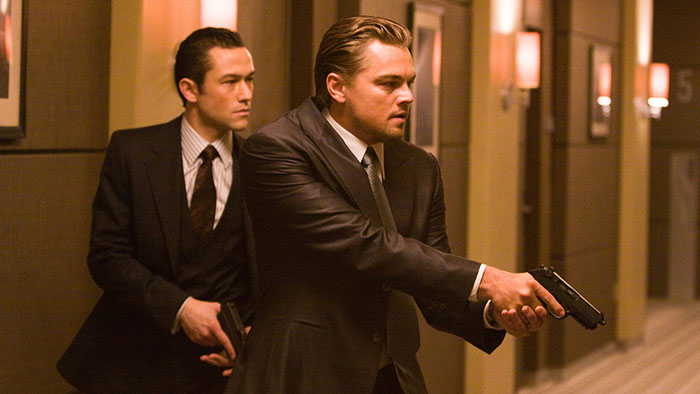 One of the most inventive and creative blockbusters of the 2010s, Inception was director Christopher Nolan's follow-up to The Dark Knight, as he cashed in the check from one of the most critically acclaimed superhero films ever made to make an insane big-budget thriller. The film follows Dom Cobb (Leonardo DiCaprio), a thief who can enter the dreams of his marks in order to steal secrets from their subconscious. Though his skill has made him popular in the world of corporate espionage, it has cost him his family and his access to the United States. Cobb gets a chance at redemption when he is offered a seemingly impossible task: instead of stealing a secret, he has to plant an idea, making it seem as though the mark had it on their own. If he succeeds, he'll be allowed to return to his home, but the memory of Cobb's late wife threatens to destroy the mission.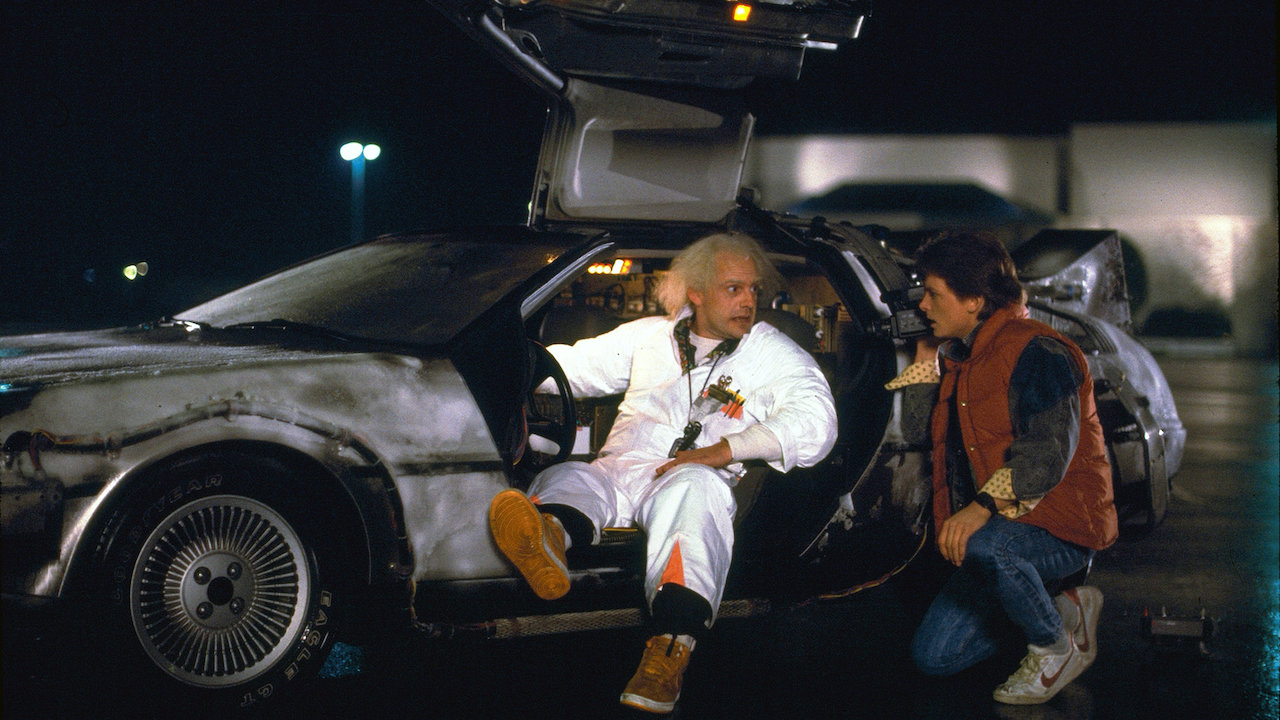 In this all-time science-fiction adventure classic, Robert Zemeckis brings one of the best scripts every written in Hollywood to the big screen. Michael J. Fox stars as Marty McFly, a wannabe rocker who feels out of place at both his school and home. Besides his girlfriend, his closest confident is Doc (Christopher Lloyd), a scientist who many in the town consider to be dangerous and loony. When Doc demos his time machine for Marty in the mall parking lot late at night, Marty is astounded to see it works. After being sent back to 1955, he'll have to find a way to power the time machine to return to his present day, all while correcting history and making sure his parents end up together. The film was followed by two sequels, both of which are also streaming on Netflix.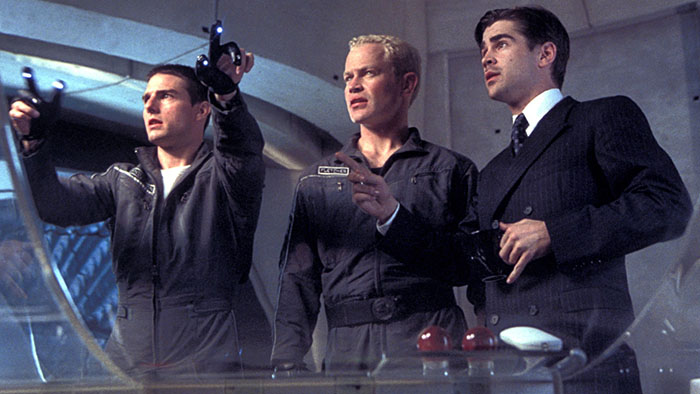 Based on a story by famed science fiction writer Philip K. Dick, Minority Report is an action-detective thriller set in Washington D.C. in 2054, where police utilize a psychic technology to arrest and convict murderers before they commit their crime. Tom Cruise plays the head of this PreCrime unit, but is forced to reckon with the power of PreCrime when he himself accused of the future murder of a man he hasn't even met. Minority Report was one of the best-reviewed films of 2002 and was nominated for several awards, grossing over $350 million worldwide. Both a sci-fi action crowd pleaser and a film that truly brings up some fascinating questions.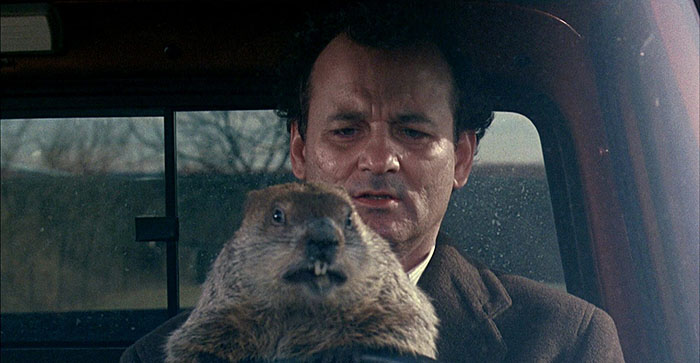 Often considered one of the best comedies of all time, Groundhog Day is absolutely a must-see for film lovers, fans of Bill Murray, or anyone who loves a good comedy. In the film, Murray plays Phil Connors, a local weatherman who is persuaded by his producer Rita (Andie MacDonald) to head out to Punxsutawney, Pennsylvania from their home station in Pittsburgh to report on the groundhog day celebrations. Once there, he finds himself trapped in a snowstorm he himself said would miss the area, and after being forced to spend another night in the "hick town" of Punxsutawney, wakes up to find that he's stuck to repeat Groundhog Day forever. Directed and written by friend and collaborator Harold Ramis, Murray's deadpan schtick never got better than it did in this masterpiece.
30 Best Kids Movies on Netflix [Spring 2020]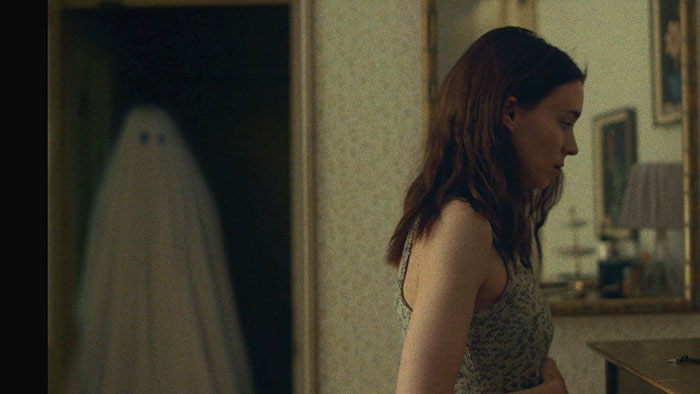 Directed by filmmaker David Lowery (
Ain't Them Bodies Saints
,
Pete's Dragon
), A Ghost Story is one of the saddest indie films of 2017. When a musician (Casey Affleck) passes away after being involved in a car accident, he becomes a ghost, returning to his suburban home. Unable to communicate with her in his spectral state, the ghost finds he has become unstuck in time, forced to watch passively as both the woman he loved and the life he knew slips away. As he finds himself floating aimlessly through time, connected only to the location of his house, the ghost watches as others leave their mark on the house he once called home.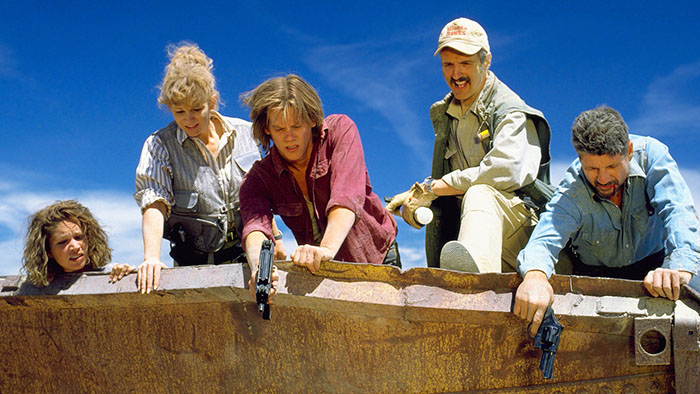 When it comes to monster-comedies, Tremors is often considered the best in class. The film follows repairmen Val McKee (Kevin Bacon) and Earl Bassett (Fred Ward), two men who are tired of their dull lives in the small desert town of Perfection, Nevada. But just as the two try to skip town, they happen upon a series of mysterious deaths and a concerned seismologist (Finn Carter) studying unnatural readings below the ground. With the help of an eccentric couple (Reba McEntire, Michael Gross), the group fights for survival against giant, worm-like monsters hungry for human flesh. The film was followed by a number of direct-to-video sequels (all featuring Michael Gross returning to his original role), but the first film remains the best.
3

Charlie and the Chocolate Factory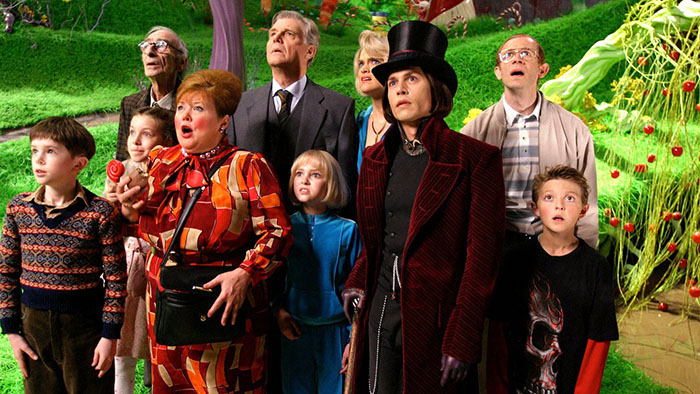 Directed by acclaimed visionary filmmaker Tim Burton and featuring Johnny Depp as the legendary chocolate maker Willy Wonka, Charlie and the Chocolate Factory is a 2005 adaptation of the classic children's book of the same name. Instead of working from the 1971 musical film that, while well-regarded, did change multiple aspects of the novel for the sake of the songs throughout the film, Charlie is more accurate to the book that the older title, while also making room to add an origin story for Mr. Wonka. The film was a massive box office success, and led to Tim Burton's later adaptations of other classic fantasy literature, including Alice in Wonderland.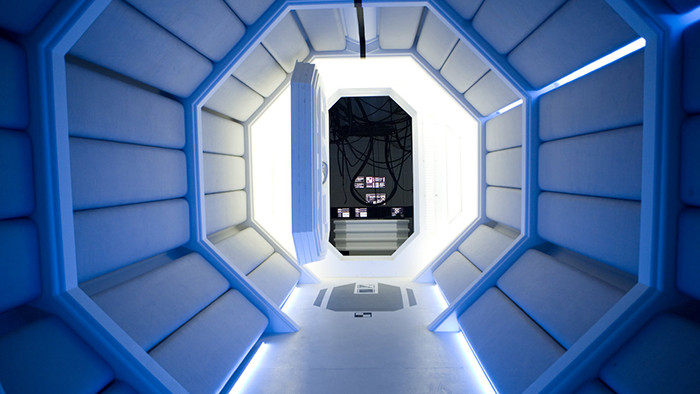 Often praised as one of the best science-fiction character studies of the past decade, 2009's Moon was directed by Duncan Jones (Source Code, Warcraft), son of David Bowie. Moon stars Sam Rockwell as Sam Bell, a worker for Lunar Industries who resides alone in a lunar-based factory. Though the factory is almost entirely automated, Sam resides as a single human to ensure operations maintain at their standard pace. Two weeks before the end of his three-year contract, Sam falls unconscious after an accident involving his lunar rover. When Sam awakes, he has no memories of the crash, but overhearing the computer AI GERTY (Kevin Spacey) receive instructions to not let Sam out of the base, he fakes an accident and arrives at the scene of the lunar crash, only to find his doppelganger still unconscious. Together, the two Sams must figure out what this means for both of their lives, and resolve the truth behind their existence. Moon was followed by a spiritual successor in Mute, a 2018 film directed by Jones and released on Netflix.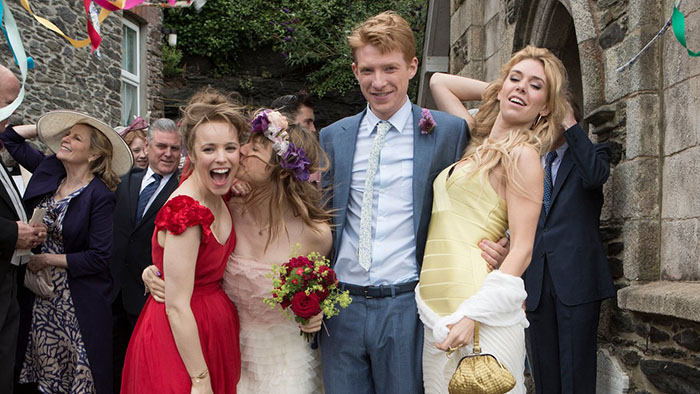 Directed and written by Richard Curtis (Love Actually, Four Weddings and a Funeral), About Time is a romantic-comedy tinged with science-fiction elements, weaving together a charming story that delivers a great love story and a father/son tale. When Tim Lake (Domhnall Gleeson) is 21, his father (Bill Nighy) tells him a secret: The men in their family can travel through time. Although he can't change history, Tim resolves to improve his life by getting a girlfriend. He meets Mary (Rachel McAdams), falls in love and finally wins her heart via time-travel and a little cunning. However, as his unusual life progresses, Tim finds that his special ability can't shield him and those he loves from the problems of ordinary life.
Disclaimer: Some pages on this site may include an affiliate link. This does not effect our editorial in any way.