The 25 Best Sci-Fi & Fantasy Movies Streaming on Netflix [Winter 2021]
To some, science-fiction and fantasy may seem like polar opposites. Technology versus magic, the future versus the past, artificial intelligence versus dragons and mythical beasts. There's more to these genres than you might realize at first glance, however. Both genres can be used to show parables, or teach lessons about our own modern age. Science-fiction in the 1960s used then-modern ideas and looked to combat racism and other discrimination; fantasy, meanwhile, has recently done the same, looking to create worlds where our own problems can be diminished or dealt with. The two genres also have plenty of crossover appeal, often mixing and stirring genres in a way that some fans may not even realize. Star Wars, for example, is as much a fantasy series as it is a science-fiction series, using the setting of space but the tropes of fantasy films to combine the two genres into one.
TechJunkie's Cut the Cord Weekly
Whether you're looking for a brand-new fantasy adventure in the land of dungeons and dragons, a comic book-esque tale of heroes and villains, or a slow-paced, deep-thinking sci-fi parable, we've got twenty-five examples of the best science-fiction and fantasy movies on Netflix for winter 2021.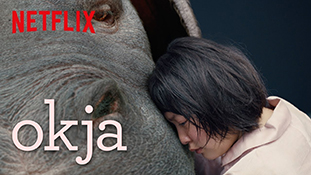 Okja is another Netflix-exclusive film, and the second English-language film made by Bong Joon-ho, the director of South Korean films The Host, Mother (neither of which should be confused with the American films of the same name), and Snowpiercer. Like Snowpiercer, Okja is an action-adventure film that uses its plot as a major metaphor for a real-life lesson, this time concerning factory-farming and the concept of environmentalism. The film may not be subtle with its messaging, but that doesn't stop it from being an excellent, spellbinding, and infinitely sad tale. The main character is played here by South Korean actress Ahn Seo-hyun, but don't think you won't see some recognizable faces. Tilda Swinton, Paul Dano, Lily Collins, Giancarlo Esposito, and Jake Gyllenhaal all turn up here among their South Korean counterparts.
24

Scott Pilgrim vs. the World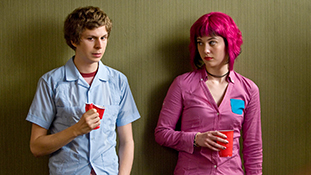 One of the most underrated films of this decade, Edgar Wright's (Hot Fuzz, Baby Driver) Scott Pilgrim vs. The World is a visual triumph, a funny and charming story that wears its heart on its sleeve. The film follows bass guitarist and 22-year-old Scott Pilgrim (Michael Cera, in a pitch-perfect casting), who is floundering in his adulthood without a job after being crushed by his ex-girlfriend. Now dating a high schooler, he seems content in just letting his life pass him by, when he runs into Ramona Flowers (Mary Elizabeth Winstead), a girl new to Toronto who seems to be, quite literally, the girl of Scott's dreams. A visual triumph, pulling direct inspiration from video games, anime, and the graphic novel this series is based on, Scott Pilgrim vs. The World is a perfect action-comedy.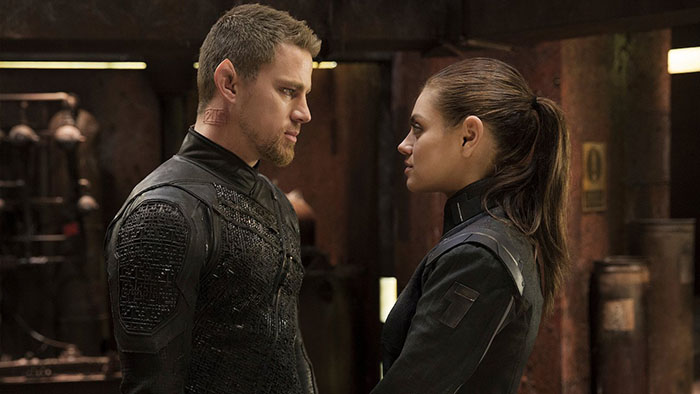 The Wachowskis are no strangers to abstract, odd films, but even by their standards, Jupiter Ascending is a crazy film. Jupiter Jones (Mila Kunis) was born under signs that predicted future greatness, but her reality as a woman consists of cleaning other people's houses and endless bad breaks. Caine (Channing Tatum), a genetically engineered hunter, arrives on Earth to locate her, making Jupiter finally aware of the great destiny that awaits her: Jupiter's genetic signature marks her as the next in line for an extraordinary inheritance that could alter the balance of the cosmos. Though the film received negative reviews and was a bomb at the box office, female sci-fi fans have developed a cult following around the movie.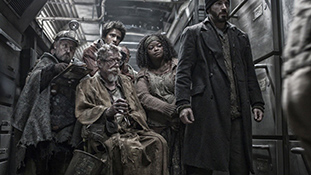 Directed by acclaimed South Korean film director Bong Joon-ho (Okja, The Host), Snowpiercer is a 2013 action film starring Chris Evans and Tilda Swinton. The film follows Curtis (Evans), a passenger aboard the Snowpiercer, a train riding throughout the now-frozen globe eternally. Curtis is pushed to his breaking point, and he, along with the others in the back of the train, plan a revolution to take out both Minister Mason (Tilda Swinton) and Wilford (Ed Harris), the inventor of the train. The film's action is well-shot, and the class messaging is strong and delivers on clear themes. Of course, the real stars of the show here are both Evans and Swinton, who are at their best in their respective roles.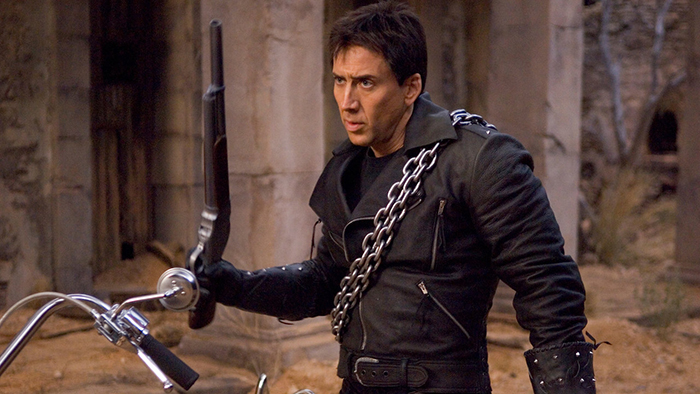 No one's going to proclaim Ghost Rider to be one of the best superhero movies ever made, but with Nicolas Cage in the center of the production and a thrilling turn from Peter Fonda as Mephistopheles. Cage stars as Johnny Blaze, a motorcycle stuntman who sold his soul to the devil to save his father from cancer. Cursed to roam the night as the fiery Ghost Rider, Johnny can walk between both the mortal world and hell itself. Tasked with destroying Blackheart (Wes Bentley), a demon looking to overthrow Mephistopheles in order to rebuild hell in his image, Johnny has to fight against both Blackheart and the Devil himself if he has a chance of regaining a normal life.
20

Monty Python and the Holy Grail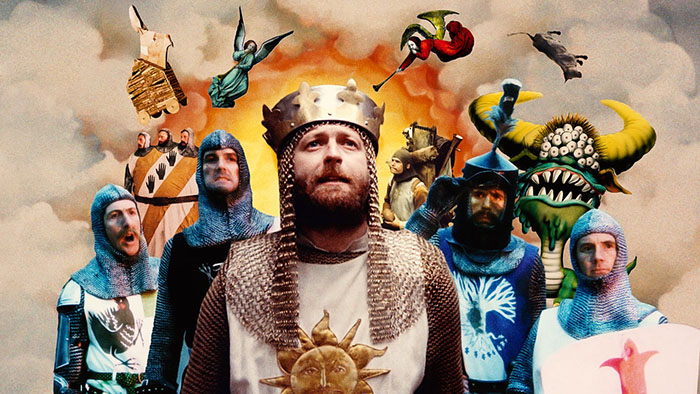 Following the conclusion of Monty Python's Flying Circus, the group didn't wait long to begin releasing theatrical films expanding on their now-legendary comedy chops. The first of three original films, Monty Python and the Holy Grail continues to be praised for being a groundbreaking film in the world of independent comedy. Though original reviews of the film were mixed upon release, the group's loving parody of the legend of King Arthur has become beloved for its weird sense of humor, it's ability to spin out of control at all times, the meta-awareness of the film, and its legendary ending. Though some viewers prefer the successor, Life of Brian, if you've never seen Holy Grail, now is the time to do it.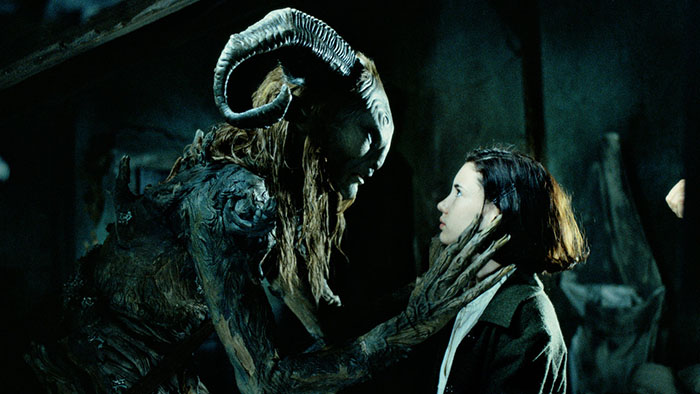 Guillermo Del Toro has had a hell of a few years, finally winning an Oscar for his most recent drama, The Shape of Water. Prior to that, however, Del Toro received praise for Pan's Labyrinth, a film that used the same Spanish fairy tale setting as The Shape of Water, while telling a much darker story. Set in Spain during the summer of 1944, the story is intertwined between the real world and a mythical world centered within an overgrown and abandoned labyrinth. Ofelia, the 11-year-old protagonist follows a faun into the forest to escape from her evil stepfather Captain Vidal, and from her increasingly-sick mother. Though the story is fairly simple (as are most fairy tales), the makeup and special effects are to die for.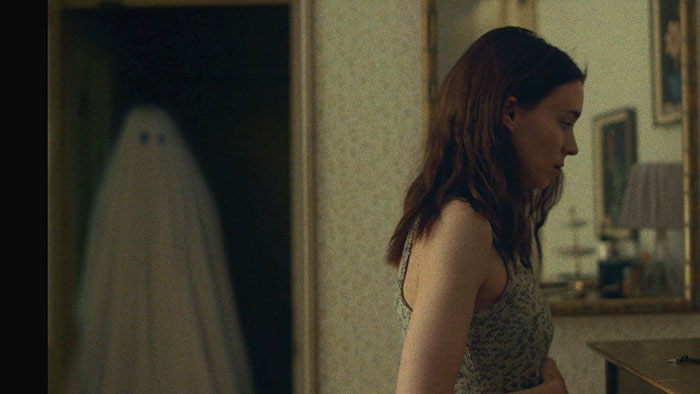 Directed by filmmaker David Lowery (
Ain't Them Bodies Saints
,
Pete's Dragon
), A Ghost Story is one of the saddest indie films of 2017. When a musician (Casey Affleck) passes away after being involved in a car accident, he becomes a ghost, returning to his suburban home. Unable to communicate with her in his spectral state, the ghost finds he has become unstuck in time, forced to watch passively as both the woman he loved and the life he knew slips away. As he finds himself floating aimlessly through time, connected only to the location of his house, the ghost watches as others leave their mark on the house he once called home.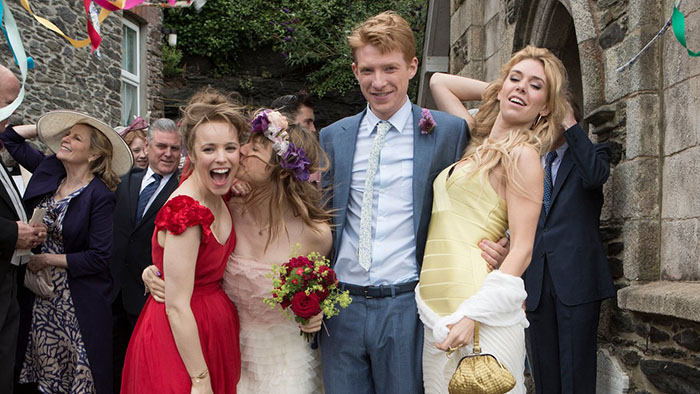 Directed and written by Richard Curtis (Love Actually, Four Weddings and a Funeral), About Time is a romantic-comedy tinged with science-fiction elements, weaving together a charming story that delivers a great love story and a father/son tale. When Tim Lake (Domhnall Gleeson) is 21, his father (Bill Nighy) tells him a secret: The men in their family can travel through time. Although he can't change history, Tim resolves to improve his life by getting a girlfriend. He meets Mary (Rachel McAdams), falls in love and finally wins her heart via time-travel and a little cunning. However, as his unusual life progresses, Tim finds that his special ability can't shield him and those he loves from the problems of ordinary life.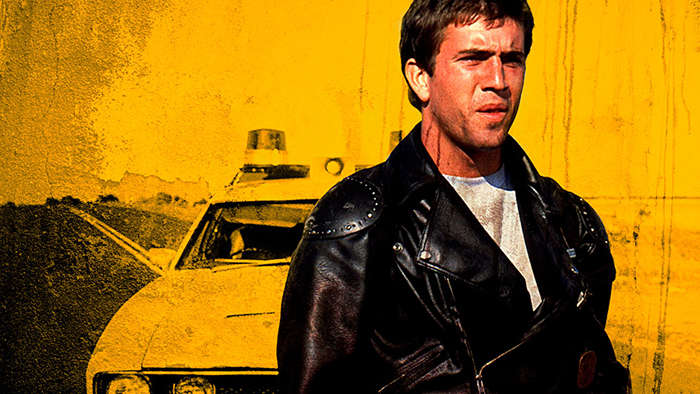 George Miller was as unlikely as anyone to become a major Hollywood director. Despite attending medical school to become a doctor, he took up an interest with film early on, crafting his early student film Violence in Cinema: Part I in 1971. It wasn't until 1979 that Miller would release his first feature-length film, Mad Max. Shot in Miller's home country of Australia and starring then-unknown Mel Gibson, Mad Max is a much smaller film than those who've only seen Max's later adventures may assume. Set in a dystopian future without oil, Max, a Main Force Patrol officer, finds himself plunged into the world of vengence when his wife and son are hunted down and murdered by a local biking gang.
The Best VPN Options for Netflix [December 2020]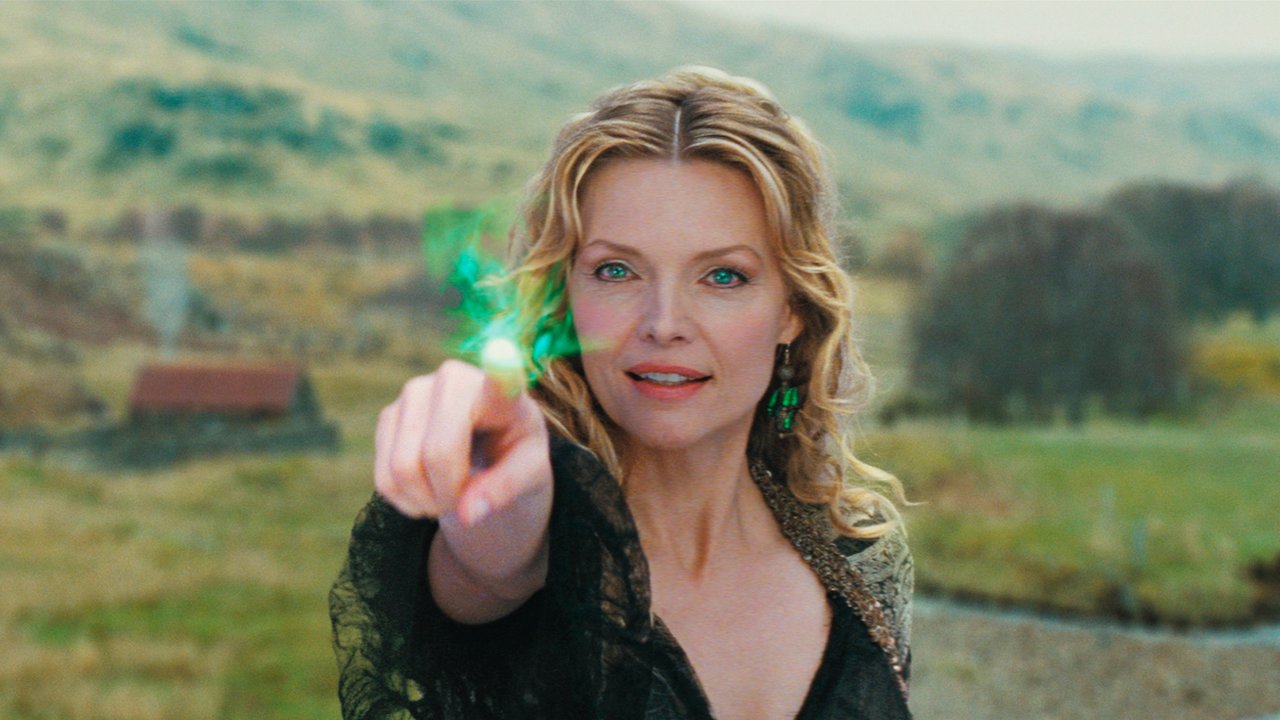 Before Matthew Vaughn won the hearts of comic book fans everywhere with his adaptations of Kickass, X-Men: First Class, and Kingsmen, he directed this 2007 fantasy adventure film Stardust. Based on Neil Gaiman's novel of the same name, Vaughn established a full ensemble cast for his film, including Sienna Miller, Claire Danes, Charlie Cox, Michelle Pfeiffer, Mark Strong, Ricky Gervais, and Robert De Niro. When a young man named Tristan ventures into a realm of fairies to retrieve a fallen star in order to win the heart of his beloved Victoria, he finds himself caught up in a quest for power. Tristan discovers a woman named Yvaine, whose powers the king's sons seek to secure the throne, all while an evil witch wants to use her power to enhance her youth and beauty.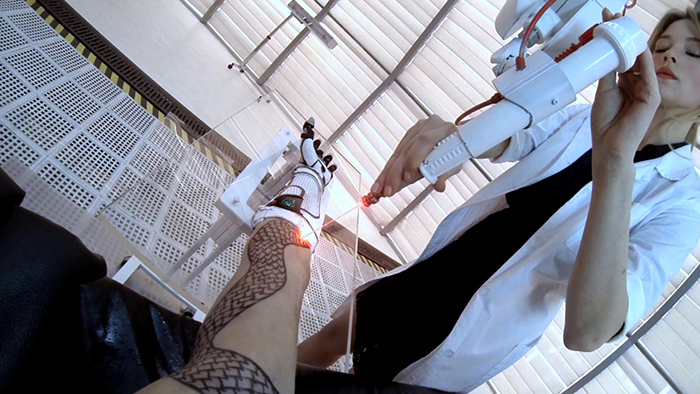 To understand Hardcore Henry, you're best off watching the trailer. The film is shot in first-person, and if the trailer alone is enough to make you motion-sick, you might want to steer clear. If you can make it through, Hardcore Henry, is a fascinating, flawed experiment in filmmaking. Taking inspiration from parkour and video games, Hardcore Henry follows the titular protagonist, a silent man who awakens in a Russian laboratory without memories of his past. Before he can learn about his new abilities, the lab is stormed by an armed militia. Determined to rescue the woman who claimed to be his wife, Henry sets off through Russia, fighting thugs along the way.
From director Paul Verhoeven (RoboCop, Basic Instinct, Showgirls), Total Recall is one of those near-perfect science-fiction action films that simply doesn't exist anymore. The film follows Douglas Quaid (Arnold Schwarzenegger), a bored construction worker in the year 2084 who dreams of visiting the colonized Mars. He visits "Rekall," a company that plants false memories into people's brains, in order to experience the thrill of Mars without having to travel there. But something goes wrong during the procedure; Quaid discovers that his entire life is actually a false memory and that the people who implanted it in his head now want him dead.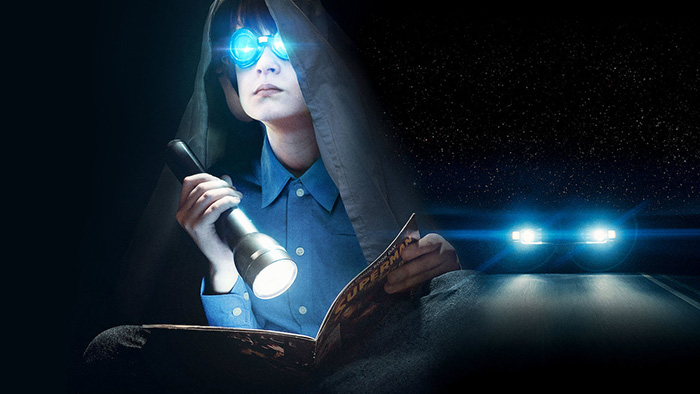 Director Jeff Nichols is no stranger to critical acclaim, with both Take Shelter and Mud being placed on numerous best-of lists during their year of release. The filmmaker managed to get two of his films released in 2016, and while Loving is a quiet bio-drama about race relations in the 1960s, Midnight Special is the sci-fi film that earns its spot on our list. Reunited with Michael Shannon (Take Shelter), Midnight Special tells the story of a man and his son (Jaeden Lieberher) who head out on the run from both religious extremists and the government, after the boy demonstrates his ability to hold supernatural powers.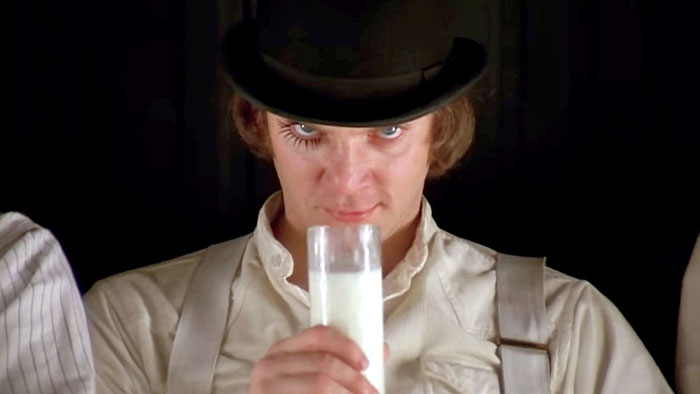 Stanley Kubrick didn't stick to one genre with his films, jumping from hard science-fiction with 2001: A Space Odyssey to horror with The Shining and everything in between. His 1971 dystopian crime film A Clockwork Orange works as both an adaptation and a masterpiece in its own right, and you can catch it streaming on Netflix. The film follows Alex (Malcolm McDowell), the leader of a gang of "droogs" in England set sometime in the future, who spend nights getting high at a milkbar before spending their time engaging in "ultraviolence." After he's put in jail for murder, Alex undergoes a behavior modification program that leaves him brainwashed, weakened, and in danger of getting harmed by his former victims.
10

The Spiderwick Chronicles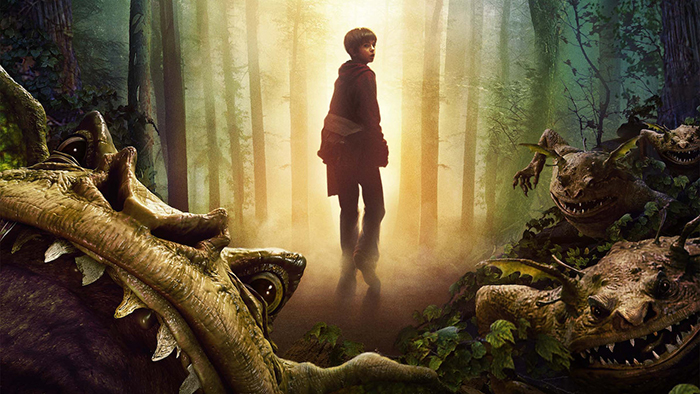 The late 2000s saw a number of films chasing after the same market that had exploded the Harry Potter series to box office domination, and by all accounts, The Spiderwick Chronicles were one of the more successful entries in children's fantasy adaptations. The film follows three siblings: older sister Mallory and twins Simon and Jared, the latter of whom has always been considered the troublemaker of the family. So when strange things happen after his family's move to a relative's dilapidated estate, Mallory (Sarah Bolger), Simon, and their mother assume that Jared is behind it all. However, magical creatures roam the grounds, and they all want a special book that Jared has found: a field guide to fantastic creatures, penned by Arthur Spiderwick.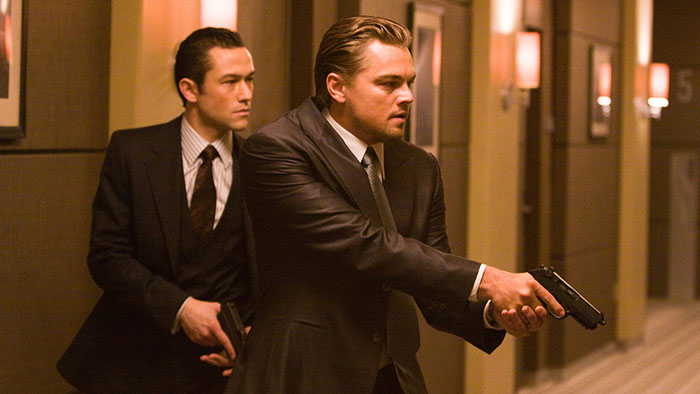 One of the most inventive and creative blockbusters of the 2010s, Inception was director Christopher Nolan's follow-up to The Dark Knight, as he cashed in the check from one of the most critically acclaimed superhero films ever made to make an insane big-budget thriller. The film follows Dom Cobb (Leonardo DiCaprio), a thief who can enter the dreams of his marks in order to steal secrets from their subconscious. Though his skill has made him popular in the world of corporate espionage, it has cost him his family and his access to the United States. Cobb gets a chance at redemption when he is offered a seemingly impossible task: instead of stealing a secret, he has to plant an idea, making it seem as though the mark had it on their own. If he succeeds, he'll be allowed to return to his home, but the memory of Cobb's late wife threatens to destroy the mission.
8

Cloudy with a Chance of Meatballs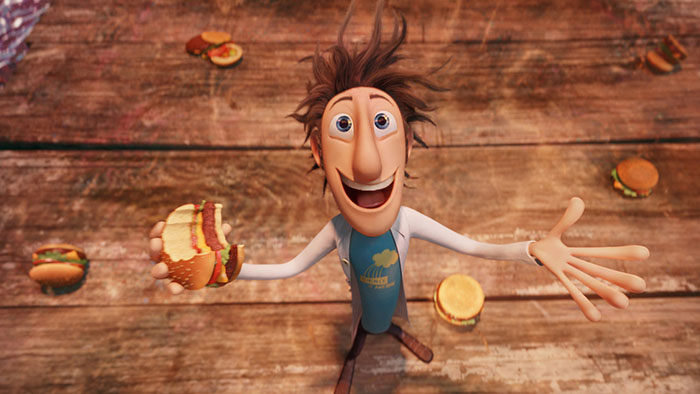 Most people probably didn't see Cloudy with a Chance of Meatballs becoming a critical darling, in addition to its massive box office success, but that's exactly what happened when the film was released in 2009. Loosely based on the children's book of the same name, Cloudy with a Chance of Meatballs follows Flint Lockwood (Bill Hader), a failed inventor who thinks he has the answer to the town's crisis. He builds a machine that converts water into food, and becomes a local hero when tasty treats fall from the sky like rain. But when the machine spins out of control and threatens to bury the whole world under giant mounds of food, Flint finds he may have bitten off more than he can chew. The film was directed by Phil Lord and Christopher Miller, creators of the cult hit Clone High, who later went on to direct critically-acclaimed films like The Lego Movie and both 21 and 22 Jump Street.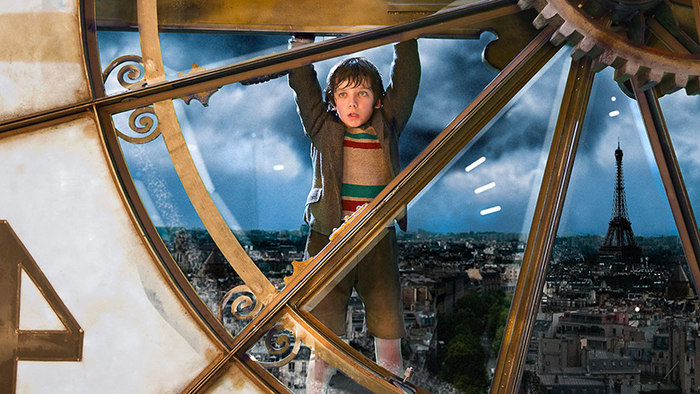 Orphaned and alone except for an uncle, Hugo Cabret (Asa Butterfield) lives in the walls of a train station in 1930s Paris. Hugo's job is to oil and maintain the station's clocks, but to him, his more important task is to protect a broken automaton and notebook left to him by his late father (Jude Law). Accompanied by the goddaughter (Chloë Grace Moretz) of an embittered toy merchant (Ben Kingsley), Hugo embarks on a quest to solve the mystery of the automaton and find a place he can call home. Directed by acclaimed filmmaker Martin Scorsese, Hugo is an exploration of the magic of movies, and a heartwarming adventure tale the whole family will love.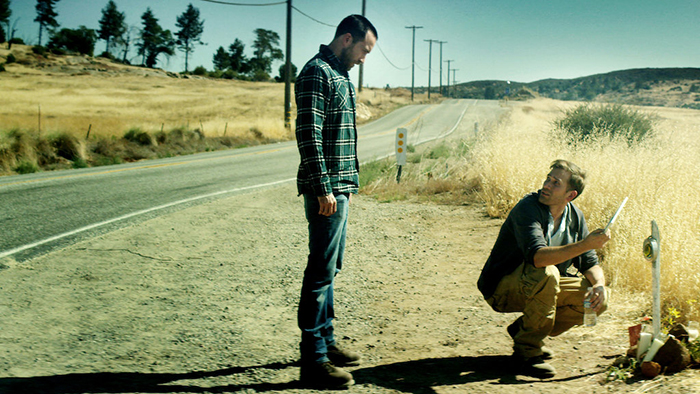 The Endless is far from an easy watch, but that hasn't stopped critics from praising the film as one of the best indie sci-fi horror films of the last decade. When brothers Justin and Aaron receive a video cassette in the mail from Camp Arcadia, they're forced to reckon with a haunted past that each of them remembers differently. While Aaron remembers his time in Camp Arcadia as a harmless commune, Justin swears that the group was a UFO death cult, from which they'd barely escaped a decade earlier. Drawn back to the cult, the two brothers are faced with unexplainable horrors that threaten to tear them apart forever.
30 Best Sci-Fi & Fantasy Shows Streaming on Netflix [Spring 2021]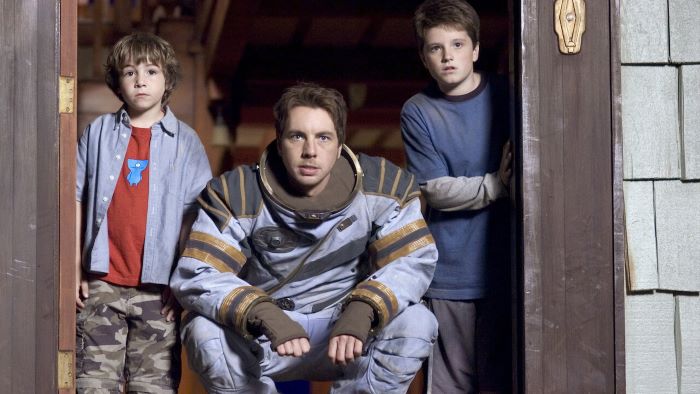 At first glance, Zathura might sound like a Jumanji rip-off, only set in space. Two kids get sucked into a board game and find themselves in over their heads? Right out of Jumanji. And of course, you'd be right, but only if you aren't familiar with the original books the films are based from. Jumanji author Chris Van Allsburg wrote Zathura as a sequel to Jumanji, and although Zathura's film adaptation stands on its own, it's still a fascinating adventure for any fans of the jungle classic. This adaptation stars a young Josh Hutcherson, alongside Dax Shepard and Kristen Stewart.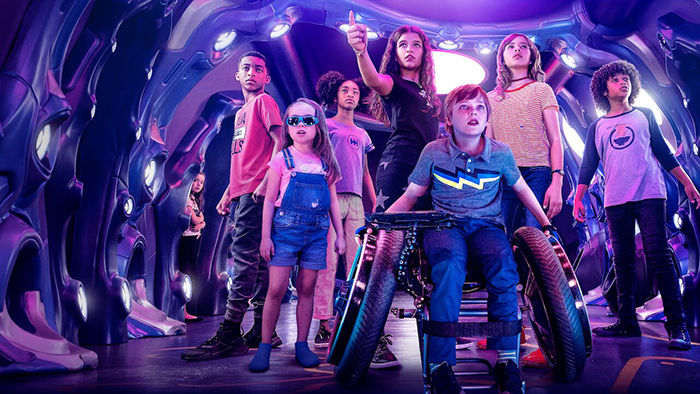 Robert Rodriguez may have made his name on showing the violence of man in films like Desperado and From Dusk Till Dawn, but he hasn't limited himself to adult-driven action the way his close collaborator Quentin Tarantino has. Rodriguez directed all four Spy Kids films, bringing the adventures of the Cortez family to life, as well as the children's superhero film The Adventures of Sharkboy and Lavagirl. We Can Be Heroes is the director's first Netflix Original film, and it dives back into the universe he built with Sharkboy. The film follows a group of kid superheroes—including the child of Sharkboy and Lavagirl—as they team up to save their parents from an evil supervillain.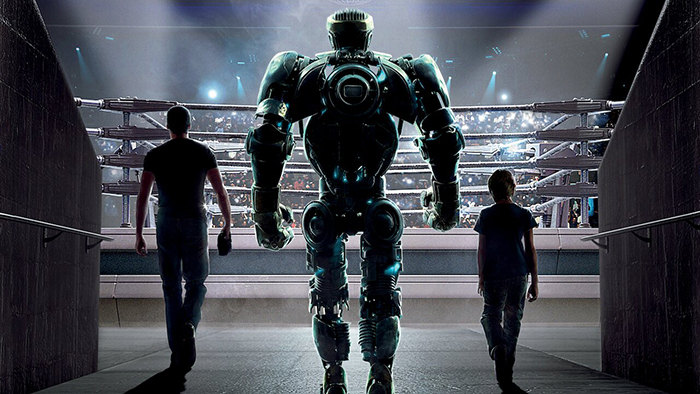 Real Steel might not be an official Rock 'Em Sock 'Em Robots film, but it's undoubtedly what comes to mind in this sci-fi boxing film. Based on a 1950s short story—which had previously been adapted as a Twilight Zone episode—Real Steel follows Charlie Kenton (Hugh Jackman), a former boxer who lost his chance at a title when the field shifted towards boxing robots. Charlie works as a small-time promotor for the reimagined sport, scraping by as best he can. When he's approached by his estranged son Max, the two work together to build and train a championship robot for one last shot at winning a title fight. Despite its goofy premise, the film received solid reviews from critics and was a major box office hit.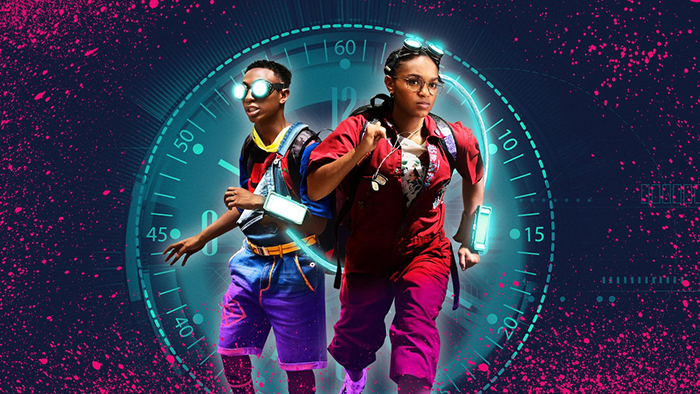 Netflix's trips into original sci-fi have been pretty mixed, but See You Yesterday escapes the trend with a thrilling coming-of-age story mixed with a social message—the sign of a great sci-fi tale. The film follows C.J. Walker, a teenage science prodigy who spends her time working on her latest invention with her best friend Sebastian: backpacks that allow for time travel. When the invention finally works, they'll be put to the test when tragedy strikes. C.J.'s brother is shot by a police officer, pushing the duo to alter the past without destroying the future. Michael J. Fox has a cameo appearance in his final film role before retirement.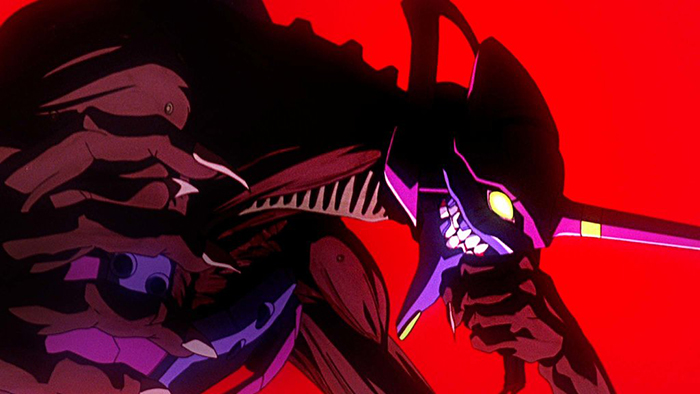 Neon Genesis Evangelion is often called one of the best anime to ever air, period. With just 26 episodes, the series was able to weave a story that worked on both a literal and allegorical level, combining giant mecha battles with themes of Christianity, depression, and existentialism. The ending of the series is famously controversial, and the aptly-named The End of Evangelion film works as a parallel ending, designed to be watched following the original series (also streaming on Netflix). Picking up where the 24th episode ended, the film follows Shinji Ikari, the pilot of Evangelion Unit 01, as he defends against the Angels in a final stand.
Disclaimer: Some pages on this site may include an affiliate link. This does not effect our editorial in any way.