25 Best Sci-Fi & Fantasy Movies Streaming on Netflix [Summer 2020]
To some, science-fiction and fantasy may seem like polar opposites. Technology versus magic, the future versus the past, artificial intelligence versus dragons and mythical beasts. There's more to these genres than you might realize at first glance, however. Both genres can be used to show parables, or teach lessons about our own modern age. Science-fiction in the 1960s used then-modern ideas and looked to combat racism and other discrimination; fantasy, meanwhile, has recently done the same, looking to create worlds where our own problems can be diminished or dealt with. The two genres also have plenty of crossover appeal, often mixing and stirring genres in a way that some fans may not even realize. Star Wars, for example, is as much a fantasy series as it is a science-fiction series, using the setting of space but the tropes of fantasy films to combine the two genres into one.
TechJunkie's Cut the Cord Weekly
Whether you're looking for a brand-new fantasy adventure in the land of dungeons and dragons, a comic book-esque tale of heroes and villains, or a slow-paced, deep-thinking sci-fi parable, we've got twenty-five examples of the best science-fiction and fantasy movies on Netflix for summer 2020.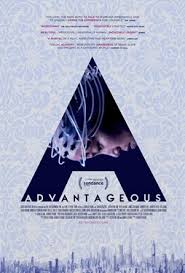 In the near future, Gwen is a spokesperson for the Center for Advanced Health and Living, where she sells cosmetic procedures. Unfortunately, she is earning little and desperate to ensure her daughter, Jules' happiness. She agrees to an experimental body-swapping procedure to make her look younger and more racially ambiguous, even though the procedure will cause her chronic pain and require her to get a shot every two hours to breathe. The story that unfolds is thoughtful, unnerving, and maybe too realistic.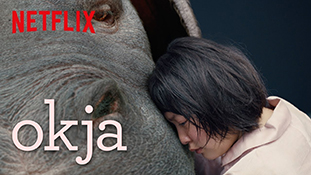 Okja is another Netflix-exclusive film, and the second English-language film made by Bong Joon-ho, the director of South Korean films The Host, Mother (neither of which should be confused with the American films of the same name), and Snowpiercer. Like Snowpiercer, Okja is an action-adventure film that uses its plot as a major metaphor for a real-life lesson, this time concerning factory-farming and the concept of environmentalism. The film may not be subtle with its messaging, but that doesn't stop it from being an excellent, spellbinding, and infinitely sad tale. The main character is played here by South Korean actress Ahn Seo-hyun, but don't think you won't see some recognizable faces. Tilda Swinton, Paul Dano, Lily Collins, Giancarlo Esposito, and Jake Gyllenhaal all turn up here among their South Korean counterparts.
23

Scott Pilgrim vs. the World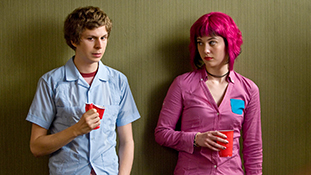 One of the most underrated films of this decade, Edgar Wright's (Hot Fuzz, Baby Driver) Scott Pilgrim vs. The World is a visual triumph, a funny and charming story that wears its heart on its sleeve. The film follows bass guitarist and 22-year-old Scott Pilgrim (Michael Cera, in a pitch-perfect casting), who is floundering in his adulthood without a job after being crushed by his ex-girlfriend. Now dating a high schooler, he seems content in just letting his life pass him by, when he runs into Ramona Flowers (Mary Elizabeth Winstead), a girl new to Toronto who seems to be, quite literally, the girl of Scott's dreams. A visual triumph, pulling direct inspiration from video games, anime, and the graphic novel this series is based on, Scott Pilgrim vs. The World is a perfect action-comedy.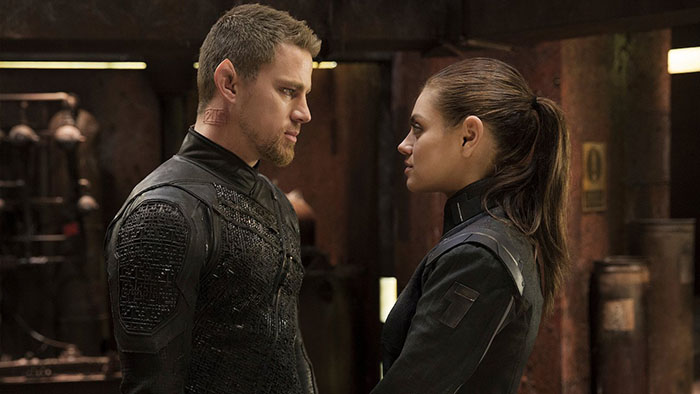 The Wachowskis are no strangers to abstract, odd films, but even by their standards, Jupiter Ascending is a crazy film. Jupiter Jones (Mila Kunis) was born under signs that predicted future greatness, but her reality as a woman consists of cleaning other people's houses and endless bad breaks. Caine (Channing Tatum), a genetically engineered hunter, arrives on Earth to locate her, making Jupiter finally aware of the great destiny that awaits her: Jupiter's genetic signature marks her as the next in line for an extraordinary inheritance that could alter the balance of the cosmos. Though the film received negative reviews and was a bomb at the box office, female sci-fi fans have developed a cult following around the movie.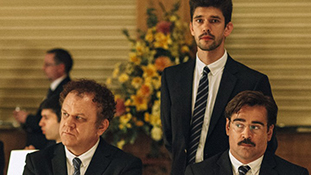 Yorgos Lanthimos mastered the balance of absurdist humor and dystopian fiction in his 2015 film The Lobster, starring Colin Farrell and Rachel Weisz, after managing to grab the attention of critics and moviegoers alike with his 2010 film Dogtooth. The Lobster is set in a dystopian universe where single people are given just 45 days to find a romantic partner before being turned into animals. When David's wife leaves him for another man, he attempts to form a relationship in his hotel to avoid being turned into a lobster, his animal of choice. At the hotel, he makes acquaintances who are also attempting to find love at the hotel, all while living in a society with byzantine rules. Anyone with a desert-dry sense of humor will enjoy this.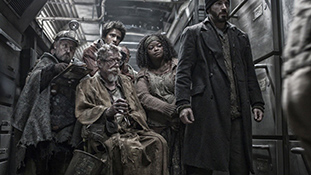 Directed by acclaimed South Korean film director Bong Joon-ho (Okja, The Host), Snowpiercer is a 2013 action film starring Chris Evans and Tilda Swinton. The film follows Curtis (Evans), a passenger aboard the Snowpiercer, a train riding throughout the now-frozen globe eternally. Curtis is pushed to his breaking point, and he, along with the others in the back of the train, plan a revolution to take out both Minister Mason (Tilda Swinton) and Wilford (Ed Harris), the inventor of the train. The film's action is well-shot, and the class messaging is strong and delivers on clear themes. Of course, the real stars of the show here are both Evans and Swinton, who are at their best in their respective roles.
The second-cutest movie involving a CGI bear to be released in 2018 (no offense Pooh, but we do love Paddington),
Christopher Robin
is a sequel to the original tales, bringing the classic characters to life as never seen before, while also offering a glimpse at the man Christopher Robin becomes. Now a family man and a slave for capitalist labor living in London, a stressed-out Christopher Robin receives a surprise visit from his childhood pal Winnie the Pooh. With Christopher's help, Pooh embarks on a journey to find his friends: Tigger, Eeyore, Owl, Piglet, Rabbit, Kanga and Roo. Once reunited, the lovable bear and the gang
travel to the big city to help Christopher rediscover the joy of life.
18

Monty Python and the Holy Grail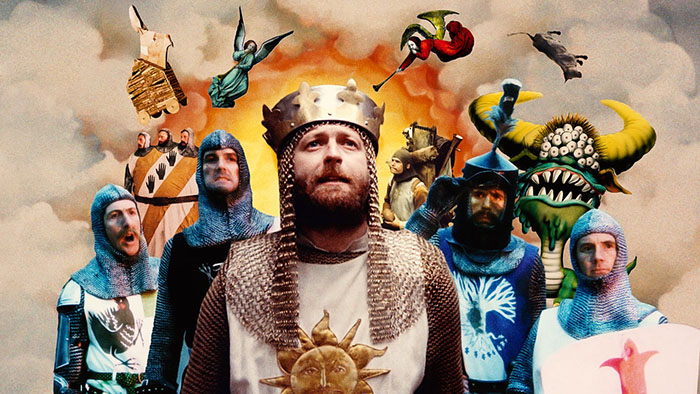 Following the conclusion of Monty Python's Flying Circus, the group didn't wait long to begin releasing theatrical films expanding on their now-legendary comedy chops. The first of three original films, Monty Python and the Holy Grail continues to be praised for being a groundbreaking film in the world of independent comedy. Though original reviews of the film were mixed upon release, the group's loving parody of the legend of King Arthur has become beloved for its weird sense of humor, it's ability to spin out of control at all times, the meta-awareness of the film, and its legendary ending. Though some viewers prefer the successor, Life of Brian, if you've never seen Holy Grail, now is the time to do it.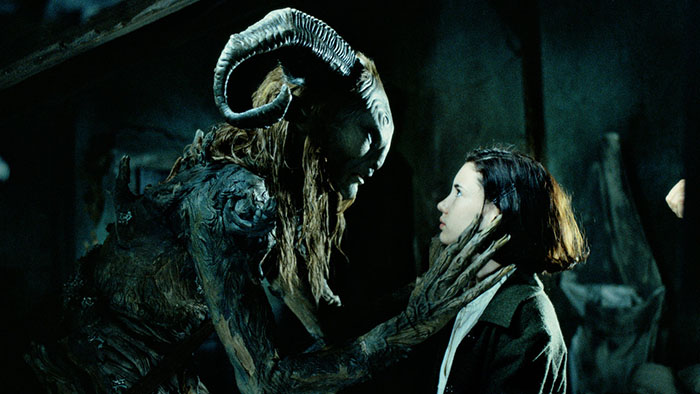 Guillermo Del Toro has had a hell of a few years, finally winning an Oscar for his most recent drama, The Shape of Water. Prior to that, however, Del Toro received praise for Pan's Labyrinth, a film that used the same Spanish fairy tale setting as The Shape of Water, while telling a much darker story. Set in Spain during the summer of 1944, the story is intertwined between the real world and a mythical world centered within an overgrown and abandoned labyrinth. Ofelia, the 11-year-old protagonist follows a faun into the forest to escape from her evil stepfather Captain Vidal, and from her increasingly-sick mother. Though the story is fairly simple (as are most fairy tales), the makeup and special effects are to die for.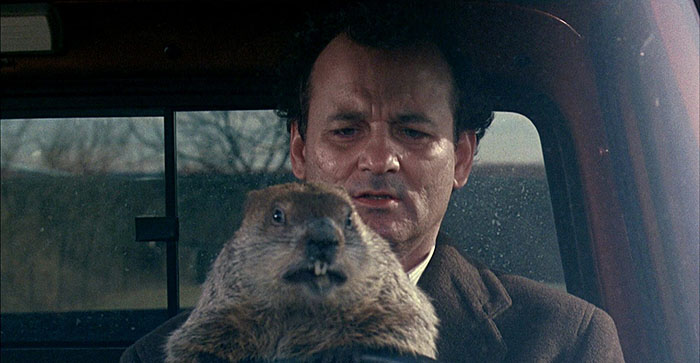 Often considered one of the best comedies of all time, Groundhog Day is absolutely a must-see for film lovers, fans of Bill Murray, or anyone who loves a good comedy. In the film, Murray plays Phil Connors, a local weatherman who is persuaded by his producer Rita (Andie MacDonald) to head out to Punxsutawney, Pennsylvania from their home station in Pittsburgh to report on the groundhog day celebrations. Once there, he finds himself trapped in a snowstorm he himself said would miss the area, and after being forced to spend another night in the "hick town" of Punxsutawney, wakes up to find that he's stuck to repeat Groundhog Day forever. Directed and written by friend and collaborator Harold Ramis, Murray's deadpan schtick never got better than it did in this masterpiece.
The 55 Best Shows on Netflix Right Now [October 2020]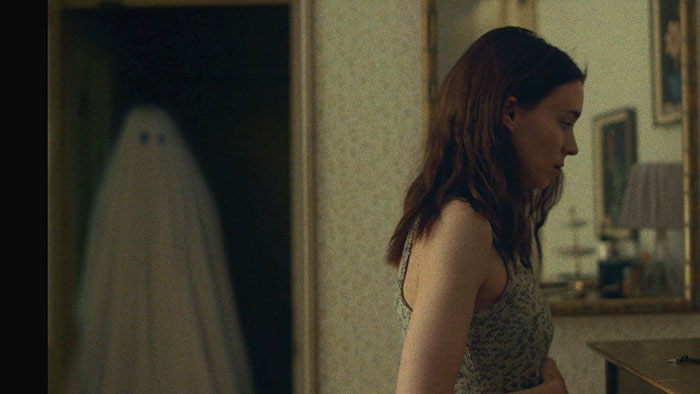 Directed by filmmaker David Lowery (
Ain't Them Bodies Saints
,
Pete's Dragon
), A Ghost Story is one of the saddest indie films of 2017. When a musician (Casey Affleck) passes away after being involved in a car accident, he becomes a ghost, returning to his suburban home. Unable to communicate with her in his spectral state, the ghost finds he has become unstuck in time, forced to watch passively as both the woman he loved and the life he knew slips away. As he finds himself floating aimlessly through time, connected only to the location of his house, the ghost watches as others leave their mark on the house he once called home.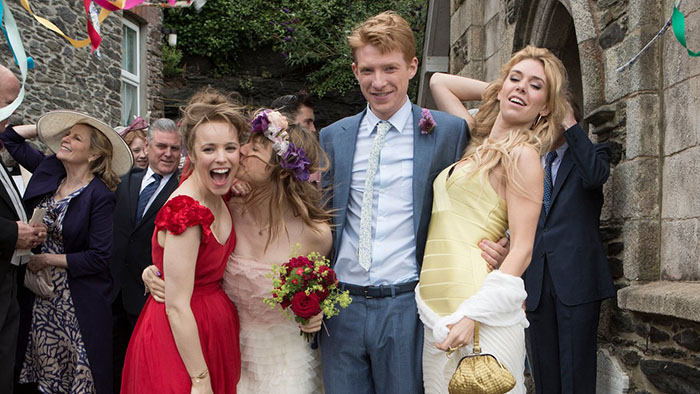 Directed and written by Richard Curtis (Love Actually, Four Weddings and a Funeral), About Time is a romantic-comedy tinged with science-fiction elements, weaving together a charming story that delivers a great love story and a father/son tale. When Tim Lake (Domhnall Gleeson) is 21, his father (Bill Nighy) tells him a secret: The men in their family can travel through time. Although he can't change history, Tim resolves to improve his life by getting a girlfriend. He meets Mary (Rachel McAdams), falls in love and finally wins her heart via time-travel and a little cunning. However, as his unusual life progresses, Tim finds that his special ability can't shield him and those he loves from the problems of ordinary life.
13

Eternal Sunshine of the Spotless Mind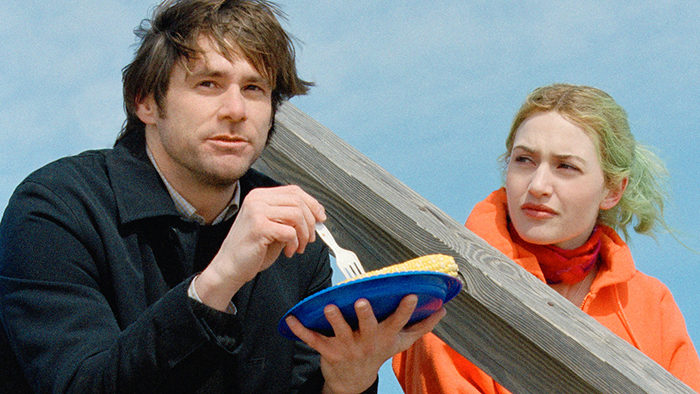 Michel Gondry's second feature-length film also happens to be his best, as he paired with screenwriter Charlie Kaufman to produce one of the best films of the 2000s. The film is, at once, a romantic comedy, a heartbreaking drama, and a science-fiction tale that features heavy doses of the dream logic Kaufman has become known for throughout his career of crafting films like Being John Malkovich Or Synecdoche, New York. The film follows Joel (Jim Carrey, in a career-best performance), who meets Clementine (Kate Winslet) on a train from Montauk to Rockville Center. The two quickly become connected to each other, and the truth slowly unveils itself: the two are former lovers, having both used a controversial procedure to forget each other after a fight days earlier. The film follows Joel forgetting Clementine through this procedure, as she's erased from his life altogether.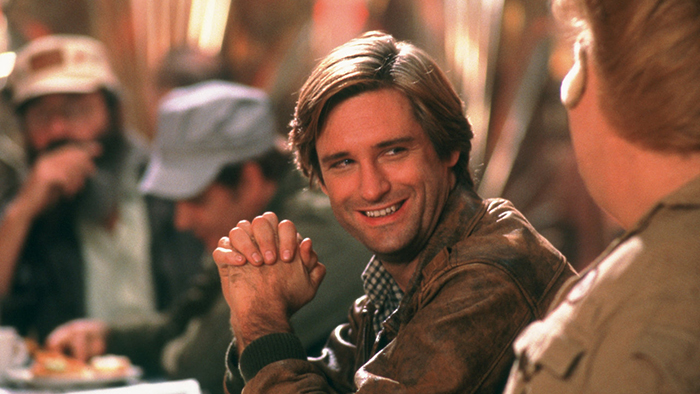 From 1967's The Producers to 1995's Dracula: Dead and Loving It, Mel Brooks made his career as a director out of lovingly skewering Hollywood, cinema, and the world of the arts as a whole. Whether he was mocking Frankenstein's monster or crafting one of the best Hollywood comedies ever made in Blazing Saddles, Brooks made it his job to poke fun at all aspects of our society through the lens of film. Spaceballs is perhaps his most direct parody, aimed squarely at the world of Star Wars. The film follows the evil Dark Helmet (Rick Moranis), as he attempts to kidnap Princess Vespa (Daphne Zuniga) in order to steal oxygen from her home planet. When space pilot Lone Starr (Bill Pullman) arrives to save the day along side his half-man, half-dog co-pilot Barf (John Candy), they'll set off into a galaxy of unknowns.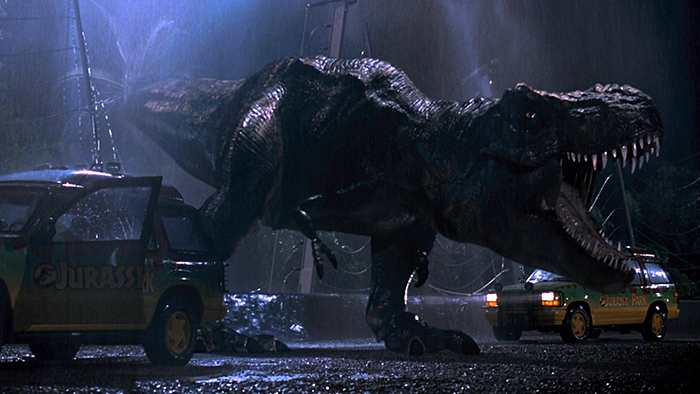 Steven Spielberg's classic 1993 film adaptation of the book by Michael Crichton only gets better with age (and frankly, with every somewhat-disappointing sequel). The film, a whimsical action-adventure set piece about an island populated by dinosaurs, is one of Spielberg's best films, featuring cutting edge special effects that still hold up twenty-five years later. Jurassic Park begins when Dr. Alan Grant (Sam Neill) and Dr. Ellie Sattler (Laura Dern) are invited by John Hammond, the billionaire behind InGen, a bioengineering company, to his island, Isla Nublar, to see his latest findings. When they arrive, accompanied by Dr. Ian Malcolm (Jeff Goldblum), they're shocked to find the island filled with real living dinosaurs. While Hammon is convinced his island is safe, his assumptions couldn't be farther from the truth, and they soon find themselves running for their lives from the escaped dinosaur predators.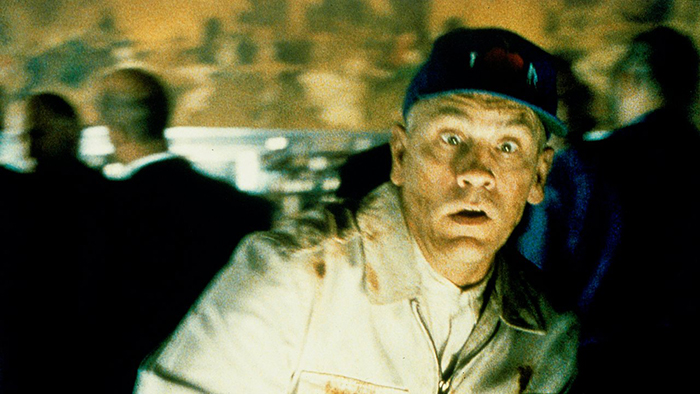 Marking the feature film debuts of both director Spike Jonze and screenwriter Charlie Kaufman, Being John Malkovich is one of the quirkiest, most inventive films of the 1990s. Featuring an all-star cast including John Cusack, Cameron Diaz, Catherine Keener, Charlie Sheen, and of course, John Malkovich as himself, Being John Malkovich is a trip into the mind of the Academy Award-nominated actor. The film follows Craig Schwartz, an unemployed puppeter who takes up a temp job to make ends meet. While at work, Craig discovers a portal that allows anyone who climbs through to take control of John Malkovich in his daily life. When Maxine, Craig's co-worker, gets in on the secret, the two begin working together as business partners—all while Craig's wife Lotte begins an even odder affair.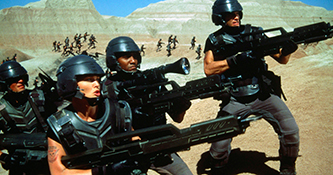 Another film from Paul Verhoeven, Starship Troopers was an unqualified disaster upon its release in 1997, panned by critics and absolutely flopping at the box office. Slowly but surely, however, a critical reappraisal began to take hold, as critics and film scholars began to dissect and understand what Verhoeven was doing with Starship Troopers. Based on a novel that is, at its core, a jingoistic, semi-fascist look at war, Verhoeven took Starship Troopers and made it a satire of itself, looking at the film as a work of art that spoke against itself. In the film, the plot follows a war between Earth and a race of giant alien insects that seem to be intent on destroying human life. As the government pushes for soldiers to enlist in the war, the crewmen begin to find joy in the war, instead of struggle.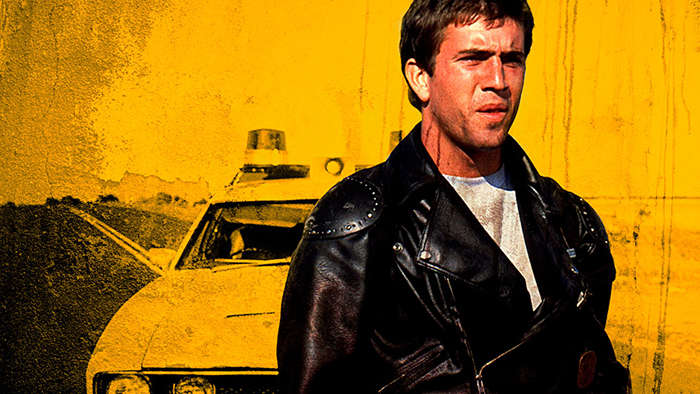 George Miller was as unlikely as anyone to become a major Hollywood director. Despite attending medical school to become a doctor, he took up an interest with film early on, crafting his early student film Violence in Cinema: Part I in 1971. It wasn't until 1979 that Miller would release his first feature-length film, Mad Max. Shot in Miller's home country of Australia and starring then-unknown Mel Gibson, Mad Max is a much smaller film than those who've only seen Max's later adventures may assume. Set in a dystopian future without oil, Max, a Main Force Patrol officer, finds himself plunged into the world of vengence when his wife and son are hunted down and murdered by a local biking gang.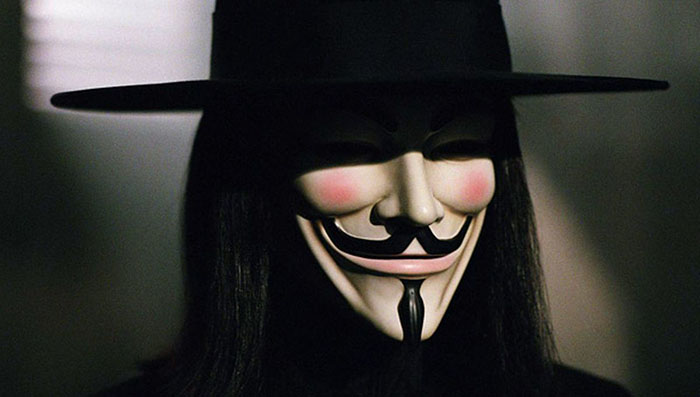 Based on the limited run of comics of the same name and written by the Wachowskis, V for Vendetta is a dystopian political thriller set in a terrifying alternate future, where a Nordic supremacist class and neo-fascist regime has subjugated the United Kingdom, oppressing the people and turning the state into a nightmare for many. The rise of a mysterious anarchist freedom fighter named V (Hugo Weaving) begins to ignite a revolution through elaborate, flashy-yet-violent terrorist acts. Meanwhile, a young working-class woman named Evey (Natalie Portman) gets caught up in V's mission, causing her to lose everything in her life in pursuit of freedom, all while a detective (Stephen Rea) works towards stopping V on behalf of the government.
6

April and the Extraordinary World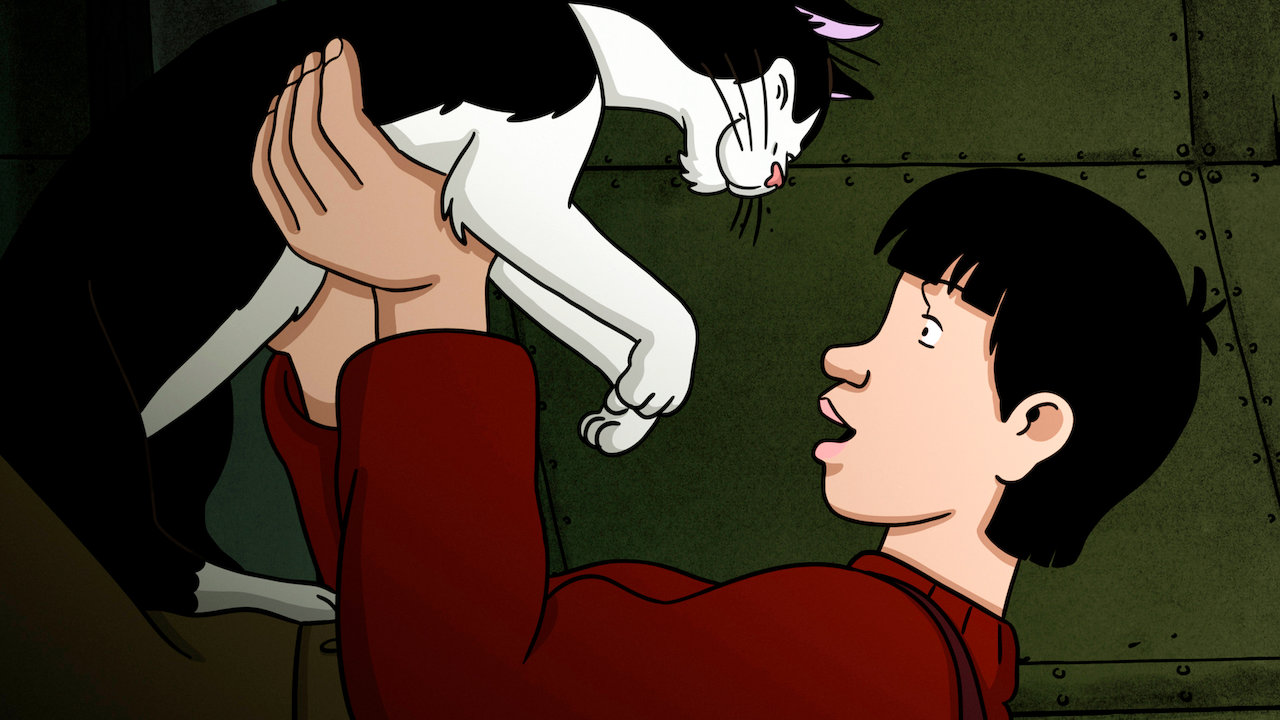 Yet another French-animated film, April and the Extraordinary World (also known as Avril et le Monde Truqué) is notable for its unique animation style, its adaptation of steampunk aesthetics, and utilizing the work of French cartoonist Jacques Tardi. The film begins in 1870, on the eve of the Franco-Prussian War, as Napoleon III visits the lab of Gustave Franklin to view the creation of his army of supersoldiers. Disgusted and upset by the creations of Franklin, Napoleon tries to kill the creations, instead murdering both himself and Franklin in an explosion. Over the next sixty years, as scientists begin to disappear from around the world, Europe becomes morphed and twisted by the reliance on coal to continue with technological breakthroughs. In this new world, April (Marion Cotillard) leaves on a mission with her talking cat to find her parents.
The 80 Best Netflix Original Shows [October 2020]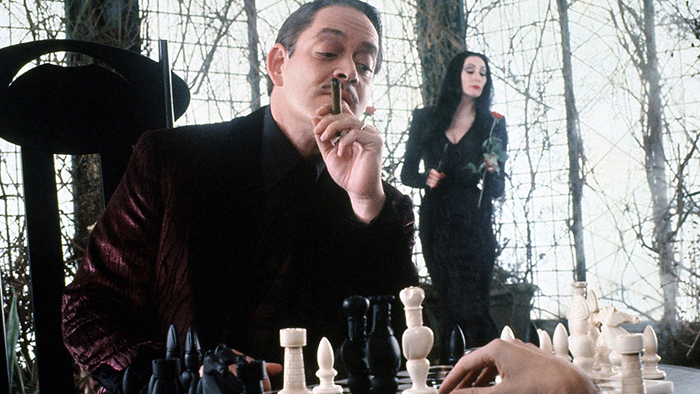 In this live-action film adaptation of the classic cartoon and 1960s television show, Gomez Addams has a loving family, but finds himself missing his estranged brother, Fester. When a man (Christopher Lloyd) who claims to be Fester arrives to the Addams house, the family is relieved to know their uncle has come home after more than two decades. But when Morticia realizes "Fester" can't recall major moments of Uncle Fester's life, she begins to believe that an imposter has invaded their life. When Fester gets the Addams clan evicted from their house, Gomez and Morticia realize that a plot to steal the Addams fortune has been enacted, and its up to the whole family to stop them. Though the film doesn't hold up to the sequel, Addams Family Values, there's something charming about this 1991 remake.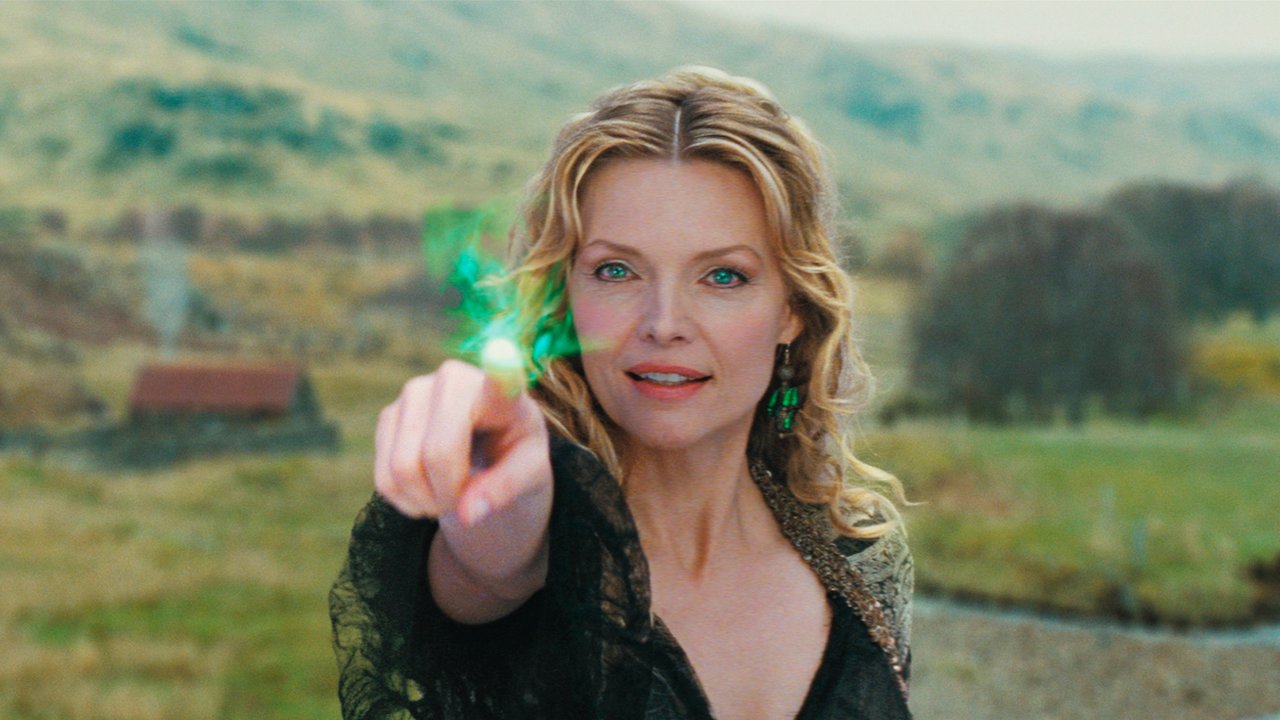 Before Matthew Vaughn won the hearts of comic book fans everywhere with his adaptations of Kickass, X-Men: First Class, and Kingsmen, he directed this 2007 fantasy adventure film Stardust. Based on Neil Gaiman's novel of the same name, Vaughn established a full ensemble cast for his film, including Sienna Miller, Claire Danes, Charlie Cox, Michelle Pfeiffer, Mark Strong, Ricky Gervais, and Robert De Niro. When a young man named Tristan ventures into a realm of fairies to retrieve a fallen star in order to win the heart of his beloved Victoria, he finds himself caught up in a quest for power. Tristan discovers a woman named Yvaine, whose powers the king's sons seek to secure the throne, all while an evil witch wants to use her power to enhance her youth and beauty.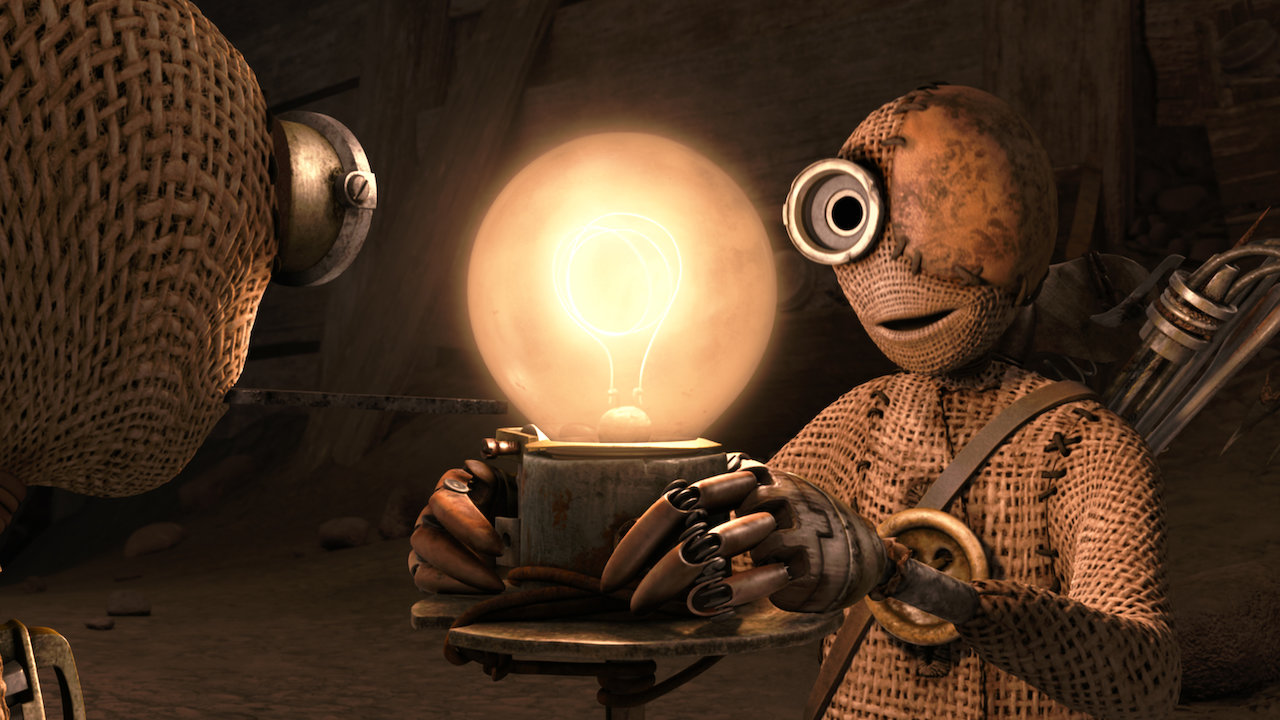 There's a lot to love about 9, from its unique world and visual style to its dark take on the themes of protecting the world around us. Despite being an animated feature, 9 is difficult to recommend for younger children, with its PG-13 rating and frightening science-fiction world. The film, directed by Shane Acker, is based on the Oscar-nominated short film of the same name, expanded to fit a full-length film, though at 79 minutes, the work is rather short. Opening in 1930s Germany, the film follows as a scientist creates nine ragdolls using alchemy and separating a piece of his soul into each doll. The film takes place sometime after in a dystopian world, as the nine dolls must journey across the world to destroy a machine responsible for the downfall of humanity.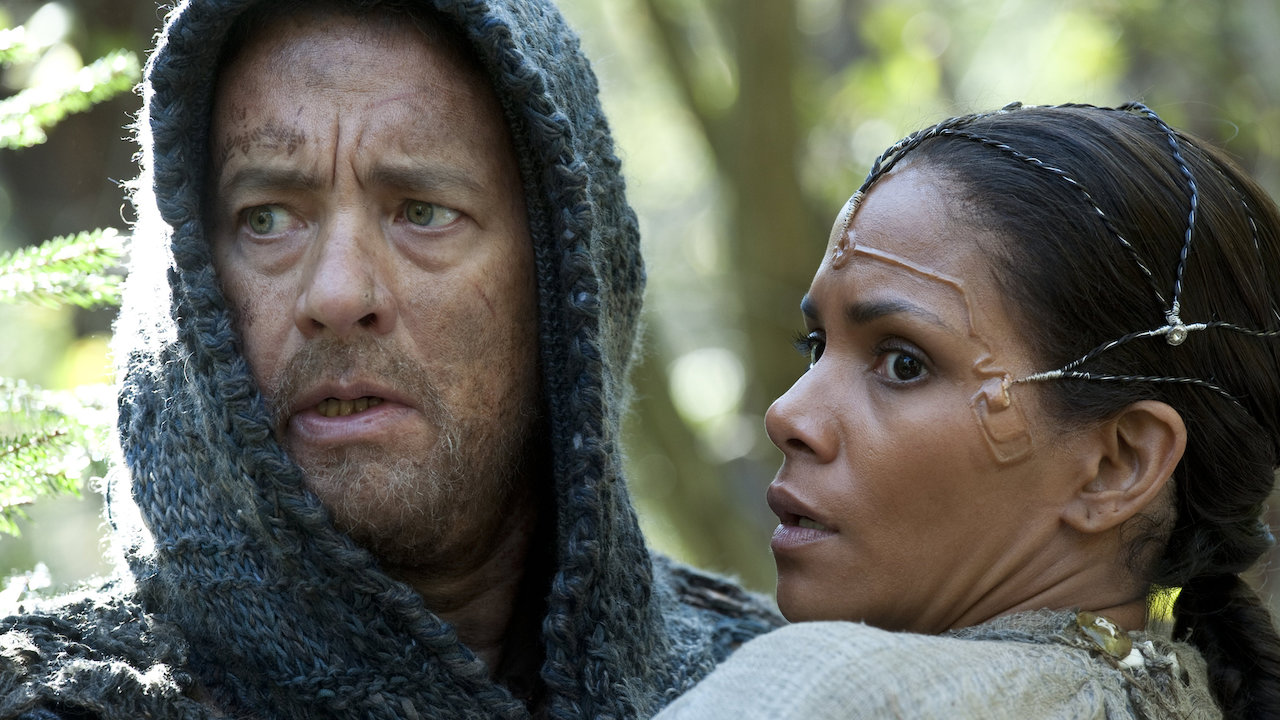 The Wachoskis have had fairly mixed box office success outside of The Matrix films, and that trend certainly continued with Cloud Atlas, an adaptation of the novel of the same name. Critics and audiences alike were split on the film, with some declaring it a masterpiece while others called it the worst film of 2012. One thing's for sure: Cloud Atlas is a film unlike any other. The film spans over centuries, with actors like Tom Hanks, Halle Berry, and Jim Broadbent (Harry Potter) taking up multiple roles. It's a difficult film to describe; with so many plot tangents, you're bound to find one story you like more than the rest. Despite this, it's a rewarding watch, and a film that must be seen to be believed.
From director Paul Verhoeven (RoboCop, Basic Instinct, Showgirls), Total Recall is one of those near-perfect science-fiction action films that simply doesn't exist anymore. The film follows Douglas Quaid (Arnold Schwarzenegger), a bored construction worker in the year 2084 who dreams of visiting the colonized Mars. He visits "Rekall," a company that plants false memories into people's brains, in order to experience the thrill of Mars without having to travel there. But something goes wrong during the procedure; Quaid discovers that his entire life is actually a false memory and that the people who implanted it in his head now want him dead.
Disclaimer: Some pages on this site may include an affiliate link. This does not effect our editorial in any way.