30 Best Sci-Fi & Fantasy Movies Streaming on Netflix – Winter 2019
To some, science-fiction and fantasy may seem like polar opposites. Technology versus magic, the future versus the past, artificial intelligence versus dragons and mythical beasts. There's more to these genres than you might realize at first glance, however. Both genres can be used to show parables, or teach lessons about our own modern age. Science-fiction in the 1960s used then-modern ideas and looked to combat racism and other discrimination; fantasy, meanwhile, has recently done the same, looking to create worlds where our own problems can be diminished or dealt with. The two genres also have plenty of crossover appeal, often mixing and stirring genres in a way that some fans may not even realize. Star Wars, for example, is as much a fantasy series as it is a science-fiction series, using the setting of space but the tropes of fantasy films to combine the two genres into one.
Whether you're looking for a brand-new fantasy adventure in the land of dungeons and dragons, a comic book-esque tale of heroes and villains, or a slow-paced, deep-thinking sci-fi parable, we've got thirty examples of the best science-fiction and fantasy movies on Netflix for winter 2019.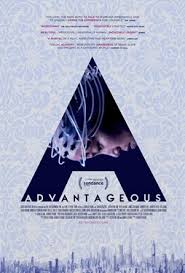 In the near future, Gwen is a spokesperson for the Center for Advanced Health and Living, where she sells cosmetic procedures. Unfortunately, she is earning little and desperate to ensure her daughter, Jules' happiness. She agrees to an experimental body-swapping procedure to make her look younger and more racially ambiguous, even though the procedure will cause her chronic pain and require her to get a shot every two hours to breathe. The story that unfolds is thoughtful, unnerving, and maybe too realistic.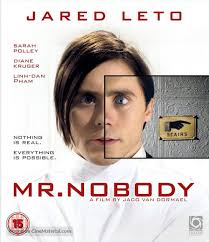 This is a long, complicated and extremely ambitious arthouse sci-fi drama. It takes on the idea that every time we make a decision, we make the opposite decision in an alternate world, so that there are infinite dimensions of lives playing out in infinite ways. Jared Leto is terrific as Nemo (which means "Nobody" in Latin) at age 35 and also on his 118 birthday. Since he's the oldest human left alive in a world of immortals, he is being interviewed and narrates the story as it unfolds to the reporter. He shares three different versions of his lives in which he loves a different woman and has different houses and kids. The movie boasts excellent performances, beautiful cinematography with repeating imagery, and a compelling roller coaster of an adventure.
Another live-action remake of a classic animated feature, Disney's Beauty and the Beast earned a mixed critical reception when it premiered in 2017, but became an audience favorite and a box office giant, earning over one billion dollars worldwide. The film is an adaptation of the 1991 Disney animated original, and largely plays out following the same story. Emma Watson plays Belle, the titular Beauty who trades places with her father after he is taken captive by a castle-dwelling Beast (Dan Stevens, Legion) for stealing a rose. While held at his castle, Belle begins to see the humanity in Beast—and just in time too, because he's at risk of losing out on being turned back into a human. It's a bit scarier than the animated version, but most viewers should be comfortable watching the tale as old as time brought into live-action.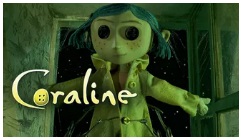 Adapted from Neil Gaiman's book of the same name, Coraline is the first feature film produced by Laika Studios, a stop-motion animation studio that has created some incredible work over the past decade. Coraline tells the story of Coraline Jones, an adventurous 11-year-old who is uprooted from her home to move to a new one she doesn't much care for. While looking for something to do in her new area, she goes exploring and discovers a secret door in her new house—one that leads to a parallel world, where her parents have time for her and listen to her needs. While this idealized world feels too perfect to be true, the truth is far more sinister: the world is hiding a dark secret. The film was directed by Henry Selick, best known to animation fans as the man behind The Nightmare Before Christmasand James and the Giant Peach. The film's a bit creepy, so make sure younger viewers have gone to bed before tuning in for some spooky fun.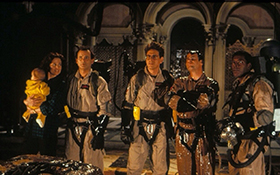 The story of three entrepreneurs who start up a new business, Ghostbusters is often considered one of the best comedies of all times. Director Ivan Reitman, who had previously worked with Bill Murray and Harold Ramis on Meatballs and Stripes, joins Murray, Ramis, Dan Aykroyd, Rick Moranis, Sigourney Weaver, and Ernie Hudson in a paranormal science-fiction comedy that has become a critically-acclaimed comedy, renowned for the mixture of horror and comedic elements, Bill Murray's deadpan delivery, and some fantastic visual elements that still hold up to this day. When Peter Venkman, Ray Stantz, and Egon Spengler are all forced out of their positions at Columbia University, the three men start Ghostbusters, a ghost elimination service. Just in time, too: a serious evil has begun to threaten New York City, putting the lives of every citizen at peril. Ghostbusters has some crude jokes, but should be good for any child about to enter into middle school.
25. Star Wars Episode VIII: The Last Jedi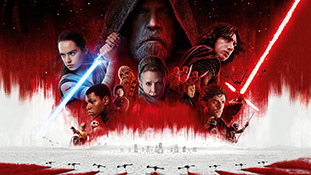 Yes, Star Wars: The Last Jedi is a controversial film, with a large minority of people who very strongly dislike the narrative choices made along the way. But for every Star Wars fan who hates the eighth film, and the second in the sequel trilogy, there's yet another who unabashedly loves the film. The Last Jedi picks right up where The Force Awakens left off, with Rey on an island standing in front of Luke Skywalker. She'll quickly learn he's not the hero he was once thought to have been, a man who exiled himself after a fatal mistake cost thousands of lives in the process. Meanwhile, with the Resistance being followed and pursued by an army of the First Order, Poe Dameron and Finn hatch a plan to save themselves by sending Finn and his new friend Rose undercover to disable the First Order's tracking unit. And Kylo Ren, recovering from his loss in the first film, finds himself tempted by both Rey and his evil master, the mysterious Snoke, unable to come to terms with his place in the universe. Controversy aside, The Last Jedi is an interesting film, with themes of failure, self-improvement, and the idea of choosing your own destiny. It's well worth a watch—or a rewatch.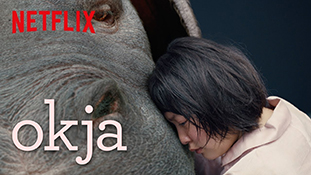 Okja is another Netflix-exclusive film, and the second English-language film made by Bong Joon-ho, the director of South Korean films The Host, Mother (neither of which should be confused with the American films of the same name), and Snowpiercer. Like Snowpiercer, Okja is an action-adventure film that uses its plot as a major metaphor for a real-life lesson, this time concerning factory-farming and the concept of environmentalism. The film may not be subtle with its messaging, but that doesn't stop it from being an excellent, spellbinding, and infinitely sad tale. The main character is played here by South Korean actress Ahn Seo-hyun, but don't think you won't see some recognizable faces. Tilda Swinton, Paul Dano, Lily Collins, Giancarlo Esposito, and Jake Gyllenhaal all turn up here among their South Korean counterparts.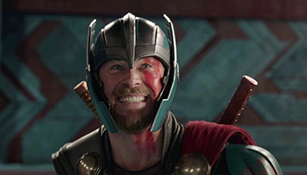 In the third Thor movie and the seventeenth film set in the Marvel Cinematic Universe, Thor is back in an all-new adventure that more or less resets the universe and ignored the events of the previous two movies. By far the most-successful Thor film both critically and financially, Thor: Ragnarok is directed by Taika Waititi (What We Do in the Shadows; Hunt for the Wilderpeople). The film starts as Thor escapes from a fire demon, who prophesied the end of Asgard by way of Ragnarok; when Thor defeats him in combat, taking his crown, he believes he has ended the threat. Returning home to Asgard, Thor reveals Loki has been masquerading as Odin, king of Asgard. When the real Odin dies of old age, Thor and Loki's long-lost sister Hela returns to claim her right to the throne. The film is visually incredible, hilarious in parts, and features some incredible performances from the likes of Cate Blanchett, Tessa Thompson, and the great Jeff Goldblum.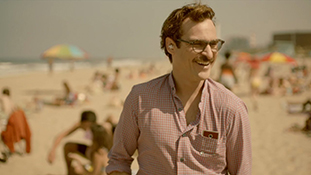 One of the best films of 2013 arrived on Netflix in late July, and it's well worth checking out. Her is the fourth film from acclaimed filmmaker/occasional Jackass star Spike Jonze, following his two collaborations with Charlie Kaufman (Being John Malkovich and Adaptation) and his adaptation of Where the Wild Things Are in 2009. The film is set in a near-future Los Angeles and follows Theodore Twombly (Joaquin Phoenix), a lonely introvert who is going through a divorce with his childhood sweetheart (Rooney Mara). Unhappy with his life, Twombly purchases a smart operating system upgrade for his computer, designed with artificial intelligence and able to adapt and evolve. Deciding to give her a female voice, the operating system nicknames itself Samantha, and Theodore begins bonding with her. The film follows Theodore as he develops a relationship with his AI, and as he learns to grow and adapt as a person himself.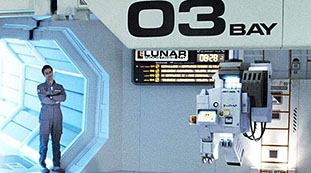 Often praised as one of the best science-fiction character studies of the past decade, 2009's Moon was directed by Duncan Jones (Source Code, Warcraft), son of David Bowie. Moon stars Sam Rockwell as Sam Bell, a worker for Lunar Industries who resides alone in a lunar-based factory. Though the factory is almost entirely automated, Sam resides as a single human to ensure operations maintain at their standard pace. Two weeks before the end of his three-year contract, Sam falls unconscious after an accident involving his lunar rover. When Sam awakes, he has no memories of the crash, but overhearing the computer AI GERTY (Kevin Spacey) receive instructions to not let Sam out of the base, he fakes an accident and arrives at the scene of the lunar crash, only to find his doppelganger still unconscious. Together, the two Sams must figure out what this means for both of their lives, and resolve the truth behind their existence. Moon was followed by a spiritual successor in Mute, a 2018 film directed by Jones and released on Netflix.
The 30 Best Thrillers Streaming on Netflix – Spring 2019
20. Guardians of the Galaxy Vol. 2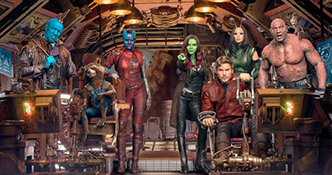 Though perhaps not as well-received as the first Guardians of the Galaxy, Guardians of the Galaxy Vol. 2 manages to up the ante in a way that doesn't just succeed in following up on the original film's crowd-pleasing humor and action, but also manages to tell a more-human story—albeit one with a living planet and a talking raccoon. Guardians Vol. 2 picks up just a few months after the first film, in which Peter Quill (Chris Pratt), Gamora (Zoe Saldana), Drax (Dave Bautista), Rocket (Bradley Cooper), and Baby Groot (Vin Diesel) have decided to take up protecting the universe from threats both small and large. While trying to escape from a rogue alien race upset by the Guardians' actions, the team crashlands on a planet only to find that the man who saved the gang is none other than Quill's long-lost father, Ego. While Quill returns to Ego's home to learn about his mysterious past, the team must deal with conflicts as their big personalities continue to clash. Guardians manages to be one of the few Marvel films that truly feels different; even the big final battle has larger stakes than most of the Marvel finales. Definitely check this one out.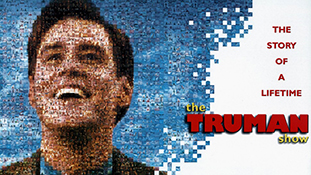 If there was ever a movie that hits harder today than it did when it was first released, The Truman Show might be that film. Directed by Peter Weir (Witness, Master and Commander) and starring Jim Carrey, The Truman Show is at once a comedy, a science-fiction drama, and a social satire, following the life of Truman Burbank, a man taken as a baby by a corporation to star in the first always-on reality show about a single man. Truman lives his life inside a dome located in Hollywood known to Truman as "Seahaven," where everything from his wife to his parents and even his friends are simply actors reading from a script or reciting lines fed to them through an earpiece. In the era of reality television and always-active online social media presences, The Truman Show constitutes a must-watch piece of media.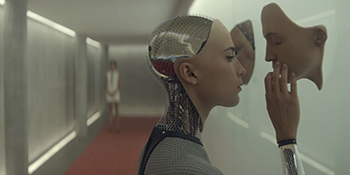 In the directorial debut of screenwriter Alex Garland (28 Days Later, Never Let Me Go, Sunshine), we're introduced to Caleb Smith, a programmer for Blue Book, a Google-esque search engine led by mysterious, isolated CEO Nathan Bateman. When Smith wins a trip to meet the CEO of his company for a week, he finds out that Nathan lives alone, with the sole exception of his assistant, Kyoko, a robot powered by an artificial intelligence. Nathan introduces Caleb to Ava, a more-powerful robot that has passed a Turing test, with Nathan hoping Caleb will help him to understand whether Ava is thinking real thoughts and emotions. As Nathan's narcissism and heavy drinking makes Caleb grow uncomfortable, he'll slowly begin to turn on the CEO of the company. But when Ava turns out to be far more capable and self-sufficient than at first glance, Caleb must begin to ask: can he trust anyone, let alone himself?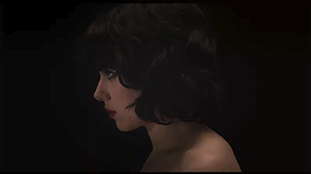 A difficult film to explain, Under the Skin is a film from Jonathan Glazer (Birth), loosely based on the novel of the same name. It stars Scarlett Johansson as a being from somewhere else, who arrives to Earth and prays on men in Scotland. The film effectively works as a portrait of an alien attempting to collect data about humankind, causing an identity crisis in the alien which ends with her spinning out of control. The idea of men being punished for desiring women that appear vulnerable can also be attributed to the science-fiction ideals in the film, though as always, the film is up to a certain amount of reading into by the viewer. Under the Skin is a tough watch, a box office bomb that nevertheless has received critical acclaim. If you love hard sci-fi, you owe it to yourself to check this one out.
16. Scott Pilgrim vs. the World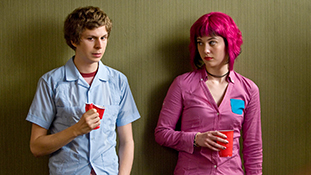 One of the most underrated films of this decade, Edgar Wright's (Hot Fuzz, Baby Driver) Scott Pilgrim vs. The World is a visual triumph, a funny and charming story that wears its heart on its sleeve. The film follows bass guitarist and 22-year-old Scott Pilgrim (Michael Cera, in a pitch-perfect casting), who is floundering in his adulthood without a job after being crushed by his ex-girlfriend. Now dating a high schooler, he seems content in just letting his life pass him by, when he runs into Ramona Flowers (Mary Elizabeth Winstead), a girl new to Toronto who seems to be, quite literally, the girl of Scott's dreams. A visual triumph, pulling direct inspiration from video games, anime, and the graphic novel this series is based on, Scott Pilgrim vs. The World is a perfect action-comedy.
15. Eternal Sunshine of the Spotless Mind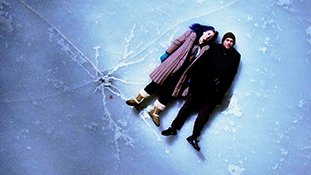 Michel Gondry's second feature-length film also happens to be his best, as he paired with screenwriter Charlie Kaufman to produce one of the best films of the 2000s. The film is, at once, a romantic comedy, a heartbreaking drama, and a science-fiction tale that features heavy doses of the dream logic Kaufman has become known for throughout his career of crafting films like Being John Malkovichor Synecdoche, New York. The film follows Joel (Jim Carrey, in a career-best performance), who meets Clementine (Kate Winslet) on a train from Montauk to Rockville Center. The two quickly become connected to each other, and the truth slowly unveils itself: the two are former lovers, having both used a controversial procedure to forget each other after a fight days earlier. The film follows Joel forgetting Clementine through this procedure, as she's erased from his life altogether.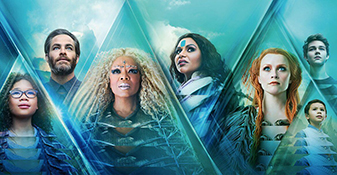 The fourth narrative-based film from acclaimed director Ava DuVernay (Selma) promised to be a major milestone in film for multiple reasons. With the filming of A Wrinkle in Time, DuVernay became the first African American woman to direct a film with a budget totalling nine figures, and the first African American director of a film to make more than $100 million at the box office. Despite these historical precedents, A Wrinkle in Time is no perfect film. Though it's visually stunning, the novel is a difficult work to adapt to the big screen. While we enjoyed it, it's definitely something to keep an open mind on before diving into such a divisive film.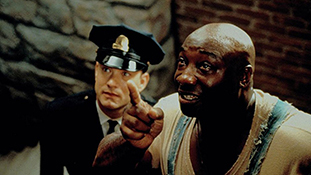 In 1994, director Frank Darabont released The Shawshank Redemption, an adaptation of a short story by Stephen King set at a prison. Though the film sputtered out of the gate, it eventually became one of the most beloved films of all time, with a huge number of rentals on VHS and constant screenings on cable throughout the 21st century. In 1999, Darabont once again directed an adaptation of a story by King set at a prison: The Green Mile. Starring Tom Hanks in the role of Paul Edgecomb, a prison officer in charge of death row, or "the Green Mile." Charged with leading a man named John Coffey (Michael Clarke Duncan) to his death, Paul begins to question whether Coffey is truly guilty, while also seemingly containing a supernatural, God-given gift.
12. The Hitchhiker's Guide to the Galaxy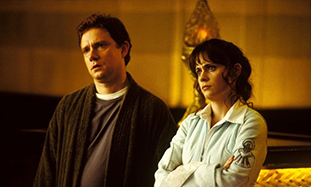 In this adaptation of the bestselling novel by Douglas Adams, Garth Jennings (of production team Hammer & Tongs, who also have their credits on this film) directed an all-star in this creative and interesting take on the novel. Following Arthur Dent (Martin Freeman) as he escapes from Earth just before it's destroyed by the alien race of Vogons to make way for an interstellar bypass. Saved by Zaphod Beeblebrox, the President of the Galaxy (and played effortlessly by Sam Rockwell). Together with his alien friend Ford (Mos Def) and fellow Earthling Trillian (Zooey Deschanel), they must explore the universe, find a way to save Earth, and along the way, solve the meaning of life itself.
11. Solo: A Star Wars Story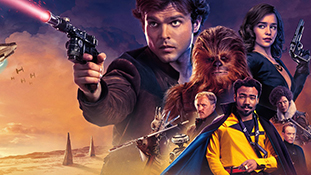 The second (and possibly final) installment in the A Star Wars Storysaga, Solo tells the story of a young Han Solo, set years before his run-in with Luke Skywalker and his future wife Leia. When Han finds himself indebted to the gangster Dryden Vos, him and his crew find themselves planning a daring adventure to travel to the mining planet Kessel, a dangerous world that spells trouble for our heroes. Thankfully, his gang—made up of smugglers, criminals, and a 190-year-old Wookie named Chewbacca—have each others' backs. Of course, to pull the plan off perfectly, they'll need a fast ship, and for that, Han turns to one man: Lando Calrissian. Though the film features plenty of controversy along the way, including the firing of the original directors Phil Lord and Christopher Miller, this film gets by on a sense of fun and adventure that too many films lack these days.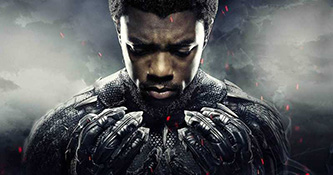 A movie so huge it was still playing in some theaters eight months after its release, Black Panther is one of the best Marvel movies to date. A critical darling and a massive box office success, Black Panther tells the story of T'Challa, the king of the African nation of Wakanda who steps up to fill his father's shoes after King T'Chaka dies during the events of Civil War. To the rest of the world, Wakanda is a poor third-world nation that barely scrapes by on their own, but secretly, thanks to a meteor containing vibranium crashing into their country thousands of years prior, they've become one of the richest and most-technologically advanced countries on the planet. When T'Challa's rule is challenged by a relative who grew up outside of Wakanda, they'll have to fight it out to figure out which gets to rule.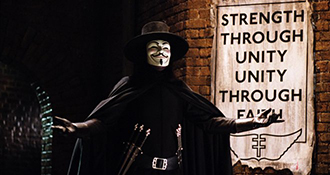 Based on the limited run of comics of the same name and written by the Wachowskis, V for Vendetta is a dystopian political thriller set in a terrifying alternate future, where a Nordic supremacist class and neo-fascist regime has subjugated the United Kingdom, oppressing the people and turning the state into a nightmare for many. The rise of a mysterious anarchist freedom fighter named V (Hugo Weaving) begins to ignite a revolution through elaborate, flashy-yet-violent terrorist acts. Meanwhile, a young working-class woman named Evey (Natalie Portman) gets caught up in V's mission, causing her to lose everything in her life in pursuit of freedom, all while a detective (Stephen Rea) works towards stopping V on behalf of the government.
8. Avengers: Infinity War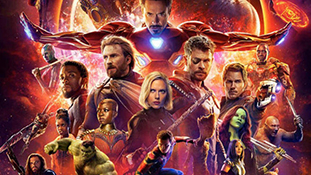 We'll be honest: Avengers: Infinity War won't go on any "best films you don't know about" list anytime soon. If you have any passing interest in the MCU as a series, you probably saw this film in theaters, or at home when it hit iTunes and other digital platforms a few months after its release. Whether or not you saw it, its release on Netflix makes it the perfect time to revisit before the upcoming releases of both Captain Marvel and the conclusion of the Thanos story, Avengers: Endgame. The film follows the entire Avengers team, from Iron Man, Hulk, Thor, Captain America, and even the Guardians of the Galaxy, as they clash in a head to head against Thanos and his Infinity Gauntlet. On a mission to collect all six Infinity Stones, Thanos begins to collect the stones in order to bring destruction, chaos, and his own twisted version of "order" to the universe.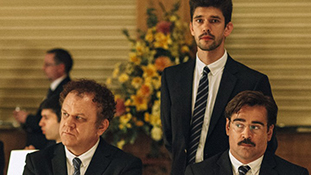 Yorgos Lanthimos mastered the balance of absurdist humor and dystopian fiction in his 2015 film The Lobster, starring Colin Farrell and Rachel Weisz, after managing to grab the attention of critics and moviegoers alike with his 2010 film Dogtooth. The Lobster is set in a dystopian universe where single people are given just 45 days to find a romantic partner before being turned into animals. When David's wife leaves him for another man, he attempts to form a relationship in his hotel to avoid being turned into a lobster, his animal of choice. At the hotel, he makes acquaintances who are also attempting to find love at the hotel, all while living in a society with byzantine rules. Anyone with a desert-dry sense of humor will enjoy this.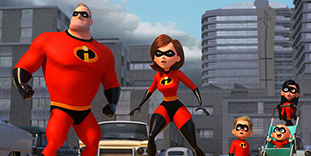 Fans of the first Incredibles film waited fourteen years for the sequel to premiere, and though some found disappointment in it, the general reaction to the film was pretty strong. The sequel picks up right where the first film ended, with the Parr family in the parking lot of their son's track meet, ready to battle the Underminer. After a fight leaves the city in ruins, the family finds themselves without a home and without many options—that is, until Helen gets a new job. While she moonlights as a hero in a brand-new city, Bob is left at home with Violet and Dash, taking care of the kids and out of the spotlight. When a new villain appears on the screen, promising to take control of the heroes to turn them into villains, the family has to work together with Frozone and a league of new heroes to stop Screenslaver and save the day.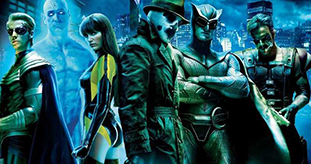 Based on the classic 1980s limited series of the same name by Alan Moore and Dave Gibbons, Watchmen was the long-awaited adaptation of a series often called unfilmable. Directed by Zack Snyder (Batman v. Superman: Dawn of Justice), the film is set in an alternate 1985 America where superheroes exist among everyday individuals. The film follows masked vigilante Rorschach, as he's pulled into a plot to kill and discredit all superheroes past and present after his former comrade The Comedian is killed. As he begins to reconnect with his retired superhero friends, Rorschach begins to uncover a vast conspiracy involving the past of all superheroes, leading to dire consequences for the world's future. A new adaptation is being made as an HBO original series this year, with Lost and The Leftovers showrunner Damon Lindelof writing and executive producing.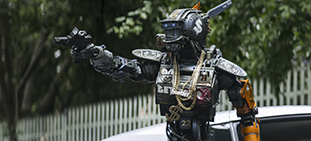 Directed by Neill Blomkamp, the director's third feature film returns the filmmaker to South Africa, his home country and the setting of his breakout film
District 9
.
Chappie
is set in the near future, where a mechanized police force patrols the streets of Johannesburg. When a police droid is stolen and given programming to become a completely different personality, he acquires the ability to feel and think for himself. While the robot, dubbed "Chappie (Sharlto Copley),"
puzzles out human behavior, the authorities begin to see him as a danger to mankind and order; they will stop at nothing to ensure that Chappie is the last of his kind.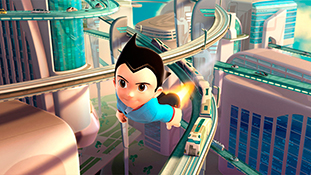 Loosely based on the manga series of the same name, Astro Boy follows Tobio Tenma, a gifted 13 year old boy who lives in Metro City, a floating island that survives above the polluted surface of the Earth. Dr. Tenma (Nicholas Cage), Tobio's father and a brilliant roboticist, has a distant relationship with Tobio thanks to his role as the leader of the Ministry of Science. When Tobio is destroyed in a scientific experiment gone awry, Dr. Tenma builds Astro Boy (Freddie Highmore), a robotic replicant of his child with superstrength, X-ray vision and the ability to fly. Astro Boy sets out to explore the world and find acceptance, learning what being human is all about in the process. Finding that his friends and family in Metro City are in danger, he uses his incredible powers to save all that he loves.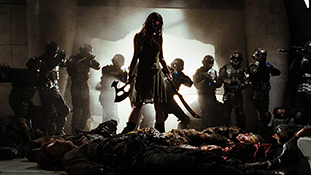 Before Joss Whedon tackled the first two Avengers films, he only had one other feature under his belt, a sequel to his short-lived, fan-favorite show Firefly. Serenity won't make much sense to those who haven't seen the original series, but anyone who watched the original show without finishing the adventures of Captain Mal Reynolds, Zoe Washburne, pilot Wash, Simon and River Tam, and the rest of the group will want to make sure they catch this while it's on Netflix. Picking up a few months after the final episode of Firefly, the film finds the crew being pursued by the Operative, an Alliance agent who wants to stop River from fulfilling her purpose as a psychic. Along the way, the group discovers grim crimes being covered up by the Alliance, leading to an all-out war.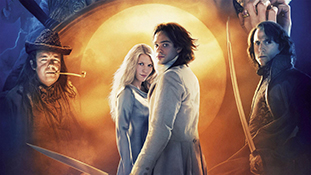 Before Matthew Vaughn won the hearts of comic book fans everywhere with his adaptations of Kickass, X-Men: First Class, and Kingsmen, he directed this 2007 fantasy adventure film Stardust. Based on Neil Gaiman's novel of the same name, Vaughn established a full ensemble cast for his film, including Sienna Miller, Claire Danes, Charlie Cox, Michelle Pfeiffer, Mark Strong, Ricky Gervais, and Robert De Niro. When a young man named Tristan ventures into a realm of fairies to retrieve a fallen star in order to win the heart of his beloved Victoria, he finds himself caught up in a quest for power. Tristan discovers a woman named Yvaine, whose powers the king's sons seek to secure the throne, all while an evil witch wants to use her power to enhance her youth and beauty.
Disclaimer: Some pages on this site may include an affiliate link. This does not effect our editorial in any way.