The 25 Best Crime Documentaries on Netflix [March 2021]
Although true crime entertainment has been around forever, it really hit its stride in the last decade thanks to Netflix. The world's biggest streaming platform has become a go-to destination for true crime documentaries, including one of their most popular docuseries, 2015's Making a Murderer.
TechJunkie's Cut the Cord Weekly
There's no better place to look for true crime documentaries than Netflix, which has quietly and quickly grown a large library of options and offerings, from films to miniseries, even inspiring a full parody of the genre, American Vandal. Crime documentaries can be chilling, gripping, and can make you question both your own humanity and your faith in the legal system. If you're looking for some new options to binge on, here are the 25 best crime documentaries on Netflix for March 2021.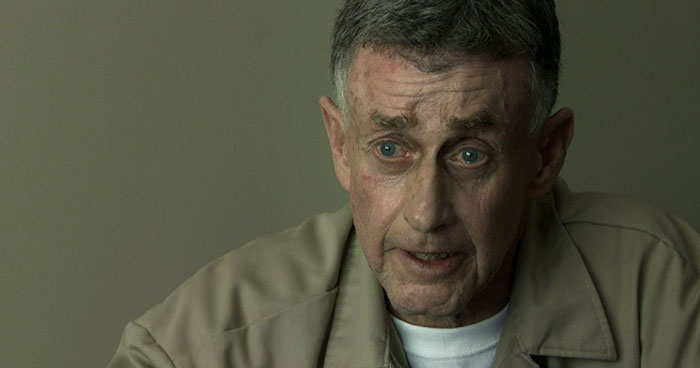 A 2004 French miniseries, The Staircase follows the trial of Michael Peterson, a man accused of murdering his wife, Kathleen Peterson. Directed by Jean-Xavier de Lestrade, the film follows the life and trial of Peterson closely, with camera crews given unique and up-close access to Peterson's extended family, the defense attorneys, and even the courtroom. The story begins in 2001 when Peterson called police to report his wife had fallen down a set of stairs and died, but when the police show up, they distrust Peterson's story and begin to suspect the novelist bludgeoned her to death. When a fireplace poker is discovered missing from the house, things only begin to seem more doubtful in Michael's case. Two sequels were made, presented as an additional three episodes on top of the original 2004 series when Netflix bought the rights in 2018, following Michael Peterson's life after the case.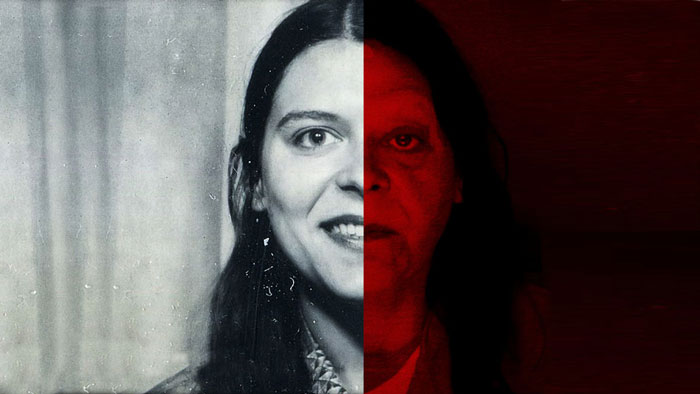 From executive-producers Mark and Jay Duplass (Cyrus, Jeff Who Lives at Home) comes this true-crime documentary created and directed by Barbara Schroeder. Evil Genius is a four-part miniseries that follows the murder of Brian Wells, a 2003 incident where Wells was murdered after becoming wrapped up in an incident involving a scavenger hunt, a bank robbery, and a homemade explosive device that was strapped to his chest. That story didn't just receive national news coverage at the time—it eventually led to the creation of two feature films, PVC-1 and 30 Minutes or Less, the latter of which starred Jesse Eisenberg and Aziz Ansari. The series, which premiered in May 2018 as a Netflix Original, was praised upon its release, specifically for its focus on just on the case. The entire four-part series runs about three hours long, making it the perfect Saturday night binge watch to satisfy your true crime cravings.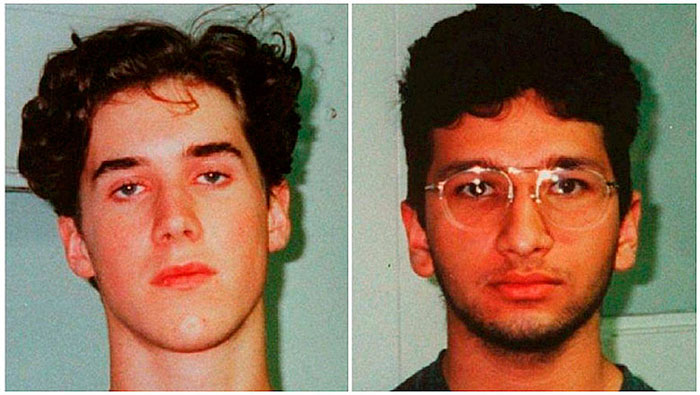 One of the more recent true crime series produced by Netflix, The Confession Tapes is unique from similar streaming series, in that The Confession Tapes refuses to follow a single story over the course of its first season. Instead, each episode of The Confession Tapes (with the exception of its two-part premiere episode) follows along with a new case. Six cases are told throughout the seven episodes currently streaming, with each case featuring a similar motif: they all contain possible false confessions leading to convictions of murder. This weakness in our judicial system leads creator Kelly Loudenberg to ask a simple question of the convicted person each episode focuses on: if they didn't commit the murder, why did they confess? Episodes investigate cases including a murdered family in 1994, the murder and follow-up arson surrounding Teresa Haught in 1997, and a series of murders that took place on Labor Day in 2000.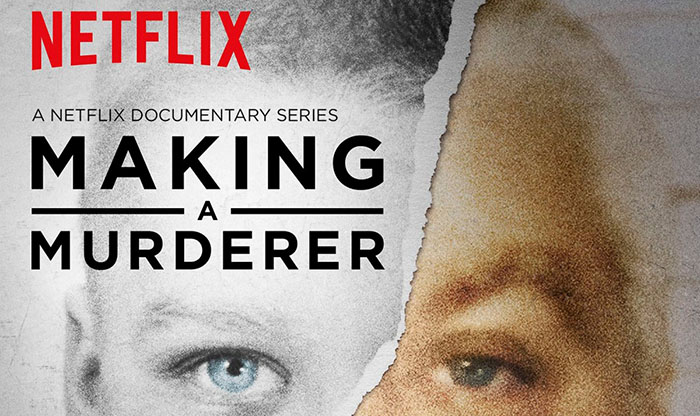 One of the biggest documentary series in recent history, Making a Murderer became a cultural phenomenon when it premiered at the tail end of 2015, offering viewers the story of Steven Avery, a man who served 18 years in prison for sexual assault and attempted murder before being exonerated by DNA evidence in 2003. Though the show briefly covers these events, the true tale picks up in 2005, when Avery is arrested for the murder of Teresa Halbach. The show explores the issues that led to Avery's original conviction, along with pointing out that the sheriff's department may have had it out for Avery when they arrested him in 2005. Brendan Dassey, Avery's nephew, is also followed through the series as he goes through the legal process following his arrest for the crime, a charge largely based on his admission under interrogation. Making a Murderer is chilling, especially in our current societal state, but it's a must-see. A second part premiered in 2018.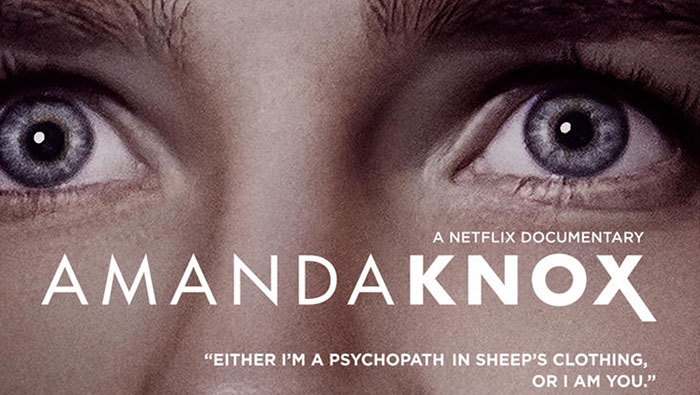 The story of Amanda Knox and the murder of Meredith Kercher is known around the world, and for good reason. The saga, which began when Knox was studying abroad in 2007 as a 20 year old student, took eight years of Knox's life and irreparably changed her reputation around the world. After being arrested and jailed in Italy for the murder of her roommate, Knox and her boyfriend faced trial against the Italian court system in 2009, convicted for murder and sentenced to twenty-six years in prison. The film follows Knox and her parents' fight against not just the Italian courts, but the Italian police who are convinced of her guilt from moment one based on assumptions about her behavior and nationality, and the tabloid journalism that adds fuel to the fire of public opinion. Amanda Knox is a haunting documentary on what happens when the entire system turns against you; it's a must-watch, but will leave you shaken.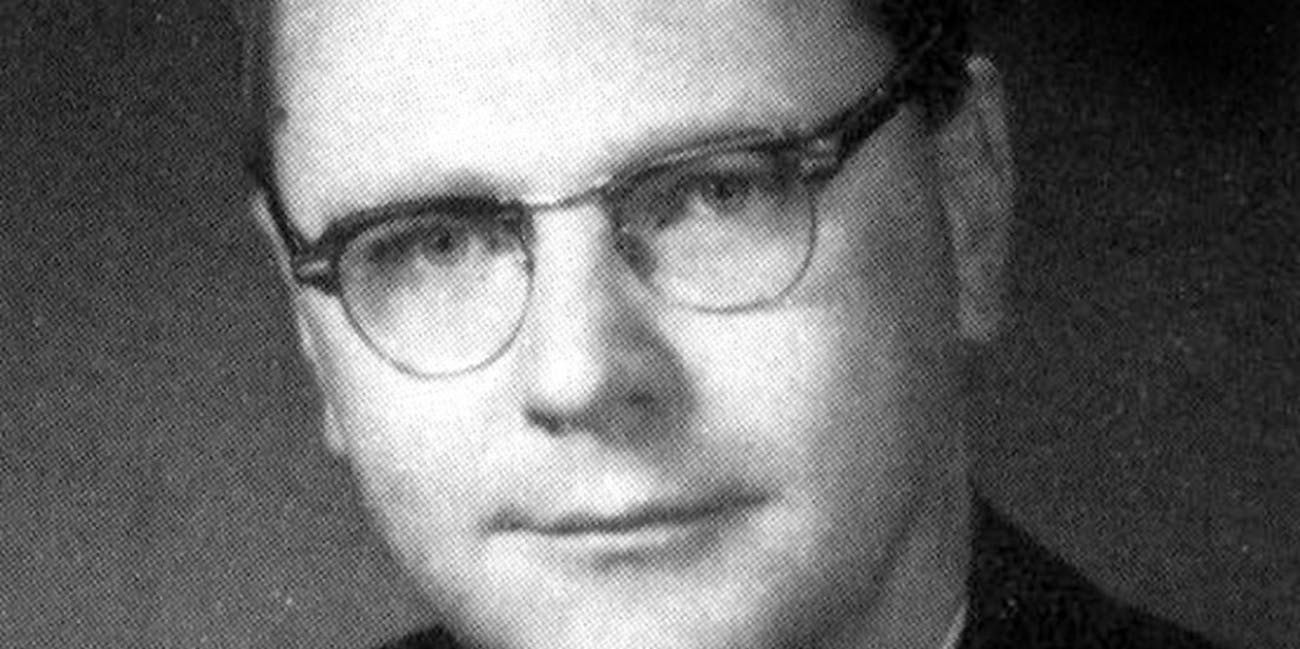 Following the popularity of Making a Murderer and Amanda Knox, Netflix unveiled another true crime series in 2017 that, while not quite reaching the fame and popularity of Making a Murderer, stirred up feelings and emotions in all sorts of true crime-fanatics. Directed by Ryan White, The Keepers follows the 1969 unsolved murder of Sister Cathy Cesnik, a nun who taught English and drama at the Archbishop Keough High School in Baltimore, Maryland. The film follows her former students, who remain steadfast in their belief that Sister Cathy's murder was the result of a cover-up to deal with Cesnik's belief that a priest at the school had participated in sexual abuse. The story unfolds over seven episodes, investigating the known facts surrounding the murder, the motives, and the possible leads.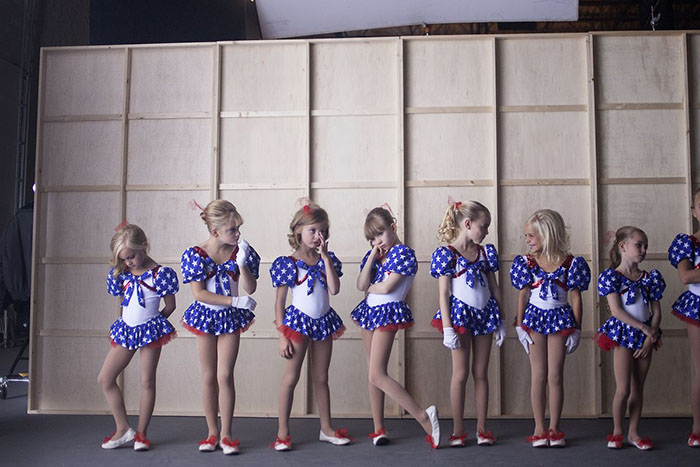 A Netflix original film released in 2017, Casting JonBenet is one of the more unique documentaries featured on this list. While the film does feature and tell the story behind the murder of JonBenet Ramsey, a child beauty queen who was found dead in the basement of her parents' home eight hours after she was reported missing on Christmas 1996, the film presents the story while featuring the casting of a fictional JonBenet Ramsey film, testing various Colorado-based actors to fill the roles of John and Patsy Ramsey, brother Burke Ramsey, John Mark Karr, a teacher who falsely confessed to the murder, several Boulder police officers and officials and JonBenet herself. Throughout the audition process, the actors reveal their own emotion about the case, offering speculation around who killed JonBenet.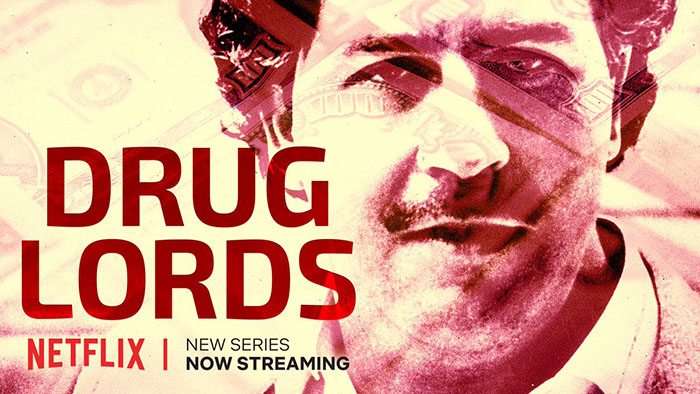 As a docuseries from Netflix, Drug Lords is excellent if you're at all interested in exploring the world of seedy criminal underworlds, especially those that involve drug lords, thus the name. The first season of the show covers four different so-called "drug lords" over four different 45-minute episodes, each with their own story, background, and fascinating rise to power. The first episode, appropriately for Netflix, covers the rise and fall of Pablo Escobar, the Colombian drug lord, as he wages a war against his own country (the story of Escobar is featured in the Netflix drama Narcos). The second episode features the Cali Cartel, following Gilberto and Miguel Rodriguez Orejuela, whose story was also featured on season three of Narcos. The third and fourth stories follow Frank Lucas and the Pettingill Clan, respectively. Two seasons are streaming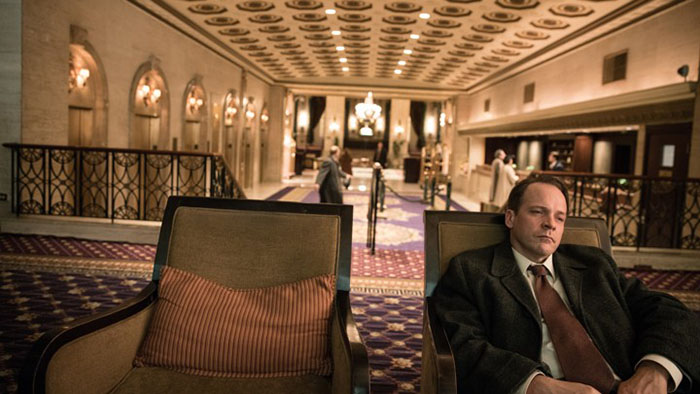 There's nothing like Wormwood on television right now, and that's what makes it so special. Part docudrama, part miniseries, this six-part epic is the third project on this list created by documentarian Errol Morris. In Wormwood, Morris sits down with Eric Olsen, the son of Frank Olsen, an employee at the CIA in the 1940s and 50s who died under mysterious circumstances in 1953. The miniseries switches back and forth between Eric attempting to learn the truth about what his father endured as part of a secret training experiment, and reenactments of Frank's life, where he's played by Peter Sarsgaard. Molly Parker, Tim Blake Nelson, and Christian Camargo also star in this series that will have you on the edge of your seat through all six chapters. Part retelling, part recreation, the series is inventive and enthralling all at once.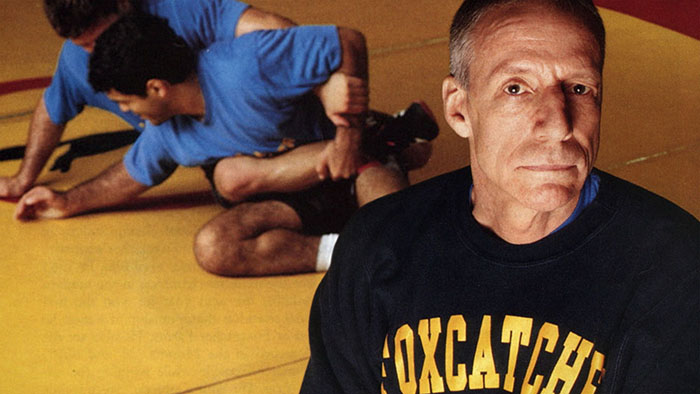 Released two years after the Hollywood-ization of the Foxcatcher tale, Team Foxcatcher is a more-straightforward retelling of the tale, walking through the life of Dave Schultz, the professional wrestler who was part of Team Foxcatcher, originally played by Mark Ruffalo in the film. The film takes a more direct look at the life and death of Schultz, using interviews, news footage, and home video reportings to look at how Schultz's coach, John du Pont, murdered him in the 1990s. Unfortunately, the creators of this doc were unable to get Mark Schultz (played by Channing Tatum in the film) to appear in the documentary, but the tale is still riveting and great for anyone who loved the 2014 film but wanted something more honest and thorough.
The Best VPN Options for Netflix [December 2020]
15

Time: The Kalief Browder Story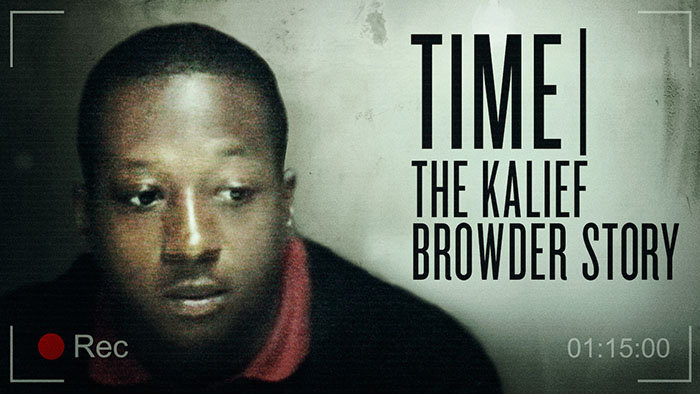 Produced by Jay Z, this six-episode docuseries tells the story of Kalief Browder, who was just 16 when he was accused of stealing a backpack. Locked away in Rikers Island with a bail set at $3000, Browder's family was unable to make bail, leaving him imprisoned for three years—including two in solitary confinement—without ever being convicted of a crime. Time is a difficult watch, like plenty of the content on this list, especially because the series, as one might expect, ends in tragedy. That said, the series (which originally aired on Spike) was well-received by viewers and critics alike, and if you can stomach the series' plot, it's well worth watching to get an idea about the problems with our criminal system in the United States.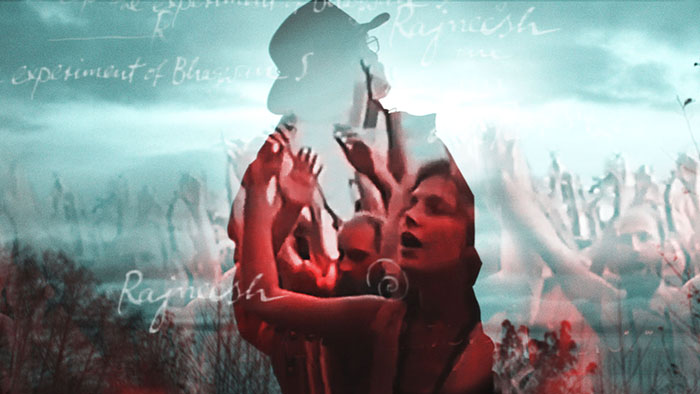 Wild Wild Country is a docuseries from Netflix that covers a controversial community of followers that was based in Oregon. The tale begins when controversial Indian guru Rajneesh moves into a large settlement of land in Oregon covering almost 65,000 acres. As the guru and his followers begin to try to build a community and town, tensions rise with the surrounding towns. As violence begins to break out between the two collections of Oregon residents, the government looks to step in to prevent more attacks. It's a must-watch documentary, produced by the Duplass brothers and directed by Mcclain and Chapman Way. And at only six episodes, it doesn't take long to watch at all.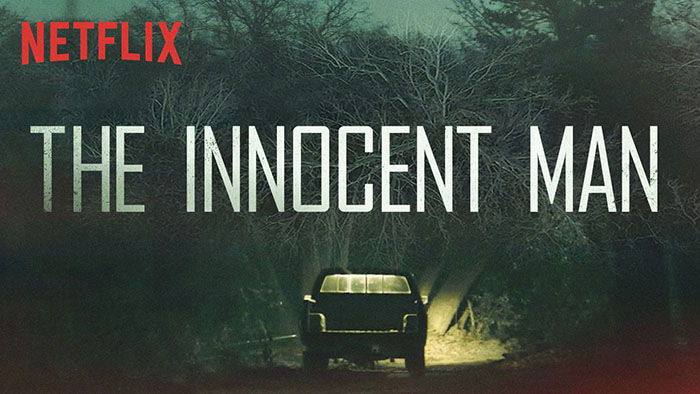 The Innocent Man is a documentary adaptation of the novel of the same name, the only non-fiction book ever written by prolific novelist John Grisham. Originally published in 2006, this six-part documentary series tells the story of Ronald Keith, a former minor league baseball player who was wrongly convicted in 1988 of the rape and murder of Debra Sue Carter in Ada, Oklahoma. Sentenced to death for the crimes he was accused of, he was exonerated by DNA evidence following assistance of the Innocence Project, and was released in 1999. This documentary series tells the story told in the book, using archive footage and rare interviews.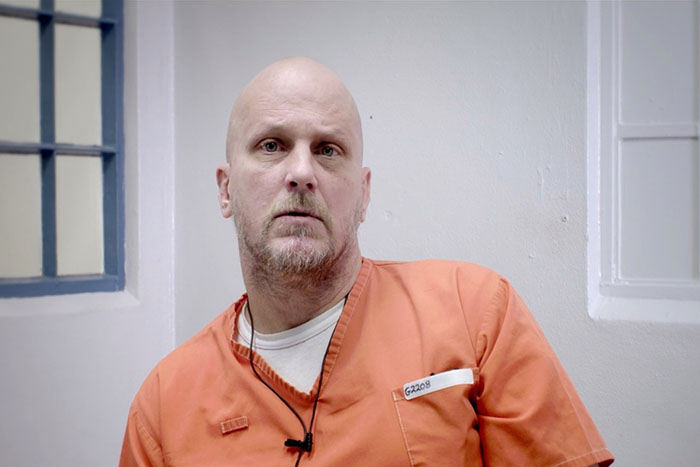 I Am a Killer is one of Netflix's additions to the true-crime canon, and it's a tough watch. Each episode delves into the story of one of the thousands of individuals waiting on death row, featuring interviews with ten people convicted of murder. The interviews give a first-hand account of the crime from the person who committed the crime; unlike other true-crime series, where the question of guilt often remains a lingering question, these convicted people have typically admitted their guilt. From a man murdering his new cellmate in order to escape to improved prison conditions on death row, to a man who is convicted of killing his ex-girlfriend and her new lover before she dies over a hospital error, the tales on I Am a Killer are a tough-watch, but anyone interested in more true-crime originals from Netflix will want to check this out. Two seasons are now streaming.
11

Fyre: The Greatest Party That Never Happened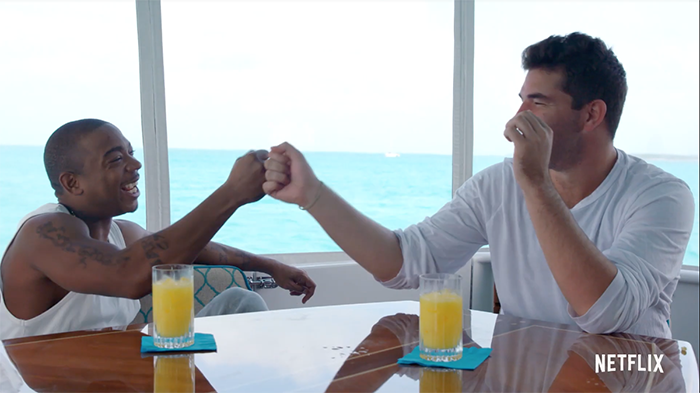 Most true crime documentaries revolve around murder or other similarly-grim crimes. In the truest sense of that definition of the genre, Fyre: The Greatest Party That Never Happened is not a true crime documentary. There's no murder to solve, no kidnapping involved in the film. Yet from a certain sense, Fyre tells the story of a white collar crime often not shown in true crime documentaries. Following a scam-filled music festival that preyed on rich millennials on Instagram, the film follows the building of the Fyre Festival, from its induction to the nightmare of its downfall. It's gained a ton of popularity on social media, and as a Netflix Original, you can catch it anytime streaming on Netflix.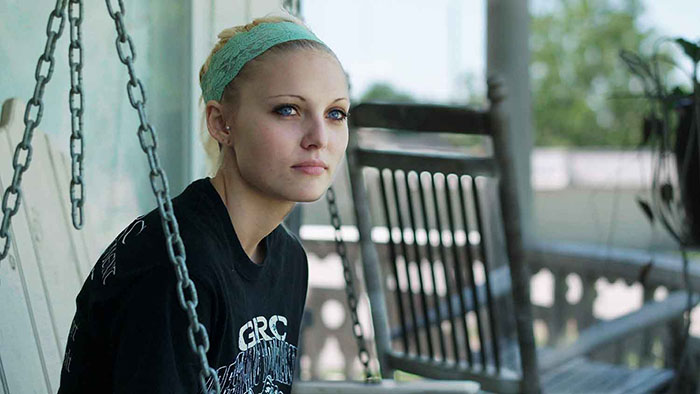 It's a story you've likely seen dramatized before, but told through the light of a Netflix original documentary, becomes far more bone chilling. Taking place in two separate cities in California and Missouri, the film follows Audrie Pott and Daisy Coleman, two teenage girls who were sexually assaulted by people they considered friends after becoming intoxicated at a party. The film follows the aftermath, as both girls endure online harassment in the age of social media, along with bullying from nearly everyone in their towns. The harassment becomes too much for both girls to handle; when they both try to attempt suicide, one of them tragically dies. The film explores sexual assault and the use of social media in bullying and cyberbullying, and what can be done to combat this issues moving forward. It's a tough watch, but essential in the age of #MeToo.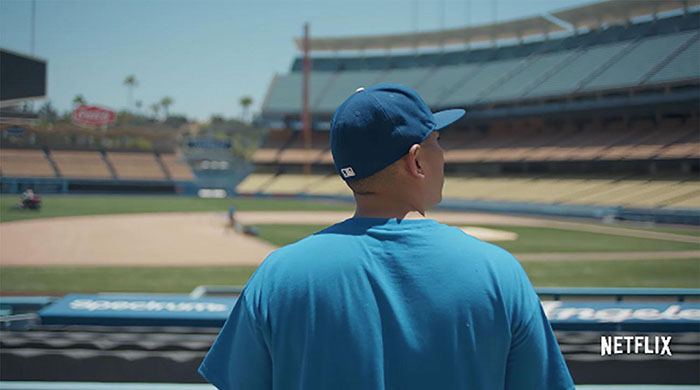 In this Netflix Original documentary, the film takes the viewer back to 2003, when LA Dodgers fan Juan Catalan was arrested for the murder of Martha Puebla, a woman who was fatally shot outside her home in Sun Valley, CA. Catalan's brother Mario was a co-defendant in a gang murder case, and Puebla had given a testimony for the prosecution, thus putting a mark on her head. Juan Catalan was arrested and awaited his trial, but held steady that he was at a Dodgers game at the time of the shooting. The short documentary follows Catalan as he attempts to plead his innocence in the murder case, but things grow complicated when he refuses to take a lie detector test. Now facing time in prison away from his daughter for a crime he claims he didn't commit, Catalan must find the only way to prove his innocence: television.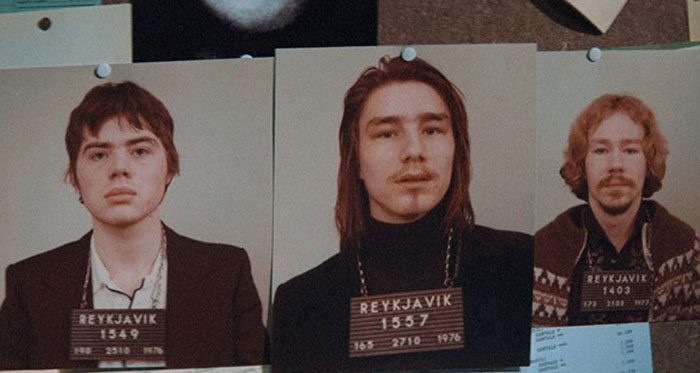 In 1974, two unrelated men disappeared ten months apart from each other in Iceland. One, an 18-year-old man named Guðmundur Einarsson, first disappeared in January, last seen by a motorist. The second, Geirfinnur Einarsson, disappeared in November of the same year after receiving a phone call and driving to a cafe, where he parked his car and wasn't seen again. Their bodies were never found, but with the police force in Iceland under intense public pressure to solve the case, a group of six young men confessed to the crimes of murder. Despite having no memory of the crimes, the men were arrested, kept in isolation, tortured, denied food and water, and kept from their lawyers. Out of Thin Air follows what happens when the police are desperate enough to find the culprits for crimes that they use techniques to make those crimes come true. It's shocking, terrifying, and will leave you breathless.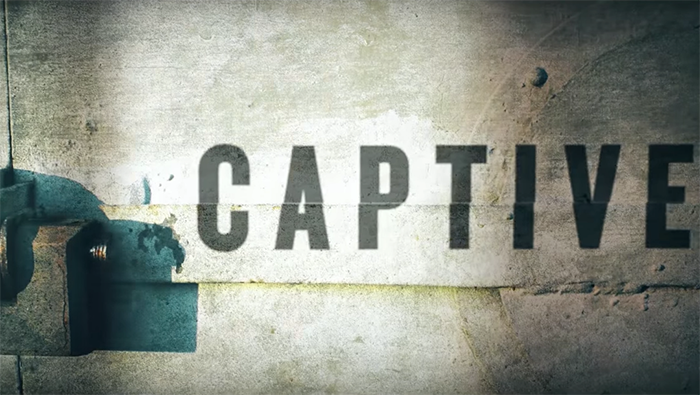 A Netflix original series, Captive follows eight unique hostage situations from around the world, detailing what led up to the cases, how police handled arriving on the scene, and negotiations with the criminals at hand. Each episode is about an hour long, exploring some of the most high-profile cases around the world, including the Lucasville Prison Riot in 1993, the Somalian hostage situation at the start of the second phase of the civil war in 2008, the Dos Palmas kidnappings in 2001, the siege of the Church of the Nativity in Bethlehem in 2002, and the 2014 Al Qaeda hostage situation in Yemen. The series is executive produced by Doug Liman, best known for his direction on Edge of Tomorrow, American Made, and The Bourne Identity.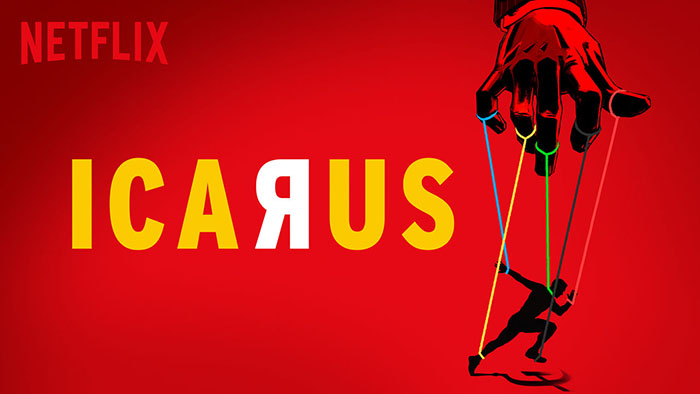 The first Netflix Original film to win an Oscar, Icarus is directed by filmmaker Bryan Fogel, following the director as he explores the option to compete in a cycling race while doping. While researching illegal doping, he becomes friends with the Russian doctor that is helping him take performance-enhancing drugs that will prevent him from being caught using them. The doctor, Dr. Rodchenkov, eventually grows to trust Fogel enough to let it slip that Russia is planning on using a state-sponsored Olympic doping program that will allow their athletes to compete at higher levels than other nations. When word slips out to the public about the program, Fogel realizes his friend is in danger, leading to Rodchenkov giving a testimony in the United States once he is flown outside of Russia. The film is thrilling and eye-opening at the world of doping, and is great for fans of documentaries and political thrillers alike.
30 Best Sci-Fi & Fantasy Shows Streaming on Netflix [Spring 2021]
5

The Life and Death of Marsha P. Johnson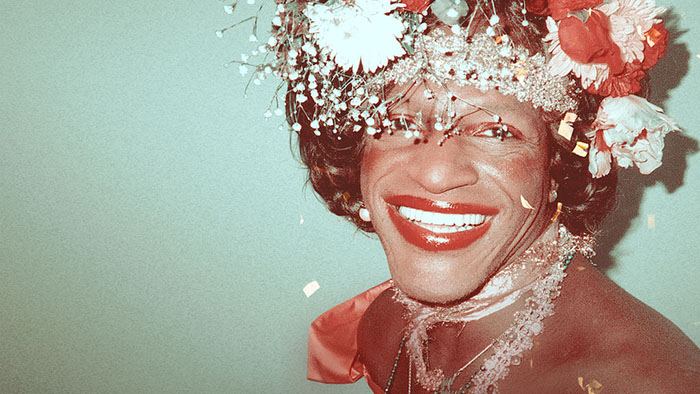 Marsha P. Johnson earned her place in the activism hall of rights. As an outspoken gay rights activist, Johnson—a self-identified drag queen well before transgender individuals were recognized for their identities, Johnson was a prominent figure in the Stonewall uprising in 1969, and never stopped fighting for the rights of LGBTQ people everywhere. The film, a Netflix original documentary, follows activist Victoria Cruz as she dives into the details and history surrounding the mysterious death of Johnson in 1992, when Johnson was found in the Hudson River after the 1992 Pride Parade. Initially closed as a suicide, the case was reopened by the NYPD in 2012 as a possible homicide following efforts by fellow activist Mariah Lopez. Though the film dedicates a good portion of its running time to identifying how important Johnson is to the movement, the film does a great job at highlighting the efforts of activism in the 1970s through today.
4

Conversations with a Killer: The Ted Bundy Tapes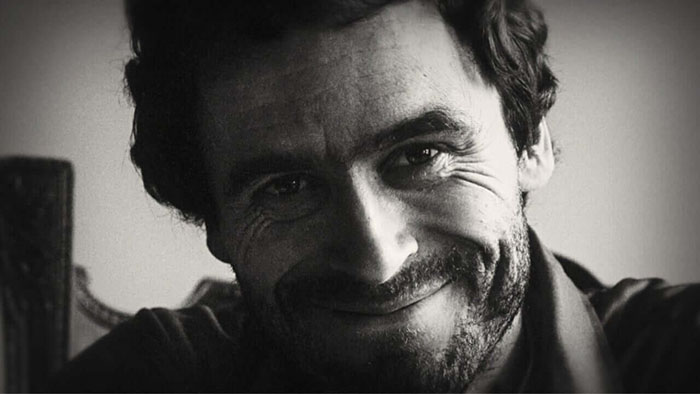 With both this documentary and the feature film that premiered in 2019, Ted Bundy has seen a strange bump in popularity over the last two years. While the dramatized film attracted a ton of attention after casting Zac Efron in the Bundy role, this documentary series premiering on Netflix around the same time certainly helped to bring some attention. The series follows Ted Bundy, one of America's most notorious serial killers who murdered more than 30 women before being caught in 1978. Directed by Oscar-nominated filmmaker Joe Berlinger, this series uses archival footage and audio recordings of Bundy made while he was on death row in order to provide audiences with the killer's own motives for his decisions.
3

Abducted in Plain Sight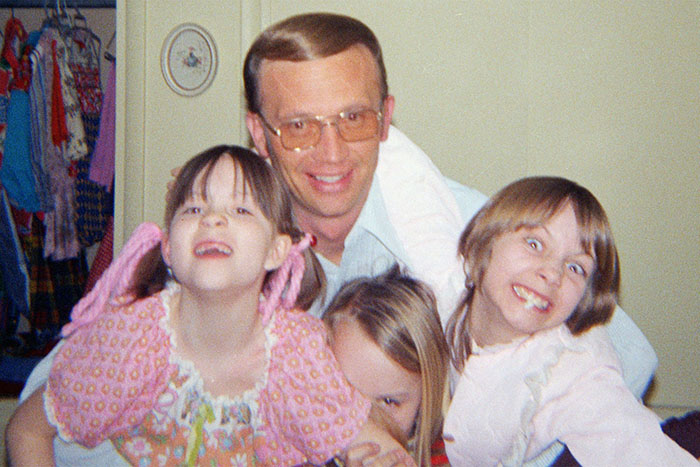 Though originally released in 2017 to little attention or fanfare, Abducted in Plain Sight gained notoriety in early 2019 when it was added to Netflix, exploding in popularity in just a few weeks. The film tells the story of the Broberg family, who experienced a tragedy when 12-year-old Jan was abducted in 1974 after the family was manipulated by a pedophile, Robert "B" Berchtold, who befriended the family. When Jan went missing, the family failed to alert the police for days, assuming that Robert was still a family friend. Making matters worse, when Jan was returned five weeks later, she lied to her parents, explaining nothing happened while she was missing. The film is a tough watch, but if you can stomach it, it's a gripping documentary that will leave you haunted.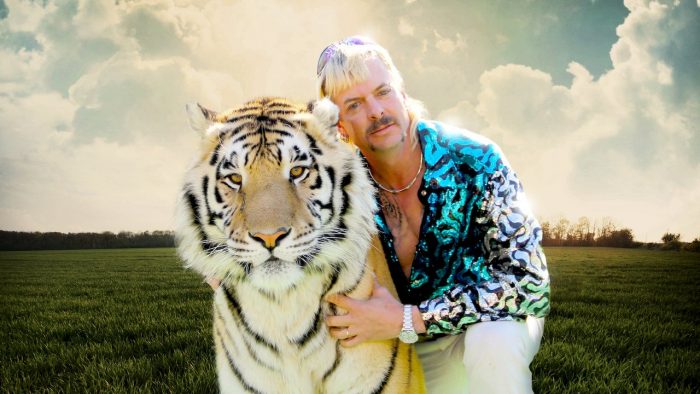 Netflix's breakout hit of 2020 is Tiger King, a fantastic true crime saga that tells the story of the rising success and major downfall of Joe Exotic. The show focuses on a society of big cat conservationists and collectors throughout America, from former cocaine drug lords to swingers who sneak cubs into parties at hotels to attract women. The major conflict of the show, of course, focuses on Joe Exotic and Carole Baskin. When Baskin alleges Exotic's breeding programs and private zoo are abusive towards his big cats, Exotic begins to promote theories that Baskin made her second husband disappear. When the fued continues to escalate, the lives of these two breeders will never be the same. The series truly has taken the world by storm this year, and if you haven't caught up with the show yet, it's a must-watch.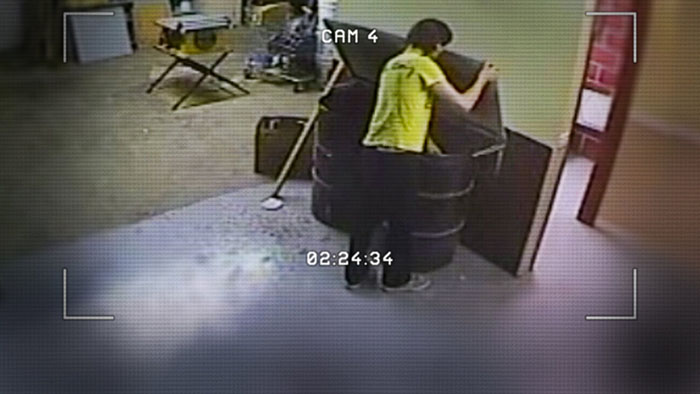 This series—and even the description— is seriously upsetting, so keep that in mind before you dive in. In Don't F**k With Cats, this limited series follows a group of internet sleuths who launched a manhunt for Luka Magnotta, after he gained international notoriety in 2010 for sharing a graphic video online of himself killing two kittens. The series starts with Deanna Thompson, a data analyst for a casino in Las Vegas, and John Green, from Los Angeles. In 2010, a viral video called 1 boy 2 kittens was posted on Facebook. The video shows a man playing with two kittens before he puts them in a very tight vacuum seal bag and vacuums out the air, suffocating the kittens. Thompson and Green subsequently started a Facebook group to build evidence and find the perpetrator. The group worked together to examine the details of the video, including the objects in the room, to help solve the mystery.
Disclaimer: Some pages on this site may include an affiliate link. This does not effect our editorial in any way.