The 25 Best Crime Dramas Streaming Now on Netflix [Spring 2021]
When it comes to watching television, there's plenty of content to pick from. Comedies, soap operas, teen drama—there's no shortage of what you can find on Hulu, Amazon, Netflix, and traditional cable television. One of our favorite genres, for better or worse, is the crime drama. It's no secret that TV loves a good crime drama, and Netflix has a lot of good ones on offer.
TechJunkie's Cut the Cord Weekly
Of course, the genre's popularity begs the question: why do we love them? Are we obsessed with death? Is it a rubbernecking effect, like passing an accident site on the highway? We know we shouldn't watch, but we can't look away. Or maybe it's the armchair detective in us, the one who wants to be the first to guess whodunit. Whatever your reason for watching, sit back and enjoy these offerings from Netflix. These are the best crime dramas on Netflix for spring 2021.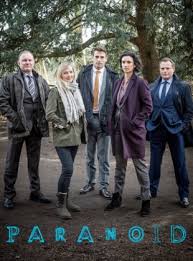 Paranoid is a television mini-series created by Bill Gallagher for ITV and Netflix. After a doctor is killed in a playground, someone called the "Ghost Detective" is gathering boxes of clues and secretly interviewing witnesses. The investigation leads to a pharmaceutical company in Dusseldorf, and the detectives seek help from their German colleagues. Indira Varma plays D.S. Nina Suresh, Robert Glenister is DC Bobby Day, and Dino Fetscher is DC Alec Wayfield.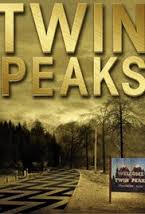 Chances are high that you're familiar with Twin Peaks, the infamous ABC drama that ran from 1990 to 1991 and had the entire country asking "Who Killed Laura Palmer?" The show was created and written by Mark Frost and David Lynch, director of films like Blue Velvet and The Elephant Man. The show, like many of his productions, uses surrealism and dream motifs to establish a haunting, mystic mood and atmosphere, which has led millions of fans of the series to become obsessed with the short-lived show. Despite only airing for thirty episodes in its original run, the show proved popular enough for a prequel film entitled Twin Peaks: Fire Walk With Me to be produced, and a limited series Twin Peaks: The Return to air in 2017 on Showtime (to critical acclaim; some have called the 18-episode sequel the best film of 2017). You'll only find the original series on Netflix, but if you're just getting into the Kyle MacLachlan-led series, you'll have to start here anyway.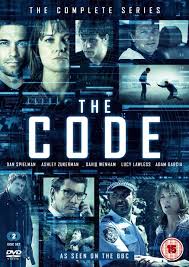 The Code was created by Shelley Birse and stars Dan Spielman and Ashley Zukerman as two Canberra-based brothers entangled in a cover-up that involves a remote outback community and key members of the Australian Government. Ned is the older brother, who is conflicted about caring for his autistic younger brother, Jesse. Jesse has been in trouble with the law and is no longer allowed to use the internet unsupervised. When the brothers are sent a video of a murder, they investigate despite the fact that it places them both in serious danger, and there are many people involved who don't ever want the truth to come out.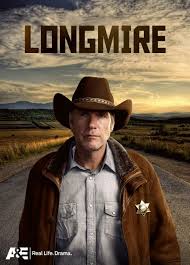 Walt Longmire (Robert Taylor) is the dedicated and unflappable sheriff of Absaroka County, Wyoming. Widowed only a year, he is a man in psychic repair who buries his pain behind a brave face, unassuming grin, and dry wit. Longmire is a hybrid cowboy western and police procedural. Series creators John Coveny and Hunt Baldwin based the series on the books written by Craig Johnson.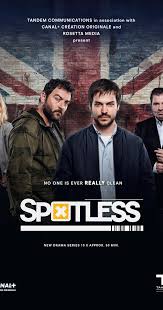 Jean Bastiere (Marc-Andre Grondin) and his family live in London, where Jean runs a crime scene cleaning business. When his brother Martin (Denis Menochet) resurfaces after many years, he brings with him not only a dead body hidden in his van, but the memories and trauma that Jean hoped would stay buried forever. According to Heidi Patalano of TheWrap, "The show has the potential to become an export as beloved as shows like Wallander and The Fall—too smart for the mainstream and pleasing for those of us who consider ourselves above watching Bones." This Franco-British television series was co-created by Ed MccArdie and Corinne Marrinan, and premiered in France in 2015. It was renewed for a second season by Esquire.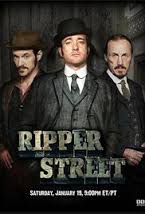 Ripper Street takes place in the poor Whitechapel section of London, 1889, just six months after the unsolved Jack the Ripper murders. When more mutilated victims turn up, it's up to DI Edmund Reid (Matthew Macfadyen) and his partner, DS Bennet Drake (Jerome Flynn), to discover whether the Ripper is at it again. Reid and his wife Emily (Amanda Hale) have suffered their own tragedy surrounding the death of their only daughter, Mathilda. There is some mystery surrounding the girl that only slowly emerges through the season, but causes a rift between Reid and Emily. Filmed in Dublin, the show has recreated the period in London very convincingly.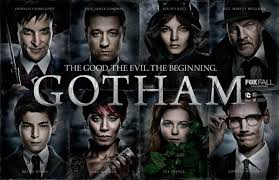 Gotham was created by Bruno Heller as a prelude to the Batman stories. It tells the story of Commissioner James Gordon (Ben McKenzie) as he begins his career in Gotham and meets the young, newly orphaned Bruce Wayne (David Mazouz). Gordon has his work cut out for him as the hard-working straight arrow in a corrupt (at worst) and lazy (at best) police department. Donal Logue plays Harvey Bullock, Gordon's partner, who is willing to try it Gordon's way as long as he doesn't have to work too hard. Robin Lord Taylor is fabulous as Oswald "Penguin" Cobblepot, as is Jada Pinkett Smith as Fish Mooney. Sam Perwee plays Alfred, Bruce Wayne's fatherly butler.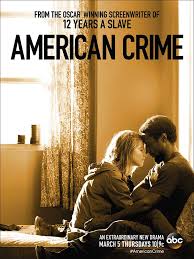 Unlike other crime-based shows on network television, American Crime has much more in common with its anthology brethren on cable. The series focuses on a new crime each season, spinning out and displaying the effects on everyone involved. John Ridley, the series' creator, previously penned the screenplay for 12 Years a Slave, and has received acclaim for his work on the show. Much like similar anthology series like American Horror Story, multiple actors appear throughout different seasons as different characters. The show both won and was nominated for several Emmys over the course of its three seasons on air, and all three seasons of the show are available to watch on Netflix.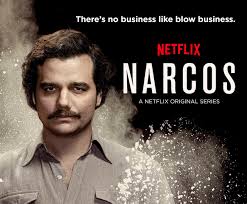 This Netflix original series traces the rise and fall of real-life drug kingpin Pablo Escobar (Wagner Moura), and the U.S. and Colombian authorities who worked to bring him down. The series has a documentary sensibility, and is very true-to-life when the showrunners must have been tempted to sensationalize things. The show doesn't have many sympathetic characters, but the tense writing and strong performances will keep you invested. The show has made a lot of changes since its premiere, and throughout its three seasons, some shocking cliffhangers have changed the entire course of the show. Three seasons are currently streaming.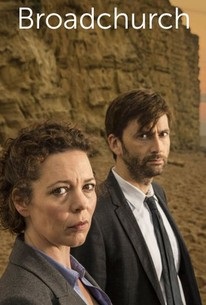 It's actually fairly surprising that Broadchurch isn't billed as a Netflix Original, as it has all the telltale signs of something distributed by the streaming service. It's British, for one, and was critically-acclaimed when first released in 2013. Instead, the show aired on BBC America in the United States, and later added seasons to Netflix. The show follows detectives Alec Hardy and Ellie Miller as they investigate the death of a young boy in the fictional small-town of Dorset. Broadchurch has been praised for displaying the impact that grief, media attention, and suspicion can have on a small town. The show ran for three series of eight episodes from 2013 to 2017, and all three are streaming on the service. Fun fact for Doctor Who fans: Alec Hardy is played by David Tennant, the tenth Doctor, and the show was created by Chris Chibnall, the current showrunner for the thirteenth Doctor. Meanwhile, anyone who fell in love with Olivia Colman with her Oscar-winning role in The Favourite will love her in this show.
The Best VPN Options for Netflix [December 2020]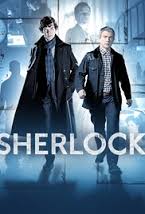 Sherlock has its fair share of detractors, and we would never lie and say the show is without flaw. The first two seasons were, mostly, critically-acclaimed for their modernization of Sherlock Holmes and his assistant, Dr. John Watson, portrayed here by Benedict Cumberbatch (The Imitation Game, Doctor Strange) and Martin Freeman (The Office, The Hobbit, Black Panther), respectively. Created by Steven Moffat (Doctor Who) and Mark Gatiss (also a writer on Doctor Who), the show is controversial among some fans for its spinning-plot antics that appear later in the show. Season three and four are a bit messy (especially the fourth season), which has resulted in even the first two seasons aging faster than anticipated. Still, the art design is fantastic, the cinematography is gorgeous, and the performances from both Cumberbatch and Freeman are great, as usual.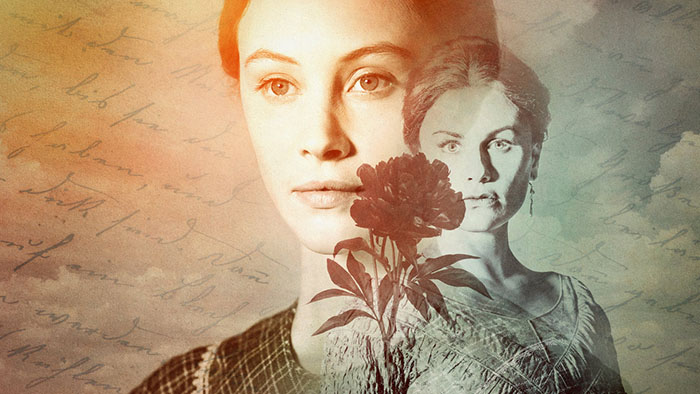 Alias Grace is yet another import sold as a Netflix original, though this time from our neighbors up north. At only six episodes and standing as a miniseries, Alias Grace is the type of content that might only take you a day or two to watch (it's exactly six hours long, or 360 minutes). Based on the novel by Margaret Atwood (The Handmaid's Tale, a series that garnered a lot of attention, both publicly and critically, for Hulu), Alias Grace follows Dr. Simon Jordan as he is asked to evaluate suspected murderer Grace Marks, who has been imprisoned for fifteen years for the crime. Though Grace has no memory of the crime, she tells Jordan the events of her life that led her from Ireland to Canada and how she ended up in prison. Unlike Handmaid's Tale, which is a dystopian novel set in the future, Alias Grace is historical fiction based on real events, fictionalizing the 1843 murders of Thomas Kinnear and Nancy Montgomery. The series was acclaimed upon release, both for its production values and social commentary and for Sarah Gadon's performance as Grace.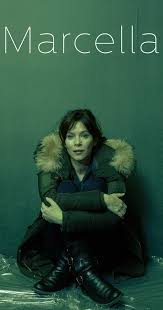 Hans Rosenfeldt and Nicola Larder created this contemporary British police procedural for Netflix. Marcella (Anna Friel) is a Detective Sergeant who took a ten-year hiatus from her work to raise a family, leaving behind an unsolved serial killer case. When bodies start turning up killed in the same way, she returns to work. She mainly does a great job, except when she has blackouts–neither the audience nor the protagonist is sure that Marcella isn't guilty of the murders she's investigating. As the season unfolds, we learn more about Marcella's personal history. The show is effective in keeping the audience guessing and not spelling out every occurrence, but trusting the audience to think for themselves. It's emotionally accessible, well-plotted, and very high-quality viewing.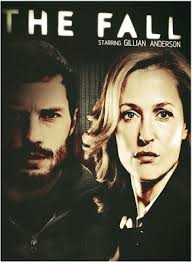 This show was created by Allan Cubitt and stars Gillian Anderson (X-Files) as Stella Gibson, a competent, but very human police detective called in to help the Belfast police track a serial killer who's been murdering young women. Jamie Dornan (50 Shades of Gray) plays Paul Spector, the serial killer who doubles as a grief counselor and hides behind the facade of a normal family he actually seems to love. You won't believe how much compassion a ruthless killer can get by loving his little girl and doing a few husband-y things, while planning the unspeakable acts he commits without his family ever having a clue. The cat-and-mouse games with Stella are fascinating, and you'll find yourself wondering if, even as she closes in, she's falling for Paul's stunning good looks and charm. The series is compelling, terrifying at times, and well worth binging on. Colin Morgan (Merlin) is memorable as D.S. Tom Anderson, a stand-in love interest for Stella who seems to see a similarity between himself and the killer she tracks.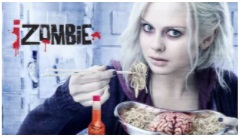 Liv, medical student-turned-zombie (Rose McIver), gets a job in a morgue, where the dead bodies are aplenty. As she tries to retain her humanity, finds she has an uncanny new gift for solving crimes. Many of the bodies at the morgue are murder victims, and Liv gets clues to what happened as she eats their brains. She puts the insight to good use and helps the police department solve crimes. iZombie makes for relatively lighthearted, refreshing zombie fun. All five seasons are streaming.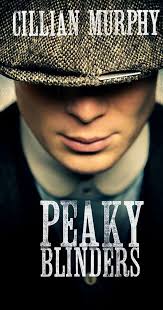 Peaky Blinders tells the story of Tommy Shelby (Cillian Murphy, of Batman Begins and Inception), the brilliant leader behind the Peaky Blinders, an Irish-Gypsy gang in 1920s England. World War One casts a fascinating shadow over this show, as everyone was damaged in some way by the war, and the criminal underworld is still returning to "normal" after the men have come home. Shelby climbs the ranks of Birmingham's underworld, making big plays while evading a police inspector (Sam Neill, Jurassic Park and Hunt for the Wilderpeople) dispatched by Winston Churchill himself to clean up the town. Tom Hardy (Inception, Dunkirk) joined the cast in season two, and Adrien Brody (The Pianist, The Grand Budapest Hotel) joined the fourth season. The first five series are currently streaming.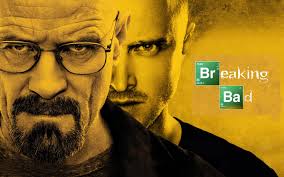 Often considered one of the best television shows ever made, Breaking Bad follows a supposedly mild-mannered chemistry teacher who is diagnosed with terminal cancer and decides to make some quick money by putting his chemistry knowledge to good use: cooking meth. The show features incredible performances from the lead actors, amazing cinematography and direction, and some tough questions about human nature. Bryan Cranston, then fresh off his comic turn on both Seinfeld and Malcolm in the Middle, stars as Walter White in a star-making performance, with Aaron Paul as his assistant Jesse Pinkman and Anna Gunn as his wife, Skyler. The entire series is currently streaming, along with an original film sequel titled El Camino.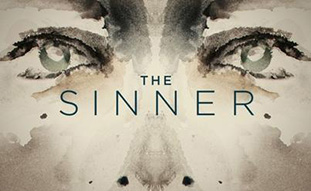 The Sinner was USA's breakout hit in the summer of 2017, and it's obvious to see why. The show is gorgeous to look at, with excellent cinematography and shot composition, the acting is phenomenal, and considering the show is an anthology series, each season both past and current will always tell a complete story from beginning to end. In The Sinner's first season, a woman admits to fatally stabbing a man at the beach, but she has no memory of why she may have performed such a crime. With a cast including Jessica Biel, Bill Pullman (who returns in both seasons two and three), and Christopher Abbott, The Sinner is perfect for anyone who enjoys anthology series and crime dramas. Two seasons are streaming.
In this spin-off/prequel to Breaking Bad, we see the early-2000s origin story to Saul Goodman, the skeezy lawyer Walter White used in the original show, played by Bob Odenkirk. Though a follow-up series to Breaking Bad about Odenkirk's comic-relief character seemed like an odd decision when the show was first announced, three seasons in, some critics have argued the show surpasses its predecessor. We wouldn't go that far: the two shows, despite sharing a creative team and the same DNA behind the camera, are incredibly different. While the first show chronicled the downfall of family man Walter White, this show is far more comical, with a focus on Goodman's—here still known as Jimmy McGill—law practice, and his relationship with his brother. Mike Ehrmantraut, played by Jonathan Banks, also returns from the original show. While the tone of Better Call Saul varies wildly from its Bad origins, Saul is a must-watch for fans of the first show. The first four seasons of Better Call Saul are currently streaming.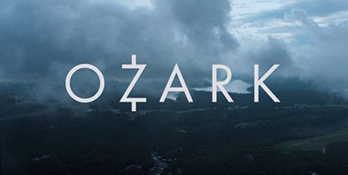 And now the story of a wealthy family who lost everything, and the one man who had no choice but to keep them all together. No, it's not Arrested Development—it's Ozark, a new crime drama from Netflix starring Jason Bateman. He plays Marty, a self-employed financial adviser who lives with his family in Chicago. While there, he and his partner begin laundering money for a Mexican drug cartel. Marty is forced to relocate his family to the Missouri Ozarks after one of his money laundering schemes goes south. The show isn't perfect, and has drawn its fair share of comparisons to Breaking Bad (especially with Bateman, a comedic actor, taking on a dark dramatic role, as Bryan Cranston did before him), but with some excellent performances and incredible cinematography, any fans of Bateman, Breaking Bad, or crime thrillers won't want to pass up this excellent Netflix original. Three seasons are streaming.
30 Best Sci-Fi & Fantasy Shows Streaming on Netflix [Spring 2021]
One of CBS's longest-running procedural dramas, Criminal Minds has aired for 14 full seasons on CBS, telling the story of the FBI's Behavioral Analysis Unit (BAU) based out of Quantico, Virginia. Unlike most crime shows, Criminal Minds focuses almost exclusively on the criminal rather than the crime, telling the story behind what they're doing and focusing on psychoanalyzing the criminal at hand. The series has a long history of rotating actors and characters, making it difficult to pin down the exact lead of the series. Actors featured in the show have included Mandy Patinkin, Thomas Gibson, A.J. Cook, Paget Brewster, Joe Mantegna, Jeanne Tripplehorn, Aisha Tyler, and many more. With more than 300 episodes under its belt, the show has plenty for new and old viewers alike, with the first twelve seasons currently streaming on Netflix. The fifteenth and final season just wrapped up on CBS.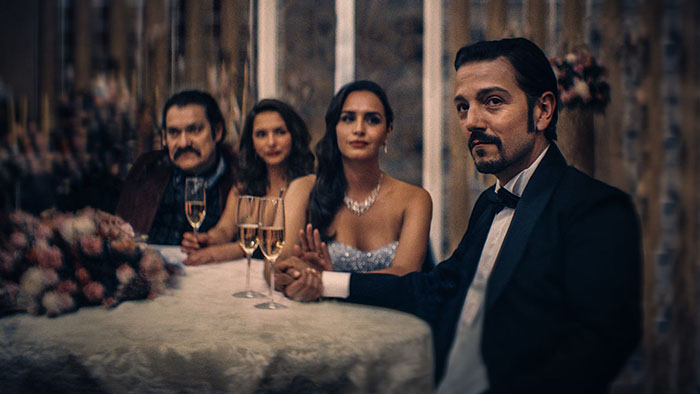 For three seasons, Narcos was one of the best Netflix originals, a slow burn that followed the life and rise of Pablo Escobar, the infamous drug lord who helped produce and distribute cocaine in the 1980s. Though that show was renewed for a fourth season, it hit a natural ending after its third, and the producers behind the show mad the executive decision to pivot into a brand-new spin-off in Narcos: Mexico. This spin-off tells the story of the origins of the modern war on drugs by returning to exploring the world of trafficking in Mexico. When DEA agent Kiki Camarena moves from California to Guadalajara, he's forced to go undercover in order to investigate Felix Gallardo, all while trying to protect his wife and children at home. Two seasons are streaming.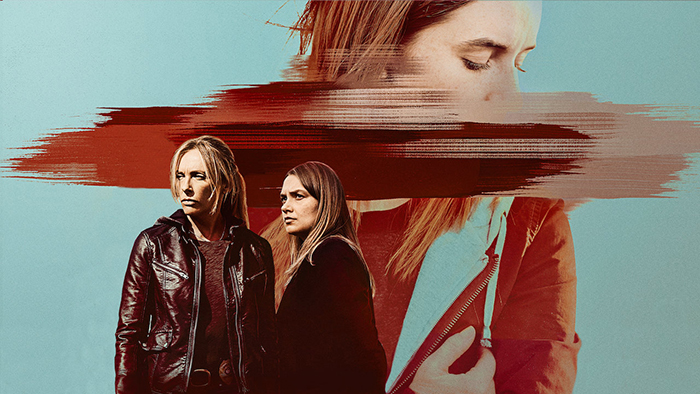 Unbelievable was one of 2019's most acclaimed shows, regardless of platform, but you'd be forgiven for not having watched it yet. The Emmy-nominated miniseries tells the story of "Marie," a victim of sexual assault who isn't just turned away by police—she's charged with lying to police about her case. The series is based on a true story, dramatizing Washington and Colorado serial rape cases that occurred between 2008 and 2011. Kaitlyn Dever (Booksmart, Short Term 12) stars as Marie, while Toni Collette and Merritt Weaver star as the detectives in charge of the serial case. All three actresses received critical acclaim for their performances, with Toni Collette winning a Critics Choice Award in 2020.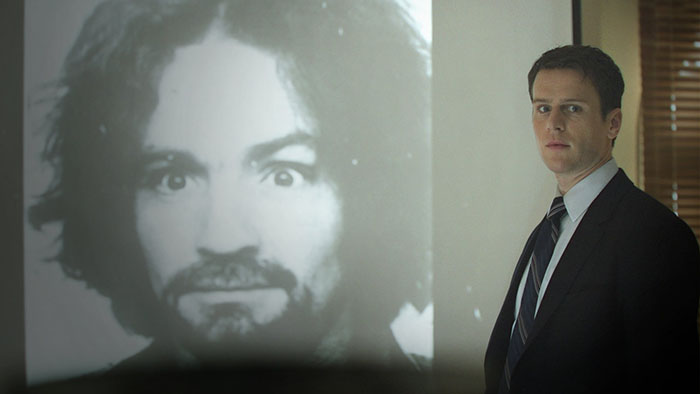 If you're into crime and serial killer dramas, Mindhunter just might be your newest obsession. This Netflix original series is based on the nonfiction book of the same title, detailing the profession of John Douglas, a legendary figure in the FBI's Serial Crime Unit. Douglas was previously the model for Jack Crawford in Silence of the Lambs, and with Mindhunter on Netflix, we finally get to see some of his stories and tales adapted for the small screen. Jonathan Groff portrays Holden Ford, a special agent for the FBI in the 1970s working for that very same Serial Crime Unit, trying to solve serial killers by delving into the mind of some of the worst murderers in the United States. The cast also includes Anna Torv, previously seen on Fringe, Holt McCallany, Hannah Gross, and Colton Smith. Produced by Charlize Theron and David Fincher, the latter of whom also directed four episodes of the series, his second Netflix show after previously working on season one of House of Cards. Two seasons are currently streaming.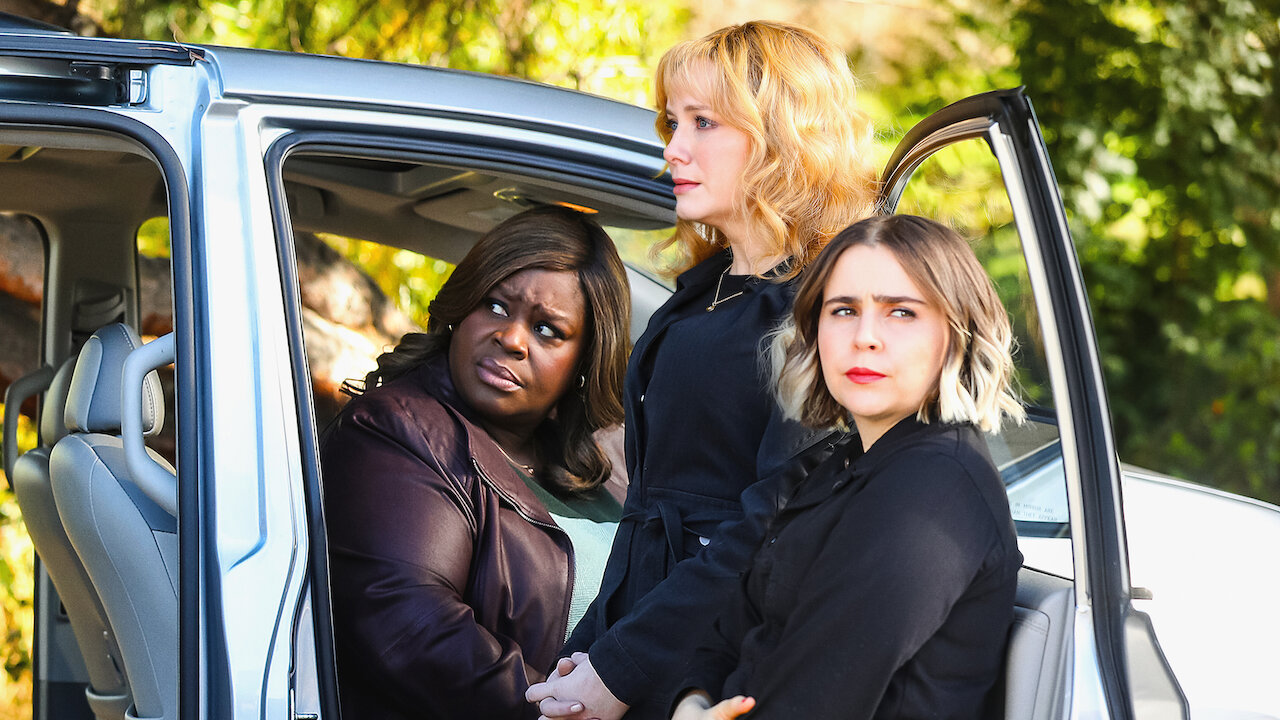 Good Girls is an unexpected hit for NBC, and with a fourth season now airing, it's time to jump back into the show. The series follows three suburban Michigan mothers, two of whom are sisters, who are having a hard time trying to make ends meet. Beth's the perfect wife and mother, but her used-car-dealing, cheating husband has sent her family into financial ruin; Ruby is happily married to a policeman but can't afford the medical bills and experimental drugs to help her daughter; and Annie, a single mom, is caught in a nasty custody battle with her ex. In desperate need of money, the women plan the heist expecting to ease their financial burdens. But new to the game of crime, they get pulled in deeper than they ever imagined—and the only way out of this will be together.
Disclaimer: Some pages on this site may include an affiliate link. This does not effect our editorial in any way.