The 25 Best Crime Dramas Streaming Now on Netflix – Summer 2019
When it comes to watching television, there's plenty of content to pick from. Comedies, soap operas, teen drama—there's no shortage of what you can find on Hulu, Amazon, Netflix, and traditional cable television. One of our favorite genres, for better or worse, is the crime drama. It's no secret that TV loves a good crime drama, and Netflix has a lot of good ones on offer. But, why do we love them? Are we obsessed with death? Is it a rubbernecking effect, like passing an accident site on the highway? We know we shouldn't watch, but we can't look away. Or maybe it's the armchair detective in us, the one who wants to be the first to guess whodunit. Whatever your reason for watching, sit back and enjoy these offerings from Netflix. These are the best crime dramas on Netflix for the summer of 2019.
Also see our article 55 Best Shows to Binge Watch on Netflix
25. The Lizzie Borden Chronicles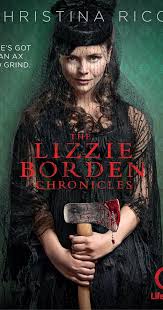 This miniseries is a continuation of the story that started with the Lifetime movie Lizzie Borden Took an Ax, based very loosely on the murder that shocked 19th-Century America. (That movie is also available on Netflix.) In this series, the story begins in 1893 Fall River, eight months after Lizzie is acquitted for the murders of her father and stepmother. Lizzie's reputation and finances are ruined as she and her sister Emma try to start a new life. Christina Ricci stars as the title character, Clea Duvall plays Emma Borden, and Cole Hauser plays Charlie Siringo, a Pinkerton detective who is unsatisfied with the verdict and wants to continue the investigation.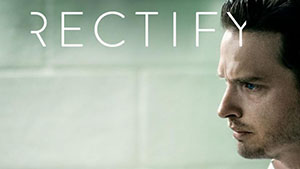 Sometimes referred to as the "best show you haven't seen," Rectify might even be a show you haven't heard of. It aired on the SundanceTV network over four seasons from 2013 to 2016, a premium cable channel that is only in about 50 percent of households in the United States, but all four seasons are currently streaming on Netflix. The show follows Daniel Holden (played by Aden Young), a man imprisoned as a teenager for the rape and murder of his girlfriend Hanna. After spending 19 years on death row, DNA evidence from his trial contradicts the prosecution's case, and Holden is allowed to return home to Paulie, Georgia, where he grew up. The show also stars Abigail Spencer (Mad Men) as his sister Amantha and J. Cameron Smith as his mother Janet. The show is a southern gothic drama, slowly unfolding over four seasons, and made several best-of lists during its entire run.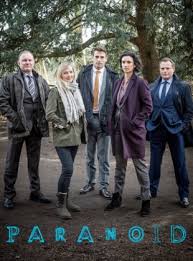 Paranoid is a television mini-series created by Bill Gallagher for ITV and Netflix. After a doctor is killed in a playground, someone called the "Ghost Detective" is gathering boxes of clues and secretly interviewing witnesses. The investigation leads to a pharmaceutical company in Dusseldorf, and the detectives seek help from their German colleagues. Indira Varma plays D.S. Nina Suresh, Robert Glenister is DC Bobby Day, and Dino Fetscher is DC Alec Wayfield.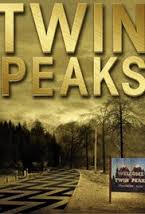 An idiosyncratic FBI agent investigates the murder of a young woman in the even more idiosyncratic town of Twin Peaks in this iconic show created by Mark Frost and David Lynch. Somewhere in the Pacific Northwest, five miles from the Canadian border, Laura Palmer is murdered. Enter the FBI agent Dale Cooper (Kyle McLachlan) to help solve the case. Along with the local sheriff, Harry S. Truman (Michael Ontkean), Cooper investigates the murder. The show moves at a slow pace as strange occurrences become commonplace and we are introduced to the townsfolk. There's Laura's mother (Grace Zabriskie), womanizer Bobby Briggs (Dana Ashbrook), James Hurley (James Marshall), the biker who was romantically involved with the murder victim, and Donna Hayward (Lara Flynn Boyle), the victim's best friend. There's bound to be plenty of interest in this 20-year-old show, as with season 3 is running now as a Netflix/Showtime collaboration.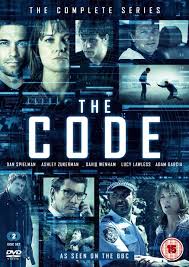 The Code was created by Shelley Birse and stars Dan Spielman and Ashley Zukerman as two Canberra-based brothers entangled in a cover-up that involves a remote outback community and key members of the Australian Government. Ned is the older brother, who is conflicted about caring for his autistic younger brother, Jesse. Jesse has been in trouble with the law and is no longer allowed to use the internet unsupervised. When the brothers are sent a video of a murder, they investigate despite the fact that it places them both in serious danger, and there are many people involved who don't ever want the truth to come out.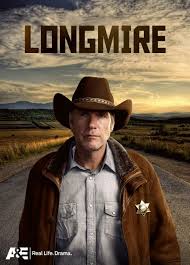 Walt Longmire (Robert Taylor) is the dedicated and unflappable sheriff of Absaroka County, Wyoming. Widowed only a year, he is a man in psychic repair who buries his pain behind a brave face, unassuming grin, and dry wit. Longmire is a hybrid cowboy western and police procedural. Series creators John Coveny and Hunt Baldwin based the series on the books written by Craig Johnson.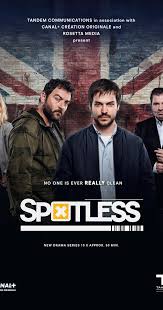 Jean Bastiere (Marc-Andre Grondin) and his family live in London, where Jean runs a crime scene cleaning business. When his brother Martin (Denis Menochet) resurfaces after many years, he brings with him not only a dead body hidden in his van, but the memories and trauma that Jean hoped would stay buried forever. According to Heidi Patalano of TheWrap, "The show has the potential to become an export as beloved as shows like Wallander and The Fall—too smart for the mainstream and pleasing for those of us who consider ourselves above watching Bones." This Franco-British television series was co-created by Ed MccArdie and Corinne Marrinan, and premiered in France in 2015. It was renewed for a second season by Esquire.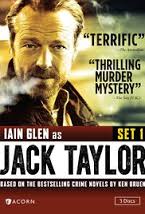 Jack Taylor is an Irish TV drama set in Galway, based on the book series by Ken Bruen. The title character (Iain Glen) is a former police officer with the Garda Siochana, who now works as a "finder" or private investigator. He's a hard-drinking, old-school-type who knows his city like the back of his hand–but he was fired as a cop for assaulting a politician after pulling him over for a traffic violation. Although there's nothing particularly original in this show's content, Iain Glen breathes new life into this old genre and the Galway setting is simultaneously dysfunctional and breathtaking.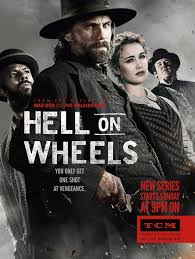 Hell on Wheels was created by Joe and Tony Gayton for AMC. It is an American Western TV series that begins in 1865, shortly after President Lincoln's assassination, and tells the story of the construction of the First Transcontinental Railroad. The show takes its name from the encampment of laborers, prostitutes, mercenaries, and others who followed construction of the railroad cross-country. At the center of the series is Cullen Bohannon (Anson Mount), a former confederate soldier who works as foreman and chief engineer after his wife and son were murdered by Union soldiers during the Civil War.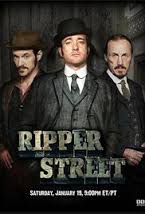 Ripper Street takes place in the poor Whitechapel section of London, 1889, just six months after the unsolved Jack the Ripper murders. When more mutilated victims turn up, it's up to DI Edmund Reid (Matthew Macfadyen) and his partner, DS Bennet Drake (Jerome Flynn), to discover whether the Ripper is at it again. Reid and his wife Emily (Amanda Hale) have suffered their own tragedy surrounding the death of their only daughter, Mathilda. There is some mystery surrounding the girl that only slowly emerges through the season, but causes a rift between Reid and Emily. Filmed in Dublin, the show has recreated the period in London very convincingly.
The 30 Best Thrillers Streaming on Netflix – Summer 2019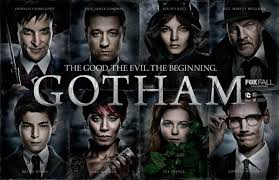 Gotham was created by Bruno Heller as a prelude to the Batman stories. It tells the story of Commissioner James Gordon (Ben McKenzie) as he begins his career in Gotham and meets the young, newly orphaned Bruce Wayne (David Mazouz). Gordon has his work cut out for him as the hard-working straight arrow in a corrupt (at worst) and lazy (at best) police department. Donal Logue plays Harvey Bullock, Gordon's partner, who is willing to try it Gordon's way as long as he doesn't have to work too hard. Robin Lord Taylor is fabulous as Oswald "Penguin" Cobblepot, as is Jada Pinkett Smith as Fish Mooney. Sam Perwee plays Alfred, Bruce Wayne's fatherly butler.
14. The Doctor Blake Mysteries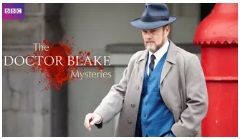 After 30 years away, Dr. Blake returns to Australia to take over his father's medical practice. As the town's doctor and the area police surgeon, Dr. Blake encounters a steady stream of mysteries that he can't help trying to solve. Blake's absence included a period in China during World War II, giving him plenty of secrets and tragic backstory of his own as he digs into the secrets of his hometown. This series ran for five seasons and netted Craig McLachlan three Logie nominations for his performance as Dr. Blake.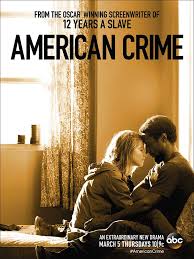 Unlike other crime-based shows on network television, American Crime has much more in common with its anthology brethren on cable. The series focuses on a new crime each season, spinning out and displaying the effects on everyone involved. John Ridley, the series' creator, previously penned the screenplay for 12 Years a Slave, and has received acclaim for his work on the show. Much like similar anthology series like American Horror Story, multiple actors appear throughout different seasons as different characters. The show both won and was nominated for several Emmys over the course of its three seasons on air, and all three seasons of the show are available to watch on Netflix.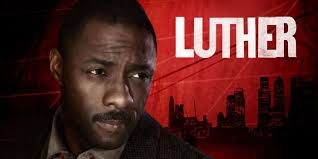 Idris Elba stars as DCI John Luther, the tormented cop who returns to duty from a mental-health leave to come face to face with a psychotic serial killer, chillingly portrayed by Ruth Wilson. Dark and well-written, this show is propelled from good to great by Elba's captivating performance. Inspired by both Sherlock Holmes and Columbo, any fan of murder mysteries will find something to love with Luther. Four series are available for streaming currently, with four one hour episodes in each series. A fifth series premiered in Britain in January; it should be on Netflix sometime in 2019.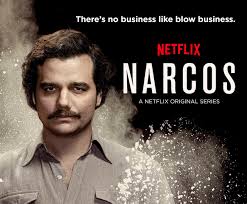 This Netflix original series traces the rise and fall of real-life drug kingpin Pablo Escobar (Wagner Moura), and the U.S. and Colombian authorities who worked to bring him down. The series has a documentary sensibility, and is very true-to-life when the showrunners must have been tempted to sensationalize things. The show doesn't have many sympathetic characters, but the tense writing and strong performances will keep you invested. The show has made a lot of changes since its premiere, and throughout its three seasons, some shocking cliffhangers have changed the entire course of the show. Three seasons are currently streaming, with a spin-off, Narcos: Mexico, also available.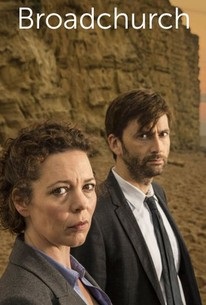 It's actually fairly surprising that Broadchurch isn't billed as a Netflix Original, as it has all the telltale signs of something distributed by the streaming service. It's British, for one, and was critically-acclaimed when first released in 2013. Instead, the show aired on BBC America in the United States, and later added seasons to Netflix. The show follows detectives Alec Hardy and Ellie Miller as they investigate the death of a young boy in the fictional small-town of Dorset. Broadchurch has been praised for displaying the impact that grief, media attention, and suspicion can have on a small town. The show ran for three series of eight episodes from 2013 to 2017, and all three are streaming on the service. Fun fact for Doctor Who fans: Alec Hardy is played by David Tennant, the tenth Doctor, and the show was created by Chris Chibnall, the current showrunner for the thirteenth Doctor. Meanwhile, anyone who fell in love with Olivia Colman with her Oscar-winning role in The Favourite will love her in this show.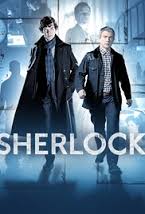 This Masterpiece Mystery series stars the enigmatic Benedict Cumberbatch in the title role and Martin Freeman as Watson. Set in modern-day London, Watson is an army doctor recently returned from Afghanistan, who blogs about Sherlock as a way to reintegrate himself into society. Cumberbatch's Holmes is a fast-thinking, fast-talking, energetic firebrand who describes himself as a "high-functioning sociopath." He is impatient with those who can't keep up, which amounts to almost everyone except his brother Mycroft and his arch-nemesis Moriarty. Like the original Sherlock Holmes character written by Sir Arthur Conan Doyle, he has a strong tendency towards drug abuse and an off-putting personality. I highly recommend this wildly entertaining show.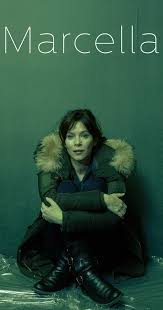 Hans Rosenfeldt and Nicola Larder created this contemporary British police procedural for Netflix. Marcella (Anna Friel) is a Detective Sergeant who took a ten-year hiatus from her work to raise a family, leaving behind an unsolved serial killer case. When bodies start turning up killed in the same way, she returns to work. She mainly does a great job, except when she has blackouts–neither the audience nor the protagonist is sure that Marcella isn't guilty of the murders she's investigating. As the season unfolds, we learn more about Marcella's personal history. The show is effective in keeping the audience guessing and not spelling out every occurrence, but trusting the audience to think for themselves. It's emotionally accessible, well-plotted, and very high-quality viewing.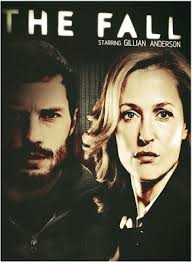 This show was created by Allan Cubitt and stars Gillian Anderson (X-Files) as Stella Gibson, a competent, but very human police detective called in to help the Belfast police track a serial killer who's been murdering young women. Jamie Dornan (50 Shades of Gray) plays Paul Spector, the serial killer who doubles as a grief counselor and hides behind the facade of a normal family he actually seems to love. You won't believe how much compassion a ruthless killer can get by loving his little girl and doing a few husband-y things, while planning the unspeakable acts he commits without his family ever having a clue. The cat-and-mouse games with Stella are fascinating, and you'll find yourself wondering if, even as she closes in, she's falling for Paul's stunning good looks and charm. The series is compelling, terrifying at times, and well worth binging on. Colin Morgan (Merlin) is memorable as D.S. Tom Anderson, a stand-in love interest for Stella who seems to see a similarity between himself and the killer she tracks.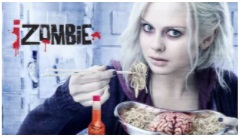 Liv Moore discovers one day that she's a zombie, with an insatiable craving for brains. Luckily, a job in a morgue gives her access to all the brains she can eat. She soon realizes that eating the recently deceased's brains also gives her some of their memories–and when the deceased is a murder victim, those memories can be the missing clue to solve the crime. So Liv tries her best to help the police without giving away her secret, and the show takes shape as a weird police procedural. Despite the goofy premise, and a lot of genuinely funny moments, iZombie also takes its story to some very emotional places.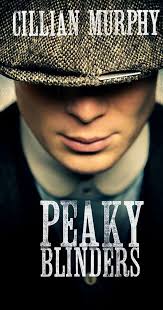 Peaky Blinders tells the story of Tommy Shelby (Cillian Murphy, of Batman Begins and Inception), the brilliant leader behind the Peaky Blinders, an Irish-Gypsy gang in 1920s England. World War One casts a fascinating shadow over this show, as everyone was damaged in some way by the war, and the criminal underworld is still returning to "normal" after the men have come home. Shelby climbs the ranks of Birmingham's underworld, making big plays while evading a police inspector (Sam Neill, Jurassic Park and Hunt for the Wilderpeople) dispatched by Winston Churchill himself to clean up the town. Tom Hardy (Inception, Dunkirk) joined the cast in season two, and Adrien Brody (The Pianist, The Grand Budapest Hotel) is slated to join the upcoming fourth season. The first four series of the show are currently streaming; season five will premiere in 2019.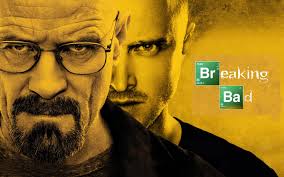 Often considered one of the best television shows ever made, Breaking Bad follows a supposedly mild-mannered chemistry teacher who is diagnosed with terminal cancer and decides to make some quick money by putting his chemistry knowledge to good use: cooking meth. The show features incredible performances from the lead actors, amazing cinematography and direction, and some tough questions about human nature. Bryan Cranston, then fresh off his comic turn on both Seinfeld and Malcolm in the Middle, stars as Walter White in a star-making performance, with Aaron Paul as his assistant Jesse Pinkman and Anna Gunn as his wife, Skyler. The entire series is currently streaming.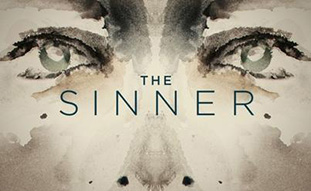 The Sinner was USA's breakout hit in the summer of 2017, and it's obvious to see why. The show is gorgeous to look at, with excellent cinematography and shot composition, the acting is phenomenal, and considering the show is an anthology series, each season both past and current will always tell a complete story from beginning to end. In The Sinner's first season, a woman admits to fatally stabbing a man at the beach, but she has no memory of why she may have performed such a crime. With a cast including Jessica Biel, Bill Pullman (who returns in season two), and Christopher Abbott, The Sinner is perfect for anyone who enjoys anthology series and crime dramas.
In this spin-off/prequel to Breaking Bad, we see the early-2000s origin story to Saul Goodman, the skeezy lawyer Walter White used in the original show, played by Bob Odenkirk. Though a follow-up series to Breaking Bad about Odenkirk's comic-relief character seemed like an odd decision when the show was first announced, three seasons in, some critics have argued the show surpasses its predecessor. We wouldn't go that far: the two shows, despite sharing a creative team and the same DNA behind the camera, are incredibly different. While the first show chronicled the downfall of family man Walter White, this show is far more comical, with a focus on Goodman's—here still known as Jimmy McGill—law practice, and his relationship with his brother. Mike Ehrmantraut, played by Jonathan Banks, also returns from the original show. While the tone of Better Call Saul varies wildly from its Bad origins, Saul is a must-watch for fans of the first show. The first three seasons of Better Call Saul are currently streaming; season four premiered on AMC in the United States and in other territories on Netflix on August 6th.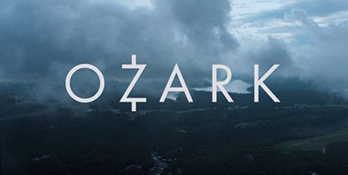 And now the story of a wealthy family who lost everything, and the one man who had no choice but to keep them all together. No, it's not Arrested Development—it's Ozark, a new crime drama from Netflix starring Jason Bateman. He plays Marty, a self-employed financial adviser who lives with his family in Chicago. While there, he and his partner begin laundering money for a Mexican drug cartel. Marty is forced to relocate his family to the Missouri Ozarks after one of his money laundering schemes goes south. The show isn't perfect, and has drawn its fair share of comparisons to Breaking Bad (especially with Bateman, a comedic actor, taking on a dark dramatic role, as Bryan Cranston did before him), but with some excellent performances and incredible cinematography, any fans of Bateman, Breaking Bad, or crime thrillers won't want to pass up this excellent Netflix original. Two seasons are currently streaming, with a third on the way for 2019.
Disclaimer: Some pages on this site may include an affiliate link. This does not effect our editorial in any way.