30 Best Kids Movies on Netflix – Fall 2018
There's nothing quite like gathering your family around the television at night to watch something together, be it the newest Marvel adventure or a brand-new animated flick from Pixar. Sometimes, of course, you don't need something that's good for the entire family—you need something to throw on for the kids to watch in the background. Not every kids' movie has to be entertaining to everyone in the room, although the best ones can be watched no matter your age. And since it's currently summer vacation, you'll probably find that throwing on some entertainment for the kids in your house to chill out to during weekday afternoons might help you get some work done in general.
Also see our article 50 Best Shows to Binge Watch on Netflix
Netflix has a whole lineup of kid-friendly entertainment, but a lot of it comes from original television shows produced by Netflix. If you're looking for something a bit longer than the typical 22-minute episode of Beat Bugs or the Boss Baby television show, we've got some suggestions in mind. Let's take a look at some of the best kid-friendly entertainment on Netflix for fall 2018.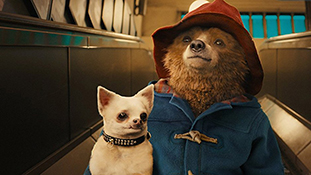 And now the story of a sweet little bear from Peru, whose wild adventures unfold for the first time in live-action. Paddington follows a bear named Paddington, raised in the jungles of Peru with his aunt Lucy and uncle Pastuzo, who gained their names when an explorer nearly hunted them down. Attuned with a taste for marmalade sandwiches, Paddington is forced to leave the comfort of his jungle after an accident during a storm costs uncle Pastuzo his life. Now a small bear in a big city, Paddington must find the explorer who cared for his aunt and uncle and adapt to life with the humans, including the Brown family, who take him in upon finding him in Paddington Station. Featuring an all-star cast of English and Australian actors (Hugh Bonneville, Sally Hawkins, Peter Capaldi, Nicole Kidman, and the voice of Ben Whishaw) and a ton of Harry Potter alumni (including Jim Broadbent, Julie Walters, and the voices Imelda Staunton and Michael Gambon), Paddington is perfect for all ages, from 6 to 96.
29. Harry and the Hendersons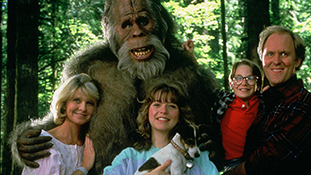 When the Hendersons, who are vacationing in the Pacific Northwest, accidentally run over a strange Bigfoot-type animal, they mistake him for a bear and take him home to be stuffed. When they realize what the creature really is, they decide to adopt Harry as a pet. In order to protect Harry from the authorities who hunt him, they must keep him a secret. This 1987 fantasy comedy stars John Lithgow as the patriarch of the Hendersons, and won an Academy Award for Best Makeup. This sweet story of a lovable Bigfoot is perfect for audiences of all ages.
Another live-action remake of a classic animated feature, Disney's Beauty and the Beast earned a mixed critical reception when it premiered in 2017, but became an audience favorite and a box office giant, earning over one billion dollars worldwide. The film is an adaptation of the 1991 Disney animated original, and largely plays out following the same story. Emma Watson plays Belle, the titular Beauty who trades places with her father after he is taken captive by a castle-dwelling Beast (Dan Stevens, Legion) for stealing a rose. While held at his castle, Belle begins to see the humanity in Beast—and just in time too, because he's at risk of losing out on being turned back into a human. It's a bit scarier than the animated version, but most viewers should be comfortable watching the tale as old as time brought into live-action.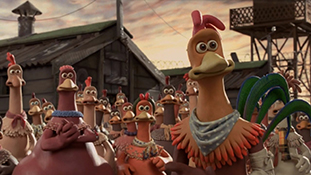 The first feature-length production from Aardman Animation, the studio behind Shaun the Sheep and Wallace and Gromit, Chicken Run tells the story of a failing poultry farm in Yorkshire, England, where the chickens are forced to lay a certain amount of eggs or be slaughtered for meat. While the evil farm Ms. Tweedy begins building an automated factory farm, the chickens—led by Ginger—begin to plan an escape from the farm, with the help of Rocky Rhodes (Mel Gibson) a rooster that crash-landed in the farm and has agreed to help show the chickens how to fly. The film was critically-acclaimed upon release, with reviewers praising the animation and the humor alike. It's perfect for viewers of all ages. In April of 2018, a sequel to Chicken Run was announced.
A remake of the original Benji tale updated for 2018, this newly-made, Netflix Original film is directed by the original director's son, Brandon Camp. A reboot for the modern age, Benji tells the story of the titular dog, an orphaned puppy who meets two children who quickly fall into danger. When the kids are kidnapped, it's up to Benji and his scruffy sidekick dog to save the day. Benji doesn't do anything new to the basic formula of dog movies, but it is a solid entry for a family night in as opposed to traveling to the movie theater. Plus, as a Netflix Original, it'll never leave Netflix. Benji is perfect for anyone in the family.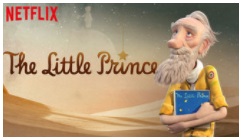 Based on the novella first published in France 1943, The Little Prince is a 3D animated film that uses modern technology and stop-motion animation to recreate the story of the classic bedtime story. When a young girl is forced into a life based on schedules and routines created by her overbearing Mother, she's thrilled to meet her elderly next-door neighbor, a retired Aviator. The Aviator will tell the Girl the story of the Little Prince, a young boy who lives in space on an asteroid. Critically-acclaimed for its animation style, The Little Prince manages to recreate the world of the original novella in a modern fashion without losing what made the book so amazing to begin with. And since it's a Netflix Original, you'll never have to worry about the film being taken off the service.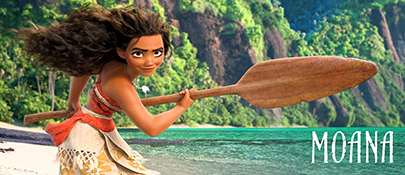 Disney's animation studio is no stranger to critical acclaim, and Moana was no exception to this rule. In addition to becoming a major worldwide box-office success, Moana managed to impress critics with its incredible animation, the characterization of the titular hero, and the music from Opetaia Foa'i, Mark Mancina (Tarzan), and Lin-Manuel Miranda (Hamilton). The film tells the story of Moana (played by newcomer Auli'i Cravalho), a sixteen-year-old daughter of the chief of a Polynesian village who feels destined to leave her small island despite the rules of her father and the other elders. When the ocean calls on her to leave the town to find a mystical relic to save the dying island, Moana sets out to find Maui (Dwayne Johnson), a demigod who stole the relic in an effort to present the humans with the power of creation. Directed by Ron Clements and John Musker (The Little Mermaid, Aladdin), the film is a true adventure, filled with fantastic jokes, some catchy songs, and great performances from Cravalho and Johnson.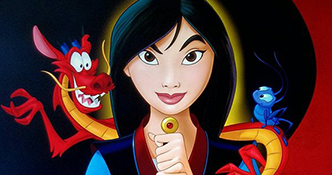 Mulan was released towards the end of the "Disney Renaissance" of the 1990s, but it's very much a part of that lineup of films. Telling the story of Mulan (Ming-Na Wen; singing voice provided by Lea Salonga), the film begins with the Huns, led by Shan Yu, invade Han China by breaching the Great Wall, causing a mobilization from the Emperor of China. Fa Mulan, hearing that her elderly father will be forced to go to war once more, disguises herself as a man in her father's armor in order to enlist in his place. Meanwhile, a small dragon named Mushu (Eddie Murphy) is sent to awaken the Stone Dragon to protect Mulan, accidentally destroying it in the process. He teams up with Mulan to protect her himself as she begins her training to battle Shan Yu's army. With a live-action adaptation on its way for 2019, now's a perfect time to catch up on the original.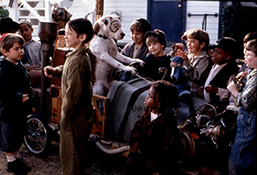 A remake of the original 1920s-1940s short films, The Little Rascals updates the comic premise for the modern day (or at least the 1990s) in this hit comedy. Though the film earned negative reviews upon its release in 1994, the adventures of Spanky, Alfalfa, Stymie, Froggie, Porky, Buckwheat, and of course Darla are chronicled here as the gang gets into trouble throughout the neighborhood while trying to help Alfalfa win back the heard of Darla after she leaves him for the new rich kid on the block, Waldo. The film has some potty humor in it, and it's probably not something the adults in the room will want to watch more than once, but it's a solid Saturday-afternoon film to relax with while hanging out with your kids. Plus, at 83 minutes, it's pretty short.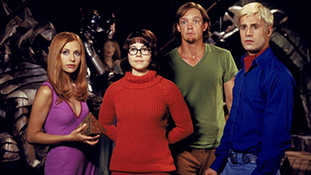 In this live-action remake of the original '60s sleuthing dog, the film sees the Scooby-gang driven apart by big egos and bigger differences. Two years later, the gang finds themselves reunited by circumstances after they each receive an invite to Spooky Island, a theme park and resort owned by Emile Mondavarious (Rowan Atkinson). While Shaggy and Scooby are thrilled to be reunited with their friends, the other three are less than ecstatic about the situation. Once they arrive at Spooky Island, Mondavarious claims that they invited the crew together to solve a mystery: the tourists on the island have undergone a curse, becoming brainwashed in the process. It's up to Scooby, Shaggy, and the rest of the gang to solve the mystery of the cursed island, all while trying to overcome the differences in the group—and to avoid being brainwashed themselves.
The Top 100 Movies on Netflix – January 2019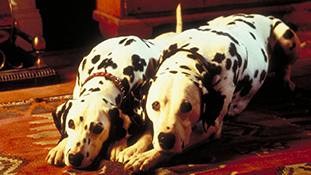 Disney might be riding high on the success of their current lineup of live-action adaptations, but they started making money on them way back in 1996 with the live-action remake of 101 Dalmatians, based on the '60s cartoon of the same name. The film stars Glenn Close as Cruella De Vil, a dastardly social magnate who is obsessed with fashion. When she chances upon a litter of dalmatian puppies, she realizes their skins will be perfect for her new coat. When she sends two goons to steal the pups (played by Hugh Laurie and Mark Williams, the latter best known for portraying Arthur Weasley in Harry Potter), it's up to Pongo and Perdy, the parents of the dalmatian pups, to stage a daring rescue, accompanied by their owners. Close was nominated for a Golden Globe for her portrayal of De Vil.
19. Looney Tunes: Back in Action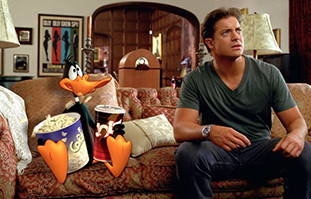 Plenty of people remember Space Jam, the first theatrically-released Looney Tunes film, either through nostalgia goggles or ironically. The film was a box office success but was panned by critics upon release. Fewer people remember the follow-up to that film, Looney Tunes: Back in Action, but that's unfortunate—it's undoubtedly the better of the two films. Directed by Joe Dante, one of Hollywood's most inventive and underrated directors (Gremlins and Gremlins 2, The 'Burbs, Small Soldiers), Looney Tunes: Back in Action is far more in tone with the original cartoons. While the plot is convoluted and a bit of a mess, the entire experience of watching the film is reminiscent of watching those classic shorts. With plenty of gags, silly jokes, and moments designed purely for laughter, the film—which also stars Brendan Fraser and Jenna Elfman as the human leads—is worth revisiting.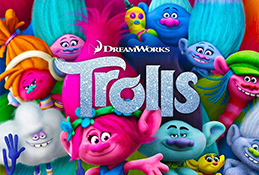 Another Dreamworks production, Trolls is an adaptation of the cute and fuzzy dolls of the same name, telling the story of two trolls who embark on a quest to save their village from destruction by the evil Bergens, these creatures who eat trolls in order to feel happiness. When Princess Poppy (Anna Kendrick) throws a party to celebrate 20 years since ensuring their freedom from the Bergens, Branch (Justin Timberlake) warns her that throwing the party may attract Bergens to their location. When Bergens do arrive at their location and kidnap some trolls, it's up to Poppy and a reluctant Branch to attempt to set the stolen trolls free before they're eaten by Bergens. The whole this is an acid-trip of colors, songs, and wacky animations, which critics found aimed at children but not without some amount of fun for parents. Trolls also has a Netflix series that began airing in January, and a sequel on the way for 2020.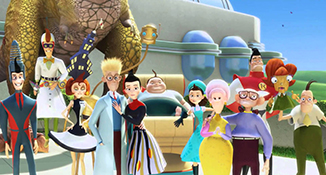 Meet the Robinsons isn't exactly Disney at its peak of brilliance, but it is considered something of an underrated gem by fans of the animation company. The film was the second CGI creation from the company, released after Chicken Little (which is on Netflix, but frankly, not worth watching), and the first film released after John Lassetter took over animation control for the entire company following the purchase of Pixar. Following the adventures of Lewis, a 12 year old genius inventor, who meets Wilbur Robinson, a 13 year old boy who brings him to the future. The film is a blast of comic hilarity, even if the story doesn't hold a candle to the original book, and it's well worth a watch for animation nerds and families alike.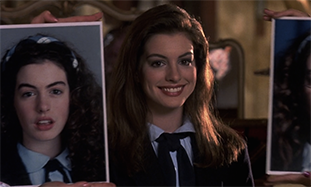 Garry Marshall's teen romcom is perhaps best remembered for its star making turn for Anne Hathaway, who stars as Mia Thermopolis, the San Francisco teenager who learns she's of royal blood on her dad's side of the family at the beginning of the movie. After realizing she's the heir of the small (and fictional) European country of Genovia, her entire life changes at the behest of her grandmother, Queen Clarisse Renaldi. Understandably upset at the concept of being royalty with no knowledge, her mother pushes her to accept the "princess training" offered by her grandmother. Given a makeover and taught to be more of a traditional princess, Mia will have to learn from her grandmother on how to be a royal leader and a woman all at once, overcoming her fear of public speaking and her teenage awkwardness.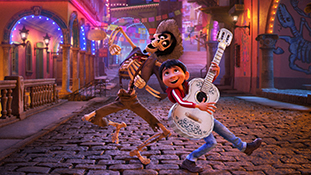 Pixar's had something of a rough stretch for the last few years. Although the company's streak of film's between 1995 and 2010 are largely indisputable as incredible (with the single exception of Cars and, arguably, parts of Up), the production company's films between 2011 and 2018 have been mixed. Some have held up well, including 2015's Inside Out, and plenty of them (Monsters U, Finding Dory, Brave) have been warmly received, but others like The Good Dinosaur were largely ignored or met with a shrug. Coco is closer to Inside Out in this regard, a warm hit that has a slow first act but picks up in the halfway point of the movie, coming around in the third act to hit you with the Pixar-signature emotional punch. It's a great film, and if you're looking for something new to watch on Netflix with the entire family and missed this one in theaters, it's a perfect time to revisit it.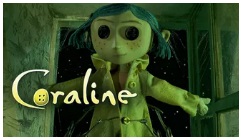 Adapted from Neil Gaiman's book of the same name, Coraline is the first feature film produced by Laika Studios, a stop-motion animation studio that has created some incredible work over the past decade. Coraline tells the story of Coraline Jones, an adventurous 11-year-old who is uprooted from her home to move to a new one she doesn't much care for. While looking for something to do in her new area, she goes exploring and discovers a secret door in her new house—one that leads to a parallel world, where her parents have time for her and listen to her needs. While this idealized world feels too perfect to be true, the truth is far more sinister: the world is hiding a dark secret. The film was directed by Henry Selick, best known to animation fans as the man behind The Nightmare Before Christmas and James and the Giant Peach.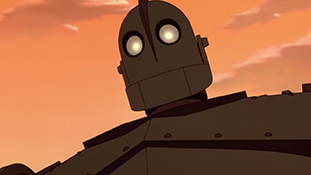 Before The Incredibles, before Ratatouille, before Mission Impossible: Ghost Protocol and Tomorrowland, Brad Bird made a 2D/CGI animated film for Warner Bros. called The Iron Giant. Released in 1999, the film was praised for everything from its story and animation to the performances of its entire cast. Set in 1957, The Iron Giant is based on the 1968 novel The Iron Man. Set in 1957 during the escalating tensions of the Cold War, The Iron Giant follows Hogarth Hughes, a curious 9-year-old boy who finds a giant metal robot from space. Aided by local beatnik artist Dean McCoppin (Harry Connick Jr.), Hogarth must keep the robot away from both the US military and Kent Mansley (Christopher McDonald), a federal agent who intends to destroy the robot they assume is a Soviet weapon. The Iron Giant is one of the best animated films of the 1990s, and if you've recently seen it brought to life in Ready Player One, you owe it to yourself to see the original.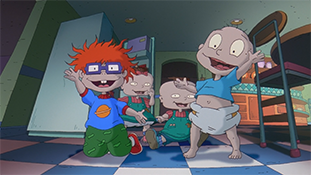 The first of three theatrical films based on one of the most-popular Nicktoons of all time, The Rugrats Movie is perhaps best remembered for introducing Dil Pickles to the show, the baby brother to Tommy Pickles. After the birth of Dil (short for Dylan), Tommy and the other babies quickly grow tired of his constant crying and need for non-stop attention, leading to a major fight between Tommy and baby Dil. Despite Tommy's disapproval, the other babies decide to take Dil back to the hospital using a Reptar Wagon to journey out of the house. Crashed in the woods outside town, the babies must find Dil and return home. Though not as well-received as the sequel, Rugrats in Paris, The Rugrats Movie is notable for being the first Nickelodeon movie based on a Nicktoon, which later led to films like The Spongebob Squarepants Movie and its sequel, and The Wild Thornberrys Movie.
Nominated for Best Animated Feature at the 2018 Academy Awards, The Boss Baby caught a lot of flack online for its high-concept story. The second most-recent release from Dreamworks Animation after the previously-mentioned Captain Underpants, The Boss Baby follows a 7 year old boy named Tim, who is surprised when a baby in a suit and tie show up at his house one day and his parent announce him as his baby brother. Tim is surprised to learn his brother, now named Theodore, can talk (and sounds like Alec Baldwin). When Theodore begins to plot and scheme, Tim learns that he has ulterior motives for joining the family, which includes fueling a battle for attention from adults between babies and adults.
The 65 Best Shows on Netflix Right Now – January 2019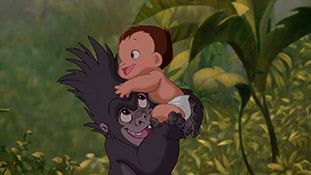 Considered the final film released during the 1990s Disney Renaissance (which, in our opinion, does a disservice to two of the best Disney animated films, Lilo and Stitch and The Emperor's New Groove, but we digress), Tarzan is perhaps best known for its Phil Collins soundtrack and the excellent adaptation of the original source material, which uses both traditional animation and CGI backdrops to make a unique-looking film, complete with everything you would want in an adaptation. The film follows Tarzan, an orphaned child in the jungle who is raised by a group of gorillas, along with his surrogate mother Kara. Now an adult, Tarzan must protect his clan from the arrival of a group of English explorers, led by the hunter Clayton, who accompanies the Porters, Jane and her father Archimedes. Torn between his newfound love for Jane and his family of gorillas, Tarzan must find his place in this world.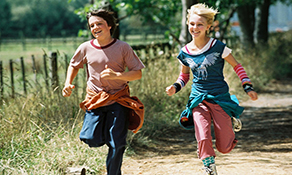 A 2007 adaptation of the classic children's novel of the same name, Bridge to Terabithia tells the story of Jesse "Jess" Aarons (Josh Hutcherson, in a pre-Hunger Games role), a 12-year-old boy who attends a local school where he's routinely bullied by Janice Avery, Scott Hoager, and Gary Fulcher. One day, he meets Leslie Burke, a new student in his class who manages to beat Jess in a running contest, much to his frustration. Jess learns Leslie isn't just a new classmate, but a new neighbor as well. Together they become fast friends, exploring the woods behind their houses and finding a creek, an abandoned tree house, and an entire world created out of their own imaginations. Together, as they explore Terabithia, they'll deal with school, family problems, and more as they learn to bond together as their own makeshift family. Bridge to Terabithia is a faithful adaptation and, at times, a difficult watch, but it's worthy of viewing.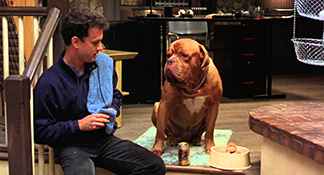 Prepare to run through an intense cycle of emotions in this comedy about a cop (Tom Hanks) who has to work with a new partner: a drooling Mastiff. Turner & Hooch is one of the greatest dog movies of all time, and that's saying a lot. The dog, Hooch, witnesses a murder and subsequently helps his new owner to catch them, while Turner strikes up a relationship with a veterinarian played by Mare Winningham. The adventures of Turner and Hooch are ideal for anyone who can handle a bit of violence along the way.
7. High School Musical 3: Senior Year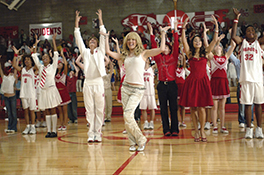 This month saw the removal of more than two dozen Disney Channel original movies from Netflix, but it also saw the arrival of one of the best Disney Channel sequels ever created. Unlike the previous two films, High School Musical 3: Senior Year was released into theaters, marking the first time that a sequel to a Disney Channel movie made the jump to a feature film. As implied by the sequel, the film follows Troy, Gabriella, Chad, Taylor, Sharpay, and Ryan as they start their senior year at East High. With college and other career prospects facing them down the barrel, the six high school seniors will have to learn how to prepare for the real world outside of high school, while simultaneously participating in the final basketball season and the group's final musical on stage. While the film won't win over new viewers, it's easily the most fun you can have watching a musical on Netflix today.
6. Captain Underpants: The First Epic Movie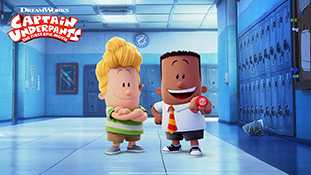 Based on the comics and novels of the same name, Captain Underpants follows the adventures of George Beard and Harold Hutchins, two elementary school students who enjoy pulling pranks at their school and creating comics in their spare time. When the boys are threatened with separation, George manages to hypnotize their mean principal, Mr. Krupp, into believing he's the superhero in their stories, Captain Underpants. With an all-star cast including Thomas Middleditch and Kevin Hart as the two heroes and Ed Helms as Mr. Krupp, Captain Underpants: The First Epic Movie uses the series art style to make an exceptionally well-done family cartoon.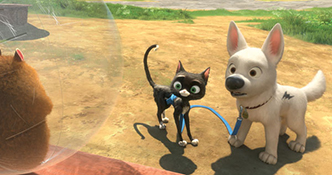 Most people think of Tangled or Wreck-It Ralph as the movies that helped bring Disney back to a golden age of animation, creating classics that hold up today instead of films like Chicken Little or Home on the Range. Unfortunately, 2008's Bolt seems to have passed many people by, despite critical praise and being held up as one of Disney's best of the 2000s. In Bolt, a puppy named Bolt is adopted by a young girl named Penny, who eventually becomes a star in a hit television series starring both her and Bolt. Bolt was raised to believe everything is real, including his superpowers and his crime-fighting abilities, which causes him to panic following the filming of an episode which ends with Penny kidnapped. After accidentally shipping himself to New York while chasing after Penny, Bolt must find a way to Penny with the help of some new friends.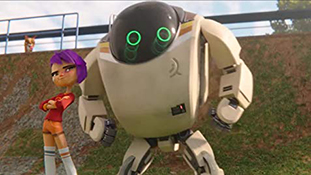 Netflix's first fully-original animated feature film takes viewers on a journey to the futuristic city of Grainland and follows Mai Su, who lives an ideal life with her parents prior to a divorce and her father leaving her family. Mai's mother Molly gets through the divorce by buying advanced robots known primarily as Q-Bots, but these robots take up Molly's time and leaves Mai alone with her thoughts. As she abandons the idea of robots, she finds herself ostracized from society, where robots are quickly replacing everything from the education system to law enforcement. Now a teenager, Mai finds herself in trouble when a rare robot known as 7723 (the voice of John Krasinski) escapes from its captivity and must be watched by Mai's care. With Marvel-like action and a stellar voice cast, Netflix's first animated original is a rare treat.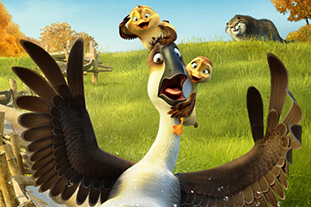 From the director of 2007's Surf's Up comes Duck Duck Goose, a Netflix original animated film co-produced between the United States and China. The film follows Peng (Jim Gaffigan), a Chinese goose whose flock is in the middle of migration. Unfortunately for Peng, he's unliked by his flock and is abandoned while asleep, left alone in the wilderness. When Peng runs into a duo of ducklings separated from their mother, the three begin their trek to rediscover their place in the world, with only the others to rely on. The film also features the voice talent of Zendaya, Greg Proops, Stephen Fry, Carl Reiner, and Reggie Watts. Originally slated for release in theaters, the film's status as a Netflix original means you can stream it whenever you want.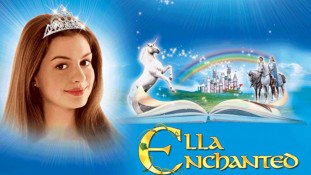 One of the films made when Anne Hathaway was still under contract at Disney, Ella Enchanted is an original fairy tale come to life, telling the story of Ella, loosely based on the novel of the same name. When Ella (Hathaway) was just a baby, her fairy godmother (Vivica A. Fox) granted her a magical curse, forcing her to do everything she's told to do under the guise of a gift. Now a young adult, Ella is forced to live with Dame Olga, a cruel woman who takes advantage of Ella's obedience. When Ella decides to head out on her own to find her godmother, she's accompanied by the handsome prince Charmont. But when the prince's evil uncle finds out about her curse, the prince's life is put in danger.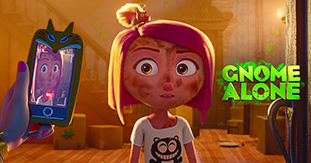 From the director of The Nut Job comes this brand-new Netflix original animated film, Gnome Alone. Based around a war between Gnomes and Troggs, wacky creatures who live underground and are determined to eat the Earth, the film follows pre-teen Chloe (Becky G), who moves into a new house that is filled with garden gnomes that come to life to fight the Troggs. Though Chloe and her new nerdy friend Liam seem destined to take up arms between the two sides, Chloe is forced between her new life of fighting against the Earth's enemies or becoming a popular middle school student—a choice that is harder than it seems.