The 25 Best Kids Movies on Netflix [Winter 2021]
There's nothing quite like gathering your family around the television at night to watch something together, be it the newest Marvel adventure or a brand-new animated flick from Pixar. Sometimes, of course, you don't need something that's good for the entire family—you need something to throw on for the kids to watch in the background. Not every kids' movie has to be entertaining to everyone in the room, although the best ones can be watched no matter your age. And since it's currently summer vacation, you'll probably find that throwing on some entertainment for the kids in your house to chill out to during weekday afternoons might help you get some work done in general.
TechJunkie's Cut the Cord Weekly
Netflix has a whole lineup of kid-friendly entertainment, but a lot of it comes from original television shows produced by Netflix. If you're looking for something a bit longer than the typical 22-minute episode of Beat Bugs or the Boss Baby television show, we've got some suggestions in mind. Let's take a look at some of the best kid-friendly entertainment on Netflix for winter 2021.
A remake of the original Benji tale updated for 2018, this newly-made, Netflix Original film is directed by the original director's son, Brandon Camp. A reboot for the modern age, Benji tells the story of the titular dog, an orphaned puppy who meets two children who quickly fall into danger. When the kids are kidnapped, it's up to Benji and his scruffy sidekick dog to save the day. Benji doesn't do anything new to the basic formula of dog movies, but it is a solid entry for a family night in as opposed to traveling to the movie theater. Plus, as a Netflix Original, it'll never leave Netflix. Benji is perfect for anyone in the family.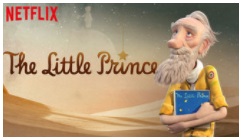 Based on the novella first published in France 1943, The Little Prince is a 3D animated film that uses modern technology and stop-motion animation to recreate the story of the classic bedtime story. When a young girl is forced into a life based on schedules and routines created by her overbearing Mother, she's thrilled to meet her elderly next-door neighbor, a retired Aviator. The Aviator will tell the Girl the story of the Little Prince, a young boy who lives in space on an asteroid. Critically-acclaimed for its animation style, The Little Prince manages to recreate the world of the original novella in a modern fashion without losing what made the book so amazing to begin with. And since it's a Netflix Original, you'll never have to worry about the film being taken off the service.
23

The Christmas Chronicles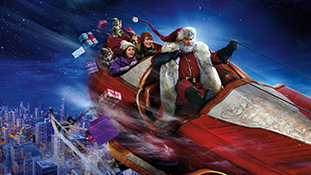 One of the newest original films from Netflix, The Christmas Chronicles follows two siblings on Christmas Eve. When their single mother leaves them home alone for the night, Kate and Teddy Pierce hatch a scheme to capture Santa Claus to prove his existence using a camera. When they manage to capture footage of his sleigh, the two try to land in his sleigh, only to meet the man himself (played by Kurt Russell). The film is a wild adventure through Chicago as the trio attempts to save Christmas, and while we won't argue the film is high art in any way, Kurt Russell's performance makes this all the more merrier. Definitely check this one out.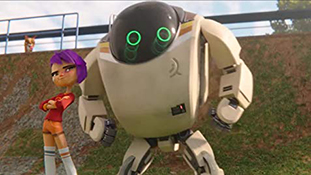 Netflix's first fully-original animated feature film takes viewers on a journey to the futuristic city of Grainland and follows Mai Su, who lives an ideal life with her parents prior to a divorce and her father leaving her family. Mai's mother Molly gets through the divorce by buying advanced robots known primarily as Q-Bots, but these robots take up Molly's time and leaves Mai alone with her thoughts. As she abandons the idea of robots, she finds herself ostracized from society, where robots are quickly replacing everything from the education system to law enforcement. Now a teenager, Mai finds herself in trouble when a rare robot known as 7723 (the voice of John Krasinski) escapes from its captivity and must be watched by Mai's care. With Marvel-like action and a stellar voice cast, Netflix's first animated original is a rare treat.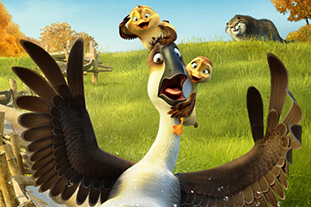 From the director of 2007's Surf's Up comes Duck Duck Goose, a Netflix original animated film co-produced between the United States and China. The film follows Peng (Jim Gaffigan), a Chinese goose whose flock is in the middle of migration. Unfortunately for Peng, he's unliked by his flock and is abandoned while asleep, left alone in the wilderness. When Peng runs into a duo of ducklings separated from their mother, the three begin their trek to rediscover their place in the world, with only the others to rely on. The film also features the voice talent of Zendaya, Greg Proops, Stephen Fry, Carl Reiner, and Reggie Watts. Originally slated for release in theaters, the film's status as a Netflix original means you can stream it whenever you want.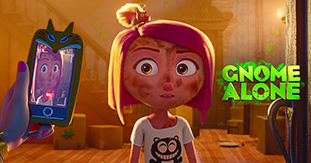 From the director of The Nut Job comes this brand-new Netflix original animated film, Gnome Alone. Based around a war between Gnomes and Troggs, wacky creatures who live underground and are determined to eat the Earth, the film follows pre-teen Chloe (Becky G), who moves into a new house that is filled with garden gnomes that come to life to fight the Troggs. Though Chloe and her new nerdy friend Liam seem destined to take up arms between the two sides, Chloe is forced between her new life of fighting against the Earth's enemies or becoming a popular middle school student—a choice that is harder than it seems.
19

Pokemon the Movie: I Choose You!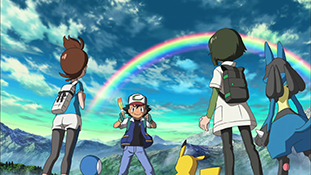 In this adaptation of the original Pokemon pilot, the film follows Ash Ketchum, a young boy who celebrates his birthday by becoming a Pokemon trainer. After accidentally sleeping in too late, he arrives at Professor Oak's lab to learn all three Pokemon he could've had—Bulbasaur, Squirtle, and Charizard—have been taken by other trainers. Despite the disappointment, Ash meets his first Pokemon, an Electric-type named Pikachu, who becomes fast friends with Ash as they travel the world. Fans of the original anime will want to check out this retelling of the series, which takes some twists and turns and features all-new characters to replace Brock and Misty.
18

The Princess and the Frog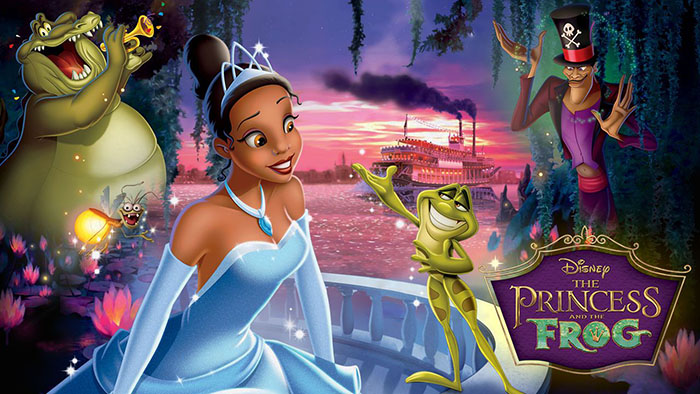 Hardworking and ambitious, Tiana (Anika Noni Rose) dreams of one day opening the finest restaurant in New Orleans. Her dream takes a slight detour when she meets Prince Naveen (Bruno Campos), who has been turned into an amphibian by evil Dr. Facilier. Mistaking her for a princess and hoping to break the spell, Naveen plants a kiss on poor Tiana—thereby turning her into a frog as well. The pair hop along on an adventure through the bayous to seek the help of a powerful voodoo priestess. The Princess and the Frog was the final 2D film created by Disney Animation before they fully switched to 3D animation with Tangled, Frozen, and Moana.
17

Invader Zim: Enter the Florpus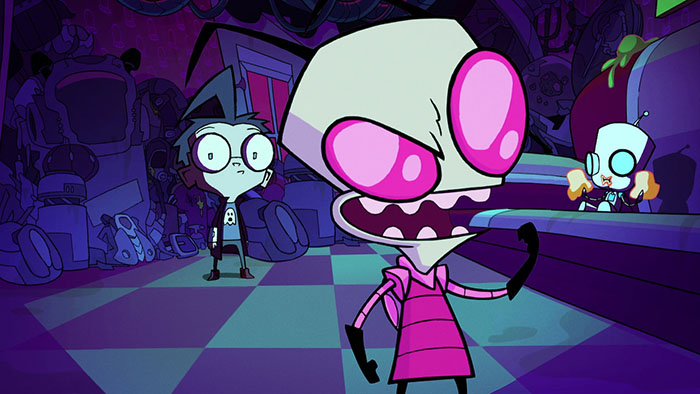 One of two television specials originally produced for Nickelodeon before being picked up by Netflix, Invader Zim: Enter the Florpus is a continuation of the original cult classic animated show, set years after the cancellation of Invader Zim. When Zim and GIR appear on their lawn years after their disappearance, Dib Membrane—Zim's archnemisis in the original series—confronts them head on. Dib, now having become obese and physically unfit to oppose Zim, is informed that this was all part of Zim's plan to get to Phase 2 of invading Earth. Unfortunately, Zim has completely forgotten what Phase 2 of his plan is supposed to be, and once he comes up with a new plan, The Tallest wants no part of it. Having irritated The Tallest by summoning the Irken Armada, Zim puts himself and all of Earth in danger. Those listening to some of the smaller roles in the film may notice Rick and Morty's Justin Roiland, alongside the show's original cast.
16

Rocko's Modern Life: Static Cling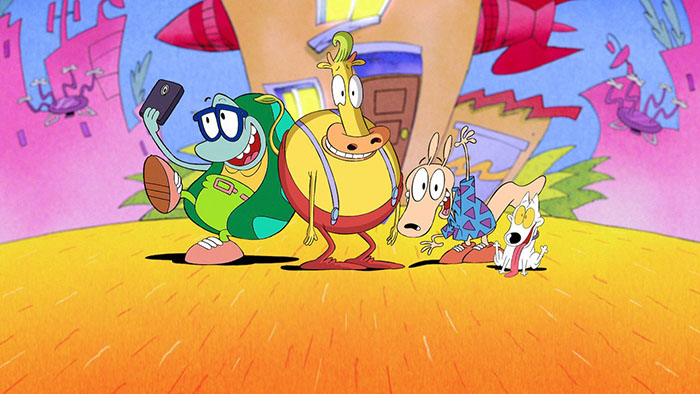 Like Enter the Florpus, Rocko's Modern Life: Static Cling is a continuation and sequel to the original series from the 1990s. Critically-acclaimed on its release, Static Cling picks up 23 years after the original series, with Rocko, Heffer, and Filburt being sprung back into society after spending time in space. Now in a late-2010s era O-Town, the three friends find themselves surrounded by modern amenities like smartphones, energy drinks, food trucks, and coffee shops. While Heffer and Filburt enjoy the 21st century, Rocko would rather spend his time trying to get his favorite TV show, The Fatheads, back on the air, as it remains the last remnant of his past. To do so, he goes on a quest to find Ralph Bighead, the show's original creator.
The Best VPN Options for Netflix [December 2020]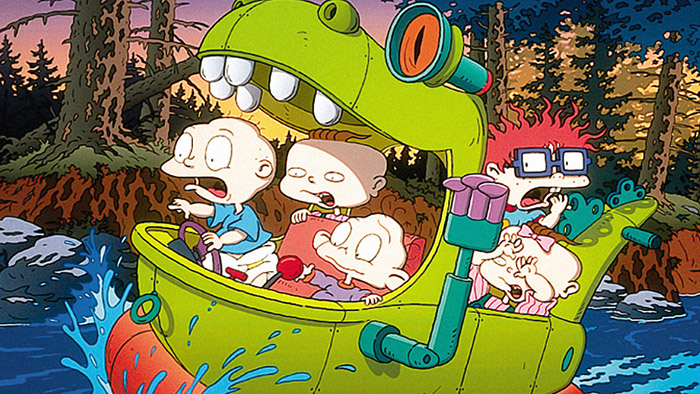 The first of three theatrical films based on one of the most-popular Nicktoons of all time, The Rugrats Movie is perhaps best remembered for introducing Dil Pickles to the show, the baby brother to Tommy Pickles. After the birth of Dil (short for Dylan), Tommy and the other babies quickly grow tired of his constant crying and need for non-stop attention, leading to a major fight between Tommy and baby Dil. Despite Tommy's disapproval, the other babies decide to take Dil back to the hospital using a Reptar Wagon to journey out of the house. Crashed in the woods outside town, the babies must find Dil and return home. Though not as well-received as the sequel, Rugrats in Paris, The Rugrats Movie is notable for being the first Nickelodeon movie based on a Nicktoon, which later led to films like The Spongebob Squarepants Movie and its sequel, and The Wild Thornberrys Movie.
14

Rugrats in Paris: The Movie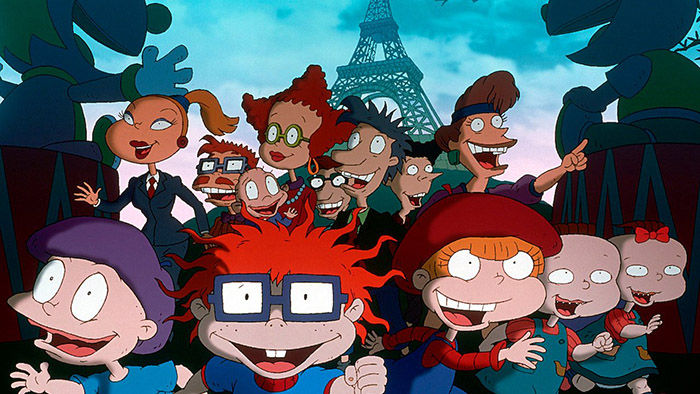 When you've finished Rugrats: The Movie, you'll want to check out its sequel, Rugrats in Paris. By far the best in the trilogy of Rugrats films, Rugrats in Paris changes the focus from Tommy Pickles to his best friend Chucky as the entire crew heads to a vacation in Paris. When Stu and Chaz are sent to Euro-Reptarland to fix animatronic dinosaurs they had built for the park, the babies find themselves in over their head as they face off against Reptarland manager Coco La Bouche. Meanwhile, Chucky's dad Chaz finds himself the target of Coco's love, and the group—plus new addition Kimi Watanabe—do their best to stop Coco from becoming Chucky's mom.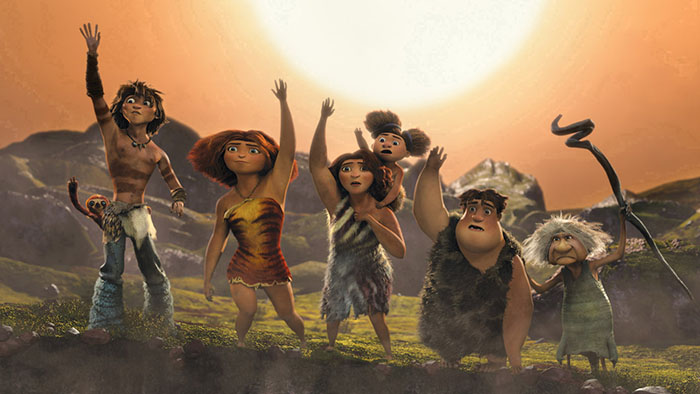 Prehistoric family the Croods live in a particularly dangerous moment in time. Patriarch Grug (Nicolas Cage), his mate, Ugga (Catherine Keener), teenage daughter Eep (Emma Stone), son Thunk (Clark Duke) and feisty Gran (Cloris Leachman) gather food by day and huddle together in a cave at night. When a more evolved caveman named Guy (Ryan Reynolds) arrives on the scene, Grug is distrustful, but it soon becomes apparent that Guy is correct about the impending destruction of their world. The Croods led to a spin-off television series on Netflix, Dawn of the Croods, and a sequel is due out in December 2020.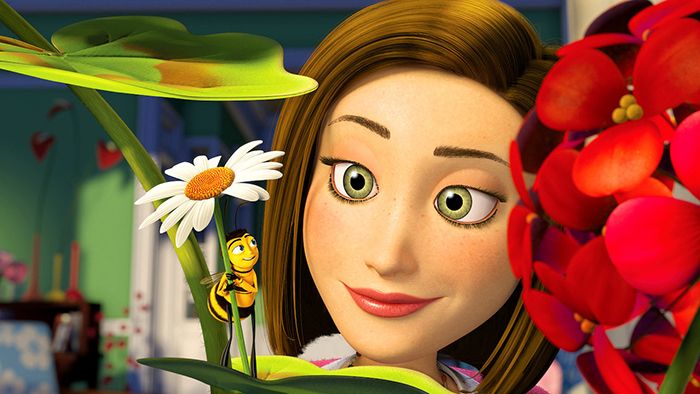 What would have been a forgotten kids movie of the 2000s has seen a bump in popularity over the last two years thanks to a resoundingly-popular meme, one surely embraced by Netflix when they gained the rights to stream Bee Movie. Produced, written, and starring Jerry Seinfeld, Bee Movie is, for what it's worth, a deeply odd film, avoiding the traditional trappings of a three-act structure made for children and detailing what happens when Barry B. Benson (Jerry Seinfeld) introduces himself to the human population and sues to stop the world from consuming and selling their honey. Strange plot details aside (including moments where both Sting and Goodfellas star Ray Liotta portray animated versions of themselves on trial), the film is pretty standard fare from Dreamworks, but it's worth watching just to see how weird 2000s animation could be.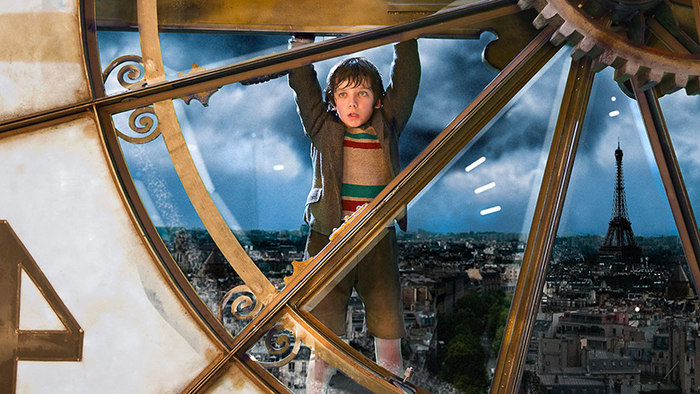 Orphaned and alone except for an uncle, Hugo Cabret (Asa Butterfield) lives in the walls of a train station in 1930s Paris. Hugo's job is to oil and maintain the station's clocks, but to him, his more important task is to protect a broken automaton and notebook left to him by his late father (Jude Law). Accompanied by the goddaughter (Chloë Grace Moretz) of an embittered toy merchant (Ben Kingsley), Hugo embarks on a quest to solve the mystery of the automaton and find a place he can call home. Directed by acclaimed filmmaker Martin Scorsese, Hugo is an exploration of the magic of movies, and a heartwarming adventure tale the whole family will love.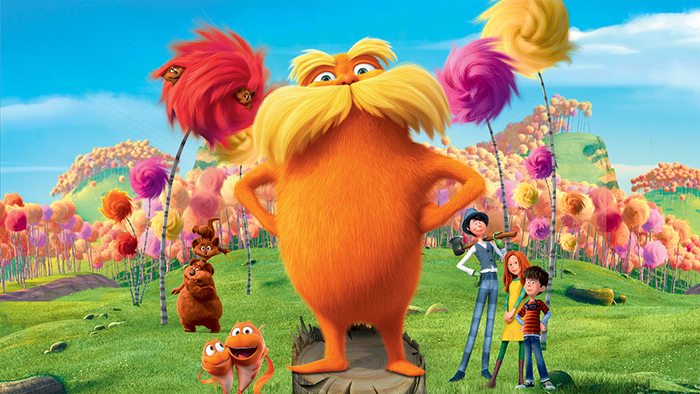 Illumination Entertainment primarily works in their own universes, creating the likes of Despicable Me or The Secret Life of Pets, but on occasion, they've also dived into the world of Dr. Seuss. Years before producing The Grinch, Illumination brought the classic children's environmental tale The Lorax to the big screen, complete with a new framing device and all new characters. The film follows a twelve year old kid named Ted (voiced, somewhat inexplicably, by Zac Efron), who lives in the artificial world of Thneedville. Wanting to win the heart of Audrey (Taylor Swift), he attempts to hunt down a Truffula tree. While doing so, he meets the Once-ler (Ed Helms), who dives deep into his backstory to explain what happened to the Truffula trees and how the Lorax, the guardian of the trees, failed to stop their destruction.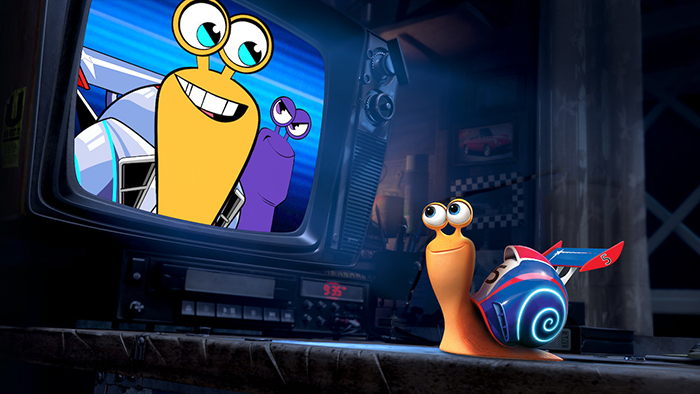 Although not generally considered one of Dreamwork's strongest efforts, Turbo is a lot better than people give it credit for. Turbo follows Theo (voiced by Ryan Reynolds), a snail whose obsession with speed has led to an unusual dream: to become the world's greatest racer. When his DNA is infused with nitrous oxide after a strange accident, Theo—now sporting the name Turbo—embarks on a quest to race at the Indianapolis 500. Featuring an all-star voice cast including Paul Giamatti, Samuel L. Jackson, Bill Hader, Snoop Dogg, Michael Peña, Luis Guzmán, and Ken Jeong. The movie never received a sequel, but it did get a follow-up television series titled Turbo Fast, which ran for three seasons on Netflix.
8

Cloudy with a Chance of Meatballs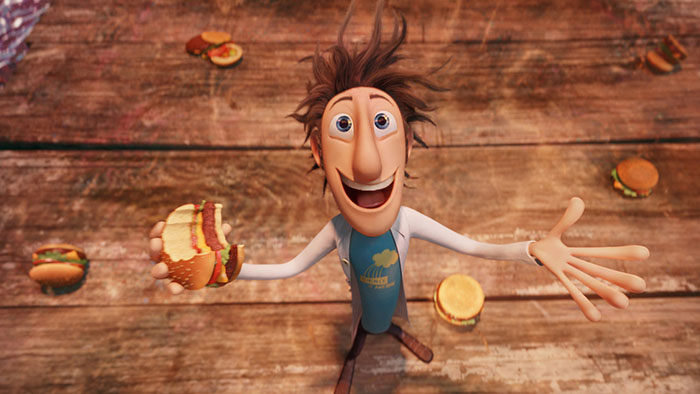 Most people probably didn't see Cloudy with a Chance of Meatballs becoming a critical darling, in addition to its massive box office success, but that's exactly what happened when the film was released in 2009. Loosely based on the children's book of the same name, Cloudy with a Chance of Meatballs follows Flint Lockwood (Bill Hader), a failed inventor who thinks he has the answer to the town's crisis. He builds a machine that converts water into food, and becomes a local hero when tasty treats fall from the sky like rain. But when the machine spins out of control and threatens to bury the whole world under giant mounds of food, Flint finds he may have bitten off more than he can chew. The film was directed by Phil Lord and Christopher Miller, creators of the cult hit Clone High, who later went on to direct critically-acclaimed films like The Lego Movie and both 21 and 22 Jump Street.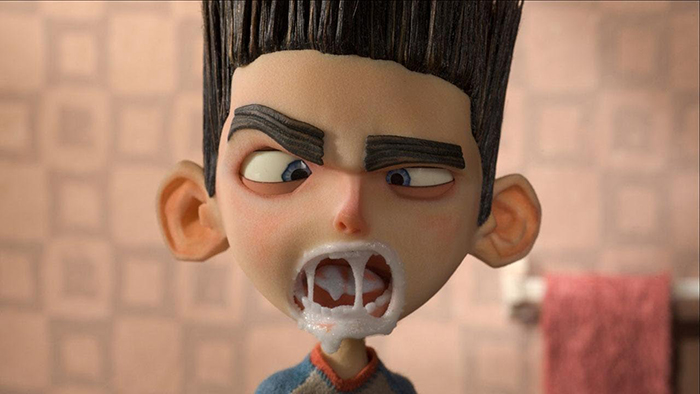 Laika is one of the most innovative and creative production companies working in animation today, and one of the only companies capable of producing theatrical stop-motion animation. While we've been big fans of most of their output, it's tough to beat the company's masterpiece, Paranorman. The film follows Norman Babcock, a young kid with the ability to speak with the dead. When Norman learns that a witch placed a curse on the entire town, he's left on his own to stop it. Invading zombies, bullies, and his controlling parents are just a few of the threats he'll face in this spooky animated flick that's fun for the whole family.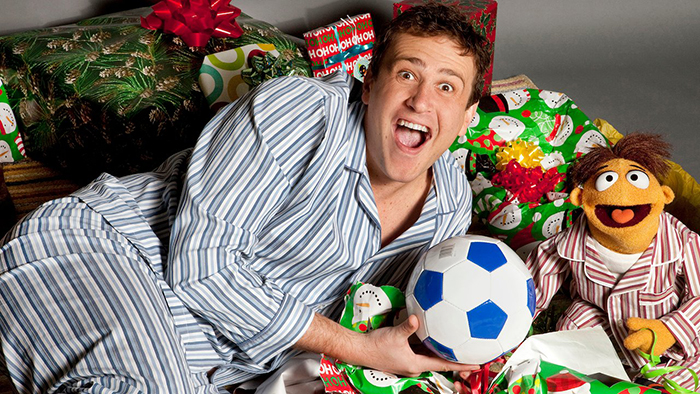 The Muppets have had a rough time in pop culture since the passing of Jim Henson, but this 2011 reboot managed to capture much of the spirit of the original films. Working from a script by Nicholas Stoller and Jason Segal, who had previously worked with Jim Henson's Creature Shop on Forgetting Sarah Marshall, the film stars Segal as Gary, a fan of the Muppets and the brother to Walter, who happens to be a Muppet himself. After heading out on vacation with Gary's girlfriend Mary (Amy Adams), the three stumble on oil magnate Tex Richman's plan to destroy Muppet Studios for the oil underneath. Together, the group joins forces with the Muppets as they work to put on one last show in order to raise the $10 million needed to save the studio.
30 Best Sci-Fi & Fantasy Shows Streaming on Netflix [Spring 2021]
Although the Shrek franchise burned out with the arrival of Shrek Forever After in 2010, a spin-off released just a year and a half later managed to recapture some of the magic of the earlier moments of the series. This prequel follows the titular cat, played by Antonio Banderas yet again, who is run out of town after being accused of robbing a bank—a crime actually committed by Puss' friend, Humpty Dumpty (Zach Galigianakis). Despite being blamed for Dumpty's actions, the two reunite to steal a goose that lays golden eggs. The film also stars Salma Hayek as Kitty Softpaws, a notorious cat burglar, and Billy Bob Thorton and Amy Sedaris as Jack and Jill. Though the film's planned sequel was canceled in 2015, Dreamworks Animation gave the film another greenlight in 2019.
4

Lupin the 3rd: The Castle of Cagliostro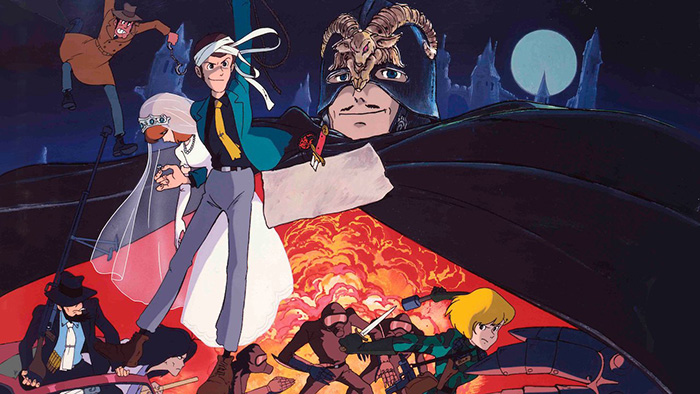 If you haven't heard of The Castle of Cagliostro, you probably aren't an animation nerd. The first film from legendary director Hayao Miyazaki, and one of two films directed by Miyazaki not released under the director's own Studio Ghibli. The film, an adaptation of the classic Lupin III manga, it a must-watch now that it's on Netflix, especially for fans of Miyazaki who have yet to visit the director's early works. The film follows Lupin III, a master thief who discovers the money he robbed from a casino is counterfeit. He heads to Cagliostro to find the source of the forged cash, only to find himself on a mission to rescue a princess from capture.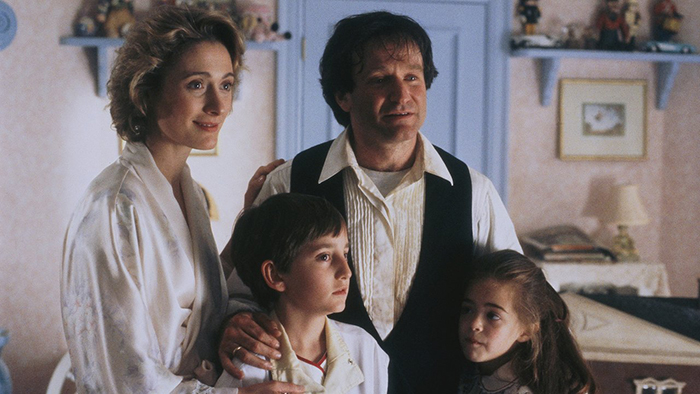 Steven Spielberg's 1991 fantasy continuation of Peter Pan holds up nearly 30 years after it premiered in theaters, thanks to starring roles from Robin Williams as Peter, and Dustin Hoffman as the titular Hook. The film follows Peter Banning, an investment banker who is too involved with his work to spend time with his family. While visiting his wife Moira's grandmother Wendy, he learns from Wendy that, in truth, he's Peter Pan, having given up on his life in Neverland to spend his life with Moira. When Hook returns to kidnap his children, Peter will have to rediscover the magic of his forgotten childhood to save the day. With a truly all-star supporting cast including Julia Roberts, Bob Hoskins, Maggie Smith, Gwyneth Paltrow, and Dante Basco, Pan is absolutely worth revisiting.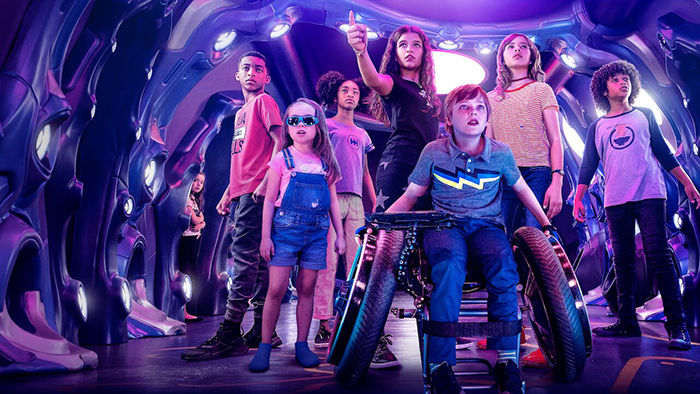 Robert Rodriguez may have made his name on showing the violence of man in films like Desperado and From Dusk Till Dawn, but he hasn't limited himself to adult-driven action the way his close collaborator Quentin Tarantino has. Rodriguez directed all four Spy Kids films, bringing the adventures of the Cortez family to life, as well as the children's superhero film The Adventures of Sharkboy and Lavagirl. We Can Be Heroes is the director's first Netflix Original film, and it dives back into the universe he built with Sharkboy. The film follows a group of kid superheroes—including the child of Sharkboy and Lavagirl—as they team up to save their parents from an evil supervillain.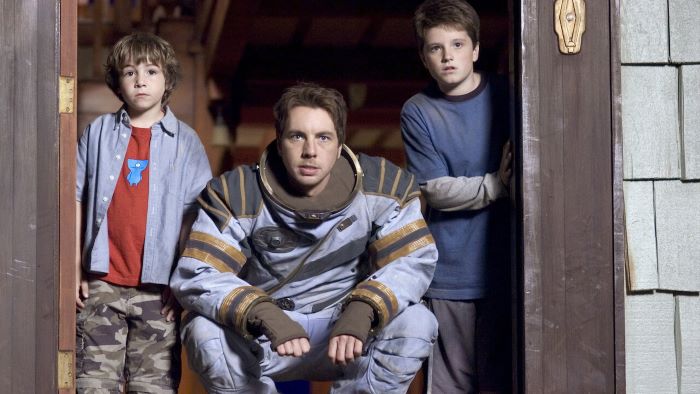 At first glance, Zathura might sound like a Jumanji rip-off, only set in space. Two kids get sucked into a board game and find themselves in over their heads? Right out of Jumanji. And of course, you'd be right, but only if you aren't familiar with the original books the films are based from. Jumanji author Chris Van Allsburg wrote Zathura as a sequel to Jumanji, and although Zathura's film adaptation stands on its own, it's still a fascinating adventure for any fans of the jungle classic. This adaptation stars a young Josh Hutcherson, alongside Dax Shepard and Kristen Stewart.
Disclaimer: Some pages on this site may include an affiliate link. This does not effect our editorial in any way.