30 Best Kids Movies on Netflix – Summer 2019
There's nothing quite like gathering your family around the television at night to watch something together, be it the newest Marvel adventure or a brand-new animated flick from Pixar. Sometimes, of course, you don't need something that's good for the entire family—you need something to throw on for the kids to watch in the background. Not every kids' movie has to be entertaining to everyone in the room, although the best ones can be watched no matter your age. And since it's currently summer vacation, you'll probably find that throwing on some entertainment for the kids in your house to chill out to during weekday afternoons might help you get some work done in general.
Also see our article 55 Best Shows to Binge Watch on Netflix
Netflix has a whole lineup of kid-friendly entertainment, but a lot of it comes from original television shows produced by Netflix. If you're looking for something a bit longer than the typical 22-minute episode of Beat Bugs or the Boss Baby television show, we've got some suggestions in mind. Let's take a look at some of the best kid-friendly entertainment on Netflix for summer 2019.
30. Harry and the Hendersons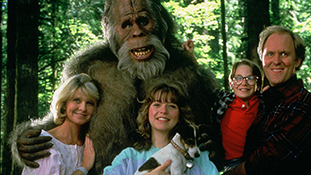 When the Hendersons, who are vacationing in the Pacific Northwest, accidentally run over a strange Bigfoot-type animal, they mistake him for a bear and take him home to be stuffed. When they realize what the creature really is, they decide to adopt Harry as a pet. In order to protect Harry from the authorities who hunt him, they must keep him a secret. This 1987 fantasy comedy stars John Lithgow as the patriarch of the Hendersons, and won an Academy Award for Best Makeup. This sweet story of a lovable Bigfoot is perfect for audiences of all ages.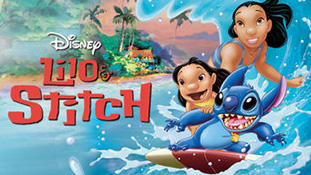 Before Moana, there was Lilo and Stitch, Disney's other 2000s animated tale set in the Oceanic region. The sci-fi comedy follows Lilo, a young girl who lives with her older sister following the passing of her parents. Lilo's sister agrees for her to adopt a dog, but instead, she ends up with an escaped alien creation, codenamed Experiment 626, who crash-landed on the planet after escaping from its captors. Under Lilo's tutelage, Stitch must learn how to behave like a polite being on Earth, in order to escape both the watch of the government and the aliens who have come to get him back. Lilo and Stitch led to three direct-to-DVD sequels, a full series on Disney Channel, and plenty of merchandise still available today. The movie feels slight for how much it eventually led to, but it's also the best of the entire media franchise.
A remake of the original Benji tale updated for 2018, this newly-made, Netflix Original film is directed by the original director's son, Brandon Camp. A reboot for the modern age, Benji tells the story of the titular dog, an orphaned puppy who meets two children who quickly fall into danger. When the kids are kidnapped, it's up to Benji and his scruffy sidekick dog to save the day. Benji doesn't do anything new to the basic formula of dog movies, but it is a solid entry for a family night in as opposed to traveling to the movie theater. Plus, as a Netflix Original, it'll never leave Netflix. Benji is perfect for anyone in the family.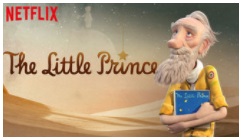 Based on the novella first published in France 1943, The Little Prince is a 3D animated film that uses modern technology and stop-motion animation to recreate the story of the classic bedtime story. When a young girl is forced into a life based on schedules and routines created by her overbearing Mother, she's thrilled to meet her elderly next-door neighbor, a retired Aviator. The Aviator will tell the Girl the story of the Little Prince, a young boy who lives in space on an asteroid. Critically-acclaimed for its animation style, The Little Prince manages to recreate the world of the original novella in a modern fashion without losing what made the book so amazing to begin with. And since it's a Netflix Original, you'll never have to worry about the film being taken off the service.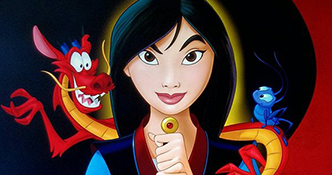 Mulan was released towards the end of the "Disney Renaissance" of the 1990s, but it's very much a part of that lineup of films. Telling the story of Mulan (Ming-Na Wen; singing voice provided by Lea Salonga), the film begins with the Huns, led by Shan Yu, invade Han China by breaching the Great Wall, causing a mobilization from the Emperor of China. Fa Mulan, hearing that her elderly father will be forced to go to war once more, disguises herself as a man in her father's armor in order to enlist in his place. Meanwhile, a small dragon named Mushu (Eddie Murphy) is sent to awaken the Stone Dragon to protect Mulan, accidentally destroying it in the process. He teams up with Mulan to protect her himself as she begins her training to battle Shan Yu's army. With a live-action adaptation on its way for 2019, now's a perfect time to catch up on the original.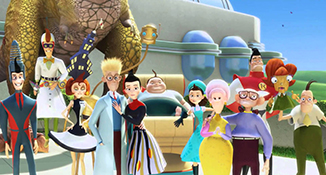 Meet the Robinsons isn't exactly Disney at its peak of brilliance, but it is considered something of an underrated gem by fans of the animation company. The film was the second CGI creation from the company, released after Chicken Little (which is on Netflix, but frankly, not worth watching), and the first film released after John Lassetter took over animation control for the entire company following the purchase of Pixar. Following the adventures of Lewis, a 12 year old genius inventor, who meets Wilbur Robinson, a 13 year old boy who brings him to the future. The film is a blast of comic hilarity, even if the story doesn't hold a candle to the original book, and it's well worth a watch for animation nerds and families alike.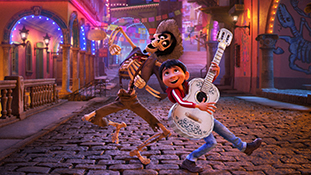 Pixar's had something of a rough stretch for the last few years. Although the company's streak of film's between 1995 and 2010 are largely indisputable as incredible (with the single exception of Cars and, arguably, parts of Up), the production company's films between 2011 and 2018 have been mixed. Some have held up well, including 2015's Inside Out, and plenty of them (Monsters U, Finding Dory, Brave) have been warmly received, but others like The Good Dinosaur were largely ignored or met with a shrug. Coco is closer to Inside Out in this regard, a warm hit that has a slow first act but picks up in the halfway point of the movie, coming around in the third act to hit you with the Pixar-signature emotional punch. It's a great film, and if you're looking for something new to watch on Netflix with the entire family and missed this one in theaters, it's a perfect time to revisit it.
23. The Christmas Chronicles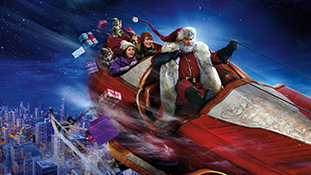 One of the newest original films from Netflix, The Christmas Chronicles follows two siblings on Christmas Eve. When their single mother leaves them home alone for the night, Kate and Teddy Pierce hatch a scheme to capture Santa Claus to prove his existence using a camera. When they manage to capture footage of his sleigh, the two try to land in his sleigh, only to meet the man himself (played by Kurt Russell). The film is a wild adventure through Chicago as the trio attempts to save Christmas, and while we won't argue the film is high art in any way, Kurt Russell's performance makes this all the more merrier. Definitely check this one out.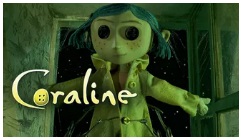 Adapted from Neil Gaiman's book of the same name, Coraline is the first feature film produced by Laika Studios, a stop-motion animation studio that has created some incredible work over the past decade. Coraline tells the story of Coraline Jones, an adventurous 11-year-old who is uprooted from her home to move to a new one she doesn't much care for. While looking for something to do in her new area, she goes exploring and discovers a secret door in her new house—one that leads to a parallel world, where her parents have time for her and listen to her needs. While this idealized world feels too perfect to be true, the truth is far more sinister: the world is hiding a dark secret. The film was directed by Henry Selick, best known to animation fans as the man behind The Nightmare Before Christmas and James and the Giant Peach.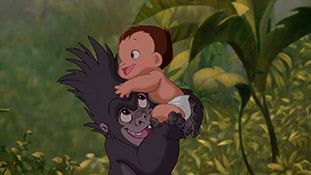 Considered the final film released during the 1990s Disney Renaissance (which, in our opinion, does a disservice to two of the best Disney animated films, Lilo and Stitch and The Emperor's New Groove, but we digress), Tarzan is perhaps best known for its Phil Collins soundtrack and the excellent adaptation of the original source material, which uses both traditional animation and CGI backdrops to make a unique-looking film, complete with everything you would want in an adaptation. The film follows Tarzan, an orphaned child in the jungle who is raised by a group of gorillas, along with his surrogate mother Kara. Now an adult, Tarzan must protect his clan from the arrival of a group of English explorers, led by the hunter Clayton, who accompanies the Porters, Jane and her father Archimedes. Torn between his newfound love for Jane and his family of gorillas, Tarzan must find his place in this world.
The Top 100 Movies on Netflix – October 2019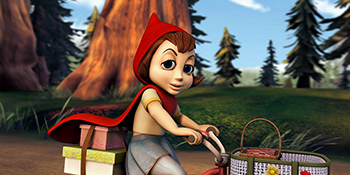 To be honest, the animation in 2005's Hoodwinked hasn't aged well. Unlike most of the films on this list, Hoodwinked was self-funded and independently animated, made on a budget of less than $8 million. Still, the film managed to receive strong reviews outside of the animation quality, and both its script and the film's voice actors have all received praised. The film reimagines the story of Red Riding Hood as a police investigation story, using flashbacks and clues to tell the story from multiple points of view. The film begins when Red (Anne Hathaway) has discovered that the Big Bad Wolf (Patrick Warburton) has disguised himself as her grandmother, only for Granny (Glenn Close), to jump out of the closet just as the Woodsman (Jim Belushi) bursts through the window. As police investigate the situation, they learnt that not all is as it seems.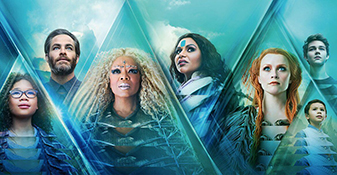 The fourth narrative-based film from acclaimed director Ava DuVernay (Selma) promised to be a major milestone in film for multiple reasons. With the filming of A Wrinkle in Time, DuVernay became the first African American woman to direct a film with a budget totalling nine figures, and the first African American director of a film to make more than $100 million at the box office. Despite these historical precedents, A Wrinkle in Time is no perfect film. Though it's visually stunning, the novel is a difficult work to adapt to the big screen. While we enjoyed it, it's definitely something to keep an open mind on before diving into such a divisive film.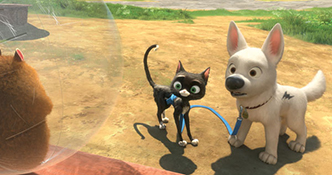 Most people think of Tangled or Wreck-It Ralph as the movies that helped bring Disney back to a golden age of animation, creating classics that hold up today instead of films like Chicken Little or Home on the Range. Unfortunately, 2008's Bolt seems to have passed many people by, despite critical praise and being held up as one of Disney's best of the 2000s. In Bolt, a puppy named Bolt is adopted by a young girl named Penny, who eventually becomes a star in a hit television series starring both her and Bolt. Bolt was raised to believe everything is real, including his superpowers and his crime-fighting abilities, which causes him to panic following the filming of an episode which ends with Penny kidnapped. After accidentally shipping himself to New York while chasing after Penny, Bolt must find a way to Penny with the help of some new friends.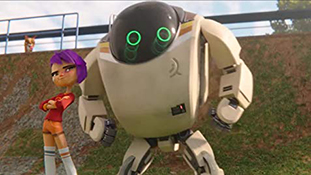 Netflix's first fully-original animated feature film takes viewers on a journey to the futuristic city of Grainland and follows Mai Su, who lives an ideal life with her parents prior to a divorce and her father leaving her family. Mai's mother Molly gets through the divorce by buying advanced robots known primarily as Q-Bots, but these robots take up Molly's time and leaves Mai alone with her thoughts. As she abandons the idea of robots, she finds herself ostracized from society, where robots are quickly replacing everything from the education system to law enforcement. Now a teenager, Mai finds herself in trouble when a rare robot known as 7723 (the voice of John Krasinski) escapes from its captivity and must be watched by Mai's care. With Marvel-like action and a stellar voice cast, Netflix's first animated original is a rare treat.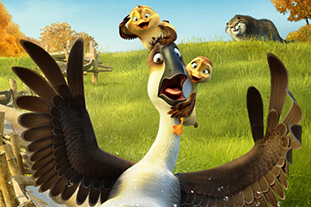 From the director of 2007's Surf's Up comes Duck Duck Goose, a Netflix original animated film co-produced between the United States and China. The film follows Peng (Jim Gaffigan), a Chinese goose whose flock is in the middle of migration. Unfortunately for Peng, he's unliked by his flock and is abandoned while asleep, left alone in the wilderness. When Peng runs into a duo of ducklings separated from their mother, the three begin their trek to rediscover their place in the world, with only the others to rely on. The film also features the voice talent of Zendaya, Greg Proops, Stephen Fry, Carl Reiner, and Reggie Watts. Originally slated for release in theaters, the film's status as a Netflix original means you can stream it whenever you want.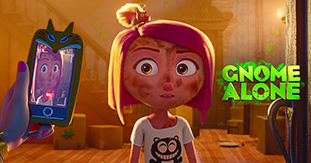 From the director of The Nut Job comes this brand-new Netflix original animated film, Gnome Alone. Based around a war between Gnomes and Troggs, wacky creatures who live underground and are determined to eat the Earth, the film follows pre-teen Chloe (Becky G), who moves into a new house that is filled with garden gnomes that come to life to fight the Troggs. Though Chloe and her new nerdy friend Liam seem destined to take up arms between the two sides, Chloe is forced between her new life of fighting against the Earth's enemies or becoming a popular middle school student—a choice that is harder than it seems.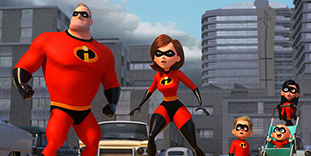 Fans of the first Incredibles film waited fourteen years for the sequel to premiere, and though some found disappointment in it, the general reaction to the film was pretty strong. The sequel picks up right where the first film ended, with the Parr family in the parking lot of their son's track meet, ready to battle the Underminer. After a fight leaves the city in ruins, the family finds themselves without a home and without many options—that is, until Helen gets a new job. While she moonlights as a hero in a brand-new city, Bob is left at home with Violet and Dash, taking care of the kids and out of the spotlight. When a new villain appears on screen, promising to take control of the heroes to turn them into villains, the family has to work together with Frozone and a league of new heroes to stop Screenslaver and save the day.
13. Pokemon the Movie: I Choose You!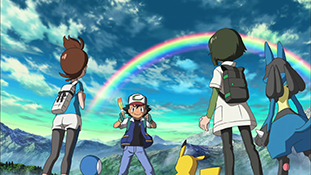 In this adaptation of the original Pokemon pilot, the film follows Ash Ketchum, a young boy who celebrates his birthday by becoming a Pokemon trainer. After accidentally sleeping in too late, he arrives at Professor Oak's lab to learn all three Pokemon he could've had—Bulbasaur, Squirtle, and Charizard—have been taken by other trainers. Despite the disappointment, Ash meets his first Pokemon, an Electric-type named Pikachu, who becomes fast friends with Ash as they travel the world. Fans of the original anime will want to check out this retelling of the series, which takes some twists and turns and features all-new characters to replace Brock and Misty.
12. Hotel Transylvania 3: Summer Vacation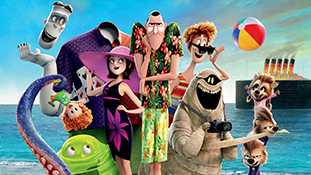 Some may be turned off by the Hotel Transylvania series, a film trilogy that seemed tired from the get-go, largely thanks to an apathetic view on Adam Sandler's films in the 2010s. While that may be fair, the director of all three Hotel films will be a name recognized by any fan of animation: Genndy Tartakovsky. Known for his shows on Cartoon Network like Dexter's Laboratory, Star Wars: Clone Wars (the original 2D version), and Samurai Jack, the three Hotel films represent Tartakovsky's film output of the last decade, and still manage to feature his love for 2D animation techniques, despite appearing as 3D CGI. In the third film, the group from the hotel decide to head out on a vacation, only to find themselves in trouble when Drac falls for the mysterious captain of the ship.
11. Cloudy with a Chance of Meatballs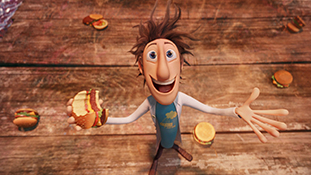 Most people probably didn't see Cloudy with a Chance of Meatballs becoming a critical darling, in addition to its massive box office success, but that's exactly what happened when the film was released in 2009. Loosely based on the children's book of the same name, Cloudy with a Chance of Meatballs follows Flint Lockwood (Bill Hader), a failed inventor who thinks he has the answer to the town's crisis. He builds a machine that converts water into food, and becomes a local hero when tasty treats fall from the sky like rain. But when the machine spins out of control and threatens to bury the whole world under giant mounds of food, Flint finds he may have bitten off more than he can chew. The film was directed by Phil Lord and Christopher Miller, creators of the cult hit Clone High, who later went on to direct critically-acclaimed films like The Lego Movie and both 21 and 22 Jump Street.
The 60 Best Shows on Netflix Right Now – October 2019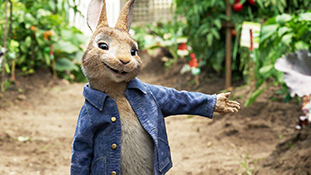 In this live-action/CGI adaptation of the classic children's character, Peter Rabbit follows the titular character (James Corden), alongside his three sisters Flopsy, Mopsy, and Cotton-Tail, who spend their days in Mr. McGregor's vegetable garden. However, when one of McGregor's relatives (Domhnall Gleeson) moves into Mr. McGregor's house without warning, the rabbits are suddenly under attack from McGregor's great-nephew, who doesn't like finding a group of rabbits living in the garden out back. A battle of wills soon breaks out as the new owner hatches scheme after scheme to get rid of Peter — a resourceful rabbit who proves to be a worthy and wily opponent.
The second-cutest movie involving a CGI bear to be released in 2018 (no offense Pooh, but we do love Paddington),
Christopher Robin
is a sequel to the original tales, bringing the classic characters to life as never seen before, while also offering a glimpse at the man Christopher Robin becomes. Now a family man and a slave for capitalist labor living in London, a stressed-out Christopher Robin receives a surprise visit from his childhood pal Winnie the Pooh. With Christopher's help, Pooh embarks on a journey to find his friends: Tigger, Eeyore, Owl, Piglet, Rabbit, Kanga and Roo. Once reunited, the lovable bear and the gang
travel to the big city to help Christopher rediscover the joy of life.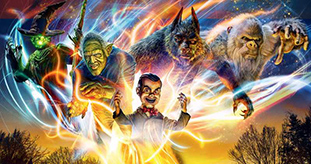 In the sequel to the hit 2015 family-horror film Goosebumps, viewers are introduced to a brand-new cast of characters that stumble into the world of R.L. Stine. When Sonny and Sam, two best friends collecting junk in an old house, accidentally stumble onto Slappy, the talking dummy from the first film and an unpublished "Goosebumps" book, they find themselves in a world of trouble. When Slappy kidnaps Sonny's mom hoping to start a family of his own, he also brings back his ghoulish friends to life in order to cause havoc throughout the town. As Sonny and Sam watch the town become overrun with monsters, witches, and other creepy beings, the two boys, along with Sonny's sister and their neighbor, join forces to save Sonny's mom—and Halloween.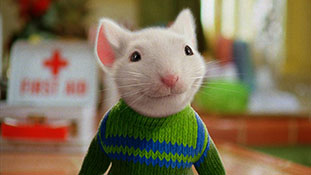 Loosely based on the children's novel of the same name,
Stuart Little
is a 1999 family comedy with an insane cast and crew. Directed by first-time live-action director Rob Minkoff
(The Lion King
,
The Forbidden Kingdom
) from a script written by, get this: M. Night Shyamalan and Greg Brooker, along with a starring cast of Geena Davis, Hugh Laurie, Jonathan Lipnicki
(Jerry
Maguire
)
,
and of course, the voice of Michael J. Fox. When the Littles go to an orphanage to adopt a new family member, a charming young mouse named Stuart is chosen. While George is initially unwelcoming to his new brother, the family cat, Snowbell, is even less enthusiastic about having a mouse as his "master" and plots to get rid of him. Against the
se difficulties, Stuart resolves to face them with as much pluck, love and courage as he can muster. In doing so, he shows his beloved new family that great things can truly come in small packages.
6. Spy Kids 2: The Island of Lost Dreams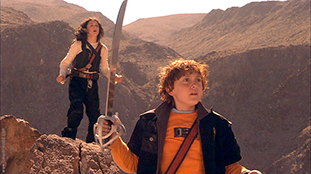 Spy Kids has secretly has become a long-running franchise. Four films, all directed by Robert Rodriguez, along with two loosely-related adult-only spin-offs in Machete (yes, they're the same character), and a Netflix Original animated series. What you may not know, however, is that within the fairly bloated series lies a stone-cold classic. Yep, Spy Kids 2: Island of Lost Dreams is the rare sequel that improves on the original tenfold. The film follows Carmen and Juni, now full members of the OSS, who arrive on a distant island filled with monsters causing mayhem. When they meet a mysterious scientist (Steve Buscemi, in an amazing role), they'll have to rely on their family members in order to defeat their rivals, Gary and Gerti Giggles, and the mastermind behind the scheme.
5. Spider-Man: Into the Spiderverse
The winner of the Best Animated Feature at the 2019 Oscars, Spider-Man: Into the Spiderverse is an absolute knock-out on both a technical level and a storytelling one. The film is set outside the traditional Marvel Universe, telling the story of Miles Morales, a teenager who is granted spider powers after being bitten by a radioactive spider. After Morales' universe's own Peter Parker gets taken out in a battle, Miles will have to team up with Peter B. Parker, a Spider-Man from an alternate reality, along with Spider-Gwen, Spider-Ham, Spider-Man Noir, and Peni Parker and SP//dr to take down Kingpin as he attempts to use a supercollider to cross through reality. The film is funny, heartwarming, and feels fresher than most thought a new Spider-Man movie could be. Meanwhile, the visual style and animated makes Spiderverse one of the prettiest CGI films ever made.
4. Charlie and the Chocolate Factory
Directed by acclaimed visionary filmmaker Tim Burton and featuring Johnny Depp as the legendary chocolate maker Willy Wonka, Charlie and the Chocolate Factory is a 2005 adaptation of the classic children's book of the same name. Instead of working from the 1971 musical film that, while well-regarded, did change multiple aspects of the novel for the sake of the songs throughout the film, Charlie is more accurate to the book that the older title, while also making room to add an origin story for Mr. Wonka. The film was a massive box office success, and led to Tim Burton's later adaptations of other classic fantasy literature, including Alice in Wonderland.
3. The Nutcracker and the Four Realms
Directed by Lasse Hallstrom and Joe Johnson (The Rocketeer, Captain America: The First Avenger) and written by Ashleigh Powell and Tom McCarthy (Spotlight, Win Win), Disney's The Nutcracker and the Four Realms is an updated take on the classic ballet. The film follows a young girl named Clara, the holder of a box containing a priceless gift. Unfortunately, Clara lacks the magic key to unlock the box, until she follows a golden thread appears to lead her to her goal. When the thread disappears into a mysterious world, she meets a nutcracker, a group of mice, and regents who preside over three magical realms. Clara and Phillip, the nutcracker and a soldier, enter a fourth realm to retrieve the key and restore harmony to all four realms.
2. Ralph Breaks the Internet
In the hit sequel to 2012's Wreck-It Ralph, Ralph and Vanellope return to set out on a brand-new adventure. Though Ralph has been having a great time since the events of the last film, things have gotten a bit stale for Vanellope. When the arcade Ralph and his friends find themselves living in gains access to a router, the pair of friends travel from the surge protector to the World Wide Web, making for a journey through memes, YouTube videos, and the world of Disney. A film about staying friends even when you're becoming new people Ralph Breaks the Internet is funnier and more charming than its early trailers might have led you to believe.
1. The Princess and the Frog
Hardworking and ambitious, Tiana (Anika Noni Rose) dreams of one day opening the finest restaurant in New Orleans. Her dream takes a slight detour when she meets Prince Naveen (Bruno Campos), who has been turned into an amphibian by evil Dr. Facilier. Mistaking her for a princess and hoping to break the spell, Naveen plants a kiss on poor Tiana—thereby turning her into a frog as well. The pair hop along on an adventure through the bayous to seek the help of a powerful voodoo priestess. The Princess and the Frog was the final 2D film created by Disney Animation before they fully switched to #D animation with Tangled, Frozen, and Moana.
Disclaimer: Some pages on this site may include an affiliate link. This does not effect our editorial in any way.