The 30 Best Dramas Streaming on Netflix [March 2021]
When it comes to streaming your favorite movies, television shows, stand-up shows, and everything else you love to watch, Netflix is probably the first place that comes to mind. From great comedies to bingeable shows, original programming to old favorites, Netflix has a little something for everyone. There are so many varieties of genres to pick from to, and it can be tough to find something worth watching depending on your mood. Comedies can warm your heart with laughter, holiday films can put you in the mood for Christmas, horror films can terrify you to your core, and animated films can make you reflect on your youth. When it comes to looking for something to put you in your feels, of course, nothing quite does that like a great drama.
TechJunkie's Cut the Cord Weekly
Drama films strike a tough balance. They often dip their toes into other genres, as is apparent by the content on this list. Historical docudramas, science-fiction love stories, and chilling crime stories all find their way onto this list, but that doesn't even begin to cover what you might find on this list. Dramas make up some of our favorite movies of all time, and we've gathered twenty-five of the best on Netflix today for this list. Here's some of the best dramas on Netflix for March 2021.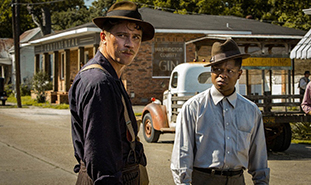 Mudbound tells the story of two World War II veterans living in rural Mississippi following the conclusion of the war. The film begins when Henry McAllen (Jason Clarke) and his wife Laura (Carey Mulligan) purchase a farm alongside Henry's brother Jamie and their father, Pappy (Jonathan Banks, Breaking Bad and Better Call Saul). The Jackson family, led by Ronsel Jackson (Jason Mitchell) works the farm for the McAllens, until Ronsel and Jamie are pulled away to fight in the war. Upon returning, Jamie deals with PTSD and alcoholism, while Ronsel deals with readjusting to southern racism following his life in Europe. As Ronsel and Jamie begin to strike up a friendship, despite the objections of Pappy, the struggle to readjust to American life threatens to break apart both families. Mudbound was also the first Netflix film nominated at the Academy Awards.
29

The Meyerowitz Stories (New and Selected)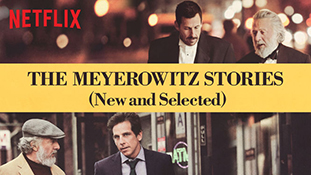 The Meyerowitz Stories (New and Selected) tells the story of three children: Danny, Matthew, and Jean Meyerowitz, played here by Adam Sandler, Ben Stiller, and Elizabeth Marvel, respectively. Danny and Jean are siblings, with Matthew as their half-brother, all tied together by their rocky relationship with their father Harold (Dustin Hoffman). Though the three children are relatively estranged from each other, their father's upcoming career retrospective brings all three to New York City to reunite, bicker, and deal with their life's problems. Despite the prominence of Sandler and Stiller, don't expect this to be a laugh-riot; like Baumbach's other tales, this is drama first, comedy second, though critics have praised Sandler's dramatic turn here as his best since Punch Drunk Love.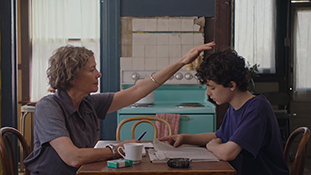 From acclaimed director Mike Mills (Beginners), 20th Century Women tells the story of Jamie, a semi-autobiographical character based on Mills' own childhood experiences with his mother. The film is set in 1979 Santa Barbara, California and follows Jamie(Lucas Jade Zumann), his mother Dorothea, and two younger women who exist in Jamie's life—Abbie (Greta Gerwig), a free-spirited punk artist living as a boarder in the Fields' home, and Julie (Elle Fanning), a savvy a provocative teenage neighbor who often shares a bed with Jamie. When Dorothea feels as though she can no longer connect with her now-teenage son, she asks both Abbie and Julie to help raise her son with her. Also on-board is another tenant in Dorothea's household, William (Billy Crudup), a handyman who once lived on a commune. Following Beginners, which also told the semi-autobiographical story of Mills' father coming out of the closet in his mid-70s, 20th Century Women is a great pairing and, arguably, an even better film.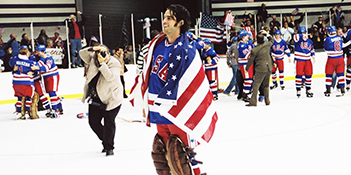 A quintessential entry in the catalogue of great American sports movies, Miracle tells the story of the 1980 United States Olympic hockey team, from their formation through their training and, eventually, their victory against the Russian hockey team at the height of the Cold War. The story begins when University of Minnesota head coach Herb Brooks (Kurt Russell) meets with the US Olympic Committee to discuss strategies for winning the 1980 Olympics. Brooks pitches the group on picking amateur players as opposed to pro-level athletes, leading to doubts that the American team will make it far in their quest for gold medals in any way. Even if you know the story, Miracle is a worthy retelling, an entertaining and fascinating story of training hard for the things you want and for sticking with the ideas you believe in.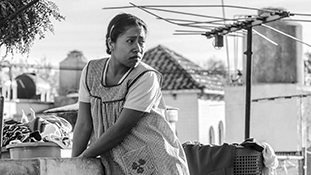 A Netflix original film and recent Oscar winner for Best Director, Best Cinematography, and Best Foreign Language Film, Roma is Alfonso Cuaron's first film since his 2013 acclaimed film Gravity. A semi-autobiographical film and Cuaron's first Spanish-language film since Y Tu Mamá También in 2001, Roma follows the life of a live-in housekeeper to a middle-class family in 1970s Mexico City. With a cast of mostly-unknown and up and coming actors, Cuaron uses his experience as an acclaimed filmmaker to make his most personal film to date. The title comes from the Colonia Roma neighborhood of Mexico City where the film is set, and the film follows Cleo, a domestic worker for the family of Antonia and Sofia. When Cleo learns she's pregnant and Antonio leaves the family, the two women left behind by the men in their lives will bond to care for each other.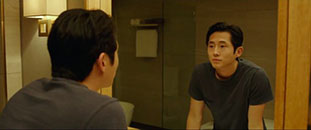 One of the best films of 2018, Burning is a South Korean psychological drama mystery adapted from "Barn Burning," the short story by famed Japanese writer Haruki Murakami. Burning follows Lee Jong-soo, a young man working to perform odd jobs in order to make money in Paju. While working, he runs into Shin Hae-mi, a girl who used to live in his neighborhood when they were children. The two develop a connection, and Hae-mi asks Jong-soo to watch her cat while she's out of town. When she returns from a trip to Africa, she introduces him to Ben (Steven Yeun, The Walking Dead), a man she met while on vacation. Ben seems like an average playboy at first, but slowly, a darker, mysterious nature reveals itself.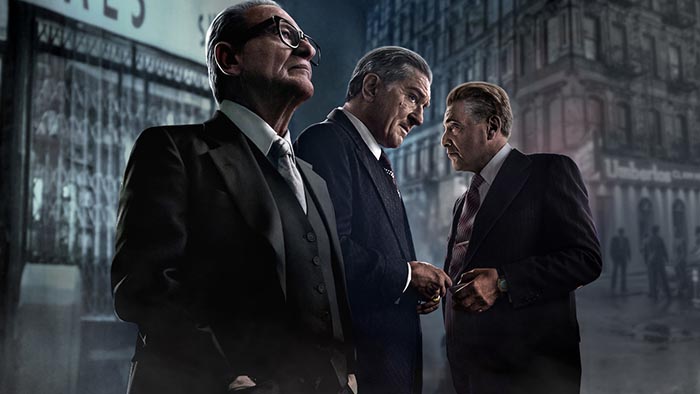 The Irishman arrived in theaters and on Netflix with a deluge of great reviews and even more controversy, as director Martin Scorsese found himself in the hot seat after delivering a critique on superhero films. Mixed press aside, nothing could stop The Irishman from becoming one of the best-reviewed films of the year, and now that it's finally streaming on Netflix, those who didn't get access to it in their local indie theater can finally stream it for themselves. The film follows truck driver Frank Sheeran starting in the 1950s, as he begins to work for Russell Bufalino and his crime family in Pennsylvania. Sheeran becomes one of their most reliable hitmen, and things get even more complicated when he goes to work for Jimmy Hoffa, the powerful, popular Teamster tied to organized crime. Scorsese teams up with Robert De Niro, his most frequent collaborator, along with Joe Pesci and Al Pacino.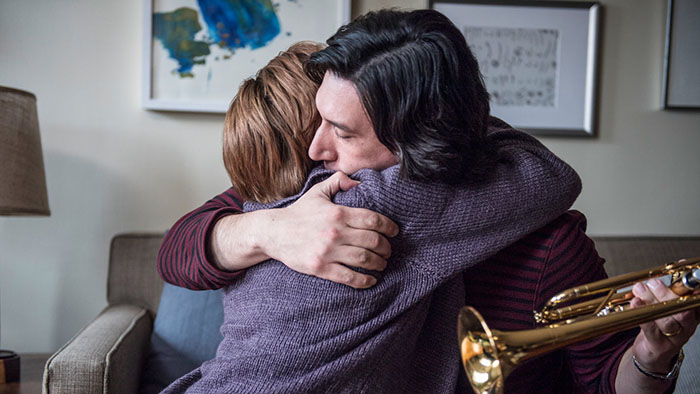 Noah Baumbach is one of the best indie directors working today, and after a successful release of The Meyerowitz Stories (New and Selected) in 2017, the director has teamed up with Netflix once again to release one of the best-reviewed films of 2019. Marriage Story is the second film Baumbach has made to tackle the concept of divorce, with The Squid and the Whale tackling the topic from the eyes of the children it affects the most. Marriage Story gets far closer to the actual divorce, following Charlie, a stage director, and his wife Nicole, an actor (played by Adam Driver and Scarlett Johansson, respectively), as they struggling through a devastating divorce after Nicole decides to move back to Los Angeles.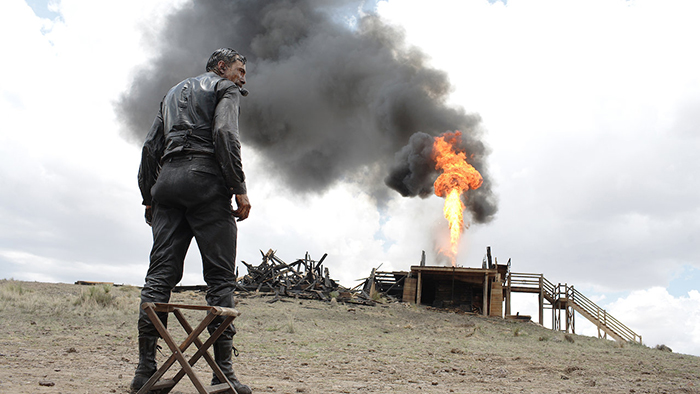 A masterpiece of filmmaking and one of the best films of this century, Paul Thomas Anderson's There Will Be Blood is a must-watch, especially since it's streaming on Netflix. Inspired by Oil!, the Upton Sinclair novel, and starring Daniel Day-Lewis as oil tycoon Daniel Plainview, There Will Be Blood is a mystifying, addictive watch that will haunt you long after the credits roll. Once a silver miner now turned oil prospector, Plainview moves to oil-rich California to continue making money. Using his adopted son HW to project a trustworthy, family-man image, Plainview cons local landowners into selling him their properties for a pittance, unaware how valuable they are. When local preacher Eli Sunday suspects Plainview's motives and intentions, he unintentionally starts a slow-burning feud that threatens both men's lives.
21

Silver Linings Playbook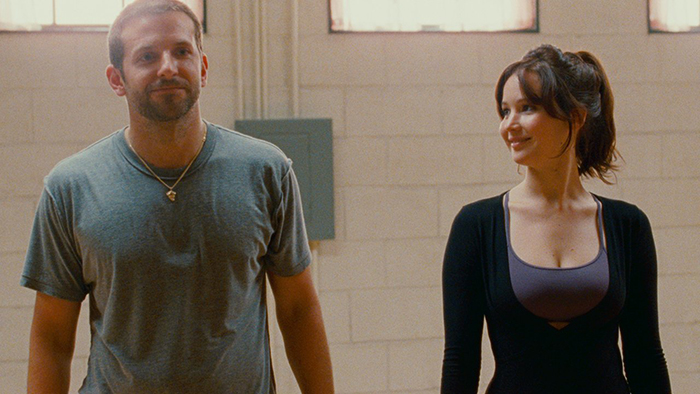 David O. Russell found massive critical and commercial success with The Fighter, following years of smaller releases like I Heart Huckabees, and in 2012, he managed to outdo himself again with Silver Linings Playbook. Based on the novel of the same name, the film follows Pat (Bradley Cooper), a man who returns home to his parents (Robert De Niro and Jacki Weaver) following eight months of treatment in a mental health facility for bipolar disorder. While at home in Pennsylvania, Pat meets Tiffany (Jennifer Lawrence), a young widow and the sister of Pat's friend Ronnie's wife. The two hit it off in a diner while talking about their medication, and the two agree to help each other with their individual goals: reconnecting with Pat's ex-wife Nikki, and entering a dance competition with Tiffany. The film received eight Oscar nominations, and Jennifer Lawrence won for Best Actress.
Leaving March 16th
The Best VPN Options for Netflix [December 2020]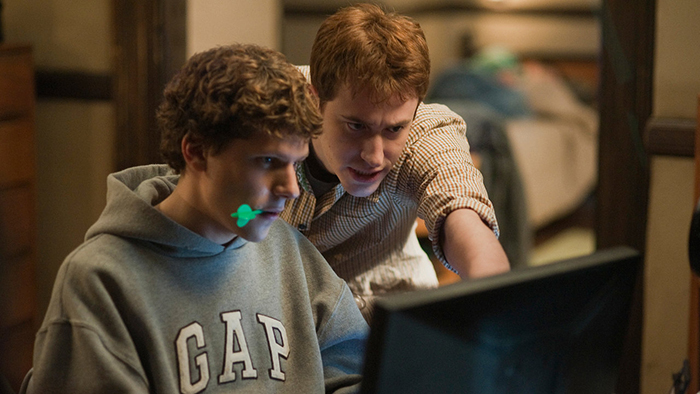 The Social Network isn't just David Fincher's best film—it's also one of the best movies of the 2010s, a truly resonant film that continues to take on deeper meanings nearly a full decade after its release. The film follows the creation of Facebook by Mark Zuckerberg (Jesse Eisenberg) throughout 2003 and 2004, beginning with the controversial creation of a Harvard-exclusive Hot or Not site and leading up to the expansion of Facebook throughout colleges around the world. Meanwhile, the film flashes forward in time to two different lawsuits Zuckerberg is involved with: one with fellow Harvard students Cameron and Tyler Winklevoss (Armie Hammer), who accuse him of stealing the website, and one with his former best friend Eduardo Saverin (Andrew Garfield), who accuses Zuckerberg of unfairly diluting his shares in the company after he was pushed out.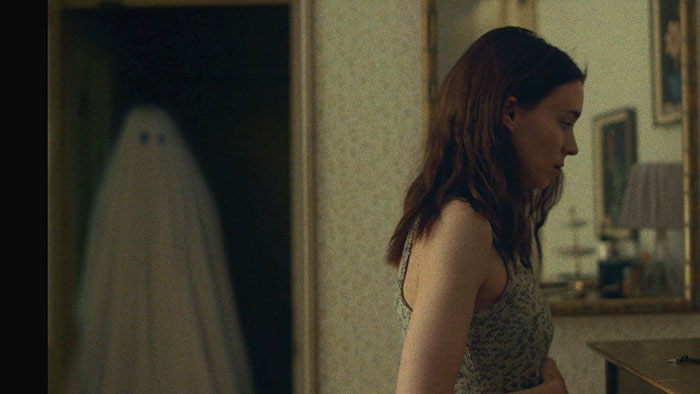 Directed by filmmaker David Lowery (Ain't Them Bodies Saints, Pete's Dragon), A Ghost Story is one of the saddest indie films of 2017. When a musician (Casey Affleck) passes away after being involved in a car accident, he becomes a ghost, returning to his suburban home. Unable to communicate with her in his spectral state, the ghost finds he has become unstuck in time, forced to watch passively as both the woman he loved and the life he knew slips away. As he finds himself floating aimlessly through time, connected only to the location of his house, the ghost watches as others leave their mark on the house he once called home.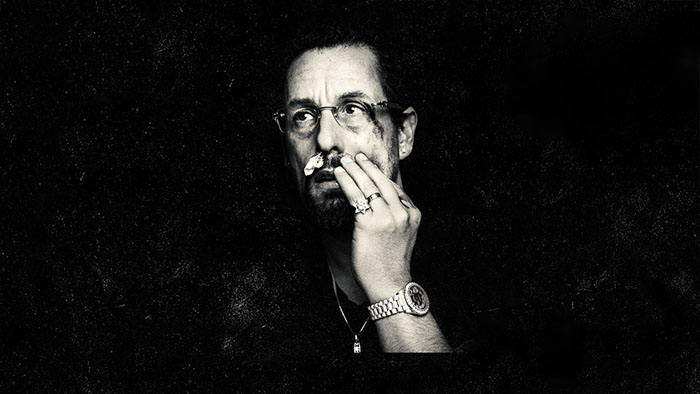 Not only is Uncut Gems one of the best films of 2019, it's also one of Adam Sandler's best on-screen performances of his career. After wowing audiences with his turn in Punch-Drunk Love back in 2002, Sandler returns to drama for the first time since The Meyerowitz Stories. In the film, directed by the Safdie Brothers (Heaven Knows What, Good Time), Sandler plays Howard Ratner, a jeweler in New York who is addicted to gambling and has found himself under a pile of debts he can't pay. After scoring a rare Ethiopian black opal that promises to sell for millions of dollars at auction, Ratner loses control of the situation after lending the gem to NBA star Kevin Garnett. As the tension rises, Ratner has to make a series of high-risk bets to get back on top of the situation.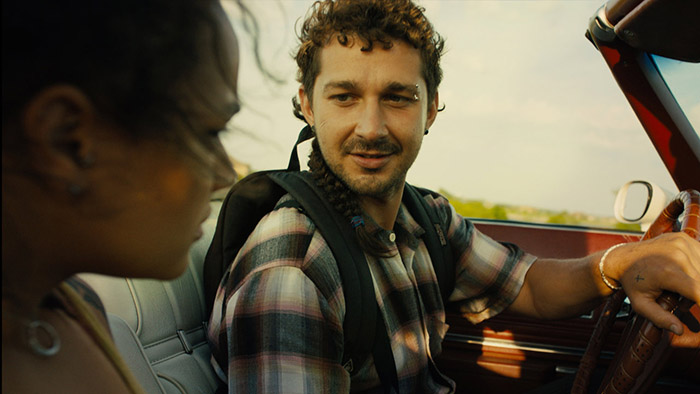 It's rare to see a film described as an epic road drama, but that's exactly what American Honey is. Released in 2016 to critical acclaim by indie studio A24, American Honey follows Star (Sasha Lane), an adolescent girl from a troubled home, who runs away with a traveling sales crew making their way across the American Midwest, selling subscriptions door-to-door. Mixed up in a group of young adults just trying to find their way in life, she finds herself enjoying the gang's lifestyle of partying, lawbreaking, and young love. The film, directed by Andrea Arnold (Wuthering Heights, Wasp), also stars Shia LaBeouf and Riley Keough.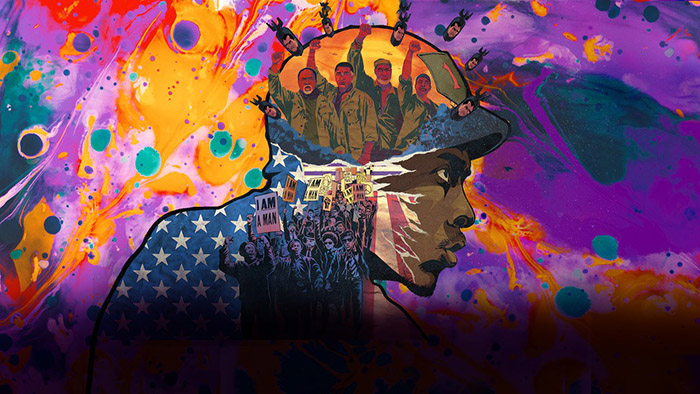 Spike Lee is one of the most prominent Black directors in Hollywood, with both his own films and his production company helping to push for diversity in the film sphere. His newest film was originally slated to have a theatrical run before coming to Netflix, but with 2020 what it is, the film skipped right to the streaming service. That's likely for the best though, since the film has become one of the most acclaimed new releases of 2020. The film follows four African American veterans from the Vietnam war, who battle both the forces of man and nature after returning to Vietnam to seek the remains of their fallen squad leader and the gold fortune he helped them hide. The film stars Delroy Lindo (The Good Fight), Jonathan Majors, and Chadwick Boseman.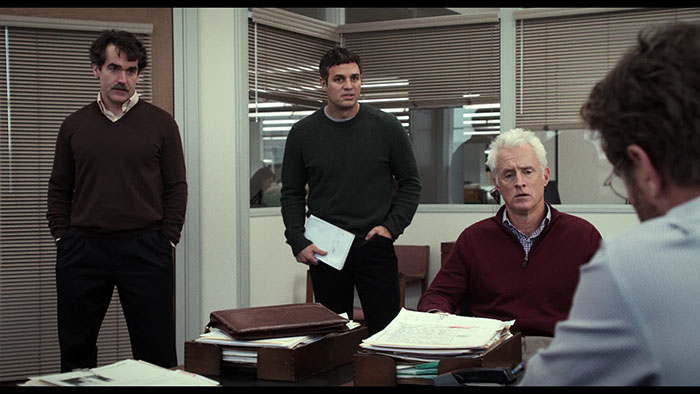 Winner of the 2016 Oscar for Best Picture, Tom McCarthy's Spotlight tells the story of a team of journalists at the Boston Globe in the early 2000s, nicknamed "Spotlight," who come together to investigate cases of systemic and widespread child sex abuse by the Roman Catholic church in the Boston area. The film is, of course, based on the true story of the Spotlight team, and features an ensemble cast, including Mark Ruffalo, Michael Keaton, Rachel McAdams, Liev Schreiber, John Slattery, Brian d'Arcy James, Stanley Tucci, and Billy Crudup. The film was critically acclaimed and is considered one of the best dramas of the 2000s.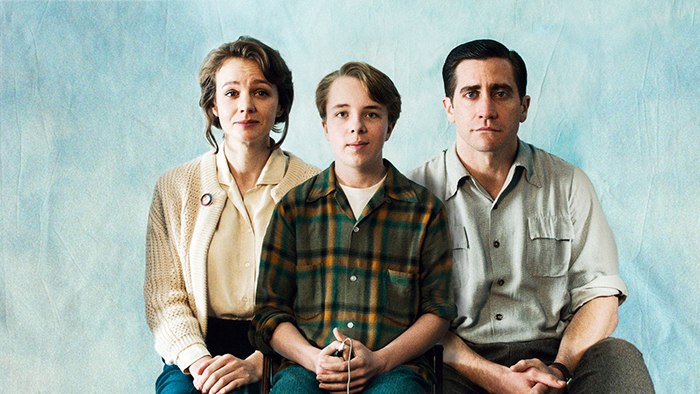 Tragically slept on after its limited release in 2018, Wildlife has finally arrived on Netflix, and hopefully it'll manage to find the audience it deserves. Written by Paul Dano (There Might Be Blood) and Zoe Kazan (The Big Sick, The Ballad of Buster Scruggs) and directed by Dano, Wildlife is the quiet, heartbreaking tale of a marriage in crisis based on the 1990 novel of the same name. The film follows Joe (Ed Oxenbould), the only child of Jeanette (Carey Mulligan) and Jerry (Jake Gyllenhaal). The three live in a small town in 1960s Montana, where an uncontrolled forest fire breaks out along the Canadian border. When Jerry loses his job, he leaves the family to fight the fire, forcing the two to make new lives for themselves. As Jeanette struggles with her new life, Joe finds himself forced to care for both himself and his mother.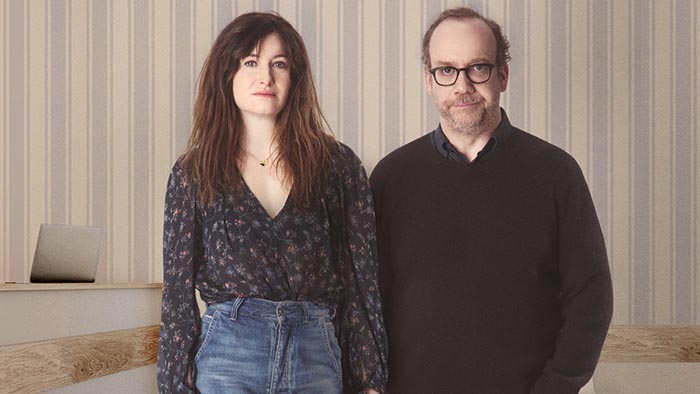 An underrated Netflix original, Private Life is the heartbreaking tale of Richard and Rachel (Paul Giamatti and Kathryn Hahn, respectively), a middle-aged couple desperately trying to have a child together. After multiple failed attempts at artificial insemination, they learn that Richard has a blockage preventing him from producing sperm, forcing him to undergo a surgery that puts him $10,000 in debt to his brother Charlie. While this is happening, the couple also learn that the child they were looking to adopt, after being matched with a pregnant teenager from Little Rock who was looking to give up her child has stopped contacting them. The film, the third feature by director Tamara Jenkins (The Savages, Slums of Beverly Hills) was critically-acclaimed upon its release.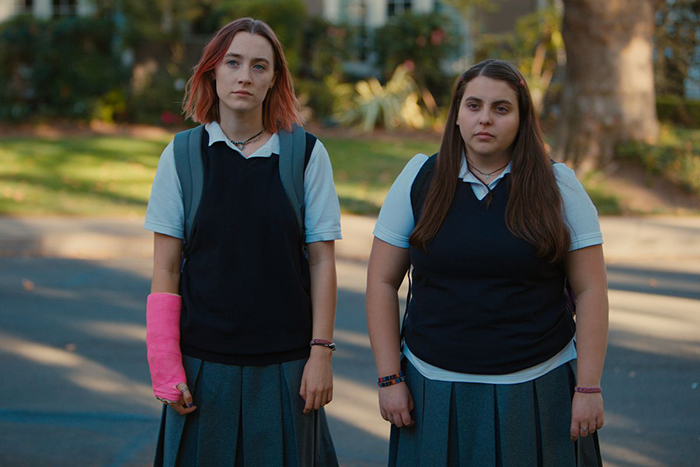 One of 2017's best films and a magnificent debut film from actor-turned-director Greta Gerwig, Lady Bird follows Christine "Lady Bird" McPherson (Saoirse Ronan), a senior at a Catholic high school in 2002 who is in the process of applying to colleges. Due to her family's financial struggles, Lady Bird is told by her mother (Laurie Metcalf) to select a state school in California, while Lady Bird pines for the freedom to attend a school on the East Coast. The film follows Lady Bird through her final year in high school, as she goes behind her mother's back to apply for schools along the East Coast, begins to go out on dates, and attempts to build out both her extracurriculars and her friend group. The film also stars Tracy Letts, Lucas Hedges, Timothée Chalamet, and Beanie Feldstein.
11

Hunt for the Wilderpeople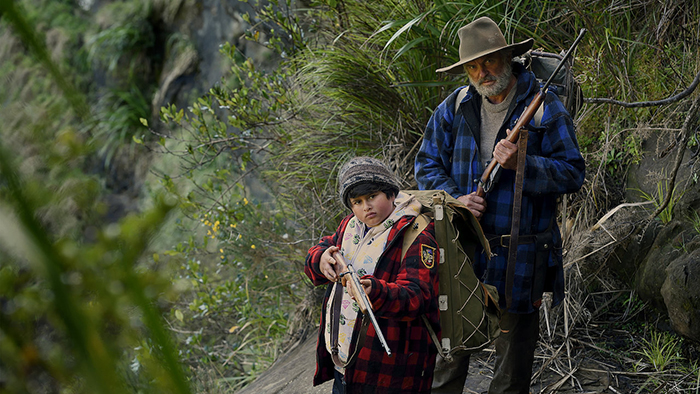 Before Taika Waititi became a fan favorite for his work on Thor: Ragnarok, he directed a quiet indie comedy about a juvenile delinquent who goes on a quest with his foster father. The rilm follows Ricky Baker, a young kid who was abandoned by his mother and has burnt through other foster families, who is brought to live at a remote farm with his new foster parents Bella and Hec. Although Bella and Ricky quickly get along—especially after Ricky gets a dog named Tupac—Hec and Ricky find themselves at odds with each other. That all changes when Bella unexpectedly dies, Ricky fakes his death, and both Hec and Ricky go on the run from the New Zealand police force. The film stars Julian Dennison, who you'll recognize from Deadpool 2, and Sam Neill.
30 Best Sci-Fi & Fantasy Shows Streaming on Netflix [Spring 2021]
10

I'm Thinking of Ending Things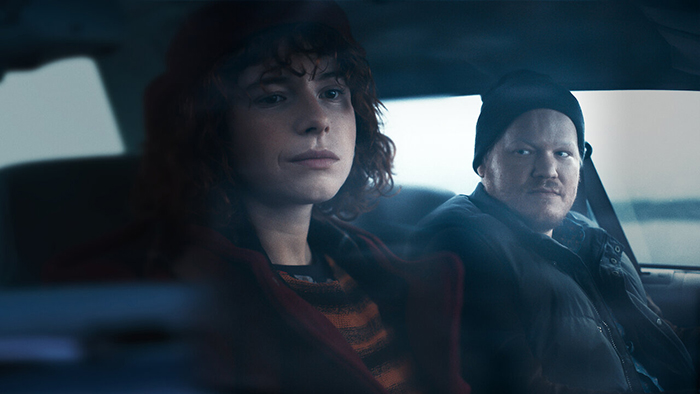 Seems like you can't have the last name Kaufman without working in the world of avant-garde art. Charlie Kaufman made his name on becoming one of the hottest indie writers in Hollywood. Being John Malkovich, Adaptation, and Eternal Sunshine of the Spotless Mind are all three of the best films from the years they were released, and when Kaufman finally turned his attention towards directing, he still managed to hit it out of the park critically. Both Synecdoche, New York and Anomalisa were praised by critics, but failed at the box office, leaving most film fanatics to wonder if the director would work again in Hollywood. Thankfully, Netflix allowed him to craft an adaptation of I'm Thinking of Ending Things, the acclaimed novel from Iain Reed. It's a tough watch, and even tougher to describe, but here goes: the film follows a young woman who takes a trip to meet her boyfriend Jake's parents, all while considering ending the relationship. But things aren't what they seem, both at Jake's parents' house and in the reality of the world around her.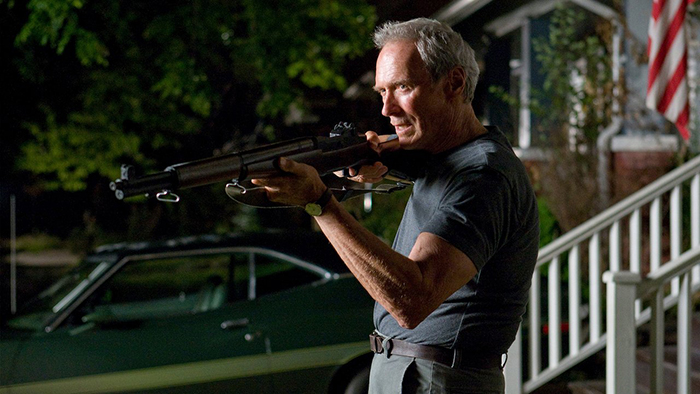 Clint Eastwood's acclaimed 2008 film is a rough watch, especially in the current climate of our times. As challenging as it may be, Gran Torino is a solid film from Eastwood, one that follows a cantankerous man named Walt (Eastwood) who develops a friendship with Thao Vang Lor, a Hmong family who moves into the house next door to him. Initially angered by Thao's attempt to steal Walt's prized Gran Torino in order to appease his cousin's gang, Walt saves Thao from being beaten by the family, and offers to take him under his wing, doing odd jobs around the neighborhood. Over time, the two develop a mutual respect for each other, but as the gang escalates tension between Thao's family and Walt, more and more people end up getting hurt in the process.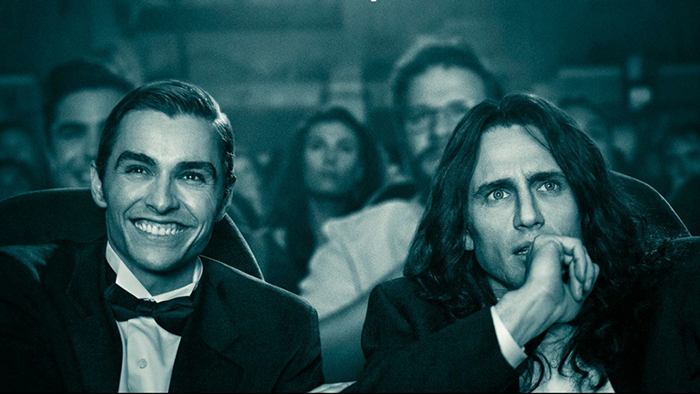 Directed by and starring James Franco, The Disaster Artist is an adaptation of the bestselling book of the same name. The film tells the story of Tommy Wiseau, a mysterious and secretive man who moves from San Francisco to Los Angeles with friend and fellow wannabe actor Greg Sestero to attempt to hit it big. When Tommy fails to pick up any major auditions, he chooses to become a director himself, writing his own film and financing it with his savings. Hiring a film crew and casting Greg as one of the main characters, the film goes off the rails immediately as Wiseau reveals himself to be completely inadequate in artistic direction and leadership, straining his friendship with Greg and leading to the creation of one of the worst films of all time: The Room. With an all-star comedic cast and a go-for-broke performance from Franco as Wiseau, The Disaster Artist is the perfect film for fans of The Room and newcomers alike.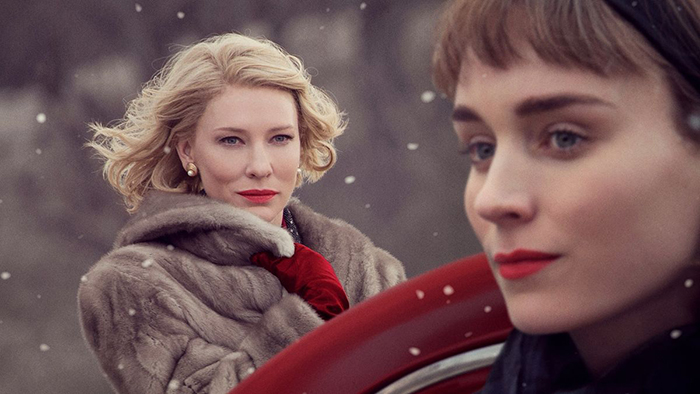 Director Todd Haynes brought the famous 1952 novel The Price of Salt to the big screen in 2015 with an adaptation in Carol, one of the most-acclaimed films of 2015. Featuring an all-star cast in Rooney Mara, Cate Blanchett, Sarah Paulson, Jake Lacy, and Kyle Chandler, the film follows Therese Belivet (Mara), a woman working at a Manhattan department store in the 1950s who spots Carol (Blanchett) looking at doll displays. The two women quickly become friends, and more, with dangerous results that spawn as Carol's ex-husband begins to spy and pry on the life of the two women.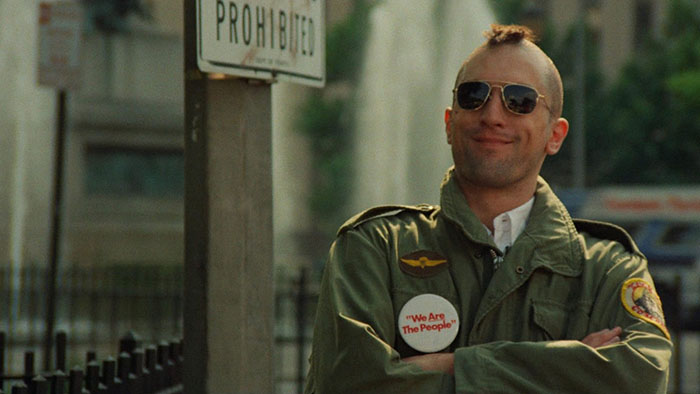 Taxi Driver is a landmark film for a dozen or more reasons. It's one of the best of Martin Scorsese's storied career; it features Robert De Niro in one of his best roles of his life; the supporting cast is absolutely stacked, including Harvey Keitel, Albert Brooks, Cybil Shepard, and Peter Boyle; and the film established Jodie Foster as a child prodigy in Hollywood. The film follows a loner veteran, Travis Bickle, who was dishonorably discharged from the military following the Vietnam War, as he lives in a decaying and morally bankrupt New York City. Bickle picks up work as a taxi driver, working through the night as he struggles with insomnia. Slowly descending into insanity, Bickle plots to assassinate both a presidential candidate and the pimp of an underage prostitute he befriends at night.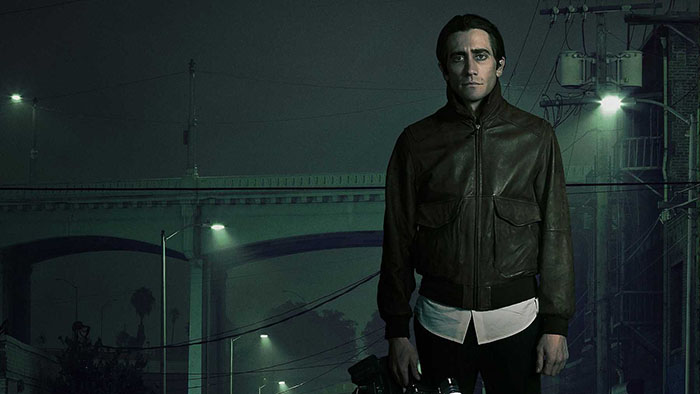 In the directorial debut of screenwriter Dan Gilroy, Nightcrawler stars Jake Gyllenhaal as Louis Bloom, a stringer who records violent events in Los Angeles at night and sells them to local news networks to make a quick buck in the process. When he catches the eye of a news director who welcomes the chance to raise her station's ratings, Louis begins going to increasingly greater lengths to catch criminal activity on camera, going as far to instigate and provoke the very same criminal activity he's trying to film. Acclaimed for its screenplay and for Gyllenhaal's performance, Nightcrawler is considered one of the best films of 2014 and a must-see for anyone interested in dirty, underground journalism.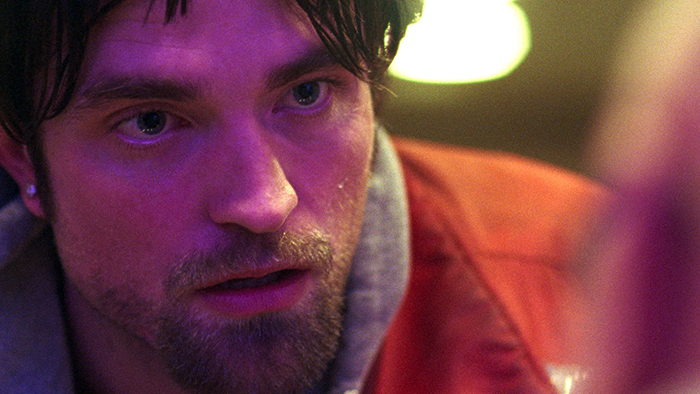 With the success of Uncut Gems, audiences have finally found out what die hard indie fans have known for years: the Safdie Brothers are the next big thing. If you finally saw Uncut Gems, you owe it to yourself to head back to the Safdie's 2017 film, Good Time. The film stars Robert Pattinson as Connie Nikas, who uses his mentally-handicapped brother to help get away with a bank robbery. After stealing $65,000, the two go on the run, but things go sound when Connie's brother Nick (Benny Safdie) runs from the cops and is sent to jail. Desperate to find bail money for Nick, Connie finds himself in for a rough night.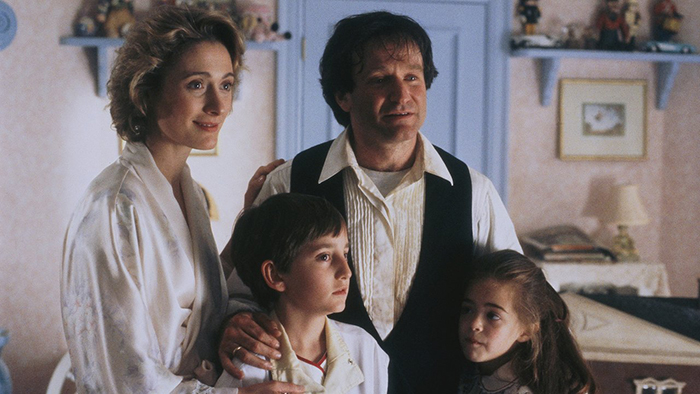 Steven Spielberg's 1991 fantasy continuation of Peter Pan holds up nearly 30 years after it premiered in theaters, thanks to starring roles from Robin Williams as Peter, and Dustin Hoffman as the titular Hook. The film follows Peter Banning, an investment banker who is too involved with his work to spend time with his family. While visiting his wife Moira's grandmother Wendy, he learns from Wendy that, in truth, he's Peter Pan, having given up on his life in Neverland to spend his life with Moira. When Hook returns to kidnap his children, Peter will have to rediscover the magic of his forgotten childhood to save the day. With a truly all-star supporting cast including Julia Roberts, Bob Hoskins, Maggie Smith, Gwyneth Paltrow, and Dante Basco, Pan is absolutely worth revisiting.
2

The Perks of Being a Wallflower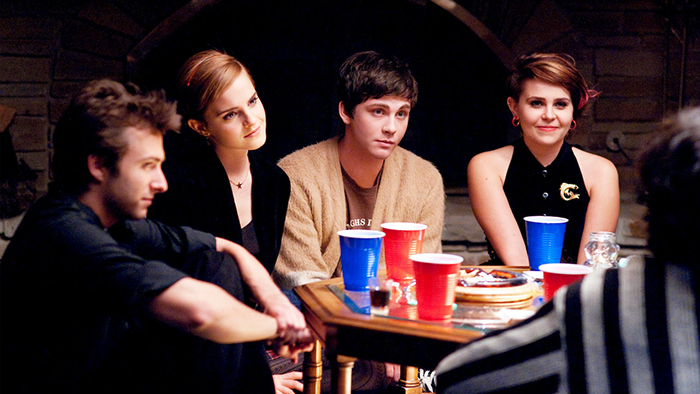 One of the few film adaptations of a novel to be directed by the author, The Perks of Being a Wallflower is one of the best coming-of-age films ever made. The film follows Charlie (Logan Lerman), a socially awkward teen who has recently begun his freshman year of high school after being discharged from a mental health care institution. When he grabs the attention of Sam (Emma Watson), a free-spirited senior, and her stepbrother Patrick (Ezra Miller), the two help Charlie discover the joys of friendship, first love, music and more, all while Charlie's English teacher (Paul Rudd) inspires the young student to become a writer. However, as Charlie's friends begin to prepare to leave for college, his depression threatens to shatter his newfound confidence.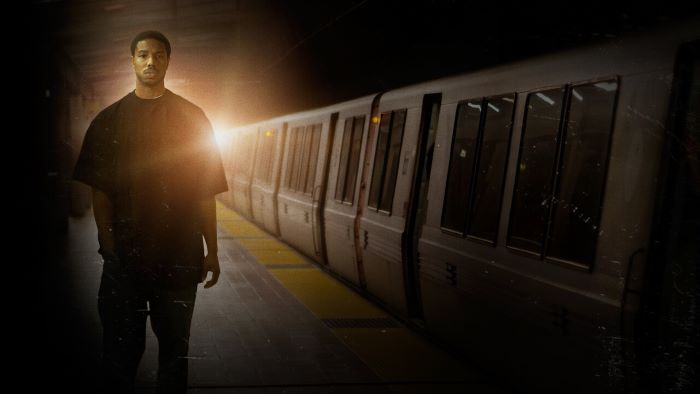 If you're a fan of Michael B. Jordan's high-profile outings with filmmaker Ryan Coogler (Creed, Black Panther), you need to see where their creative partnership began. Fruitvale Station follows Oscar Grant (Jordan), a 22-year-old fresh out of San Quentin who experiences the last day of his life. As Oscar tries to piece his life back together, he'll deal with his girlfriend (Melonie Diaz) and young daughter (Ariana Neal), struggle to get his job back, and find himself the target of BART police. Based on the tragic real-life story of Oscar Grant III, Fruitvale Station doesn't hide the story it's telling you—and manages to crush you regardless.
Disclaimer: Some pages on this site may include an affiliate link. This does not effect our editorial in any way.