When it comes to streaming your favorite movies, television shows, stand-up shows, and everything else you love to watch, Netflix is probably the first place that comes to mind. From great comedies to bingeable shows, original programming to old favorites, Netflix has a little something for everyone. There are so many varieties of genres to pick from to, and it can be tough to find something worth watching depending on your mood. Comedies can warm your heart with laughter, holiday films can put you in the mood for Christmas, horror films can terrify you to your core, and animated films can make you reflect on your youth. When it comes to looking for something to put you in your feels, of course, nothing quite does that like a great drama.
TechJunkie's Cut the Cord Weekly
Drama films strike a tough balance. They often dip their toes into other genres, as is apparent by the content on this list. Historical docudramas, science-fiction love stories, and chilling crime stories all find their way onto this list, but that doesn't even begin to cover what you might find on this list. Dramas make up some of our favorite movies of all time, and we've gathered twenty-five of the best on Netflix today for this list. Here's some of the best dramas on Netflix for March 2020.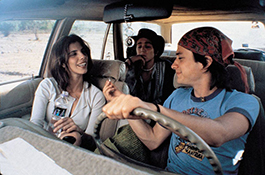 Before Children of Men and Gravity, before Harry Potter and the Prisoner of Azkaban and 2018's Roma, there was Y Tu Mama Tambien, the fourth film by Mexican director Alfonso Cuaron and his breakout project. The film follows Julio and Tenoch, two 17-year-old boys who find themselves beginning to flourish into adulthood. The two best friends spend their summer vacation heading out on a cross-country trip with each other, alongside an older woman whom they meet on the trip. Without the boys' girlfriends around, the two live their lives as bachelors. Filled with sex, drug use, and plenty of joy in the road trip portion of the film, it's the perfect time to catch up with Cuaron's work prior to watching recent Oscar-winner Roma on Netflix.
24. Blue is the Warmest Color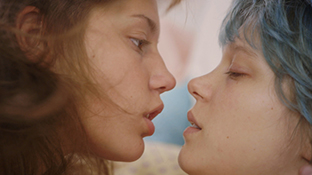 Blue is the Warmest Color tells the story of Adèle, an introverted, quiet French teenager who is unsatisfied with her life. She feels disappointed by her current relationship with Thomas, and upon passing by a woman with short blue hair on the street, feels an immediate sense of attraction. Troubled by her sense of sexual identity, her openly-gay friend Valentin takes her to a gay bar. At a lesbian bar the same night, Adèle meets Emma, the girl from the street with the short blue hair, an aspiring artist and grad student. The two slowly become friends and, eventually, lovers, and the film begins to track their relationship as Adèle grows from a girl into a woman. At three hours and with an NC-17 rating, the film isn't an easy watch, but Blue is the Warmest Color is one of the best romance films of the past decade, and is absolutely worth watching in its entirety.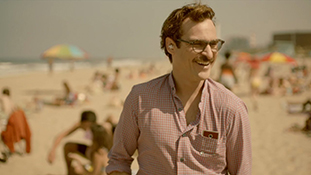 One of the best films of 2013 arrived on Netflix in late July, and it's well worth checking out. Her is the fourth film from acclaimed filmmaker/occasional Jackass star Spike Jonze, following his two collaborations with Charlie Kaufman (Being John Malkovich and Adaptation) and his adaptation of Where the Wild Things Are in 2009. The film is set in a near-future Los Angeles and follows Theodore Twombly (Joaquin Phoenix), a lonely introvert who is going through a divorce with his childhood sweetheart (Rooney Mara). Unhappy with his life, Twombly purchases a smart operating system upgrade for his computer, designed with artificial intelligence and able to adapt and evolve. Deciding to give her a female voice, the operating system nicknames itself Samantha, and Theodore begins bonding with her. The film follows Theodore as he develops a relationship with his AI, and as he learns to grow and adapt as a person himself.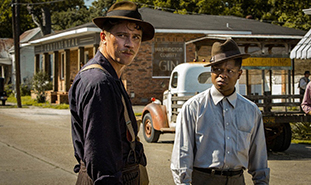 A recent Netflix Original film, Mudbound tells the story of two World War II veterans living in rural Mississippi following the conclusion of the war. The film begins when Henry McAllen (Jason Clarke) and his wife Laura (Carey Mulligan) purchase a farm alongside Henry's brother Jamie and their father, Pappy (Jonathan Banks, Breaking Bad and Better Call Saul). The Jackson family, led by Ronsel Jackson (Jason Mitchell) works the farm for the McAllens, until Ronsel and Jamie are pulled away to fight in the war. Upon returning, Jamie deals with PTSD and alcoholism, while Ronsel deals with readjusting to southern racism following his life in Europe. As Ronsel and Jamie begin to strike up a friendship, despite the objections of Pappy, the struggle to readjust to American life threatens to break apart both families. Mudbound is the first Netflix film nominated at the Academy Awards, up for eight awards at the 2018 Oscars.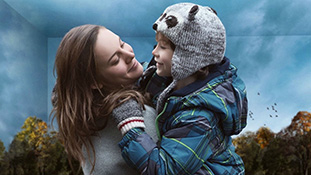 Directed by Lenny Abrahamson (Frank) and adapted from the novel of the same name, Room tells the story of 24-year-old Joy Newsome and her 5-year-old son Jack, who live in a locked shed called "room." Unbeknownst to young Jack, they are held captive by "Old Nick," a man who kidnapped Joy seven years prior and who is the biological father to Jack. Joy tries to balance her own mental health while being as much of a mother to Jack as she can be, though Jack believes the world consists of "room" and television, and not much else. When Joy manages to hatch a plan to get Jack to escape and alert the authorities, it sets off a chain reaction of events that will send Joy and Jack spiraling, as they attempt to adjust to a new world.
20. The Meyerowitz Stories (New and Selected)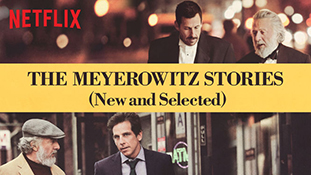 The Meyerowitz Stories (New and Selected) tells the story of three children: Danny, Matthew, and Jean Meyerowitz, played here by Adam Sandler, Ben Stiller, and Elizabeth Marvel, respectively. Danny and Jean are siblings, with Matthew as their half-brother, all tied together by their rocky relationship with their father Harold (Dustin Hoffman). Though the three children are relatively estranged from each other, their father's upcoming career retrospective brings all three to New York City to reunite, bicker, and deal with their life's problems. Despite the prominence of Sandler and Stiller, don't expect this to be a laugh-riot; like Baumbach's other tales, this is drama first, comedy second, though critics have praised Sandler's dramatic turn here as his best since Punch Drunk Love.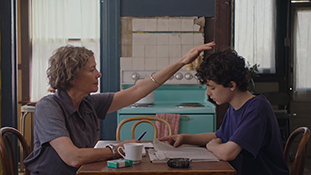 From acclaimed director Mike Mills (Beginners), 20th Century Women tells the story of Jamie, a semi-autobiographical character based on Mills' own childhood experiences with his mother. The film is set in 1979 Santa Barbara, California and follows Jamie(Lucas Jade Zumann), his mother Dorothea, and two younger women who exist in Jamie's life—Abbie (Greta Gerwig), a free-spirited punk artist living as a boarder in the Fields' home, and Julie (Elle Fanning), a savvy a provocative teenage neighbor who often shares a bed with Jamie. When Dorothea feels as though she can no longer connect with her now-teenage son, she asks both Abbie and Julie to help raise her son with her. Also on-board is another tenant in Dorothea's household, William (Billy Crudup), a handyman who once lived on a commune. Following Beginners, which also told the semi-autobiographical story of Mills' father coming out of the closet in his mid-70s, 20th Century Women is a great pairing and, arguably, an even better film.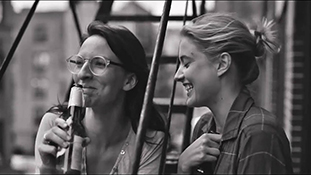 The second of two Noah Baumbach films on this list, Frances Ha won't please every reader of this list. The film has been criticized as aimless, but for those it connects with, Frances Ha represents a modernization of the principles and ideas first shown in films from the French New Wave era of the 1960s. From the black and white film aesthetic to the impromptu trip to Paris halfway through the film, the inspiration from titles like Breathless and The 400 Blows is all over this title, co-written by director Baumbach and star Greta Gerwig (who later brought her wit and talent for writing to 2017's critically acclaimed Lady Bird). It won't be everyone's cup of tea, but the films topped several year-end lists and found critical acclaim with the film community. Baumbach's films are generally fairly bleak, and it makes for a great mixture with Gerwig's brightness and sense of joy found within dark.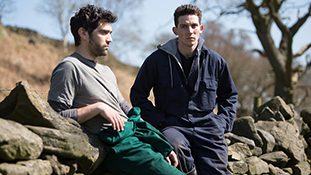 Directed by Francis Lee in his feature debut, God's Own Country is a haunting tale of love and loss in the English countryside. The film follows Johnny Saxby (Josh O'Connor), a young man who lives on his family farm with his father Martin, and his grandmother Deidre. Johnny takes care of most of the farm by himself, his father unable to assist after experiencing a stroke and his grandmother aged out of the farm life. Johnny's life is a mess, drinking heavily and having sexual encounters with men in his spare time. When Johnny's actions result in the loss of a calf, Martin hires help in the form of Gheorghe (Alec Secăreanu), a Romanian farm hand who is initially treated harshly by Johnny. When Johnny refers to Gheorghe by a slur, the two men find themselves in a fight that quickly turns sexual. With the nature of their relationship, Johnny must learn quickly who he is, less he face the consequences of a broken heart. The film was critically-acclaimed upon its release last year.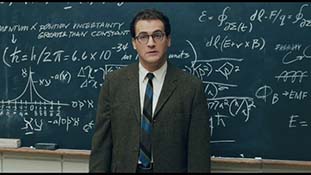 Though certainly not one of the Coen Brothers most-accessible films, A Serious Man is often lauded for its balance of black comedy and razor-sharp wit. The film stars well-known actor Michael Stuhlbarg as a Minnesota Jewish man whose life begins to crumble both professionally and personally, as his wife asks for a divorce and he faces a vote on his tenure at a local university, leading him to question his faith and his religion. The film is bleak, dry, and in some cases, absolutely absurd—all comments meant as compliments. This is an odd film that won't please everyone, but the Coen Brother completionists, it's a must-see film.
The Best VPN Options for Netflix [March 2020]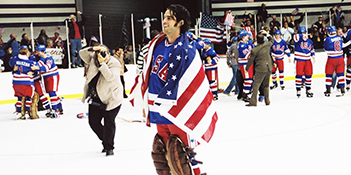 A quintessential entry in the catalogue of great American sports movies, Miracle tells the story of the 1980 United States Olympic hockey team, from their formation through their training and, eventually, their victory against the Russian hockey team at the height of the Cold War. The story begins when University of Minnesota head coach Herb Brooks (Kurt Russell) meets with the US Olympic Committee to discuss strategies for winning the 1980 Olympics. Brooks pitches the group on picking amateur players as opposed to pro-level athletes, leading to doubts that the American team will make it far in their quest for gold medals in any way. Even if you know the story, Miracle is a worthy retelling, an entertaining and fascinating story of training hard for the things you want and for sticking with the ideas you believe in.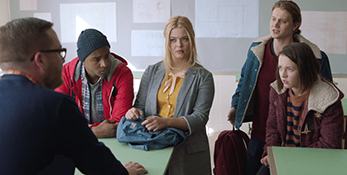 Based on the young-adult novel of the same name, Coin Heist is a Netflix original crime-drama film directed by Emily Hagins, best known for appearing in the documentary Zombie Girl: The Movie and for her own works Grow Up Tony Phillips and My Sucky Teen Romance. Coin Heist represents a big step for the young filmmaker, creating her best film to date and a fun watch for older kids and teenagers. The film tells a coming-of-age story backed by a heist, as the four students—Jason, Alice, Dakota, and Benny—hatch a plan to save their high school by breaking into a mint to create a limited run of coins to sell to collectors in order to create the necessary $10 million needed for the school. The film is a fun, dramatic look into the world of four teens who will do anything to save the student body—and themselves.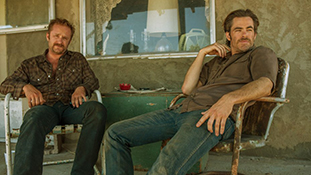 From director David Mackenzie (Starred Up, Outlaw King) directed this Best Picture-nominated film in 2016 with a script from Taylor Sheridan (Sicario, Wind River) follow two brothers who work together to try to save their family ranch from foreclosure. Toby and Tanner haven't led perfect lives, but to accomplish their goal, they'll have to turn to a life of crime in order to raise the necessary money through a series of heists. Their only problem is Marcus (Jeff Bridges), a Texas Ranger weeks away from retirement and paired with his soon-to-be replacement. As the two brothers plan out their final robbery, they'll be forced to fight back against the law, who's trying to take both brothers down as quickly as possible.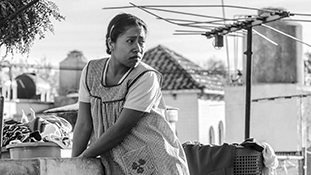 A Netflix original film and recent Oscar winner for Best Director, Best Cinematography, and Best Foreign Language Film, Roma is Alfonso Cuaron's first film since his 2013 acclaimed film Gravity. A semi-autobiographical film and Cuaron's first Spanish-language film since Y Tu Mamá También in 2001, Roma follows the life of a live-in housekeeper to a middle-class family in 1970s Mexico City. With a cast of mostly-unknown and up and coming actors, Cuaron uses his experience as an acclaimed filmmaker to make his most personal film to date. The title comes from the Colonia Roma neighborhood of Mexico City where the film is set, and the film follows Cleo, a domestic worker for the family of Antonia and Sofia. When Cleo learns she's pregnant and Antonio leaves the family, the two women left behind by the men in their lives will bond to care for each other.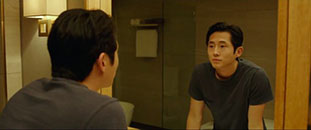 One of the best films of 2018, Burning is a South Korean psychological drama mystery adapted from "Barn Burning," the short story by famed Japanese writer Haruki Murakami. Burning follows Lee Jong-soo, a young man working to perform odd jobs in order to make money in Paju. While working, he runs into Shin Hae-mi, a girl who used to live in his neighborhood when they were children. The two develop a connection, and Hae-mi asks Jong-soo to watch her cat while she's out of town. When she returns from a trip to Africa, she introduces him to Ben (Steven Yeun, The Walking Dead), a man she met while on vacation. Ben seems like an average playboy at first, but slowly, a darker, mysterious nature reveals itself.
The second-cutest movie involving a CGI bear to be released in 2018 (no offense Pooh, but we do love Paddington),
Christopher Robin
is a sequel to the original tales, bringing the classic characters to life as never seen before, while also offering a glimpse at the man Christopher Robin becomes. Now a family man and a slave for capitalist labor living in London, a stressed-out Christopher Robin receives a surprise visit from his childhood pal Winnie the Pooh. With Christopher's help, Pooh embarks on a journey to find his friends: Tigger, Eeyore, Owl, Piglet, Rabbit, Kanga and Roo. Once reunited, the lovable bear and the gang
travel to the big city to help Christopher rediscover the joy of life.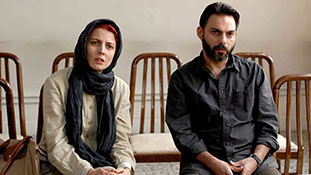 When Nader (Payman Maadi), a bank employee, refuses to leave Tehran, his wife, Simin (Leila Hatami) sues for divorce in the hope that she can make a better life for their young daughter abroad. Needing someone to care for his senile father while he's at work, Nader hires Razieh (Sareh Bayat), a married woman whose chador hides her pregnancy. One day, after becoming angry with Razieh, Nader shoves her, and she has a miscarriage, leading Razieh's husband to take Nader to court. This Iranian film won an Oscar for Best Foreign Language Film in 2012, and has been critically-acclaimed by viewers around the world. Asghar Farhadi is one of the few directors in the world to have won that award more than once, with his 2016 film The Salesman also winning.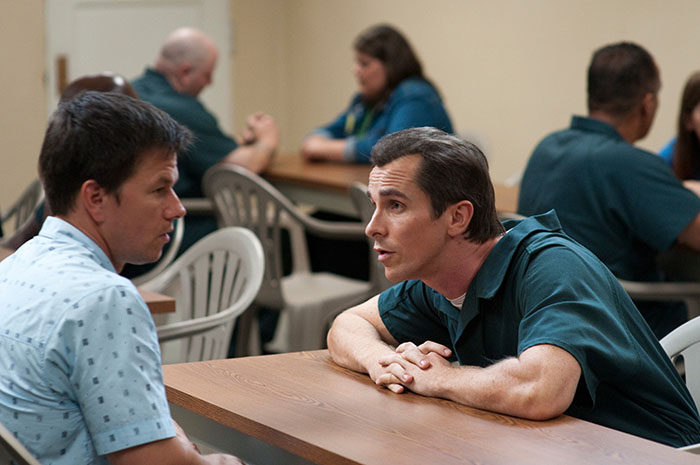 The film that shot David O'Russell to stardom as a Hollywood director, The Fighter is a crowd-pleasing true story. For Micky Ward (Mark Wahlberg), boxing is a family affair. His tough-as-nails mother is his manager. His half-brother, Dicky (Christian Bale), once a promising boxer himself, is his very unreliable trainer. Despite Micky's hard work, he is losing and, when the latest fight nearly kills him, he follows his girlfriend's advice and splits from the family. Then Micky becomes a contender for the world title and he—and his family—earns a shot at redemption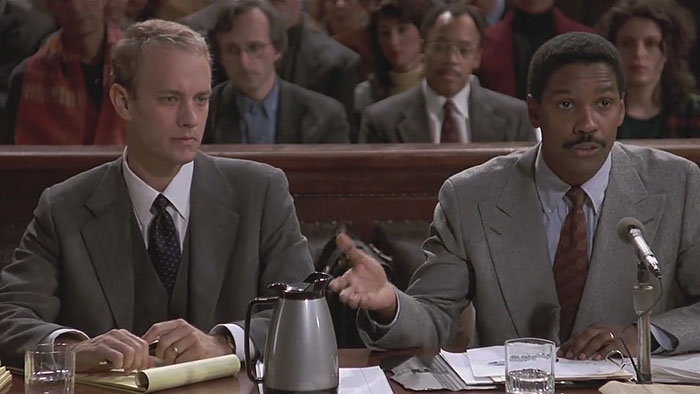 Following Jonathan Demme's award-winning and critically-acclaimed The Silence of the Lambs, the director took on a new project with an entire new genre: a legal drama. The film was one of the first mainstream Hollywood productions to finally acknowledge the AIDS crisis in America, along with themes of homosexuality and homophobia, and for that, the film attracted a ton of positive reception. Philadelphia follows Andrew Beckett (Tom Hanks) a lawyer who hides his homosexuality and HIV status while working at a powerful law firm in the titular city. When a colleague spots the illness's telltale lesions on his hand, Beckett is fired from his job, and resolves to sue for discrimination. To do this, he teams up with Joe Miller (Denzel Washington), the only lawyer willing to help Andy through his case. On his ex-employer's side, Beckett faces one of his former company's top litigators, Belinda Conine (Mary Steenburgen).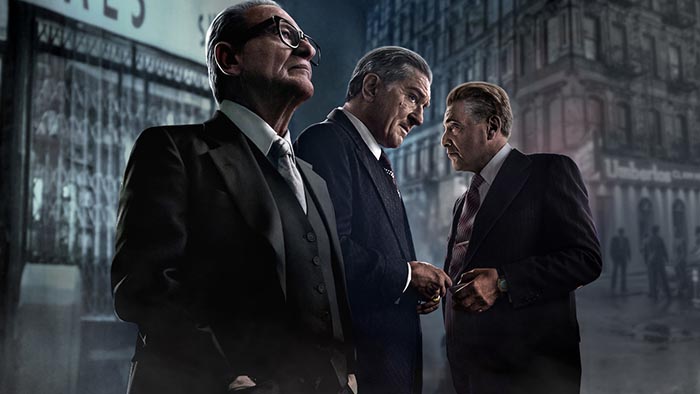 The Irishman arrived in theaters and on Netflix with a deluge of great reviews and even more controversy, as director Martin Scorsese found himself in the hot seat after delivering a critique on superhero films. Mixed press aside, nothing could stop The Irishman from becoming one of the best-reviewed films of the year, and now that it's finally streaming on Netflix, those who didn't get access to it in their local indie theater can finally stream it for themselves. The film follows truck driver Frank Sheeran starting in the 1950s, as he begins to work for Russell Bufalino and his crime family in Pennsylvania. Sheeran becomes one of their most reliable hitmen, and things get even more complicated when he goes to work for Jimmy Hoffa, the powerful, popular Teamster tied to organized crime. Scorsese teams up with Robert De Niro, his most frequent collaborator, along with Joe Pesci and Al Pacino.
The Best Pandemic Movies on Netflix [March 2020]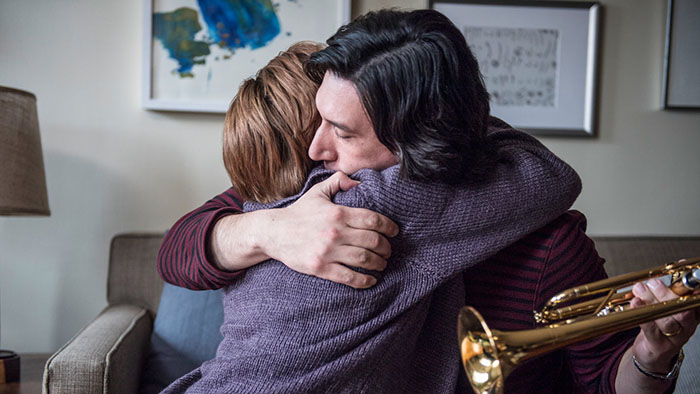 Noah Baumbach is one of the best indie directors working today, and after a successful release of The Meyerowitz Stories (New and Selected) in 2017, the director has teamed up with Netflix once again to release one of the best-reviewed films of 2019. Marriage Story is the second film Baumbach has made to tackle the concept of divorce, with The Squid and the Whale tackling the topic from the eyes of the children it affects the most. Marriage Story gets far closer to the actual divorce, following Charlie, a stage director, and his wife Nicole, an actor (played by Adam Driver and Scarlett Johansson, respectively), as they struggling through a devastating divorce after Nicole decides to move back to Los Angeles.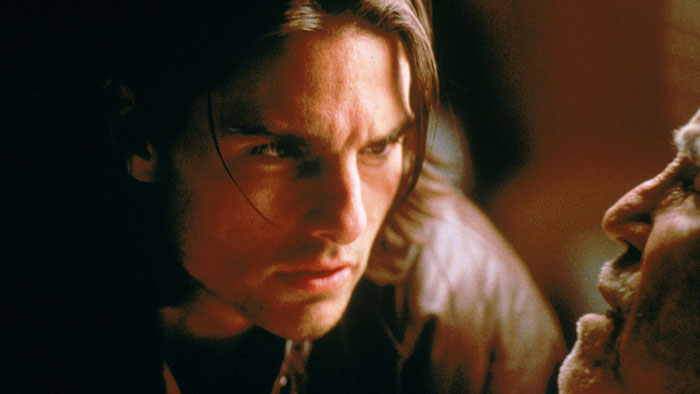 Over three decades now, Paul Thomas Anderson has proven himself again and again to be one of the best filmmakers of our time. Magnolia is Anderson's biggest blank check film, bankrolled by New Line after the success of Boogie Nights several years prior. Though Anderson now considers the film overlong, stating he wished he could go back in time and cut out twenty minutes of the film, Magnolia nevertheless remains the director's greatest, grandest vision. The film follows an all-star ensemble cast of characters throughout the San Fernando Valley as their lives intersect in unexpected ways, as each character searches for their own meaning in life.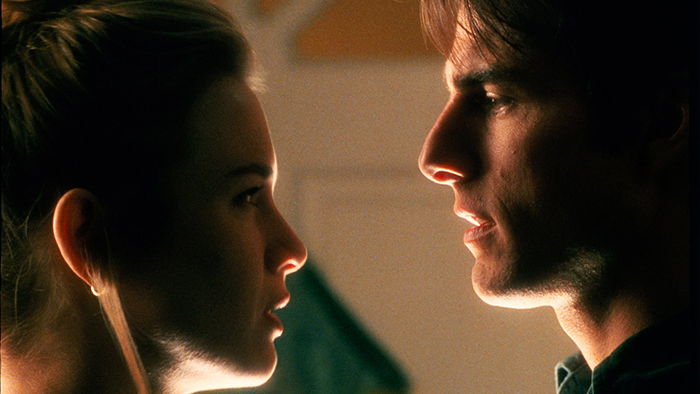 Perhaps the most famous film ever directed by acclaimed filmmaker Cameron Crowe, Jerry Maguire is, in many ways, a perfect film. Endlessly quotable, featuring incredible performances from its wide cast, and noteworthy for so many reasons, it's an excellent sports romcom to throw on at any occasion. When Jerry Maguire, a sports agent at a popular firm, writes a memo that gets him fired, he is forced to start his own management firm on his own, with help from single mother Dorothy Boyd. With only a single client to their name—Rod Tidwell, an up and coming football star—Jerry and Dorothy work hard to get their business off the ground.
2. The Shawshank Redemption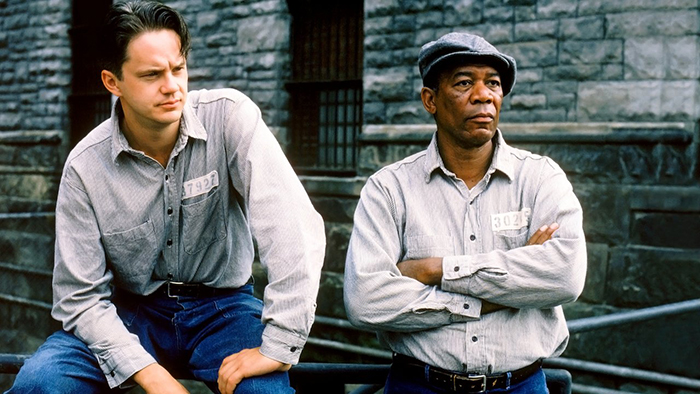 Though The Shawshank Redemption is now considered one of the best films of all time, its reception in 1994 was far more muted. A mild box office disappoint, Shawshank didn't become massively successful until TNT began airing it in reruns in 1997. The film now sits at the top of the IMDB Top 250 with a user rating of 9.2, and continues to be loved by new generations of viewers. The film follows banker Andy Dufresne (Tim Robbins), who is sentenced to two consecutive life terms in prison for the murders of his wife and her lover, despite knowing he didn't commit the crimes. While at Shawshank, the prison he's been sent to serve his sentences, he forms a friendship with Red (Morgan Freeman), experiences the brutality of prison life, and tries to continue his life throughout 19 years of incarceration.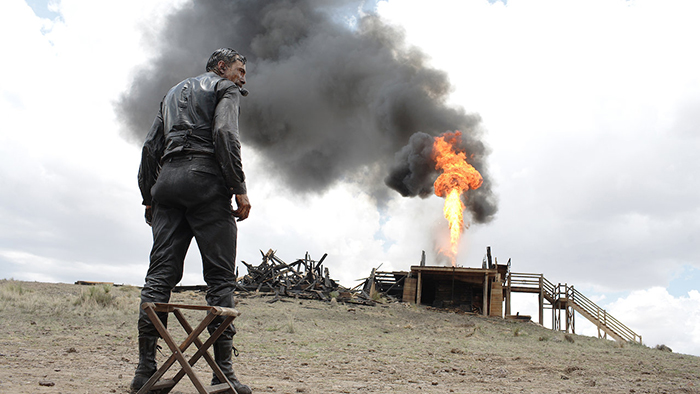 A masterpiece of filmmaking and one of the best films of this century, Paul Thomas Anderson's There Will Be Blood is a must-watch, especially since it's streaming on Netflix. Inspired by Oil!, the Upton Sinclair novel, and starring Daniel Day-Lewis as oil tycoon Daniel Plainview, There Will Be Blood is a mystifying, addictive watch that will haunt you long after the credits roll. Once a silver miner now turned oil prospector, Plainview moves to oil-rich California to continue making money. Using his adopted son HW to project a trustworthy, family-man image, Plainview cons local landowners into selling him their properties for a pittance, unaware how valuable they are. When local preacher Eli Sunday suspects Plainview's motives and intentions, he unintentionally starts a slow-burning feud that threatens both men's lives.
Disclaimer: Some pages on this site may include an affiliate link. This does not effect our editorial in any way.