The Best Free Webcam Recorders to Use in 2020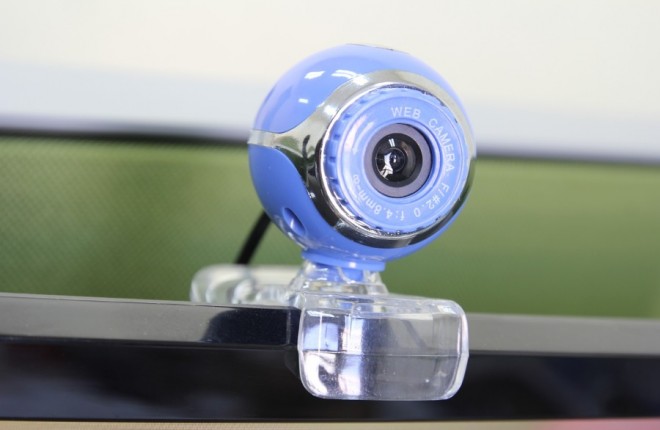 Webcams are incredibly useful tools for your computer. Whether you're catching up with friends and family over Skype, communicating with your fellow employees while working from home, or creating videos for YouTube, webcams are an essential part of owning a computer. Of course, to record video with your webcam, you'll need a suite of software that allows you to record and capture video. Whether you're using a webcam recording program or a screen recorder, both get the job done and serve a wide variety of audiences. From recording video calls or webcam chats to creating tutorials and demos, both webcam recorders and screen recorders can do everything you need them to, and we'll be covering both to help the widest pool of people.
All five of our products on this list are free or offer trial programs that allow you to capture video from your webcam. So, without further ado, these are the best webcam recorders to use in 2020.
Free2X Webcam Recorder is exactly what it says. A free program that will allow you to record whatever goes on with your webcam. The program is free but donations are welcome as the company behind it is a non-profit. The program looks basic but gets the job done well. The interface is simple and intuitive and will have you recording in minutes.
Free2X Webcam Recorder can record from most webcams or digital video cameras and will save as AVI, MP4 or WMV for later editing. You can also take screenshots which can add value to tutorials or demonstrations.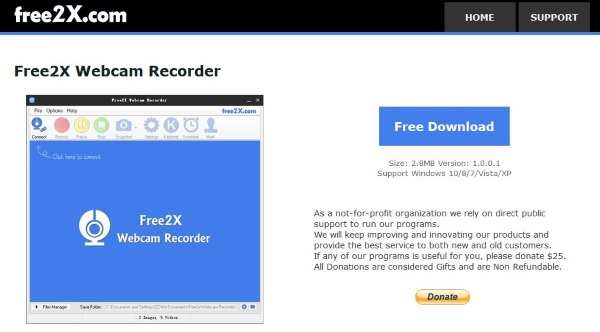 Cyberlink YouCam 7 is a premium product but has a 30 day free trial. Then it costs $29.95. The reason this is on the list is that it is more than just a webcam recorder. It does that very well and can record anything that happens on camera and works with most camera types. It is also an editor so you can produce a broadcast-ready video from within a single program.
There are some neat features to YouCam 7, including the ability to add virtual makeup and effects to live camera chats, support for most major video conferencing software, photo and video editing tools and even a lighting adjustment feature. If you're trying to create professional videos, this could be the one for you.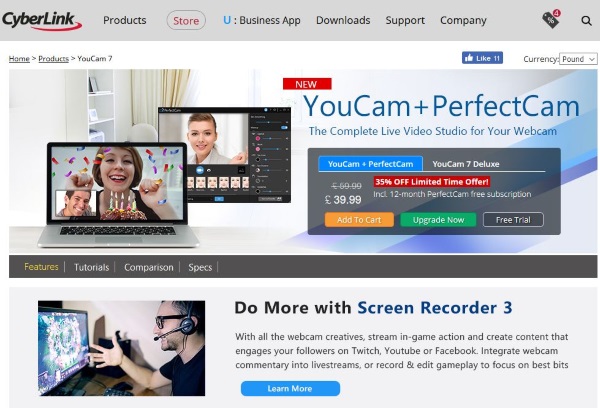 FlashBack Express is a free screen recorder with specific webcam recording functions. It is completely free and fully featured and is an excellent option for creating professional looking videos. Where OBS Studio has a steep learning curve, FlashBack Express is a little less steep. It does take some mastering but can have you creating pro-level videos quickly.
The interface is simple and easy to navigate. Menus are logical and all the tools you're likely to need are close to hand. It works with most video formats, doesn't watermark and has no limits on features or video length. It is a very viable program for multiple uses.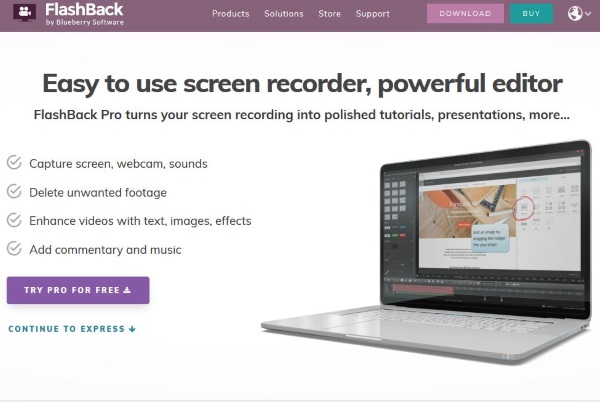 OBS Studio is a screen recorder. It can record webcam and anything else that happens on your computer screen. The product is free and open source and works on all platforms. It installs quickly and works with most camera types, video formats and encoding technology. You can do pretty much anything with this program and a couple of Twitch streamers I know swear by it.
If you're just playing around with webcam recording OBS Studio may be a bit much. If you're creating video tutorials or want to produce more professional videos, this is definitely one to try. The learning curve is steep but the end results will be well worth the effort!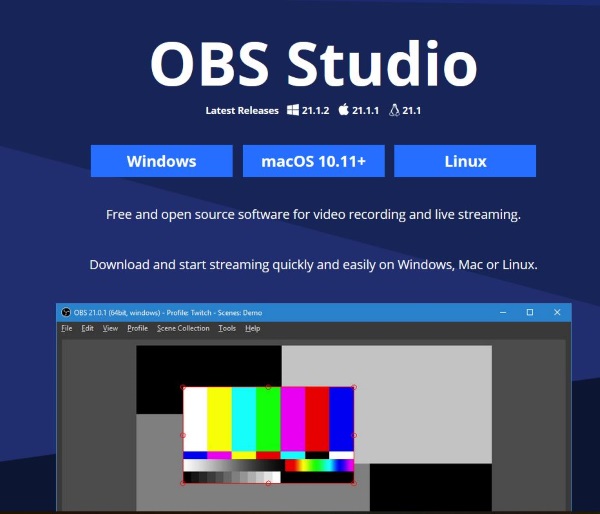 ManyCam is a very powerful webcam recording program and a lot more besides. It has a free version with limited features and three premium versions starting at $29. The free version does use a watermark but if you're trying before buying, the Standard version allows you to remove that mark.
The program itself has a ton of features and can work with most camera types. It can accept multiple video sources and can broadcast or record picture in picture. It also has editing features, screen sharing and a bunch of other neat things you would likely never use. As a premium product it is well worth the investment but only if you're trying to deliver top quality videos without wanting to master OBS.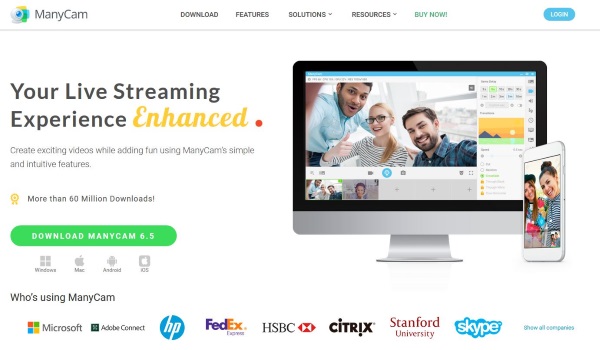 Those are what I think are the best free webcam recorders to use in 2018. They cover all skill levels and will record your webcam and so much more. Got any others to suggest?
The Best Female Streamers on Twitch in 2020
Read Next