The Best Google Hangouts Alternatives [March 2020]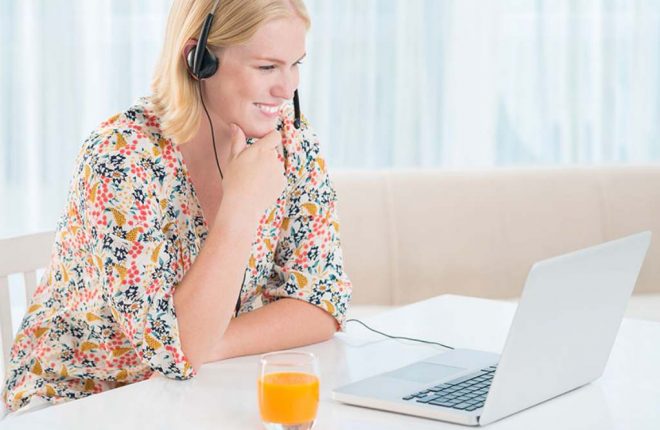 Google Hangouts was a convenient app that combined video conferencing with instant messaging. For that reason, it was one of the best apps for both business and personal purposes.
However, in late 2019 Google decided to begin shutting down the app. First, they separated the app into two different tools – Chat and Meet for G Suite users. Then, they announced that they'd close the app during the following year.
Therefore, users of the app will now have to migrate to an alternative that offers similar features. There's no need to worry, though. The internet is full of them. This list will name just a few of the most popular options available.
1. WhatsApp Messenger
WhatsApp is probably one of the most popular instant messengers for personal use. It's been around for nearly a decade and has gradually risen to the top of the tree. As of today, it has more than 2 billion users. Therefore, a quarter of the entire world uses it! So if you're looking for accessibility, there's no better app to use.
The app's interface is simple, smooth, and fast. As soon as you launch the app, you can connect it to your phone number and start using it. Then, the app will recognize which of your phone's contacts are already using the app. Hence, you can easily sync all your contacts right away.
Besides texting and media sharing, the app supports video chat and voice messages. If you're too lazy to make a call or text, you can just speak up and send your voice to the recipient. Also, the app supports group chatting, which works similarly to Google Hangouts.
However, one of the significant downsides of WhatsApp is that it shares metadata with Facebook (it's parent company). Therefore, you may encounter some privacy issues. Also, it's linked to your phone number so you can only use it from a single device. For instance, you can access Hangouts from any device as long as you log into your Google account first.
2. Discord
Discord was initially launched as a gamers-only app. That's why it looks a bit different to your regular instant messaging software. However, it's become more popular among non-gaming users over the years. Especially since it's packed with features.
First of all, the app looks fantastic and it's compatible with all devices and operating systems. You have to register your account, but it allows you to use the app on multiple devices at the same time.
However, the app really excels at the "group" part. You can make a group chat, add dozens of users and then separate the chat into numerous "channels". If you want to joke around and post memes, you can do it in one channel. Plan a sports gathering in an entirely different channel, and use a separate channel for gaming.

What's better, Discord allows real-time voice-chat. Thus, you can all hang around and talk to each other while each one does their own thing. There's an abundance of other fun and exciting features.
On the flip-side, this app is still a bit shady when it comes to privacy. The software's leading developer got into legal trouble before for violating privacy terms. This made some users wary and it may be a point to keep in mind.
3. Facebook Messenger
If you have a Facebook account and most of your friends are also on this social platform, you should get Facebook Messenger. The app will instantly connect to your Facebook account and your inbox, linking you to all your Facebook friends at once.
It's one of those messenger apps that you can access from multiple devices at the same time. For some people, this is a considerable advantage compared to the likes of Viber or WhatsApp.
On the other hand, there's always that small privacy concern. Since it's Facebook's official IM app, it will record your metadata and has access to all your messages. Those who like to keep their messages encrypted should look somewhere else.
However, Messenger is still one of the most convenient IM apps. It allows voice calls, texting, video calls, just like other most popular IM apps. It even has an Instagram or Snapchat-like story feature where you can share any image or short video with your friends for 24 hours.
Get the app – Play Store | AppStore
4. Telegram
Here's an app without any security scares. Telegram contains AES and RSA encryption, as well as Diffle-Hellman secure key exchange. Therefore, nobody (not even Telegram) can read your instant messages without your knowledge.
Furthermore, you can create a secret chat, too. You can hide these chats behind a password so you don't have to worry about someone reading your personal stuff.
Additionally, it contains all the most important instant messaging features. You can easily share files and media, text, and voice chat. Moreover, it allows you to share huge pieces of data. To illustrate, you can send a file up to 1.5GB without a problem.
The existence of "supergroups" is another useful feature. You can create a group of up to 200,000 people which you can use for a regular chat but also as an announcement group. In the case of an announcement group or channel, no users besides the admin can post in the group. On top of everything else, the app is entirely free.
5. Signal
Edward Snowden knows a thing or two about privacy matters. When he said that everyone should use Signal due to its advanced security features, the app immediately rose to prominence.
The main upside of Signal is that it's a free and open-source app. All chats (individual and group) have top-notch encryption, using the latest cryptographic protocols. Therefore, your messages will remain hidden and safe for as long as you're using this app.
Moreover, it allows SMS and MMS support, too. You can turn Signal into your default text messenger for more convenience and security. If this type of communication doesn't follow the same encryption protocols.
On the other hand, Signal follows the same principle of other smartphone-based IM apps. This means that you can only access it from your phone and using your phone number.
6. Viber
Similar to WhatsApp, Viber has grown exponentially in previous years. You could say that there's a healthy rivalry going on between the two apps, with Viber offering a slightly different feature.
While WhatsApp has a smooth interface and functional data sharing capabilities, Viber excels in other areas. It contains all the essential IM features, but it prides itself on its voice tech.
The app's voice call quality is one of the best around. If you have a stable internet connection, you'll experience regular phone call quality. What's better, you can download a desktop app and transfer calls from one device to the other. On top of that, it's completely free.
The app has similar downsides to other phone-based instant messaging apps. Once you link it to your phone number, you can only use it from one smart device and one desktop computer.
7. Wire
If you're looking for a more professional and minimalistic look you should check out Wire. The app is mostly meant for business use but it can be a viable personal IM app, too. In fact, the app is completely free as long as you only use it for personal purposes.
It doesn't perform any worse than other IM apps. You can share files, texts, conduct video calls, and a bunch of other things. However, since it's primarily meant for business it has a bunch of features that aid business operations.
So if you decide to purchase the professional version, you'll get various perks. Besides various workload tools, you can integrate external software or conduct conference calls, for example.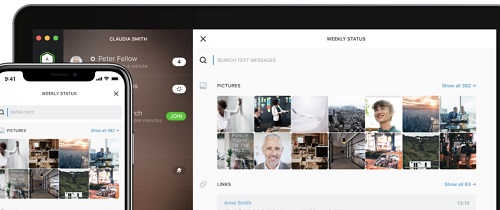 On top of that, it allows you to invite business partners and clients to special guest rooms. Here they can use your account's premium features for as long as your cooperation lasts.
And lastly, there's a message self-destruct option that will remove any message after designated period. This is just the icing of the cake of all other privacy features on this app.
Of course, the only downside is that Wire app isn't as popular as some other similar IM tools. Therefore, it's hard to imagine your friends migrating to the app unless they want to use it for business purposes.
Much More Than Just Messenger
Instant messaging apps have changed a lot over the years. Today, you can do much more than just send text messages. You can have a video conversation, send voice texts, or share large images or files. What's more, you can do that with several other people at the same time.
That's why it's not easy to choose the best messaging app. Some are better for voice chats, while others allow sharing of huge files. Some are better for having fun with your friends, while others are serious, business messages.
Therefore, pick the one that will suit your needs. Even if you opted against Google Hangouts, you'll find a plethora of alternatives. Of course, don't forget to tell us which one have you've chosen in the comments section below!
The Best GroupMe Alternatives [March 2020]
Read Next