25 Best Horror Movies Streaming on Netflix [September 2020]
There are two types of people in this world: those who love being scared, and those who refuse to watch scary movies. Whether you enjoy the visceral thrill of watching your nightmares come to life, or you prefer to hide behind the couch with your eyes closed and your hands covering your ears to block out the sound, watching a horror film can lead to some incredible experiences, especially if you're brave enough to confront the things you fear most. Horror films are some of the most popular movies in the industry today, both in terms of how many have been made and how many people go to see them. But for every great horror movie, you're likely to find twenty that simply don't hold up with the best the genre has to offer.
Netflix is home to a wide library of horror films, but it can be tough to determine the gems from the rest of the pack. Finding a good horror movie is tough—the film has to be scary enough to terrify you, original enough to keep you hooked, and feature performances from its actors that don't bore you or cause you to remember that horror films are just movies. Classic horror movies are lucky to come out once a year, and looking through the library of films on Netflix will likely persuade you to search any farther.
If you're wondering which films on Netflix are the worthy candidates for your scare-fests, you're in luck. We've looked through the entire collection of horror films that Netflix has to offer, and found the best of the bunch—25 films that are sure to scare you to your core. We've done our best to rank these movies in an order ranging from "fun frights" to "true, white-knuckle horror," though as with anyone, what we find scary may leave you yawning by the television.
Check out our list below and look back every month for brand-new updates on the best horror movies on Netflix today—plus, let us know in the comments below what you found to be your favorite horror flicks on Netflix!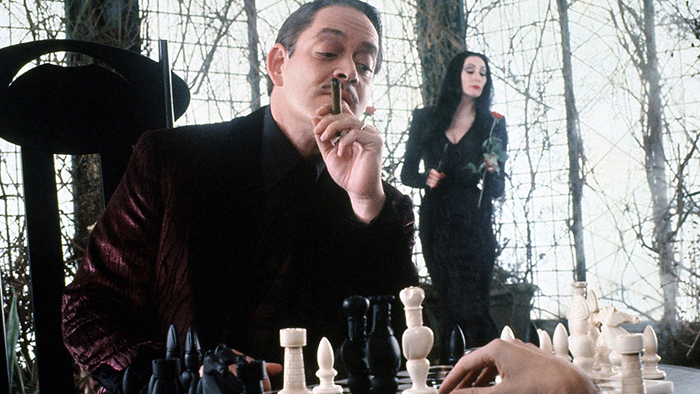 In this live-action film adaptation of the classic cartoon and 1960s television show, Gomez Addams has a loving family, but finds himself missing his estranged brother, Fester. When a man (Christopher Lloyd) who claims to be Fester arrives to the Addams house, the family is relieved to know their uncle has come home after more than two decades. But when Morticia realizes "Fester" can't recall major moments of Uncle Fester's life, she begins to believe that an imposter has invaded their life. When Fester gets the Addams clan evicted from their house, Gomez and Morticia realize that a plot to steal the Addams fortune has been enacted, and its up to the whole family to stop them. Though the film doesn't hold up to the sequel, Addams Family Values, there's something charming about this 1991 remake.
24

Tucker and Dale vs. Evil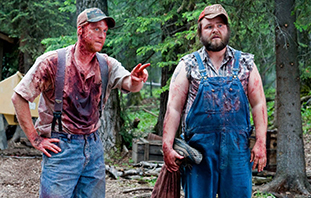 Yes, Tucker and Dale vs. Evil is a horror film, designed to be as bloody and graphic as possible. It's also an incredibly funny film, a horror-comedy that's just as focused on delivering frights as it is laughs. The film stars Alan Tudyk (Firefly, Rogue One: A Star Wars Story) and Tyler Labine (Reaper, Deadbeat) as two well-meaning hillbillies who purchased a lakefront cabin together in the woods. At a gas station outside of camp, the two run into several college students going camping for the weekend. Tucker (Tudyk) pushes Dale (Labine) to talk to Allison, one of the main girls, but ends up simply frightening her instead. While Tucker and Dale work on reconstructing their cabin, the nearby campers go skinny-dipping together, only for Allison to hit her head and be saved by Dale. While she's recuperating with Tucker and Dale, the rest of the college students trick themselves into believing that she's been kidnapped, and attempt to rescue her—only for everything to go wrong.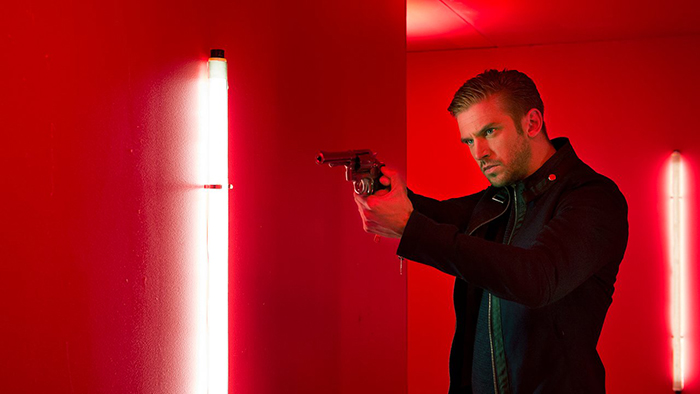 Adam Wingard and Simon Barrett impressed with their 2011 film You're Next, and when they got to make a follow-up just three years later, they crafted one of the best horror-thriller hybrids of the 2010s. The Guest follows a mysterious US soldier named David, who brings it upon himself to visit the mourning Peterson family. David introduces himself as a friend of their late son Caleb, who died in combat in Afghanistan. Invited into the family home, David slowly improves the lives of each member of the family, but when a series of unexplained deaths occur, daughter Anna (Maika Monroe, It Follows) begins to suspect David is connected.
22

I Am the Pretty Thing That Lives in the House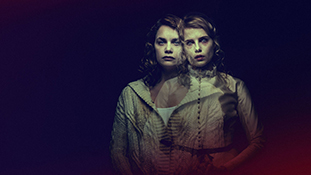 Another Netflix Original film, I Am the Pretty Thing That Lives in the House is a 2016 American-Canadian horror film directed by Oz Perkins, the son of Psycho star Anthony Perkins. The film follows a live-in nurse named Lily (Ruth Wilson) who arrives to care for an elderly patient that has become reclusive over years of suffering from dementia. The film's opening narration declares Lily as a 28-year-old who will never turn 29, and explains that a house with a death can never truly be bought or sold, but simply borrowed from its ghosts. As Lily begins to read the old woman's most famous novel, she realizes that the haunting exposition in the book may not be a work of fiction. This is a slow-paced horror movie, getting off mostly on the atmosphere and the feeling of an unsettling mood. If that sounds like something up your alley, you might just find the film perfect for you.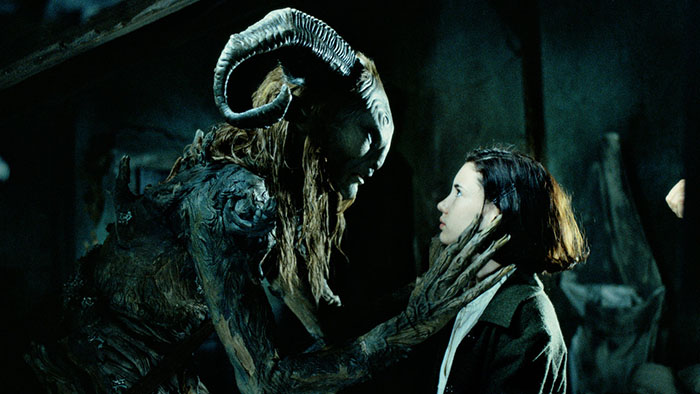 Guillermo Del Toro has had a hell of a few years, finally winning an Oscar for his most recent drama, The Shape of Water. Prior to that, however, Del Toro received praise for Pan's Labyrinth, a film that used the same Spanish fairy tale setting as The Shape of Water, while telling a much darker story. Set in Spain during the summer of 1944, the story is intertwined between the real world and a mythical world centered within an overgrown and abandoned labyrinth. Ofelia, the 11-year-old protagonist follows a faun into the forest to escape from her evil stepfather Captain Vidal, and from her increasingly-sick mother. Though the story is fairly simple (as are most fairy tales), the makeup and special effects are to die for.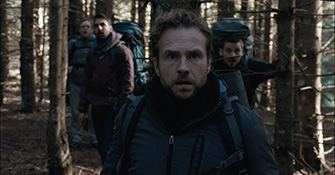 Based on the novel of the same name and directed by David Bruckner (The Signal, V/H/S), The Ritual is a Netflix Original film that follows five friends from college as they plan a group reunion trip. When Rob suggests hiking through Sweden, the others shoot down his idea, but when Rob is murdered by two robbers in a liquor store, the four remaining friends head out on the trip to honor his memory. Unfortunately, the crew takes a wrong turn along the way, and as they head into the mysterious and dense forests surrounding the hills in Sweden, they'll have to reckon with an ancient evil spirit. Though the horror here is a bit by the books, it's the setting and the cinematography that really make this one worth watching.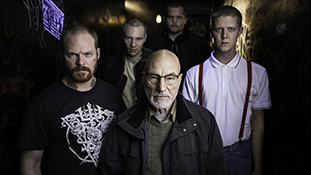 More of a horror-thriller than a straight-played horror film, there is so much to love in this film by acclaimed filmmaker Jeremy Saulnier. The film follows a punk rock band called the Ain't Rights, on tour throughout the Pacific Northwest. When their gig is cancelled, a local radio host manages to arrange a show at a local neo-Nazi bar outside of Portland. When Pat (the late Anton Yelchin) returns to the green room after the show to grab a bandmate's phone, he witnesses the body of a girl stabbed to death by one of the neo-Nazis. Pat contacts the police, but the bar's employees lock them in the green room, creating a cover story for the cops to get them to stay away by having one skinhead stab another. When Gabe (Macon Blair) contacts his boss Darcy (Patrick Stewart, much more terrifying than usual) about killing them, the band will have to fight for their lives.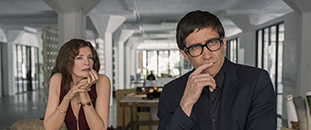 In this Netflix Original film from director Dan Gilroy (Nightcrawler), the acclaimed screenwriter and director reunites with Jake Gyllenhaal for a brand-new film set in the art world of Los Angeles. Velvet Buzzsaw follows art critic Morf Vandewalt, who works for a tough gallery owner named Rhodora Haze, a former member of the rock band the movie is named after. Morf, feeling unfulfilled with his love life and his boyfriend Ed, starts a sexual relationship with Josephina, his friend and agent. When Josephina finds a dead man named Ventril Dease in her apartment block, she's surprised to learn he's an artist, his home filled with paintings. However, when those paintings are added to the gallery's collection, a supernatural force begins to kill those who have allowed greed to get in the way of art.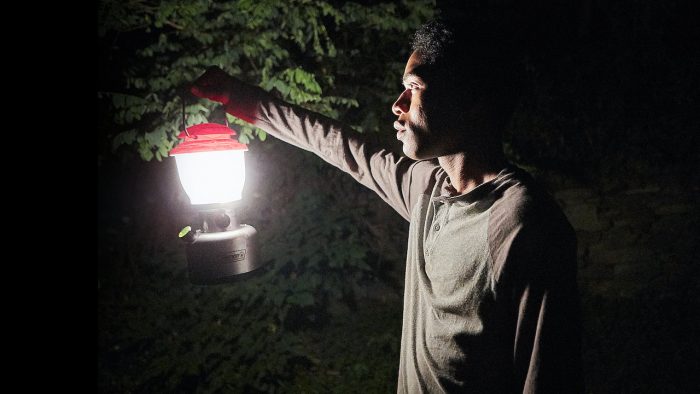 Set during the aftermath of a global pandemic that ravaged the planet's population, It Comes at Night is one of indie studio A24's most acclaimed slow burn horror films. The film follows Paul (Joel Edgerton), along with his wife Sarah and teenage son Travis, who are secluded at their home deep in the woods. After catching a stranger breaking into the house, Paul ties him to a tree, placing a bag over his head to confirm he's not suffering from the disease, and leaves him out for the night. When the stranger, Will, is proven to be healthy, he explains that he didn't know the house was occupied, and was looking for water and shelter for his wife and son. When Sarah suggests Paul bring the strangers into their home, the two families will find themselves trapped under an uneasy alliance.
Let's begin by saying this: The Witch (styled as The VVitch) is not for everyone. Though acclaimed by critics, audiences were (perhaps expectedly) a bit more mixed on A24's first prestige horror film to grab the attention of theatergoers. The film is set in 1630 New England, complete with the exact type of dialogue that comes with a decision like that, and as you could expect, that didn't go over well with all audiences. Still, the film is great for anyone who likes their horror to be a bit of arthouse fare. The film follows the family of a farmer, after their youngest son Samuel vanishes. Blamed for the disappearance is Thomasin (Anya Taylor-Joy), the oldest daughter who was watching her brother when he disappeared. When Mercy and Jonas, Thomasin's twin siblings, blame her of practicing witchcraft, things begin to fall apart.
The Best VPN Options for Netflix [September 2020]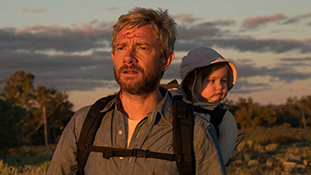 Cargo is a fresh spin on the zombie genre that will leave you on the edge of your seat. Part horror film, part post-apocalyptic thriller, Cargo follows a man named Andy (Martin Freeman, Black Panther, The Hobbit) who finds himself stranded in Australia with his wife and child following an outbreak of a zombie virus, which manages to take over the world in less than 48 hours. Though they originally find hope in a houseboat, Andy's wife Kay is eventually attacked, leaving Andy alone with his one-year-old infant daughter Rosie. Stranded in rural Australia, Andy must attempt to protect his daughter from the threats surrounding them—a task that manages to grow more difficult as time progresses. Directed by Yolanda Ramke and Ben Howling, the film is based on the short of the same name created by those two filmmakers in 2013, and received positive reviews for its character-driven approach to the genre.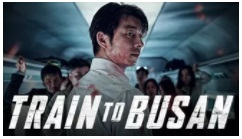 Train to Busan may be unfamiliar to most Americans, but if you're willing to dive into the world of South Korean films, this action-horror thriller is a great introduction. The film follows the passengers in a bullet train headed from Gwangmyeong Station to Busan in South Korea, with passengers including Seok-woo, a divorced fund manager taking his daughter to her mother's house; a working-class man and his pregnant wife; a high school baseball team; and a homeless man suffering from PTSD. When the train departs, a convulsing young woman jumps on board suffering from a bite wound on her leg, and quickly becomes a zombie, transferring her virus to others on the train. The passengers will have to fight their way to safety to make it to Busan—but who will they lose along the way?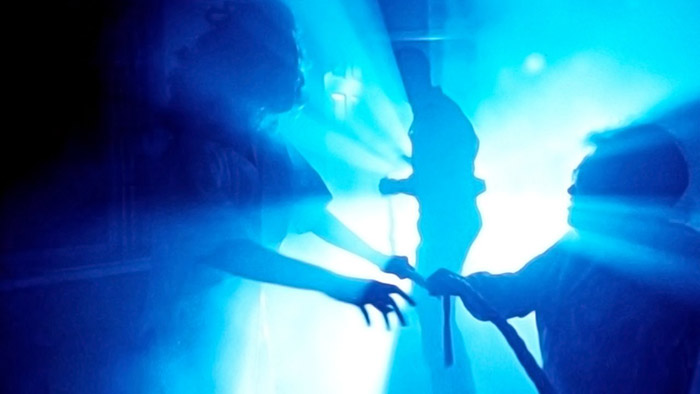 Directed by late horror filmmaker Tobe Hooper (Texas Chainsaw Massacre), 1982's Poltergeist is considered a landmark film in the horror genre. The film follows the Freelings, an average Californian family who begin experiencing nightmarish, creepy happenings in their house. The entire family—Steve (Craig T. Nelson), Diane (JoBeth Williams), teenaged Dana (Dominique Dunne), eight-year-old Robbie (Oliver Robins), and five-year-old Carol Ann (Heather O'Rourke)—slowly grow more concerned when ghosts start to communicate with them through the television set. Initially friendly and playful, the spirits turn unexpectedly menacing, and, when Carol Ann goes missing, Steve and Diane turn to both a parapsychologist and an exorcist for help.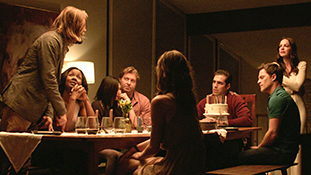 Mysteries and thrillers are perfect for dark and stormy nights, and The Invitation might be the ideal film to chill you to your core. The film stars Logan Marshall-Green as Will, a divorcee who drive his girlfriend Kira to a dinner party hosted by his ex-wife at his old house in the Hollywood Hills. Will's ex, Eden, alongside her new husband David, welcomes Will and Kira to the party, though immediately, something feels wrong. As Will continues to deal with the grief of his deceased son (the reason Eden and him split up), he begins to feel like something is wrong with his ex-wife and her husband's motivations. The tale is dark and grim, and as the night advances, you'll begin to put the pieces together in this thrilling tale of mystery and murder.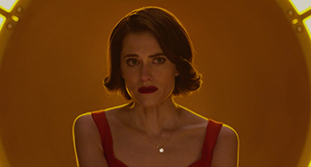 The latest Netflix Original horror film, The Perfection comes from Richard Shepard (Dom Hemingway), and supplies Netflix viewers with a heavy dose of B-movie horror. The film follows Charlotte (Allison Williams, Get Out), a cellist who was forced to leave her prestigious music school in Boston to care for her ill mother. A decade later, Charlotte travels to Shanghai following the death of her mother, in order to follow Lizzie, the music student who took her place in the school. Not for the faint of heart, the film is a tough watch, filled with violence, gore, and sexual assaults. Anyone who loves vile B-horror will absolutely want to seek it out.
10

The Silence of the Lambs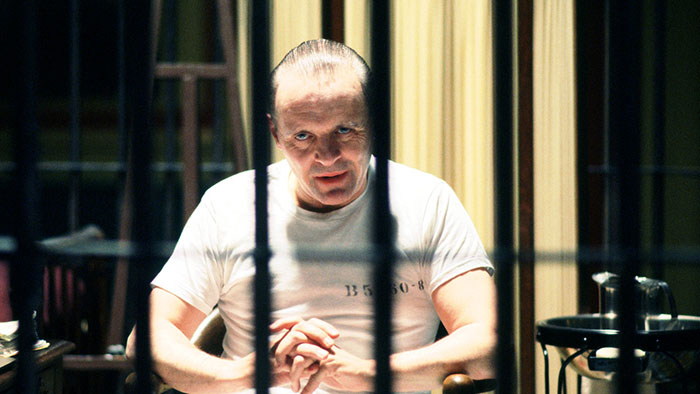 Jodie Foster stars as Clarice Starling, a top student at the FBI's training academy. Jack Crawford (Scott Glenn) wants Clarice to interview Dr. Hannibal Lecter (Anthony Hopkins), a brilliant psychiatrist who is also a violent psychopath, serving life behind bars for various acts of murder and cannibalism. Crawford believes that Lecter may have insight into a case and that Starling, as an attractive young woman, may be just the bait to draw him out. The film was the second time Lecter appeared on film, following Michael Mann's Manhunter five years prior, though in that film, he was portrayed by Brian Cox. The film became the third film to win all five major awards at the Oscars (Best Picture, Best Director, Best Actor and Actress, and Best Adapted Screenplay), preceded only by It Happened One Night and One Flew Over the Cuckoo's Nest. In addition, it's still the only film considered horror to win Best Picture.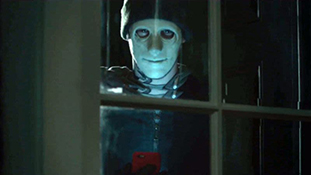 The first of three films on this list directed by Mike Flanagan, Hush was written by Flanagan and his wife Kate Siegel, and stars John Gallagher Jr. (10 Cloverfield Lane), Michael Trucco, and Siegel herself. The film follows Maddie Young, a girl who became deaf as a teenager and now lives her life isolated from others working as an author. When a murderer kills her friend just outside her door, Maddie realizes she is the next target. The sadistic killer thinks an isolated deaf girl will be easy to torment and kill, but it turns out that Maddie is more than willing to fight back.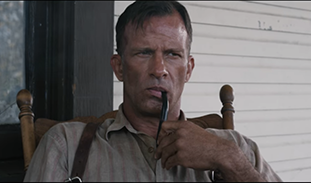 Less than a month after Netflix released Gerald's Game came the second 2017 Netflix Original adaptation of a Stephen King novella. 1922 is based on the work of the same name by King, and was directed by Zak Hilditch. Thomas Jane stars as Wilfred James, a man who arrives at a hotel in Omaha, Nebraska to write a confession to a crime he committed on his family farm in 1922. The film flashes back to that year, where James fights with his wife Arlette, who wishes to sell the land Arlette recently inherited. While Arlette wishes to sell the land and move to Omaha to open a dress shop, Wilfred wants to stay on the farm with his wife and son, Henry. When Arlette raises divorce, Wilfred convinces his son to assist in the only plan they have left: murder. The film is a slow-paced, dreadful experience—perfect for horror fans of all types.
Before The Conjuring and Aquaman, director James Wan teamed up with Patrick Wilson in Insidious, the first film in the franchise that has spawned both a sequel and two prequels. The first film is typically considered the best, though, and while it isn't quite as great as The Conjuring and its universe, it's a terrifyingly-good time for when you're in the mood to be spooked. Insidious follows a couple, Josh and Renai Lambert (Wilson and Rose Byrne, respectively), whose son inexplicably enters into a coma, becoming a vessel for ghosts in an astral dimension. Their son is played by a young Ty Simpkins, who MCU fans will recognize from Iron Man 3 and Avengers: Endgame, along with Jurassic World. While none of the Insidious follow-ups are currently streaming on Netflix, The Conjuring can make for a great double-feature.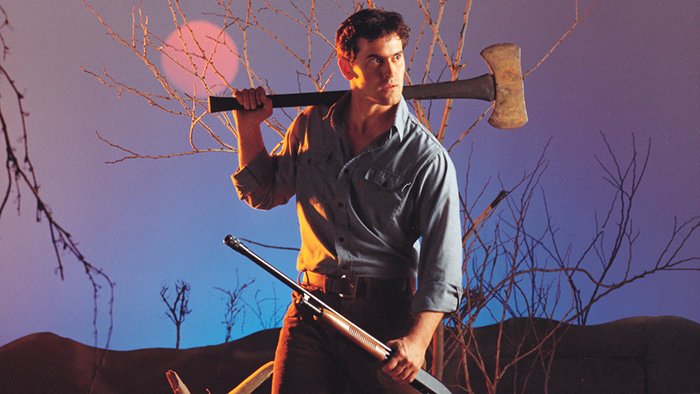 The classic supernatural horror film that skyrocketed director Sam Raimi to stardom is back on Netflix. The Evil Dead arrived in cinemas in 1981, after a hellish production in its own right. The film was made for less than $100,000, after Raimi begged anyone he knew to help finance the movie. When production did finally begin in Tennessee, the inexperienced crew famously got lost on the first day of shooting, and the set's bad luck didn't stop there. Crewmembers were injured, cast members could only keep the demonic eye contact lenses in for up to fifteen minutes, and because the entire team was staying the cabin where filming was taking place, it quickly led to arguments and fights. Still, it was worth it—The Evil Dead holds up as a fantastic B-movie, telling the story of five college students vacationing in an isolated cabin, where they're soon faced with demonic possessions and evil spirits.
The 15 Best Romantic Comedies on Netflix [September 2020]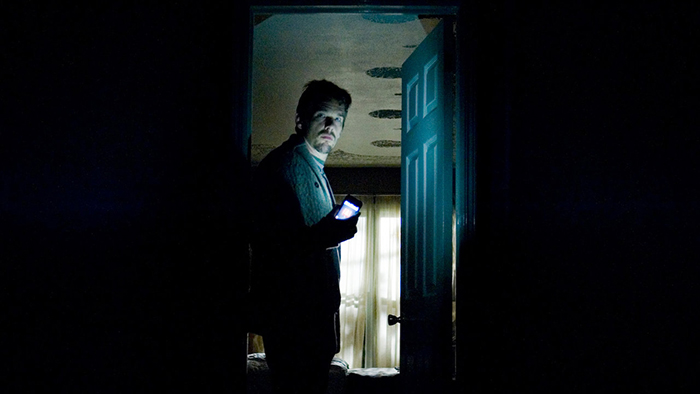 The 2010s were a period of rejuvenation for horror films, and an early hit came in just 2012.
Sinister
is from director Scott Derrickson (
The Haunting of Emily Rose
,
Doctor Strange
) and his writing partner C. Robert Cargill. The film follows true-crime writer Ellison Oswald (Ethan Hawke), who finds himself in a slump. He hasn't had a best seller in more than 10 years and is becoming increasingly desperate for a hit. So, when he discovers the existence of a snuff film showing the deaths of a family, he vows to solve the mystery. He moves his own family
into the victims' home and gets to work. However, when old film footage and other clues hint at the presence of a supernatural force, Ellison learns that living in the house may be fatal.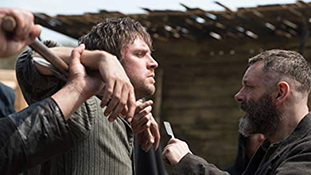 Apostle is one of Netflix's newest originals, a horror-thriller throwback to the cult classics of the 1970s. Set in 1905, the film follows Thomas as he arrives on a remote Welsh island to rescue his sister from a dangerous cult holding her hostage. As Thomas tries to infiltrate the cult, he finds himself haunted by his past, with the island claiming to reject the corruption of mainline society that Thomas happens to represent. Directed by The Raid: Redemption's Gareth Evans, Apostle is a must-watch for any fans of 70s horror-thrillers. The film is gorgeously shot, filled with haunting imagery, and features Dan Stevens in one of his best roles to date.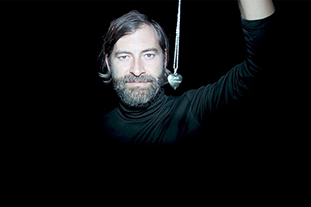 Both Creep and Creep 2 are available for streaming on Netflix, but generally, 2017's Creep 2 is seen as the better of the two films. Both films are found-footage horror movies directed by Patrick Brice and starring Mark Duplass, who also served as a writer on both films. While the first Creep follows a man who wants a stranger's help in making a film for his unborn child, Creep 2 ups the ante, as Josef (Duplass) hides his identity and undergoes becoming a serial killer with a knack for filming his victims. Both films are worth watching, and new viewers may be lost if they haven't seen the first Creep, but be warned: you're in for some seriously messed-up content. A sequel, Creep 3, has been announced.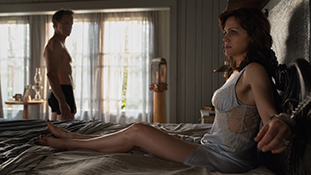 The best Stephen King adaptation of the past five years also happens to be a Netflix Original film. Gerald's Game was released in 2017 just weeks after It hit theaters, so you would be excused if you missed out on catching this film. Based on the novel of the same name, Gerald's Game follows Jessie (Carla Gugino, Spy Kids) and Gerald (Bruce Greenwood, Star Trek), a married couple that seek out an isolated lakehouse in Alabama to work on their failing relationship. While engaging in some light bondage, during which Jessie is handcuffed to the bed, the couple devolves into an argument about their marriage. Gerald, having taken two Viagra, suffers a heart attack, falling dead on the floor of the remote lakehouse and leaving Jessie handcuffed to her bed. The film follows the psychological effects that haunt Jessie as she lays trapped in bed.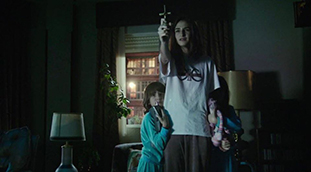 Veronica is a Spanish horror film that gained plenty of notoriety for its marketing campaign that claimed to be one of the scariest horror films ever, a movie that viewers kept turning off halfway through. Whether or not that's true is irrelevant; the good news here is that Veronica is an excellent horror film worthy of your time. From the director of REC (remade in the United States as Quarantine), Veronica is set in 1991 and follows the titular character when she is 15 years old. While the rest of her class is viewing a solar eclipse, Veronica and her friends decide to stay behind and play with a Ouija board. Things quickly go wrong, and Veronica finds herself haunted by paranormal activities, unable to eat and experiencing claw marks all over her body. Partially based on true events where a young woman died after using a Ouija board in 1991, Veronica may not be the groundbreaking film it's purported to be—but it's still pretty damn terrifying.
Disclaimer: Some pages on this site may include an affiliate link. This does not effect our editorial in any way.