25 Best Horror Movies Streaming on Netflix – January 2019
There are two types of people in this world: those who love being scared, and those who refuse to watch scary movies. Whether you enjoy the visceral thrill of watching your nightmares come to life, or you prefer to hide behind the couch with your eyes closed and your hands covering your ears to block out the sound, watching a horror film can lead to some incredible experiences, especially if you're brave enough to confront the things you fear most. Horror films are some of the most popular movies in the industry today, both in terms of how many have been made and how many people go to see them. But for every great horror movie, you're likely to find twenty that simply don't hold up with the best the genre has to offer.
Netflix is home to a wide library of horror films, but it can be tough to determine the gems from the rest of the pack. Finding a good horror movie is tough—the film has to be scary enough to terrify you, original enough to keep you hooked, and feature performances from its actors that don't bore you or cause you to remember that horror films are just movies. Classic horror movies are lucky to come out once a year, and looking through the library of films on Netflix will likely persuade you to search any farther.
If you're wondering which films on Netflix are the worthy candidates for your scare-fests, you're in luck. We've looked through the entire collection of horror films that Netflix has to offer, and found the best of the bunch—30 films that are sure to scare you to your core. We've done our best to rank these movies in an order ranging from "fun frights" to "true, white-knuckle horror," though as with anyone, what we find scary may leave you yawning by the television.
Check out our list below and look back every month for brand-new updates on the best horror movies on Netflix today—plus, let us know in the comments below what you found to be your favorite horror flicks on Netflix!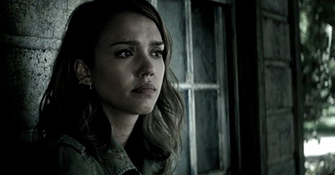 From Blumhouse productions, The Veil is a 2016 horror film directed by Phil Joneau and written by Robert Ben Garant (The State, Reno 911!), which stars Jessica Alba, Thomas Jane, and Lily Rabe. The film follows Sarah (Rabe), the sole survivor of the cult Heaven's Veil, which committed mass suicide twenty-five years prior to the events of the movie. When she's contacted by Maggie (Alba), a documentarian who wishes to make a film about what really happened with Heaven's Veil, Sarah is reluctant, until she learns that Maggie has uncovered footage from the scene that shows what happened on that day. Sarah was found at the scene of the crime as a five-year-old, lacking any memory of the events of that day. As they revisit the scene of the mass suicide, they'll be haunted by visions of the past—and possibly by the ghosts still residing in that area.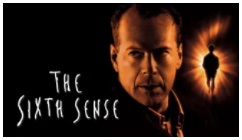 The movie that put M. Night Shyamalan on the map, The Sixth Sense was a massive hit when it was released in 1999, earning its director praise for how he handled the film's last-minute twist and presenting plenty of opportunities for rewatches to look for clues concerning the film's central conceit. Starring Bruce Willis as child psychologist Malcolm Crowe, the film follows Crowe as he begins working with young Cole Sear (Haley Joel Osment), a child who claims to see visions of ghosts and the dead. Haunted by a similar former case that ended with Crowe being shot and watching his patient commit suicide, Crowe works to help Sear overcome his visions. But is Crowe right about Cole's visions being in his head, or is the boy truly seeing ghosts among the living?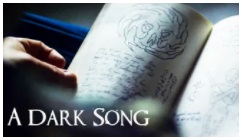 One of the few Irish horror films on Netflix, A Dark Song is a gem of a film we didn't expect to find when looking through the best of the best horror films. Written and directed by Liam Gavin in his debut, A Dark Song follows Sophia (Catherine Walker), a middle-aged English woman still grieving over the murder of her seven-year old song. She travels to rural Wales and rents a home with the intention of performing a ritual to summon her son's guardian angel to help speak to her son and extract revenge on his killers. With the help of occultist Joseph Solomon, they begin the ritual—only for Sophia to grow anxious when the plan seems to fail. When Solomon is gravely injured, Sophia quickly learns she's in over her head, and will have to finish the ceremony to escape the house.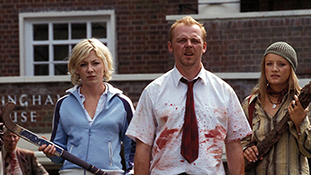 Edgar Wright has several of his films streaming on Netflix, including both Hot Fuzz and 2010's Scott Pilgrim vs. the World. If you're looking for something that blends horror with humor, however, Wright's 2004 film Shaun of the Dead is the film for you. Celebrating its 15th anniversary in 2019, Shaun of the Dead, which happens to be one of the best comedies of the last twenty years. Shaun follows the titular character, a washed up guy with no chance of making something of himself. When his girlfriend finally has enough and dumps him, he plans to drink his problems away—until a zombie apocalypse puts things into a whole new perspective. With some fantastic writing, acting, and editing, Shaun of the Dead marked the true beginning of the Cornetto Trilogy, and helped to skyrocket the careers of almost everyone involved, from Wright to stars Simon Pegg and Nick Frost.
21. I Am the Pretty Thing That Lives in the House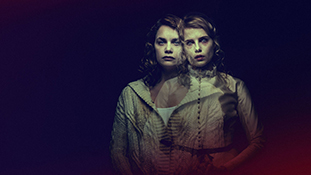 Another Netflix Original film, I Am the Pretty Thing That Lives in the House is a 2016 American-Canadian horror film directed by Oz Perkins, the son of Psycho star Anthony Perkins. The film follows a live-in nurse named Lily (Ruth Wilson) who arrives to care for an elderly patient that has become reclusive over years of suffering from dementia. The film's opening narration declares Lily as a 28-year-old who will never turn 29, and explains that a house with a death can never truly be bought or sold, but simply borrowed from its ghosts. As Lily begins to read the old woman's most famous novel, she realizes that the haunting exposition in the book may not be a work of fiction. This is a slow-paced horror movie, getting off mostly on the atmosphere and the feeling of an unsettling mood. If that sounds like something up your alley, you might just find the film perfect for you.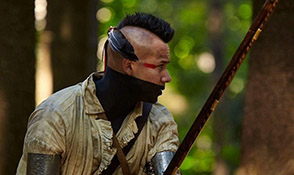 One of the newer films on this list, Mohawk is a unique breed, a historical horror film set in the aftermath of the War of 1812. The film follows three young warriors, Oak, Calvin, and their British companion Joshua, as they seek revenge on the American soldiers who murdered their people. Angry with the soldiers, they light an American encampment on fire, torching the place and attempting to kill as many of the soldiers as they can. Running for their lives back into the woods, they believe they've gotten away with the crime, unfortunately unaware that the bloodthirsty Col. Holt, along with six other soldiers, escaped the encampment. Using the resources in the woods, the young men must use everything they can to defend themselves from the American soldiers through the night.
Directed by William Brent Bell (The Devil Inside), The Boy will likely terrify anyone who has ever wondered if the dolls in their room are looking at them. The film begins when a young American woman named Greta (played by Lauren Cohan) takes a job as a nanny for an 8-year-old boy in a remote village somewhere in England. She's shocked to discover that the child she assumes she's caring for is not a human child, but a life-size doll, a recreation of a human boy. The parents care for the doll as if it were human, which helps the couple to deal with the shock of losing their actual son 20 years earlier. When Greta accidentally violates one of the rules laid out for her, a series of disturbing and inexplicable events begin to bring her worst fears to life. As Greta is haunted throughout the house, she's forced to reckon with the question: is the boy alive?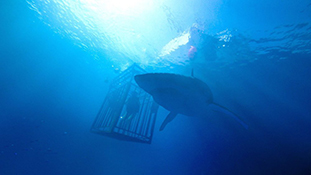 For over forty years, we as a culture have been obsessed with sharks attacking us. From the classic horror-adventure Jaws to newer, bigger creatures like The Meg, all the way to Discovery's Shark Week, viewers have been following the adventures of people risking their lives around killer sharks for longer than many of us have been alive. 47 Meters Down doesn't reinvent the genre, but it was a breakout hit in the summer of 2017 thanks to its excellent craftsmanship. The film follows young sisters Kate and Lisa, in the middle of enjoying a vacation in Mexico. The duo go diving in shark-filled waters, using a protective cage to see the sharks up close. When the cage breaks away from the boat, however, they're stuck at the bottom of the lake with a depleting supply of oxygen, leaving them trapped and doomed unless they can figure out something quickly.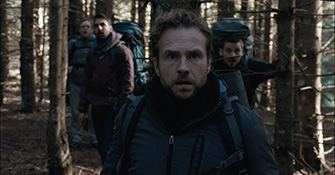 Based on the novel of the same name and directed by David Bruckner (The Signal, V/H/S), The Ritual is a Netflix Original film that follows five friends from college as they plan a group reunion trip. When Rob suggests hiking through Sweden, the others shoot down his idea, but when Rob is murdered by two robbers in a liquor store, the four remaining friends head out on the trip to honor his memory. Unfortunately, the crew takes a wrong turn along the way, and as they head into the mysterious and dense forests surrounding the hills in Sweden, they'll have to reckon with an ancient evil spirit. Though the horror here is a bit by the books, it's the setting and the cinematography that really make this one worth watching.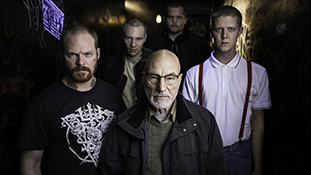 More of a horror-thriller than a straight-played horror film, there is so much to love in this film by acclaimed filmmaker Jeremy Saulnier. The film follows a punk rock band called the Ain't Rights, on tour throughout the Pacific Northwest. When their gig is cancelled, a local radio host manages to arrange a show at a local neo-Nazi bar outside of Portland. When Pat (the late Anton Yelchin) returns to the green room after the show to grab a bandmate's phone, he witnesses the body of a girl stabbed to death by one of the neo-Nazis. Pat contacts the police, but the bar's employees lock them in the green room, creating a cover story for the cops to get them to stay away by having one skinhead stab another. When Gabe (Macon Blair) contacts his boss Darcy (Patrick Stewart, much more terrifying than usual) about killing them, the band will have to fight for their lives.
The Top 100 Movies on Netflix – January 2019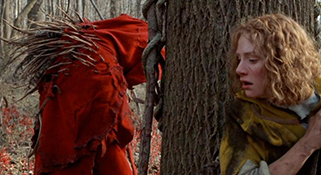 Unlike The Sixth Sense, M. Night Shyamalan's 2004 film The Village didn't win over critics and audiences alike. Thanks to the director's known penchant for twists in the final act of a film, audiences attended The Village expecting a twist and while a twist certainly is delivered near the end of the film, it may not be what audiences expected. The film takes place in an isolated village within Pennsylvania, sometime prior to the industrial revolution. The town lives in fear of unnamed creatures that lurk in the woods outside the village grounds. The film stars Joaquin Phoenix as Lucius Hunt and Bryce Dallas Howard as Ivy Walker, the blind daughter of the village chief. While Lucius is unable to venture past the woods surrounding the village, Ivy is eventually granted permission to leave town—only to find the unexpected lying outside the town.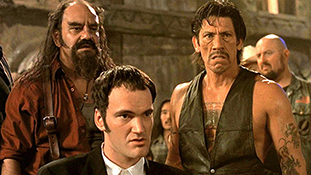 From Kill Bill to The Hateful Eight, Netflix has no shortage of films you can catch online today—today, at least, since those films could be dragged off the platform at any moment. Still, Tarantino isn't just a director. He's a writer and an occasional actor, and you can catch both of those roles on display in From Dusk til Dawn, directed by Tarantino's friend and collaborated Robert Rodriguez. Despite bombing at the box office, From Dusk til Dawn has become a cult classic, a western vampire film that is bonkers from beginning to end. The film follows Seth (George Clooney) and Richard (Tarantino), two brothers on the run following a bank robbery that left bodies behind. When the two men sneak across the border, they find themselves trapped at a bar in Mexico that serves as home to a gang of vampires, thirsty for blood.
Let's begin by saying this: The Witch (styled as The VVitch) is not for everyone. Though acclaimed by critics, audiences were (perhaps expectedly) a bit more mixed on A24's first prestige horror film to grab the attention of theatergoers. The film is set in 1630 New England, complete with the exact type of dialogue that comes with a decision like that, and as you could expect, that didn't go over well with all audiences. Still, the film is great for anyone who likes their horror to be a bit of arthouse fare. The film follows the family of a farmer, after their youngest son Samuel vanishes. Blamed for the disappearance is Thomasin (Anya Taylor-Joy), the oldest daughter who was watching her brother when he disappeared. When Mercy and Jonas, Thomasin's twin siblings, blame her of practicing witchcraft, things begin to fall apart.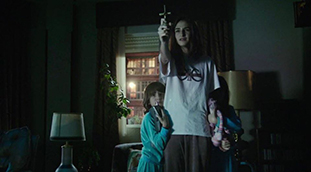 Recently released on Netflix, Veronica is a Spanish horror film that gained plenty of notoriety for its marketing campaign that claimed to be one of the scariest horror films ever, a movie that viewers kept turning off halfway through. Whether or not that's true is irrelevant; the good news here is that Veronica is an excellent horror film worthy of your time. From the director of REC (remade in the United States as Quarantine), Veronica is set in 1991 and follows the titular character when she is 15 years old. While the rest of her class is viewing a solar eclipse, Veronica and her friends decide to stay behind and play with a Ouija board. Things quickly go wrong, and Veronica finds herself haunted by paranormal activities, unable to eat and experiencing claw marks all over her body. Partially based on true events where a young woman died after using a Ouija board in 1991, Veronica may not be the groundbreaking film it's purported to be—but it's still pretty damn terrifying.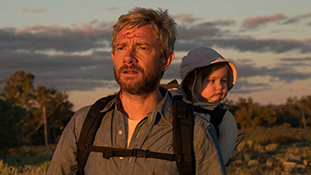 Cargo is a fresh spin on the zombie genre that will leave you on the edge of your seat. Part horror film, part post-apocalyptic thriller, Cargo follows a man named Andy (Martin Freeman, Black Panther, The Hobbit) who finds himself stranded in Australia with his wife and child following an outbreak of a zombie virus, which manages to take over the world in less than 48 hours. Though they originally find hope in a houseboat, Andy's wife Kay is eventually attacked, leaving Andy alone with his one-year-old infant daughter Rosie. Stranded in rural Australia, Andy must attempt to protect his daughter from the threats surrounding them—a task that manages to grow more difficult as time progresses. Directed by Yolanda Ramke and Ben Howling, the film is based on the short of the same name created by those two filmmakers in 2013, and received positive reviews for its character-driven approach to the genre.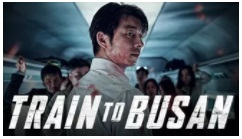 Train to Busan may be unfamiliar to most Americans, but if you're willing to dive into the world of South Korean films, this action-horror thriller is a great introduction. The film follows the passengers in a bullet train headed from Gwangmyeong Station to Busan in South Korea, with passengers including Seok-woo, a divorced fund manager taking his daughter to her mother's house; a working-class man and his pregnant wife; a high school baseball team; and a homeless man suffering from PTSD. When the train departs, a convulsing young woman jumps on board suffering from a bite wound on her leg, and quickly becomes a zombie, transferring her virus to others on the train. The passengers will have to fight their way to safety to make it to Busan—but who will they lose along the way?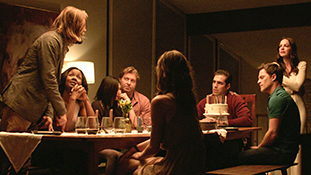 Mysteries and thrillers are perfect for dark and stormy nights, and The Invitation might be the ideal film to chill you to your core. The film stars Logan Marshall-Green as Will, a divorcee who drive his girlfriend Kira to a dinner party hosted by his ex-wife at his old house in the Hollywood Hills. Will's ex, Eden, alongside her new husband David, welcomes Will and Kira to the party, though immediately, something feels wrong. As Will continues to deal with the grief of his deceased son (the reason Eden and him split up), he begins to feel like something is wrong with his ex-wife and her husband's motivations. The tale is dark and grim, and as the night advances, you'll begin to put the pieces together in this thrilling tale of mystery and murder.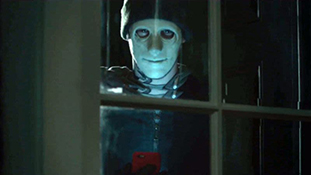 The first of three films on this list directed by Mike Flanagan, Hush was written by Flanagan and his wife Kate Siegel, and stars John Gallagher Jr. (10 Cloverfield Lane), Michael Trucco, and Siegel herself. The film follows Maddie Young, a girl who became deaf as a teenager and now lives her life isolated from others working as an author. When a murderer kills her friend just outside her door, Maddie realizes she is the next target. The sadistic killer thinks an isolated deaf girl will be easy to torment and kill, but it turns out that Maddie is more than willing to fight back.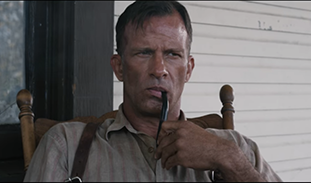 Less than a month after Netflix released Gerald's Game came the second 2017 Netflix Original adaptation of a Stephen King novella. 1922 is based on the work of the same name by King, and was directed by Zak Hilditch. Thomas Jane stars as Wilfred James, a man who arrives at a hotel in Omaha, Nebraska to write a confession to a crime he committed on his family farm in 1922. The film flashes back to that year, where James fights with his wife Arlette, who wishes to sell the land Arlette recently inherited. While Arlette wishes to sell the land and move to Omaha to open a dress shop, Wilfred wants to stay on the farm with his wife and son, Henry. When Arlette raises divorce, Wilfred convinces his son to assist in the only plan they have left: murder. The film is a slow-paced, dreadful experience—perfect for horror fans of all types.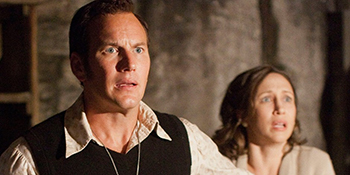 Based on the real-life events that eventually inspired The Amityville Horror, The Conjuring is one of the more-recent horror films from James Wan (Saw, Insidious, Furious 7). The story follows Ed and Lorraine Wilson (Patrick Wilson and Vera Farmiga, respectively), real world paranormal investigators who rose to prominence in the 1970s for this exact case. When Roger and Carolyn Perron (Ron Livingston and Lili Taylor, respectively) move into a New England farmhouse with their five daughters and dog, they begin to experience paranormal activity throughout the house, hauntings and other mysterious artifacts that scare them throughout the night. They contact demonologists Ed and Lorraine, coming off a high-profile case investigating a doll called Annabelle, and together, begin to attempt to investigate what's causing the haunting in Harrisville.
The 65 Best Shows on Netflix Right Now – January 2019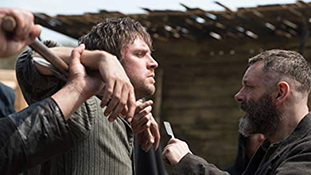 Apostle is one of Netflix's newest originals, a horror-thriller throwback to the cult classics of the 1970s. Set in 1905, the film follows Thomas as he arrives on a remote Welsh island to rescue his sister from a dangerous cult holding her hostage. As Thomas tries to infiltrate the cult, he finds himself haunted by his past, with the island claiming to reject the corruption of mainline society that Thomas happens to represent. Directed by The Raid: Redemption's Gareth Evans, Apostle is a must-watch for any fans of 70s horror-thrillers. The film is gorgeously shot, filled with haunting imagery, and features Dan Stevens in one of his best roles to date.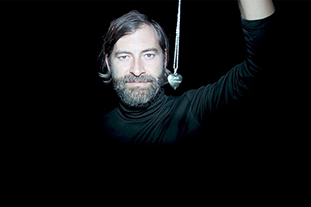 Both Creep and Creep 2 are available for streaming on Netflix, but generally, 2017's Creep 2 is seen as the better of the two films. Both films are found-footage horror movies directed by Patrick Brice and starring Mark Duplass, who also served as a writer on both films. While the first Creep follows a man who wants a stranger's help in making a film for his unborn child, Creep 2 ups the ante, as Josef (Duplass) hides his identity and undergoes becoming a serial killer with a knack for filming his victims. Both films are worth watching, and new viewers may be lost if they haven't seen the first Creep, but be warned: you're in for some seriously messed-up content. A sequel, Creep 3, has been announced.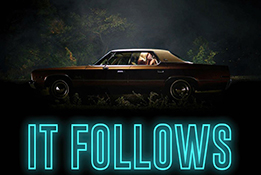 One of the most original and brilliant horror films of the past decade, It Follows is perfect for any fan looking for some spooky entertainment to bring some fright into your night. Made for just $2 million, everything about this film—the acting, the direction, the cinematography, and the music—help to create an atmosphere that makes this film simultaneously unsettling and bone-chilling. The premise of the film is simple, but effective: a teenage girl, Jay, finds herself followed around by a supernatural entity after she has a sexual encounter with her boyfriend. The entity is visible only to Jay, and can take the form of anyone around her, from a close friend to a complete stranger. A fantastic score, an incredible cold open, and an ending so chilling it'll stay with you for weeks make this a memorable experience, one not to be missed.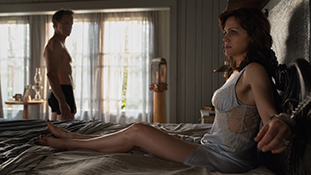 The best Stephen King adaptations of the past five years also happens to be a Netflix Original film. Gerald's Game was released in 2017 just weeks after It hit theaters, so you would be excused if you missed out on catching this film. Based on the novel of the same name, Gerald's Game follows Jessie (Carla Gugino, Spy Kids) and Gerald (Bruce Greenwood, Star Trek), a married couple that seek out an isolated lakehouse in Alabama to work on their failing relationship. While engaging in some light bondage, during which Jessie is handcuffed to the bed, the couple devolves into an argument about their marriage. Gerald, having taken two Viagra, suffers a heart attack, falling dead on the floor of the remote lakehouse and leaving Jessie handcuffed to her bed. The film follows the psychological effects that haunt Jessie as she lays trapped in bed.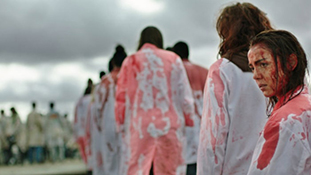 You need to be prepared to handle some graphic content with Raw, a 2016 critically-acclaimed French-Belgian horror film that garnered controversy from some critics for its unrelenting visceral gore. The film follows Justine, a lifelong vegetarian who is just beginning her first semester at veterinarian school as a legacy student. When brought to a hazing ceremony for new students, Justine feels uncomfortable until running into her older sister Alexia, another student at the school, who shows her photos of students—including her parents—covered in blood. As the hazing continues, Justine begins to experience cravings for meat after being forced to devour a rabbit kidney. Those cravings begin to push Justine further into grotesque experiments that will churn your stomach and leave you haunted for nights.