30 Best Sci-Fi & Fantasy Shows Streaming on Netflix [Spring 2021]
We all need some escapism in our lives, and there's nothing better to turn to than Netflix. From award-winning masterpieces to family-friendly entertainment and everything in between, Netflix makes it easy to throw on a classic movie or show no matter where you are.
TechJunkie's Cut the Cord Weekly
From superheroes to medieval tales, science-fiction and fantasy make for some of the best escapism you'll find in entertainment today, and long-form shows help to expand on universes unknown. Whether you're a binge-watcher or love to take your time with your favorite TV shows, here's a sampling of the best that Netflix has to offer in the sci-fi/fantasy genre. These are thirty of the best fantasy, sci-fi, and epic fiction you can catch this winter on Netflix. When you're done reading our list below, you also might want to check out our list of the best sci-fi movies on Netflix.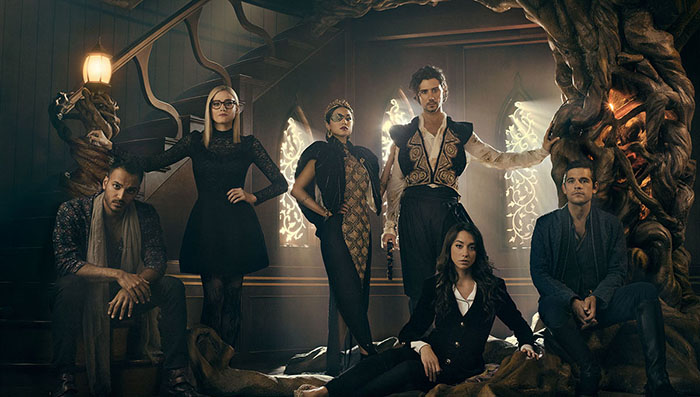 The Magicians takes an adult, intensely cynical look at the tropes of some famous children's fantasy books. Quentin Coldwater (Jason Ralph) is a graduate student addicted to a Narnia-type book series, who discovers the world of the books is more than just escapism. He ends up at an elite school for young magicians (sound familiar?), makes a bunch of misfit friends, and ends up transported to the universe of his favorite fantasy novels. Meanwhile his childhood friend Julia (Stella Maeve) breaks into the world of magic by less traditional means. Four seasons are currently streaming on the service, but unfortunately, the show came to an unexpected ending after season five.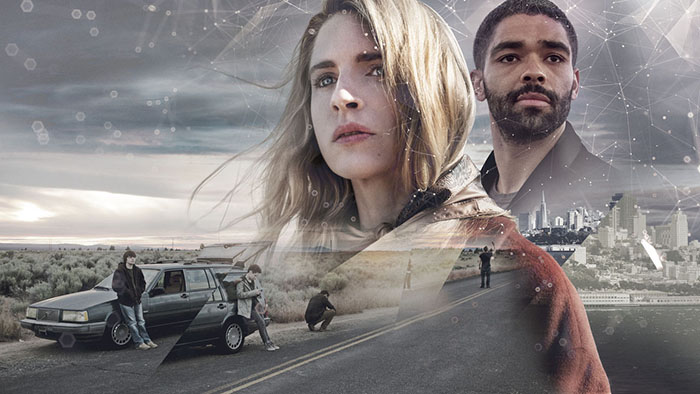 After being struck blind as a child during a near-death experience, Prairie Johnson (Brit Marling) is raised by a Midwestern couple (Scott Wilson and Alice Krige)–until she mysteriously disappears for 7 years. When she returns she can see–but she can't, or won't, tell anyone how she got her sight back or where she's been. She enlists a group from the neighborhood, consisting of a teacher and four high school students, to participate in an experiment that can't be described without serious spoilers. I will say that she wasn't just missing for seven years–she was abducted by Hap (Jason Isaacs), a doctor who was experimenting on people who had lived through near-death experiences. As the season unfolds, the crazy story reels you in with slow-moving suspense that mostly pays off. Two seasons aired, but the show was cancelled in 2019.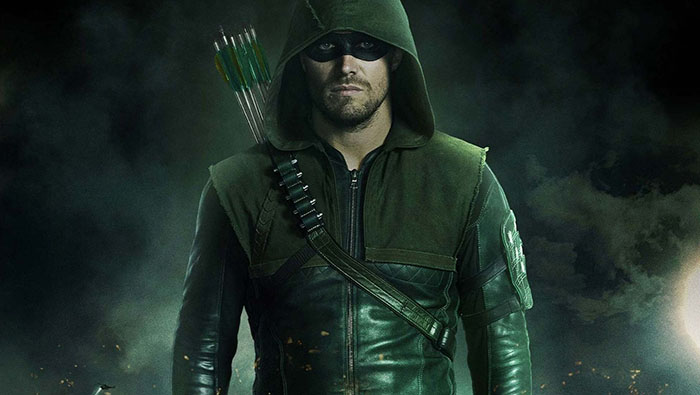 DC Comics has had better luck with its TV shows than its big-screen adaptations lately (at least until Wonder Woman came out), and Arrow is one of their strongest offerings. Wealthy scion Oliver Queen returns home with incredible archery skills and a desire to fight crime, in many ways representing a small-screen Batman. Arrow has all the makings of great binge-watching, from a brooding protagonist to colorful, melodramatic plotting, and fun secondary characters who absolutely steal the show. Seven seasons, including the most recent season, are currently streaming on Netflix right now. All eight seasons are streaming.
Starring a cast of heavyweights, the show takes place in London of the 1890s. It's a shameless mashup of 19th-century monster stories: Dracula, Dorian Gray, werewolves, and Frankenstein and his monster all play major roles. The core cast consists of Timothy Dalton as an aging adventurer, the brilliant Eva Green as a woman locked in a battle for her own soul, and Josh Hartnett as her tough American bodyguard (another Victorian-era cliche Penny Dreadful plays to the absolute hilt). The show came to an unexpected close after the season three finale, and you can find the entire series available for streaming on Netflix.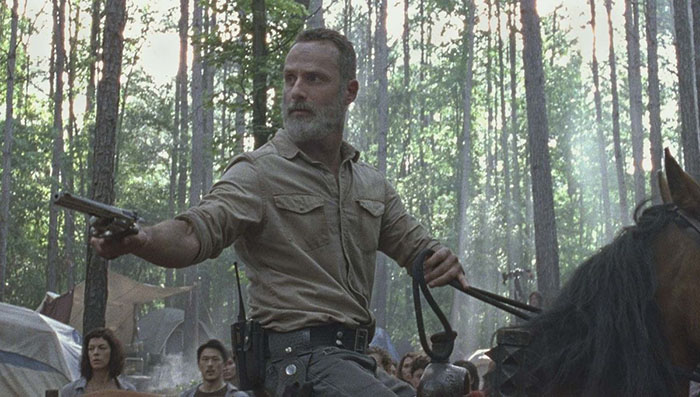 This hit show, based on Robert Kirkman's comic series by the same name, follows a group of survivors through a bleak and violent zombie apocalypse. Deputy Rick Grimes (Andrew Lincoln) is our protagonist, swinging between hero and antihero as he tries to protect himself, his son, and the group that forms around him. The show is at its best when the characters manage to find moments humanity in spite of all the carnage—although some of the carnage makes for great TV, too. The first seven season of the show, following Rick Grimes and his constantly rotating group of friends and followers, are streaming on Netflix. Nine seasons are currently streaming.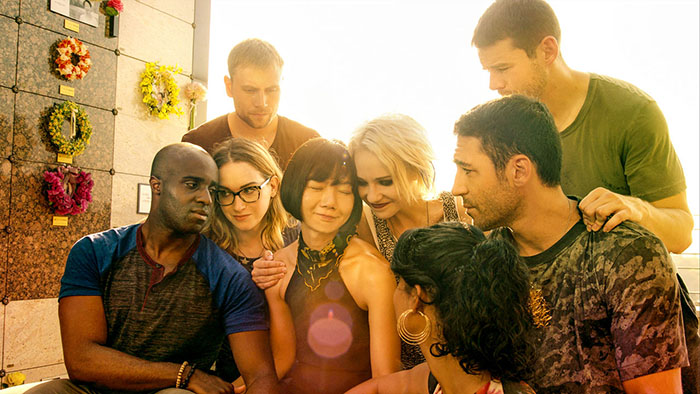 Eight strangers from around the world find that they are psychically linked to each other's minds, experiencing whatever the other seven feel. This strange but promising premise comes courtesy of the Wachowskis (The Matrix, Cloud Atlas). It shuffles a diverse, interesting cast in creative ways, making for lots of intriguing, unexpected developments. Despite the complicated plot, the fanbase grew a cult following over its first two seasons of production. The show was unexpectedly cancelled after those two seasons, but public outcry from the show's massive fan base led to the greenlighting of an upcoming two-hour Netflix original movie in 2018 to wrap up the show's plotlines. That full-length film premiered on June 8th, 2018 to wrap up the show; that film is now streaming.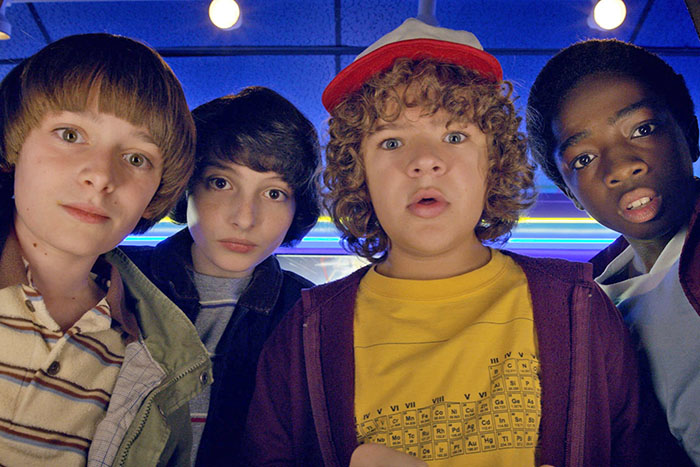 Stranger Things is both a loving tribute to 1980s science-fiction and horror, while also telling the story of four children growing up in the '80s who find their town hides supernatural secrets. The story begins when Will, one of the four boys returning home after a night of playing Dungeons and Dragons, goes missing without a trace, leaving behind a lost girl with a shaved head in his place. With twists and turns, gruesome murders, and a mystery as thrilling to solve as it is to watch play out, it's no wonder Stranger Things was a breakout hit when it first premiered in the summer of 2016. Featuring outstanding performances from Winona Ryder and David Harbour as Will's mother Joyce and the town's police chief Jim Hopper, respectively, plus breakout stars Millie Bobby Brown and Finn Wolfhard (who you may recognize from 2017's It adaptation), Stranger Things is a must-see piece of entertainment. Season two dropped in October of this year, and a third season is already under pre-production. We'll stop short of calling the show a masterpiece, but if you're in the mood for some good, old-fashioned fun, there's plenty to be found here. Three seasons are streaming.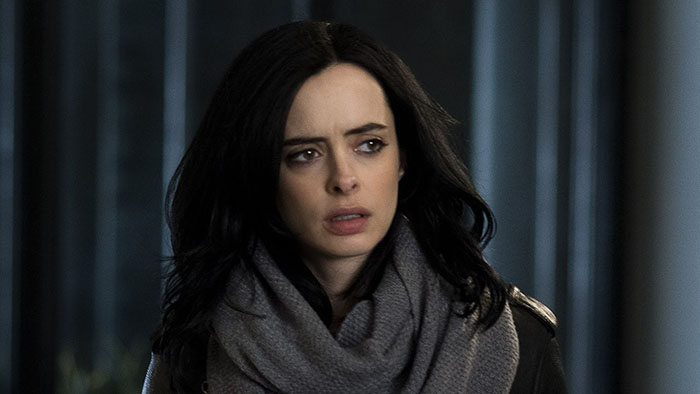 Jessica Jones is Marvel's second comic-based series on Netflix. Jessica (Krysten Ritter) is a super-powered private eye who mostly wants to be left alone. The one person who won't leave her alone is the villainous Kilgrave, an eccentric psychopath with the power to control minds, played by a terrifying David Tennant. Of the four Marvel-based shows on Netflix, Jones might be the easiest to get into: Ritter is wonderful as the lead character, and Tennant shows a side of himself that Doctor Who fans won't recognize. If you only watch one Marvel show, make it this one—oh, and The Defenders, which sees the return of Jones fighting alongside Luke Cage, Daredevil, and Iron Fist in a war for New York. Three seasons are streaming.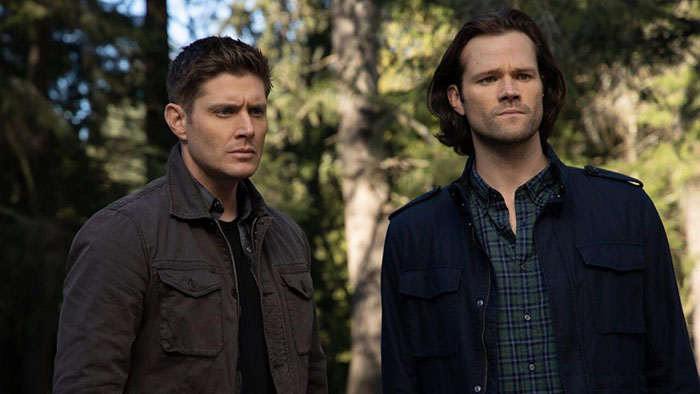 Supernatural is a mainstay in American television. Having premiered in 2005 on the WB, it is the longest-running fantasy-based television show in American history and the final remaining show that first aired on the WB, the predecessor to the CW (other shows, like Gilmore Girls and Reba, only lasted a year; Smallville lasted until 2011 and America's Next Top Model lasted through 2015). Originally designed with a story to be told over three seasons (later extended to five), the show has run for fifteen seasons and is finally about to wrap up in 2020. The show follows the Winchester brothers, Sam (Jared Padalecki, Gilmore Girls) and Dean (Jensen Ackles), as they hunt ghosts, demons, and other evil beings from the paranormal world. The show has always been fairly well-received, and the fanbase is rabid for the show. It starts slow, but give it some time, and you'll find a fantastic serialized-procedural hybrid show to enjoy. And hey, if you decide the long length of the show isn't for you, the finale of season five is a great place to end. All fifteen seasons are streaming.
One of The CW's most popular shows of the last few years, The 100 is based on the 2013 book series of the same name, and follows a group of young post-apocalyptic survivors as they explore Earth for the first time. Set 97 years after a nuclear apocalypse wiped much of the life off of Earth, the remaining members of humanity survive on a space station orbiting Earth, known as "The Ark." In order to test the habitability of the planet, one hundred juvenile delinquents are sent from the ship to the surface of the Earth, and discover that plenty can change in a century. The show's early seasons received positive reviews, with some calling the show one of television's best guilty pleasures. The third season in particular received critical praise, and the first seven seasons of the show are streaming on Netflix.
The Best VPN Options for Netflix [December 2020]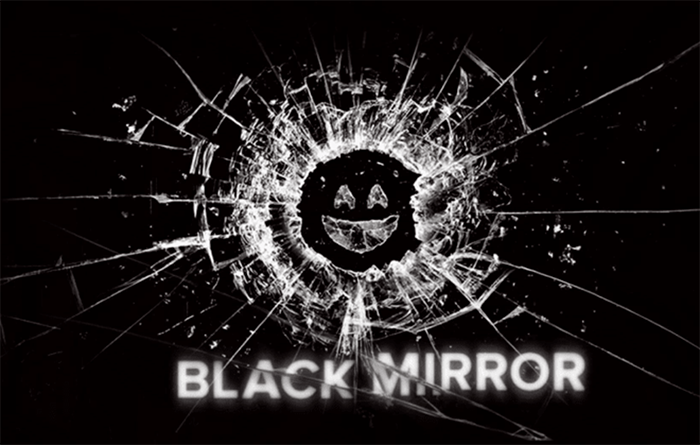 Charlie Brooker might be best known as a presenter and broadcaster on British television, but Brooker is also the creator of one of the best science-fiction shows on television. A modern day Twilight Zone, Black Mirror first started airing in 2011 in Britain, but it wasn't until the series moved to Netflix in 2014 that it began to grow in popularity Stateside. The show takes place in a not-so-distant future, exploring our paranoia, our modern society, and how the future of technology might lead us down terrifying paths. Most of the show isn't meant to be watched lightly, typically featuring a sense of cynicism and dark satire, but a few episodes—"San Junipero" in particular—highlight their happy endings in a way that subverts expectations. If you're a fan of science-fiction or anthology series, you'll fall in love with Black Mirror. Definitely check it out.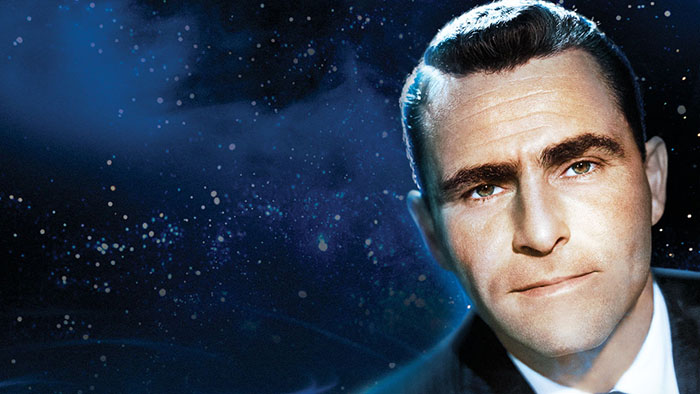 Are you a fan of Black Mirror? Found yourself interested in the anthology series where science-fiction is mixed with social commentary? If you're tired of waiting between seasons for new episodes of Charlie Brooker's nightmare dystopia, you should check out the series that directly inspired Black Mirror: The Twilight Zone. Ran on CBS from 1959 to 1964 in its original run, Rod Serling's The Twilight Zone served as a launchpad for dozens of aspiring actors and writers to cut their teeth working on nightmarish scenarios. Over 156 episodes, Rod Serling used science-fiction, fantasy, and psychological horror to tell stories about the human condition. It can be tough to decide where to start with this series, which has all but season four streaming on Netflix. Check out Serling's favorite episodes, "Time Enough at Last" and "The Invaders," if you're looking for an entryway into the show; "To Serve Man" and "It's a Good Life" are also excellent starting points.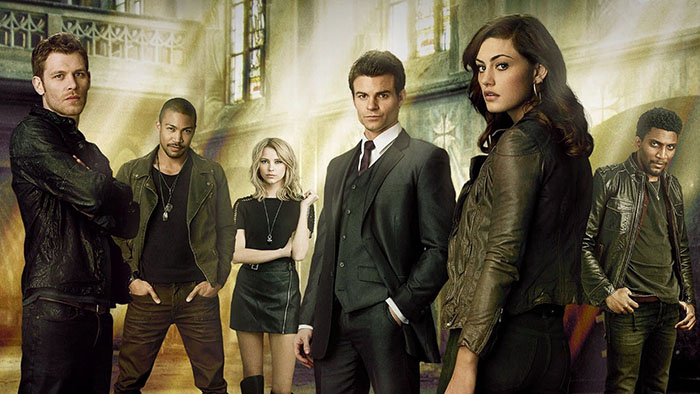 The Mikaelsons move to New Orleans and form an alliance with local witches in an effort to rule the city once again in Julie Plec's The Vampire Diaries spinoff. Klaus Mikaelson (Joseph Morgan) is the original vampire-werewolf hybrid who, along with his brother and sister, Elijah (Daniel Gillies) and Rebekah (Claire Holt), returns to his home city of New Orleans after being exiled for a century. Also appearing in the French Quarter is pregnant werewolf Hayley (Phoebe Tonkin), searching for clues to her family history. Klaus' rival and protégé is Marcel (Charles Michael Davis), the vampire who has taken over as leader in Klaus' absence.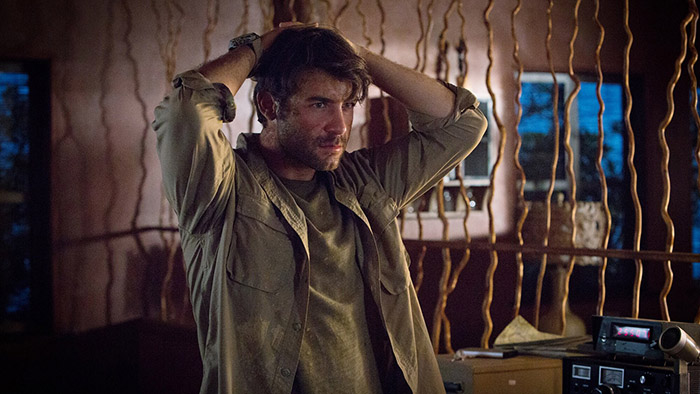 When animal species all over the world begin attacking humans, controversial zoologist Jackson Oz (James Wolk) tries to discover the cause of the sudden change. Zoo was created by Josh Appelbaum and is based on the novel by James Patterson. Jackson Oz and Abraham Kenyatta are African Safari guides who begin to notice animals are acting strangely. In Los Angeles, halfway around the world, animal attacks are also on the rise. In addition, house cats are disappearing. A reporter, Jamie Campbell (Kristen Connolly) believes a corporation called Reisden Global is to blame. She teams up with a veterinary pathologist, Mitch Morgan (Billy Burke) to figure out what's happening. This is a fast-moving show with a global scale, with the characters always in peril. To make the animal attacks convincing, CGI takes a backseat to the use of real animals. Zoo is definitely worth watching.
Liv, medical student-turned-zombie (Rose McIver), gets a job in a morgue, where the dead bodies are aplenty. As she tries to retain her humanity, finds she has an uncanny new gift for solving crimes. Many of the bodies at the morgue are murder victims, and Liv gets clues to what happened as she eats their brains. She puts the insight to good use and helps the police department solve crimes. iZombie makes for relatively lighthearted, refreshing zombie fun. All five seasons are streaming.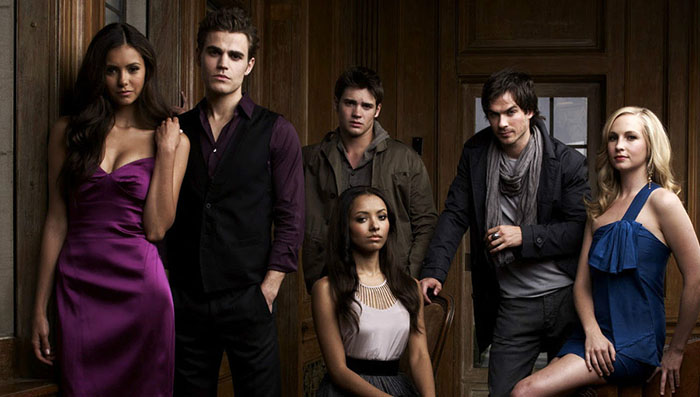 This hit series is still running on the CW, where it's in its eighth season. The Vampire Diaries stars Ian Somerhalder (Lost), and was created by Kevin Williamson (Dawson's Creek). A pair of vampire brothers, Damon (Somerhalder) and Stefan Salvadore, are both in love with the same human girl in Mystic Falls, Virginia. Her name is Elena Gilbert (Nina Dobrev), and she's a dead ringer for Katherine (also Nina Dobrev), the 500-year-old vampire who turned the brothers 150 years ago. Like moths to a flame, the brothers return to Mystic Falls to be near her, in spite of having been estranged–for good reason, it turns out. The good brother, Stefan, refrains from drinking human blood, preferring to live on squirrels and rabbits and maybe the occasional deer; Damon, the bad one, drinks human blood with gusto and wreaks havoc wherever he goes. Of course, the innocent Elena falls head over heels for Stefan. Damon, in the meantime, starts an affair with Elena's peppy friend Caroline (Candice King), who doesn't know she's being compelled. Then there's Bonnie, the witch (Kat Graham) who's ancestors escaped the Salem witch trials and settled in Mystic Falls.
14

Star Trek: The Next Generation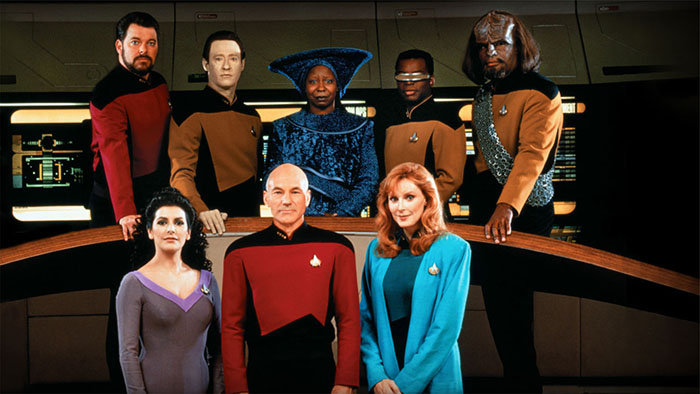 Star Trek as a franchise has now seen six distinct live-action series aired on television and the web (Discovery recently ended its first season and has been renewed for a second) and thirteen feature films (with a planned fourteenth from director Quentin Tarantino sometime in the future), and somehow, The Next Generation is still considered the crown jewel in the entire franchise. Though the first season of TNG is a slow start, the series eventually became acclaimed by critics around the country for its take on human problems in a science-fiction setting. Starring Patrick Stewart (X-Men, the Royal Shakespeare Company) and an ensemble cast (including LeVar Burton and a young Wil Wheaton), the show uses the original ideas behind Star Trek and helps bring them into a new decade, complete with improved effects and sets and better acting. The show won 19 Emmy awards during its run, and remains the only syndicated show to be nominated for an Emmy for Outstanding Drama Series.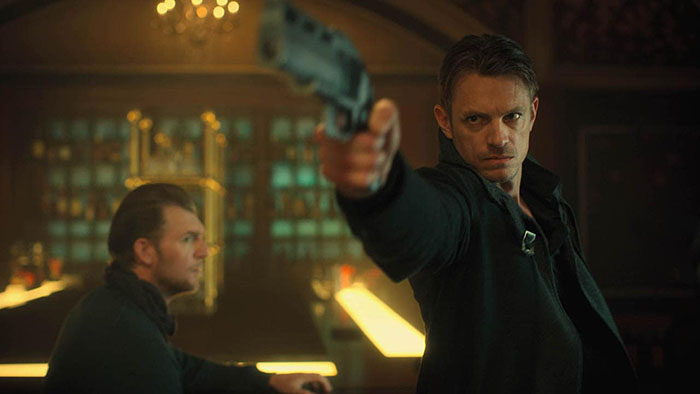 Based on the novel of the same name by Richard K. Morgan, Altered Carbontakes place in 2384, placing viewers in a cyberpunk reality not far off from films like Blade Runner or last year's sequel, Blade Runner 2049. In this future, the memories of each person have been separated and placed in "cortical stacks," storage devices originally designed by aliens that have been mass-produced and placed into the vertebrae of the neck of every person. With bodies now functioning as a shell for the human consciousness, the physical part of ourselves—now called "sleeves"—have become disposable. The story begins when Takeshi Kovacs (Joel Kinnaman, Suicide Squad) wakes up 250 years following the last removal of his previous sleeve, and is given the choice to spend the rest of time in prison for his crimes, or to help solve a murder case. Two seasons are streaming, with Anthony Mackie taking over for Kinnaman in the second season.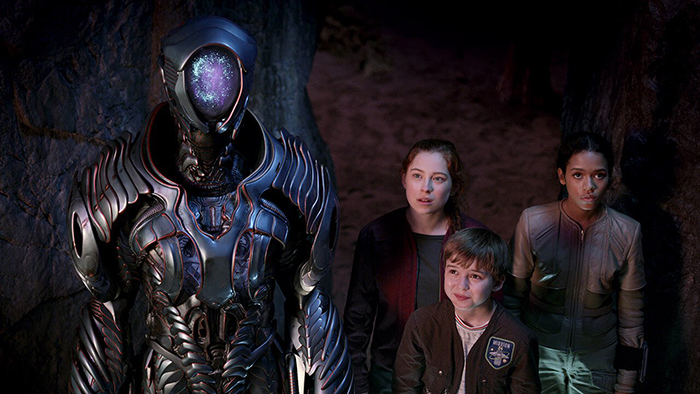 Lost in Space has a long history of reimaginings. This new Netflix original series is a remake of both the 1998 film and the 1965 series that the film was based on, with all three properties being adaptations of the 1812 novel The Swiss Family Robinson. The story begins when a celestial object, the Christmas Star, crashes into Earth and threatens to wipe out civilization, leaving mankind forced to evacuate the planet and look for a new place to call home. The Robinson family is selected to be placed on the outgoing ship, christened the Resolute, but before they can reach their destination, an alien robot destroys the hull of the ship. The Robinsons, now crash-landed on a nearby planet, are forced to reckon with their new environment while also dealing with their own problems along the way. Two seasons are streaming.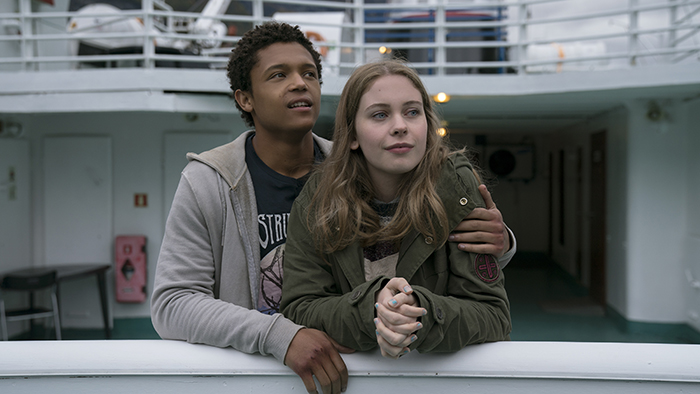 A British Netflix Original, The Innocents is a dark and broody teen thriller, a solid companion to the likes of 13 Reasons Why combined with supernatural elements. The series begins as teenagers June and Harry decide to run away, seeking escape with each other from their troubled and abusive home lives. As they begin to rebuild their new life, they're confronted by a man claiming to be sent by June's missing mother. Things take a terrifying turn as June begins to realize she might have powers she never knew she had.
The 25 Best Crime Dramas Streaming Now on Netflix [Spring 2021]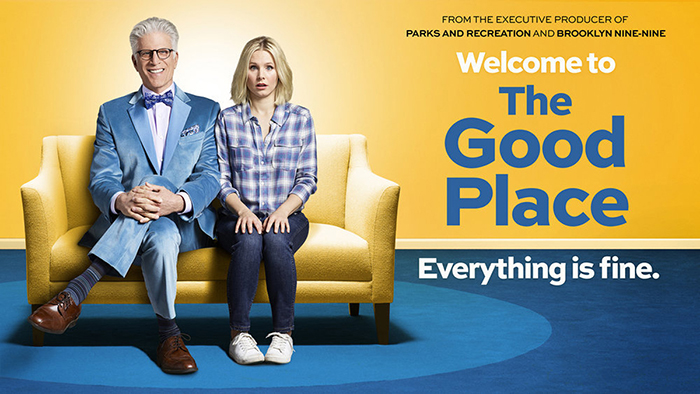 One of the hottest new series to begin airing over the last few years, NBC's The Good Place tells the story of Eleanor Shellstrop, a woman who's woken up to find she's dead and in heaven—or rather, "The Good Place," as it's called. Kristen Bell plays Eleanor, a woman who finds herself in a place she doesn't deserve to be. Also starring is Cheers' alumni Ted Danson as Michael, the creator of "The Good Place," a man trying to make his residents as happy as possible in the afterlife. This series comes from creator Michael Schur, fresh off co-creating both Parks and Recreation and Brooklyn-99. Any fans of his previous work—he also wrote and acted on The Office, where he played Dwight's cousin Mose Schrute—will find plenty to love here. Just don't read too much into the plot online—serious spoilers abound. All four seasons are streaming.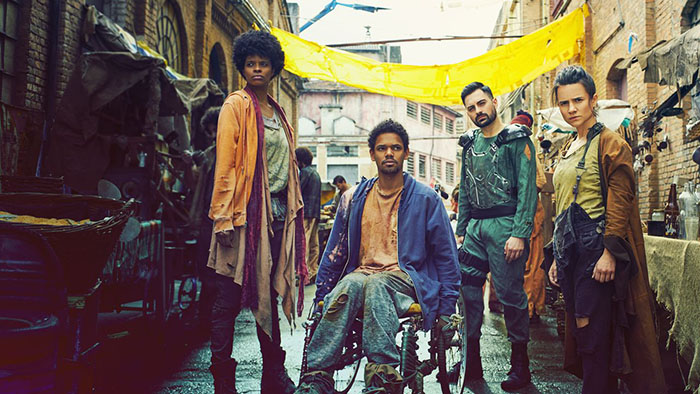 Despite being Brazilian and using Spanish with English subtitles, 3% is one of Netflix's most popular original shows to date. The show is set far into the future, where the majority of the population lives in complete poverty on what's known as the Inland. Each year, every 20-year-old gains the opportunity to make it off the Inland and to head for the Offshore, a rich and affluent society, by going through a series of tests called The Process. Only three percent of each year's applicants make it. The show follows Michele, an applicant for the test who was raised by her brother, who went missing after trying the Process. In the first episode, Michele and her best friend Bruna are led to a remote location at the start of the Process, where it's revealed that one of them is suspected of being a mole for a rebellion called The Cause. When Michele convinces Bruna to attack the interrogator, she's killed and assumed the mole, allowing Michele—the true mole—to continue through the Process. All four seasons are streaming.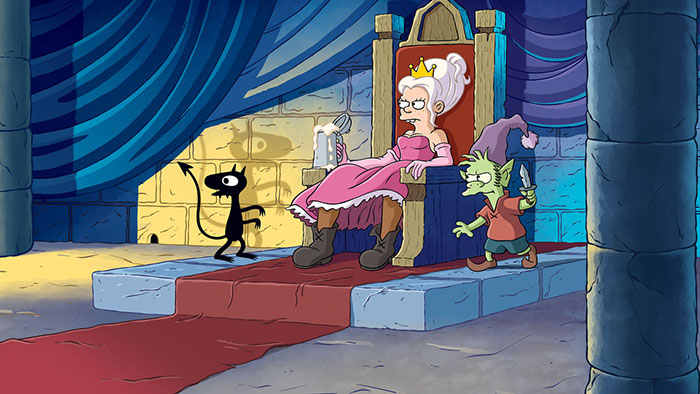 From Matt Groening, the series creator behind The Simpsons and Futurama, comes his third original animated series—this time, set in the past. Disenchantment is an animated comedy set in the wonders of the Middle Ages. The series, which premiered in August of this year with a 10 episode first season, follows Bean, an irresponsible and alcoholic princess of the kingdom of Dreamland who constantly gets herself in trouble with her father, the king. With an all-star voice cast including Abbi Jacobson, Nat Faxon, Eric Andre, and Futurama alumni John DiMaggio, Billy West, David Herman, Tress MacNeille, and Maurice LaMarche, the series is absolutely worth seeking out—especially if you're more into the plot-heavy elements of Futurama. Both parts of the first season are streaming.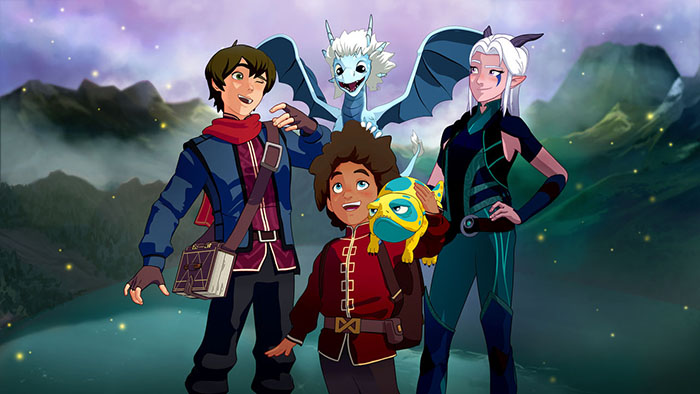 From Aaron Ehasz, the head writer of Avatar: The Last Airbender, and Justin Richmond, the director of Uncharted 3, comes The Dragon Prince, an original fantasy tale designed to fill the same void of comedy and action for families designed 15 years ago by Avatar. Set in a fantasy world where humans and elves battle it out in war, the story begins when the elves attempt to murder the human king Harrow and his heir, the young prince Ezran, in revenge for the human murder of the dragon king and his egg. When the young elf Rayla, along with Ezran and Callum, discover the dragon king's egg wasn't destroyed, they attempt to return the egg to the dragons to prevent war, only to be challenged by Viren, a mage who is intent on starting a war with the elves. Despite a controversial animation style, the show proved to be popular, and three seasons are currently streaming.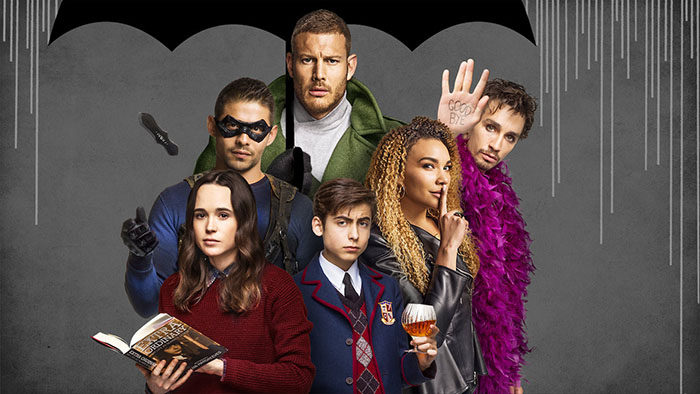 Based on the graphic novel series by Gerard Way, former lead singer of My Chemical Romance,
The Umbrella Academy
tells the story of a group of seven infants adopted from a group of 43, inexplicably born to random, unconnected women who showed no signs of pregnancy on a single day in 1989. Billionaire industrialist Sir Reginald Hargreeves takes the children and creates the Umbrella Academy, preparing his "children" to save the world. In their teenage
years, though, the family fractures and the team disbands. Fast forward to the present time, when the six surviving members of the clan reunite upon the news of Hargreeves' passing. They work together to solve a mystery surrounding their father's death, but divergent personalities and abilities again pull the estranged family apart, and a global apocalypse is another imminent threat. Two seasons are now streaming.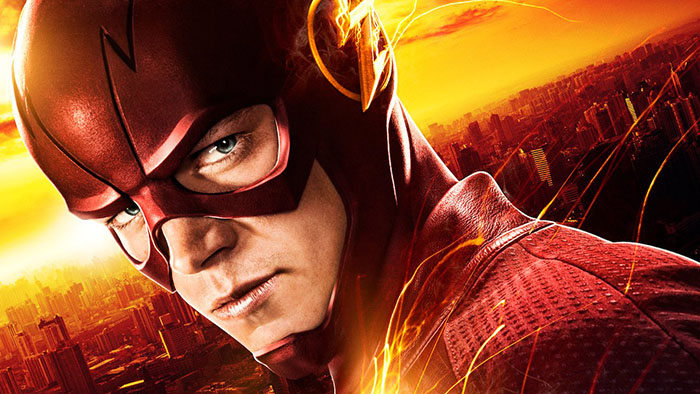 Often considered one of the best of The CW's Arrowverse shows, The Flash was the second DC show created by Greg Berlanti and his team of writers, following the success of Arrow. The show has a lighter tone than its older sibling, using The Flash's humor to its advantage to tell the story of how Barry Allen became The Flash. Glee's Grant Gustin stars as Allen, a forensics expert who is struck by lightning following an explosion in the S.T.A.R. Labs particle accelerator. When he awakens following a nine-month coma, he discovers he can move at a superhuman speed, and becomes the superhero known as The Flash. The first two seasons were critically-acclaimed upon release; the third season also received positive reviews, albeit slightly lesser thanks to a messy multiple-universe plot. The first six seasons are currently streaming on Netflix.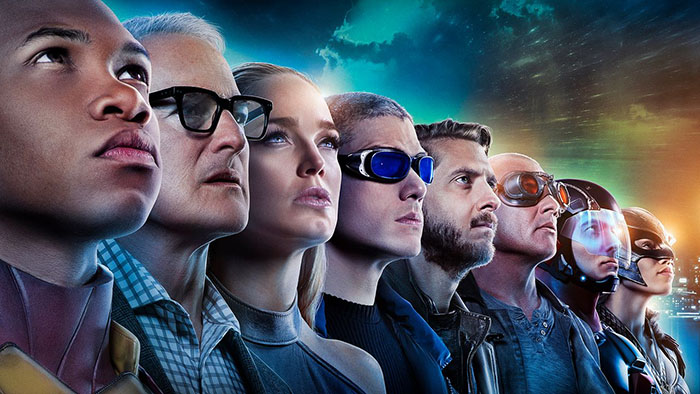 Would you be surprised if we told you that the best DC show airing on The CW right now wasn't Arrow, or The Flash, or even Supergirl? Legends of Tomorrow premiered to mixed-but-positive reviews, with the series taking some B-level and C-level superheroes from the world of DC, including Firestorm, Atom, Hawkgirl and Hawkman, and Rip Turner. The series begins when Rip Turner, a time master, goes rogue following the murder of his family by Vandal Savage, a criminal and supervillain. Determined to stop the murder of his loved ones, he assembles a team from throughout time in order to save the world. The series is a bit more lighthearted than its contemporaries, and following positive remarks for the first two seasons, season three received critical acclaim for its sense of adventure, fun, and heroism. All five seasons are currently streaming.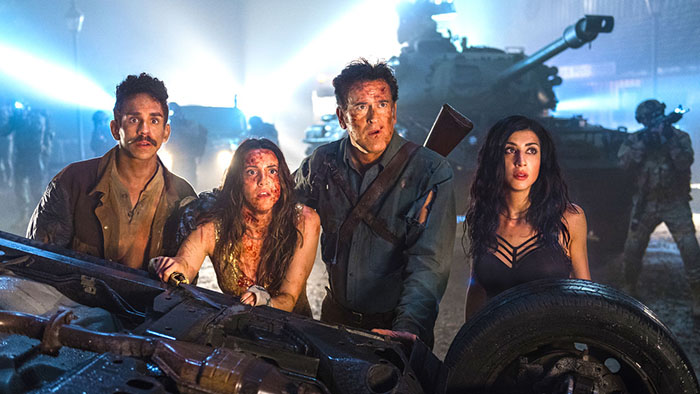 A sequel to Sam Raimi's original low-budget horror films, Ash vs. Evil Dead is a horror-comedy in the style of Evil Dead II and Army of Darkness. Bruce Campbell returns from those films as the titular Ash Williams, now working as a middle-aged stock boy at Value Stop. Though he's spent nearly thirty years drifting from town to town trying to escape his past, the evil of the Necronomicon—the book that releases all hell in the original trilogy—continues to haunt him. Unable to destroy the book, he's become the caretaker, trying his best to ensure that it never falls into the wrong hands. Unfortunately, it seems the evil dead has yet to rest. Sam Raimi co-created the series with his brother Ivan and producer Tom Spezialy, and the Starz series still retains the same dark combination of humor and horror the films had. Any fans of Evil Dead will need to check out the show on Netflix. All three seasons are streaming.
2

The Dark Crystal: Age of Resistance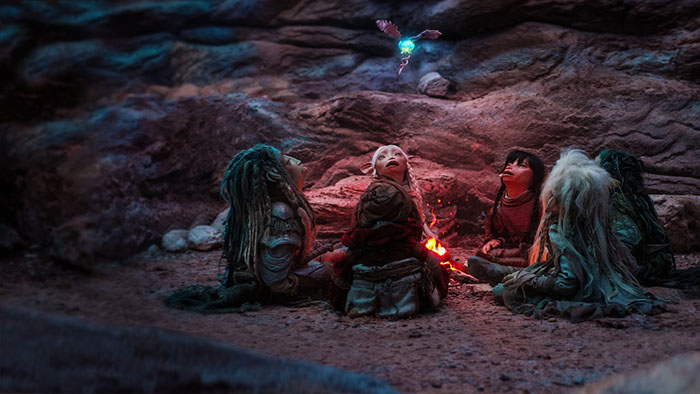 Not many expected the Jim Henson Company to return to their late creator's dark fantasy cult-classic The Dark Crystal, but suffice to say, when a prequel series was announced for Netflix, it was a reason to get excited. The Dark Crystal: Age of Resistance is set on the planet Thra prior to the events of the original film and follows three Gelfings—Rian, Brea, and Deet—as they inspire a rebellion against the Skeksis after discovering the horrifying secret they keep hidden from the citizens of Thra. Featuring the voice talent of Taron Egerton, Anya Taylor-Joy, and Nathalie Emmanuel, in addition to the puppetry talent of those at the Jim Henson Company, this is a Netflix original that is not to be missed.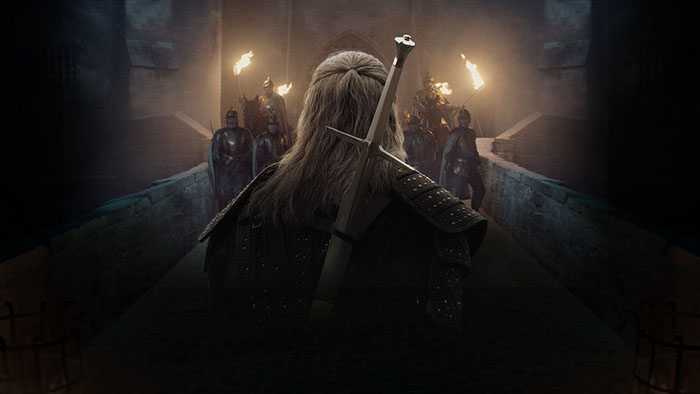 The Witcher didn't premiere on Netflix until December 20th, but it managed to become one of the most popular shows of 2019 in just eleven short days. Based on the fantasy novel series of the same name (which also spawned a popular series of video games), The Witcher stars Henry Cavill as Geralt of Rivia, a monster hunter, or witcher, who works alone. Set in a medieval world on a landmass known as the Continent, The Witcher switches between the stories of Geralt, sorceress Yennefer of Vengerberg (Anya Chalotra), and princess Ciri (Freya Allan), who find their destinies tied together. The first season is based on The Last Wish and Sword of Destiny, two collections of short stories which precede the main Witcher saga. The first season explores formative events that shaped the three lead characters, prior to their first encounters with each other. In addition to an upcoming second season planned for 2021, Netflix also plans to release an animated Witcher movie.
Disclaimer: Some pages on this site may include an affiliate link. This does not effect our editorial in any way.