The Best House Party Games [May 2020]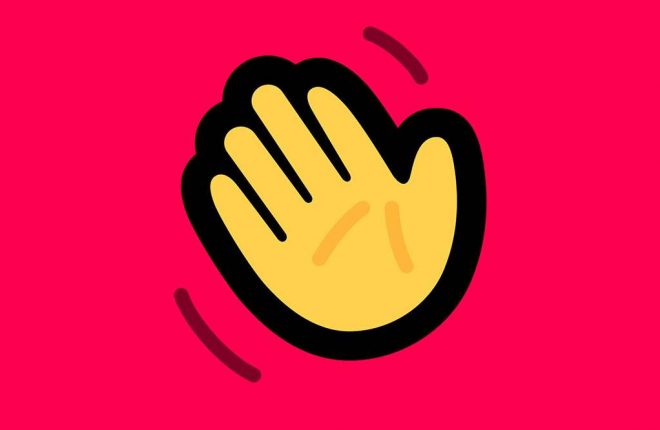 One of the things that sets House Party apart from other video calling apps is its vast choice of games. All you have to do is start a call with your friends, tap on dice, and select the game you'd like to play.
You can choose from traditional party games or updated, modern versions. In this article, we'll not only show you the best House Party games, but explain the rules so you can start playing right away.
Heads Up – Karaoke Night
Everyone, at some stage has played Heads up, online or offline. The game is played in pairs, and rules are similar: a card with a word will appear on your partner's forehead so that everyone else except them can see it.
You have to do your best to explain the meaning of the word without actually saying it. After that, it's your turn to guess the concept that your partner is explaining to you. Many apps offer similar games, but what's exceptional about the House Party app is that you can play it with the songs in the background.
If you loved guessing songs on real house parties, you'll like this game as well. Excellent sound quality allows you to hum the melody to your partner as if you were sitting next to them. And you'll never run out of music, as the app provides the songs to you.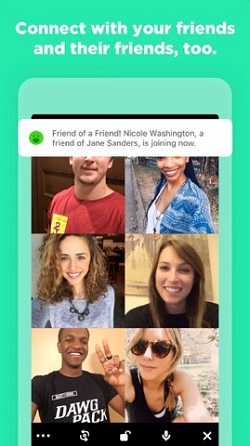 Heads Up – Trending
If you like Heads up, but you're tired of the same topics repeating over and over again, we've got you covered. This game consists of guessing the latest memes and memorable events from the past week. If you're an active user of social media and like to follow trends, this is the perfect game for you!
On the other hand, it can also help you stay updated as it sums up the week's most important events. Call your friends and challenge them to see whether they're as well-informed as they think they are!
Quick Draw
Many people have fallen in love with this simple yet creative game. There's something addictive about it that pushes you to improve your skills. What's more, you'll finally get to see who's the best artist in your group of friends!
The rules are simple: you get to quickly draw something, but only you can see what. Then your friends have to guess what it is. If you all like drawing, it's time to compete and see who's most skilled and quickest artist.
On the other hand, if you've never been great at art classes in school, this may be an opportunity to improve your skills. Many people find it easier to draw with in-built House Party tools than in a traditional way, with paper and crayons.
However, a lot of laughing is guaranteed as there will be at least one person who has no clue how to draw.
Chips and Guac
Chips and Guac is a unique game exclusive to the House Party app. If we had to compare it with any other app, we'd say it's similar to Cards Against Humanity. So if you loved that, this is the perfect game for you. In fact, it might just be the funniest game available on the app.
The game is based on word association, and helps you figure out the way your friends think. The first player puts down a card they've randomly chosen. It's usually a phrase to set the tone of the game. Then all the other players have to place a card that matches the first card the best.
Combinations are usually hilarious as it's sometimes impossible to find the right word. Chips and Guac provides hours of fun as topics are random and entertaining. You can choose one person as a judge, and they get to choose the winner – the player who made the funniest match.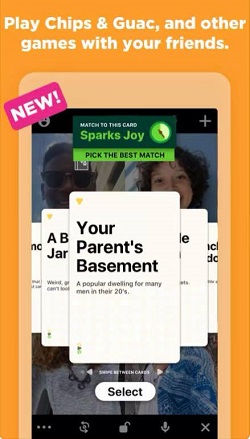 Trivia – Finish the Song Lyrics
The House Party app features 18 different trivia games. From general knowledge and capitals to Oscar-winning movies. Next, we've chosen Finish the Song Lyrics as it's the best way to get into the party mood.
The app will start the lyrics of a popular song, and then it's up to you to finish the words. You don't have to sing if you don't want, but there's also a version with singing included. Challenge your friends to see whether they know the lyrics or if they're just pretending to sing them right!
Some people may be shy at the beginning of this game, but as time goes on, they're sure to relax and start to sing along. It may end up as one of the most entertaining parties you've ever been to!
Party Is in the House
We hope that you liked the games we selected. But feel free to explore the other options, depending on what kind of games you and your friends usually play. One thing is sure: with House Party games, you'll never be bored!
Have you already tried some of the games? What's your favorite? Let us know in the comments section below.
How to Do the Ripple Effect in TikTok
Read Next