25 Best Animated Movies on Netflix [February 2021]
The best kind of animated feature films are capable of telling stories you wouldn't be able to tell using traditional live-action animation. Perhaps your world is inhabited with creatures that would be impossible in the real world, or capable of creating without using millions upon millions of dollars. Films based in animation are excellent ways to experience full-on fantasy worlds, science-fiction battles, and often-impossible events. You'll find talking animals, dancing teapots, and the classic anvils falling from the sky. Plenty of animation is based in humor, designed to make you laugh until you cry. Sometimes watching animation comes from the need to view the true artistry put into work by teams of animators, both working in 2D classic cel animation and newer 3D CGI animation.
TechJunkie's Cut the Cord Weekly
This list contains the best animated movies and films streaming on Netflix at the moment. From stories about brand-new baby brothers and anthropomorphic animals working together, to adult storytelling, painting a world destroyed by a giant monster or the tale of a teenage girl trying to find her parents in a dystopian, steampunk Paris, there's something for everyone on this list. We present the 25 best animated films on Netflix for February 2021, in no particular order.
And of course, if you're looking for more entertainment to watch with the whole family, you might also want to check out our list of the best family-friendly movies on Netflix.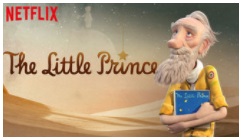 Based on the novella first published in France 1943, The Little Prince is a 3D animated film that uses modern technology and stop-motion animation to recreate the story of the classic bedtime story. When a young girl is forced into a life based on schedules and routines created by her overbearing Mother, she's thrilled to meet her elderly next-door neighbor, a retired Aviator. The Aviator will tell the Girl the story of the Little Prince, a young boy who lives in space on an asteroid. Critically-acclaimed for its animation style, The Little Prince manages to recreate the world of the original novella in a modern fashion without losing what made the book so amazing to begin with. And since it's a Netflix Original, you'll never have to worry about the film being taken off the service.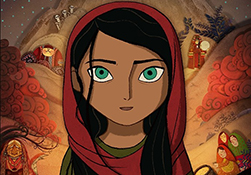 Animated by Cartoon Saloon and executive produced by Angelina Jolie, The Breadwinner is the second directorial feature from Nora Twomey. Released in 2017 and nominated for a Best Animated Feature award at the 2018 Academy Awards, The Breadwinner tells the story of Parvana, a young girl who lives in Kabul, Afghanistan while under the control of the Taliban. She lives with her father Nurullah, a teacher handicapped during the Soviet-Afghan War and turned into a merchant known as a "hawker," until he is unjustly arrested after a member of the Taliban believes Nurullah insulted him. With Parvana's family left without a male member, her and her family are left unable to leave the house under Taliban law. Left with few options, Parvana dresses as a boy to pass as Nurullah's nephew, Aatish, in order to secure means to support her family. The film was critically-acclaimed for both its story and its animation.
23

Godzilla: Planet of the Monsters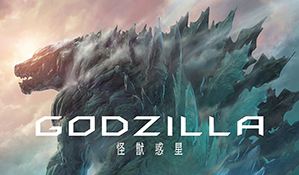 One of the few films on our list made specifically for adults, Godzilla: Planet of the Monsters is a Netflix Original film produced by Toho Animation. The 32nd film in the Godzilla franchise and the first-ever animated feature, Planet of the Monsters begins in 1999, when large monsters begin appearing all over the planet. When a plan to defeat Godzilla with Mechagodzilla fails, humanity is forced to evacuate Earth, leaving for Tau Ceti e. The film follows the aftermath of this decision, including mutiny, the conflicts of religion, and the mutation of Earth thanks to the existence of Godzilla over many years. The film can be watched in Japanese with English subtitles, or in an English dub. Planet of the Monsters is the first in a planned trilogy of films, with a sequel, Godzilla: Kessen Kidō Zōshoku Toshi, planned for release in Japan in May 2018 and on Netflix sometime after.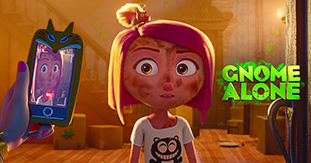 From the director of The Nut Job comes this brand-new Netflix original animated film, Gnome Alone. Based around a war between Gnomes and Troggs, wacky creatures who live underground and are determined to eat the Earth, the film follows pre-teen Chloe (Becky G), who moves into a new house that is filled with garden gnomes that come to life to fight the Troggs. Though Chloe and her new nerdy friend Liam seem destined to take up arms between the two sides, Chloe is forced between her new life of fighting against the Earth's enemies or becoming a popular middle school student—a choice that is harder than it seems.
21

Mary and the Witch's Flower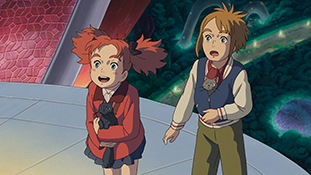 The first film from Studio Ponoc, Mary and the Witch's Flower is a Studio Ghibli-style film, and the third film by Hiromasa Yonebayashi. The film follows a young girl named Mary Smith, who finds a mysterious flower called "fly-by-night." The flower gives her the power to become a with for a single night, which, following her new boring life living with her Great Aunt Charlotte in England, gives her a new hope for having fun. Combined with an old broomstick, Mary is swept into a new life full of mystery and excitement, where she joins a new magic academy that seems wonderful at first glance. That said, a darkness sits below the school, threatening Mary and causing her to have to make things right after a fatal mistake.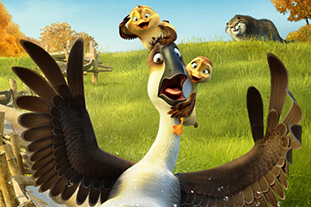 From the director of 2007's Surf's Up comes Duck Duck Goose, a Netflix original animated film co-produced between the United States and China. The film follows Peng (Jim Gaffigan), a Chinese goose whose flock is in the middle of migration. Unfortunately for Peng, he's disliked by his flock and is abandoned while asleep, left alone in the wilderness. When Peng runs into a duo of ducklings separated from their mother, the three begin their trek to rediscover their place in the world, with only the others to rely on. The film also features the voice talent of Zendaya, Greg Proops, Stephen Fry, Carl Reiner, and Reggie Watts. Originally slated for release in theaters, the film's status as a Netflix original means you can stream it whenever you want.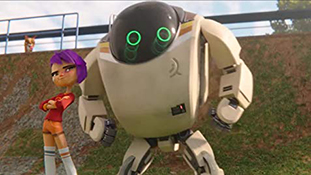 Netflix's first fully-original animated feature film takes viewers on a journey to the futuristic city of Grainland and follows Mai Su, who lives an ideal life with her parents prior to a divorce and her father leaving her family. Mai's mother Molly gets through the divorce by buying advanced robots known primarily as Q-Bots, but these robots take up Molly's time and leaves Mai alone with her thoughts. As she abandons the idea of robots, she finds herself ostracized from society, where robots are quickly replacing everything from the education system to law enforcement. Now a teenager, Mai finds herself in trouble when a rare robot known as 7723 (the voice of John Krasinski) escapes from its captivity and must be watched by Mai's care. With Marvel-like action and a stellar voice cast, Netflix's first animated original is a rare treat.
18

Pokemon the Movie: I Choose You!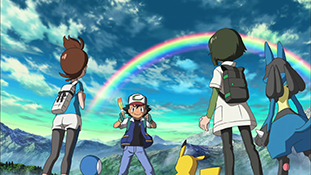 In this adaptation of the original Pokemon pilot, the film follows Ash Ketchum, a young boy who celebrates his birthday by becoming a Pokemon trainer. After accidentally sleeping in too late, he arrives at Professor Oak's lab to learn all three Pokemon he could've had—Bulbasaur, Squirtle, and Charizard—have been taken by other trainers. Despite the disappointment, Ash meets his first Pokemon, an Electric-type named Pikachu, who becomes fast friends with Ash as they travel the world. Fans of the original anime will want to check out this retelling of the series, which takes some twists and turns and features all-new characters to replace Brock and Misty.
17

The Princess and the Frog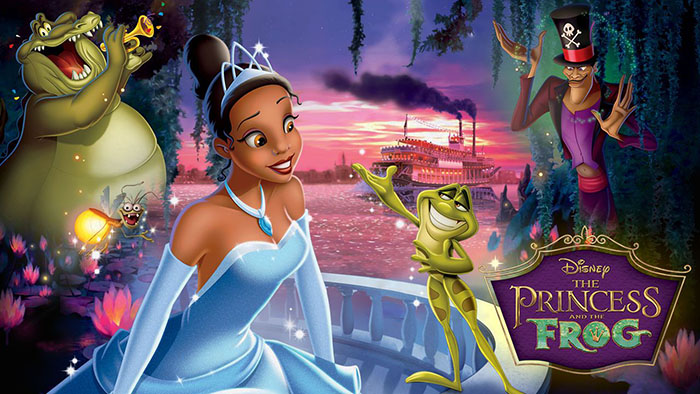 Hardworking and ambitious, Tiana (Anika Noni Rose) dreams of one day opening the finest restaurant in New Orleans. Her dream takes a slight detour when she meets Prince Naveen (Bruno Campos), who has been turned into an amphibian by evil Dr. Facilier. Mistaking her for a princess and hoping to break the spell, Naveen plants a kiss on poor Tiana—thereby turning her into a frog as well. The pair hop along on an adventure through the bayous to seek the help of a powerful voodoo priestess. The Princess and the Frog was the final 2D film created by Disney Animation before they fully switched to #D animation with Tangled, Frozen, and Moana.
16

Invader Zim: Enter the Florpus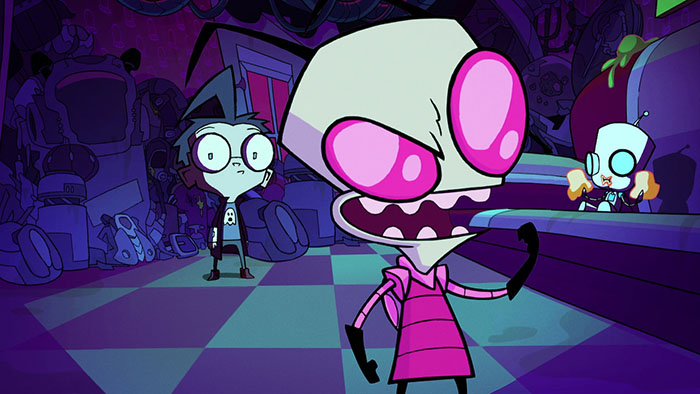 One of two television specials originally produced for Nickelodeon before being picked up by Netflix, Invader Zim: Enter the Florpus is a continuation of the original cult classic animated show, set years after the cancellation of Invader Zim. When Zim and GIR appear on their lawn years after their disappearance, Dib Membrane—Zim's archnemisis in the original series—confronts them head on. Dib, now having become obese and physically unfit to oppose Zim, is informed that this was all part of Zim's plan to get to Phase 2 of invading Earth. Unfortunately, Zim has completely forgotten what Phase 2 of his plan is supposed to be, and once he comes up with a new plan, The Tallest wants no part of it. Having irritated The Tallest by summoning the Irken Armada, Zim puts himself and all of Earth in danger. Those listening to some of the smaller roles in the film may notice Rick and Morty's Justin Roiland, alongside the show's original cast.
The Best VPN Options for Netflix [December 2020]
15

Rocko's Modern Life: Static Cling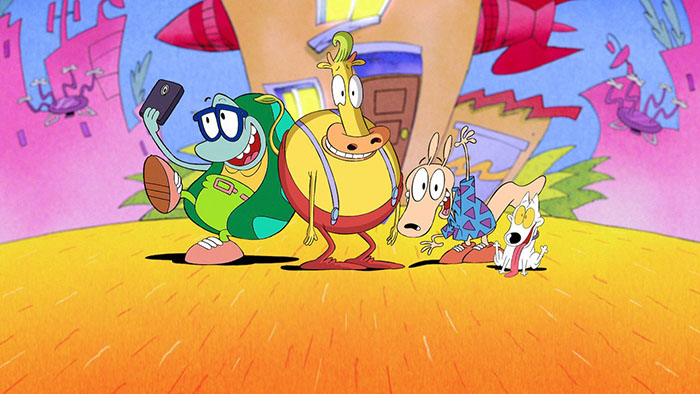 Like Enter the Florpus, Rocko's Modern Life: Static Cling is a continuation and sequel to the original series from the 1990s. Critically-acclaimed on its release, Static Cling picks up 23 years after the original series, with Rocko, Heffer, and Filburt being sprung back into society after spending time in space. Now in a late-2010s era O-Town, the three friends find themselves surrounded by modern amenities like smartphones, energy drinks, food trucks, and coffee shops. While Heffer and Filburt enjoy the 21st century, Rocko would rather spend his time trying to get his favorite TV show, The Fatheads, back on the air, as it remains the last remnant of his past. To do so, he goes on a quest to find Ralph Bighead, the show's original creator.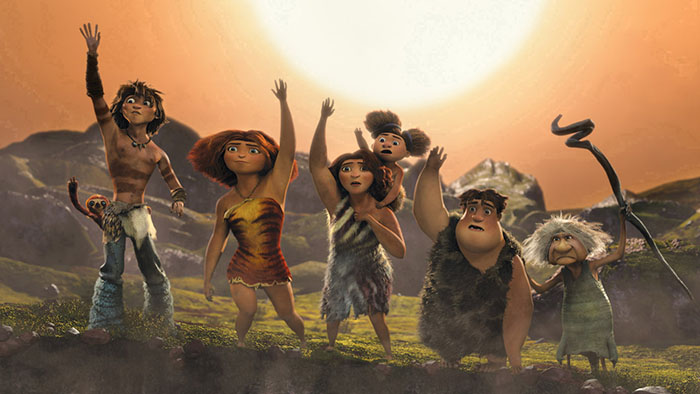 Prehistoric family the Croods live in a particularly dangerous moment in time. Patriarch Grug (Nicolas Cage), his mate, Ugga (Catherine Keener), teenage daughter Eep (Emma Stone), son Thunk (Clark Duke) and feisty Gran (Cloris Leachman) gather food by day and huddle together in a cave at night. When a more evolved caveman named Guy (Ryan Reynolds) arrives on the scene, Grug is distrustful, but it soon becomes apparent that Guy is correct about the impending destruction of their world. The Croods led to a spin-off television series on Netflix, Dawn of the Croods, and a sequel is due out in December 2020.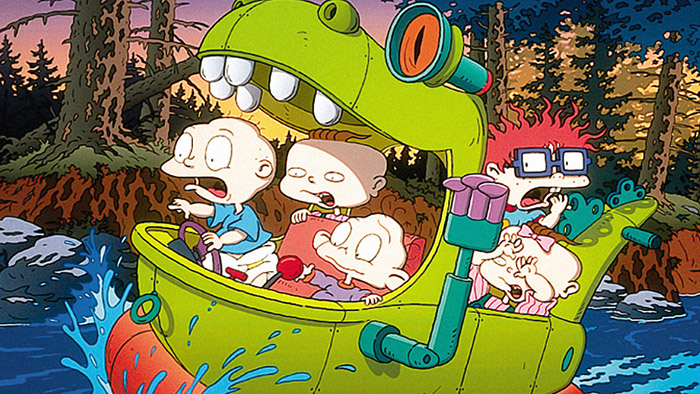 The first of three theatrical films based on one of the most-popular Nicktoons of all time, The Rugrats Movie is perhaps best remembered for introducing Dil Pickles to the show, the baby brother to Tommy Pickles. After the birth of Dil (short for Dylan), Tommy and the other babies quickly grow tired of his constant crying and need for non-stop attention, leading to a major fight between Tommy and baby Dil. Despite Tommy's disapproval, the other babies decide to take Dil back to the hospital using a Reptar Wagon to journey out of the house. Crashed in the woods outside town, the babies must find Dil and return home. Though not as well-received as the sequel, Rugrats in Paris, The Rugrats Movie is notable for being the first Nickelodeon movie based on a Nicktoon, which later led to films like The Spongebob Squarepants Movie and its sequel, and The Wild Thornberrys Movie.
12

Rugrats in Paris: The Movie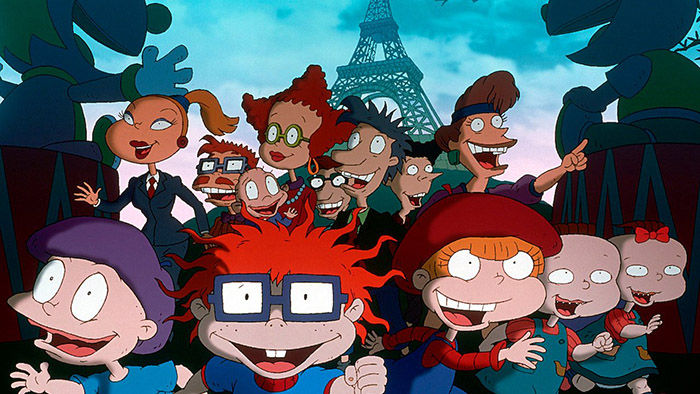 When you've finished Rugrats: The Movie, you'll want to check out its sequel, Rugrats in Paris. By far the best in the trilogy of Rugrats films, Rugrats in Paris changes the focus from Tommy Pickles to his best friend Chucky as the entire crew heads to a vacation in Paris. When Stu and Chaz are sent to Euro-Reptarland to fix animatronic dinosaurs they had built for the park, the babies find themselves in over their head as they face off against Reptarland manager Coco La Bouche. Meanwhile, Chucky's dad Chaz finds himself the target of Coco's love, and the group—plus new addition Kimi Watanabe—do their best to stop Coco from becoming Chucky's mom.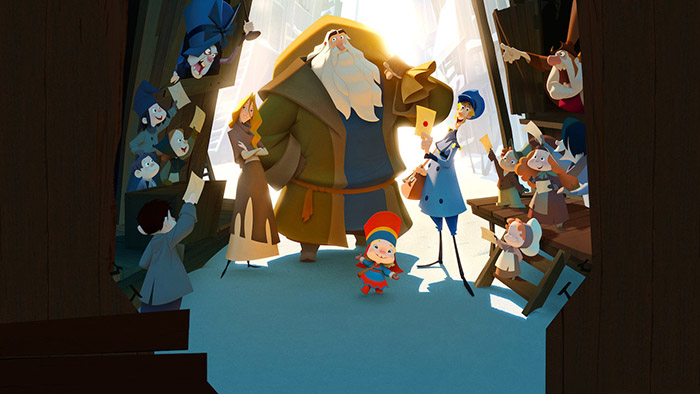 We've seen plenty of original Christmas films come from Netflix—including some that have made it onto this list—but none of them have come close to looking as good as Klaus, a brand new 2D animated film that promises to introduce viewers to the origins of Santa Claus. When Jesper (Jason Schwartzman) distinguishes himself as the postal academy's worst student, he is stationed on a frozen island above the Arctic Circle, where the feuding locals hardly exchange words let alone letters. Jesper is about to give up when he finds an ally in local teacher Alva (Rashida Jones), and discovers Klaus (J. K. Simmons), a mysterious carpenter who lives alone in a cabin full of handmade toys. These unlikely friendships return laughter to Smeerensburg, forging a new legacy of generous neighbors, magical lore and stockings hung by the chimney with care. The film comes from director Sergio Pablos, who previously worked with Disney during the 90s Renaissance era.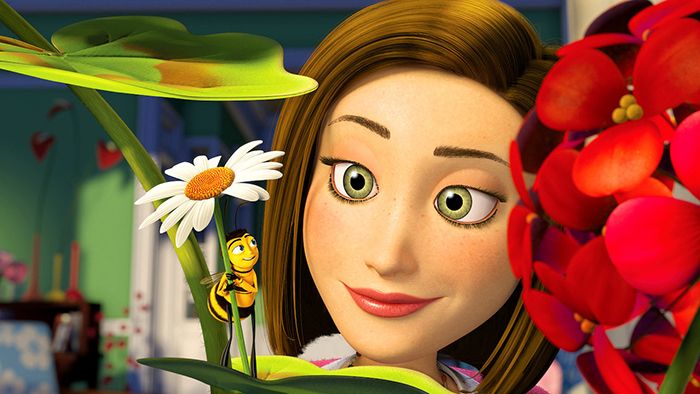 What would have been a forgotten kids movie of the 2000s has seen a bump in popularity over the last two years thanks to a resoundingly-popular meme, one surely embraced by Netflix when they gained the rights to stream Bee Movie. Produced, written, and starring Jerry Seinfeld, Bee Movie is, for what it's worth, a deeply odd film, avoiding the traditional trappings of a three-act structure made for children and detailing what happens when Barry B. Benson (Jerry Seinfeld) introduces himself to the human population and sues to stop the world from consuming and selling their honey. Strange plot details aside (including moments where both Sting and Goodfellas star Ray Liotta portray animated versions of themselves on trial), the film is pretty standard fare from Dreamworks, but it's worth watching just to see how weird 2000s animation could be.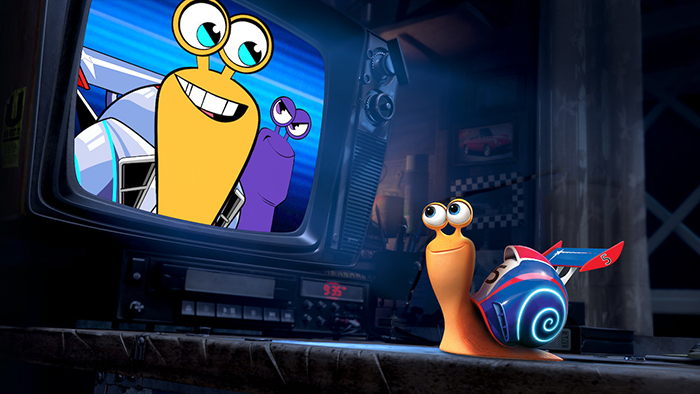 Although not generally considered one of Dreamwork's strongest efforts, Turbo is a lot better than people give it credit for. Turbo follows Theo (voiced by Ryan Reynolds), a snail whose obsession with speed has led to an unusual dream: to become the world's greatest racer. When his DNA is infused with nitrous oxide after a strange accident, Theo—now sporting the name Turbo—embarks on a quest to race at the Indianapolis 500. Featuring an all-star voice cast including Paul Giamatti, Samuel L. Jackson, Bill Hader, Snoop Dogg, Michael Peña, Luis Guzmán, and Ken Jeong. The movie never received a sequel, but it did get a follow-up television series titled Turbo Fast, which ran for three seasons on Netflix.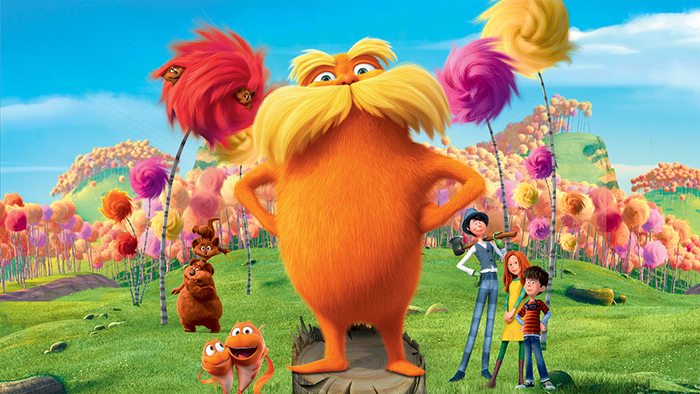 Illumination Entertainment primarily works in their own universes, creating the likes of Despicable Me or The Secret Life of Pets, but on occasion, they've also dived into the world of Dr. Seuss. Years before producing The Grinch, Illumination brought the classic children's environmental tale The Lorax to the big screen, complete with a new framing device and all new characters. The film follows a twelve year old kid named Ted (voiced, somewhat inexplicably, by Zac Efron), who lives in the artificial world of Thneedville. Wanting to win the heart of Audrey (Taylor Swift), he attempts to hunt down a Truffula tree. While doing so, he meets the Once-ler (Ed Helms), who dives deep into his backstory to explain what happened to the Truffula trees and how the Lorax, the guardian of the trees, failed to stop their destruction.
Although the Shrek franchise burned out with the arrival of Shrek Forever After in 2010, a spin-off released just a year and a half later managed to recapture some of the magic of the earlier moments of the series. This prequel follows the titular cat, played by Antonio Banderas yet again, who is run out of town after being accused of robbing a bank—a crime actually committed by Puss' friend, Humpty Dumpty (Zach Galigianakis). Despite being blamed for Dumpty's actions, the two reunite to steal a goose that lays golden eggs. The film also stars Salma Hayek as Kitty Softpaws, a notorious cat burglar, and Billy Bob Thorton and Amy Sedaris as Jack and Jill. Though the film's planned sequel was canceled in 2015, Dreamworks Animation gave the film another greenlight in 2019.
6

Cloudy with a Chance of Meatballs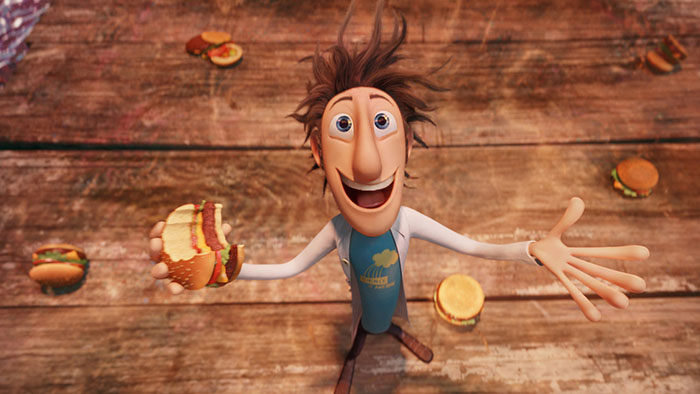 Most people probably didn't see Cloudy with a Chance of Meatballs becoming a critical darling, in addition to its massive box office success, but that's exactly what happened when the film was released in 2009. Loosely based on the children's book of the same name, Cloudy with a Chance of Meatballs follows Flint Lockwood (Bill Hader), a failed inventor who thinks he has the answer to the town's crisis. He builds a machine that converts water into food, and becomes a local hero when tasty treats fall from the sky like rain. But when the machine spins out of control and threatens to bury the whole world under giant mounds of food, Flint finds he may have bitten off more than he can chew. The film was directed by Phil Lord and Christopher Miller, creators of the cult hit Clone High, who later went on to direct critically-acclaimed films like The Lego Movie and both 21 and 22 Jump Street.
30 Best Sci-Fi & Fantasy Shows Streaming on Netflix [Spring 2021]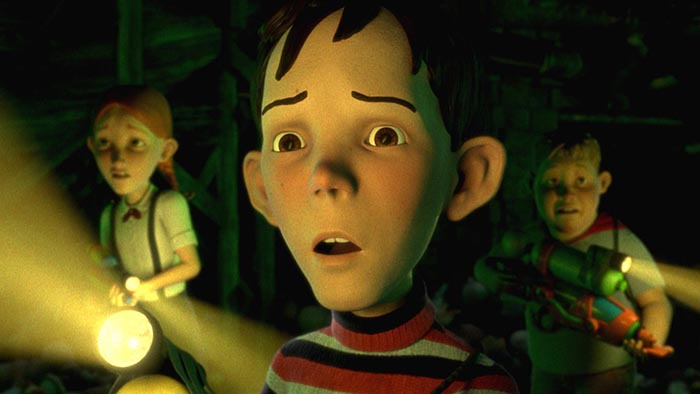 Produced in 2006 by ImageMovers, the same company behind such animated hits as The Polar Express and Beowulf, Monster House is an animated film brought to life by director Gil Kenan, working from a script co-written, notably, by Dan Harmon (Community, Rick and Morty). The film follows three kids, who believe that their neighbor's house is a living creature trying to eat kids alive. When DJ Walters' parents are away for the weekend, they accidentally send their neighbor to the hospital after he has a heart attack. When his house continues to eat people who approach the residence, DJ, Chowder, and Jenny Bennett attempt to destroy the house in order to save trick-or-treaters on Halloween.
4

Madagascar: Escape 2 Africa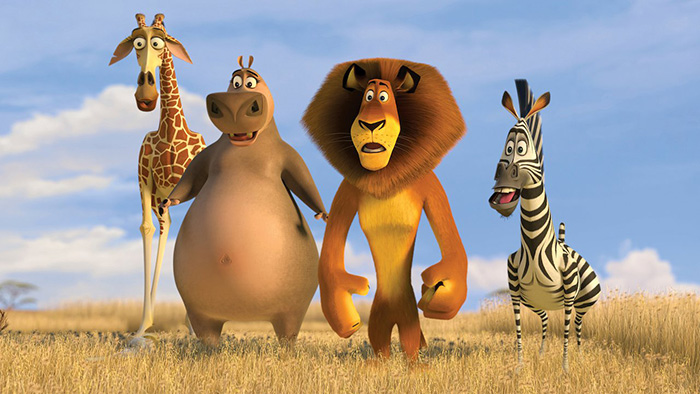 The sequel to the hit 2005 animated Dreamworks film Madagascar, the film picks up right where the last one left off. With Alex the lion (Ben Stiller), Gloria the hippo (Jada Pinkett Smith), Marty the zebra (Chris Rock), and Melman the giraffe (David Schwimmer) preparing to leave Madagascar to head back to New York City, the penguins have prepared a battered airplane to return home. Unsurprisingly, the plane runs out of fuel early into the journey, crash landing in Africa near a nature reserve. While there, Alex meets his parents, whom he was taken from when he was a child (as seen in the beginning of the film), impressing them with his tales of being the "king of New York." Meanwhile, the other three animals are just as excited to meet their own kind. As Africa proves to be an exciting place to live, Alex begins to wonder if he should really return back to his home.
3

The Secret Life of Pets 2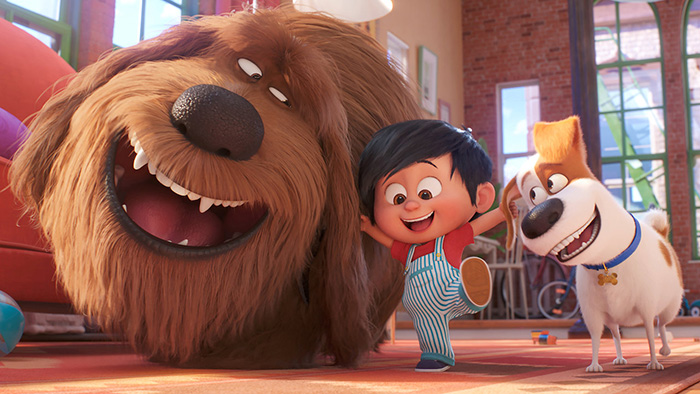 Although it may not have the grand scope of the first entry, The Secret Life of Pets 2 is a great afternoon for anyone who loved the first film. The sequel picks up after the events of the first film, with the animals readjusting to their usual lives at home. Max and Duke's owner Katie now has a husband and a son, and the two dogs try to grow used to having a new focus of attention in the house that isn't them. Meanwhile, Snowball dreams of becoming a superhero, and recruits Daisy, a shih tzu puppy who goes onto help Snowball reach his dreams. The movie isn't quite as solid as the first one, but it's still a fun 90 minutes to be spent with some loveable characters.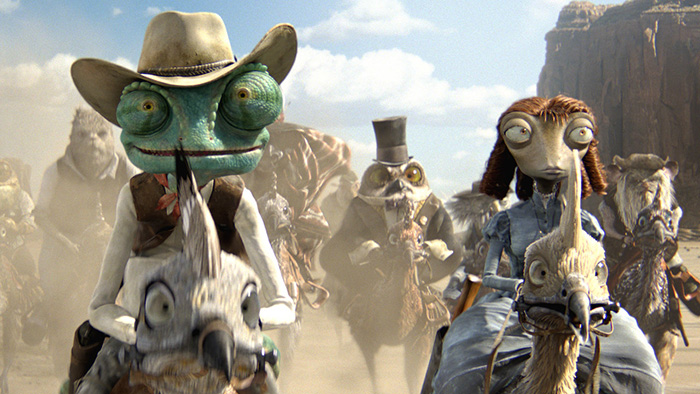 Although Gore Verbinski is best known for his work on the Pirates of the Caribbean series, it's actually Rango that represents his best-received film of his career, winning the Best Animated Feature award at the Oscars during the year of its release. The film reteams Verbinski with Johnny Depp, playing the titular character (whose actual name is unknown). Rango is a pet chameleon who becomes stranded in the Mojave desert, and finds himself in Dirt, an old-west town populated by anthropomorphic animals. Out of his element, Rango becomes the town's new sheriff—and will have to learn quick if he wants to save the town from a vicious threat.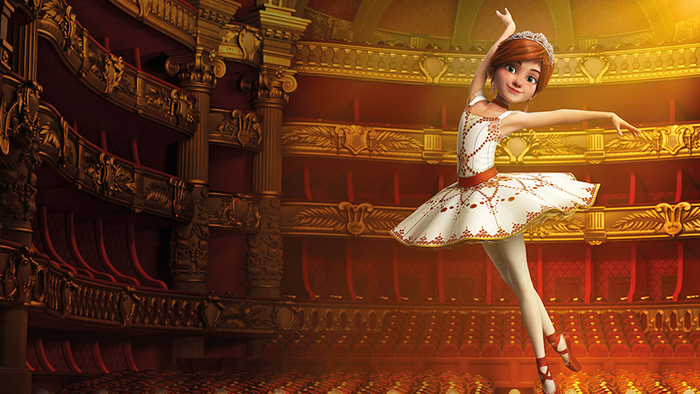 In Leap! (also known as Ballerina outside the United States), we follow Félicie (Elle Fanning), a poor orphan girl living in 1880s France who dreams of becoming a dancer. Unfortunately, thanks to her familial and financial situation, she lacks formal training to get anywhere near her dream. Dismayed by her life, her and her fellow orphan friend Victor (Nat Wolff in the American version, Dane DeHaan elsewhere), a young inventor, run away from their orphanage in rural Brittany to make a beeline for Paris. Eventually, the two become separated, with Victor working as an office boy in an inventor's shop, while Félicie meets Odette (Carly Rae Jepsen) at the Paris Opera. There, Félicie will try to make an impression on the cruel opera owner, auditioning for a performance of "The Nutcracker." The film features an original song from Carly Rae Jepsen, "Cut to the Feeling."
Disclaimer: Some pages on this site may include an affiliate link. This does not effect our editorial in any way.