The Best Movies on Netflix Nobody Knows About [Summer 2020]
Have you ever found yourself in a Netflix loop? You log onto the site, on your laptop or your television or even on your phone, to try to find a movie to watch at night, but Netflix keeps serving up the same content to you again and again. You've tried that, watched this, didn't care for the other—all of the movies on your recommended list are old news, and you're not sure what you should try next. Maybe all of this work even makes you give up on the hunt for a movie to watch, falling back on your old favorites instead of trying out new movies or shows.
TechJunkie's Cut the Cord Weekly
One reason you might be struggling to find new movies to watch comes down to a shift in Netflix's priorities. Loading up the main display on Netflix presents you with a whole list of content to choose from, some new and some not, but almost all of the featured content in 2019 will have a single thing in common: they all feature the Netflix logo on top of the poster. Netflix's move into original programming started just five years ago, but it has since moved from a supplementary experiment into something far more substantial: Netflix's future. Unfortunately, that can lead the company to often bury movies and other non-original content that might interest their subscribers. Worse, even some of their original shows and movies have been released in the past without fanfare.
So, we're here to help. We've scoured the wilderness that makes up the Netflix library to try to find some of the best movies you haven't seen yet. Whether it's a cult-hit classic from a decade ago or a movie released by Netflix that you might have missed, we think we've found some of the best-kept secret titles on Netflix today. So, the next time you're stuck in the dreaded Netflix loop, don't run back to The Office or Gilmore Girls—just refer back to this list. These are the best movies on Netflix that you don't know about.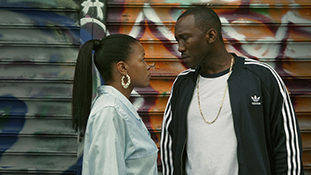 Roxanne Roxanne tells the story of Roxanne Shanté, a rapper who grew up in Queens and began rapping in 1979 at the age of nine. Five years later, after changing her name from Lolita to Roxanne, has become a member of the Juice Crew and is working to forward her rap career. Learning that rap trio U.T.F.O. had recently recorded a hit with their B-side "Roxanne, Roxanne," a song detailing a girl named Roxanne who won't return their advances, Shanté records a response from the point of view of the song. Titled "Roxanne's Revenge," Shanté immediately becomes one of the first female MCs to find fame. As she learns to navigate the 1980s rap scene, Roxanne must also struggle to balance the feeling of the weight of the world on her shoulders, providing for her family while also defending herself from the dangers of the streets in the projects.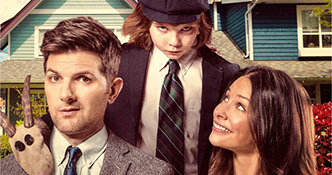 From the writer and director of horror-comedy cult-classic Tucker and Dale vs Evil comes this 2017 Netflix Original that premiered without much fanfare on the service. Little Evil stars Parks and Recreation's Adam Scott as Gary Bloom, who falls for Evangeline Lilly's Samantha. They get married, and Gary becomes the stepfather of Lucas, Samantha's five year old son. Something is a bit odd about Lucas, however; Gary has difficulty finding any sort of relationship with his new stepson, and becomes concerned when Lucas' teacher violently dies after an interaction with him. Concerned that Lucas may have some evil within him, Gary goes about trying to find the cause for Lucas' erratic behavior, and in the process, accidentally discovers a Satanic cult that may have a connection to his new stepson.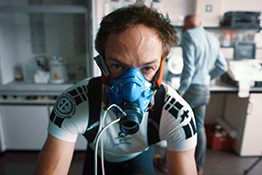 The first Netflix Original film to win an Oscar, Icarus is directed by filmmaker Bryan Fogel, following the director as he explores the option to compete in a cycling race while doping. While researching illegal doping, he becomes friends with the Russian doctor that is helping him take performance-enhancing drugs that will prevent him from being caught using them. The doctor, Dr. Rodchenkov, eventually grows to trust Fogel enough to let it slip that Russia is planning on using a state-sponsored Olympic doping program that will allow their athletes to compete at higher levels than other nations. When word slips out to the public about the program, Fogel realizes his friend is in danger, leading to Rodchenkov giving a testimony in the United States once he is flown outside of Russia. The film is thrilling and eye-opening at the world of doping, and is great for fans of documentaries and political thrillers alike.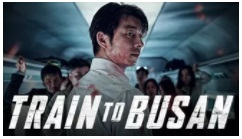 Train to Busan may be unfamiliar to most Americans, but if you're willing to dive into the world of South Korean films, this action-horror thriller is a great introduction. The film follows the passengers in a bullet train headed from Gwangmyeong Station to Busan in South Korea, with passengers including Seok-woo, a divorced fund manager taking his daughter to her mother's house; a working-class man and his pregnant wife; a high school baseball team; and a homeless man suffering from PTSD. When the train departs, a convulsing young woman jumps on board suffering from a bite wound on her leg, and quickly becomes a zombie, transferring her virus to others on the train. The passengers will have to fight their way to safety to make it to Busan—but who will they lose along the way?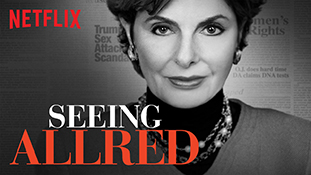 This Netflix Original documentary follows Gloria Allred, an attorney known for her cases fighting for women's rights and for taking on high-profile cases that often see her in the press. Her legal career is one for the ages, spreading across four decades that rose in publicity when she began fighting for abortion rights in the early 1980s. Since then, Allred has represented numerous clients in lawsuits against celebrities for all sorts of outrageous behavior, and this doc happens to follow two of her most high-profile cases yet—Bill Cosby and Donald Trump. The documentary, which premiered earlier this year at Sundance to rave reviews, also follows Gloria as she talks, albeit reluctantly, about aspects of her own personal life, including becoming pregnant with her daughter at 19. Allred has lived an incredible life and has used her power as a lawyer to fight for hundreds of underdogs, making this documentary incredibly timely in the wake of #metoo.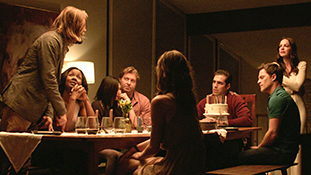 Mysteries and thrillers are perfect for dark and stormy nights, and The Invitation might be the ideal film to chill you to your core. The film stars Logan Marshall-Green as Will, a divorcee who drive his girlfriend Kira to a dinner party hosted by his ex-wife at his old house in the Hollywood Hills. Will's ex, Eden, alongside her new husband David, welcomes Will and Kira to the party, though immediately, something feels wrong. As Will continues to deal with the grief of his deceased son (the reason Eden and him split up), he begins to feel like something is wrong with his ex-wife and her husband's motivations. The tale is dark and grim, and as the night advances, you'll begin to put the pieces together in this thrilling tale of mystery and murder.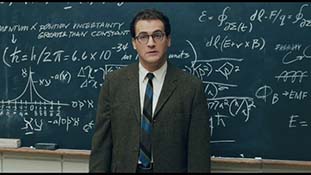 Though certainly not one of the Coen Brothers most-accessible films, A Serious Man is often lauded for its balance of black comedy and razor-sharp wit. The film stars well-known actor Michael Stuhlbarg as a Minnesota Jewish man whose life begins to crumble both professionally and personally, as his wife asks for a divorce and he faces a vote on his tenure at a local university, leading him to question his faith and his religion. The film is bleak, dry, and in some cases, absolutely absurd—all comments meant as compliments. This is an odd film that won't please everyone, but the Coen Brother completionists, it's a must-see film.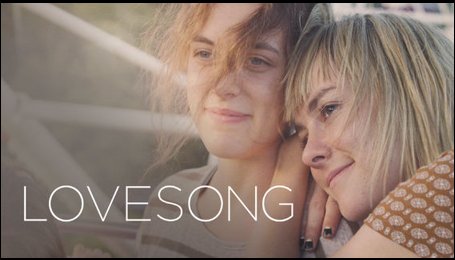 Directed by So Yong Kim, Lovesong follows Sarah (Riley Keough), a stay at home mother whose husband is often absent for work and dismissive of Sarah's concerns about his absences. When she contacts an old friend, Mindy (Jena Malone), following feelings of isolation and loneliness, the two embark on a road trip together after years apart, bringing Sarah's toddler daughter along for the ride. The two rekindle their friendship over stories of their past, as Mindy's carefree and untroubled lifestyle and outlook begin to win over Sarah's own heart. The film follows the relationship that grows between these two friends.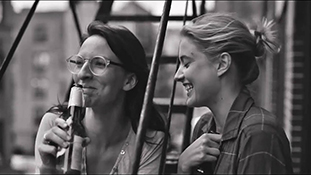 Frances Ha won't please every reader of this list, but in our eyes, it's well worth watching. Some have criticized the film as aimless, but for those it connects with, Frances Ha represents a modernization of the principles and ideas first shown in films from the French New Wave era of the 1960s. From the black and white film aesthetic to the impromptu trip to Paris halfway through the film, the inspiration from titles like Breathless and The 400 Blows is all over this title, co-written by director Baumbach and star Greta Gerwig (who later brought her wit and talent for writing to 2017's critically acclaimed Lady Bird). It won't be everyone's cup of tea, but the films topped several year-end lists and found critical acclaim with the film community. Baumbach's films are generally fairly bleak, and it makes for a great mixture with Gerwig's brightness and sense of joy found within dark.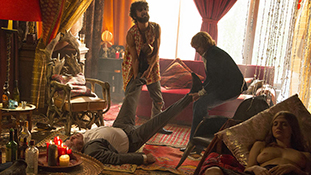 Based on the moon-landing conspiracy theories that have perpetuated in American culture for decades, Moonwalkers stars Ron Perlman as CIA agent Tom Kidman and Rupert Grint (Harry Potter) as a struggling band promoter. When Kidman is tasked with hiring filmmaker Stanley Kubrick to film a fake moonwalk in case something goes wrong with the actual space mission, he files to England to meet with Kubrick's agent. When plans get mixed up, he accidentally meets the agent's cousin Jonny (Grint), who agrees to arrange a meet-up between Kidman and Kubrick, only to bring his stoner roommate Leon disguised as Kubrick to the meeting instead. After realizing he's been fooled, Kidman and Jonny must work together to create the film for the US government to save both of their skins.
The 55 Best Shows on Netflix Right Now [October 2020]
20

The Other Side of the Wind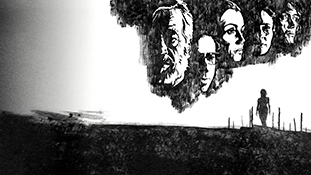 Orson Welles had no shortage of long-lost projects, including Don Quixote and The Merchant of Venice, among other projects. One of the most famous unfinished projects was The Other Side of the Wind, originally slated to come out in the 1970s after six years of starts and stops in production. The film acts as a parody of old Hollywood filmmaking and the New Hollywood style of the 70s, shot as a mockumentary and in black and white—both uncommon traits for that decade. After sitting on a shelf for over forty years, the film has arrived as a new project from Welles distributed by Netflix, and by all accounts, the long-lost project is an excellent final marking on the late director. The film, which follows a director returning to Hollywood from Europe to finish his comeback movie, is delightfully meta and well-worth a watch.
19

The Meyerowitz Stories (New and Selected)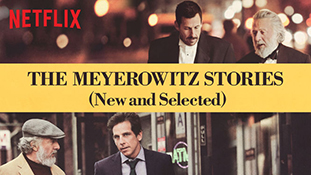 Our second Noah Baumbach tale is also his newest film, and a Netflix original. The Meyerowitz Stories (New and Selected) tells the story of three children: Danny, Matthew, and Jean Meyerowitz, played here by Adam Sandler, Ben Stiller, and Elizabeth Marvel, respectively. Danny and Jean are siblings, with Matthew as their half-brother, all tied together by their rocky relationship with their father Harold (Dustin Hoffman). Though the three children are relatively estranged from each other, their father's upcoming career retrospective brings all three to New York City to reunite, bicker, and deal with their life's problems. Despite the prominence of Sandler and Stiller, don't expect this to be a laugh-riot; like Baumbach's other tales, this is drama first, comedy second, though critics have praised Sandler's dramatic turn here as his best since Punch Drunk Love.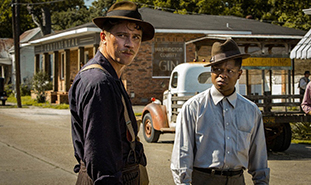 A recent Netflix Original film, Mudbound tells the story of two World War II veterans living in rural Mississippi following the conclusion of the war. The film begins when Henry McAllen (Jason Clarke) and his wife Laura (Carey Mulligan) purchase a farm alongside Henry's brother Jamie and their father, Pappy (Jonathan Banks, Breaking Bad and Better Call Saul). The Jackson family, led by Ronsel Jackson (Jason Mitchell) works the farm for the McAllens, until Ronsel and Jamie are pulled away to fight in the war. Upon returning, Jamie deals with PTSD and alcoholism, while Ronsel deals with readjusting to southern racism following his life in Europe. As Ronsel and Jamie begin to strike up a friendship, despite the objections of Pappy, the struggle to readjust to American life threatens to break apart both families. Mudbound is the first Netflix film nominated at the Academy Awards, up for eight awards at the 2018 Oscars.
A24 has made its name as a studio on the strength of its indie flair, but its division of horror films shouldn't go unsung. With so many horror films being manufactured jump-scare machines, the studio has made a solid effort at crafting terrifying, slow-paced horror thrillers, and that all began with The Witch, the debut film from director Robert Eggers. Set in 1630 New England and spoken using period-accurate English, the film follows as panic and despair envelops a farmer, his wife, and their children when their youngest son Samuel disappears. The family blames his disappearance on Thomasin (Anya Taylor-Joy, in her major film debut), the oldest daughter who was supposed to be watching the boy at the time of his disappearance. With suspicion and paranoia mounting, twin siblings Mercy and Jonas suspect their older sister of witchcraft, testing the clan's faith and loyalty along the way.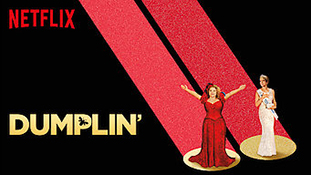 A brand-new Netflix original film, Dumplin' was released at the tail end of 2018 quietly onto Netflix. Unlike a film like Bird Box, which saw massive promotion during the holidays, Dumplin' went more unnoticed by fans, and it's time to correct that. Based on a young adult novel of the same name, Dumplin' follows a plus-size teenage daughter (Danielle Macdonald) whose mother is a former beauty queen (Jennifer Aniston). When she signs up for her mother's pageant as a protest against the idea of mainstream beauty contests. When other contestants follow in her footsteps, however, things escalate quickly, leading to a full-on revolution of the pageant in Dumpin's small Texas town.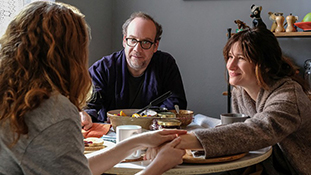 The most underrated Netflix Original of 2018, Private Life is the heartbreaking tale of Richard and Rachel (Paul Giamatti and Kathryn Hahn, respectively), a middle-aged couple desperately trying to have a child together. After multiple failed attempts at artificial insemination, they learn that Richard has a blockage preventing him from producing sperm, forcing him to undergo a surgery that puts him $10,000 in debt to his brother Charlie. While this is happening, the couple also learn that the child they were looking to adopt, after being matched with a pregnant teenager from Little Rock who was looking to give up her child has stopped contacting them. The film, the third feature by director Tamara Jenkins (The Savages, Slums of Beverly Hills) was critically-acclaimed upon its release.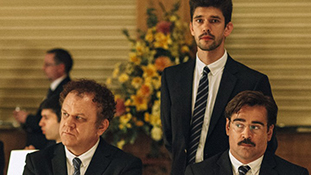 Yorgos Lanthimos mastered the balance of absurdist humor and dystopian fiction in his 2015 film The Lobster, starring Colin Farrell and Rachel Weisz, after managing to grab the attention of critics and moviegoers alike with his 2010 film Dogtooth. The Lobster is set in a dystopian universe where single people are given just 45 days to find a romantic partner before being turned into animals. When David's wife leaves him for another man, he attempts to form a relationship in his hotel to avoid being turned into a lobster, his animal of choice. At the hotel, he makes acquaintances who are also attempting to find love at the hotel, all while living in a society with byzantine rules. Anyone with a desert-dry sense of humor will enjoy this.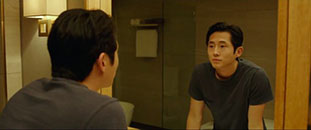 One of the best films of 2018, Burning is a South Korean psychological drama mystery adapted from "Barn Burning," the short story by famed Japanese writer Haruki Murakami. Burning follows Lee Jong-soo, a young man working to perform odd jobs in order to make money in Paju. While working, he runs into Shin Hae-mi, a girl who used to live in his neighborhood when they were children. The two develop a connection, and Hae-mi asks Jong-soo to watch her cat while she's out of town. When she returns from a trip to Africa, she introduces him to Ben (Steven Yeun, The Walking Dead), a man she met while on vacation. Ben seems like an average playboy at first, but slowly, a darker, mysterious nature reveals itself.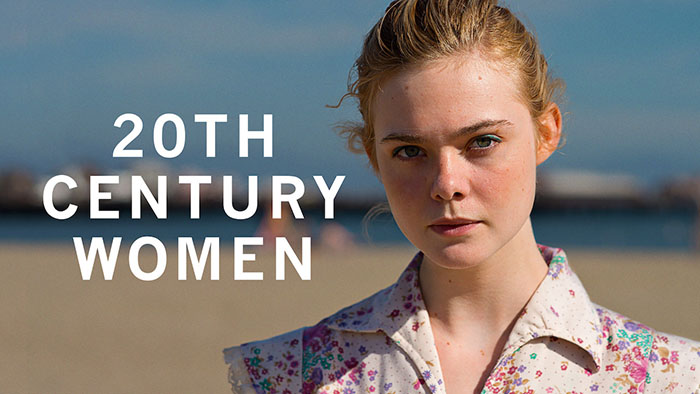 From acclaimed director Mike Mills (Beginners), 20th Century Women tells the story of Jamie, a semi-autobiographical character based on Mills' own childhood experiences with his mother. The film is set in 1979 Santa Barbara, California and follows Jamie(Lucas Jade Zumann), his mother Dorothea, and two younger women who exist in Jamie's life—Abbie (Greta Gerwig), a free-spirited punk artist living as a boarder in the Fields' home, and Julie (Elle Fanning), a savvy a provocative teenage neighbor who often shares a bed with Jamie. When Dorothea feels as though she can no longer connect with her now-teenage son, she asks both Abbie and Julie to help raise her son with her. Also on-board is another tenant in Dorothea's household, William (Billy Crudup), a handyman who once lived on a commune. Following Beginners, which also told the semi-autobiographical story of Mills' father coming out of the closet in his mid-70s, 20th Century Women is a great pairing and, arguably, an even better film.
The conclusion of the "Death trilogy," Alejandro González Iñárritu's collection of films from 2000 to 2006, Babel is an ensemble drama film starring, among many others, Brad Pitt, Cate Blanchett, Elle Fanning, Adriana Barraza, and many more. Edited into segments, the film focuses on four groups of characters, with events being revealed out of chronological order. The film focuses on a single accident that connects groups from across three different continents: two young Moroccan goatherds, a vacationing American couple, a deaf Japanese teen and her father, and a Mexican nanny who takes her young charges across a border without parental permission.
The 80 Best Netflix Original Shows [October 2020]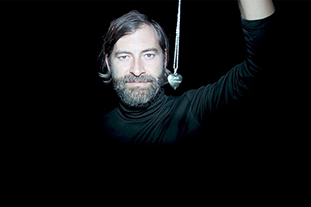 Both Creep and Creep 2 are available for streaming on Netflix, but generally, 2017's Creep 2 is seen as the better of the two films. Both films are found-footage horror movies directed by Patrick Brice and starring Mark Duplass, who also served as a writer on both films. While the first Creep follows a man who wants a stranger's help in making a film for his unborn child, Creep 2 ups the ante, as Josef (Duplass) hides his identity and undergoes becoming a serial killer with a knack for filming his victims. Both films are worth watching, and new viewers may be lost if they haven't seen the first Creep, but be warned: you're in for some seriously messed-up content. A sequel, Creep 3, has been announced.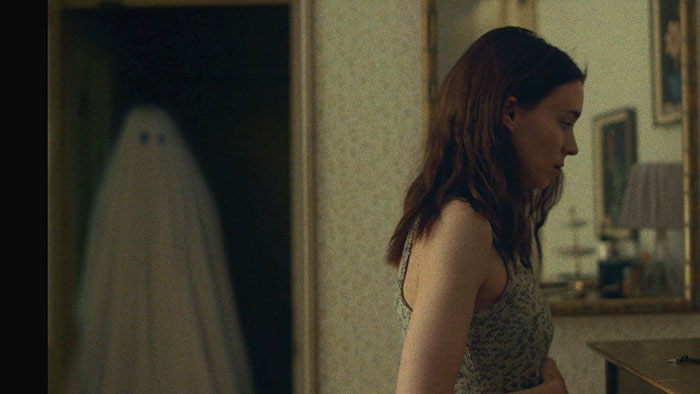 Directed by filmmaker David Lowery (Ain't Them Bodies Saints, Pete's Dragon), A Ghost Story is one of the saddest indie films of 2017. When a musician (Casey Affleck) passes away after being involved in a car accident, he becomes a ghost, returning to his suburban home. Unable to communicate with her in his spectral state, the ghost finds he has become unstuck in time, forced to watch passively as both the woman he loved and the life he knew slips away. As he finds himself floating aimlessly through time, connected only to the location of his house, the ghost watches as others leave their mark on the house he once called home.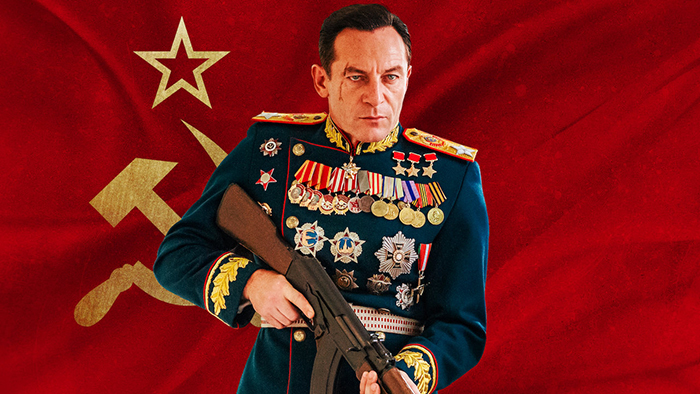 Armando Iannucci is no stranger to political black comedy: his landmark British comedy series The Thick of It didn't just bring In the Loop into existence—it was also developed by Iannucci himself into Veep in the United States. And while the director might focus primarily on television, 2017's The Death of Stalin shows that the filmmaker continues to be a strong voice in feature films. The film presents a fictionalized account of the power struggle that took place in Russia following the death of Joseph Stalin in 1953. With an all-star cast including Steve Buscemi, Paddy Considine, Rupert Friend, Jason Isaacs, Michael Palin, Paul Whitehouse, and Jeffrey Tambor, The Death of Stalin is Iannucci's grimmest film yet.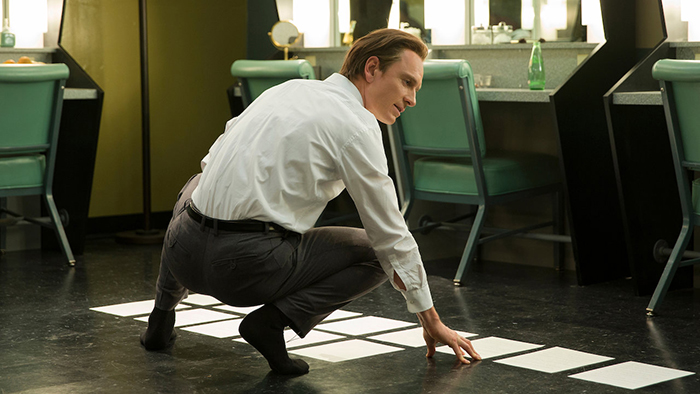 When Steve Jobs passed away in 2011, the race was on to release a film based on Walter Isaacson's acclaimed biography. Four years later, with a script from Aaron Sorkin (The Social Network) and direction from Danny Boyle (Trainspotting), Steve Jobs was released into theaters. And although the film was ignored by audiences, the film received critical acclaim, thanks in part due to Sorkin's script and Michael Fassbender's performance as Jobs. The film is set over fourteen years, set prior to three different keynotes held by Jobs, as he deals with personal issues related to his ex-girlfriend Chrisann Brennan and their daughter Lisa. The film also stars Seth Rogen as Steve Wozniak and Kate Winslet as Joanna Hoffman.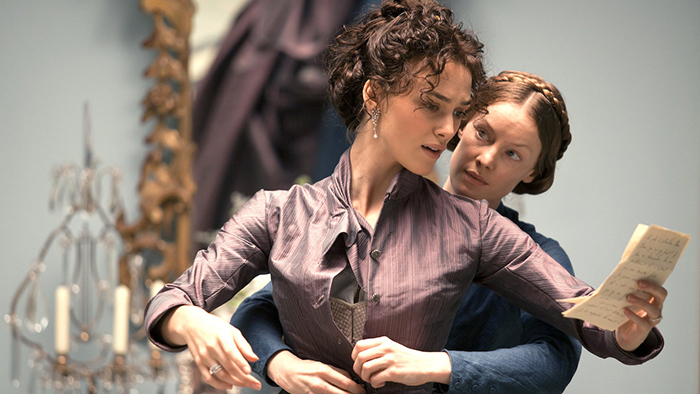 Based on Leo Tolstoy's 1877 novel of the same name, as well as the 1985 film adaptation, Anna Karenina is director Joe Wright's take on the classic novel that many literary critics consider one of the greatest works of all time. The film depicts the tragedy of Russian aristocrat and socialite Anna Karenina (Keira Knightley), the wife of senior statesman Alexei Karenin (Jude Law), as she holds an affair with the affluent officer Count Vronsky (Aaron Taylor-Johnson) which ultimately leads to her downfall and demise. The film received four Academy Award nominations for score, cinematography, and costume and production design, and the cast was praised for their performances.
5

Eternal Sunshine of the Spotless Mind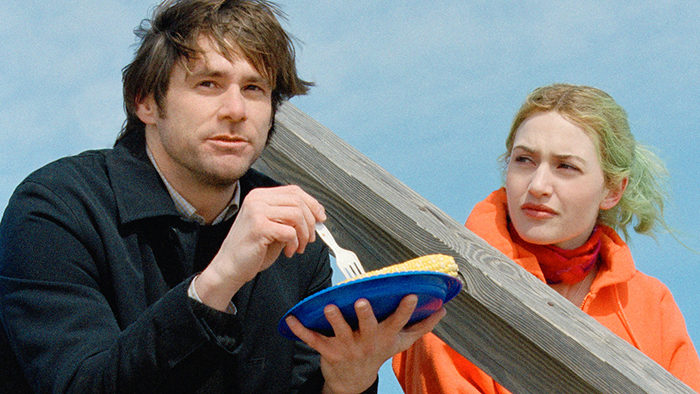 Michel Gondry's second feature-length film also happens to be his best, as he paired with screenwriter Charlie Kaufman to produce one of the best films of the 2000s. The film is, at once, a romantic comedy, a heartbreaking drama, and a science-fiction tale that features heavy doses of the dream logic Kaufman has become known for throughout his career of crafting films like Being John Malkovich Or Synecdoche, New York. The film follows Joel (Jim Carrey, in a career-best performance), who meets Clementine (Kate Winslet) on a train from Montauk to Rockville Center. The two quickly become connected to each other, and the truth slowly unveils itself: the two are former lovers, having both used a controversial procedure to forget each other after a fight days earlier. The film follows Joel forgetting Clementine through this procedure, as she's erased from his life altogether.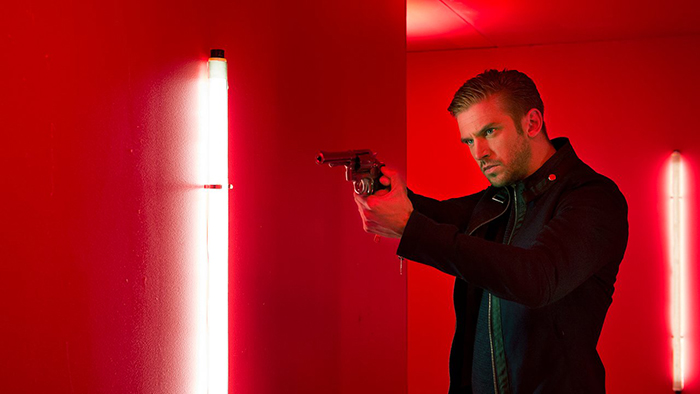 Adam Wingard and Simon Barrett impressed with their 2011 film You're Next, and when they got to make a follow-up just three years later, they crafted one of the best horror-thriller hybrids of the 2010s. The Guest follows a mysterious US soldier named David, who brings it upon himself to visit the mourning Peterson family. David introduces himself as a friend of their late son Caleb, who died in combat in Afghanistan. Invited into the family home, David slowly improves the lives of each member of the family, but when a series of unexplained deaths occur, daughter Anna (Maika Monroe, It Follows) begins to suspect David is connected.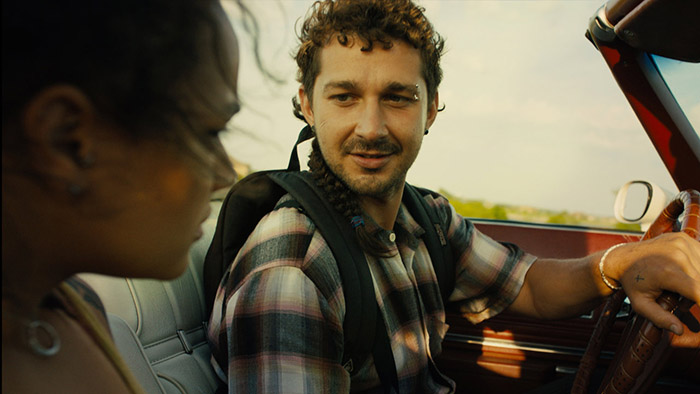 It's rare to see a film described as an epic road drama, but that's exactly what American Honey is. Released in 2016 to critical acclaim by indie studio A24, American Honey follows Star (Sasha Lane), an adolescent girl from a troubled home, who runs away with a traveling sales crew making their way across the American Midwest, selling subscriptions door-to-door. Mixed up in a group of young adults just trying to find their way in life, she finds herself enjoying the gang's lifestyle of partying, lawbreaking, and young love. The film, directed by Andrea Arnold (Wuthering Heights, Wasp), also stars Shia LaBeouf and Riley Keough.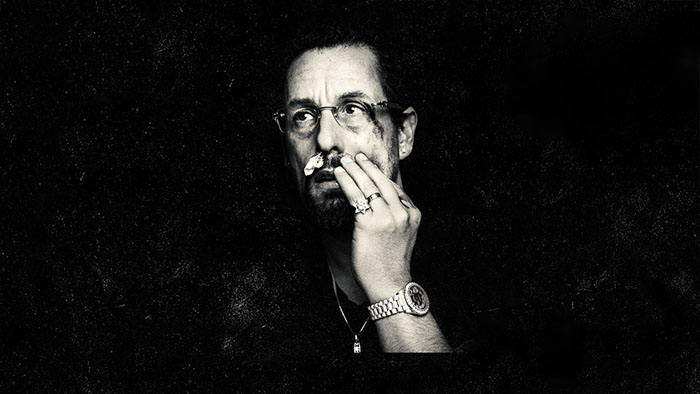 Not only is Uncut Gems one of the best films of 2019, it's also one of Adam Sandler's best on-screen performances of his career. After wowing audiences with his turn in Punch-Drunk Love back in 2002, Sandler returns to drama for the first time since The Meyerowitz Stories. In the film, directed by the Safdie Brothers (Heaven Knows What, Good Time), Sandler plays Howard Ratner, a jeweler in New York who is addicted to gambling and has found himself under a pile of debts he can't pay. After scoring a rare Ethiopian black opal that promises to sell for millions of dollars at auction, Ratner loses control of the situation after lending the gem to NBA star Kevin Garnett. As the tension rises, Ratner has to make a series of high-risk bets to get back on top of the situation.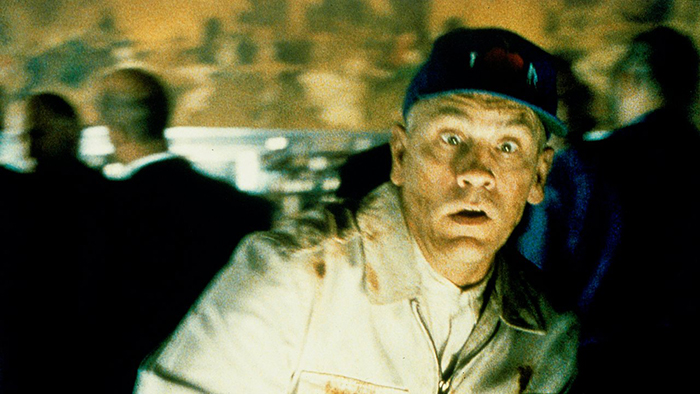 Marking the feature film debuts of both director Spike Jonze and screenwriter Charlie Kaufman, Being John Malkovich is one of the quirkiest, most inventive films of the 1990s. Featuring an all-star cast including John Cusack, Cameron Diaz, Catherine Keener, Charlie Sheen, and of course, John Malkovich as himself, Being John Malkovich is a trip into the mind of the Academy Award-nominated actor. The film follows Craig Schwartz, an unemployed puppeter who takes up a temp job to make ends meet. While at work, Craig discovers a portal that allows anyone who climbs through to take control of John Malkovich in his daily life. When Maxine, Craig's co-worker, gets in on the secret, the two begin working together as business partners—all while Craig's wife Lotte begins an even odder affair.
Disclaimer: Some pages on this site may include an affiliate link. This does not effect our editorial in any way.