The Best Plex Plugins to Install (April 2021)
The standard Plex platform is fully featured, easy to use and offers more content than most of us could consume in a lifetime. If that wasn't enough, you also have the option to add channels and features as you desire.
As channels are at the core of the system, we've created a list of the best Plex Plugins in 2021.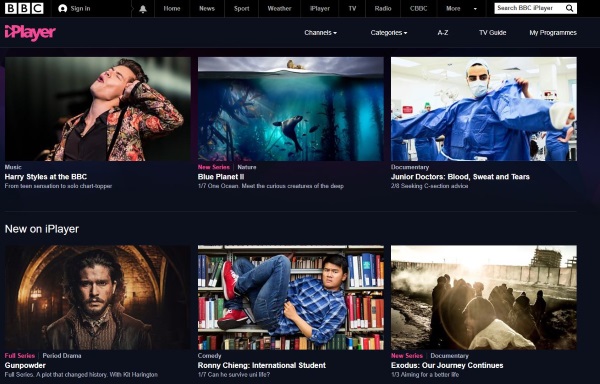 The Best Plex Plugins
There are hundreds of plugins available for Plex and it was difficult to choose the few to list here. However, all of the plugins in this list are well worth checking out. You can find these plugins at the Plex Channels Forum or the Plex GitHub page.
To add an unofficial plugin to Plex:
Download the .zip file and extract it onto the Plex Media Server. The filename must end in .bundle for it to work.
Place the .bundle file into Plug-ins folder of the Plex Media Server.
Open Plex and the new channel should appear.
Where you install the file depends on what platform you use to host your Plex Media Server.
If you use Windows to host your Plex Media Server, place WebTools.bundle into %LOCALAPPDATA%\Plex Media Server\Plug-ins.
If you use a Mac to host your Plex Media Server, place the file into ~/Library/Application Support/Plex Media Server/Plug-ins.
If you're using Linux, place the file into $PLEX_HOME/Library/Application Support/Plex Media Server/Plug-ins.
FilmOn
FilmOn regularly appears in top unofficial Plex plugins lists and for good reason. It features hundreds of movie and TV channels covering most countries, genres and potential audiences. The depth and breadth of content is huge and covers all likes and interests.
Many of the channels in FilmOn are free but there are pay-per-view channels in there too. There really is a lot of content within this one channel which is why it is always rated highly.
cCloud TV
cCloud TV is another channel consistently rated highly. Again, the depth and breadth of content is huge but there is more emphasis on live programming here. Some channels within cCloud TV are a little intermittent and won't always be broadcast but on the whole, most content is available most of them time.
As well as TV and movies, there are sports, news, talk shows and radio channels too. The new Recently Watched feature adds a lot of utility to what is already an excellent unofficial Plex plugin.
IceFilms
I have used IceFilms on Kodi and liked it a lot so this was a no-brainer for me. As the name suggests, this is a movie plugin for Plex that offers access to hundreds of movies from across the world. There are TV shows too but the emphasis is definitely on film.
There are thousands of movies currently listed on IceFilms with content changing all the time. There are the usual B-movies or no-namers but also a lot of blockbusters and mainstream movies too. From classics to new releases, there definitely is something for everyone here.
BBC IPlayer
The BBC IPlayer plugin brings all that fantastic content available through the web to Plex. Not only does it show British TV and movies it also shows content from other channels and radio too. You will need a VPN with a UK endpoint to access the full range of content but it is well worth it if you like Brit stuff.
I particularly like British crime shows. They seem a lot less formulaic than our own and usually have a lot less shooting and a lot more dialogue.
Ted Talks
Ted Talks are freely available online but are also available through Plex if you so desire. If you don't know Ted Talks, they are presentations given by movers and shakers in various industries and provide huge insight into how the world works. From science to technology, fashion to food, there is a Ted Talk to cover almost every subject out there.
I like watching Ted Talks online but the ability to watch them through Plex is an added bonus. The plugin seems to have access to the entire range of talks too.
Spotify
If you're a Spotify Premium user, this unofficial Plex plugin will allow you to access all of your content through your Plex Media Player. It looks largely the same as the official app and provides access to all of your content. You will obviously need to log into Spotify through the app but once you do, you have access to all the same content as you normally would.
It does only work for Spotify Premium though. The free account does not work at this time.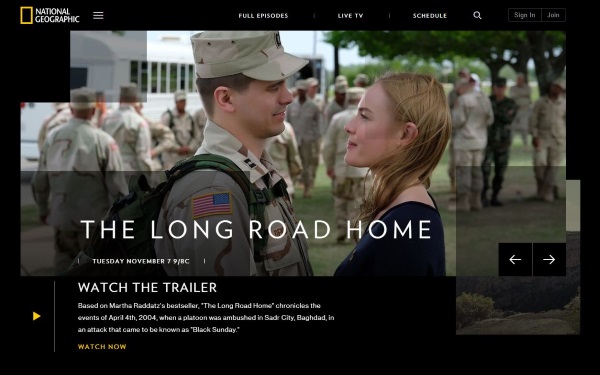 National Geographic
National Geographic does not have an official Plex channel so we have to use an unofficial one. The channel shows the full range of National Geographic content for your use. I love having this channel on in the background while working or playing a game. The nature programming is awesome and very relaxing.
The National Geographic plugin shows a wide range of on demand shows in a simple interface. Well worth checking out!
Let Me Watch This
Let Me Watch This is another TV and movie plugin for Plex. It offers a range of categories that include new releases, classics, popular and older movies from across the industry. I actually prefer this over IceFilms as it seems to work better but occasionally, titles refuse to play for some reason. I use it as a backup and switch between the two as I need.
The UI is simple and effective. Just browse the categories, pick a title and play. It will be streamed to your Plex Media Player from there.
Unofficial Plex plugins offer a huge variety of channels and programming depending on your needs. Those in this list have been proven to be reliable and to provide easy access to the widest range of content.
Got any other unofficial Plex plugins to suggest? Tell us about them below if you do!
The Best Call Forwarding Apps for Android [August 2020]
Read Next