The 65 Best Netflix Original Shows [March 2021]
When Netflix was founded in 1997, it was impossible to foresee where the company would end up. Initially offered as a way to rent movies through the mail for just 50 cents, the service struggled in its early years to outgrow the competition. Blockbuster was still enjoying the period of late VHS and early DVD selections, prior to cheap on-demand rentals through internet-based storefronts like Amazon and iTunes. In 2002, Redbox was founded with funding from McDonald's, which began to make instant, cheap DVD rentals a whole lot easier than waiting for your movie through the mail. It wasn't until 2007 that Netflix found the idea that would make them as big as they are today: instant video streaming, given as a side benefit to the traditional DVD-by-mail subscription fee.
TechJunkie's Cut the Cord Weekly
Since then, well, you probably know the rest of the story. Netflix still offers a DVD plan, but the company truly is the streaming platform on the web, managing to stand in front of competition like Hulu and Amazon. More importantly, of course, is Netflix's innovation and push into original content. Starting with House of Cards in 2013, Netflix began purchasing and distributing original content both made for the online network and picked up from other sources (like separate companies or international offerings). Outside the US, Netflix even made a deal to distribute all CW shows on the platform. It's all become part of Netflix's quest to become the next HBO, a big undertaking for what started as a simple DVD-rental company.
Of course, with the success of Netflix also comes an obvious problem. Unlike a traditional network, or even a pay-cable channel like HBO, Netflix can essentially create unlimited amounts of content to air, since it's always on. It becomes difficult, then, to know what to watch next, a problem solved only by looking up full lists of what the network has created and distributed. Though all Netflix Originals are marked as such, there are different levels to how original their programming actually is. Some shows, like House of Cards or Orange is the New Black, are entirely created by Netflix, designed and commissioned by the company to stream on the platform all around the world. Other shows are co-developed with international partners, or based off pre-existing properties that have had to leave their original networks for whatever reason.
We've chosen to focus mainly on the original Netflix content developed by the network, but thanks to some incredible options offered by Netflix, we've included a few co-developed and international offerings you must see. Also, this list is mostly aimed at teenagers or adults. Netflix has a lot of family-friendly content, but if you're looking for the next best show to watch on your own, you'll probably be happy with what's offered below. In no particular order, these are the best Netflix Original series you can watch right now. Let's dive in!
65

Unbreakable Kimmy Schmidt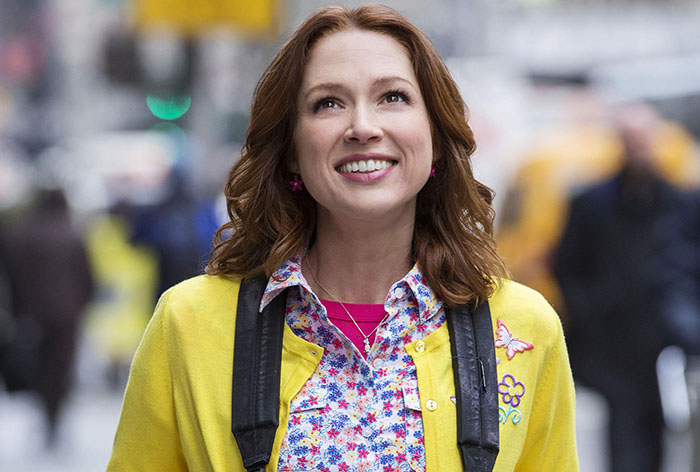 This sitcom was created by Tina Fey and Robert Carlock, and stars Ellie Kemper (of The Office) in the title role. 29-year-old Kimmy was rescued from a Doomsday Cult after spending 15 years as an underground hostage, held by the Reverend Richard Wayne Gary Wayne (played by Jon Hamm). She moves to New York to begin her life as an adult, and we get to follow her as she discovers our weird modern world with enthusiasm and zany naivete. Any fans of Fey and Carlock's previous show, 30 Rock will find plenty to love here, including actress Jane Krakowski, who played Jenna Maroney on Fey's previous sitcom. The show has all four seasons currently streaming on Netflix, and a special interactive special, Kimmy vs. The Reverend, arrived last May.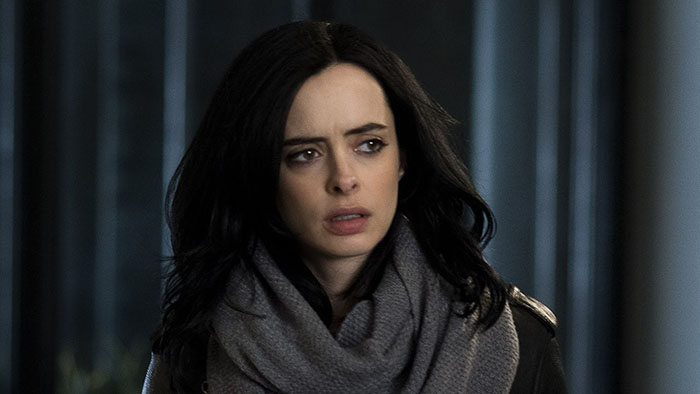 Jessica Jones is Marvel's second comic-based series on Netflix. Jessica (Krysten Ritter) is a super-powered private eye who mostly wants to be left alone. The one person who won't leave her alone is the villainous Kilgrave, an eccentric psychopath with the power to control minds, played by a terrifying David Tennant. Of the four Marvel-based shows on Netflix, Jones might be the easiest to get into: Ritter is wonderful as the lead character, and Tennant shows a side of himself that Doctor Who fans won't recognize. If you only watch one Marvel show, make it this one—oh, and The Defenders, which sees the return of Jones fighting alongside Luke Cage, Daredevil, and Iron Fist in a war for New York. All three seasons of the show are currently streaming.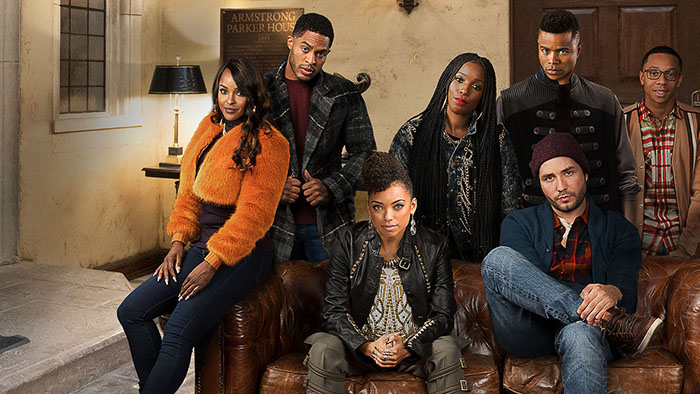 The name was a bit of a non-controversy when Netflix first announced the show in 2017, especially since the show is based on a film of the same name first released without any major internet controversies in 2014, but regardless, the show itself is truly excellent. Dear White People comes from the director of the original film, Justin Simien, who took the ideas he originally developed in the film and remade them into this 10-episode season of television. The show follows a crew of black students at a historically-white university, where they must deal with social injustice, finding their way in life, romance, and yes, a bit of racism from some of the other students. Starring Logan Browning as college-radio host Samantha White (the name of the show comes from her radio program, something that manages to get her into some serious hot water), the entire cast here is excellent, as is the cinematography and editing. Three seasons of the show are currently streaming, with a fourth and final season set for 2020.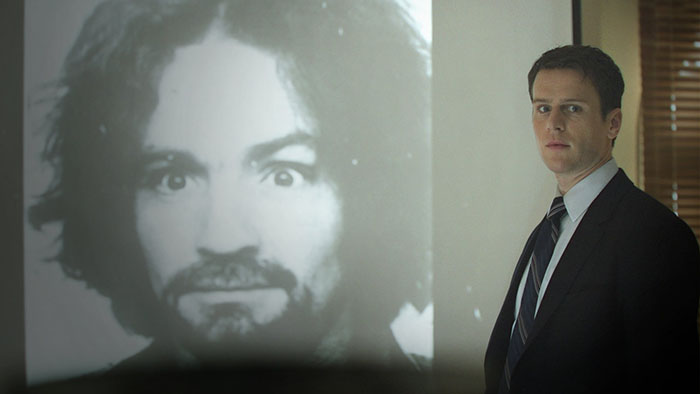 If you're into crime and serial killer dramas, Mindhunter just might be your newest obsession. This Netflix original series is based on the nonfiction book of the same title, detailing the profession of John Douglas, a legendary figure in the FBI's Serial Crime Unit. Douglas was previously the model for Jack Crawford in Silence of the Lambs, and with Mindhunter on Netflix, we finally get to see some of his stories and tales adapted for the small screen. Jonathan Groff portrays Holden Ford, a special agent for the FBI in the 1970s working for that very same Serial Crime Unit, trying to solve serial killers by delving into the mind of some of the worst murderers in the United States. The cast also includes Anna Torv, previously seen on Fringe, Holt McCallany, Hannah Gross, and Colton Smith. Produced by Charlize Theron and David Fincher, the latter of whom also directed four episodes of the series, his second Netflix show after previously working on season one of House of Cards. Two seasons are currently streaming.
Moving away briefly from fictional situations, Last Chance U is a docuseries following the East Mississippi Community College football program, one of the most successful junior college-level schools in the entire country. That team, the Lions, are famous for being the last chance for players who have been reduced from Division I football teams due to academic or disciplinary issues, to make it back to Division I in order to continue their careers. Lions players often come from troubled backgrounds, and the academic struggles of each of the players is focused on in each episode. Together with the academic advisor Brittany Wagner, and head coach Buddy Stephens, the team's players attempt to make it back to Division I schools by improving their test scores—and by winning games. Five seasons are now streaming.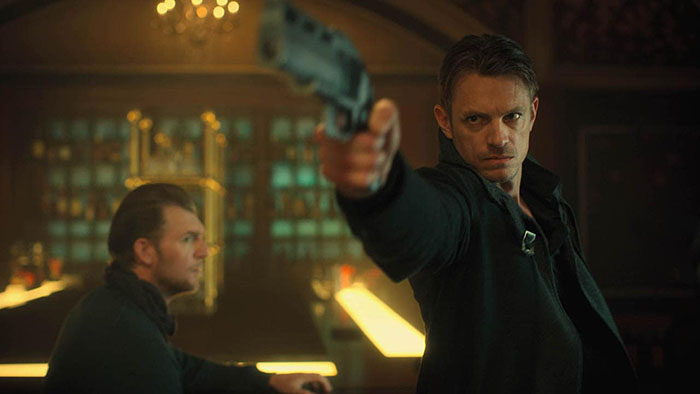 Based on the novel of the same name by Richard K. Morgan, Altered Carbon takes place in 2384, placing viewers in a cyberpunk reality not far off from films like Blade Runner or last year's sequel, Blade Runner 2049. In this future, the memories of each person have been separated and placed in "cortical stacks," storage devices originally designed by aliens that have been mass-produced and placed into the vertebrae of the neck of every person. With bodies now functioning as a shell for the human consciousness, the physical part of ourselves—now called "sleeves"—have become disposable. The story begins when Takeshi Kovacs (Joel Kinnaman, Suicide Squad) wakes up 250 years following the last removal of his previous sleeve, and is given the choice to spend the rest of time in prison for his crimes, or to help solve a murder case. The show has two seasons streaming, with Anthony Mackie taking over for Kinnaman in the lead role.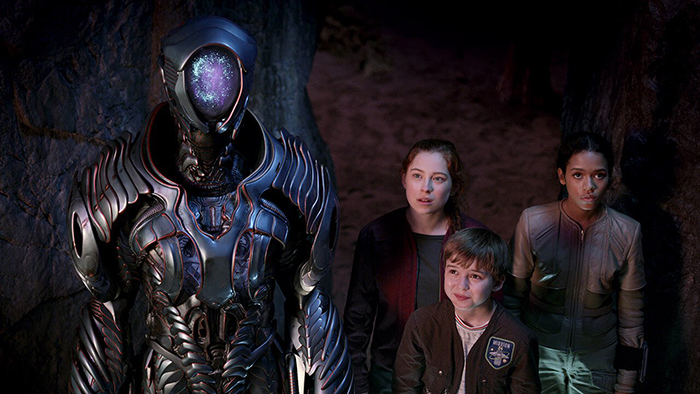 Lost in Space has a long history of reimaginings. This new Netflix original series is a remake of both the 1998 film and the 1965 series that the film was based on, with all three properties being adaptations of the 1812 novel The Swiss Family Robinson. The story begins when a celestial object, the Christmas Star, crashes into Earth and threatens to wipe out civilization, leaving mankind forced to evacuate the planet and look for a new place to call home. The Robinson family is selected to be placed on the outgoing ship, christened the Resolute, but before they can reach their destination, an alien robot destroys the hull of the ship. The Robinsons, now crash-landed on a nearby planet, are forced to reckon with their new environment while also dealing with their own problems along the way. Two seasons are streaming, with a third and final season on the way.
Glow was one of the best new shows of 2017, founded on the same idea of comedy, drama, and the exploration of womanhood that made Orange is the New Black such a massive success at Netflix. In Glow, you'll explore the world of the Gorgeous Ladies of Wrestling, or GLOW, an 80s wrestling expansion designed to appeal to fans of traditional male wrestling with over-the-top comedy and some sexualization of the wrestlers. Glow stars Alison Brie (Community) as Ruth Wilder, a down-and-out actress who stumbles upon an audition for the Gorgeous Ladies of Wrestling league. While trying to manage her new life as a wrestler, Ruth must also deal with GLOW's director Sam Sylvia (Marc Maron) and the arrival of her former best friend, Debbie Eagan (Betty Gilpin). Glow has been praised since its inception, having been nominated for several critics awards and making it onto a dozen best-of lists in 2017. Three seasons are streaming, with a fourth and final season on the way.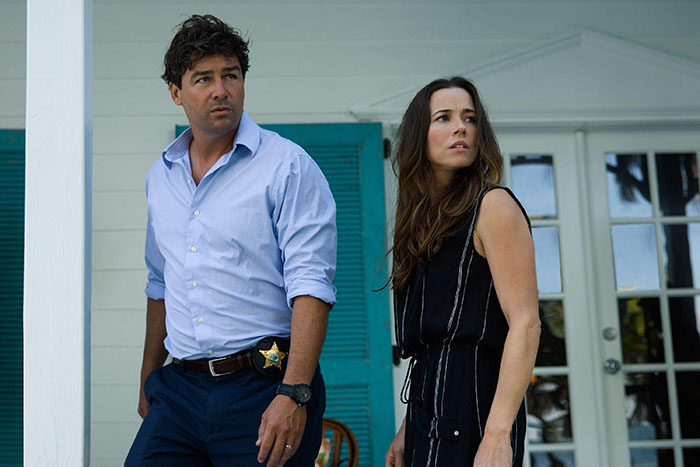 Bloodline is not a show for everyone. It's a slow-paced drama, and though watching the pieces on this chessboard move slowly throughout three full seasons, it can be a bit of a slog for someone looking for action-based entertainment. Still, this Netflix original thriller follows a dysfunctional family of hotel owners in Monroe County, Florida, and if you can get over the slow pace of the story, is really quite good. When Danny, the black sheep of the family, comes home, no one is happy to see him. Skeletons will be brought out of closets, and family will consider unthinkable crimes. The series stars Kyle Chandler of Friday Night Lights fame, which earned him an Emmy nomination for his performance in season one. The series, which has three seasons streaming, also stars Ben Mendelsohn (who also received an Emmy nom) and Linda Cardellini of Freaks and Geeks fame.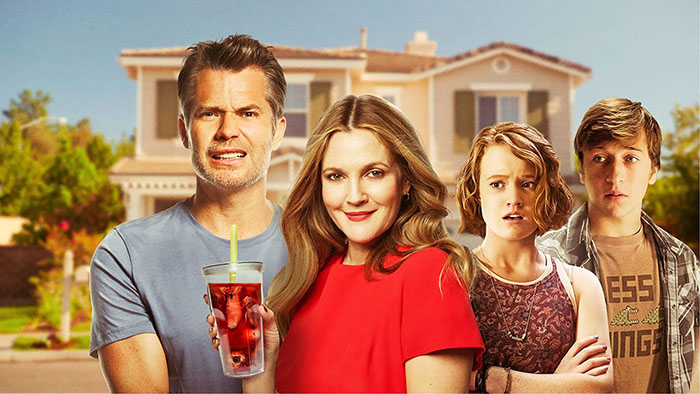 From the creator of cult TV classics like Andy Richter Controls the Universe and Better Off Ted comes Santa Clarita Diet. This horror-comedy series stars Drew Barrymore and Timothy Olyphant as a married pair of real estate agents living in Santa Clarita, California. While trying to close on a house, Sheila (Barrymore) begins to vomit extensively. When the emergency room fails to take her in, they return home, only to discover that Sheila lacks a heartbeat and is, effectively, dead. Now driven by her ID more than anything else, Sheila, Joel (Olyphant), their daughter Abby, and their neighbor Eric must protect Sheila's zombie secret from the world—which becomes all the more difficult when Sheila kills their friend Gary in the backyard. The show has three full seasons streaming, but has since been cancelled.
The Best VPN Options for Netflix [December 2020]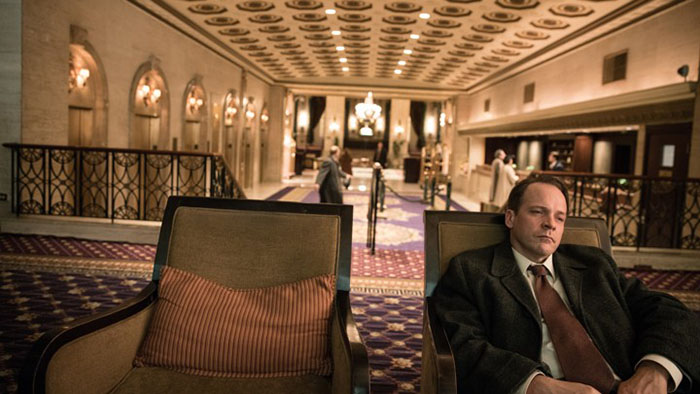 There's nothing like Wormwood on television right now, and that's what makes it so special. Part docudrama, part miniseries, this six-part epic is brought to you by director Errol Morris, best known for his documentaries Gates of Heaven, The Thin Blue Line, and The Fog of War. In Wormwood, Morris sits down with Eric Olsen, the son of Frank Olsen, an employee at the CIA in the 1940s and 50s who died under mysterious circumstances in 1953. The miniseries switches back and forth between Eric attempting to learn the truth about what his father endured as part of a secret training experiment, and reenactments of Frank's life, where he's played by Peter Sarsgaard. Molly Parker, Tim Blake Nelson, and Christian Camargo also star in this series that will have you on the edge of your seat through all six chapters.
54

Orange is the New Black
Having premiered in 2013, Orange is the New Black is one of Netflix's first forays into original programming, preceded only by House of Cards and Hemlock Grove. With House of Cards set to wrap up after its sixth season and Hemlock Grove being long-dead, Orange is the New Black's renewal status leaves it as one of the service's longest-running shows to date. The series, from Weeds creator Jenji Kohan, is based on the memoir of the same name by Piper Kerman, and stars Taylor Schilling as Piper Chapman, a fictionalized version of the real person. The series revolves around Piper's arrest and subsequent imprisonment for transporting a briefcase full of drugs for her ex-girlfriend ten years prior to the start of the series. The show has been praised for its humanization of prisoners, and for its depiction of race, sexuality, gender, and body types, with special praise for Laverne Cox's performance. All seven seasons are streaming.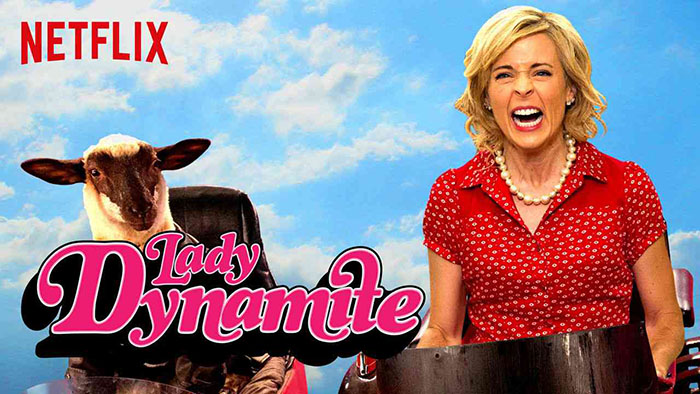 Like Wormwood, no one can argue that Lady Dynamite isn't one of the most original things on the air today. Created by Mitch Hurwitz (Arrested Development) and Pam Brady and based on the life of comedian Maria Bamford, Lady Dynamite stars Bamford as herself, a comedian moving back to Los Angeles after spending six months of her life in recovery for bipolar disorder. Though certainly a sitcom, Lady Dynamite puts a focus on mental health issues and stability, and uses the visual effects readily available in this decade to create a truly remarkable sitcom. Bamford is one of the funniest comedians working today, with her cheery delivered able to cut deep with jokes about depression, suicide, and more. The show was cancelled in early 2018 after a two season run, but that doesn't stop Lady Dynamite from being one of the best shows on Netflix today.
52

A Series of Unfortunate Events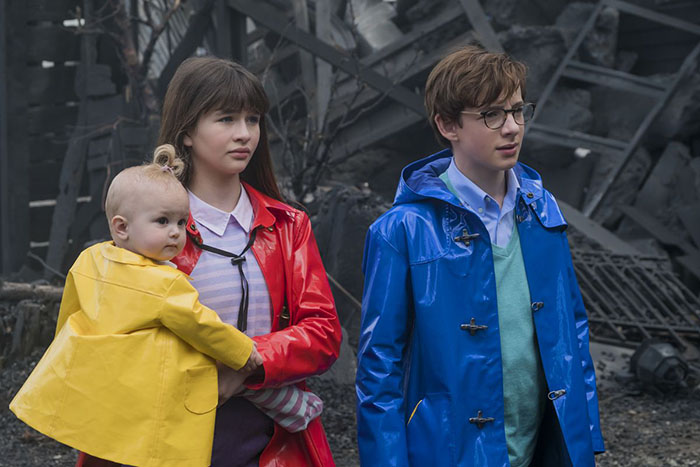 Fans of the delightfully dismal book series and movies won't be disappointed in this adaptation starring Neil Patrick Harris as the wonderfully wicked Count Olaf. Author Daniel Handler adapted his own material and co-produced the series, which allows a more faithful re-telling than the big-screen version starring Jim Carrey. Season one captures the first four volumes of the thirteen novels published by Handler (under the pen name Lemony Snicket). The troubles of the Baudelaire orphans are lots of fun for us with gorgeous, Tim Burton-esque set design and high production values. If you're a fan of the novels, you'll need to check this one out. All three seasons are now streaming, telling the full story of the Baudelaires from beginning to end.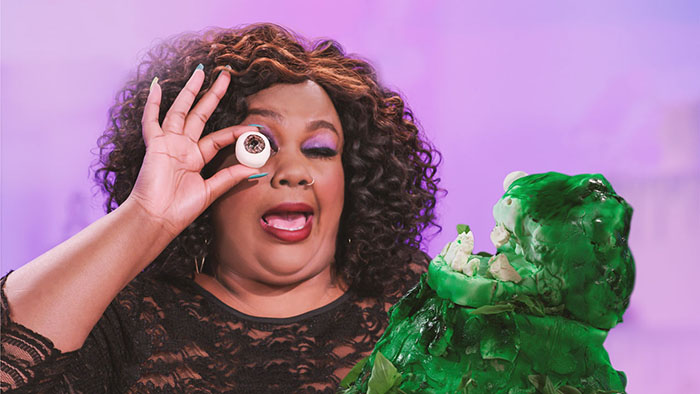 Baking reality shows have long been hits, from The Great British Bake Off to Cake Wars, and with Nailed It, Netflix has added a great competitor to its lineup (which, ironically, now includes The Great British Bake Off as an imported show). Inspired directly by amateur bakers trying to make elaborate cakes found on the internet, the show follows three new competitors in each episode as they attempt to recreate cakes, pies, and other recipes found online for a grand prize of $10,000. Each episode has two different competitions within, pushing contestants to create crazy cakes and other baked goods in hopes of winning the prize pool. Four seasons and two holiday seasons are now streaming.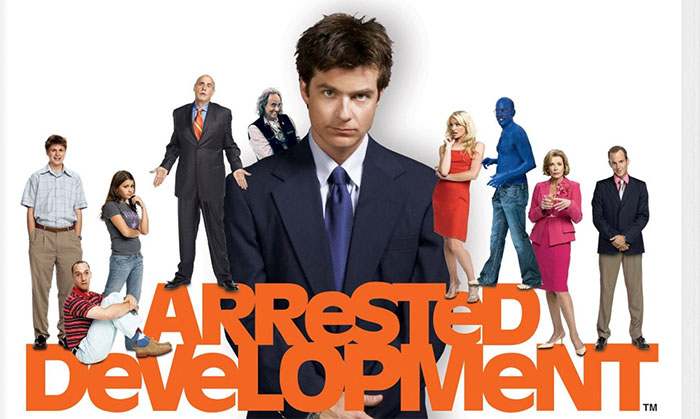 One of the few shows on Netflix to have been revived from a different network, Arrested Development premiered on Netflix on May 26th, 2013, just a few months after Netflix debuted their first original show, House of Cards. Arrested Development's original run from 2003 to 2006 on Fox was critically acclaimed, but a low viewing audience (for the time) meant it squeaked by quietly unnoticed by much of its potential fanbase. Years of strong DVD sales and, yes, streaming on Netflix, meant that the show was able to be picked up for a fourth season distributed by Netflix, exciting the fanbase and continuing the adventures of the Bluth family. Though the fourth season is occasionally seen as a disappointment (the cast, which includes Jason Bateman, Will Arnett, Jessica Walter, Jeffrey Tambor, Michael Cera, Tony Hale, David Cross, Portia de Rossi, and Alia Shawkat, have all gone on to do major film and television roles, which made scheduling the fourth season difficult), the show is absolutely worth watching in its entirety. All three original seasons, plus the two Netflix seasons, are streaming.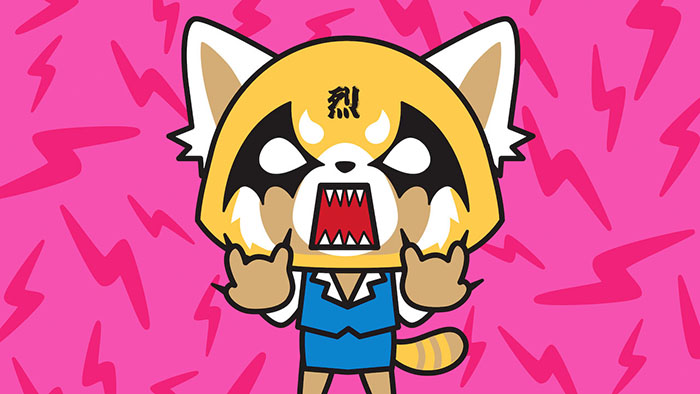 Aggretsuko is a Netflix original anime series, based on a series of shorts that originally aired on Japan's TBS Network. The series follows Retsuko, an anthropomorphic red panda, who feels frustrated by her place in the world. She works in the accounting department of a Japanese trading firm, and spends much of her day dealing with her bosses and co-workers, pushing the 25 year old panda to feel frustrated by the world. At night, Retsuko heads to a karaoke bar, drinking and singing death metal to let her emotions out. Despite the show's cute aesthetic (Sanrio, the company behind Aggretsuko, is best known for creating Hello Kitty), the series treats Retsuko with respect, as she deals with her misogynistic boss and tries to navigate the nightmare that is modern life. Three seasons and a Christmas special are streaming.
48

Comedians in Cars Getting Coffee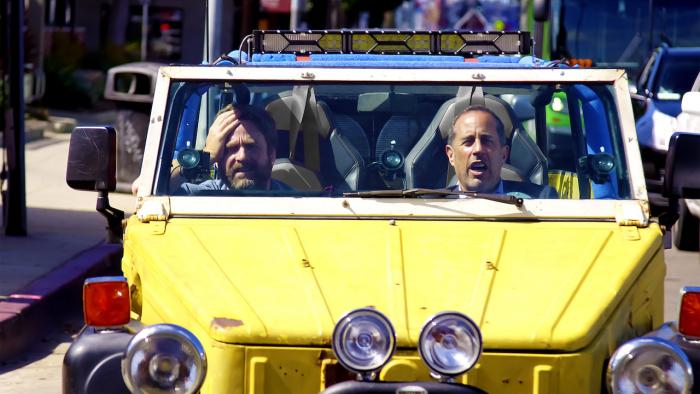 Originally produced as a Crackle Original, Comedians in Cars Getting Coffee became a Netflix Original when its nine Crackle seasons made the move to Netflix in January of 2018. The show's premise is simple enough: each episode involves comedian Jerry Seinfeld introducing a vintage car of his choice and a guest comedian. As they drive around to get coffee, Jerry and his guest talk about anything that comes up, occasionally causing the show to take some pretty strange detours. The episodes have been shuffled and recreated from its original nine seasons into four "collections," each with a cute name like "First Cup" or "Late Night Espresso." Every episode from Crackle's nine seasons is currently streaming with the exception of the Seinfeld reunion episode. In addition, two new seasons produced for Netflix are streaming.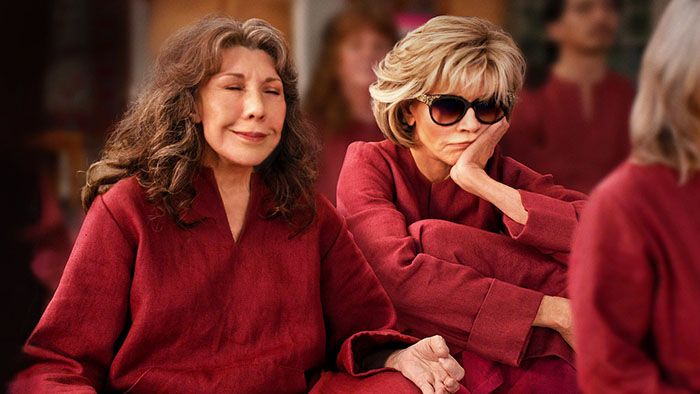 Grace and Frankie is the ideal example of how you can start a show with a rocky beginning, and eventually—through finding your own footing as an independent show, become critically acclaimed and lauded for your representation and sense of humor. The show stars Jane Fonda and Lily Tomlin as Grace and Frankie, respectively, two retired women whose husbands work together as successful divorce lawyers. At the start of the show, their husbands—played here by Martin Sheen and Sam Waterston—leave their wives after announcing they've fallen in love with each other, leaving the two women to deal with their incoming divorces with each other. Despite Grace and Frankie's mutual dislike of each other, the two women band together to try and navigate the next phase of their lives. The popularity of the show has made it Netflix's longest-running show to date, with a seventh and final season coming soon.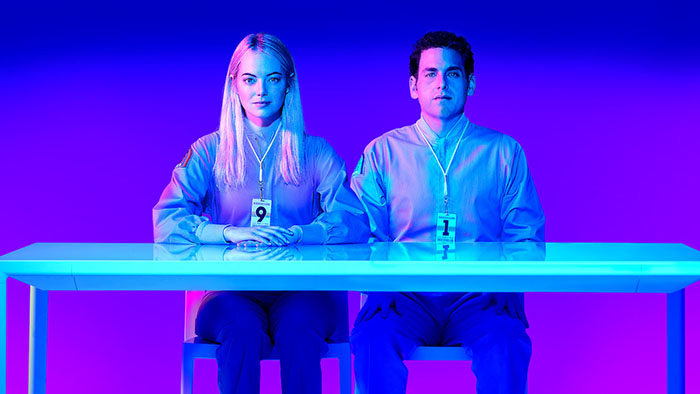 Developed and created by Cary Fukunaga and Patrick Somerville, Maniac is a limited miniseries and adaptation of the Norwegian show of the same name. Maniac follows two strangers named Annie (Emma Stone) and Owen (Jonah Hill), who meet during a pharmaceutical trial surrounding a pill that its inventor, Dr. James Mantleray (Justin Theroux) claims can repair the mind. With Owen seemingly struggling with a diagnosis of schizophrenia and Annie having trouble dealing with her sister and mother, both them and ten other strangers arrive at a clinic for a three-day trial that, simply put, doesn't go as planned. As side-effects develop and hallucinations take control, Maniac becomes a show that is as visually stunning as it is mysterious in every way.
30 Best Sci-Fi & Fantasy Shows Streaming on Netflix [Spring 2021]
45

Patriot Act with Hasan Minhaj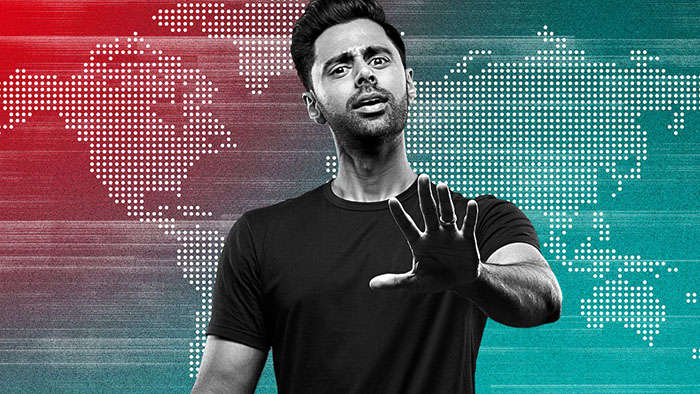 Hasan Minhaj is no stranger to Netflix, having released his critically-acclaimed stand up special on the platform in 2017. He's also no stranger to talk shows, having become one of the most popular correspondents on The Daily Show during Trevor Noah's current run on the series. All of this adds up to equal Minhaj's new show, Patriot Act, equal parts stand up and talk show. Like many The Daily Show alumni before him, Minhaj has taken the format of a political comedy show and turned it on its head, creating the show he wants to feature more than anything else. In Patriot Act, Minhaj follows in the footsteps of hosts like John Oliver, taking a deep dive into topics you might not expect, while also traveling around the world and getting out from behind a desk to discover what awaits him. Unfortunately, the show was canceled in August 2020, but you can still catch up on old episodes.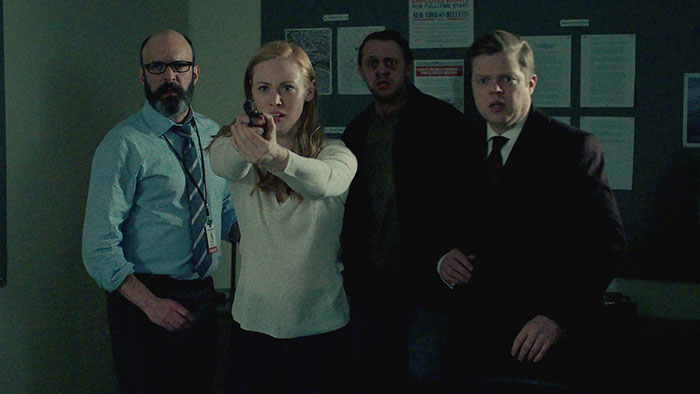 The first of many Marvel-Netflix partnerships, Daredevil follows the adventures of Matt Murdock, a blind lawyer by day and masked vigilante by night. As Murdock fights crime in his spare time in Hell's Kitchen, New York City, he faces down organized crime and eventually more supernatural threats. Daredevil set the bar for Marvel's Netflix offerings, with strong performances, visual style to spare, and impressive martial arts action. Daredevil is far from a perfect show, but it is one of the first Marvel series on television to truly work. All three seasons are currently streaming, along with The Defenders crossover series.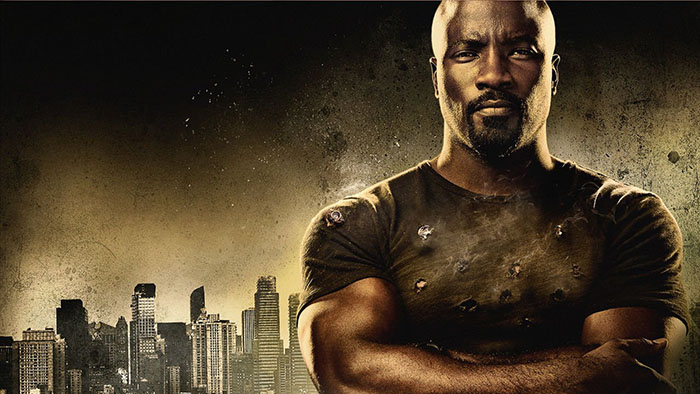 In this Marvel superhero story, Mike Colter plays Luke Cage, an ex-con with unbreakable skin and super strength who also made an appearance as a short-term love interest on Jessica Jones. Luke wants to live a quiet life, but his determination to right wrongs makes him a reluctant hero of Harlem—and a target for local gangsters with big plans. When Pop, the barber he works for, is murdered, this serious and soulful man becomes the reluctant hero, righting some of the wrongs in the neighborhood. That means he has to come up against Cottonmouth Stokes, the gangster who runs a nightclub—and the neighborhood. This third series from Netflix and Marvel stands out with both a thoughtful focus on its largely African-American cast and a winking 70s Blaxploitation aesthetic. It's tons of fun, and season two just premiered on Netflix in June. The show was cancelled after two seasons.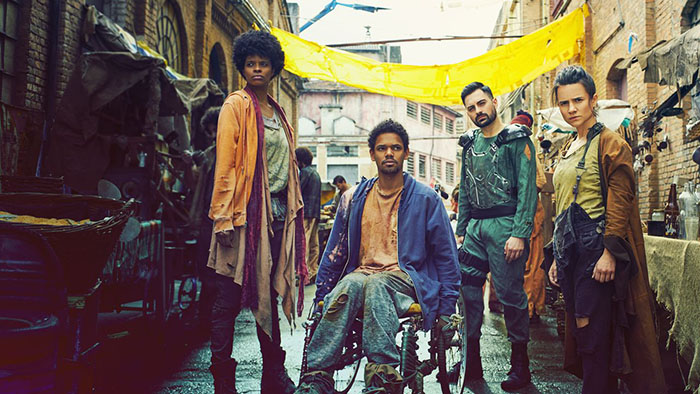 Despite being Brazilian and using Spanish with English subtitles, 3% is one of Netflix's most popular original shows to date. The show is set far into the future, where the majority of the population lives in complete poverty on what's known as the Inland. Each year, every 20-year-old gains the opportunity to make it off the Inland and to head for the Offshore, a rich and affluent society, by going through a series of tests called The Process. Only three percent of each year's applicants make it. The show follows Michele, an applicant for the test who was raised by her brother, who went missing after trying the Process. In the first episode, Michele and her best friend Bruna are led to a remote location at the start of the Process, where it's revealed that one of them is suspected of being a mole for a rebellion called The Cause. When Michele convinces Bruna to attack the interrogator, she's killed and assumed the mole, allowing Michele—the true mole—to continue through the Process. Three seasons are streaming.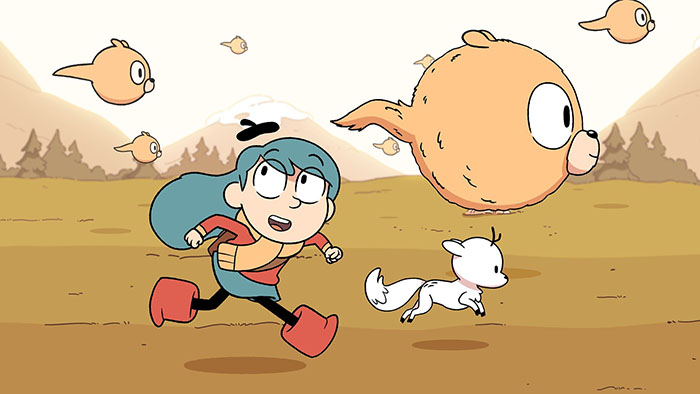 Based on the graphic novel series by Luke Pearson, Hilda is a gorgeously-animated new original series bound to appeal to kids and their parents alike. Told over thirteen chapters, the show follows the adventures of the fearless Hilda, a girl with blue hair who travels to the city of Trolberg from her once-reclusive world of the wilderness. While initially believing her new city will be boring, lacking the monsters and creatures she loved in the woods, she later finds the city filled with dangerous monsters, new friends, and plenty of adventure. Any fans of Cartoon Network's typical output will really enjoy this tale of a young girl's imagination, as she finds her place in the world. A second season is now streaming.
Coming-of-age stories are often told from the perspective of standard teenagers, and almost exclusive to films. So imagine our delight when Netflix produced Atypical, a series that tells the story of Sam Gardner, an 18-year-old man with autism living in Connecticut, who decides he wants to start trying to date. Doug, his father who has struggled to connect with Sam, decides to help Sam further his relationship. However, when Doug drives Sam to his crush's house, he realizes that Sam is actually interested in his 26 year old therapist, Julia. When Doug decides to help Sam get a girlfriend his age, he begins working towards learning the social nuances of dating. Three seasons are streaming, with a fourth and final season coming in 2021.
The original One Day at a Time ran for nine years from 1975 to 1984, and was developed by TV legend Norman Lear (and created by Whitney Blake and Allan Manings). When Gloria Calderon Kellett and Mike Royce decided to recreate the original sitcom for Netflix, they chose to rework the entire show to focus on a Latinx family consisting of single-mother Penelope (Justina Machado), her children Elena and Alex, and her mother Lydia (played by EGOT winner Rita Moreno, one of twelve people ever to manage to win all four awards). Together, they help Penelope manage her love life, family life, and her difficulties adjusting to normal life after being involved with the military and going back to school. One Day at a Time is regarded as one of the best shows on television right now. Three seasons are currently airing, though Netflix cancelled the show in March 2019, sparking outrage among fans and critics alike. Good news for those who want to keep watching, however: PopTV picked up the show for a fourth season, which aired in 2020…only to be cancelled again.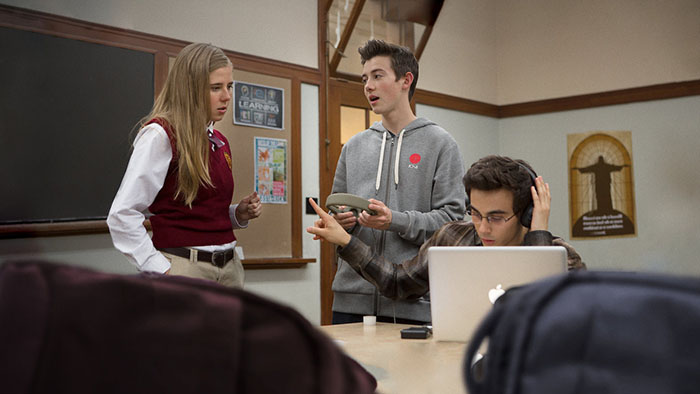 Over the last few years, the true crime genre has seen something of a renaissance in popular culture. Though true crime has been around for decades as both a film and literary art form (think Helter Skelter or Capote's In Cold Blood, of which the latter has spawned three different film adaptations), both season one of Serial–a weekly podcast covering the 1999 murder of Hae Min Lee–and Netflix's own Making a Murderer have brought new fans to the genre. It was only time until someone stepped up to parody the tropes of a true crime series, and that's exactly what American Vandal intends to do.
Shot as a mockumentary, Vandal tells the story of a high school prank gone wrong, with several faculty cars tagged and vandalized. The series plays its subject matter straight-faced, with a sophomore from the school investigating whether the accused senior was responsible. American Vandal spawned from two creators who previously worked on Funny or Die and CollegeHumor, so if you're in the mood for a full satire of the true crime craze, it's a perfect show to binge. Two seasons are currently streaming. Despite critical praise and high popularity on social media, Netflix cancelled the show after its second season.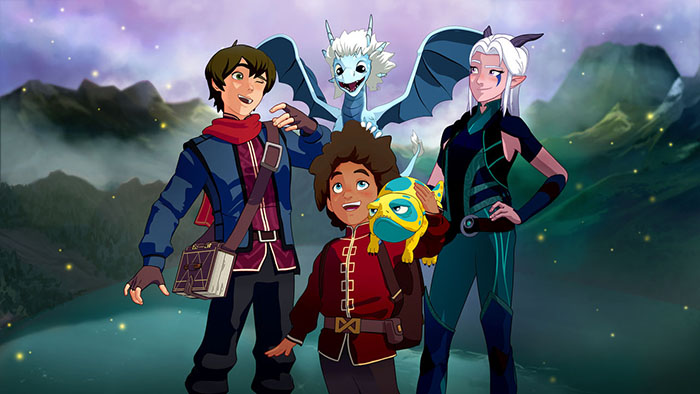 From Aaron Ehasz, the head writer of Avatar: The Last Airbender, and Justin Richmond, the director of Uncharted 3, comes The Dragon Prince, an original fantasy tale designed to fill the same void of comedy and action for families designed 15 years ago by Avatar. Set in a fantasy world where humans and elves battle it out in war, the story begins when the elves attempt to murder the human king Harrow and his heir, the young prince Ezran, in revenge for the human murder of the dragon king and his egg. When the young elf Rayla, along with Ezran and Callum, discover the dragon king's egg wasn't destroyed, they attempt to return the egg to the dragons to prevent war, only to be challenged by Viren, a mage who is intent on starting a war with the elves. Despite a controversial animation style, the show proved to be popular, and three seasons are streaming. The show has been renewed for a whopping four new seasons.
36

Chilling Adventures of Sabrina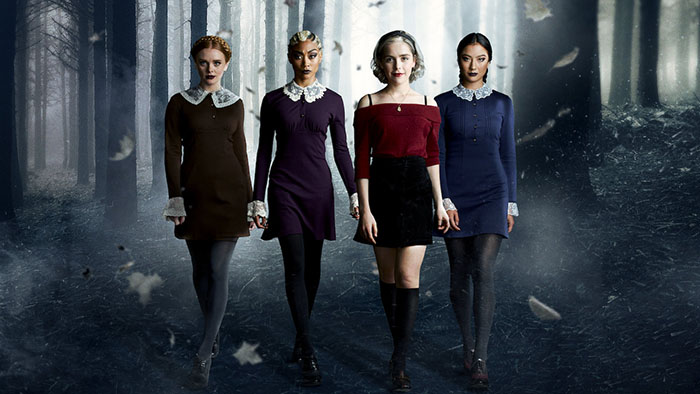 From the producers of Riverdale comes a show that was originally destined for The CW as an official Riverdale spinoff: Chilling Adventures of Sabrina. At once a reboot of the Sabrina the Teenage Witch sitcom of the 1990s and an adaptation of the comic book series of the same name. Fans of the latter will find the adaptation accurate, but those who only know Sabrina from the 90s TGIF sitcom will find an all-new character here. Kiernan Shipka (Mad Men) plays Sabrina Spellman, a half-human, half-witch who finds herself balancing her normal high school life while also learning dark magic. Though the show retains plenty of the elements anyone familiar with Sabrina will know—Aunts Hilda and Zelda, Harvey Kinkle, Salem the cat—but with a higher influence places on dark magic, Satanism, and horror elements, this is a great adaptation of the comics series. All four seasons are streaming.
The 25 Best Crime Dramas Streaming Now on Netflix [Spring 2021]
35

Gilmore Girls: A Year in the Life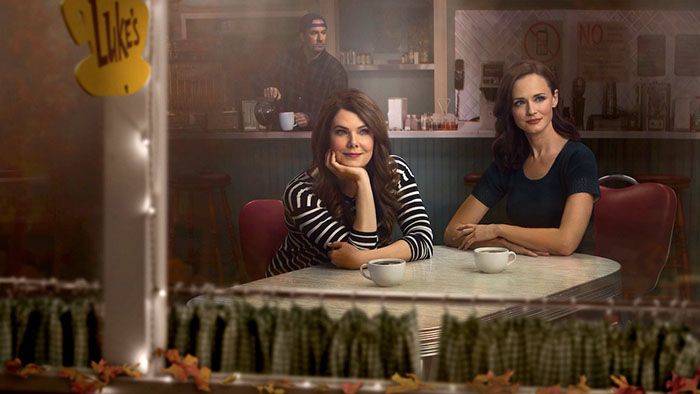 The original Gilmore Girls ran from 2000 to 2007, telling the story of Lorelai Gilmore and her daughter, Rory, and their reconnections with Lorelai's parents after nearly two decades of radio silence. The show is known for its pop culture references, it's incredible sense of wit, and its fast-paced dialogue, and though the later seasons of the show (particularly the sixth and creator-less seventh season) were rough, the show is held in high regard today. And so, a revival was nothing if not necessary, bringing back almost the entire cast in some shape and form (with the exception of the incredible Edward Herrmann, who played Richard Gilmore on the original show) and recreating the magic for one miniseries in Gilmore Girls: A Year in the Life. Though certainly not a perfect recreation, any Gilmore-head reading this will want to make sure they don't miss out on the continuing adventures of Lorelai and Luke, Rory and Logan (and Jess!), and Emily's new Richard-less life.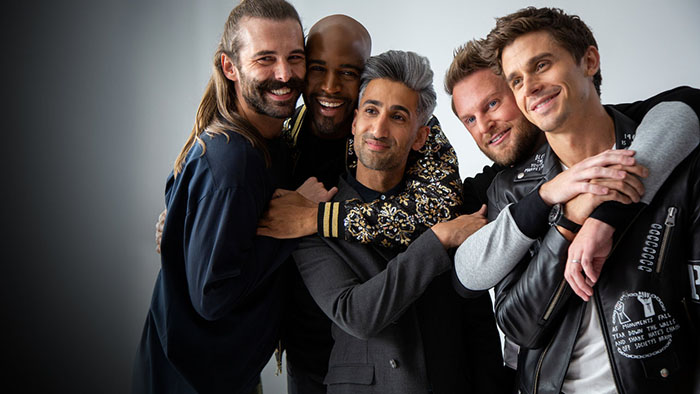 In the mid-2000s, Bravo aired a series titled Queer Eye, a show that used the stereotype of gay men as experts in fashion, grooming, interior design, and culture to makeover another person (usually a heterosexual man), offering advice on grooming, lifestyle choices, and diets. The show was revived as a Netflix Original in 2018 with an eight-episode first season, following an all-new "Fab Five" and now filmed in Atlanta as opposed to New York. The revival has seen critical praise, with most reviewers describing the show as a strong adaptation for a modern, more-accepting era while still retaining the same sense of fun and charm that the original series had in the 2000s. The show has five seasons currently streaming, along with a spin-off set in Japan.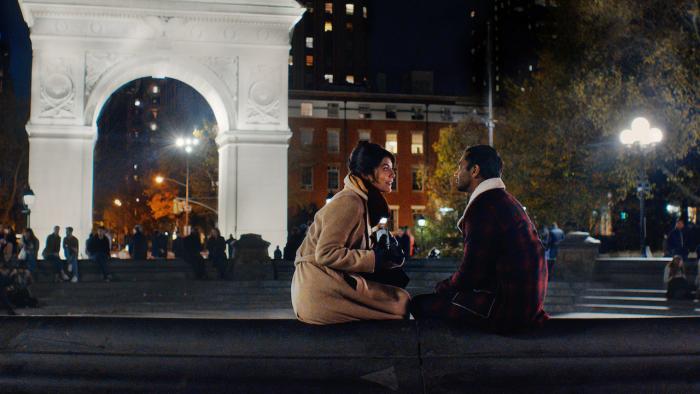 Master of None represents the culmination of much of Aziz Ansari's stand-up, which focuses primarily on relationships and dating in the 21st century. Ansari, who also co-created and writes the show along with Alan Yang, stars as Dev Shah, an actor living in New York who hasn't seen much success over his career. In the first moments of the show, we find him hooking up with a girl named Rachel, an incident that ends with a trip to the drug store for Plan B. The show revolves around Dev's relationships with both his friends and women, including Rachel, and see him exploring career options, trying new things, and even travelling the world. With some incredible cinematography, acting, and specific standalone episodes like the Emmy-winning "Thanksgiving" or "New York, I Love You," Master of None represents a must-watch.
32

Wet Hot American Summer: First Day of Camp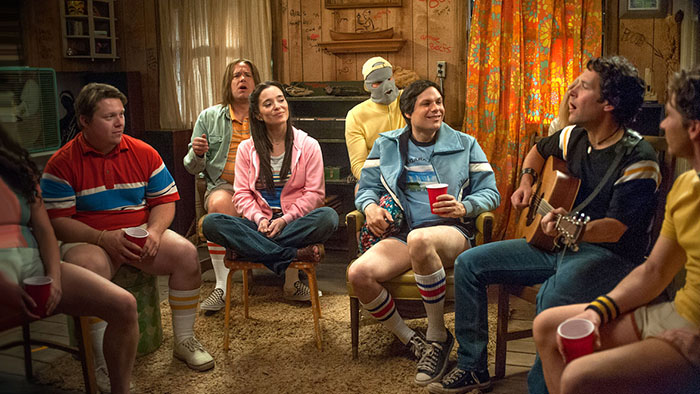 In all honesty, this show shouldn't have worked. The original Wet Hot American Summer, first released in 2001 to middling reviews and poor box office returns before slowly but surely growing into a cult classic, is like lightning in a bottle. Nearly every line or action in the film is quotable ("You taste like a burger. I don't like you anymore."; "The phone! The phone! Where's the—phone!"; several other quotes we can't mention on a family-friendly site), the cast is filled with incredible names you'd recognize immediately (Amy Poehler! Bradley Cooper! Paul Rudd! Molly Shannon! Christopher Meloni! Elizabeth Banks! The voice of H. Jon Benjamin!), and it's basically endlessly rewatchable. So when this prequel series set at the start of the 1981 summer covered in the film hit just as hard as the original, we were as shocked as anyone. Fans of the original must see this continuation of a cult classic.
31

Wet Hot American Summer: Ten Years Later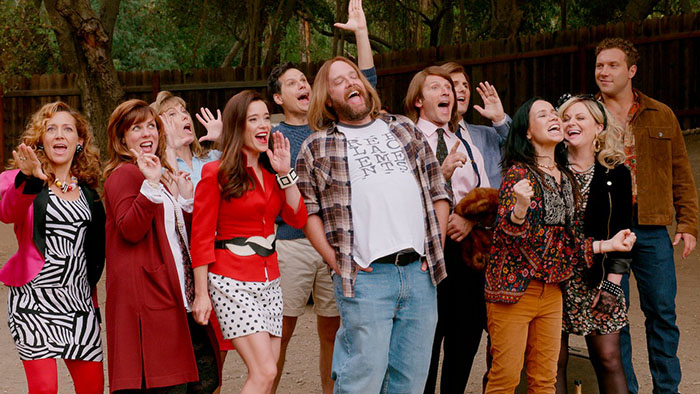 …and once you're done watching First Day of Camp, you can jump back in with Ten Years Later, the series that makes good on the promise set during the original film to reunite exactly ten years after their summer at camp, in 1991. Ten Years Later doesn't hit quite as hard as the original film or First Day of Camp, playing almost like a greatest hits and a reunion special than even the original prequel series did. But for those fans of the original film, you can't quite beat seeing what happened to your favorite character over the decade since they went to camp together. This is as much a sequel to First Day of Camp as it is to the original film, so you'll want to make sure you've seen both before diving into the closing chapter of the Wet Hot American Summer story.
30

She-Ra and the Princesses of Power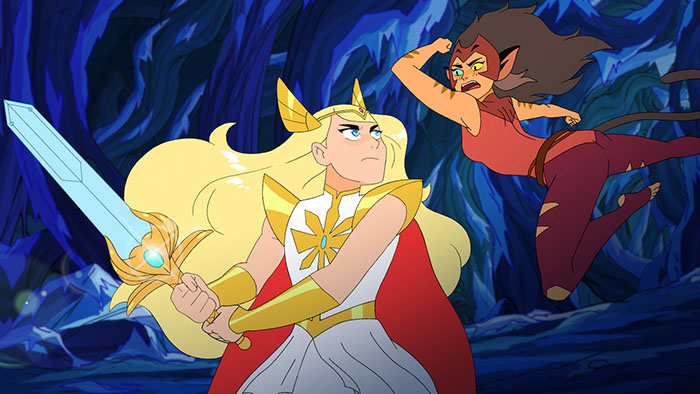 From creator and cartoonist Noelle Stevenson (Lumberjanes, Nimona) comes the brand-new reboot of She-ra, now titled She-Ra and the Princesses of Power. With a brand-new animation style and plenty of new characters, the show has been a home run with critics and fans. The series follows Adora, an orphan adopted and raised by Hordak, an evil ruler of the planet Etheria and commander of the Horde. When Adora gets lost in the woods, she discovers a sword that transforms her into the Princess of Power, She-Ra. With Adora now fighting against the Horde and the suffering that has been placed on her planet, Adora joins the resistance against her adoptive father and begins fighting for good. All five seasons are streaming.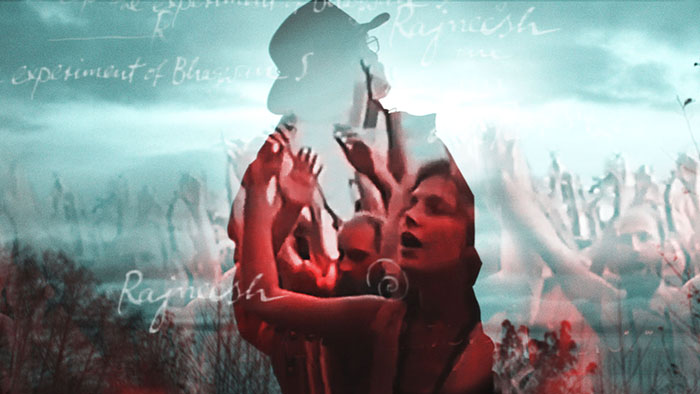 Wild Wild Country is a docuseries from Netflix that covers a controversial community of followers that was based in Oregon. The tale begins when controversial Indian guru Rajneesh moves into a large settlement of land in Oregon covering almost 65,000 acres. As the guru and his followers begin to try to build a community and town, tensions rise with the surrounding towns. As violence begins to break out between the two collections of Oregon residents, the government looks to step in to prevent more attacks. It's a must-watch documentary, produced by the Duplass brothers and directed by Mcclain and Chapman Way. And at only six episodes, it doesn't take long to watch at all.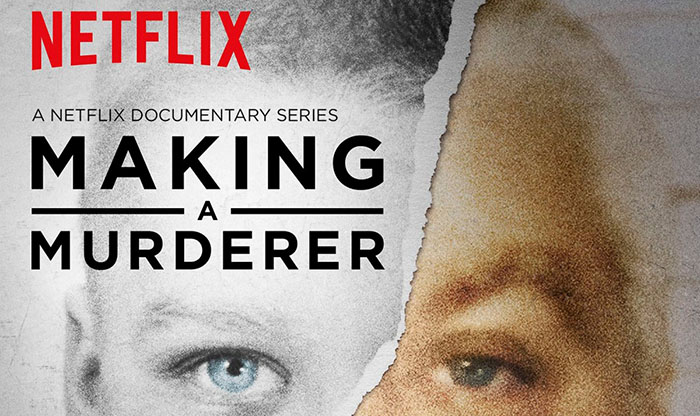 One of the biggest documentary series in recent history, Making a Murderer became a cultural phenomenon when it premiered at the tail end of 2015, offering viewers the story of Steven Avery, a man who served 18 years in prison for sexual assault and attempted murder before being exonerated by DNA evidence in 2003. Though the show briefly covers these events, the true tale picks up in 2005, when Avery is arrested for the murder of Teresa Halbach. The show explores the issues that led to Avery's original conviction, along with pointing out that the sheriff's department may have had it out for Avery when they arrested him in 2005. Brendan Dassey, Avery's nephew, is also followed through the series as he goes through the legal process following his arrest for the crime, a charge largely based on his admission under interrogation. Making a Murderer is chilling, especially in our current societal state, but it's a must-see. A second season is now streaming as well.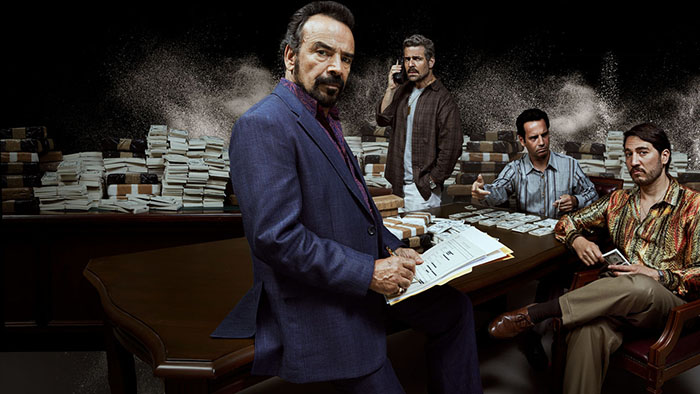 This Netflix original series traces the rise and fall of real-life drug kingpin Pablo Escobar (Wagner Moura), and the U.S. and Colombian authorities who worked to bring him down. The series has a documentary sensibility, and is very true-to-life when the showrunners must have been tempted to sensationalize things. The show doesn't have many sympathetic characters, but the tense writing and strong performances will keep you invested. The show has made a lot of changes since its premiere, and throughout its three seasons, some shocking cliffhangers have changed the entire course of the show. Three seasons are currently streaming, along with a spin-off, Narcos: Mexico.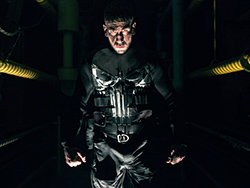 The Punisher has a mixed history on the big screen. The first Punisher film, made in 1989 and starring Dolph Lundgren as Frank Castle, was released to negative reviews and a poor box-office return. In 2004, Thomas Jane stepped into the role for some mild success, though once again, a poor critical reception. A sequel was planned and subsequently cancelled, and the series was rebooted for the silver screen just four years later, with Punisher: War Zone, directed by Lexi Alexander. The film tanked at the box office, and Frank Castle was finally hung up to dry by the studios until 2016, when he was unleashed as a supporting character in season two of Netflix's Daredevil. Now Castle is back with his own show, played by The Walking Dead's Jon Bernthal, also seen in 2017's sleeper hit Baby Driver. Though not lauded by critics, most agree this is the best adaptation of the character yet. If you're a fan of the Marvel universe or its characters, you'll enjoy the gritty take on Marvel's vigilante.
The 25 Best Thrillers Streaming on Netflix [Spring 2021]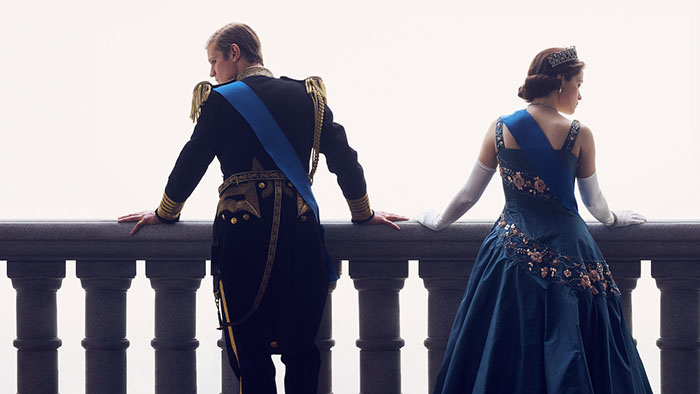 The Crown follows the early life of Queen Elizabeth II, first beginning as she marries Prince Philip in 1947, and intends to cover the entirety of the Queen's life before the show wraps up. Based partially on the 2006 film The Queen, Peter Morgan (writer of the 2006 film) creates a world that covers the drama and intensity of ruling in the aftermath of World War II. The series has been acclaimed for its production value and performances, as well as its immaculate cinematography. Each season seems ready to cover about a decade of time in total, with plans in place for a final fifth season coming soon. Claire Foy (Rosewater) and Matt Smith (Doctor Who) play Elizabeth II and Philip for the first two seasons, respectively, while Olivia Colman and Tobias Menzies take the rolls over for season three.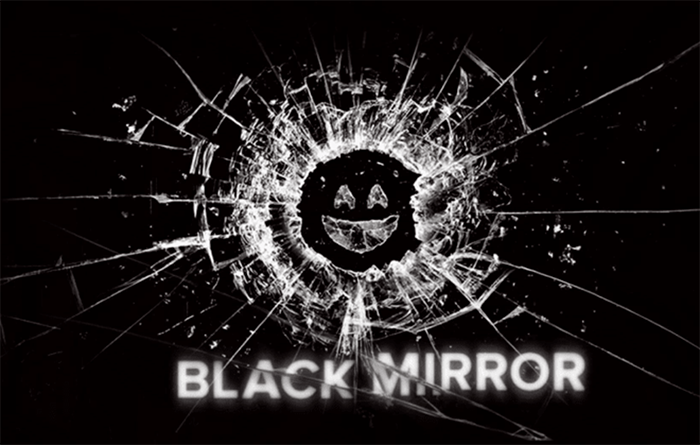 Charlie Brooker might be best known as a presenter and broadcaster on British television, but Brooker is also the creator of one of the best science-fiction shows on television. A modern day Twilight Zone, Black Mirror first started airing in 2011 in Britain, but it wasn't until the series moved to Netflix in 2014 that it began to grow in popularity Stateside. The show takes place in a not-so-distant future, exploring our paranoia, our modern society, and how the future of technology might lead us down terrifying paths. Most of the show isn't meant to be watched lightly, typically featuring a sense of cynicism and dark satire, but a few episodes—"San Junipero" in particular—highlight their happy endings in a way that subverts expectations. If you're a fan of science-fiction or anthology series, you'll fall in love with Black Mirror. Definitely check it out.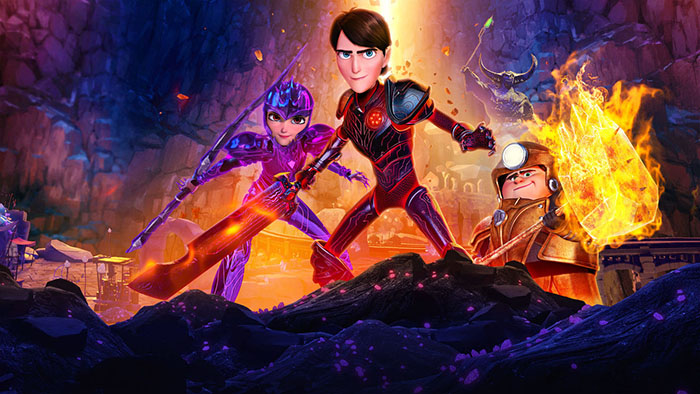 From creator Guillermo del Toro, Oscar-winning director of The Shape of Water, comes this animated story made with Dreamworks TV. Trollhunters is a series set in a wider universe titled Tales of Arcadia that follows three separate series all set within the same universe, with Trollhunters being the first of the three. The show follows James Lake Jr., a teenage boy who discovers an amulet in his town of Arcadia and stumbles across a secret realm ruled by trolls. Along with two of his friends, the group will have to work to protect Earth from the monsters lurking in this world. Critically-acclaimed for its animation and story, the show ran for three seasons and ended in May of last year. Fans shouldn't fret however, as Tales of Arcadia has continued with the next show in the trilogy, 3 Below.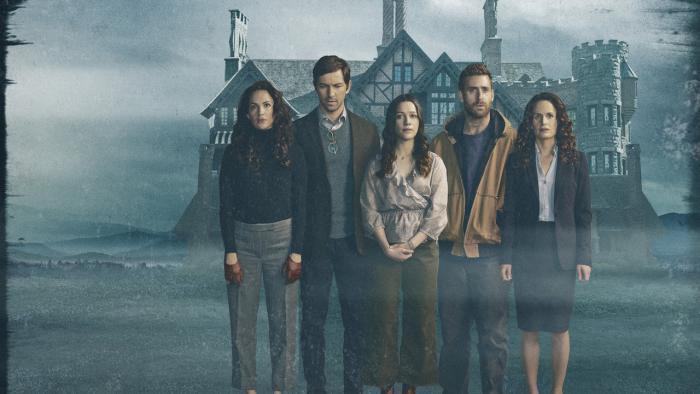 Netflix is no stranger to original shows, but when it comes to pulling off horror television, their track record is mixed. Their first horror series, Hemlock Grove, was panned by critics (despite managing to run for three seasons before finally being put down). Stranger Things is a retro-styled horror sci-fi series, but the science-fiction aspects far outweigh horror. And while Santa Clarita Diet is a pretty solid show, it's a horror-comedy, which won't work for many people. The Haunting of Hill House is the first full-on horror series since Hemlock, and it's the first good one too. The series, based on the novel of the same name, comes from Mike Flanagan, a director who has created some of the best modern horror films of the last several years. The series is self-contained, and creates such an atmosphere of grief and loss, it'll leave you chilled to your bones. A second season, loosely adapting The Turn of the Screw, will premiere this month.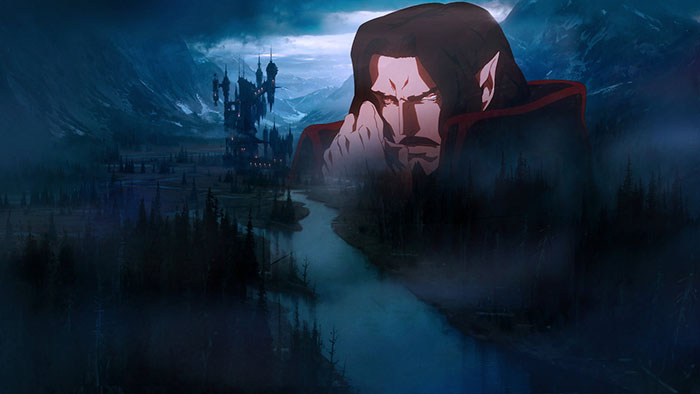 We couldn't complete a list of the best Netflix originals without mentioning their anime output. It's started slow, but Netflix currently has more than 30 original anime productions being worked on, and one of their first also happens to be one of their best. Castlevania is a four episode anime based on the video game of the same name. Whereas a Castlevania film would likely flop (as most video game-related films do), the anime series is able to use its stylish approach to the material to tell a fascinating story. After losing his wife to being burned at the stake for witchcraft, Count Dracula declares all citizens of Wallachia to be his enemies. With the world overrun with monsters, Trevor Belmont, a disgraced demon hunter, begins to fight back against the Count, aided by magician Sypha and Dracula's half-son Alucard. The series is based directly on the third Castlevania game, Castlevania III: Dracula's Curse, released in 1989 in Japan for the NES, but the artwork is far more similar to Castlevania: Symphony of the Night, still considered one of the best games ever made. Three seasons are streaming.
20

My Next Guest Needs No Introduction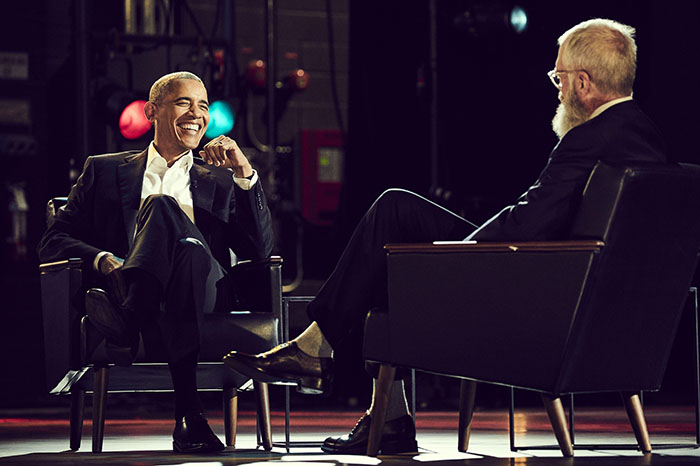 David Letterman is a late-night legend, reaching back to his work in 1982 on Late Night with David Letterman and, when NBC passed him over for The Tonight Show, The Late Show with David Letterman. His work in that space lasted more than three decades, and in that time, he gained a reputation not just as one of the best late night hosts to ever work on television, but as a fantastic interviewer in his own right (some have called him acerbic, but nevertheless, his reputation remains). In his new Netflix show, his first since his retirement from The Late Show, focuses exclusively on Letterman's skills as an interview. In the first season, all six episodes of which are now streaming on Netflix, Letterman interviews a group of high-profile leaders, creators, and individuals who are making an impact in society in 2018. The first six episodes focus on Barack Obama (in his first interview since leaving office), George Clooney, Malala Yousafzai, Jay-Z, Tina Fey, and Howard Stern. Three seasons are now streaming.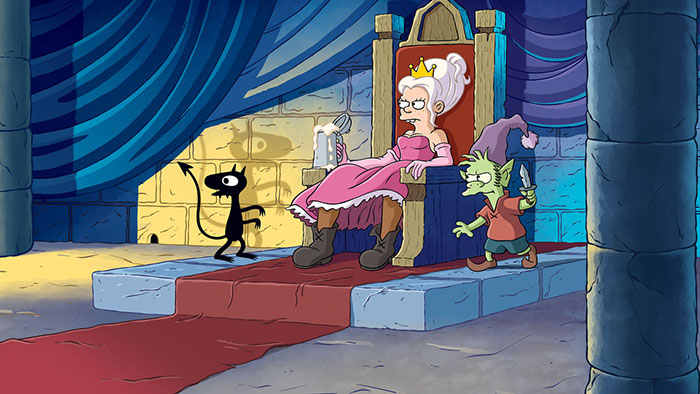 From Matt Groening, the series creator behind The Simpsons and Futurama, comes his third original animated series—this time, set in the past. Disenchantment is an animated comedy set in the wonders of the Middle Ages. The series, which premiered in August of this year with a 10 episode first season, follows Bean, an irresponsible and alcoholic princess of the kingdom of Dreamland who constantly gets herself in trouble with her father, the king. With an all-star voice cast including Abbi Jacobson, Nat Faxon, Eric Andre, and Futurama alumni John DiMaggio, Billy West, David Herman, Tress MacNeille, and Maurice LaMarche, the series is absolutely worth seeking out—especially if you're more into the plot-heavy elements of Futurama. Three parts are streaming.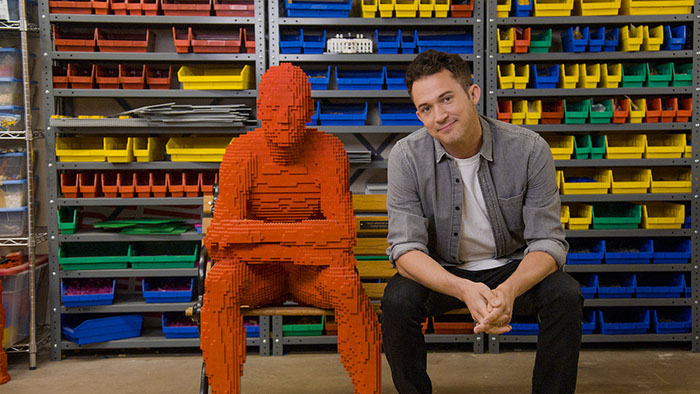 Sometimes all you need at the end of the day is something to sit back and relax to, and there's nothing better for that than a reality show surrounding the joy of magic. Magic for Humans is a six episode Netflix Original reality series that takes you behind the scenes of street magic. The series comes from executive producers Tim Heidecker and Eric Wareheim, better known as Tim and Eric, so while the show might not be for kids (it's rated TV-14), it's bound to surprise and amaze you nonetheless. As host and magician Justin Willman selects marks to perform tricks and illusions on, he also squares off against a robot involved with a magic battle, and delivers a surprise proposal to a woman who married herself. Any fans of magic or comedy-reality shows like Nathan for You will want to check this out. Three seasons are streaming.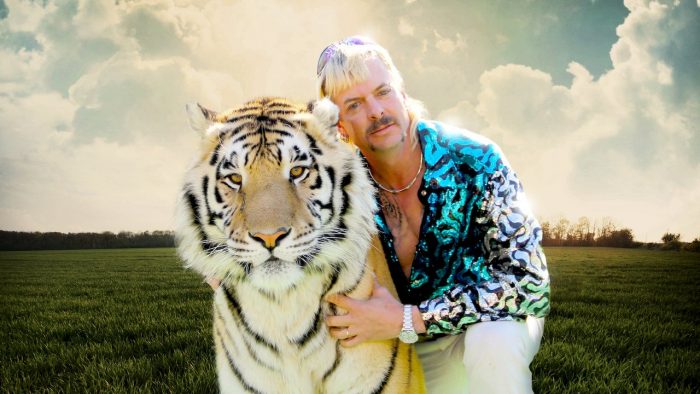 Netflix's breakout hit of 2020 is Tiger King, a fantastic true crime saga that tells the story of the rising success and major downfall of Joe Exotic. The show focuses on a society of big cat conservationists and collectors throughout America, from former cocaine drug lords to swingers who sneak cubs into parties at hotels to attract women. The major conflict of the show, of course, focuses on Joe Exotic and Carole Baskin. When Baskin alleges Exotic's breeding programs and private zoo are abusive towards his big cats, Exotic begins to promote theories that Baskin made her second husband disappear. When the feud continues to escalate, the lives of these two breeders will never be the same. The series truly has taken the world by storm this year, and if you haven't caught up with the show yet, it's a must-watch.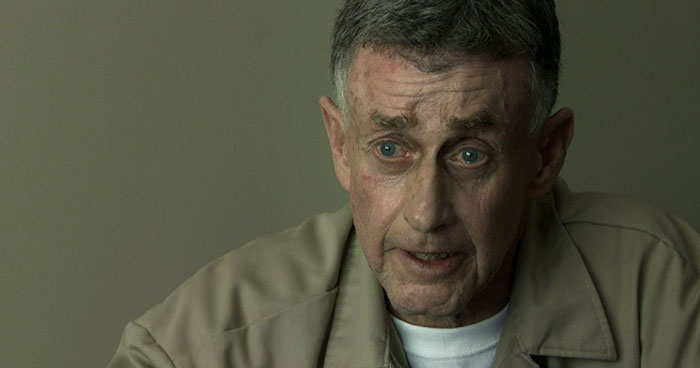 A 2004 French miniseries, The Staircase follows the trial of Michael Peterson, a man accused of murdering his wife, Kathleen Peterson. Directed by Jean-Xavier de Lestrade, the film follows the life and trial of Peterson closely, with camera crews given unique and up-close access to Peterson's extended family, the defense attorneys, and even the courtroom. The story begins in 2001 when Peterson called police to report his wife had fallen down a set of stairs and died, but when the police show up, they distrust Peterson's story and begin to suspect the novelist bludgeoned her to death. When a fireplace poker is discovered missing from the house, things only begin to seem more doubtful in Michael's case. Two sequels were made, presented as an additional three episodes on top of the original 2004 series when Netflix bought the rights in 2018, following Michael Peterson's life after the case. Similarly, the NBC sitcom Trial and Error parodied this event in the first season of the show, starring John Lithgow as a Peterson-type individual.
The 50 Best Shows on Netflix Right Now [March 2021]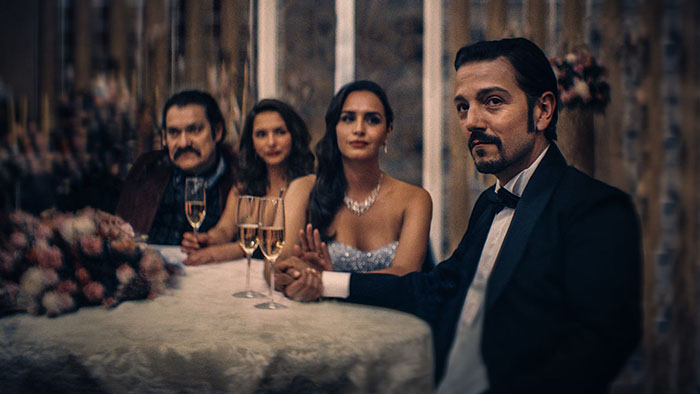 For three seasons, Narcos was one of the best Netflix originals, a slow burn that followed the life and rise of Pablo Escobar, the infamous drug lord who helped produce and distribute cocaine in the 1980s. Though that show was renewed for a fourth season, it hit a natural ending after its third, and the producers behind the show mad the executive decision to pivot into a brand-new spin-off in Narcos: Mexico. This spin-off tells the story of the origins of the modern war on drugs by returning to exploring the world of trafficking in Mexico. When DEA agent Kiki Camarena moves from California to Guadalajara, he's forced to go undercover in order to investigate Felix Gallardo, all while trying to protect his wife and children at home. Two seasons are streaming.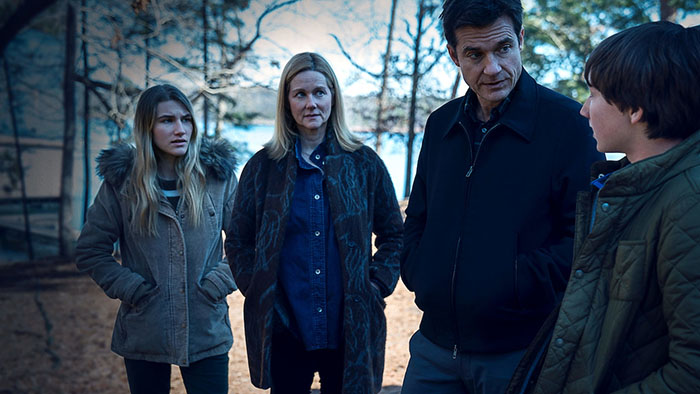 And now the story of a wealthy family who lost everything, and the one man who had no choice but to keep them all together. No, it's not Arrested Development—it's Ozark, a new crime drama from Netflix starring Jason Bateman. He plays Marty, a self-employed financial adviser who lives with his family in Chicago. While there, he and his partner begin laundering money for a Mexican drug cartel. Marty is forced to relocate his family to the Missouri Ozarks after one of his money laundering schemes goes south. The show isn't perfect, and has drawn its fair share of comparisons to Breaking Bad (especially with Bateman, a comedic actor, taking on a dark dramatic role, as Bryan Cranston did before him), but with some excellent performances and incredible cinematography, any fans of Bateman, Breaking Bad, or crime thrillers won't want to pass up this excellent Netflix original. Three seasons are streaming.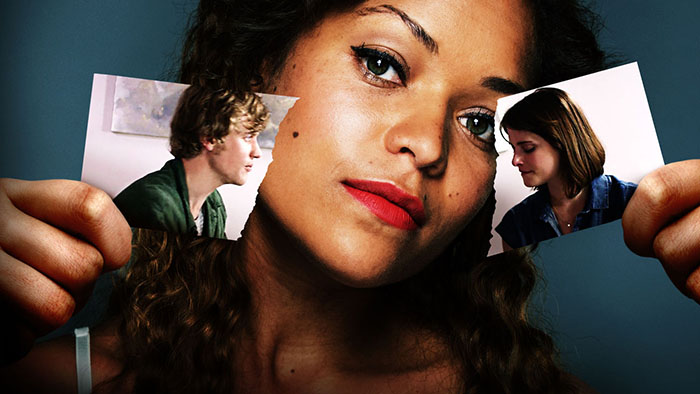 Romantic comedy fans, rejoice—you aren't out of luck. While shows like Crazy Ex Girlfriend take the tropes of the classic rom-com and flip them on their head, fans of more traditional, if slightly raunchy, comedy originated by the likes of When Harry Met Sally will fall in love with Lovesick, a British import co-produced by Netflix with three seasons streaming on our favorite service. The show was probably best known for its original name, Scrotal Recall, which picked up a lot of flack when the first season premiered in 2014. Don't let it fool you, though, because the name change was a good way to get new viewers onto this excellent love story about a man going back through his romantic history to figure out where it all gone wrong (and, well, also to let his past lovers know about a health concern).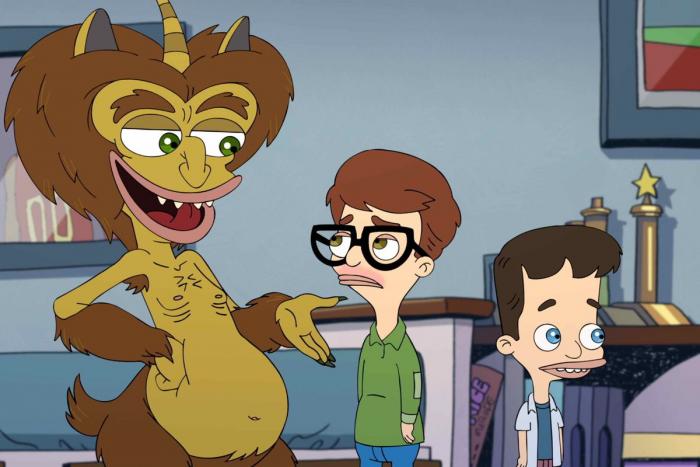 Don't let the cartoonish-look of the show fool you—Big Mouth is very much an adult-animated sitcom about growing up as an awkward tween and teen. Created by comedian Nick Kroll (best known for The Kroll Show on Comedy Central) and writer Andrew Goldberg (Family Guy), along with Mark Levin and Jennifer Flackett, the show is based loosely on Kroll and Goldberg's experiences growing up together in the suburbs of New York. Kroll plays Nick Burch, while close contributor and fellow comedian John Mulaney steps in to play Andrew Glouberman, along with an all-star cast of comedians and voice actors, including Jason Mantzoukas, Jessi Klein, Fred Armisen, Maya Rudolph, and Jordan Peele. The show has received critical acclaim for dealing with teenage issues in a realistic matter while simultaneously not shying away from the gross parts of growing up. Four seasons are streaming.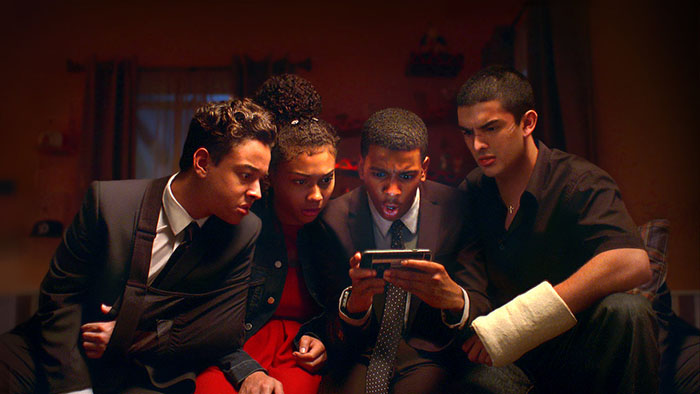 Netflix has plenty of options for coming-of-age series, from Stranger Things to One Day at a Time. On My Block is one of the few shows that deals with the lives of teenagers living in an inner-city. Set in modern Los Angeles, the series follows four brilliant teenagers as they begin high school in their neighborhood. Monse is a bossy tomboy and the leader of their friend group of Afro-Latina descent looking for her birth mother; Ruby is a genius at math and of Mexican descent; Jamal is the nerd of the group, and is African-American; Cesar is the intelligent friend, but is forced into gang life when his brother is released from prison. Together, the four friends have to try to navigate their school lives and their personal lives. The show has been praised by critics and viewers alike for its representation, direction, acting, and writing. Three seasons are streaming.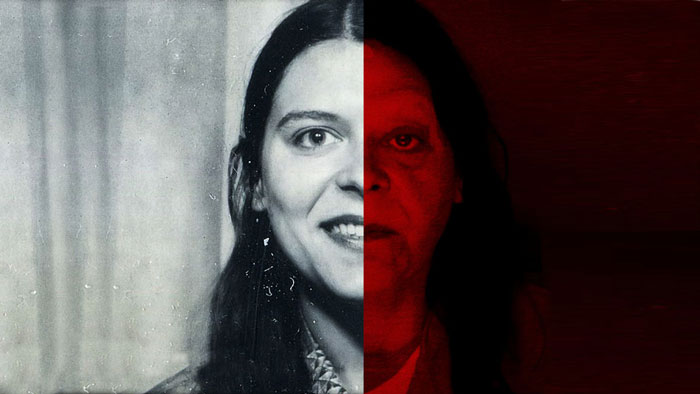 From executive-producers Mark and Jay Duplass (Cyrus, Jeff Who Lives at Home) comes this true-crime documentary created and directed by Barbara Schroeder. Evil Genius is a four-part miniseries that follows the murder of Brian Wells, a 2003 incident where Wells was murdered after becoming wrapped up in an incident involving a scavenger hunt, a bank robbery, and a homemade explosive device that was strapped to his chest. That story didn't just receive national news coverage at the time—it eventually led to the creation of two feature films, PVC-1 and 30 Minutes or Less, the latter of which starred Jesse Eisenberg and Aziz Ansari. The series, which premiered in May 2018 as a Netflix Original, was praised upon its release, specifically for its focus on just on the case. The entire four-part series runs about three hours long, making it the perfect Saturday night binge watch to satisfy your true crime cravings.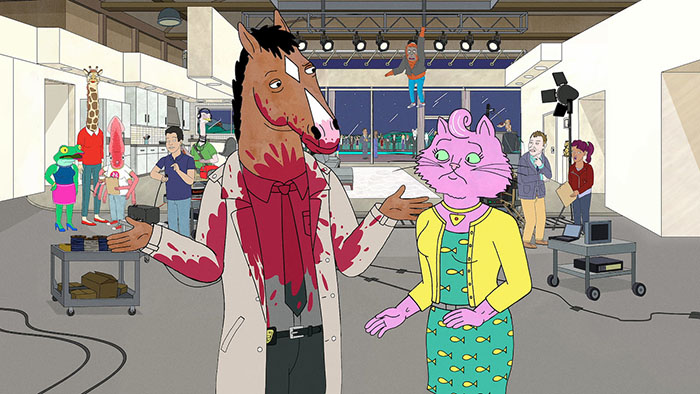 BoJack Horseman is set in an alternate reality where humans and anthropomorphic animals co-exist together. BoJack is the washed-up star of a '90s sitcom titled Horsin' Around, a show similar to Full House in nearly every regard. Though early episodes deal with his plan to return to stardom and relevance by writing an autobiography, BoJack Horseman isn't just another animated adult sitcom. This show focuses on celebrity culture, drug abuse, anxiety and depression in a way no other show has quite managed to do. Though we're living in a golden age of dark comedies (see also: You're the Worst, Crazy Ex-Girlfriend), BoJack Horseman stands out not just as the best of the bunch, but one of the best Netflix original series to date. Despite a slow start in early episodes, the back half of the first season one sees the BoJack team find their footing, and season two onwards is must-watch television. All six seasons are streaming.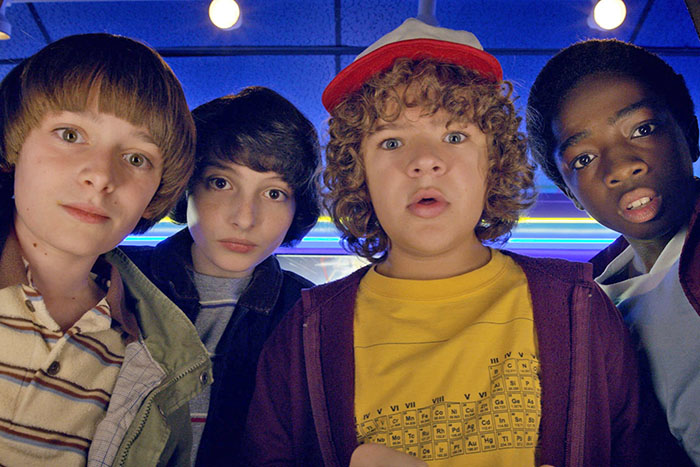 Stranger Things is both a loving tribute to 1980s science-fiction and horror, while also telling the story of four children growing up in the '80s who find their town hides supernatural secrets. The story begins when Will, one of the four boys returning home after a night of playing Dungeons and Dragons, goes missing without a trace, leaving behind a lost girl with a shaved head in his place. With twists and turns, gruesome murders, and a mystery as thrilling to solve as it is to watch play out, it's no wonder Stranger Things was a breakout hit when it first premiered in the summer of 2016. Featuring outstanding performances from Winona Ryder and David Harbour as Will's mother Joyce and the town's police chief Jim Hopper, respectively, plus breakout stars Millie Bobby Brown and Finn Wolfhard (who you may recognize from 2017's It adaptation), Stranger Things is a must-see piece of entertainment. Three seasons are currently streaming.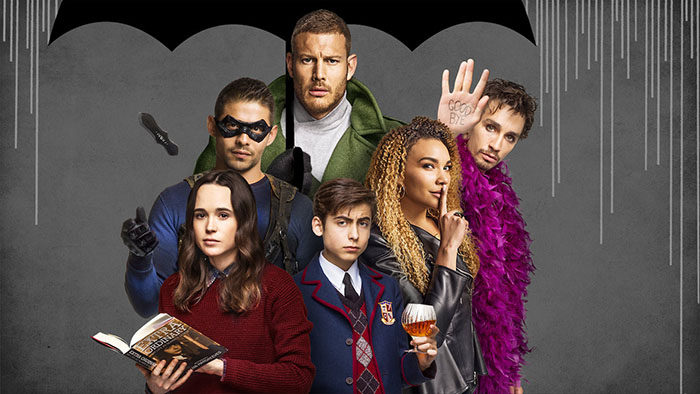 Based on the graphic novel series by Gerard Way, former lead singer of My Chemical Romance, The Umbrella Academy tells the story of a group of seven infants adopted from a group of 43, inexplicably born to random, unconnected women who showed no signs of pregnancy on a single day in 1989. Billionaire industrialist Sir Reginald Hargreeves takes the children and creates the Umbrella Academy, preparing his "children" to save the world. In their teenage years, though, the family fractures and the team disbands. Fast forward to the present time, when the six surviving members of the clan reunite upon the news of Hargreeves' passing. They work together to solve a mystery surrounding their father's death, but divergent personalities and abilities again pull the estranged family apart, and a global apocalypse is another imminent threat. Two seasons are streaming.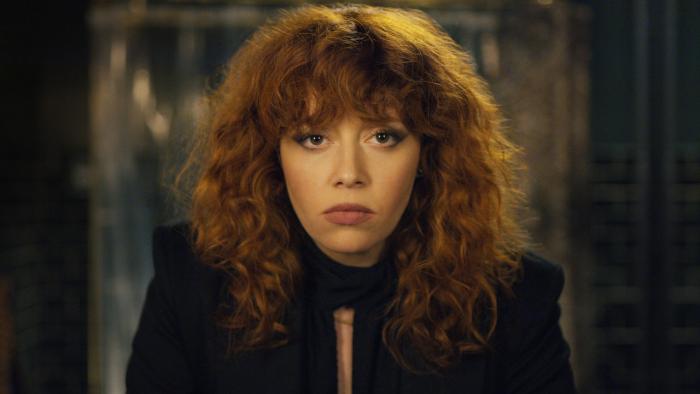 One of the most acclaimed shows of the first two months of 2019, Russian Doll is an original comedy-drama series from Natasha Lyonne (Orange is the New Black), Amy Poehler, and Leslye Headland (Sleeping with Other People), starring Lyonne as Nadia, a software engineer celebrating her 36th birthday. Things get weird when, following her party in New York City, she dies in a car accident, only to wake up in the same bathroom each time she dies. What starts out as a simple riff on Groundhog Day slowly becomes something much more meaningful as Nadia begins to put the clues about her situation together. As the world around her begins to crumble each time she's reborn, she'll have to solve her case with limited outside resources to get to the next day. Don't read any spoilers about this one—you're better off going into the eight-episode first season blind. The show has been renewed for a second season, which is fantastic news, since the show was pitched to Netflix as a three-season series.
The 60 Best Shows to Binge Watch on Netflix [March 2021]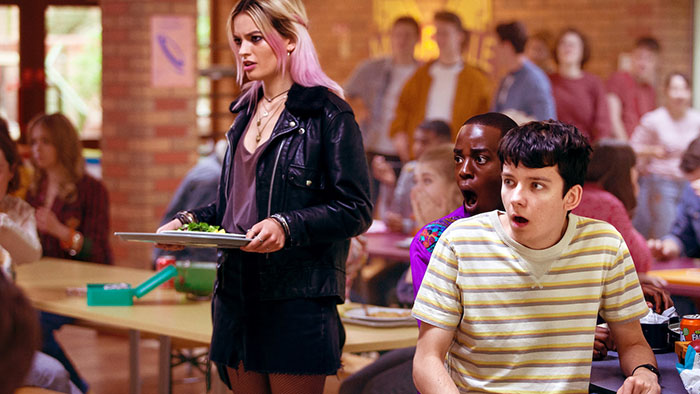 One of the breakout hits of 2019 on Netflix, Sex Education is a coming-of-age dramedy created by Laurie Nunn, the show follows Otis, a socially awkward high school student whose mother Jean is a sex therapist. Despite being a virgin, he's been surrounded by manuals, videos, and conversations about sex his entire life, making him something of an expert on the subject. When his classmates learn about his home life, Otis decides to use his insider knowledge to improve his status at school, so he teams with whip-smart bad girl Maeve to set up an underground sex therapy clinic to deal with their classmates' problems. But through his analysis of teenage sexuality, Otis realizes that he may need some therapy of his own. Two seasons are now streaming.
4

I Think You Should Leave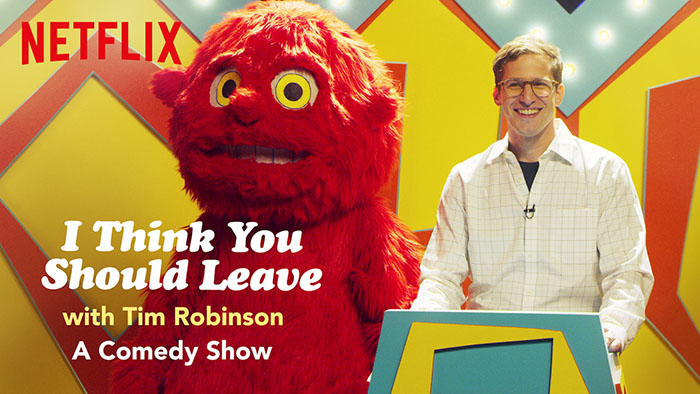 Though you might not be familiar with Tim Robinson's name, you've probably seen his face. He served as a writer and cast member on SNL from 2012 to 2014, and garnered critical attention for his starring role in the short-lived Comedy Central series Detroiters, which he also co-created. In this new Netflix original sketch series, Robinson is joined by Zach Kanin behind the scenes to create one of the best new sketch shows we've seen since Key and Peele. From hostile baby pageants to Ebenezer Scrooge beating up skeletons from the distant future, I Think You Should Leave relishes in the weird and obtuse. The show runs six episodes, all under twenty minutes, and though not every sketch hits the mark, there's at least one knock-out sketch per episode that makes the show a great watch. Season two is on its way in 2020.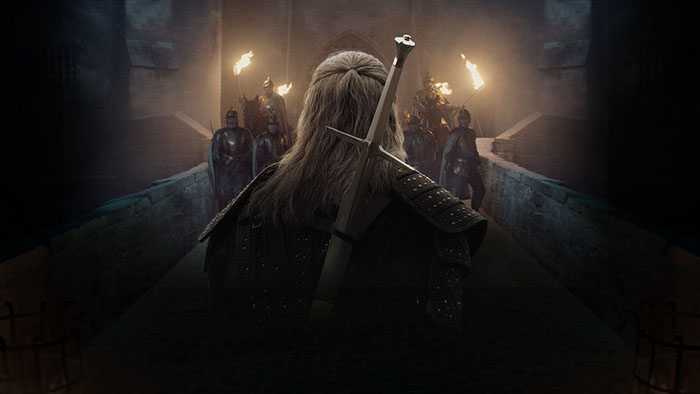 The Witcher didn't premiere on Netflix until the end of 2019, but it managed to become one of the most popular shows of the year in just two weeks. Based on the fantasy novel series of the same name (which also spawned a popular series of video games), The Witcher stars Henry Cavill as Geralt of Rivia, a monster hunter, or witcher, who works alone. Set in a medieval world on a landmass known as the Continent, The Witcher switches between the stories of Geralt, sorceress Yennefer of Vengerberg (Anya Chalotra), and princess Ciri (Freya Allan), who find their destinies tied together. The first season is based on The Last Wish and Sword of Destiny, two collections of short stories which precede the main Witcher saga. The first season explores formative events that shaped the three lead characters, prior to their first encounters with each other. In addition to an upcoming second season planned for this year, Netflix also plans to release an animated Witcher movie sometime soon.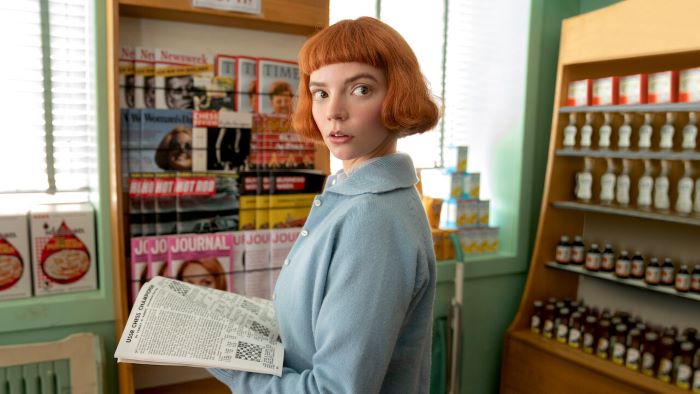 A long-running series is great, but if you prefer a story told front to back without major loose ends being left on the floor at the end of the season, The Queen's Gambit is a fantastic choice. One of the best miniseries of the last five years, The Queen's Gambit tells the story of Beth Harmon (Anya Taylor-Joy), an orphan-turned-chess prodigy who learns to play from the janitor at her orphanage. The series chronicles her rise through the ranks on her way to becoming one of the greatest chess players to ever live, all while dealing with both drug and alcohol addictions and serious upturns in her life. The Queen's Gambit premiered last October to great acclaim from critics and viewers alike, and quickly became one of Netflix's most-watched originals to date.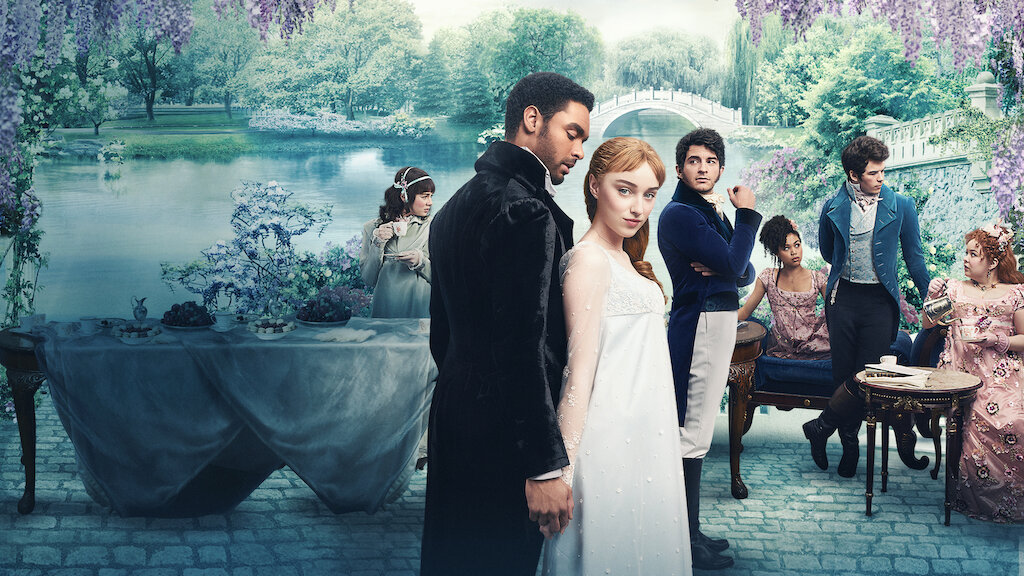 Shonda Rhimes is no newcomer to the world of making hit TV, but even she must've been surprised by the success of Bridgerton. Her first show as a producer working specifically for Netflix, Shondaland's expansion into period dramas gets off with a bang. Bridgerton follows the family of the same name, an aristocratic family in 19th century Britain. The oldest daughter,, Daphne, enters society in the favor of Queen Charlotte, but things get off to a rocky start when she meets Simon Bassett, the Duke of Hastings, who looks to stay single and avoid marriage altogether. With some exceptional actors and impeccible set design, Bridgerton is custom designed to be your next soapy binge. The show was renewed for a second season.
Disclaimer: Some pages on this site may include an affiliate link. This does not effect our editorial in any way.