The 25 Best Thrillers Streaming on Netflix [Spring 2021]
Netflix is filled with classic dramas, superhero action, and comedies for the whole family, but nothing picks you up on a quiet Saturday afternoon quite like a thriller. Filled with suspense and excitement, thrillers keep you on the edge of your seat unlike anything else, guessing what's going to happen right up to the end of the film.
TechJunkie's Cut the Cord Weekly
With elements of horror, action, and mystery, it's no wonder Netflix has dozens of classic thrillers to choose from, and we've narrowed down twenty-five of the best on the service this spring. Let's dive in.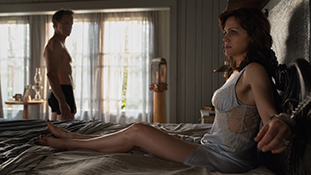 The best Stephen King adaptations of the past five years also happens to be a Netflix Original film. Gerald's Game was released in 2017 just weeks after It hit theaters, so you would be excused if you missed out on catching this film. Based on the novel of the same name, Gerald's Game follows Jessie (Carla Gugino, Spy Kids) and Gerald (Bruce Greenwood, Star Trek), a married couple that seek out an isolated lakehouse in Alabama to work on their failing relationship. While engaging in some light bondage, during which Jessie is handcuffed to the bed, the couple devolves into an argument about their marriage. Gerald, having taken two Viagra, suffers a heart attack, falling dead on the floor of the remote lakehouse and leaving Jessie handcuffed to her bed. The film follows the psychological effects that haunt Jessie as she lays trapped in bed.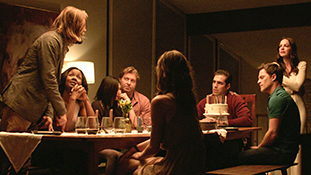 Mysteries and thrillers are perfect for dark and stormy nights, and The Invitation might be the ideal film to chill you to your core. The film stars Logan Marshall-Green as Will, a divorcee who drive his girlfriend Kira to a dinner party hosted by his ex-wife at his old house in the Hollywood Hills. Will's ex, Eden, alongside her new husband David, welcomes Will and Kira to the party, though immediately, something feels wrong. As Will continues to deal with the grief of his deceased son (the reason Eden and him split up), he begins to feel like something is wrong with his ex-wife and her husband's motivations. The tale is dark and grim, and as the night advances, you'll begin to put the pieces together in this thrilling tale of mystery and murder.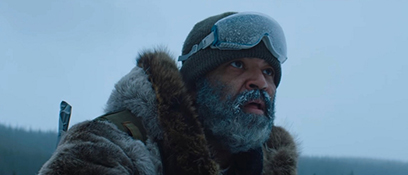 In this new Netflix Original film, director Jeremy Saulnier (Blue Ruin, Green Room) follows a wolf expert named Russell Core (Jeffrey Wright), who is called to a village in Alaska to help hunt down wolves seemingly responsible for the deaths of three small children. When he arrives in Alaska, he meets with Medora Slone (Riley Keough), whose son was the third child to go missing. He learns that he husband, Vernon (Alexander Skarsgard, It), is away on military leave, while the father of the second child taken, she informs him, will not be speaking to Russell. As things begin to grow darker, Russell will have to hurry to figure out the mystery behind the disappearance of children, all while risking his own life in the process.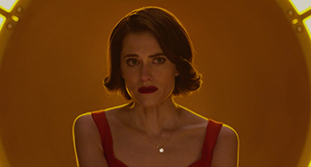 The latest Netflix Original horror film, The Perfection comes from Richard Shepard (Dom Hemingway), and supplies Netflix viewers with a heavy dose of B-movie horror. The film follows Charlotte (Allison Williams, Get Out), a cellist who was forced to leave her prestigious music school in Boston to care for her ill mother. A decade later, Charlotte travels to Shanghai following the death of her mother, in order to follow Lizzie, the music student who took her place in the school. Not for the faint of heart, the film is a tough watch, filled with violence, gore, and sexual assaults. Anyone who loves vile B-horror will absolutely want to seek it out.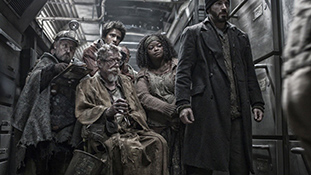 Directed by acclaimed Oscar-winner Bong Joon-ho (Parasite, The Host), Snowpiercer is a 2013 action film starring Chris Evans and Tilda Swinton. The film follows Curtis (Evans), a passenger aboard the Snowpiercer, a train riding throughout the now-frozen globe eternally. Curtis is pushed to his breaking point, and he, along with the others in the back of the train, plan a revolution to take out both Minister Mason (Tilda Swinton) and Wilford (Ed Harris), the inventor of the train. The film's action is well-shot, and the class messaging is strong and delivers on clear themes. Of course, the real stars of the show here are both Evans and Swinton, who are at their best in their respective roles.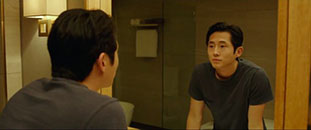 One of the best films of 2018, Burning is a South Korean psychological drama mystery adapted from "Barn Burning," the short story by famed Japanese writer Haruki Murakami. Burning follows Lee Jong-soo, a young man working to perform odd jobs in order to make money in Paju. While working, he runs into Shin Hae-mi, a girl who used to live in his neighborhood when they were children. The two develop a connection, and Hae-mi asks Jong-soo to watch her cat while she's out of town. When she returns from a trip to Africa, she introduces him to Ben (Steven Yeun, The Walking Dead), a man she met while on vacation. Ben seems like an average playboy at first, but slowly, a darker, mysterious nature reveals itself.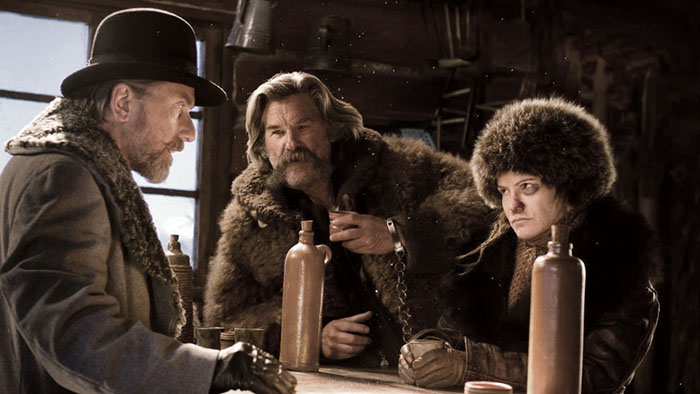 Quentin Tarantino's eighth and most recent film, The Hateful Eight is a full-blown western from the legendary director, set in the post-Civil War era of the United States during a harsh blizzard outside Red Rock, Wyoming. Major Marquis Warren (Samuel L. Jackson), a bounty hunter, is transporting three dead fugitives to the town of Red Rock when he catches a ride to town from John Ruth (Kurt Russell), a similar bounty hunter bringing in Daisy Domergue (Jennifer Jason Leigh). When the trio gets stuck in a blizzard, they make a beeline for Minnie's Haberdashery, a stagecoach lodge, where they meet the other people staying at the house through the blizzard. While hostilities rise between the group, Daisy sees someone poison the coffee, leading to the death of two more characters. As a murder mystery begins to rise, the only question that remains is simple: is it more dangerous in the blizzard, or in Minnie's Haberdashery? The film was also recently recut by Tarantino and his editor into a four-episode miniseries exclusive to Netflix, featuring all-new footage.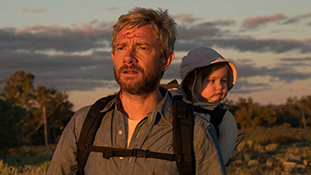 Cargo is a fresh spin on the zombie genre that will leave you on the edge of your seat. Part horror film, part post-apocalyptic thriller, Cargo follows a man named Andy (Martin Freeman, Black Panther, The Hobbit) who finds himself stranded in Australia with his wife and child following an outbreak of a zombie virus, which manages to take over the world in less than 48 hours. Though they originally find hope in a houseboat, Andy's wife Kay is eventually attacked, leaving Andy alone with his one-year-old infant daughter Rosie. Stranded in rural Australia, Andy must attempt to protect his daughter from the threats surrounding them—a task that manages to grow more difficult as time progresses. Directed by Yolanda Ramke and Ben Howling, the film is based on the short of the same name created by those two filmmakers in 2013, and received positive reviews for its character-driven approach to the genre.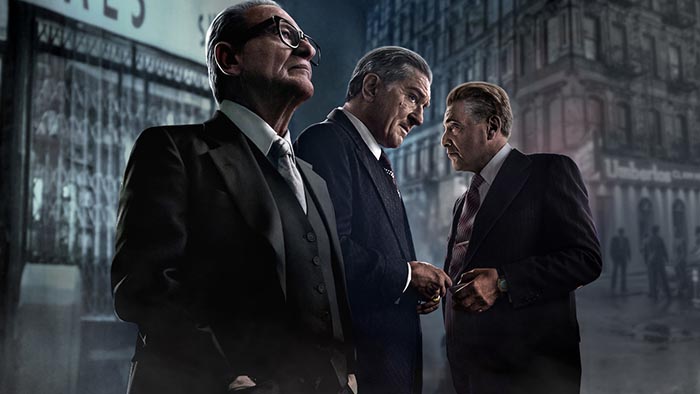 The Irishman arrived in theaters and on Netflix with a deluge of great reviews and even more controversy, as director Martin Scorsese found himself in the hot seat after delivering a critique on superhero films. Mixed press aside, nothing could stop The Irishman from becoming one of the best-reviewed films of the year, and now that it's finally streaming on Netflix, those who didn't get access to it in their local indie theater can finally stream it for themselves. The film follows truck driver Frank Sheeran starting in the 1950s, as he begins to work for Russell Bufalino and his crime family in Pennsylvania. Sheeran becomes one of their most reliable hitmen, and things get even more complicated when he goes to work for Jimmy Hoffa, the powerful, popular Teamster tied to organized crime. Scorsese teams up with Robert De Niro, his most frequent collaborator, along with Joe Pesci and Al Pacino.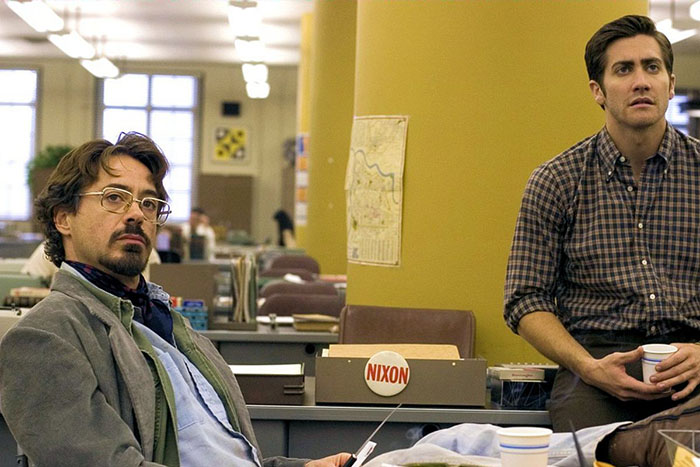 In the late 1960s and 1970s, fear grips the city of San Francisco as a serial killer known only as the Zodiac Killer stalks its residents. Investigators (Mark Ruffalo, Anthony Edwards) and reporters (Jake Gyllenhaal, Robert Downey Jr.) alike become obsessed with learning the killer's identity and bringing him to justice. Meanwhile, the Zodiac Killer claims victim after victim and taunts the authorities with cryptic messages, cyphers and menacing phone calls. Directed by David Fincher, Zodiac is one of the best films of 2007, often considered one of the best years of recent cinema, and while its length may scare some off from checking it out, it's absolutely worth it.
The Best VPN Options for Netflix [December 2020]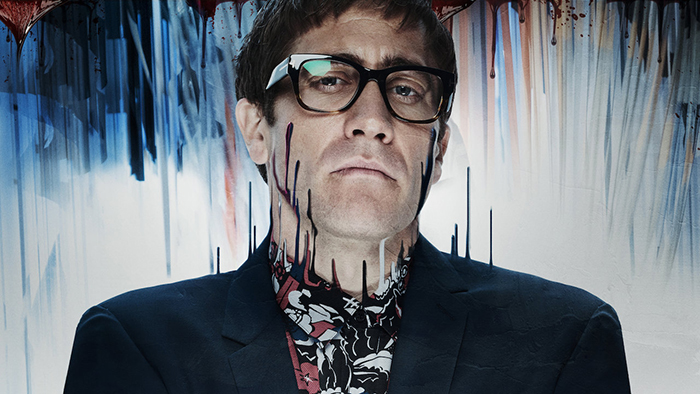 In this Netflix Original film from director Dan Gilroy (Nightcrawler), the acclaimed screenwriter and director reunites with Jake Gyllenhaal for a brand-new film set in the art world of Los Angeles. Velvet Buzzsaw follows art critic Morf Vandewalt, who works for a tough gallery owner named Rhodora Haze, a former member of the rock band the movie is named after. Morf, feeling unfulfilled with his love life and his boyfriend Ed, starts a sexual relationship with Josephina, his friend and agent. When Josephina finds a dead man named Ventril Dease in her apartment block, she's surprised to learn he's an artist, his home filled with paintings. However, when those paintings are added to the gallery's collection, a supernatural force begins to kill those who have allowed greed to get in the way of art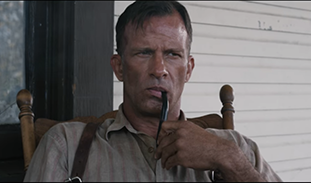 1922 is based on the work of the same name by Stephen King, and was brought to life ad a Netflix original by Zak Hilditch. Thomas Jane stars as Wilfred James, a man who arrives at a hotel in Omaha, Nebraska to write a confession to a crime he committed on his family farm in 1922. The film flashes back to that year, where James fights with his wife Arlette, who wishes to sell the land Arlette recently inherited. While Arlette wishes to sell the land and move to Omaha to open a dress shop, Wilfred wants to stay on the farm with his wife and son, Henry. When Arlette raises divorce, Wilfred convinces his son to assist in the only plan they have left: murder. Part horror film, part thriller, this film is perfect for anyone looking for a good mix between terrifying and exhilarating.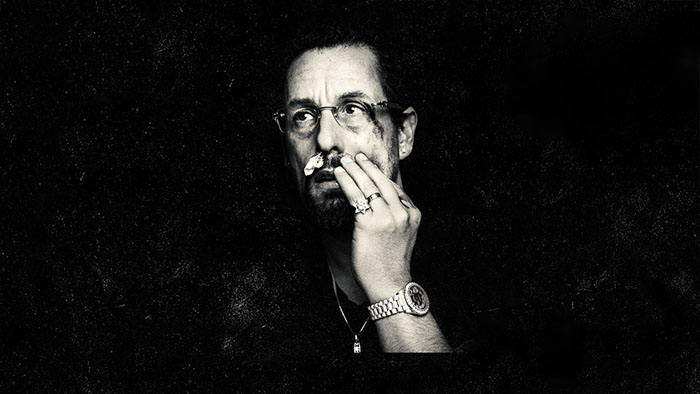 Not only is Uncut Gems one of the best films of 2019, it's also one of Adam Sandler's best on-screen performances of his career. After wowing audiences with his turn in Punch-Drunk Love back in 2002, Sandler returns to drama for the first time since The Meyerowitz Stories. In the film, directed by the Safdie Brothers (Heaven Knows What, Good Time), Sandler plays Howard Ratner, a jeweler in New York who is addicted to gambling and has found himself under a pile of debts he can't pay. After scoring a rare Ethiopian black opal that promises to sell for millions of dollars at auction, Ratner loses control of the situation after lending the gem to NBA star Kevin Garnett. As the tension rises, Ratner has to make a series of high-risk bets to get back on top of the situation.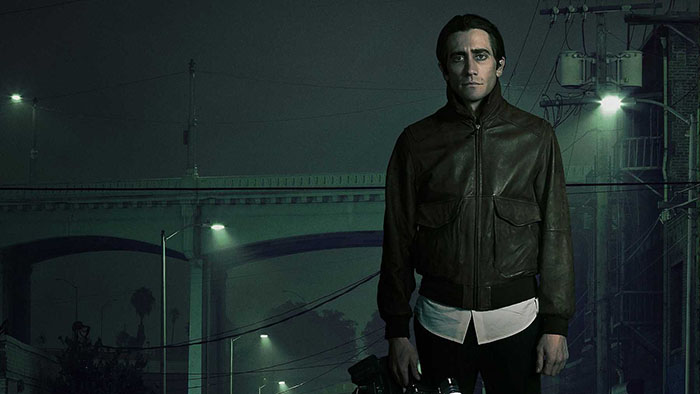 In the directorial debut of screenwriter Dan Gilroy, Nightcrawler stars Jake Gyllenhaal as Louis Bloom, a stringer who records violent events in Los Angeles at night and sells them to local news networks to make a quick buck in the process. When he catches the eye of a news director who welcomes the chance to raise her station's ratings, Louis begins going to increasingly greater lengths to catch criminal activity on camera, going as far to instigate and provoke the very same criminal activity he's trying to film. Acclaimed for its screenplay and for Gyllenhaal's performance, Nightcrawler is considered one of the best films of 2014 and a must-see for anyone interested in dirty, underground journalism.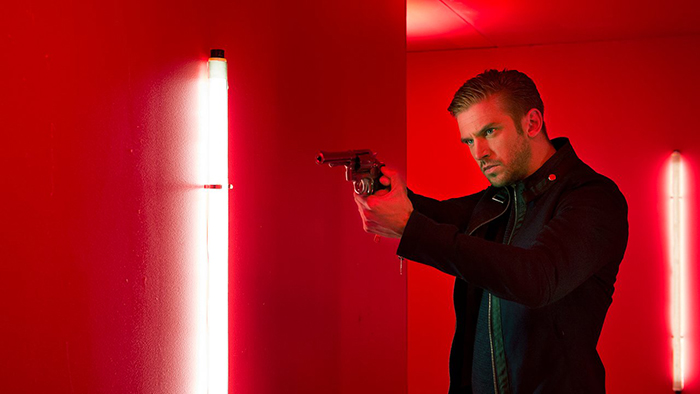 Adam Wingard and Simon Barrett impressed with their 2011 film You're Next, and when they got to make a follow-up just three years later, they crafted one of the best horror-thriller hybrids of the 2010s. The Guest follows a mysterious US soldier named David, who brings it upon himself to visit the mourning Peterson family. David introduces himself as a friend of their late son Caleb, who died in combat in Afghanistan. Invited into the family home, David slowly improves the lives of each member of the family, but when a series of unexplained deaths occur, daughter Anna (Maika Monroe, It Follows) begins to suspect David is connected.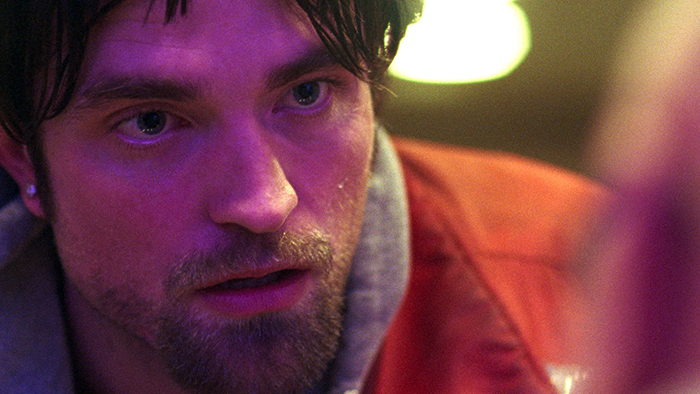 With the success of Uncut Gems, audiences have finally found out what die hard indie fans have known for years: the Safdie Brothers are the next big thing. If you finally saw Uncut Gems, you owe it to yourself to head back to the Safdie's 2017 film, Good Time. The film stars Robert Pattinson as Connie Nikas, who uses his mentally-handicapped brother to help get away with a bank robbery. After stealing $65,000, the two go on the run, but things go sound when Connie's brother Nick (Benny Safdie) runs from the cops and is sent to jail. Desperate to find bail money for Nick, Connie finds himself in for a rough night.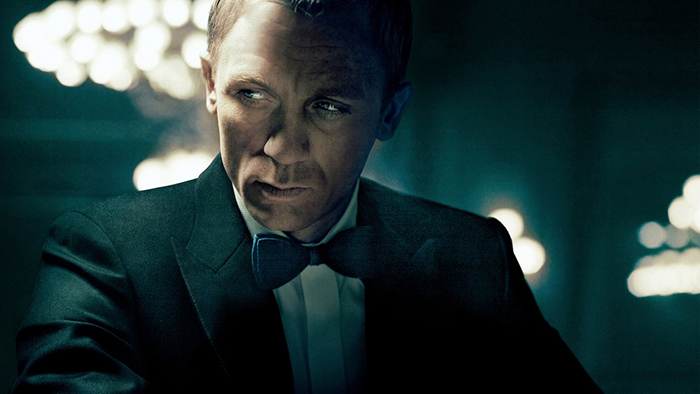 After burning out at the turn of the century, a new take on Bond seemed necessary to carry the long-running series into a new millennium. Casino Royale serves as a soft reboot to the series, with Daniel Craig filling the shoes of the legendary spy. The film follows James Bond, an agent for the British Secret Service, who heads to Montenegro after discovering a link to Le Chiffre (Mads Mikkelsen), a terrorist financier. After discovering Le Chiffre plans to raise money during a high-stakes poker game, Bond is sent to play against him. The film's direct sequel, Quantum of Solace, is also streaming on Netflix, with the fifth and final film following Craig's Bond, No Time to Die, planned for a 2021 release.
8

The Killing of a Sacred Deer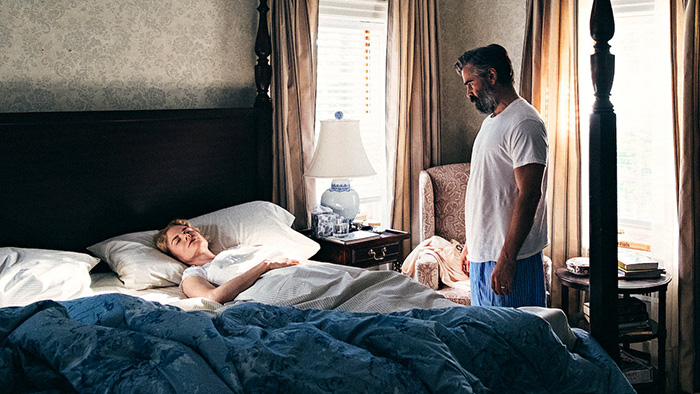 Yorgos Lathimos is a distinct flavor of director, especially when he's working from his own scripts. If you loved the dry, sarcastic tone of The Lobster, or you found yourself hoping for an even more dreadful time while watching The Favorite in theaters, The Killing of a Sacred Deer is the film for you. Starring Colin Farrell as Dr. Steven Murphy, a renowned cardiovascular surgeon and strict father of two, the film finds Dr. Murphy meeting Martin, a fatherless teenager who seems to see Martin as his own family. When Martin's familiarity becomes overly intense, it becomes clear that his intentions are for more sinister than anyone could imagine.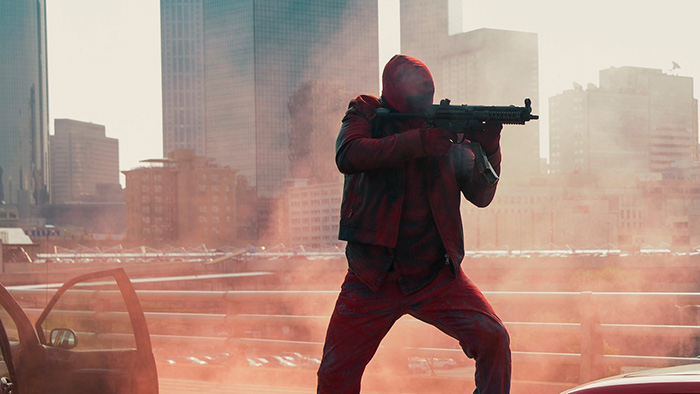 A psychological thriller might keep you rapt on the edge of your seat, but who doesn't love a good ol' fashioned action-thriller to switch up the pace? Triple 9 is a surprisingly solid action flick featuring a stacked ensemble cast, including Casey Affleck, Chiwetel Ejiofor, Anthony Mackie, Aaron Paul, Norman Reedus, Michael K. Williams, Gal Gadot, Woody Harrelson, and Kate Winslet. The film follows a botched getaway on the Atlanta freeway as armed thieves perform a bank robbery in broad daylight. After failing to make their boss happy, the group plans one final heist, planning to use crooked cop Marcus Belmont's new partner as a pawn in their scheme.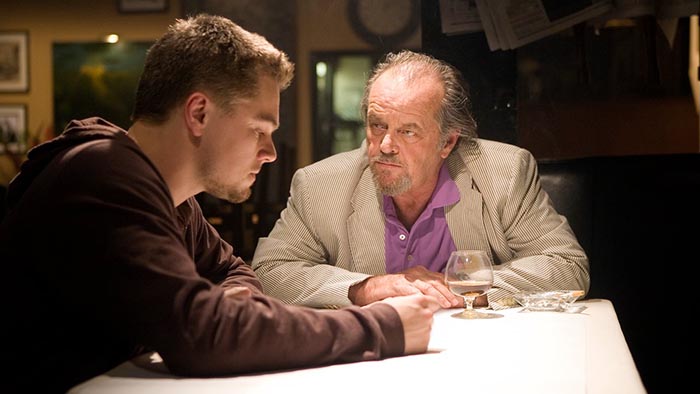 In this Best Picture-winning crime drama, Martin Scorsese directs an A-list cast in this remake of the 2002 Hong Kong film Internal Affairs. Leonardo DiCaprio stars as Billy Costigan Jr, a student at a police academy who is recruited to go undercover in a crime syndicate in South Boston, thanks to his family ties that make him the perfect candidate. Years prior to that, Colin Costello (Matt Damon) is introduced to that same crime life by Frank Costello (Jack Nicholson), who grooms Costello to become a mole inside the Massachusetts State Police. As each man infiltrates their respective targets, the two men will start to chase each other, each having to protect both their own life and the lives of those they care about. Also starring Mark Wahlberg, Martin Sheen, Alec Baldwin, and Vera Farmiga, The Departed was both a critical and commercial success, and is a much-see entry in Scorsese's filmography.
30 Best Sci-Fi & Fantasy Shows Streaming on Netflix [Spring 2021]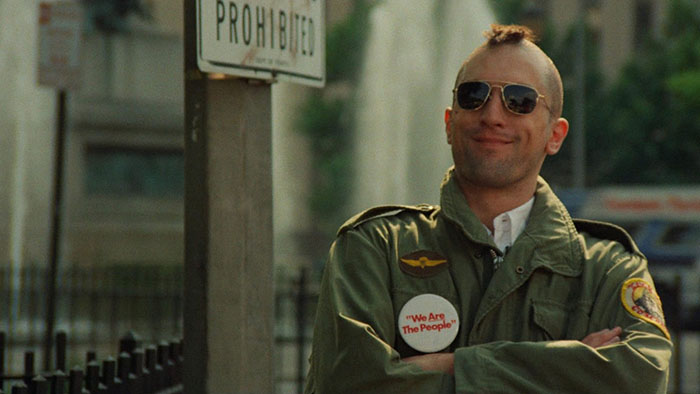 Taxi Driver is a landmark film for a dozen or more reasons. It's one of the best of Martin Scorsese's storied career; it features Robert De Niro in one of his best roles of his life; the supporting cast is absolutely stacked, including Harvey Keitel, Albert Brooks, Cybil Shepard, and Peter Boyle; and the film established Jodie Foster as a child prodigy in Hollywood. The film follows a loner veteran, Travis Bickle, who was dishonorably discharged from the military following the Vietnam War, as he lives in a decaying and morally bankrupt New York City. Bickle picks up work as a taxi driver, working through the night as he struggles with insomnia. Slowly descending into insanity, Bickle plots to assassinate both a presidential candidate and the pimp of an underage prostitute he befriends at night.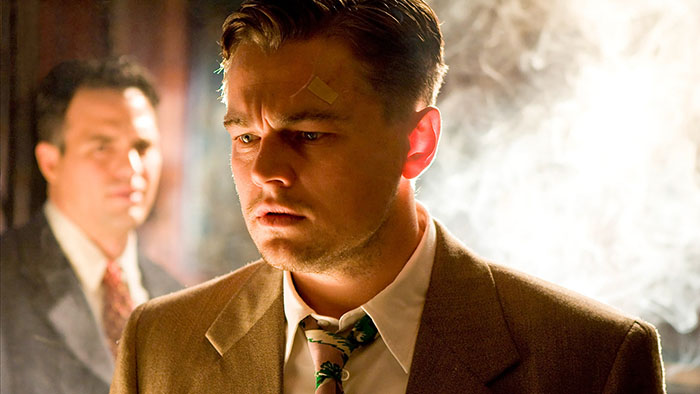 The fourth team-up between director Martin Scorsese and Leonardo DiCaprio, Shutter Island is an adaptation of the Dennis Lehane (Gone Baby Gone, Mystic River) novel of the same name. Set in 1954, the film follows U.S. Marshal Teddy Daniels (DiCaprio) and his new partner, Chuck Aule (Mark Ruffalo), as they travel to Ashecliffe Hospital on Shutter Island in the Boston harbor. Traveling to investigate the disappearance of patient Rachel Solando, a woman incriminated for drowning her three children, the two are confused to discover she escaped seemingly from a locked room, with only a single clue left behind in her wake: a note reading "The law of 4; who is 67?" Trapped on the island during a storm, Teddy will begin to find the management team on the island is seemingly hiding something, leading him to push harder into the mysterious disappearance of Rachel, and to even confront his own dark reality.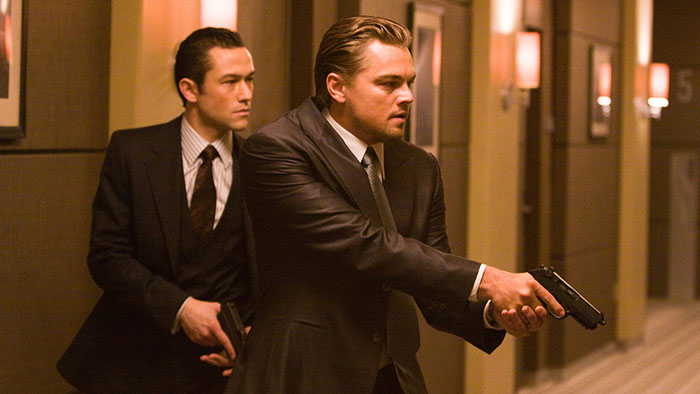 One of the most inventive and creative blockbusters of the 2010s, Inception was director Christopher Nolan's follow-up to The Dark Knight, as he cashed in the check from one of the most critically acclaimed superhero films ever made to make an insane big-budget thriller. The film follows Dom Cobb (Leonardo DiCaprio), a thief who can enter the dreams of his marks in order to steal secrets from their subconscious. Though his skill has made him popular in the world of corporate espionage, it has cost him his family and his access to the United States. Cobb gets a chance at redemption when he is offered a seemingly impossible task: instead of stealing a secret, he has to plant an idea, making it seem as though the mark had it on their own. If he succeeds, he'll be allowed to return to his home, but the memory of Cobb's late wife threatens to destroy the mission.
Leaves Netflix March 31st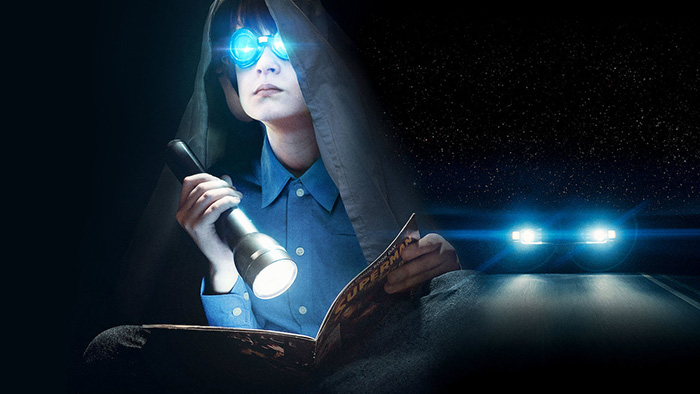 Director Jeff Nichols is no stranger to critical acclaim, with both Take Shelter and Mud being placed on numerous best-of lists during their year of release. The filmmaker managed to get two of his films released in 2016, and while Loving is a quiet bio-drama about race relations in the 1960s, Midnight Special is the sci-fi film that earns its spot on our list. Reunited with Michael Shannon (Take Shelter), Midnight Special tells the story of a man and his son (Jaeden Lieberher) who head out on the run from both religious extremists and the government, after the boy demonstrates his ability to hold supernatural powers.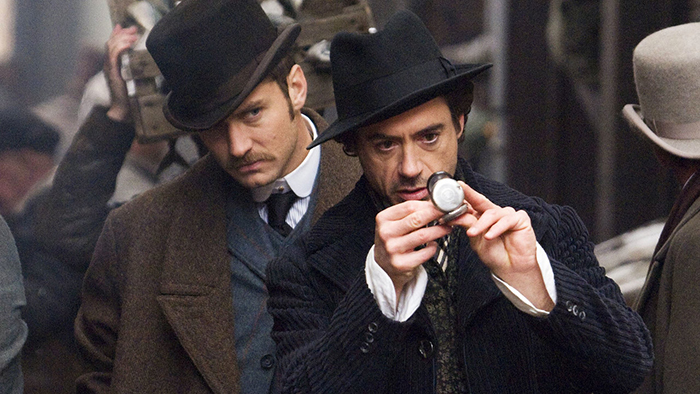 Guy Ritchie has always infused his films with a certain sense of masculine bravado, no matter the subject matter, and that continued with his 2009 adaptation of Sherlock Holmes. Starring Robert Downey Jr., hot off his Hollywood comeback with Iron Man, Sherlock Holmes is a brand-new take on the detective, following him as he swaggers through London solving crimes. When a string of brutal murders begin to line up, Holmes and his partner Dr. Watson (Jude Law) immediately identify Lord Blackwood (Mark Strong) as the killer. But Blackwood has a bigger scheme in mind, and despite an execution for his crimes, Blackwood seemingly rises from the grave. Holmes and Watson are forced to enter a strange new world to solve their latest mystery.
Disclaimer: Some pages on this site may include an affiliate link. This does not effect our editorial in any way.