The 30 Best Thrillers Streaming on Netflix – Spring 2019
Also see our article How To Cancel Netflix on iTunes
Do you love to be held in suspense, wondering what happens next? Are you always the first to guess the ending, surprising your family and friends? Netflix has a huge library of action, adventure, and horror films, but when elements from all three films come together, that's when you end up with a thriller, something that can give you the adrenaline you desire. These thrillers that are streaming on Netflix will keep you guessing until the end. Enjoy every tense moment!
You might also be interested in our list of the best horror movies on Netflix, or Netflix's best movies.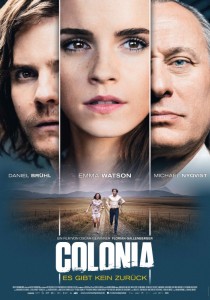 The movie starts out as a period romantic drama but transforms into a creepy thriller. It's 1973, and Lena (Emma Watson) is a stewardess for Lufthansa. She's involved with German-born activist Daniel (Daniel Bruhl). After a few days of blissful love and activism in Chile, the military overthrows the Allende government in Chile and Lena and Daniel they are out on the street. Daniel gets into trouble with the militia when he's spotted trying to document their repressive activities with his camera. They are both shipped off to a soccer stadium for processing and Daniel is arrested, while Lena is let go. She learns he's been sent South to a cult led by another German, Paul Schafer (Michael Nyquist), that functions as a prison for dissidents after the coup. Lena poses as a God-seeker and farms the land, keeping an eye out for Daniel.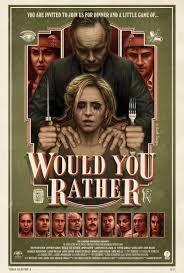 A group of dinner party guests are forced to play a sadistic parlor game in this chilling, low-budget horror film directed by David Guy Leys. Iris (Brittany Snow) is a young woman who takes care of her seriously ill brother. He's in need of a bone marrow transplant that she can't afford, so when her doctor offers to introduce her to a wealthy philanthropist, she accepts his invitation. What she doesn't know is that there are strings attached, in the form of a gruesome game of Would you Rather held at gunpoint. It starts out mean and gets worse. Since most of the film takes place around a dining room table, it has a claustrophobic quality makes the audience feel as helplessly trapped as the characters.
Viola Davis and Jennifer Lopez star in this offering from Lifetime. Lila is a single mother in Atlanta whose world is shattered when her older son, Stephen, is killed in the crossfire of a drive-by shooting. She is at her wits' end and unable to care for her second son, Justin, until she joins a support group for mothers whose children have also been murdered. There her sponsor, Eve, seems more interested in revenge than recovery. When they find a gun in Justin's backpack, they decide to take matters into their own hands and track down Stephen's killers.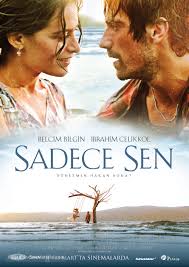 In this beautifully shot, romantic Turkish thriller, adapted from the Korean film Always, Ali (Ibrahim Celikkol) is a retired boxer who lives with Hazal (Bilcin Bilgin), a blind woman. Haunted by his violent past, Ali rejects Hazal when he meets her at first, but can't resist her for long. Hazal's unconditional acceptance of Ali and cheerful optimism break through his walls and they fall in love. The film alternates between flashbacks to Ali's violent past and intensely romantic present, until a shocking revelation is followed by a sacrifice that rocks their world and challenges their relationship.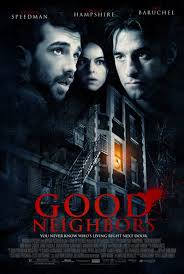 This twisty psychological thriller features a nuanced performance by James Caan. Two teenage boys use technology to torment their elderly neighbor to see if they can convince him he's being haunted. Sean (Keir Gilchrist) and Ethan (Logan Miller) are both products of broken homes who concoct the plan to rigging the old man's house while he's out grocery shopping. They use remote controls and surveillance to control the electricity and doors, create loud noises and power outages, and lower the temperature. To the boys' dismay, their victim doesn't react to their shenanigans, but disappears into his basement for long periods of time, leading the boys to wonder what's going on down there. We know things go badly because of flash-forwards to a trial and interactions with the boys' friends. Caan's performance elevates this B-movie, making it worth watching to its unexpected conclusion.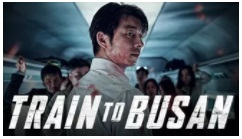 Train to Busan may be unfamiliar to most Americans, but if you're willing to dive into the world of South Korean films, this action-horror thriller is a great introduction. The film follows the passengers in a bullet train headed from Gwangmyeong Station to Busan in South Korea, with passengers including Seok-woo, a divorced fund manager taking his daughter to her mother's house; a working-class man and his pregnant wife; a high school baseball team; and a homeless man suffering from PTSD. When the train departs, a convulsing young woman jumps on board suffering from a bite wound on her leg, and quickly becomes a zombie, transferring her virus to others on the train. The passengers will have to fight their way to safety to make it to Busan—but who will they lose along the way?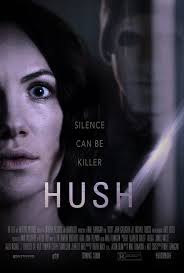 Mike Flanagan's old-fashioned home-invasion thriller premiered at the South by Southwest Film Festival before it was picked up by Netflix. Maddie (Kate Siegel) is a deaf-mute writer who lives alone in seclusion. Just outside her house, Maddie witnesses her neighbor, Sarah (Samantha Sloyan), being murdered by a crossbow-wielding maniac. When the killer discovers Maddie is deaf, he is fascinated with her and decides to have some fun. Mike Flanagan doesn't resort to jump scares or loud music, but the film unfolds with pared-down reservation, letting the setup work for the movie, which mainly takes place without dialogue, leading to some surprises in the finale.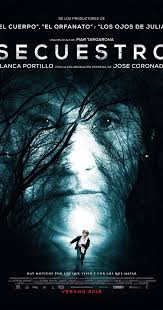 Written by Oriol Paulo, Spain's highest-profile screenwriter of psychological thrillers, this high-voltage suspense thriller is packed with unexpected twists. Patricia de Lucas (Blanca Portillo) is a lawyer who's life becomes a nightmare when her son, Victor, (Jose Coronado) disappears from school without a trace. He reappears a few hours later, claiming that a man kidnapped him and he escaped. When he identifies the kidnapper in a police lineup, the proof is insufficient and the bad guy is set free. Patricia, fearing for her son's life, takes matters into her own hands, with unforeseen consequences. This movie is in Spanish with English subtitles.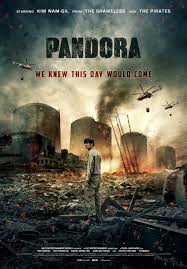 The first Netflix project made in Korea, Pandora is a man-made-disaster film that takes place in a nuclear reactor. An engaging thriller, the film tracks the way facilities malfunction and why humans might allow it to happen. Visual effects show the anatomy of the nuclear reactor, employing grim realism that makes the meltdown impossible to look away from. Featured are the government's inefficiency and incompetence, and the Prime Minister and cabinet's ploys to cover up the disaster and refuse to evacuate the citizens in the vicinity. They even lock citizens up so they can't create a mass panic. Every attempt to contain the disaster only worsens it.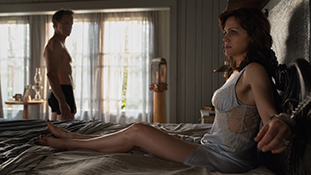 The best Stephen King adaptations of the past five years also happens to be a Netflix Original film. Gerald's Game was released in 2017 just weeks after It hit theaters, so you would be excused if you missed out on catching this film. Based on the novel of the same name, Gerald's Game follows Jessie (Carla Gugino, Spy Kids) and Gerald (Bruce Greenwood, Star Trek), a married couple that seek out an isolated lakehouse in Alabama to work on their failing relationship. While engaging in some light bondage, during which Jessie is handcuffed to the bed, the couple devolves into an argument about their marriage. Gerald, having taken two Viagra, suffers a heart attack, falling dead on the floor of the remote lakehouse and leaving Jessie handcuffed to her bed. The film follows the psychological effects that haunt Jessie as she lays trapped in bed.
The Best Anime on Netflix – Spring 2019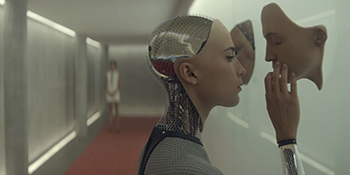 In the directorial debut of screenwriter Alex Garland (28 Days Later, Never Let Me Go, Sunshine), we're introduced to Caleb Smith, a programmer for Blue Book, a Google-esque search engine led by mysterious, isolated CEO Nathan Bateman. When Smith wins a trip to meet the CEO of his company for a week, he finds out that Nathan lives alone, with the sole exception of his assistant, Kyoko, a robot powered by an artificial intelligence. Nathan introduces Caleb to Ava, a more-powerful robot that has passed a Turing test, with Nathan hoping Caleb will help him to understand whether Ava is thinking real thoughts and emotions. As Nathan's narcissism and heavy drinking makes Caleb grow uncomfortable, he'll slowly begin to turn on the CEO of the company. But when Ava turns out to be far more capable and self-sufficient than at first glance, Caleb must begin to ask: can he trust anyone, let alone himself?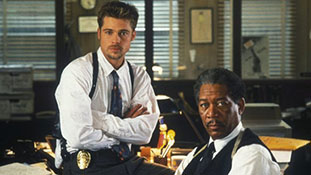 Director David Fincher's second theatrical film, Seven helped right the director's career after a rocky start making Alien 3. In many ways, Seven sets the course for what Fincher's career would become. It's a neo-noir crime film containing some gratuitous violence and a mystery to solve, similar to The Girl with the Dragon Tattoo, Fight Club, and most of all, Zodiac. While Seven doesn't quite hold a candle to the masterpiece that is Zodiac, but it stands as an excellent crime film to this day. Starring Morgan Freeman and a young Brad Pitt, Seven follows to cops—a rookie and a soon-to-retire detective—as they investigate a serial killer murdering people by using the Seven Deadly Sins as inspiration. As the detectives grow closer to identifying their John Doe, the game becomes personal in a way neither man was ready for.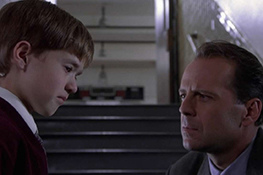 The movie that put M. Night Shyamalan on the map, The Sixth Sense was a massive hit when it was released in 1999, earning its director praise for how he handled the film's last-minute twist and presenting plenty of opportunities for rewatches to look for clues concerning the film's central conceit. Starring Bruce Willis as child psychologist Malcolm Crowe, the film follows Crowe as he begins working with young Cole Sear (Haley Joel Osment), a child who claims to see visions of ghosts and the dead. Haunted by a similar former case that ended with Crowe being shot and watching his patient commit suicide, Crowe works to help Sear overcome his visions. But is Crowe right about Cole's visions being in his head, or is the boy truly seeing ghosts among the living?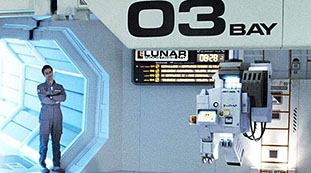 Often praised as one of the best science-fiction character studies of the past decade, 2009's Moon was directed by Duncan Jones (Source Code, Warcraft), son of David Bowie. Moon stars Sam Rockwell as Sam Bell, a worker for Lunar Industries who resides alone in a lunar-based factory. Though the factory is almost entirely automated, Sam resides as a single human to ensure operations maintain at their standard pace. Two weeks before the end of his three-year contract, Sam falls unconscious after an accident involving his lunar rover. When Sam awakes, he has no memories of the crash, but overhearing the computer AI GERTY (Kevin Spacey) receive instructions to not let Sam out of the base, he fakes an accident and arrives at the scene of the lunar crash, only to find his doppelganger still unconscious. Together, the two Sams must figure out what this means for both of their lives, and resolve the truth behind their existence. Moon was followed by a spiritual successor in Mute, a 2018 film directed by Jones and released on Netflix.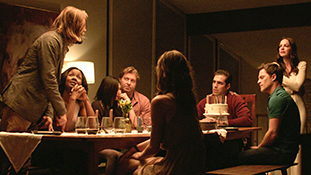 Mysteries and thrillers are perfect for dark and stormy nights, and The Invitation might be the ideal film to chill you to your core. The film stars Logan Marshall-Green as Will, a divorcee who drive his girlfriend Kira to a dinner party hosted by his ex-wife at his old house in the Hollywood Hills. Will's ex, Eden, alongside her new husband David, welcomes Will and Kira to the party, though immediately, something feels wrong. As Will continues to deal with the grief of his deceased son (the reason Eden and him split up), he begins to feel like something is wrong with his ex-wife and her husband's motivations. The tale is dark and grim, and as the night advances, you'll begin to put the pieces together in this thrilling tale of mystery and murder.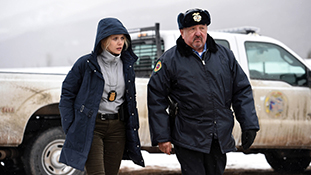 The directorial debut from writer Taylor Sheridan, the concluding chapter in his frontier trilogy that included films Sicario and Hell or High Water, three stories unconnected to each other but with similar themes about rural America. Wind River stars Jeremy Renner and Elizabeth Olsen as a US Fish and Wildlife Reserve officer and an FBI agent, respectively, whose paths cross on the Wind River Indian Reservation in Wyoming following the discovery of a body and questions surrounding whether it was a homicide. When the autopsy reveals the woman found dead was also raped, Jane Banner (Olsen) arrives to investigate, teaming with Officer Lambert (Renner) to find the culprit. Quickly, the two realize they may be in over their head while trying to solve the mystery of the woman's death.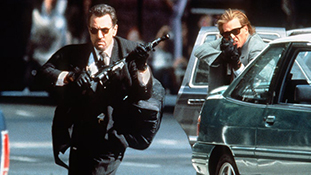 A landmark film in crime movies, Michael Mann's Heat is often considered a career high for the trio of high-profile stars in the movie. Starring an ensemble cast, including Robert De Niro, Al Pacino, Val Kilmer, Jon Voight, Tom Sizemore, Ashley Judd, Natalie Portman, Tom Noonan, Hank Azaria, and Danny Trejo, Heat follows De Niro and Pacino as Neil McCauley and Lt. Vincent Hanna, respectively, the former a professional thief, the latter a member of the LAPD robbery-homicide department tasked with tracking down McCauley's crew. When McCauley hires an outside criminal to help his group of thieves steal $1.6 million in bearer bonds, things go south fast when the outside help murders a guard, risking the entire mission and putting the heat on McCauley's back. The film is one of Mann's best, and despite it's nearly three hour runtime, the film feels half its length.
13. Tinker Tailor Soldier Spy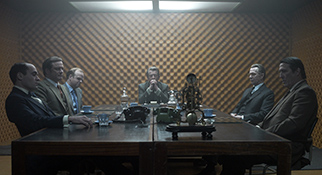 Gary Oldman stars in the adaptation of the 1974 novel of the same name. Set in 1970s England, the head of MI6 (John Hurt) dispatches an agent to meet with a Hungarian general who knows the identity of a Soviet spy in the organization's ranks. However, the mission goes wrong, and the general dies before he can reveal the information. Undersecretary Oliver Lacon calls in a retired agent named George Smiley to help find the mole and stop the flow of British secrets to the Russians. The film was nominated for a number of awards, including three Academy Awards in 2012, and was generally critically acclaimed. If you're in the mood for an old-fashioned spy thriller, Tinker Tailor Soldier Spy is the film for you.
12. The Stanford Prison Experiment
Based on the real-life experiment that occurred in 1971, The Stanford Prison Experiment tells the story of Stanford professor Philip Zimbardo (Billy Crudup), who conducts a controversial psychology experiment with his students in order to determine whether or not the personality traits of prisoners and guards are the chief cause of abusive behavior between them. Zimbardo selects fifteen male students to participate in a 14-day prison simulation to take roles as prisoners or guards. For their work in the experiment, they receive $15 per day (nearly $100 in 2018 money). It doesn't take long for the proceedings to get out of hand, of course, and before you know it, both the prisoners and Zimbardo himself become abusive towards the mock-prisoners. Intense and hard to watch, The Stanford Prison Experiment is a must-see.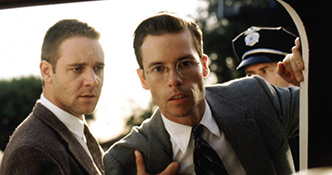 When three policemen, each with his own motives and obsessions, tackle the corruption of an unsolved murder at a downtown LA coffee shop in the 1950s. Each of the cops has a full backstory that threatens the way each treats the case, with all three officers ranking at different levels and looking to take down the murderer in one way or another. Detective Lieutenant Exley (Guy Pearce), the son of a murdered detective, is out to avenge his father's killing. The ex-partner of Officer White (Russell Crowe), implicated in a scandal rooted out by Exley, was one of the victims. Sergeant Vincennes (Kevin Spacey) feeds classified information to a tabloid magnate (Danny DeVito).
The Best Movies on Netflix Nobody Knows About – Spring 2019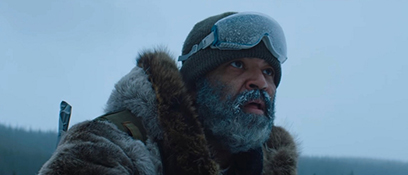 In this new Netflix Original film, director Jeremy Saulnier (Blue Ruin, Green Room) follows a wolf expert named Russell Core (Jeffrey Wright), who is called to a village in Alaska to help hunt down wolves seemingly responsible for the deaths of three small children. When he arrives in Alaska, he meets with Medora Slone (Riley Keough), whose son was the third child to go missing. He learns that he husband, Vernon (Alexander Skarsgard, It), is away on military leave, while the father of the second child taken, she informs him, will not be speaking to Russell. As things begin to grow darker, Russell will have to hurry to figure out the mystery behind the disappearance of children, all while risking his own life in the process.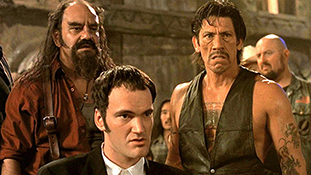 From Kill Bill to The Hateful Eight, Netflix has no shortage of films you can catch online today—today, at least, since those films could be dragged off the platform at any moment. Still, Tarantino isn't just a director. He's a writer and an occasional actor, and you can catch both of those roles on display in From Dusk til Dawn, directed by Tarantino's friend and collaborated Robert Rodriguez. Despite bombing at the box office, From Dusk til Dawn has become a cult classic, a western vampire film that is bonkers from beginning to end. The film follows Seth (George Clooney) and Richard (Tarantino), two brothers on the run following a bank robbery that left bodies behind. When the two men sneak across the border, they find themselves trapped at a bar in Mexico that serves as home to a gang of vampires, thirsty for blood.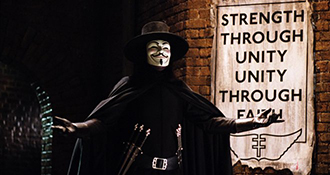 Based on the limited run of comics of the same name and written by the Wachowskis, V for Vendetta is a dystopian political thriller set in a terrifying alternate future, where a Nordic supremacist class and neo-fascist regime has subjugated the United Kingdom, oppressing the people and turning the state into a nightmare for many. The rise of a mysterious anarchist freedom fighter named V (Hugo Weaving) begins to ignite a revolution through elaborate, flashy-yet-violent terrorist acts. Meanwhile, a young working-class woman named Evey (Natalie Portman) gets caught up in V's mission, causing her to lose everything in her life in pursuit of freedom, all while a detective (Stephen Rea) works towards stopping V on behalf of the government.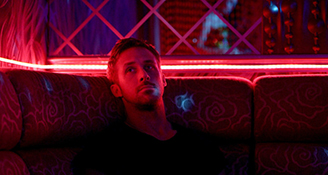 Fans of the 2011 action-drama Drive were thrilled when Ryan Gosling re-teamed up with Drive's director Nicolas Winding Refn for 2013's Only God Forgives, a film which featured a trailer that made the entire movie look like a return to the slow-burn, visceral violence featured in Drive. That isn't necessarily too far off base, but we'd be lying if we said Only God Forgives played like another film in the Drive canon. The film follows Julian Thompson (Gosling), a drug trafficker in Thailand whose mother (Kristin Scott Thomas) sends him on a mission to avenge the murder of his older brother, a criminal who was killed after he beat a prostitute to her death. The film was famously booed following its premiere at Cannes Film Festival (while some gave a standing ovation), and features controversial scenes of violence and sexuality. Since that premiere, the film has continued to feature a polarized reaction from both critics and audiences; even five years later, it remains a difficult watch.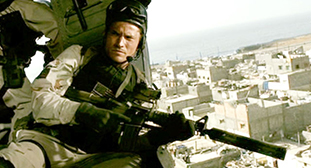 Directed by Ridley Scott, and released less than a year after Hannibal, Black Hawk Downtells the story of the 1993 raid in Mogadishu, aimed at capturing faction leader Mohamed Farrah Aidid. Based on the nonfiction book of the same name, the film follows US special forces sent into Somalia to bring food, resources, and humanitarian aid to the starving population, all while trying to destabilize the government to bring down the group. The troops use Black Hawk helicopters to lower the soldiers onto the ground, but an unexpected attack by Somalian fighters leave two helicopters down on the ground. From there, the US soldiers must struggle against the odds to survive in Somalia. Starring a A-list cast, Black Hawk Down won two Academy Awards and was a box office success.
Though it might be closer to a spy thriller than a traditional war affair, Body of Lies is a thrilling action set piece destined to entertain anyone looking for the rush of endorphins you can get from a solid gangster film. Body of Lies, directed by legendary filmmaker Ridley Scott, follows agents of both the CIA in the US and the Jordanian Intelligence in the Middle East to catch a terrorist known as "al-Saleem." As he continues to hide in the shadows of the region, the three men in charge of pursuing the criminal (played here by Leonardo DiCaprio, Russell Crowe, and Mark Strong) each have their own ways of trying to capture the wanted terrorist, and their methods only clash more as the film develops.
4. No Country for Old Men
Often in contention for the best film directed and written by the Coen brothers, No Country for Old Men is a modern classic that is a must-see for fans of the directors or for fans of film. No Country for Old Men is set in Texas, 1980, following three men who are on the hunt for each other, each with different motives. When Llewelyn finds the remains of a shootout in the desert while hunting pronghorns, the trail of blood leads him to find a briefcase with two million dollars. He heads out on the run in an attempt to save the cash for him and his wife, only to find that a hitman named Anton Chigurh is hot on his trail. Following behind both men is Sheriff Ed Tom Bell, who wants to get to Llewelyn before Anton in order to save his life.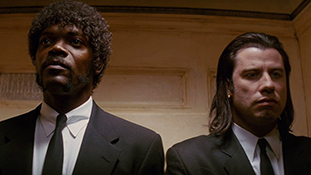 Quentin Tarantino's classic postmodern film returned to Netflix at the very beginning of 2019, which means it's time for a whole new generation of up and coming film scholars to experience the film that made Tarantino the massive giant in filmmaking he is today. The film is told out of chronological order, following several characters as each of their stories blend and fold into one another. These three stories include two hitmen, Jules Winnfield (Samuel L. Jackson) and Vincent Vega (John Travolta), who work for their boss Marsellus; prizefighter Butch Coolidge, who is bribed by Marsellus to lose an upcoming fight, and a couple of small-time crooks named Ringo and Yolanda who hold up a diner at both the beginning and end of the film. Tarantino's ninth film arrives in August of this year, making it the perfect time to revisit his all-time classic.
2. The Fast and the Furious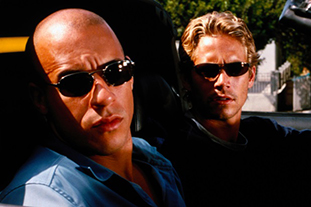 In the summer of 2001, The Fast and the Furious seemed like a small film compared to the rest of that year's lineup of blockbusters, including the already-released The Mummy Returns, Shrek, and A Knight's Tale, with upcoming films like Harry Potter and the Sorcerer's Stone and Lord of the Rings: The Fellowship of the Ring just months away. Still, when The Fast and the Furious hit the big screen, it felt larger than life, and managed to become so successful that it created a mega-franchise to outlive almost every major franchise it had been released around. The first film follows Brian O'Connor, an LAPD detective who is assigned to go undercover to find a gang responsible for stealing a truckload of electronics the night before. While undercover, he meets Dom Toretto, a professional street racer who lives with his sister Mia and his girlfriend Letty. As Brian gets pulled into the world of illegal street racing, he risks getting too close to his suspects.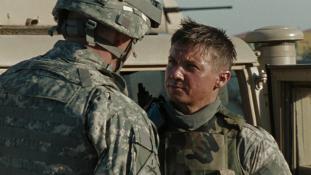 The film that managed to overcome the financial success of Avatar to win Best Picture at the 82nd Academy Awards, The Hurt Locker marked a return to successful filmmaking for Kathryn Bigelow, the first female director to win Best Director (and as of 2019, still the only one). The Hurt Locker was one of the first films to really tackle the Iraq War on a grand scale, and ten years later, it holds up as as thrilling look at the real-world effects of war on the mind. The film follows Sergeant JT Sanborn and Specialist Owen Eldridge, who find their unit given a new leader following the death of their Staff Sergeant. New Staff Sergeant William James begins taking risks the unit isn't used to, leading to needless death.
Disclaimer: Some pages on this site may include an affiliate link. This does not effect our editorial in any way.