The Five Best Xbox One Headsets [February 2020]
The action is intense. Shots are firing all around you. Your teammates are running off in search of objectives in every direction and you are left trying to figure out who actually has the best chance of succeeding so that your team can pull off an improbable victory against an onslaught by your opponents that has all the coordination of a full-fledged blitzkrieg. We've all been there—trying to win a game when no one is able to communicate or be a team player. Frustration begins to seep into our play and prolonged frustration leads to despair.
Thankfully, all is not lost. Microsoft built the Xbox One with a party function, so that groups of friends and teammates are able to communicate seamlessly with one another to provide a leg up against the competition and increase your odds of winning. The problem? Your Xbox One didn't come with a standard headset in the box, so you'll have to head to your favorite retailer to buy one.
Not a serious problem by any means, but if you're going to buy an Xbox One headset, it's worth exploring the five best Xbox One headsets available in 2020 to make sure you're getting the clearest communication possible with the highest quality device on the marketplace. So with that in mind, let's take a look at the five best Xbox One headsets in 2020.
If there is one thing that can always be said about Corsair headsets, it is that they have a reputation for durability and comfort. Corsair has been designing gaming headsets for years, and their metal construction provide a long-term durability that slots them above all of the headsets not making the list. If you are going to invest in a high quality Xbox One headset, you want one that is going to last and not need replacing once or twice a year and you'll find that in the Corsair HS50 Pro.
If your headset is going to last you a long time, you want to make sure it is going to be comfortable and fit well for that entire time as well. Equipped with special memory foam ear cups, the HS50 provides the wearer with a long-term comfort out of their Xbox One headset that exceeds much of the competition. That last unique feature that the Corsair HS50 Pro comes equipped with are its on ear controls. Rather than fumbling with your power cord looking for the power switch, the volume and mute controls rest right on the ear cup, making it faster, smoother, and easier to toggle between listening modes than ever before.
Certainly a step up from the basic Microsoft Xbox One headset, the Corsair HS50 Pro is a budget-friendly way to upgrade your entire gaming experience.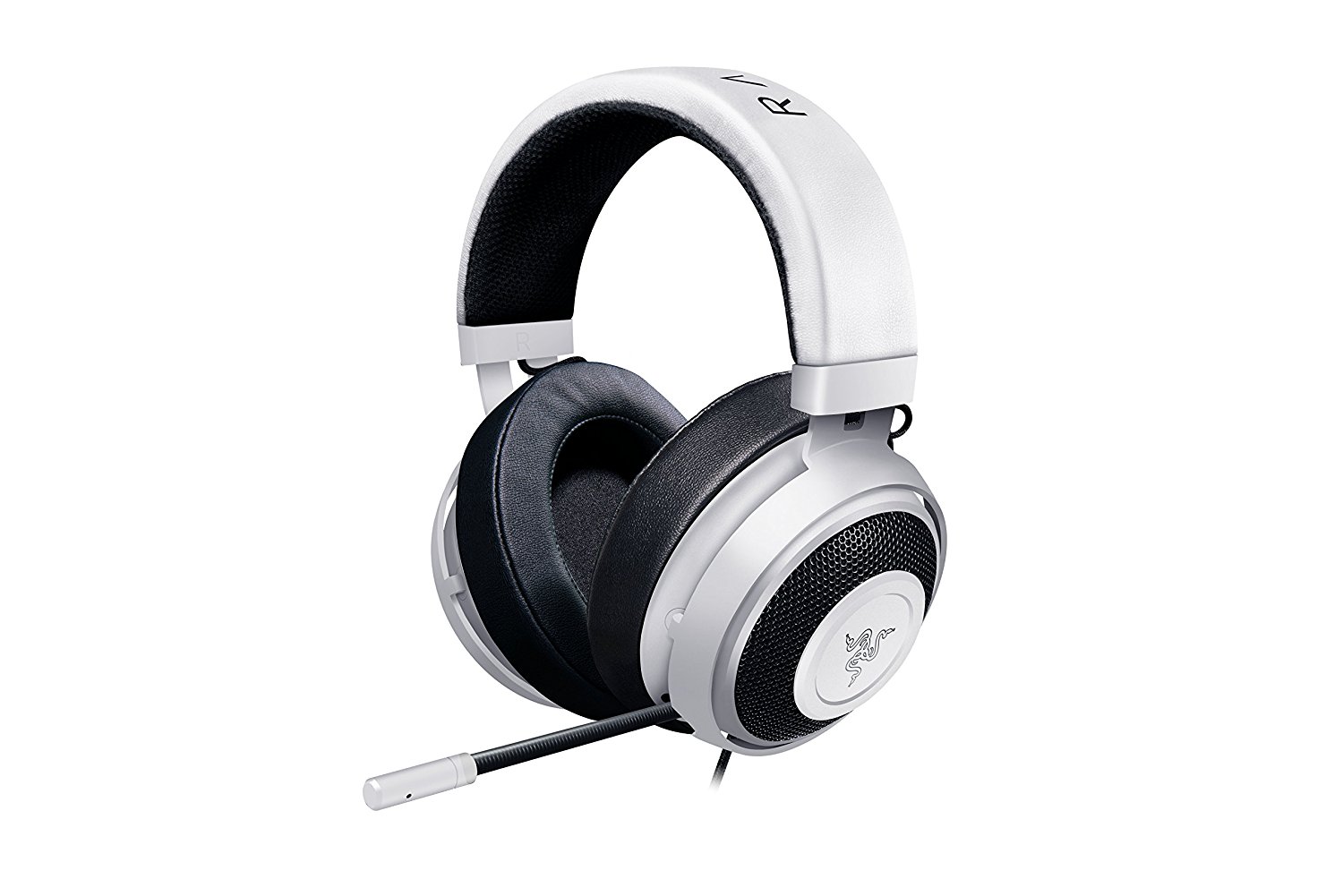 With a long history of high quality video game accessories under their belt, Razer is bringing their Xbox One headset to the market with the intent to fight for one of the top spots in the industry. The Kraken X represents a great opportunity for any Xbox One player to feel a part of the action like never before.
Designed with complete immersion in mind, the 50mm Razer drivers are tuned to deliver a higher quality audio experience than ever before. These special drivers provide crystal clear high notes and rumbling low notes that will not only surround you with sound, but make you feel closer to the action than you have ever been. Given that you're likely playing with your teammates, not only is the sound quality higher than you have come to expect, the Razer Kraken X comes equipped with a fully retractable microphone that provides a more succinct communication experience than just about any other product on the market.
3

Turtle Beach Stealth 600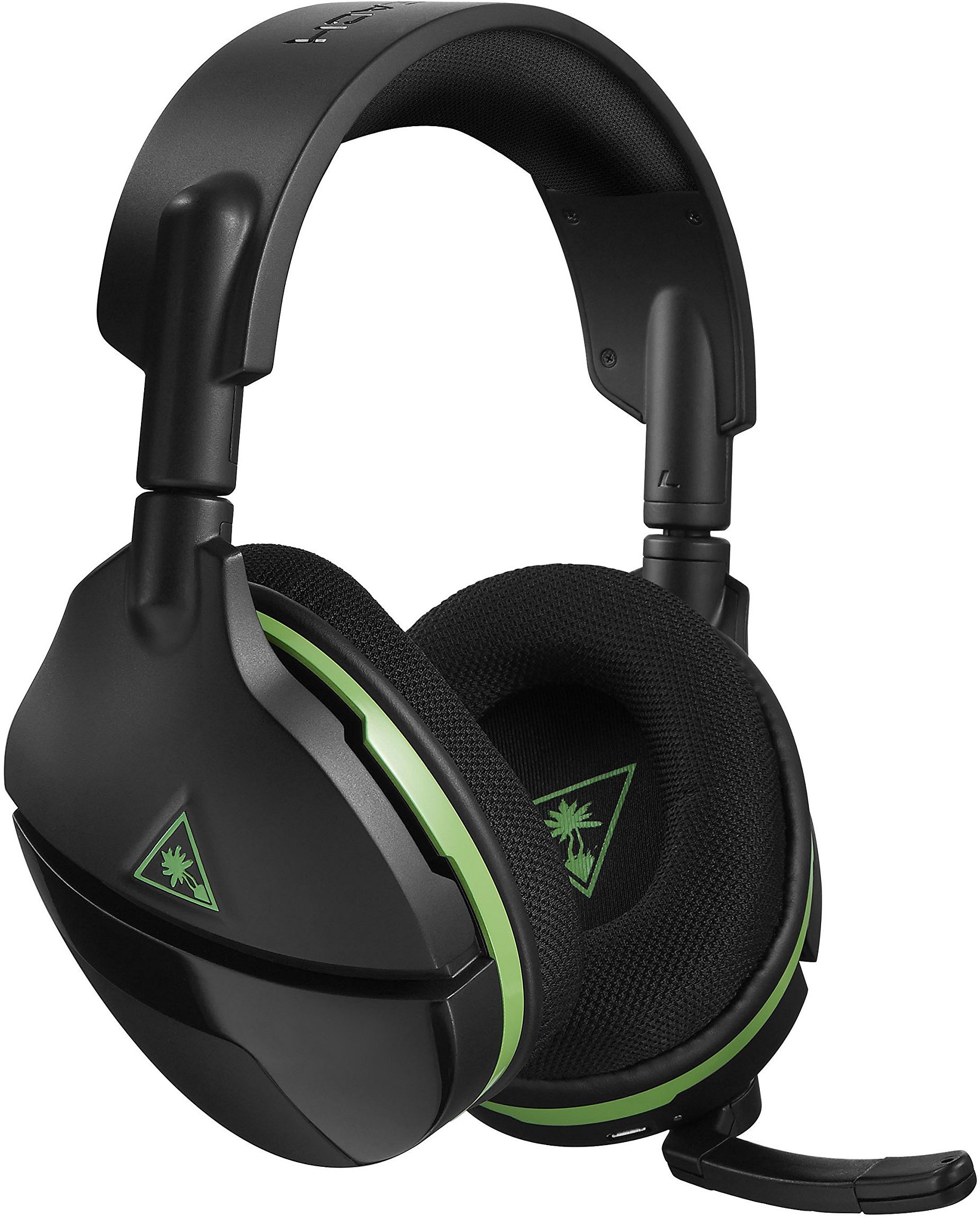 Our number three best Xbox One headset marks the first wireless entry onto our list. Without requiring any special adaptors or software, Turtle Beach brings a direct connection experience to Xbox One gaming.
Like its top five competition, the Turtle Beach Stealth 600 provides the user with 50mm speakers designed to provide superior sound quality no matter the game or environment. Unique to the Stealth 600, Turtle Beach has created a superhuman hearing feature on their latest headset. This feature is designed to help the gamer hear even the smallest of sounds, from quiet footsteps behind them to enemy weapon reloads. This setting helps give the user the best advantage a headset can provide.
Last but not least, the Stealth 600 offers a small quality of life upgrade for glasses-wearers. Unlike most hard foam headsets, the Stealth 600's ear cups are wrapped in a breathable mesh fabric and actually diffuses pressure around a wearer's glasses so they are more comfortable for prolonged gaming. No longer does a glasses-wearer have to choose between comfort and extended use.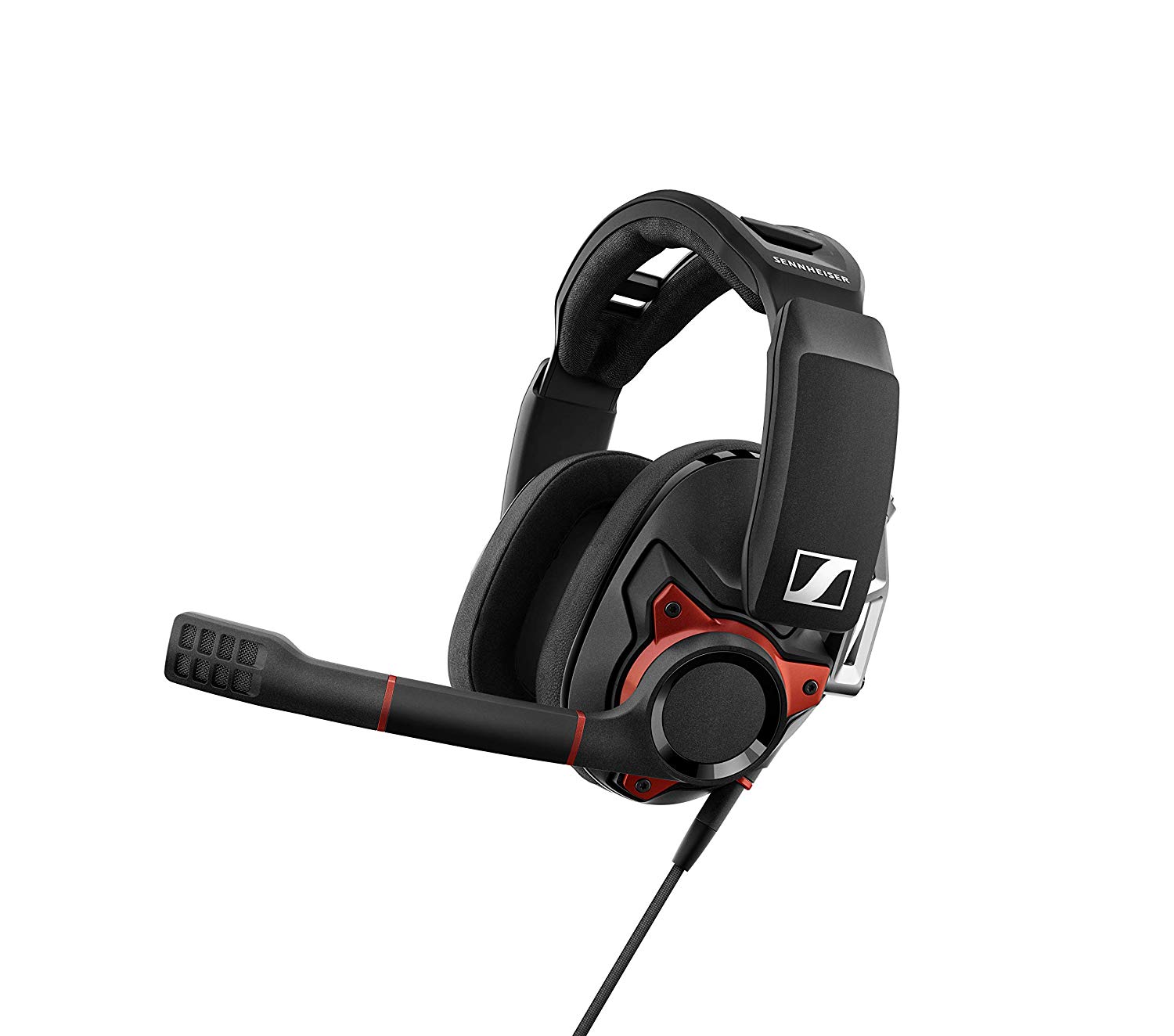 Our runner up on this list brings all the power and precision of traditional German engineering to the world of video gaming. The unique transducers on the Sennheiser GSP 600 provide a sound clarity and precision unlike any other on the market. Sounds are more crisp, directional, and provide exceptional dynamics with an extended bass response.
One of the strongest features on the Sennheiser is its microphone. The Germans have added a broadcast quality noise-cancelling microphone onto their gaming headset to guarantee that your communications are crystal clear and free of ambient interference. Like the Corsair mentioned above, the Sennheiser also features the volume and power controls on the earcup of their their headset to make finding your controls more intuitive and interfere less with actual gaming.
Lastly, the headset itself is engineered to have a customizable wear for every user. No headset is truly one size fits all, and the Sennheiser offers a unique hinge system to allow wearers to customize where the pressure points hit and how it fits to deliver one of the most comfortable gaming experiences over time.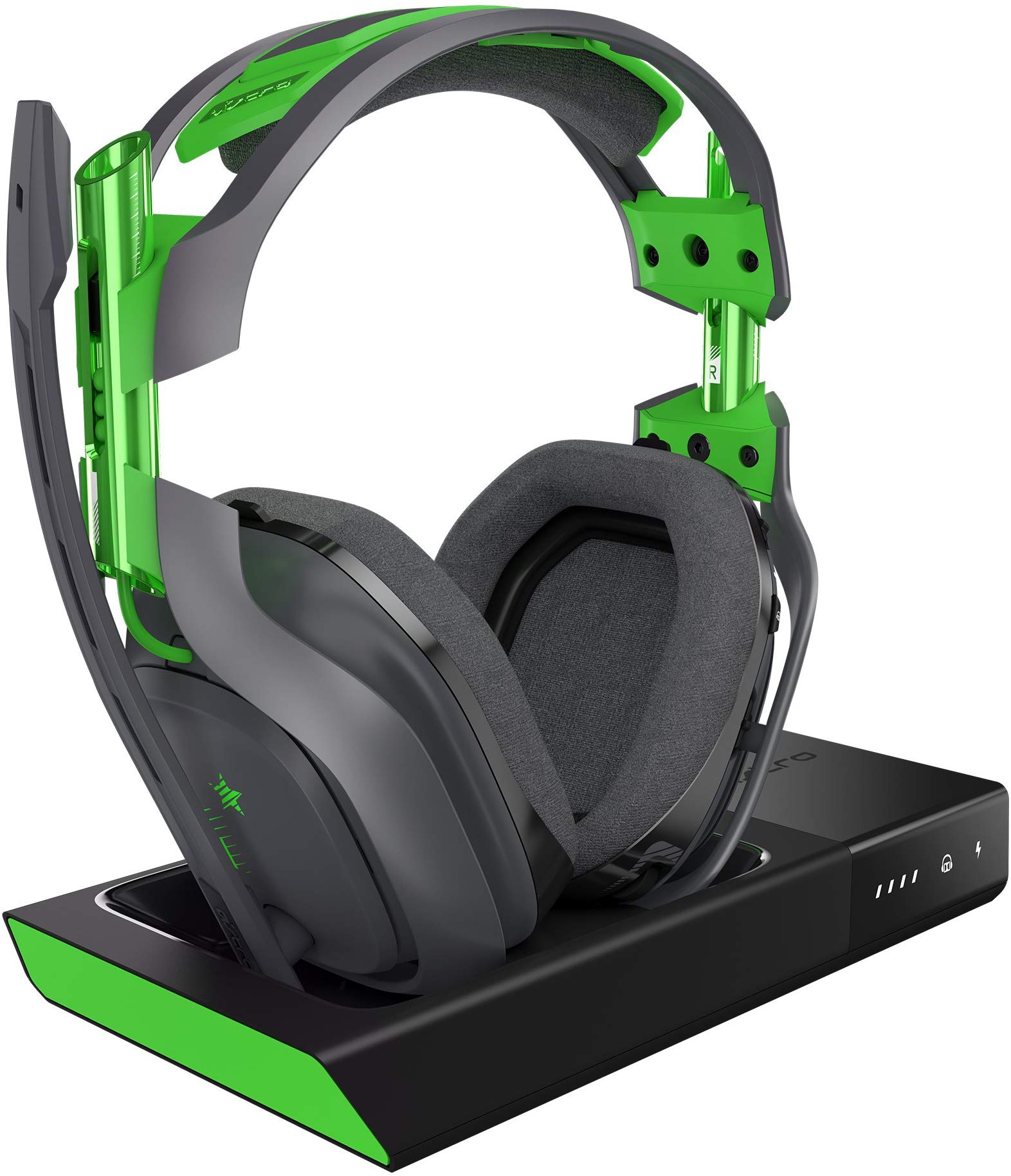 Coming in far and away as the best Xbox One headset in 2020, the Astro Gaming A50. This headset represents the pinnacle of this list and incorporates the individual strengths of each top 5 headset into one that allows users to have it all instead of choosing which features they care most about. As far as superior sound quality go, synthetic leather padded ear cups provide the best acoustic experience and cancel noise both in and out of the headset, allowing you to focus on your game without the rest of the house hearing you play. Fueled by Dolby 7.1 Surround Sound, the spatial and directional sound that are so important in competitive play come through better than on any other available headset.
Not only is this headset wireless, but it is also engineered to exist on a 5G wireless connection, preventing interference with any other wireless devices. The A50 base station allows for magnetic charging when not in use and allows for up to 15 hours of continuous use on a single charge. As far as comfort and durability go, the headset is covered in cloth preventing the sweating and overheating that can come with some of the synthetic leather headsets and while on a sturdy metal frame, the headset is light enough to prevent fatigue from the constant pressure on the sides of the head or glasses that accompany most headsets.
***
For each of these headsets, there are a lot of things to enjoy that will improve your gaming experience and each of the 2nd through 5th entries have unique things about them that are tailored to a gamer's specific needs, but for the freedom to not have to prioritize comfort over performance, wireless versus wired, the Astro A50 gives a gamer everything they want without any of the drawbacks they have come to expect from other devices.
Disclaimer: Some pages on this site may include an affiliate link. This does not effect our editorial in any way.