Big Problems with Wireless in HP Pavilion Notebooks
Several months back, I bought an HP Pavilion DV6000 and reviewed it here on PCMech. I gave it a pretty good review. I was happy with it. But, that review has garnered a LOT of traffic. So much, in fact, that it now finds itself as the ninth most popular article on the website according to the "Most Popular" list on the homepage. Now, why is that? Mainly because of all of the user comments complaining about various things failing on the unit. Most prevalent among them: wireless.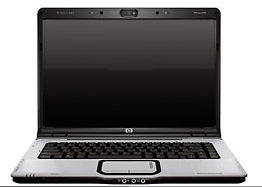 Then a reader by the name of David (not me, I promise) pointed over to the Berlind's Testbed blog, by ZDNet. He talks about how he has seen a lot of complaints about failing wifi in the Pavilion notebooks and that the HP support forums are being flooded with such complaints. Take a look at this support thread at HP for the wifi problem on the DV6000. I caution you, the thread is PACKED with comments and may take a while to download if you are not on a fast internet connection.
The same blog from ZDNet asked HP about it and eventually got a response where HP admitted to the problem with the wifi on these Pavilion models. Apparently, HP posted a BIOS fix in the support forums to this problem, however it is said not to work very well and doesn't solve the problem for most users. In fact, most users who have had this fixed ended up getting a motherboard replacement or a replacement system. This is a hardware problem, not something that can be fixed with a mere BIOS update.
Is HP Support Really Supportive?
There has been a lot of expressed disappointment and anger at HP over this. Not only because the problem exists in the first place, but because HP has been completely silent on the issue (up to very recently) even while their customers are flooding the support forums with this issue. The perception has been that HP does not monitor it's own forum. And, quite frankly, recommending a BIOS update for a wireless card failure is practically laughable.
But, HP's support is on the verge of laughable anyway. Just yesterday, I had to call HP because of a failing battery in – you guessed it – my DV6000. While the Indian guy I spoke to was quite nice, he ran me through diagnostic steps that were kind of stupid. I have also wrote in the past about my experience dealing with HP support on my laser printer. This is admittedly completely subjective on my part, but it seems as if HP technical support has a habit of grasping at straws and ignoring common sense when it comes to troubleshooting. Perhaps they need to use their heads more than the corporately written flow charts that their technicians no doubt use.
Reality Check
So, while I am writing this article based on other people's observations, the volume of posts about this problem, both on PC Mechanic as well as on HP's site, indicate that there is a fairly widespread issue of failing wireless cards in the HP Pavilion notebooks. I hope HP takes proper responsibility for this. If you have the problem, just make sure that you contact HP before your warranty expires. HP is really good at throwing hardware at the problem, so chances are you will get a free replacement.
The harsh truth is this: You can't buy an all-in-one notebook computer with those kinds of specs for ~$800 and expect it to be the highest quality in the world. The attractive price tag given the specs is why so many people are buying these Pavilion notebooks. But, just buy it knowing that it will have a failure point.
Update May 30, 2010
Comments for this article have been closed. This was done because people were using as a means of getting HP support. This article is not an official HP support channel for problems that may occur with the HP products. If you would like to contact HP for support, please visit HP Customer Care at support.hp.com, thank you.
Three Ways to Stop Instant Messenger Spam
Read Next