How to Decide on the Best TV for Movie Watching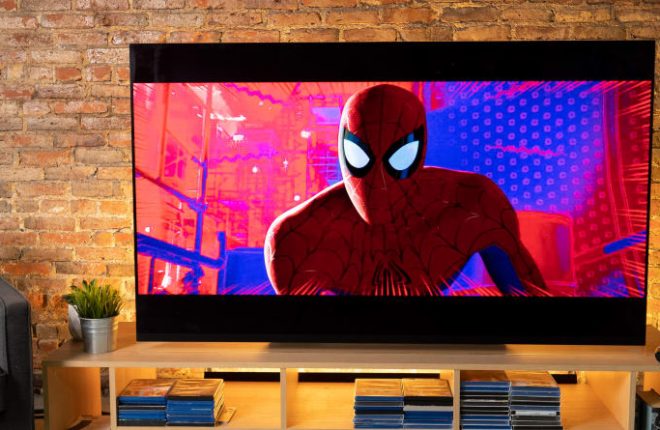 For many people, the perfect at-home movie-watching experience requires a TV with a large screen, 4K resolution, and lots of smart features. But there are many other factors you should consider when purchasing a new TV. With so many brands, types, and devices with different functionalities available on the market, deciding on the best TV is certainly not an easy task. This is especially true if you're not familiar with terms like OLED, LCD, 4K, HDR, refresh rates, etc.
In this guide, we'll discuss what features to prioritize when buying a TV for movie watching. In addition, we'll give you a list of our top five picks for the best TVs for watching movies.
How to Choose the Best TV for Movie Watching
A high-quality TV can be enjoyed by the entire family, and it gives you the opportunity to organize movie nights with your friends. That's why you need to put some thought into what kind of TV is the best option for the whole family. Once you decide on a budget, these are some of the most important factors to think about.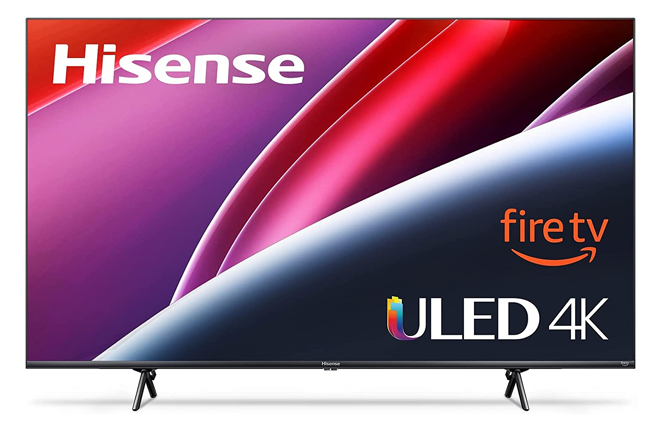 The Size of the TV
To stream movies, TV shows, and other programs, you'll want a TV with a large screen. In this case, the saying "bigger is better" definitely applies. TV screen sizes typically range from 32 inches to 85 inches. The size you opt for should depend on the size of your living room (or wherever you plan to place the TV) and the distance between the TV and the seating area. For the ultimate movie-watching experience, you generally can't go wrong with 55-inch and 65-inch TVs.
If the TV is primarily going to be used by you and your partner, a 55-inch TV should be big enough. However, if you're planning to buy a TV the whole family can enjoy at the same time, getting a bigger size will create an authentic cinematic experience. You can also choose between flat and curved TVs, although curved TVs are hard to find these days. Flat-screen TVs simply generate a better picture from all angles.
LED vs. OLED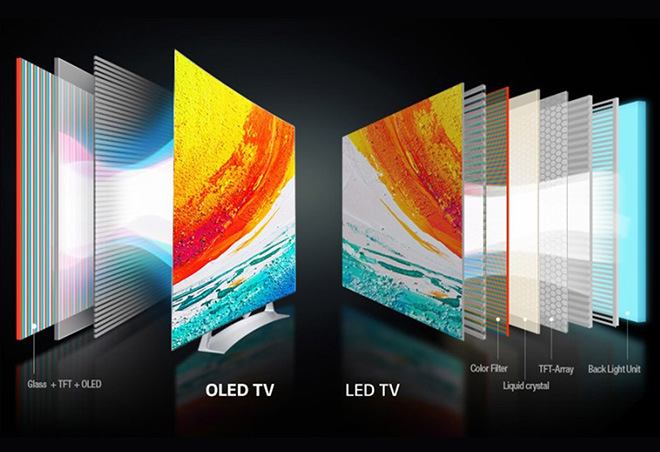 The next important distinction is between LED (or LED LCD) and OLED TVs. LED TVs are more affordable because they use backlight to create pixels. OLED TVs are pricier because they generate their own light and offer the best picture technology. OLED TVs are also thinner, which is convenient if you want to mount them on a wall. We highly recommend getting one if you have the budget for an OLED TV. If you're looking for a more affordable option, a 4K LED TV will still give you a great picture.
Resolution
If you want to feel like you're watching a movie in a cinema, you'll definitely want a 4K TV, also called Ultra HD or just a UHD TV. They have 3840 x 2160 pixels, so they can create a high-resolution image, sharp color contrasts, and life-like scenes. Today, you can even find 8K TVs with 7680 x 4320 pixels. However, since only a handful of 8K movies have been produced so far, don't waste your money. A 4K TV will meet all your movie-watching needs.
HDR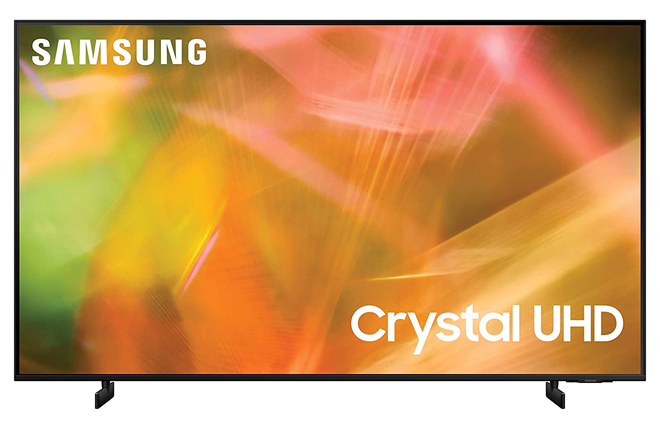 Now that we've covered screen resolution, let's talk about HDR, which stands for high-dynamic range. If you're going to buy a 4K TV, make sure it's HDR compatible. TVs with HDR produce a sharper contrast within the existing pixels and an increased brightness. You'll definitely want an HDR TV if you're going to use it to watch movies. For a bonus, make sure to get an HDR set that works with Dolby Vision because most TV content is currently filmed using this format. If you plan to watch movies on Netflix, HBO Max, Hulu, and streaming services, you'll have access to exclusive 4K HDR content as well.
The Refresh Rate
A TV with a fast refresh rate can produce smoother imagery and transitions. A refresh rate indicates how fast a picture is refreshed in an image-per-second ratio, which is very important for streaming movies and playing video games. Older models have a refresh rate of 60 Hz, so look for TVs that have 120 Hz support. The newest models have a refresh rate of 240 Hz,
Connectivity
If you want the option to connect your TV to your laptop, desktop computer, mobile phone, gaming box, or other devices, make sure to get a TV with numerous connectivity options. Your TV should have at least four HDMI ports and must have HDMI 2.0 or 2.1 support. Lots of smart TVs offer Bluetooth connectivity as well. If you want to watch a movie late at night but don't want to wake anyone up, you can connect your TV to your wireless headphones via Bluetooth.
Mounting Options
If you want to mount your TV on the wall, above the fireplace, or on a different wall in your house, make sure it comes with mounting brackets. If you want to save some space in your living room, or if you want the TV to be higher, mounting it on the wall will surely give you a better viewing experience.
Audio
When you're watching a movie, two factors matter most – the picture and the sound. If you're planning to invite friends for a movie night, it will be hard to hear the movie if everyone starts talking and commenting on the film. For the ultimate cinematic experience, consider investing in a soundbar. They're usually installed below the TV, and they significantly improve the TV's audio.
Smart Features
Today, almost all TVs are smart. They give you the option to stream movies, TV shows, sports, and series that aren't available on regular TVs. You'll be able to watch movies on Amazon Prime, Netflix, Hulu, YouTube, and other streaming services. You can even use social media, Alexa, Google Home, and other apps on your smart TV.
The Best TVs for Watching Movies
Take a look at our selection of the top five TVs for watching movies:
1. LG OLED C1 Series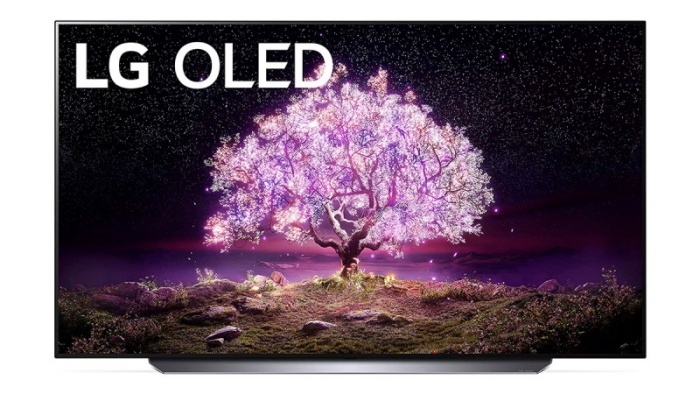 The LG OLED C1 Series TV can turn your living room into a home cinema. This model has a 65-inch screen but is also available in 48, 55, 77, and 83 inches. Its beautiful 4K OLED display with over 8 million pixels makes it really stand out. The self-lit pixels generate intense colors and sharp contrasts, so this TV can make your movie come to life. The LG OLED C1 Series TV has a sleek, modern design that makes it look like a picture on a wall.
The sound itself is alright, but it can be significantly improved with the LG Soundbar, which you can control with the Magic Remote. It's compatible with Cinema HDR, Dolby Atmos, and Dolby Vision IQ. Since Google Assistant and Alexa are built-in features, you won't be required to use additional devices. Supported internet services include Netflix, YouTube, Amazon Prime, Hulu, Vudu, etc. There are four HDMI ports and three USB ports on this TV. However, it doesn't come with HDR10+ support.
Pros:
Crystal clear 4K resolution
65-inch screen
OLED display with 8 million pixels
LG audio soundbar compatibility
Ultra-thin design
Cons:
2. Samsung QN90A Neo QLED TV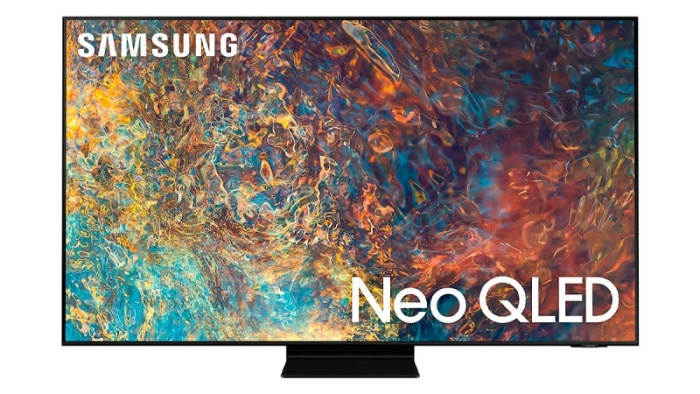 The Samsung QN90A Neo QLED TV will provide you with a powerful 4K streaming experience. Powered by Quantum Matrix Technology, this TV produces jaw-dropping image quality, intense colors, and hyper-focused brightness. The anti-glare and anti-reflection features will take your movies to the next level even if you're watching them in the middle of the day. This Samsung TV is available in 55-inch and 65-inch models and comes with a soundbar for enhanced audio.
This TV has HDR10+ support and a refresh rate of up to 120 Hz. Its thin and ultra-viewing design lets you watch it from every angle without sacrificing a single detail. If you invite friends over for a movie night, everyone will be able to watch the movie comfortably. It has Alexa, Google Assistant, and Bixby support. What's more, it comes with a solar-powered remote control. The TV is even compatible with voice control options. Taking into consideration all its high-tech features, this Samsung TV comes at a hefty price. If you're interested in this TV, but it's out of your budget range, you can purchase it without the soundbar.
Pros:
Comes in various sizes
4K OLED display
Voice control support
Anti-glare and anti-reflection technology
Stylish design
Cons:
No Dolby Vision support
Expensive
3. TCL 6-Series Roku Smart TV 75R635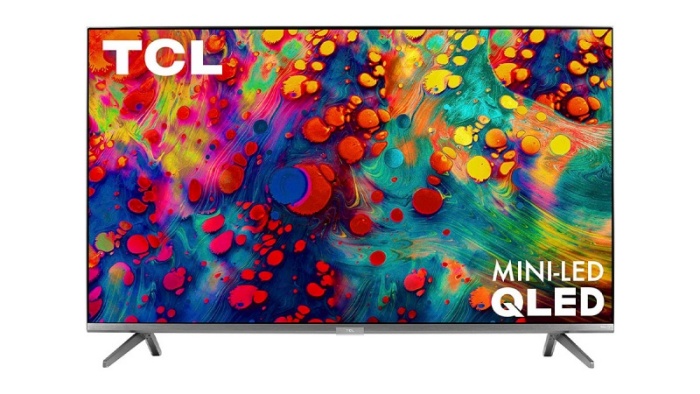 The TLC 6-Series Roku Smart TV comes in 55, 65, and 75 inches. This is an excellent 4K TV if you're on a budget. It offers thousands of streaming channels, so you can watch high-resolution movies all day long. In addition to the Quantum Dot Technology (QLED) display, this TV features mini-LED backlighting. It has a refresh rate of 120 Hz and supports HDR10, HGL, and Dolby Vision. This TV has contrast control zones that produce a sharp contrast between bright and dark zones.
This Roku Smart TV supports various streaming services like Netflix, Hulu, Amazon Instant Video, YouTube, Spotify, etc. You'll find four HDMI ports and one eARC port on the back. The sound could be improved, but you can fix it with a compatible soundbar. The personalized home screen is easy to use, and the TV has a cutting-edge, thin design. The remote control is voice-enabled, and you can also use Amazon Alexa and Google Assistant.
Pros:
HDR10, HGL, and Dolby Vision support
More affordable than others
Quantum Dot Technology
Mini-LED backlighting
Plenty of connectivity options
Cons:
The sound could be better
Poor motion handling
4. Sony A9OJ OLED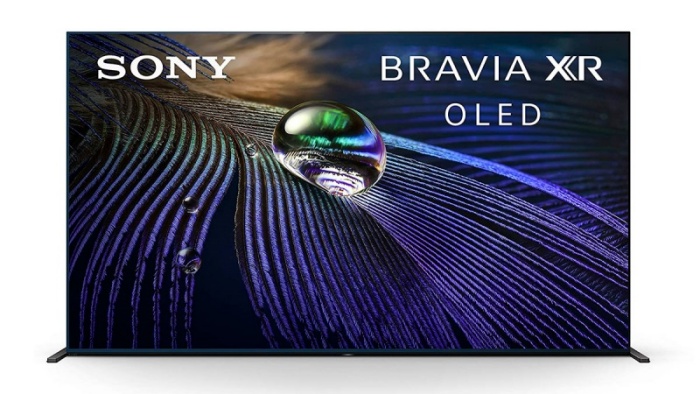 The Sony A9OJ OLED TV is another high-performance TV that can make the content seem to jump from the screen. Its 4K OLED display offers a viewing experience like no other, and it comes in 55, 65, and 83 inches. It has a powerful Cognitive Processor XР that will make you feel like you've stepped into the movie. Thanks to its high-quality speakers, you'll get a complete cinematic experience. It has a refresh rate of 120 Hz and can run at 120 frames per second, making it ideal for gamers.
This is a Google TV, so you can use Google Assistant to find your favorite movies. You'll be able to choose from over 700,000 movies and TV episodes all in one place. Streaming services like Netflix, Disney+, YouTube, and Amazon Prime are all available on this Sony TV. You can even use the personalized recommendation feature when you're not sure which movie you're in the mood for. Not to mention that this TV can be mounted on your wall; you just need to purchase mounting brackets separately. It works with Alexa, and it supports Apple Airplay.
Pros:
High-quality audio
Google TV with 70,000 movies
OLED 4K display
Cognitive Processor XR
Wall mount compatible
Cons:
No HDR10+ support
Expensive
5. Hisense U8G ULED Premium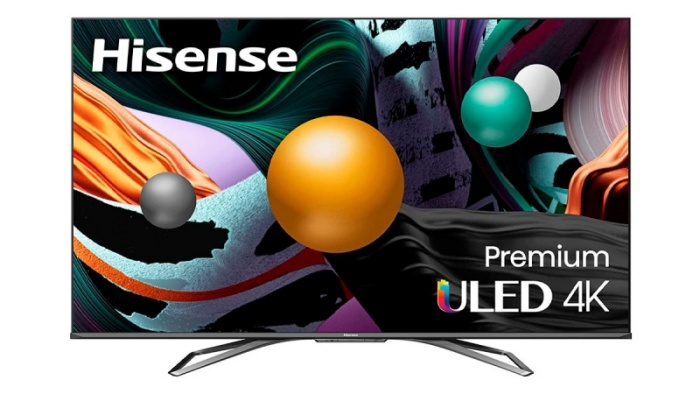 The Hisense U8G ULED Premium is available in 55 and 65 inches. It's one of the best Android TVs available and the best model Hisense has to offer. Its super-bright display features exclusive premium ULED 4K technology. It has a motion rate of 480 images per second, up to 360 zones of local dimming, and up to 1500 brightness nits. It has a refresh rate of 120 Hz, so you can count on smooth transitions. Thanks to the Dolby Vision HDR support and the Dolby Atmos sound, this Hisense TV will bring the cinema to your living room.
You can change the channels and control the TV using the voice-control remote. Since it's an Android TV, you will have access to over 700,000 movies and TV shows and the ability to stream on Netflix, YouTube, Hulu, Disney+, Prime Video, and more. The TV's viewing angles could be improved, but it's nothing to worry about. This TV is a great alternative if you can't afford higher-end models that cost twice and even three times as much.
Pros:
Exclusive premium ULED 4K technology
Quantum Dot Color
Voice control remote
HDR pictures with Dolby Vision and Dolby Atmos support
Android TV
Cons:
Viewing angles could be better
Overactive motion smoothing
Choose a TV for the Best Movie-Watching Experience
When choosing a TV for watching movies, there are many things you need to think about. Some of them include the size of the TV, the resolution, HDR support, connectivity options, and many other smart features. Once you find a TV that meets all your needs, you'll be able to organize fun movie nights that the whole family can enjoy.
Join Electrical Wires With the Best Heat Shrink Tubing
Read Next