How To Download Ringtones To Huawei P9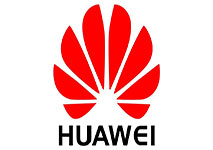 If you own a Huawei P9, you may want to know how to download ringtones to the P9. It's important to know about the P9 ringtone downloads for free because you may want to to create a unique ringtones for a particular person when calling or an alarm that will remind you of a specific task. Below we'll explain how you can get to the default ringtone on the Huawei P9.
The instructions below should change the specific ringtone for one individual contact on your Huawei P9. While all other calls will use the standard default sound from settings, and any contact you customize will have their own custom tune. The best reason to create a custom ringtone on the P9 is to make things more personal, and it'll allow you to know who's calling without ever looking at your Huawei P9.
How to download ringtones to Huawei P9
The process to add and create custom ringtones for contacts is easy on the Huawei P9. You have the option to set custom ringtones for each individual contact, and set custom sounds for text messages as well. The following steps below to set custom ringtones:
Turn on the Huawei P9.
Go to the Dialer app.
Browse and select the contact you want to edit a ring tone for.
Select the pen-shaped icon to edit the contact.
Then select the "Ringtone" button.
A popup window will show up with all your ringtone sounds.
Browse and select the song you want to use as a ringtone.
If the ringtone you made isn't listed hit "Add" and find it in your device storage, then select it.
Internet Speed Slow On Samsung Galaxy S6 and Galaxy S6 Edge (Solution)
Read Next