How to Exit DFU Mode Safely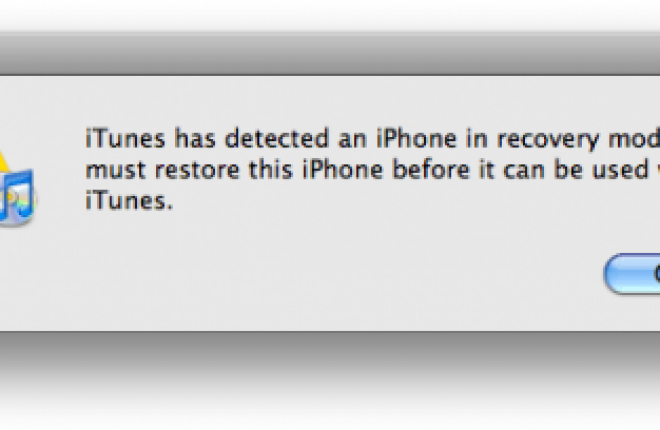 Some have been asking questions on what they need to do after they send iPhone into DFU Mode. The DFU Mode or Device Firmware Update mode can be accessed when a user wants to either upgrade or downgrade the iOS firmware on an iPhone or iPad. It's also used when you want to have your iPhone to have access to other networks or to unlock a SIM card. It is also used to reinstall the operating system if the iTunes Restore option fails. DFU mode differs from recovery mode in that it lets you bypass the loading of the operating system to enter directly into restore mode. After you enter DFU Mode, it's fairly easy to exit and back out of DFU mode for your iOS device.
You can also read: Put iPhone into DFU Mode
After a restore the iPhone is in DFU mode.
To restore an iPhone with custom firmware, you have to put it into DFU mode before starting the restore. Most likely you'll see a black screen which means the iPhone, iPad or iPod Touch is in DFU. You can exit DFU mode using the same routine as a forced restart if no other problems exist with the phone.
Use the USB Cable and connect your iPhone to your computer.
Launch iTunes, if it does not launch automatically. Then look for the iPhone icon on the left side of iTunes.
Hold down the Sleep/Wake button and Home button together for 10 seconds.
Let go of the Home and Sleep/Wake buttons. Press the Power button on the iPhone until the Apple logo appears and the phone reboots.
Repeat the above steps if the iPhone does not reboot. If the iPhone does not work properly after the reboot, you may need to restore the operating system and its contents.
You can also watch the

How to: Exit DFU MODE WITHOUT Restoring iPhone, iPad, iPod touch, STEP BY STEP!

target="_blank" rel="noopener noreferrer">YouTube video below for a video tutorial on how to Exit DFU Mode for iPhone, iPad and iPod Touch:
How to: Exit DFU MODE WITHOUT Restoring iPhone, iPad, iPod touch, STEP BY STEP!
Apple Releases iOS 8.1 Featuring Apple Pay, SMS Relay, and the Return of the Camera Roll
Read Next