How To Fix LG G6 Fast Battery Drain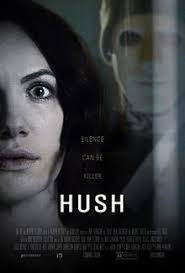 The new LG G6 has a great design, but it's battery has been reported to have some problems. Many users have mentioned that the LG G6 has a fast battery drain issue and it's causing battery to drain down far faster than it should do.
Sometimes the battery drain issue is due to Android app bugs or software issues, sometimes something is happening on the device to drain the battery. We'd suggest following the steps below to fix the battery drain issue.
Disable LTE, Location, Bluetooth
There are a number of feature built into your LG G6 that will drain your battery fast. LTE mobile data, BlueTooth and GPS location tracking can all eat away at your battery life. If you need to use these services, by all means keep them on, but when you're not using them you can switch them off to save battery life. You can also put your LG G6 into battery power saving mode and this will stop some certain features like mobile data and GPS tracking from working unless your display is turned on.
Use LG G6 Power-Saving Mode
Talking about Power Saving Mode, let's take a look at how using it can save your battery from dying quickly. There are a number of power saving options built into the LG G6's setting menu. In battery saving mode in the settings app you'll have options to restrict background data, switch off GPS and switch off the lights for backlit keys. You can also limit the display brightness and display frame rate. You can choose between all of these settings manually or alternatively switch let your smartphone switch features on automatically.
Disable Wi-Fi
The majority of mobile smartphone owners keep their Wi-Fi connected all day – this is a surefire way to limit your battery life on your LG G6. The easiest thing to do is to switch off the Wi-Fi connection from the notification panel each time you put your smartphone back into your pocket. You can also switch off your Wi-Fi connection when you're using mobile data, and vice versa, to save battery life.
Disable Or Manage Background Sync
Background sync is a feature that will keep some apps updated whilst they're not being used. This can use processing power and a data connection and it'll slowly eat away at your battery throughout the day. The best thing to do is to disable Sync for apps you don't need it for and then open up each of those apps when necessary. To disable sync, open the settings app and then tap on 'Accounts.' Within the next page you'll have options to disable background sync for some of the apps you have installed on your device. Try to switch off background sync for as many apps as possible.
Reboot or Reset LG G6
Sometimes a factory reset can be a good way to bring it back to factory settings – by doing this you should end up with a battery life comparable to what it may have been on the first day you used the LG G6. Here is how to reboot & reset the LG G6.
Limit Tethering
Another thing to keep in mind is that tethering to other devices can also drain your battery life. Most users won't make use of tethering that often, but if you're noticing your battery is draining faster than usual, make sure you haven't got tethering switched on by accident.
LG G6: How To Fix Power Button Not Working
Read Next