iPad vs. Android Tablets – Which is Better? [August 2020]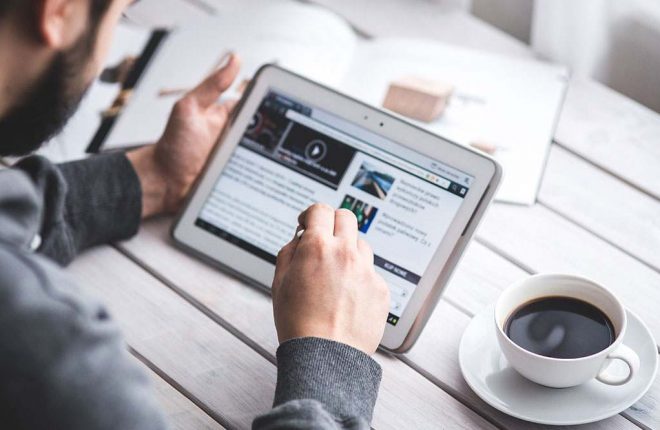 One can never have too many gadgets. And one of the coolest devices is the tablet because tablets are the perfect middle ground between smartphones and laptops.
If you haven't owned a tablet before, you might wonder if you should go with an iPad or an Android tablet. That's a legitimate conundrum because both have their advantages and disadvantages.
Sure, the iPad has been leading in the competition in the past decade, but things are a little different today. Check out the following comparison of the latest iPad and Android tablet to find out more.
Let's Talk About the Price First
Right off the bat, most people probably the price comparison on their mind first.
That's not to say that it's easy to declare a winner, however. Apple products are premium-priced but Android tablets come in more variety. Yes, the starting prices for the iPad are much higher. But premium Android tablets can be just as expensive as premium iPads.
That said, it's possible to find a dirt-cheap Android tablet, like one of the Amazon Fire models for almost $100. And that's something that you'll never find with Apple's iPad.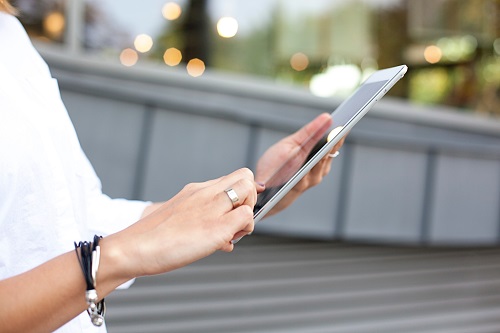 Comparing the Design
For some tablet users, the design of the device is super important. But that's one of those things that's a bit more challenging to compare.
Not everyone will like the same design, right? However, the design will tell you a lot about the quality of a gadget.
Overall, iPads all look alike except for the size. An iPad has a recognizable shape, and when you hold one in your hands, it's well-built and very reassuring.
With Android tablets, it's harder to judge because they come from a slew of manufacturers, which may all have their own designs.
Among them, Samsung tablets definitely stand out and are sturdier, leaner, and sleeker. But for the most part, Android tablet brands focus less on the design.
Software & Interface
The most important comparison point for any device is the software and interface. And since it's such a significant factor, we're going to focus on each of the contenders individually.
iPad
One of the biggest strengths of the iPad is the App Store. There are over a million apps available for download, all of which are also customized for iPads.
And Apple has stricter rules for app acceptance, where each app needs to be individually approved. This means that the apps available in the App Store are less prone to bugs.
But that stability is also easier to maintain when you consider that there are fewer iPad models and Apple has control of the OS.
In terms of the user interface, the iPad has a significant lead. It's established that iPadOS is intuitive and the user-friendly navigation is easy to pick up for anyone who is just getting into technology. Finally, iPads are a better choice for people who need it for content creation.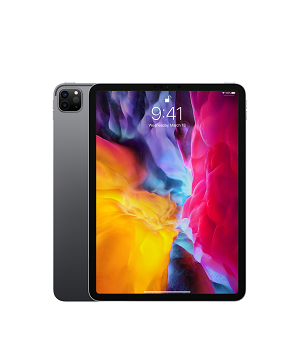 Android Tablets
The software and use interface of an Android tablet can vary a lot depending on the brand and model, but for the most part, they are busier in general.
The interface has a lot more room for customization and more options overall, but that's not always a good thing. The Google Play Store, for example, until recently it was in comparative disarray for the level of piracy and the number of apps of suspicious origin.
But things are looking up as of late. However, the open-source Android is still a better environment for app developers and app developer wannabes.
But many of the apps that work great on Android smartphones are just not compatible with Android tablets, which can be very disappointing.
iPad: Weak Points
One of the most common complaints about all Apple products, including iPads, is that they're just not as customizable as Android devices.
Understandably, for many, that's a deal-breaker. And while it's perfectly compatible with other Apple products, the iPad will often have serious limitations in the compatibility with other devices.
Another thing that iPad users might find frustrating is that it still doesn't accept microSD. Meaning that the configuration purchased is what you're going to end up with.
Android Tablet: Weak Points
If you find the wide compatibility and customization appealing, that's great.
But you'll have a harder time arriving at one device. For example, the Amazon Fire tablets that use the Android OS have their own app store to protect against pirated apps.
The result is that they simply have fewer apps to download. The quality and durability of an Android tablet is more difficult to know for sure.
Is There a Clear Winner?
The bottom line is that if you need a tablet for sheer media consumption and nothing more than that, an Android tablet can be a better investment.
Especially if you have an Android TV at home and an Android smartphone too. Similarly, iPhone and Mac users will likely feel more comfortable with an iPad. Still, if you have more ambitious plans, an iPad would probably be a better idea.
Which should you go with, an iPad or Android tablet? Let us know in the comments section below.
How to Integrate WhatsApp with Google Sheets
Read Next