Switching From iOS to Android – What You Need to Know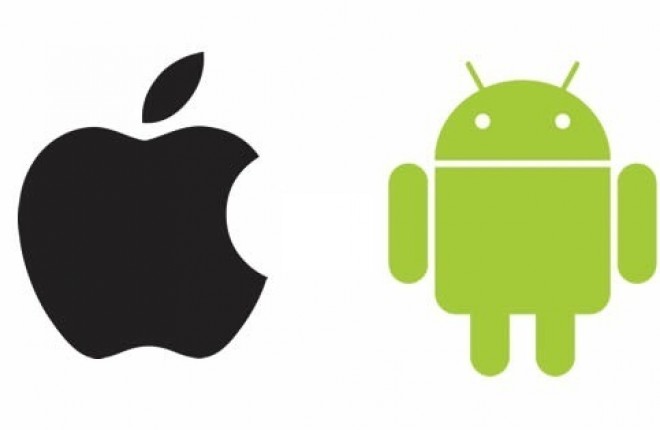 Planning to switch from your beloved iPhone to an Android smartphone? Then here's what you need to consider before making the transition.
Years ago, "iPhone" was synonymous with the word "smartphone". Yet today, however, you may spend more than $1,000 for the chance of having your own Apple smartphones, and on top of it, you won't even get a headphone jack for it.
In that sense, iPhones are not as invulnerable as it was considered to be before, but the great news is that you don't actually need one. And that's only possible if you're willing to make the big jump from iOS to the Android platform.
You heard that right. Android, that brave little Google-built OS, has come a long way since its simple beginnings on the Motorola Droid. As of this moment, Android is the most famous mobile OS in the world, catering a wide selection of apps and a smartphone model to fit every lifestyle, and most of all, budget!
Given the fact that you've read through this article just implies that you're already ready to make the big jump to the deep waters of Android. If you're an Apple user for several years, then you might need some help getting accustomed to the Android platform, though. In reality, Apple locks you into a very tight environment, and even after you get your first Android smartphone up and running, the day-to-day usage will be somehow distinct than you used to be doing on iOS.
Nonetheless, in exchange for that big jump is the benefit of being able to install any application you want, manage your documents and files in any way you wanted it to be, and on top of it, spend a whole lot less cash on a smartphone if you so choose.
Please do note that this is just a simple guide, and it shouldn't walk you through each step in a very precise manner. If there's a specific feature about which you'd like more info, then, might as well message us, and we'll create a guide for that woe of yours.
Choosing a Smartphone
The most difficult, and the very first part of jumping from iOS to Android is choosing a smartphone that suits you. iPhone selection is generally pretty straightforward: You can see the latest model, both in large and small screen formats, and there's the previous year's model, which now cost less than it was before. There's also a model from three to four years ago, which you're able to purchase if you want your unit to become out-dated as quickly as you can imagine (At the time of this writing, those would be the iPhone X, iPhone 8 and 8 Plus, iPhone 7, and iPhone 6s, sequentially). Yet this year, we think that iPhone X shouldn't be followed another iPhone, for not all are able to purchase it yet. Still, it only implies that will Apple, your options are limited.
That's far from the truth with Android smartphones. There are hundreds, or even thousands (if we'll be including the rip-offs) of Android devices out there, but even if you narrow down your search to your particular carrier and models that have launched within the last two years or so, you could find yourself with about 20 to 30 viable choices.
Reasons for Buying a Smartphone
Hypothetically speaking, before you choose a smartphone, you should create a mental list of what you use for a smartphone. If all you need are email and social-networking app, we think that you're good enough with a simple budget phone. Now, if you're a youtube addict or a music lover, a bigger display might be the one that suits you, as might expandable microSD storage and good speakers. Now if you're a smartphone gamer, then we advise you to get something with a big amount of ram and a powerful processor.
Generally, there's this one area that iPhones are commonly more masterful than the Android ones, and it's the camera. If you're planning to use your Android phone for photography or awesome blogging, then your best choice is to go for the flagship phone that's highly similar to the cost of the iPhone. Always weigh your selections accordingly if changing isn't unquestionably important.
Dispensing with Your Old Smartphone
The great news about transferring files from your old smartphone is that it's not that time-sensitive as everyone thinks it is. If you've been an Apple user for a length of time greater than about a month, you'll probably have gathered a lot of selfies, apps, music, contacts, and more. These are all synced with your iCloud account, and your iCloud account doesn't actually get deleted just because you already dispensed out your old smartphone.
Also, you can back up stuff through iTunes manually, but trust us, it's super easier if you use iCloud. Your iTunes products are yours to keep, anyway. More on that below.
Backing Up Your Old Phone
Before performing the transition, though, you should create a backup for your old smartphone one last time, then perform a factory-resetting on it to protect you from privacy issues. Apple, on their website, caters a very detailed instruction on how to create a backup, but the summary of it is this:
Sync your phone to a Wi-Fi network, head to Settings and press on your name. Hit on iCloud, and double check whether your iCloud Backup is already activated. Once done, press Back Up Now, and wait until the initialization process is completed. This could take quite a while, depending on your connection, so keep calm.
When it's already finished, it couldn't hurt to sign in into iCloud on a computer, just to ensure whether all of your documents and files have transferred successfully.
Leave No Trace
Once done, you can clean your device out and leave it wiped for the next user. Apple has a guide on their website for cleaning your smartphone as well, although it's actually pretty straight-forward. Just be sure to shut down Find My iPhone first; if you don't, the next user won't be able to set up the phone without logging in your email address first.
Related Articles:
Head to the Settings app, General, and Reset. Input your Apple ID password, and follow the on-screen guide that will appear. That's about it. You're released from Apple's technological yoke. You can trade your old iPhone to a phone store, or give it to a relative or a friend. Some carriers offer trade-in promos, which can lessen the price of that new Android smartphone you're planning to purchase. If your iPhone is in bad shape or very old, you can then donate it instead. Most smartphone stores have donation boxes, as do some homeless shelters and police stations.
Copying the Contacts
Because your document and files are (positively) backed up in your iCloud account, there's no hurry on transferring most of them. The only thing you'll want right now is your list of contacts — which is, thankfully, a no-brainer to transfer onto an Android phone.
The first thing you need to do is get your Android smartphone up and running. Once done, sign in to your iCloud account on a computer and head to the Contacts section. Choose any contacts you'd like to store (or just click the "select all"). then press on the gear symbol to invoke the Settings menu. Press the Export vCard, then store the file somewhere on your computer.
Obtain your vCard to your Android smartphone by any convenient means, then access your Contacts app (this method shall vary a little bit, depending on your smartphone carrier). There should be an Export/Import option in the Settings menu. Press the button, then head to your vCard file. Android shall load all of your iOS contacts within a couple of minutes.
Transferring Photos, Movies, and Music
You are able to transfer almost anything from iOS if you're willing to put in the extra effort, from calendar appointments to text messages. Yet, since calendar appointments and text messages are transient things by nature, it's not a huge deal if you have to start from the very least beginning. What's much more important is transferring your photos, movies, and music onto a new smartphone.
Fortunately, Google caters an app called Music Manager, which shall convert your iTunes collection into a more Google-friendly format. (Unfortunately, MP3s don't have the accurate same constancy as iTunes' M4P files, but you're probably not going to discern the difference between a cheap pair of earbud or a smartphone's speakers.) Just install the program, access your iTunes music folder, and move and drop the latter into the former.
Give it some time to connect, and you're all done You can now open your music from the Google Play Music app — or just move and drop your newly converted MP3s onto your smartphone, if you choose not to stream them.
With Movies, it's even easier and simpler. Thanks to the recent Movies Anywhere deal, anything you've purchased on iTunes should now (or very quickly) be available through the TV store and Google Play Movies (TV shows are a different story, sadly; those are grounded in iTunes for the moment.).
Transferring photos is quite similar to transferring music. Log in to your iCloud account, then download your photo collection into your computer. Once done, head to the Google Photos website, press upload and let the website handle what they do best. After that, you can open all of your images through Google's cloud service rather than Apple's. You can also configure your new phone to automatically upload whatever you shoot to Google Photos.
Games, Apps, and Subscriptions
Just about every application you utilize on iOS is also accessible on Android, yet there's no easy way to transfer over an app list. What you can do is that you can either create a directory of apps you utilize on a daily basis before you clean your smartphone, or check which applications you've downloaded on iCloud. Once done, download them one by one on Android. It's a real pain in the butt, but it's the only road you can take.
Please do note that you'll have to rebuy any paid applications, while many free applications won't hold records of your in-app purchases. Games, in specific, are a gray area; hypothetically speaking, games will store your progress between platforms (as long as you connect the game with your Facebook account or the particular game's servers), but any in-game currency or microtransactions won't sustain the cross-platform trip.
Subscription services, such as Netflix or Spotify, will function usually. Just be sure that you use the same login that you utilized on iOS.
Daily Tasks
What we mentioned above should cover all the basic stuff. All that's left now to learn is the way of life when you're using your Android daily — and to be completely honest, the factor that you only need to look at is what Google app suits you the best and your way of utilizing your smartphone.
Messaging
Messages are the default texting app; it's by far superior to whatever SMS app your phone carrier may try to buy you with. Additionally, stick with Email for non-Gmail accounts, Phone for calls and Chrome for superior internet surfing.
Google Drive
Android's response to the iCloud storage is the Drive. The default word process is docs, and the default spreadsheet program is Sheets. Google Photos, Play Music, and Play Movies are exactly what they intended to be, while Duo will allow you make video calls. Of course, the advantage of Android is that if you don't like any of these apps, you can download other ones, from both the Google Play Store or any third-party app.
File Manager
The only other thing we'd advised to start is a file manager. Some smartphone comes with one (such as Moto File Manager), but likewise, you can get ES or Astro for free on the Google Play Store. Since Android enables you to move and relocate just about anything from a PC very quickly, it pays to be prepared to navigate your files.
Conclusion
In general, Android is a little more do-it-yourself and a lesser didactic than its rival, so the best way to master a new system is to simply put some time and effort to navigate and play with it. By the time, you'll suddenly realize that the artificial restrictions iOS puts on you, is absent on Android and you might begin to fall in love with it even more.

Things You Need To Learn About your LG V30 - Tips And Tricks
Read Next