How to Find Apple's High Resolution OS X Wallpaper Images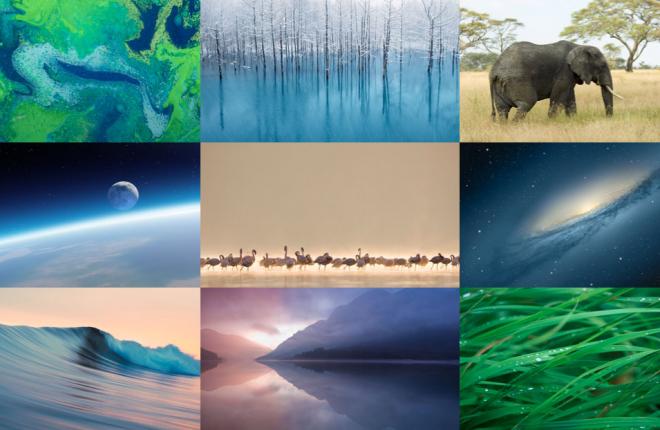 In addition to the default image that characterizes each version of its desktop operating system, Apple has long included dozens of beautiful desktop wallpaper backgrounds in OS X. These professional OS X wallpaper images — ranging from nature, to space, to abstract art — are all stored at ultra-high resolutions (with some, at 5120×2880, fueling speculation of an upcoming Retina iMac) and provide a great background canvas upon which to work. Unlike a user's custom wallpapers that are found in the Pictures folder or iPhoto, however, Apple's included wallpapers are tucked away in the bowels of the operating system. Here's how to find these included OS X wallpaper images so that you can enjoy them outside of your Mac's desktop.
To locate the included OS X wallpaper images, open Finder and select Go > Go to Folder from the Menu Bar. Enter the following location and press Return:
/Library/Desktop Pictures
Alternatively, you can easily navigate to this folder in a Finder window. Note, however, that this is the system Library folder, located at the root of the drive, and not the user Library folder.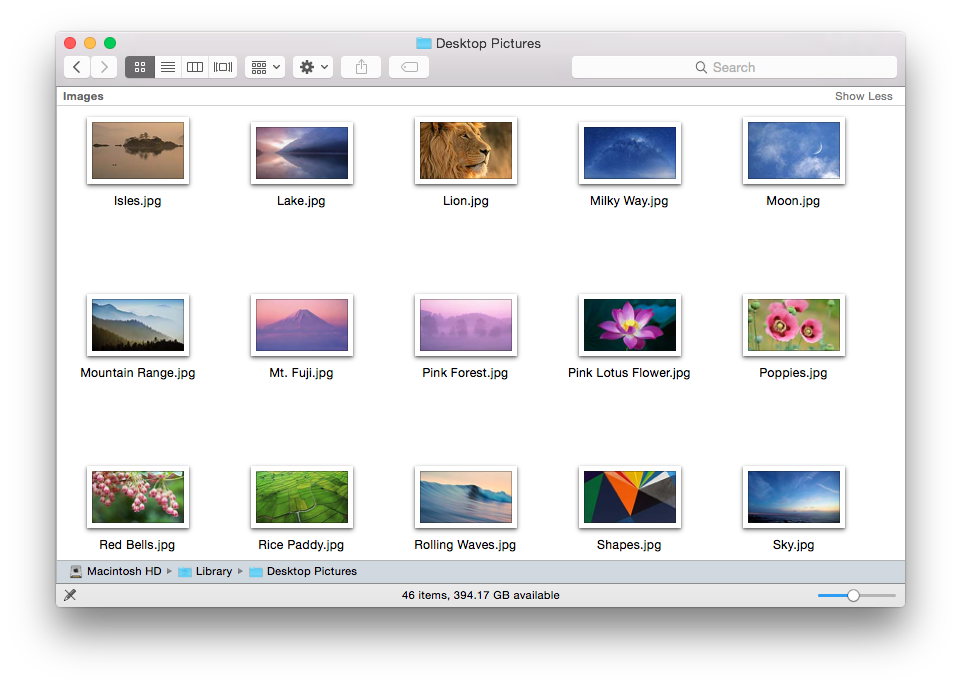 Here, you'll find dozens of high quality wallpaper images, including the default wallpapers of previous versions of OS X, such as OS X Mountain Lion's stylized image of the Andromeda galaxy. You're safe using these images for personal, non-commercial purposes, as outlined in the OS X Software License Agreement, so go ahead and enjoy having these great OS X wallpaper images on your Windows or Linux system, game console, or mobile device.
One note of caution, however: be careful not to delete or remove any images from the Desktop Pictures folder (if you drag an image out of this folder, it will be copied instead of moved). You need to enter an admin password to remove an image from this folder, so it will be hard to do so by accident, but if you do somehow delete any of these images, you won't be able to select them from the Desktop System Preference pane and you'll have to find a replacement copy online to get it back.
ClamCase Pro Keyboard Case for iPad: Typists Only
Read Next