Virtualization Benchmark Showdown – Parallels 10 vs. Fusion 7 vs. VirtualBox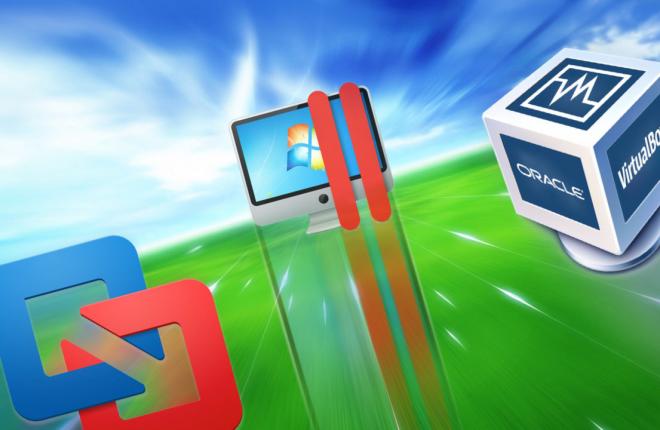 3DMark06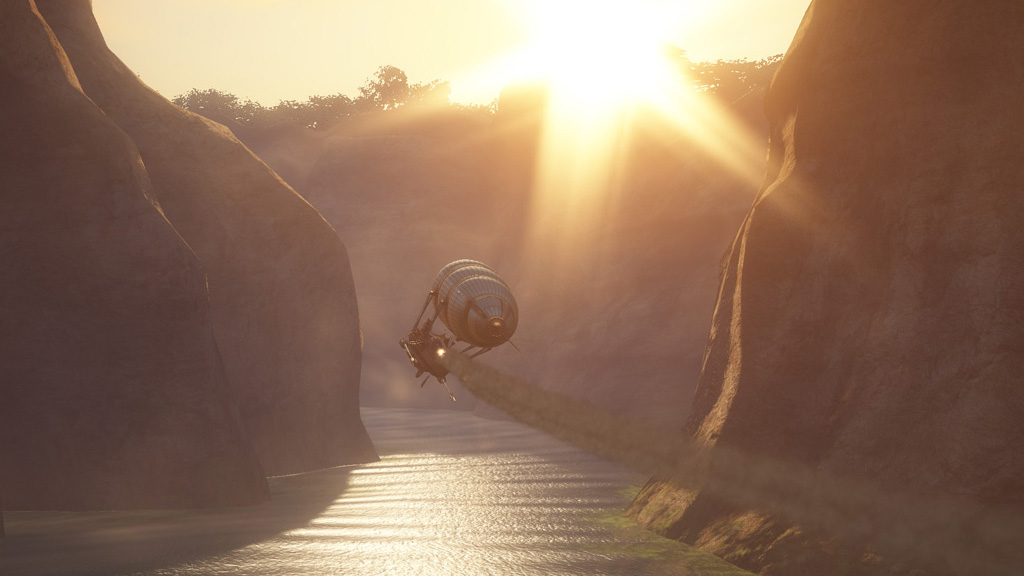 Both Parallels and Fusion offer DirectX support in Windows guest operating systems, but performance and compatibility remains limited. This forces us to use an older benchmark, 3DMark06, which was first released in January 2006 and is considered to be in "legacy" status by creator Futuremark. This is the most recent version of 3DMark that we could reliably run on both Fusion and Parallels, and that fact should set proper expectations for those looking to game on their Mac's virtual machines. 3DMark06 looks at DirectX 9.0 performance along with CPU-bound physics tests and produces an overall score, with a higher score equating to better performance. Although it now has experimental 3D support, our VirtualBox VM would not run the 3DMark06 test to completion, and is therefore omitted from the chart below.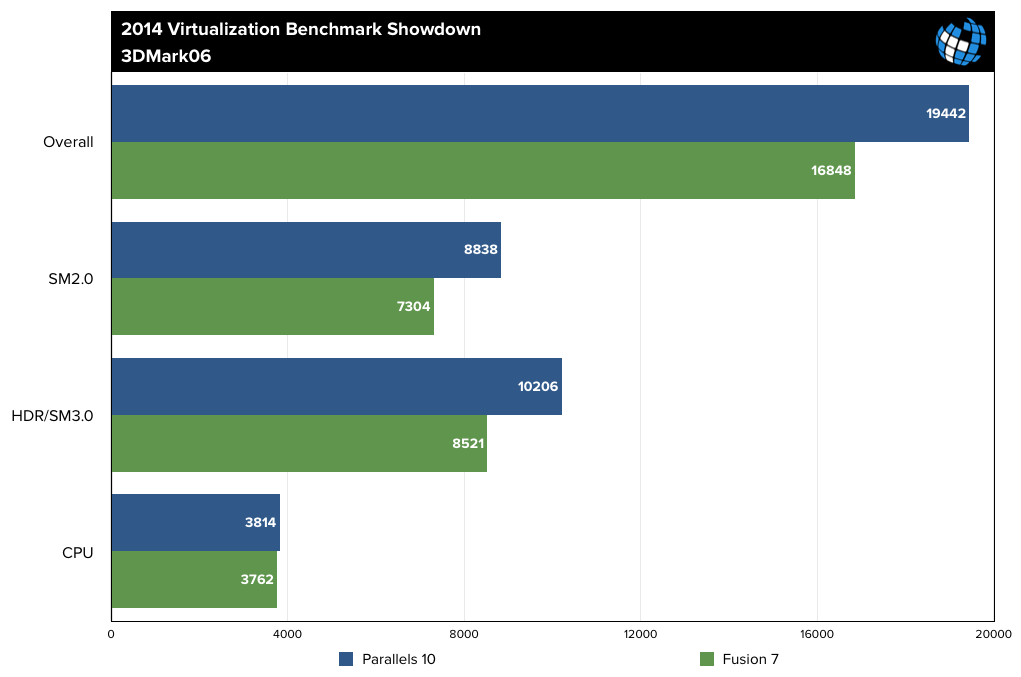 There's no question here, Parallels offers significantly better DirectX 3D performance than Fusion, and continues a lead in version 10 that the software has held for several years with an overall margin of victory of about 15 percent. Of note, however, is the very close CPU score, which suggests that Parallels 10's advantage may rest primarily with its superior graphics virtualization capabilities.
VMware Fusion 7 would not run the latest version of 3DMark, released in 2013, but for those who are interested, Parallels 10 on the Mac Pro's D500 GPUs had an overall score of 77,926 on the 720p Ice Storm test and 69,621 on the 1080p Ice Storm Extreme test.
[one_half padding="0 5px 20px 0″]
1. Introduction
2. Hardware, Software, and Methodology
3. Geekbench
4. 3DMark06
5. Cinebench R15
6. PCMark 8
7. Passmark PerformanceTest 8.0
[/one_half]
[one_half_last padding="0 0px 20px 5px"]
8. Handbrake Video Encoding
9. iTunes Audio Encoding
10. File Transfer Speed
11. Virtual Machine Management
12. Battery Life
13. Conclusions
[/one_half_last]
How to Open Links in the Background in iOS 8 Safari
Read Next