Best Chromecast Chrome Extensions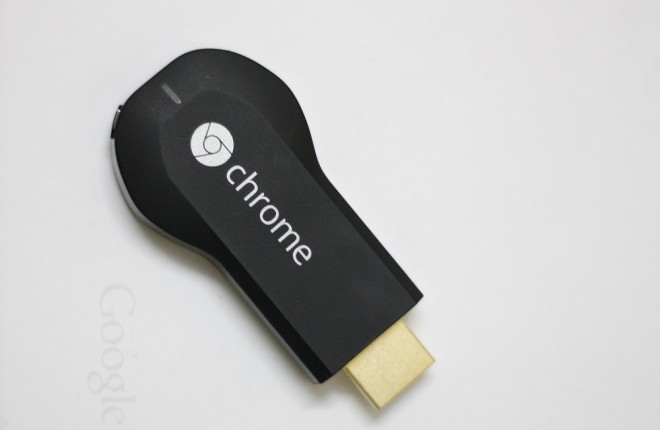 Google's Chromecast might just be one of the most popular streaming devices. It's reasonably priced and compatible with tons of apps. Of course, there's not a lot of support yet for iOS apps but the development team seems to be making strides towards improving the compatibility.
At first, Chromecast seemed rather simple. It was just a way to put Netflix straight to your TV via wifi and perhaps a couple of other popular players like the BBC iPlayer.
The device has evolved and today you're allowed to do a lot more than just binge watch Netflix shows. Here are some interesting extensions you can add to your Chromecast to make the best of it.
Vudu
Just when you thought video renting was extinct. Vudu is basically an online video rental store with a pretty balanced collection of new and classic movies. The way it works is that you rent a movie for a couple of days and you're able to watch it during that time.
Of course, Vudu only works if you're watching from within the US so you might need a strong VPN in order to watch the movies when traveling abroad or if you live outside the country.
Interestingly enough, Vudu also has a couple of films available for free. Some are always free and some are part of a rotation.
Another cool thing that you can do with Vudu is upload your own movies. You can use your film codes and upload them to the UltraViolet section with Vudu.
Crunchyroll
If you're into all things anime and manga, Crunchyroll is the place to watch any Japanese cartoon. It's a massive hub with a gigantic collection. What could be better than this, you ask? – How about the fact that it's free to join and watch?
Crunchyroll allows free registration and all its content is licensed so you don't have to worry about the legality. There's also a premium service available if you want an ad-free experience.
Another minor bonus for premium members is that the latest shows are immediately available to them once they've finished airing in Japan. But again, you don't have to pay to binge watch some of the most popular and also the more obscure Japanese animated series.
TalkTalk TV
Another pay-per-view app is TalkTalk TV, which used to be BlinkBox. The reason why this is also quite popular is because you don't pay a flat fee per month. You only pay for what you want to watch, when you want to watch it.
Plenty of movies are also available to rent for only a couple of bucks. The collection has pretty much all the major TV shows you'll also find on Netflix and Sky, so you're unlikely to miss out on anything.
As an added bonus, there are TV shows and movies that are released earlier on TalkTalk TV than more popular streaming services. All in all, it's a good alternative.
Rakuten TV
This app has the potential to be one of the best apps on Chromecast. Formerly known as Wuaki.TV, the service offers some of the most popular TV shows and movies at a very low flat subscription fee. It's also worth noting that the first month is free so you can just binge watch a couple of shows for a month and quit.
The selection is not massive at the moment. However, it's slowly but surely growing. While it may not be the best app to focus on right now, you should definitely bookmark it for when the service has more to offer.
BT Sport
The BT Sport app is the latest to join Chromecast. If you're into soccer, rugby, MotoGP, this is the app to have. It runs smoothly and offers everything from live matches to full replays.
But there's more to entertainment than just sports and TV shows. How about playing a game on your Chromecast? Is that possible? – Yes it is and one of the most popular ones these days is called RISK: Global Domination.
iPlayer
The app all UK users should have is obviously the iPlayer app. It has all the BBC documentaries and TV shows and you can watch them at your own leisure. It's also possible to use the iPlayer through a VPN if you're outside the UK, so there's really no excuse to not have it in your arsenal.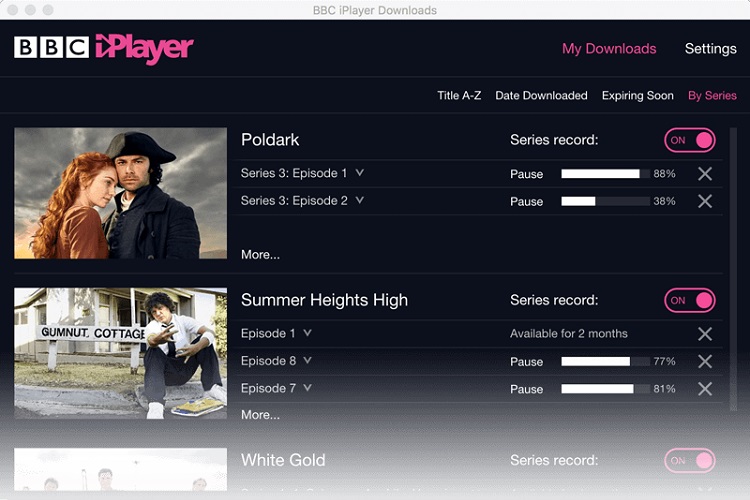 Netflix
Right now, it's hard to find a collection as impressive as Netflix's. A lot of their in-house films and TV shows are pretty much impossible to find on other streaming services, so for that alone they deserve a spot on your Chromecast.
While it's definitely not the cheapest service out there, the quality of the videos and the user-friendly interface still make it worthwhile. Still, it's good to have alternatives since fewer and fewer VPNs seem to work with Netflix.
This can be a big issue if you're traveling with your Chromecast outside the country.
What about other forms of entertainment and extensions?
RISK: Global Domination
The game can be played by a maximum of six players. If you're familiar with the classic RISK then this game needs no explanation. You take your turn and attempt to become the ultimate global empire.
What's really cool about it is that you can easily play with your entire family in the living room while sitting comfortably on your couch. If you have a big screen TV, proximity to the screen is not a factor anymore. Even better, the game has kid-friendly graphics so it can be fun for the whole family.
Angry Birds Friends
Some people may have gotten tired of Angry Birds but there are still plenty of loyalists out there. The game is now also available on Chromecast which means you can use your smartphone or your tablet to discipline those pesky birds on the big screen.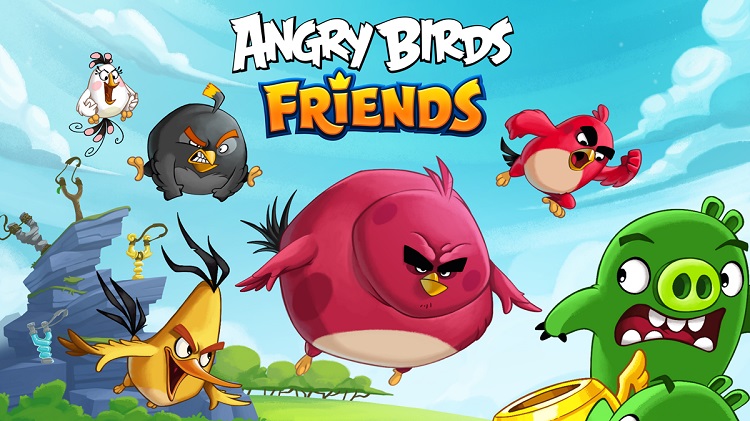 Monopoly
Who doesn't love a good game of Monopoly? The game has everything and its risk vs. reward gameplay usually makes it a great family activity. Chromecast now supports Hasbro's classic family game.
It may be even better to play it on Chromecast since you don't have to occupy an entire dinner table with paper money, houses, custom-rule cards, and everything else. The TV screen displays the entire game board and animations.
Each player can use his personal smartphone or tablet to roll the dice, organize pieces, and keep track of their money. It eliminates a lot of clutter and allows players to be more comfortable while playing.
Twitch
Since we're on the topic of gaming, we have to mention that the Twitch app is also compatible with Chromecast. When you're tired of playing and you're waiting for new episodes to come out, why not watch some fun streams to chill for a while, or watch pro streams to see how it's done?
Besides, the Twitch app is not restricted to showing just Android or browser games. Xbox, PlayStation, and PC games are also featured. So, it might also be cool to see some high-octane gameplay on a big screen TV of some games that won't run on your current hardware.
ES File Explorer
By far one of the most reliable file explorer apps, the ES File Explorer helps you keep track of all your apps and other downloads. A messy file structure will not only slow down your device but will make it work overtime and heat up more than it should.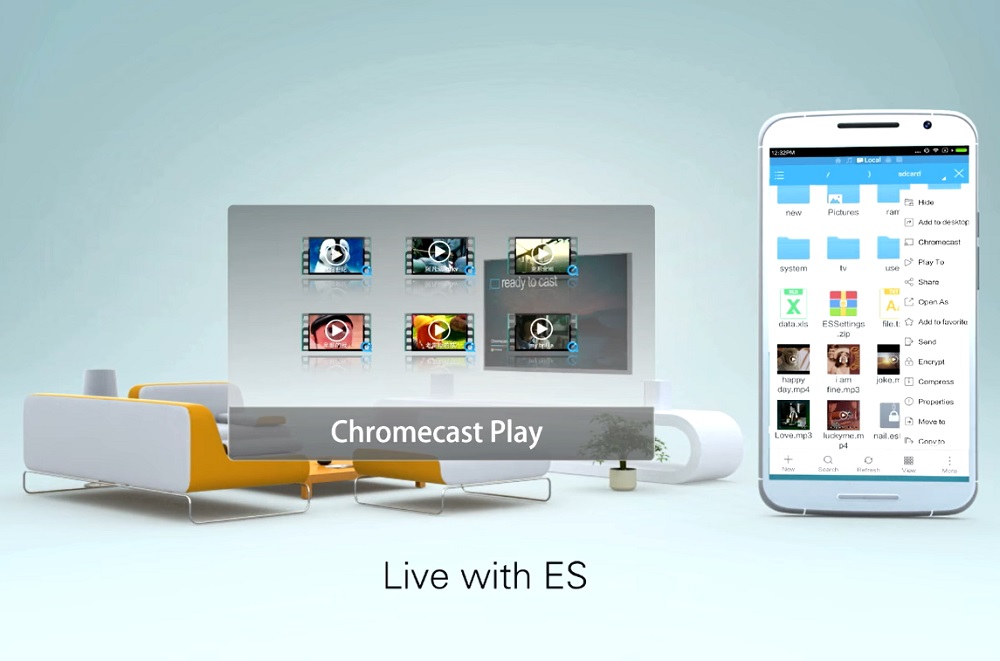 What's even more interesting besides the file managing feature is that the ES File Explorer lets you cast content to Chromecast. You just browse your relevant content and press cast to view it full-screen.
To make things even better, ES File Explorer is now a free app which only requires the ES Chromecast plugin to be installed.
Udemy Online Courses Support
Did you think you couldn't be productive on your TV? If you want to give Netflix a break, why not put your brain to work by taking in some Udemy courses on the big screen? They're certainly easier to see and read.
And, you don't have to just go for the expensive stuff. There are enough free courses to keep you busy for a long time.
PhotoCast
Due to how hard Chromecast developers are working to incorporate iOS support into their code, the PhotoCast is now a must-have app for Chromecast users with iPhones and iPads.
This app allows you to quickly and effortlessly share photos on your TV through your Chromecast device. The picture quality is optimized for your TV's real resolution. If you've used Dayframe before, or Chromecast Photos, then PhotoCast will be a breeze.
Just keep in mind that the app only works with photos from devices and not photos in cloud storage.
Final Word
Is the Chromecast worth it? – Yes. In fact, it's worth more now than when it first came out. It allows you to do so much more on a TV because it supports a wide range of extensions from streaming services and podcasts to photo sharing from various devices and various platforms.
The Chromecast allows you to change the way entertainment is done around the house. It lets you go bigger, bolder, louder, and with minimal effort.
63 Winter Captions to Celebrate the Cold Season
Read Next