The Best Free Movies on YouTube – September 2019
In the age of digital streaming, there is a huge demand for free movies and shows online. While services like Netflix, Hulu, and Amazon Prime Instant Video all exist to satisfy the need for instant entertainment, and on-demand digital rentals allow users to grab a movie for the night for only a few dollars on all of their devices, there's still something to be said for the ability to watch a movie without dropping a single dime.
TechJunkie's Cut the Cord Weekly
It can be tough to find films streaming online for free, and though we've previously covered some of our favorite free movie streaming services, there's something to be said for finding films to watch on YouTube for free!
As a service, YouTube is available on nearly every platform available: smart TVs, set-top boxes, Blu-ray players, smartphones and tablets, computers, and so much more. While apps like Crackle or TubiTV might not be viewable on the big screen, there's at least once gadget around your house that can hook up to your television to play content from YouTube, making it the obvious choice when looking for a site to find free movies.
But where do you start in your search for good quality movies? With so much content, from online web shows and vlogs to music videos and home movies of your cats, it can be difficult to find anything on the platform, let alone full-length feature films. Then there's the issue of copyright: while anyone can upload videos for free to the service, all the major movie studios want you to pay for their content.
While you might be able to find a copy of last year's blockbuster film floating around, it's more than likely those films will be removed immediately using automated copyright strikes. That leaves anyone looking to find entertainment on YouTube with only two major options: films that have entered the public domain, and films from independent creators that have been hosted on YouTube for anyone to watch.
Don't leave this page just yet, though! Whether you're a film buff or an average movie-goer looking for something to watch on a Friday night in, we think we have the content for you. There are plenty of great films available for free on YouTube, and though they may not hold up to the spectacle of watching the newest Marvel movie in theaters, that doesn't mean it lacks in proper value. In fact, we think you'll be surprised by the breadth of content available on the platform that's able to be watched for free on YouTube. YouTube is a gold mine of free content. YouTube's
If you're looking to save money by finding free movies online, check out these TechJunkie articles:
But let's start with YouTube. Check out some of the best movies that you could watch on YouTube, the world's second most popular search engine (after Google) right now—all absolutely for free!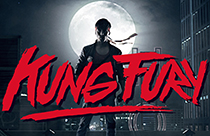 Kung Fury might be an odd film to kick off this list, but it's more than worthy of a mention here. It's a short film, clocking in at just over thirty minutes, making it an easy watch before the gimmick the film is working with wears out.
If you're unfamiliar, Kung Fury is a 2015 English-language film made in Sweden that pays homage to 1980s action, martial arts, and police films with all the self-awareness you could ever want from a passion project. This kind of kung fu film is just fun to watch!
The film opens with a Miami-based detective apprehending a ninja in a back alley, and spins out of control over its thirty minute runtime before ending with a plot that involves…well, no spoilers. Half the fun is in watching the film in disbelief. Director David Sandberg (not to be confused with David F Sandberg, another Swedish-born director best known for directing Lights Out and Annabelle: Creation) crowdfunded the project, and though Kung Fury failed to meet the $1 million stretch goal to create a full-length movie out of the project, Sandberg was still able to film this successful 30 minute short that ended up showing at the Cannes Film Festival. Kung Fury is incredibly fun and funny, and despite its short running time, is absolutely worth checking out with some friends on a Friday night. Sandberg has hinted at a full-length sequel, something we're excited to see over the next couple years.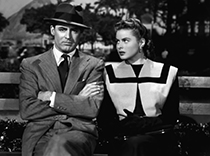 Nothing like some classic Hitchcock thrills to liven up movie night. Notorious lives up to its name, considered by many film scholars to be an important moment in Hitchcock's line of work. Despite the film's age—now over 71 years old!—Notorious's acting, direction, and dialogue all manage to play well today, with excellent performances from both Cary Grant and especially Ingrid Bergman.
There's so much to love about this film: Nazis, spycraft, romance, and two now-infamous scenes that still play well to this day. Bergman stars as the daughter of a convicted Nazi spy, who is recruited by Grant's T.R. Devlin, a government agent who requests she infiltrate a Nazi organization as a spy on the United States' behalf. While waiting for her assignment, her and Devlin fall madly in love—only for Devlin to push her away when the assignment finally lands.
The story twists and turns, and moves at a fairly rapid pace for 1940s filmmaking, and even featured a groundbreaking scene where Hitchcock broke the "three-second kiss" ban by having Grant and Bergman kiss for three seconds before disengaging to murmur, before beginning to kiss again. Notorious is worth a watch, both as a historically relevant piece of art and as an entertaining film on its own. As a special treat, watch Mission: Impossible II after this film to see how similar the two plots are!
23

Night of the Living Dead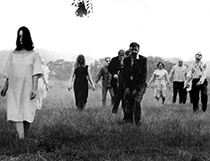 Another classic film, this time from the 1960s, George A. Romero's Night of the Living Dead is one of those watershed moments in filmmaking that everyone should see. While not being responsible for the zombie genre, Living Dead is rightfully credited as having reinvented zombie stories as we know them today.
The influence the film had and still has on creators around the world can't be discounted—without Living Dead, we wouldn't have Shaun of the Dead, The Walking Dead and its related television show and Tell Tale-developed video games, or even possibly the career of director Zack Snyder, whose first major motion picture was the 2004 remake of Dawn of the Dead. And that's to say nothing of the groundbreaking and controversial choice to cast an unknown black actor in the starring role in a largely white-casted film.
Though Romero may not have intended this, the ending and story itself play well as a parable about race relations in America, though you'll have to see the movie for yourself to decide whether or not that reading of the film holds up. As for the plot, though the basic zombie story may be overplayed in 2017, in 1968, it was exhilarating, to say the least. Any horror or zombie fan owes it to themselves to check this one out. If you like it, there's a whole series of sequels, remakes, and homages worth watching as well.
22

The Brave Little Toaster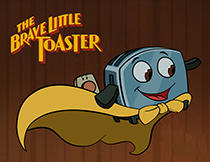 This movie may now have the modern Disney logo in front of it, but both the film and book versions of The Brave Little Toaster date back to the 1980s. As a movie on its own, Toaster may only play well to children, with limited entertainment value for older viewers. That said, the legacy of Brave Little Toaster makes it a must-watch for any fans of animation. Let's start with the basic plot: the film takes place in a world where appliances come to life when humans are around.
Five of these appliances, including an electric blanket, a vacuum cleaner, and yes, the titular toaster, go on a quest together to find their original owner, and antics ensue. If the film's plot sounds a bit like Toy Story, well, you're not wrong. John Lasseter, the director of the first two Toy Story films, originally pitched the film to Disney, in his first CGI-pitch ever.
Lasseter was let go after the pitch; not l0ng after, he joined Pixar, using his leftover ideas from Toaster to create the first-ever full-length CGI film. Plenty of other talent came out of Toaster as well: animators from the film went on to work on The Little Mermaid, Beauty and the Beast, Tarzan, and more.
Effects animator Mark Dindal directed The Emperor's New Groove and Chicken Little; meanwhile, character designer Rob Minkel directed The Lion King and Stuart Little. Even the voice talent, including actors like Jon Lovitz and Phil Hartman, would later become famous for their work on shows like The Simpsons. And of course, Lasseter eventually ended back up at Disney, in charge of the entire animation department.
The film is good, but for anyone interested in animation, it's a must-see film, purely for the talent behind the screen. The Brave Little Toaster is an essential animated film for those seeking to learn more about animation by seeing a classic of the genre.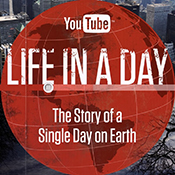 We have plenty of movies to suggest, but Life in a Day might be the only free film on YouTube actually made for and about YouTube itself. Life in a Day is a fully crowdsourced documentary that uses footage from around the world, using footage from 80,000 clips of user-uploaded content on YouTube to track what it was like to be alive on July 24th, 2010. Produced by Ridley Scott (Alien, The Martian) and National Geographic, Life in a Day isn't like most other documentaries you've seen. The film doesn't follow a linear narrative. Instead, Life in a Day focuses on footage from around the world to display a day in the life of normal citizens.
The film took over seven weeks to edit, a fairly miraculous timeframe considering that footage from those 80,000 videos had to be edited down to a film that runs just over ninety minutes total. Considering the videos were in several languages, resolutions, and shot in sixty different frame rates, creating a cohesive film from the footage alone was miraculous in its own right. Life in a Day might not be a film you watch over and over again, but as a historical document, it's well worth checking out.
20

Plan 9 From Outer Space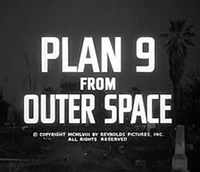 Plan 9 from Outer Space is far from the first movie to be considered the "worst of all time"—that honor would belong to 1936's infamous Reefer Madness—but Plan 9 certainly is up there.
The film, released in 1959 and directed by Ed Wood, is considered by plenty of film critics to be the worst film ever made, though as (almost) always happens with films considered this terrible, plenty of critics will stand up for the film as a pleasant "so-bad-it's-good" watch, and we feel similarly. From the terrible dialogue to the special effects, the film is so incredibly inept at being cohesive that you can't help but admire its ambition.
Some of the mistakes aren't quite Wood's fault, as the visibility of microphones and other stage equipment in the non-widescreen version of the film, but regardless, it's still comical to see such a messy film star actors like Bela Lugosi (who had passed away three years before Plan 9 was even completed; Wood used completed footage from unrelated films to add Lugosi to the film).
The legacy of Wood's "masterpiece" is something of Hollywood legend: the film included a conversation between two characters implying UFO sightings were part of a government conspiracy, and the filming of Plan 9 is shown in the final act of Ed Wood, a biographical film about the director starring Johnny Depp in the title role, directed by Tim Burton. If you're in the mood for some laughs at a 50s science-fiction B-movie, give this one a shot.
Plan 9 from Outer Space is so good that it's bad and all science fiction film buffs should see it at least once.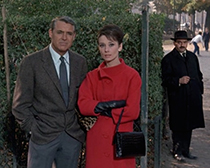 Our second film on the list starring Cary Grant, Charade's similarities with Notorious don't end there. While the film is a romantic comedy and mystery, instead of the thriller one may expect from Hitchcock, director Stanley Donen and writer Peter Stone crafted a film considered one of the best Hitchcock films never made by the man himself.
Grant and his on-screen co-star Audrey Hepburn have incredible chemistry, and the score was written for the film by Henry Mancini still holds up as one of his best pieces of work today. Outside of the two leads, you can catch Ned Glass, previously known for his performance as Doc in West Side Story two years earlier, George Kennedy, who would later play Dragline opposite Paul Newman in Cool Hand Luke, and Walter Matthau (The Odd Couple, The Taking of Pelham One Two Three, The Bad News Bears) as CIA agent Hamilton Bartholomew.
The film has belonged in the public domain since its release; Universal Pictures, the studio behind the film, failed to place a copyright symbol on the reel, which, prior to 1978, was required to protect the copyright status of the film. As such, the film has been streaming for free on YouTube for years.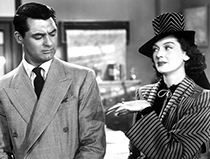 Cary Grant just can't seem to stop slipping into the public domain. With His Girl Friday, a 1940 screwball comedy co-starring Rosalind Russell, we see his third film added to the list of films available to watch on YouTube. Set at a newspaper called "The Morning Post", Friday sees Grant as a hard-boiled newspaper editor determined to sabotage the plans of his ex-wife, who is set to remarry an insurance salesman and move to Albany, NY to settle down as a wife and mother. Grant's character Walter gives Russell's Hildy one final assignment: to cover the execution of a convicted murderer.
The film is an adaptation of a stage play titled The Front Page, reconfigured to add the romantic subplot featuring Russell, whose character was originally a male co-lead. His Girl Friday has landed on the American Film Institute's Best Comedies list, and since the film company failed to renew the copyright registration for the title in 1968, you can watch the film for free on YouTube for yourself.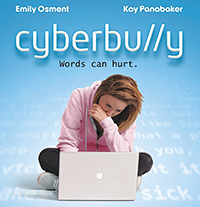 Cyberbully is not a great film, or even really a good one. It was a made-for-TV film that premiered on ABC Family back in 2011, and though its premiere garnered over 3 million viewers and scored high marks from Common Sense Media, the film is a melodramatic look at online bullying, and while there are certainly benefits to this film raising concerns over online bullying, Cyberbully hasn't aged well since its premiere six years ago, and the performances from Emily Osment and Kay Panabaker in this film are rough to say the least.
Still, this film has fans on both sides of the aisle—some viewers love the drama displayed in the film, making it like an addictive Lifetime drama for teenagers, while other fans can find something amusing out of the "So-Bad-It's-Good" nature of the film.
Neither side is wrong in their enjoyment of the film, and whichever party you fall into, one thing is for sure: this film isn't boring in the slightest. Still, if you're expecting a masterpiece of cinema and filmmaking, maybe skip this one.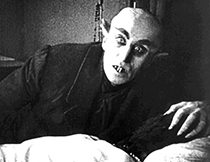 We're not here to say that Nosferatu is a film for everyone. Considering its nearly one hundred years old now, not all modern audiences will fall in love with this 1920s German horror title. But any fans of horror as a genre, or of German expressionism, or even of the character of Dracula, owe it to themselves to see this film, shot throughout 1921 and 1922 as an unauthorized adaptation of Dracula.
The film was once ordered to be destroyed, but several copies of the film managed to exist long enough for the film to be considered an important piece of art. Nosferatu is perhaps one of the creepiest adaptations of Dracula we've seen, inspired by the original novel but with names of the main characters changed in an effort to avoid legal troubles (it did not work).
The first act is a bit clunky, but the rest of the film remains as eery to watch today as ever, making it a perfect watch for Halloween if you're tired of the same old jump scares and blood-and-guts routine every horror film seems to perform these days. Nosferatu is excellent because it can manage to avoid parody and cliches.
The film was made before both the Bela Lugosi and Christopher Lee adaptations of the novel, making it feel as original today as it did back then. And with the film listed publicly on YouTube, there's no reason not to check it out.
15

Angels in the Outfield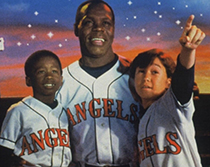 This is one of the few movies on this list that is hosted on YouTube despite its copyright status, which is still in full effect and owned by Disney. Considering the film has been hosted on the site for years, however, we feel comfortable listing the title as a film you can check out for yourself on YouTube. If you're unfamiliar, this 1994 sports fantasy comedy follows the California Angels (now known as the LA Angels), a baseball team that can't seem to score a win—until, that is, a group of angels answering the prayers of a young boy for the Angels to win a pennant in order to recreate his broken family, a promise his father made sarcastically. Angels in the Outfield is perhaps most famous today for its cast of both existing and to-be stars, including Danny Glover, Christopher Lloyd, Tony Danza, Neal McDonough, Adrien Brody, Matthew McConaughey, and as the starring child, Joseph Gordon-Levitt.
Though the film itself received mixed reviews from critics overall, it holds up today as an enjoyable family sports comedy, a film that doesn't get made too often anymore, and you can watch it for free on YouTube today.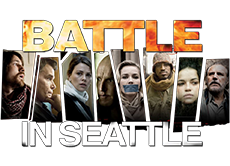 Battle in Seattle's listing on YouTube cites Charlize Theron and Channing Tatum as the stars of the film, and while we won't go as far as to say that's an incorrect statement, both actors play relatively minor roles in this 2007 political action docu-drama. If you're unfamiliar with the film, Battle in Seattle follows multiple characters around during the 1999 Seattle World Trade Organization (WTO) protests, which drew 40,000 protestors and ended with the resignation of Seattle police chief Norm Stamper, increased exposure about the WTO in the United States, 157 individuals arrested without probable cause, and $250,000 paid out to the victims of unwarranted arrests by the city of Seattle. The film follows five days of protests, including November 30th, a day known among protesters as "N30." Despite the overemphasis on the roles played by Channing Tatum (who plays an officer) and Charlize Theron (who plays a pregnant woman named Ella), there are a ton of other recognizable stars in this film, including Michelle Rodriguez, Woody Harrelson, Andre Benjamin, Ray Liotta, and Connie Nielsen. Battle isn't a perfect film, but it's one well worth checking out, if only for the incredibly interesting story behind the events displayed.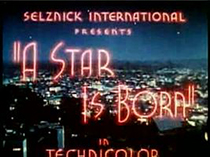 If you aren't tuned into the aesthetics of old Hollywood films, the original version of A Star is Born might be difficult to watch in 2017. Though the film is considered something of a classic, most people consider the 1954 remake starring Judy Garland as the superior film, and even the 1976 version starring Barbra Streisand and Kris Kristofferson has its defenders, though certainly not as many. But for any fans of classic Hollywood productions, A Star is Born is a must-see film. The chemistry between the two leads is excellent, and it provides a certain context for the 1954 Garland adaptation that demands attention. Plus, with the film having been in the public domain since the 1960s, it's easy to find a copy streaming online. If you need some extra push to check this one out, the remake directed by and starring Bradley Cooper, along with Lady Gaga in the titular "star" role, and produced by Clint Eastwood, is currently in theaters and headed towards a healthy stream of Oscars.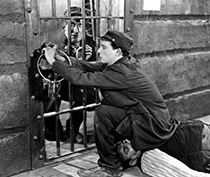 To this day, the films of Buster Keaton remain not just watchable, but shockingly entertaining considering the age of the films. First released in 1928, Steamboat Bill Jr. is a landmark piece of filmmaking, both in the career of Keaton and for silent comedies in general. Steamboat Bill Jr. was, in many ways, one of the last films of its type. It was the final film Keaton made with his independent production team, and his final film produced through United Artists before he moved to MGM and lost much of his creative control behind the camera. At the time, the film was a box-office bomb and received mixed reviews; it has since been reconsidered as a masterpiece of its era, and was included in the book 1001 Movies You Must See Before You Die. The film might not reach the highs of Sherlock, Jr. or The Cameraman, but it's an important film nonetheless—in fact, the title of the film inspired a cartoon released six months later, titled Steamboat Willie. That cartoon was created by Walt Disney, and featured the first appearance of Mickey Mouse.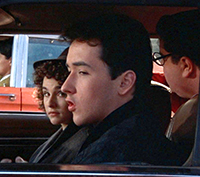 Moving back out of early 20th century Hollywood productions, we have the breakthrough performance of John Cusack in Better Off Dead. Though Cusack had been featured in Sixteen Candles a year prior, Better Off Ted was one of Cusack's first starring roles, and his first of two films with director Savage Steve Holland. The film stars Cusack as Lane Myer, a high school student who is on the verge of suicide after his girlfriend dumps him right before Christmas. The film is an odd tonal mix, combining the standard 80s teen comedy with black humor and surrealness that made the film destined to be a cult classic. While Cusack was reportedly not a big fan of the film following the premiere, he has since told fans that he has nothing against the film. Better Off Dead is a zany comedy that could really only be made in the 80s, finishing with a big ski race and featuring a claymation sequence showing cheeseburgers in love. It's a weird film, but for some, that makes all the difference when watching the movie. Definitely check this one out.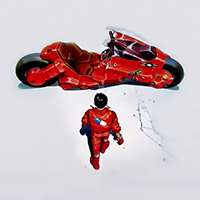 Akira is a classic by any stretch of the word, both in terms of animation and pure cinematic spectacle. Despite its age—nearly thirty years old—it's a landmark film for Japanese cinema, having developed a cult following since its release in 1988 (and its wider North American re-release in 2001). Considered by many scholars to be one of the best science-fiction films of all time, Akira is set in a crime-ridden Neo-Tokyo, Akira tells the story of Shōtarō Kaneda, the leader of a biker gang who discovers their childhood friend, Tetsuo, has gained superpowers following a motorcycle accident, threatening the Japanese military complex as a whole and sparking rebellion following a disastrous World War III. Unlike similar films like Ghost in the Shell, Akira hasn't seen endless spinoffs and sequels; in fact, rumors of a live-action Hollywood adaptation of the film have been around since Warner Bros. acquired the rights in 2002. Most recently, Taiki Waikiki, the director of What We Do in the Shadows and the upcoming Thor: Ragnarok has been tagged to direct an adaptation, but until we see that project come to life, Akira remains as a standalone film. The dub is available to be watched on YouTube, though don't be surprised if it gets pulled off the site.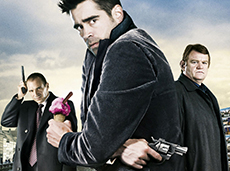 We've seen plenty of writers make the jump from the stage to the screen, but typically a writer will stay just that: a writer. Clifford Odets, Tom Stoppard, Neil Simon, and David Mamet all found a positive balance between writing for Broadway and Hollywood, though not all of their assorted efforts to transition were successful. In that sense, no one has quite found success like Martin McDonagh. After finding success with his first fix plays (separated into two distinct trilogies, the last piece of which remains unproduced and unpublished), McDonagh made the jump to directing and writing films, first with his short film Six Shooter and followed up in 2008 with In Bruges, his feature film debut. In Bruges stars Brendan Gleeson and Colin Farrell as two Irish hitmen sent to Bruges, a city in Belgium, by their boss (Ralph Fiennes) to await further instructions following a disastrous hit where a young child was murdered in the process. The film is violent, dark, and humorous, featuring incredible performances from the entire cast, and is specifically notable for McDonagh's dialogue. Currently streaming on YouTube, the film is something of a masterpiece, and with McDonagh's third feature, Three Billboards Outside Ebbing, Missouri arriving later this fall, it's a great time to familiarize yourself with the man's work.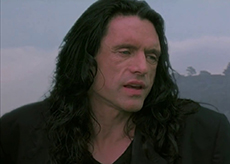 Make no mistake: The Room is a bad movie, with terrible writing and direction, wooden acting, poor editing, and plot holes so large you'll fall into them if you aren't careful. It is, by all counts, a terrible film. And yet, nearly fifteen years after its original release, it's still shown at midnight screenings. The cast, specifically the star and director and his co-star, still hold signings and meet-ups. Celebrities like Kristen Bell, Jonah Hill, Alec Baldwin, and Paul Rudd count the film among their favorites, and James Franco is bringing a film adaptation of the making of the movie to cinemas later this year with an all-star cast. The Room is the pinnacle of so-bad-it's-good filmmaking, a film that must be seen to be believed. It is nonsensical, incomprehensible, and terrible by every sense of the word—and yet, it's hilarious, enjoyable, and can be considered a "masterpiece" of sorts. Get a group of friends together and hit play on The Room. Be prepared to laugh harder than you've ever laughed, to be shocked, confused, and thoroughly uncomfortable at the sex scenes. The Room is in a class all its own. Don't skip this one.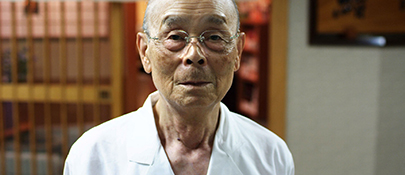 One of those documentaries that tends to get constantly thrown around as a must-see film, Jiro Dreams of Sushi is a 2011 film that follows Jiro Ono, an 85-year old (and now 92-year-old) sushi master and owner of a Michelin three-star restaurant in a Tokyo subway station. Jiro serves a tasting menu of 20 courses for around $300 in his ten-seat sushi-only restaurant. While the film follows his sushi-making skills, it also profiles Jiro's sushi chef sons, one of whom have opened his own restaurant as a mirror image of his father's. Meanwhile, the elder son works for Jiro and faces the prospects of taking over the restaurant upon Jiro's retirement or death.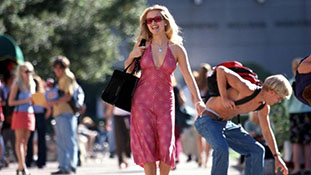 Elle Woods (Reese Witherspoon) an attractive, wealthy and popular fashion merchandising student and president of her Delta Nu sorority, is crushed when her boyfriend Warner Huntington III breaks up with her over a romantic dinner rather than proposing to her, as she was expecting. He argues that he needs a more serious woman in order to fulfill his political aspirations, which include attending Harvard Law school. Encouraged by her sorority sisters, Elle decides to also enroll in Harvard Law in order to win Warner back. After much effort, Elle manages to gain admission but soon discovers that the personalities and atmosphere in Harvard are very different from hers. In order to win back the love of her life, she'll have to study like hell. Though the script is fairly formulaic, Witherspoon's performance elevates this film into something great.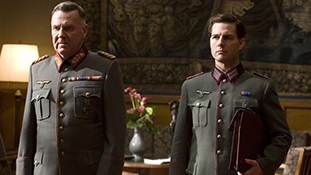 Valkyrie came on the heels of Tom Cruise's career drop in the mid-2000s, following a public crisis that led to the infamous Oprah's couch video. Released in late 2008, the film seems like a relic from far beyond just a decade ago, a mid-sized historical thriller that was outshined by the following year's blockbuster megagiant Inglourious Basterds, which, despite being a very different film, still tackled an attempt to bring down Hitler during World War II. Cruise plays Col. Claus von Stauffenberg, who serves Germany with loyalty and pride but fears that Hitler will destroy his country if allowed to run unchecked. With time running out for Germany and the rest of Europe, von Stauffenberg joins a group of like-minded, high-ranking men who want to overthrow the Nazi regime from within. With everything he holds dear in the balance, von Stauffenberg becomes the trigger man in a plot to assassinate the evil dictator.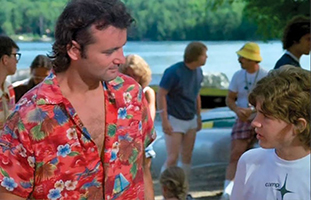 While mostly notable for being Bill Murray's first film appearance, along with the launching point for director Ivan Reitman (Stripes, Ghostbusters, Twins), Meatballs is a fun time in its own right. A classic summer camp comedy from 1979, the film follows two major plots as the summer comes and goes. Tripper Harrison (Murray) is the head counselor of the new CITs for the summer, playing pranks on the camp director Morty while also trying to keep his trainees in line. Meanwhile, a young camper named Rudy struggles to adjust to being away from home, causing Tripper to take him under his wing. The film spawned a series of sequels, all without Murray attached.
3

Bill and Ted's Bogus Journey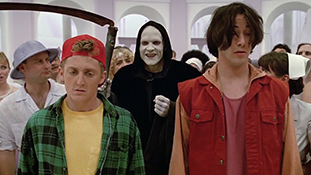 Following the success of the original Bill and Ted film, Bill and Ted's Excellent Adventure, a sequel was bound to arrive. Two years after their time traveling adventures of the first film, Bogus Journey sees Bill and Ted being killed by robot doubles who capture their fiancées, and their attempts to get back from the afterlife by challenging the Grim Reaper to a series of games. Bill and Ted (along with the Grim Reaper) eventually return to present-day Earth just prior to the Wyld Stallyns' performance at the Battle of the Bands, which takes place later that night. Much like the first film, Bogus Journey received mixed reviews but has achieved cult status since then. A long in the works sequel titled Bill and Ted Face the Music finally arrives next year.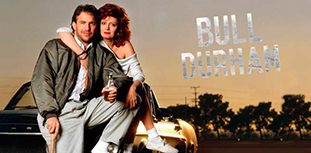 In Durham, N.C., the Bulls minor league baseball team has one asset no other can claim: a poetry-loving groupie named Annie Savoy (Susan Sarandon). As the team's season begins, Annie selects brash new recruit Ebby Calvin Laloosh (Tim Robbins), whom she christens "Nuke," to inspire with the religion
of baseball. Nuke also receives guidance from veteran player Crash Davis (Kevin Costner), who settles Nuke's erratic pitching and teaches him to follow the catcher's lead.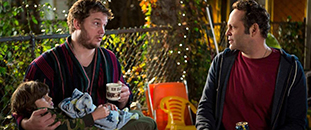 Amiable slacker David Wozniak (Vince Vaughn) drives a delivery truck for his family's company and is content with a life of mediocrity. However, when he learns that he is the biological father of more than five hundred offspring (due to several hundred sperm donations when he was younger) and many of them are suing to learn his identity, he decides to hold himself acc
ountable for his actions. He finds some of his progeny and becomes involved in their lives; however, when David's girlfriend announces her pregnancy, she keeps her expectations low.
Disclaimer: Some pages on this site may include an affiliate link. This does not effect our editorial in any way.