The 5 Best Lightweight Antivirus for Your PC or Laptop [June 2020]
When it comes to protecting your computer, a good antivirus is a must-have, no matter whether you're running Windows 10 or MacOS. Though both operating systems have really stepped up their security in recent years, neither are able to protect you from all outside threats. If there's one thing you need to know about your computer, it's that you can't do too little to help protect your PC. You've probably heard of countless antivirus solutions, like Kapersky Antivirus or Nod32. Like most security suites, they protect your system from invading forces and harmful intruders, keeping your data from getting corrupted. If you don't secure your system, well, you're prone to attacks that can cause you a lot of trouble.
These antivirus programs are reliable and have a good reputation, but they also eat up a lot of your system's resources. This can hamper your device's performance, eat up your RAM, and cause everything to run slower. On top of everything else, they can often cost a pretty penny. If you already shelled out to get a new PC, you probably don't want to drop another $100 on protecting it.
Luckily, there are various reputable antivirus programs that are much lighter. Most of them are completely free and good enough to keep your home or small business network completely secured. This article will list the top five antivirus programs that will protect your computer without slowing it down.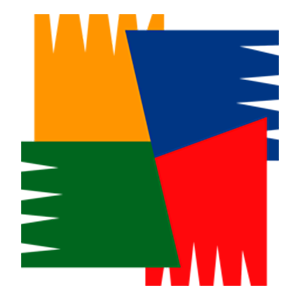 AVG is a free antivirus program that provides all the necessary solutions for your personal devices. You can install it on your personal computer, and there is a smartphone version as well. If you want to secure a larger group of computers such as a business network, you will have to buy a premium version.
This program will provide all the essential protection in its free version. It protects from viruses, malware, and spyware. It will check your downloads and warn you if any file is corrupted or infected with malicious software. If you try to visit any unsafe link, AVG will block it and notify you about the risks. You can also perform a thorough computer scan at any time.
The best thing about this antivirus is that the updates are regular and automatic. So, once you activate it and install it, you won't have to worry about the outdated definition database. It is so lightweight that you won't notice it while working on the computer.
When talking about system performance, Avira is one of the best. The free version of this software resembles the previous two on this list. You get essential protection that prevents all the threats and suspicious files from infecting your system. You can also secure your passwords and browser and block suspicious links and downloads.
What is different from other programs is the Tune-up option. Not only is Avira lightweight and resource-saving but it also helps boost your system's performance thanks to the built-in system acceleration tool. This feature alone makes it one of the best lightweight antivirus programs around.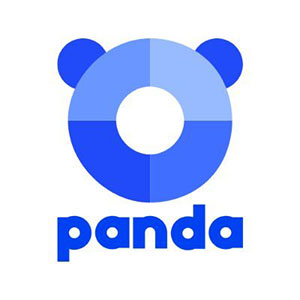 Panda Security has a free lightweight version. As with most light antivirus programs today, the bulk of the work is done in the cloud, so it will not take up a lot of your system's memory. It will provide great virus protection with frequent automatic updates performed quietly in the background.
You can schedule scans whenever you want. If you have resting time when you don't use your device as much, you can schedule a thorough scan and feel safer. The built-in 'Multimedia mode' feature will disable all the notifications and pop-ups. Therefore, it will not interrupt you while gaming, listening to music, or streaming a video in full screen.
For home-based security, Panda offers everything you need. It is light, unnoticeable, and dependable.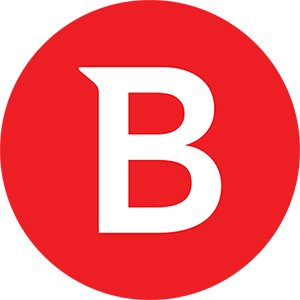 Bitdefender has over 500 million users worldwide and while it isn't perfect, it's often looked at as one of the lighter programs you can grab today. The free version comes with all the necessary features to fully protect your home-based network and system. It will scan your active apps around the clock and remove anything malicious right away.
It offers great web-browsing security. When you browse, you will not have to worry about phishing websites because Bitdefender blocks them by default. Also, the system will detect all scam websites and will alert you about any possible fraud.
You can run a scan of your device in the background and not even notice it while you are doing your usual thing. It doesn't crowd you with ads or scare you with sudden notifications and pop-ups. It is silent, light, and reliable.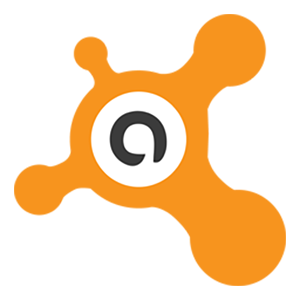 If you're looking for the lightest antivirus on the market today, Avast is probably your best bet, though not without some major catches. Not only is it one of the most popular suites behind Microsoft's own Defender software, it also holds some of the lowest memory usage scores during both idle and scanning. It successfully blocks ransomware, spyware, phishing threats, and other malicious software. It can provide a report on your Wi-Fi and password weaknesses and see if there are any intruders connected to your network. It can also secure all your passwords and make them harder to decrypt.
This program has an algorithm set up to automatically send any threat to the Cloud. It will then analyze it and submit a report on this newly discovered threat to the database so that all users are aware of it.
The Premier version of the program has many interesting features. Among other functions, it can pre-test suspicious apps and detect fake shopping websites. Despite all the flashy additions in the Premier version, the free version of Avast will protect your system even better than premium version of some other programs.
Let's be clear, however: Avast has added a lot of additional features over the last few years, so you'll want to make sure you do a clean custom install without the additional software installed on your operating system. Avast can run lightweight, but you need to know how to edit the app to ensure it does. The app has been found by third-party independent tests to be surprisingly efficient, since it recycles its processes every ten seconds, but you need to make sure you run it on a custom install to get the best performance.
***
Is there some other lightweight antivirus program you believe deserves a place on this list? Tell us about it in the comments below!
Disclaimer: Some pages on this site may include an affiliate link. This does not effect our editorial in any way.