The Best YouTube Chrome Extensions [June 2019]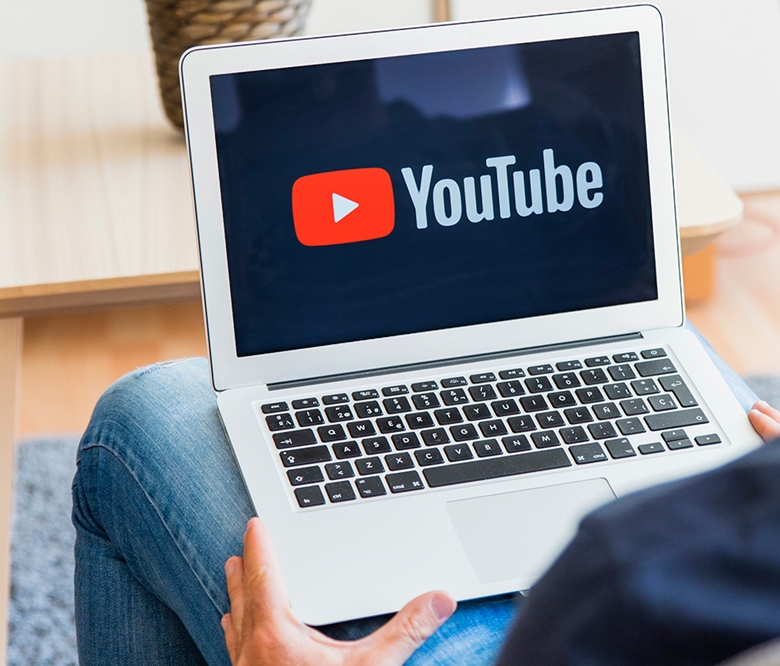 YouTube has become so much more than a video-sharing platform. Now, it's the place to get free education, learn how to cook or operate a power drill, or even try to earn some money as a creator. This is one of the main reasons there are so many extensions that can enhance your user experience on YouTube.
Although there is no official categorization, YouTube extensions can be divided into those that help the creators and those that help regular users. Here you'll discover the top picks in each category. These extensions work with Chrome, but some are available on other browsers as well.
Top Picks for Regular Users
Improve YouTube!
With more than 200,000 users, this is one of the most popular extensions in its category. And as the name suggests, it improves all the small things that you might find less than perfect.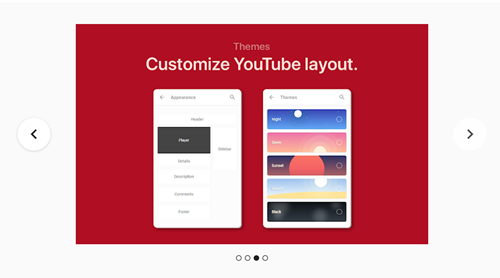 This extension allows you to customize the YouTube layout and get rid of all the playlists, annotations, and auto-play. More importantly, Improve YouTube! uses h.264 encoding, which means that you should have a better user experience without straining the CPU.
The basic features are free, and with a small fee, you can get additional functions like screenshots, default auto-play, loops, and more.
Turn Off the Lights
Turn Off the Lights is like having dark mode on YouTube. The extension dims everything but the video you are watching so you can have a more pleasant viewing.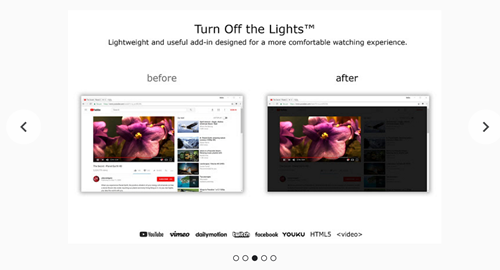 After installing the extension, you can turn the lights on and off with a single click on the light icon in the browser. This is neat, but compatibility and keyboard shortcuts are the main highlights indeed. Turn Off the Lights works with Vimeo, Hulu, Youku, and Dailymotion, plus it's available on all major browsers.
As for the shortcuts, there are just too many to name all of them. To give you a hint of what's available, Alt + F10 toggles the Eye Protection on and off.
Floating
If you like to keep YouTube videos in a small thumbnail window while you surf the web, Floating is a perfect extension for you. That said, the extension offers this function with a proprietary app, but both pieces of software are lightweight so there's no need to worry about wasting resources.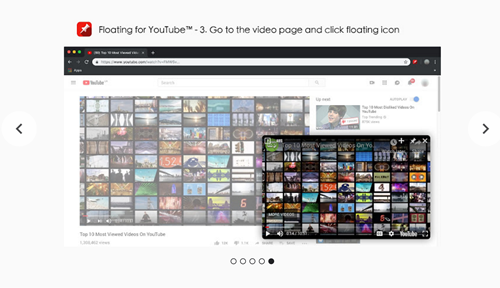 This extension is compatible with HTTPS and HTML5 videos on YouTube, and it also offers handy keyboard shortcuts. For example, use F + arrow keys to jump the playback and press just the F key for full screen.
Top Picks for Creators
Keywords Everywhere
As a creator, you are well aware of the importance of keywords to make your videos more accessible to the target audience. The Keywords Everywhere extension allows you to enter any phrase or word and get instant competition rating, CPC, and search volume.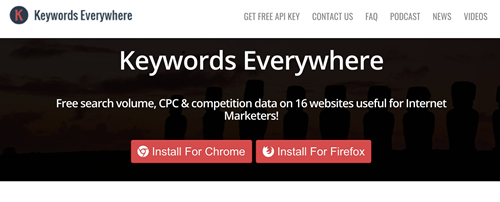 And what's best about it, you don't even notice the extension is there. Enter your query into YouTube's search bar, hit Enter, and the results appear under the bar. Plus, this extension works with 15 other websites, including Etsy, Amazon, Majestic, and Google Analytics Tools.
VidIQ
If you want to take the creator's game to another level, VidIQ is a must-have extension. In a nutshell, it allows you to optimize the content and channel by providing detailed stats. You can see stats about views per hour, social engagement, SEO info, etc.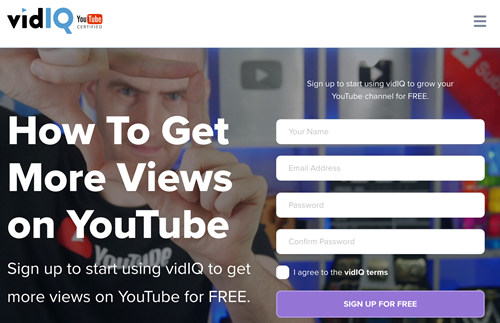 In addition, this extension allows you to check out the tags on all other YouTube videos. Needless to say, this function can be a lifesaver to better target the audience and improve the reach of your uploads. And of course, it makes keeping close tabs on the competition much easier.
The basic version of VidIQ is free, and there are also three paid versions – Enterprise, Pro, and Boost. If you decide to go for a paid version, it is money well-spent due to the increased conversion rates you'll be getting on the channel.
Rebrandly
The more YouTube content you create, the more links you need to handle and Rebrandly is a handy extension that allows you to manage all the links. To be precise, all the links you use/create get stored in the main dashboard and you can easily rebrand them by pressing on the "R" icon.
On top of that, Rebrandly allows you to make changes to the destination URL. There is an option to make a branded link before you upload the video, schedule promotion and sharing beforehand, and then connect the link to the URL.
The basic version is free of charge and it comes with the limits on tracked clicks, branded links, and custom domains. But if you are just starting out, the free package should be more than enough.
Extensions Galore
With the extensions in this article, we've just scratched the surface of everything that's available. However, the described software surely makes the viewing experience more pleasant, and now you also know which extensions to use to boost the performance of your channel.
Do you have any YouTube extension recommendations? Which of them do you find most useful and why? Tell us about your top picks in the comments below.
The Best Discord Alternatives [June 2019]
Read Next