How to Connect Putlocker to Chromecast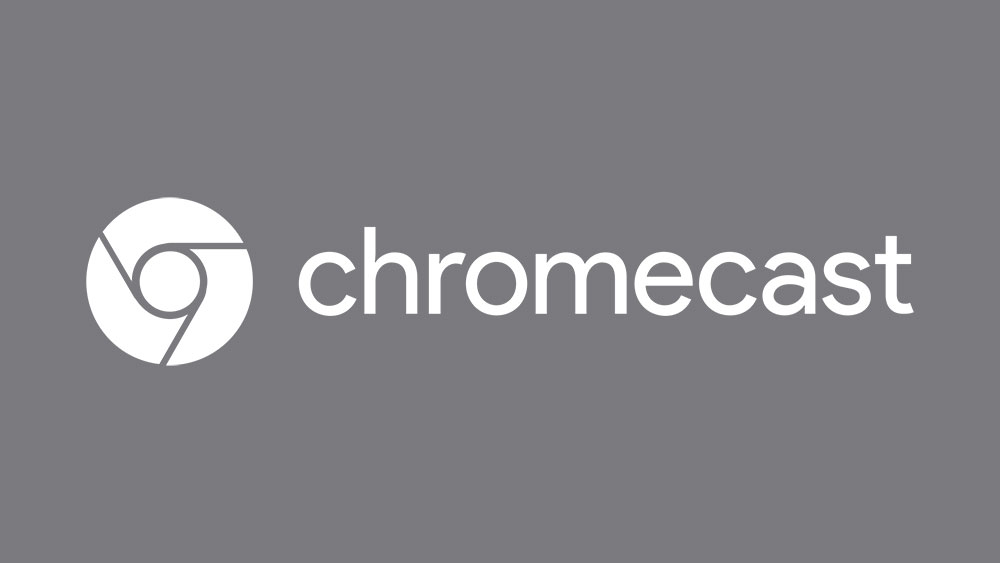 Have you already purchased yourself a Chromecast?
This fantastic streaming device is among the cheapest ones, and according to many, also one of the best. It makes it possible to watch all the best content via popular streaming services such as YouTube or Netflix.
Once you set it up, you can use your smartphone or your PC to stream content on your TV. There's also an option to control the device just by using your voice, via the Google Assistant.
As we said, there are multiple streaming services available for Chromecast. Is Putlocker one of them?
How to Access Putlocker from a Browser
As this streaming site went through lots of trouble due to piracy in the past and it was even temporarily blocked, it's only natural to ask whether it's safe to use today. The owners have changed the site's domain many times, trying to keep it alive, and there have been plenty of proxy websites to help users reach it.
However, most of them have been taken down as well, due to the DMCA and the content probably won't load. Some of the movies may still be available, but it's only a matter of time when they'll be removed as well.
For now, if you type "putlocker" in the search bar of your browser, you may not find it at all, but if you enter the name of a movie you'd like to watch, followed by "putlocker," it may come up among the results.
One of the available sites (putlocker.how) offers lots of movies (but not TV shows), even the latest ones, and the video quality is pretty good.
You probably know that many of the movies and shows are shared on this kind of sites illegally, so you might want to use a VPN to protect yourself from getting in trouble. We recommend CyberGhost or NordVPN to encrypt your traffic and stay on the safe side while enjoying all the content you like. Another advantage of having a VPN is the fact that they also protect you from malicious pop-ups and ads from websites like Putlocker.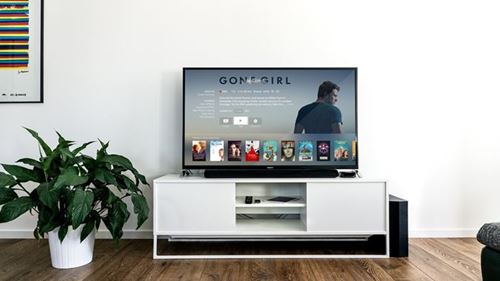 How to Stream Putlocker on Chromecast
Chromecast users are always looking for new streaming services that will allow them to access new and exciting content. Does Chromecast support Putlocker?
The simplest way to get Putlocker movies on your Chromecast is to use an app to cast videos from Putlocker to your big screen. One of the most convenient apps on the Google Play Store, with many great features, is Web Video Caster.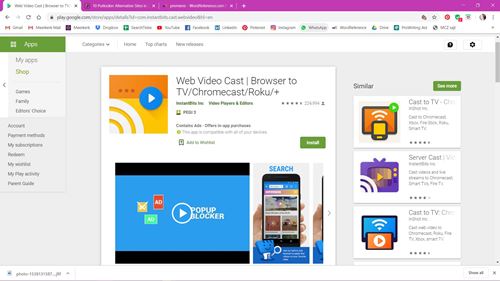 Web Video Caster is available both for iPhone and Android users, and it has some fantastic advantages. You can search for videos in the app because it works as a search engine, you can cast local videos from your phone, you have subtitles available, you can access history to see previously watched videos, and much more. On top of everything, it blocks pop-ups!
Before you start casting videos to your Chromecast device, you need to make sure your phone has the appropriate software. If you're an Android user, for example, you should know that the Cast Screen feature is only available to Android 4.4.2 devices or higher.
If Putlocker Isn't Working
If Putlocker can't get a movie started and you're already feeling nervous because you wanted to sit back and watch your favorite movie, here are a couple of suggestions. The web offers a few alternatives to Putlocker, so your evening doesn't get ruined.
1. Popocornflix
Popcornflix has been around for long enough to become one of the best alternatives for Putlocker. You can use any device to watch movies on this platform: your Android phone, iPhone, your PC… as well as stream videos to your TV. As for the content library, you can enjoy anything from old but gold classics to the latest hits. Another plus is that you don't need to create an account to watch anything from the site.
2. Los Movies
Another great option is Los Movies. The only downside to this website is a large number of pop-ups and potentially harmful ads, but you can easily resolve this issue by installing a good ad and pop-up blocker. After you do this, you'll be able to dive into one of the biggest online libraries with more than 2000 pages of all kinds of TV shows and movies.
3. 123 Movies
Diversity is what makes 123 Movies so incredible. Some Putlocker alternatives may not offer cartoons, but this website does, so there's something for everyone in the family. This site has a user-friendly interface, and it allows playing all the videos without ever having to sign up and create an account. If you're not sure what to watch, you can always check out the Last added and Most viewed categories.
4. Popcorn Time
Also, one of the most popular online movie and TV show bases, Popcorn Time is easy to navigate and has a comprehensive catalog of TV shows, movies, cartoons, anime, etc. The app is perfect for those who enjoy binging TV shows or want to know what movies are premiering next. An additional feature this website offers is the ability to download videos so you can watch them whenever you have time.
5. SolarMovie
The last, but not the least of our recommendations is the great SolarMovie website. It's supported both by smartphones and PCs, and it's quite user-friendly. The SolarMovie team never fails to update the library with the newest hits, and the site's remarkable design makes SolarMovie so unique. If you choose to register on the site, you will discover more options that you may like.
So Many Choices
With so many available options, you will find what works for you in no time. If Putlocker isn't loading, you'll have a good back-up plan, and you'll be able to start your movie night as planned.
Do you use Putlocker on Chromecast or some of its alternatives? Share your experience in the comments section below!
How to Block Putlocker Pop-ups in Chrome
Read Next