What's the Difference Between Venmo and PayPal?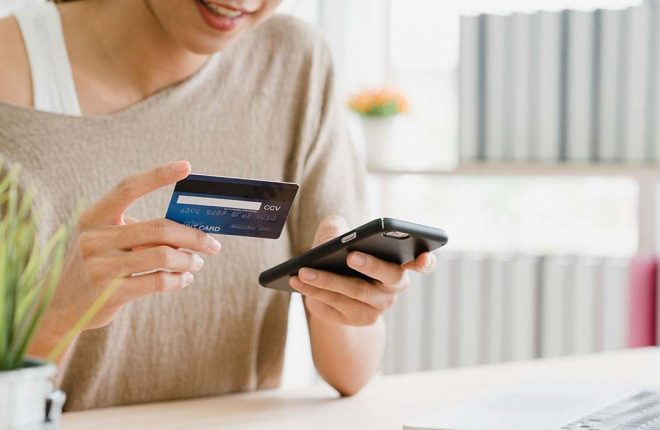 You may not know this but PayPal is actually the parent company of Venmo. Although both are payment services, the two are quite different. Not just in how they work but also in terms of preferred user base.
To help you fully understand the differences between Venmo and PayPal, we've written this article about the main highlights of each service.
Transfer Limits
When it comes to transferring money, PayPal has higher limits. You can transfer up to $10,000 via PayPal as opposed to just $3,000 when using Venmo. Of course, this is to be expected given that Venmo was originally envisioned as a service that would cover day-to-day needs. Not larger transactions and withdrawals like PayPal.
Target Audience
PayPal is known for catering to both businesses and individuals. The service is dedicated to facilitating safe digital payments, as well as transfers. It also offers a variety of business and enterprise plans, each one with unique fees and services.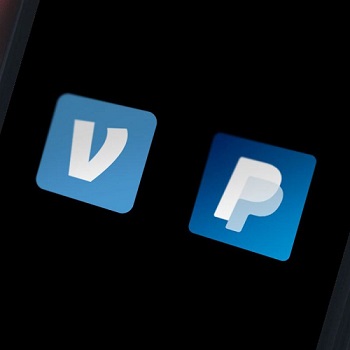 Furthermore, PayPal provides payment processing options, financial tracking, and online store creation features that cater specifically to businesses. On top of that, there's now also the PayPal Business Loan feature which offers funding to small business ventures and startups.
What's also convenient is the fact that PayPal offers merchants mobile card readers. Again, there are many options to configure transaction fees for both US and non-US merchants.
In contrast, Venmo operates more in the P2P transactions niche. It doesn't offer loans, elaborate fees plans, and other benefits that may attract merchants. Because of the non-business-oriented nature, Venmo is used as a payment for goods and services platform.
Differences in Fees
Both services are almost just as cheap, or as expensive, depending on how you want to look at things. That said, Venmo waives the 30 cents fee for credit transfers that PayPal still has. What's also different is the fact that Venmo adds a 25 cents fee on instant money transfers to debit cards.
The standard fee of 2.9% is exercised by both services. Another thing that's different is the fact that PayPal has an entirely different list of fees that apply strictly to merchants, or any company that needs PayPal to process payments. Venmo doesn't have these fees.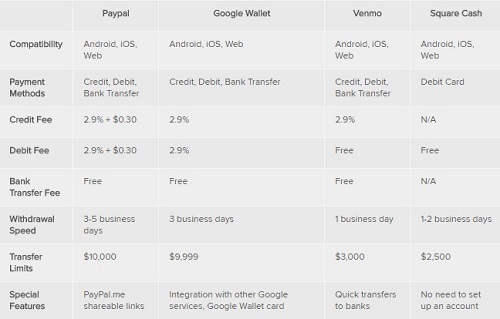 Due to having smaller transfer limits and fewer fees, as well as fewer users, Venmo is more prompt when it comes to withdrawals. PayPal often takes at least two days for transfers to go through, while Venmo quite often deals with withdrawals in 24 hours.
A Different User Experience
Using your PayPal dashboard is very similar to using any internet banking system. It's a simply UI that's focused on managing different currencies and performing transactions or sending invoices in record time. There's nothing hard about using PayPal.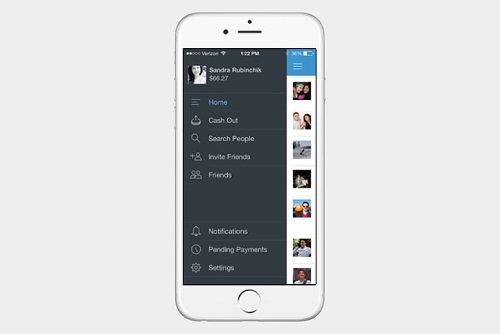 The same can be said about Venmo, in that it's a very simple platform. However, Venmo also enhances the user experience. It's built more like a messaging or social media app.
Users can add photos, add friends, and always see who's sending them money. It's a more personal app, hence the reason it caters more to transfers between individuals. It also allows interaction between users beyond that of money transfers.
PayPal has a blander user interface and experience.
Whose Security Is Better?
It's hard to say if one service is better than the other. By all accounts, PayPal has a solid reputation and good encryption and security systems. Venmo is known for having bank-grade level of security which also includes a PIN code for mobile users.
Is there a security risk in the fact that Venmo needs users to have friends/contacts in order to transfer money to them? It doesn't seem that way. Besides, both services make use of reliable data servers and top-of-the-line encryption technology.
Overview of the Services
If you think about it, Venmo looks and operates quite differently from PayPal. The service is half a digital wallet and half social media feed. It's almost like using a simplified version of Twitter that also lets friends make money transfers between one another.
PayPal is clearly more business-oriented with its elaborate fee plans for merchants, higher transfer limits, and involvement in funding and loans. Although Venmo has also mentioned that it will consider adding a debit card to their to-do list at some point, it still won't bring it on the same level as PayPal.
For the foreseeable future, both services operate in their own niches. You might even say that Venmo can shoulder some of the load from its parent company PayPal. That way, the giant can focus more on businesses and not so much on smaller P2P transactions.
Which One Is for You?
If you're looking to minimize your costs slightly and benefit from faster transfer speeds, then Venmo is probably a better fit. But if you want to send and receive invoices, accept payments or make payments using a digital payment processor, then PayPal remains the better option.
What do you think Venmo can do to be on the same level as PayPal? Or do you think that PayPal may eventually become a business-only service while Venmo will deal with P2P transfers between individuals? Share your thoughts in the comments section below.
How to Clear All Filters in Google Sheets
Read Next