The Best Places to Download Old PC Games For Free
Oh, nostalgia. That wonderful feeling you get when remembering the "glory days" of gaming. A time where saving your progress was unheard of, state of the art graphics looked like polygons, and the Mario Bros weren't even super yet.
It's great to think about but what is there to do when you really just got to play you some Donkey Kong? Well, my friend, the solution to your conundrum is a little something referred to as abandonware.
What is Abandonware?
Abandonware is a program that is no longer kept up to date or maintained by the original creator. It is essentially "abandoned" hence the name. No technical support, patches, DLC, etc. are put into the game. For all intents and purposes, it's a ship lost at sea without sails. Until a nostalgic nerd comes along and rescues it that is.
The use of abandonware tends to ride the fine line between legality. Well, technically it doesn't. It is outright illegal to use or distribute abandonware. However, copyright infringement for most games that are considered abandonware, is usually ignored by the creator.
What is the Biggest Threat To Users Who Download Abandonware?
To put it simply, security. Without patches or updates to repair any vulnerabilities the program may have, it is often open to direct attacks from malware. It's up to the distributor to ensure the programs are safe to download and up to the user to point out the vulnerabilities so that they can be fixed. Also, make sure you're running an updated antivirus program if you plan to download popular titles regardless if the site has been deemed safe.
Now that you understand what you'd be getting into, let's check out what I consider to be the best places to get your classic game on.
Our Recommendation: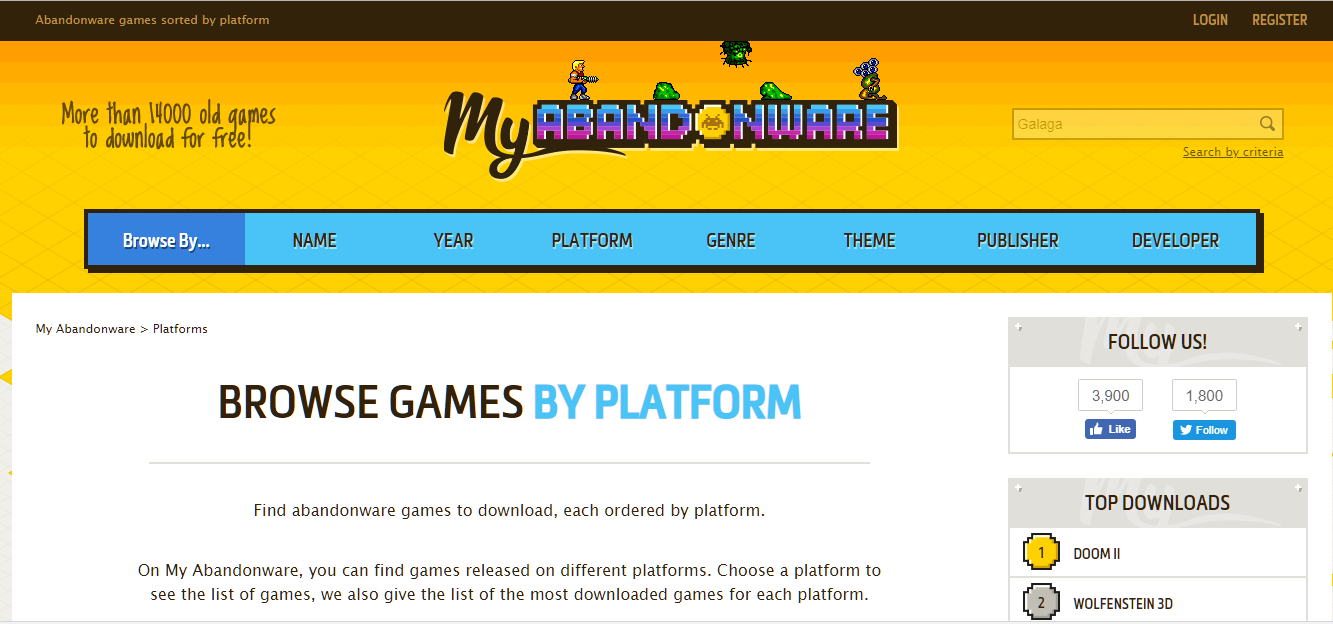 Easily the cream of the crop for finding the classic titles that you're looking for. This site is your best bet when in search of the perfect PC game download to scratch that nostalgia itch. My Abandonware boasts over 14,000 titles to choose from, dating back to 1978.
Search by name, year, and genre to find exactly what you need. They not only provide classics for the PC but also offer downloadable ROMs for your older, "big name" console platform emulators, handheld or otherwise. Enjoy the likes of Galaga from '88 to '98 on the Nintendo, Sid Meier's Civilization for the Amiga, or Warcraft on Mac.
If you're feeling skeptical about downloading because you want to avoid viruses or malware, don't fret. This isn't thepiratebay.org. Every single game file that is available for download has been vetted and continues to remain virus free.
What originally began as a DOS revival in 2009, has since become an amazing web museum housing a plethora of games to enthrall even the most hardcore gaming enthusiast. Indulge in your childhood gaming obsession all over again at myabandonware.com.
Runner Up: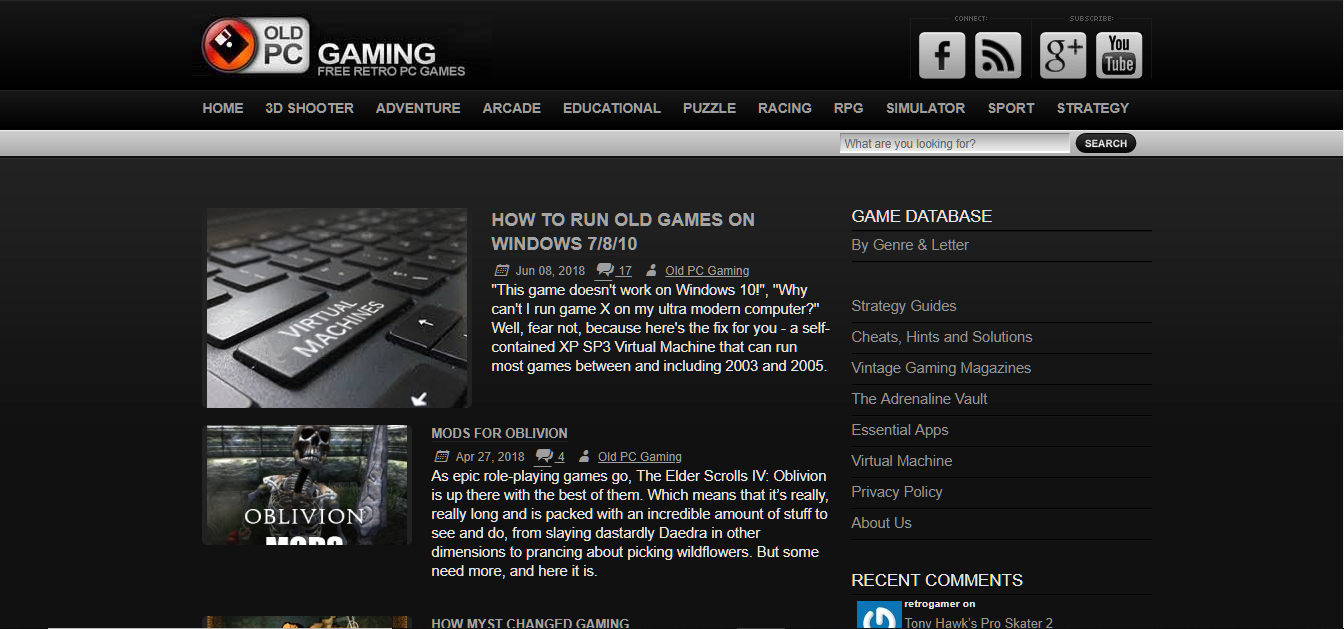 OldPCGames.net offers a solid array of PC titles from 1990 to 2000 to wet your nostalgia palette. They also offer something no other site on this list does. The site hosts a bevy of strategy guides, cheats, hints, and solutions for the games that they provide all with the click of a link. So if you find yourself stuck on a difficult obstacle or want a cheat code for extra lives, Old PC Games has got you covered.
The differences don't stop there. A large assortment of vintage gaming magazines is readily available for download as PDF files for a bit of leisurely reading.
Having issues playing the downloaded games on your machine?
Windows 10 may cause issues when attempting to run older game files. However, that isn't a problem for Old PC Games. No need to scour the internet for the perfect program to play the games that you know and love. Both a DOS BOX and a modified Virtual Machine, are downloadable directly from the site itself.
The only issue I had with the site is the occasional redirect when clicking on a menu item. This can be seen as a red flag that the site isn't as protected as it should be. If you can overlook this minor annoyance, OldPCGames.net is an amazing site for those only wanting to go back no further than 20 years for their older gaming fix.
Everyone else
Disclaimer: Some pages on this site may include an affiliate link. This does not effect our editorial in any way.