Hacked Wii U GamePad Can Stream Games and Apps from a PC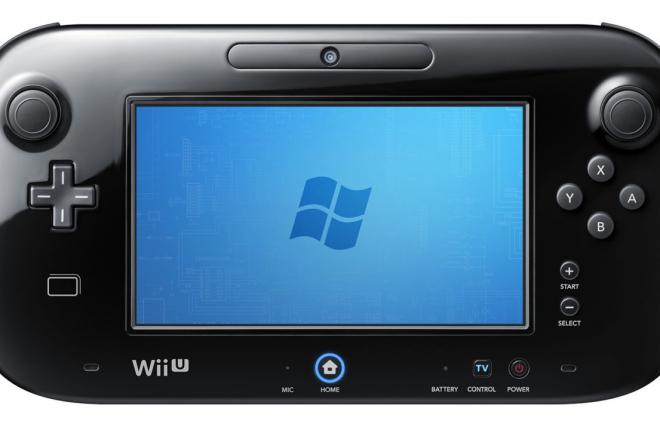 There's a new way to stream PC games to a handheld device. No, it's not the NVIDIA Shield, it's a hacked Wii U GamePad. Developers Pierre Bourdon, "shuffle2," and "booto" unveiled this week at the 30th annual Chaos Communication Congress that they've found a way to break Nintendo's propriety wireless communication between the Wii U and the Wii U GamePad, allowing for other devices to connect and stream video to the controller.
The Wii U, released in November 2012, featured a new GamePad controller with traditional joysticks and buttons surrounding a 6.2-inch touchscreen. The GamePad was aimed at combining the best of both traditional and touch-based tablet gaming, allowing users to have unique "second screen" experiences that supplement or replace the action on the television screen. While exciting for Nintendo fans, the controller was linked via proprietary wireless technology to the main Wii U console, precluding its use with other devices and applications.
Now, after about a year of reverse-engineering efforts, Mr. Bourdon and his team have successfully broken that proprietary wireless lock, enabling full interactive streaming between the Wii U GamePad and a PC. The team demonstrated this accomplishment with several applications ranging from a simple paint program to full GameCube emulation using a Linux-based emulator. The team is now working with other developers to prepare user-friendly tools for Nintendo fans everywhere. There are also efforts underway to open up support in the reverse direction: allowing gamers to use Android tablets, for example, in place of the Wii U GamePad when playing games on the Wii U console.
The full set of slides from the hour-long presentation are available now, and those interested in the technical aspects can check out the full video, embedded above.
Google Teaming Up With Audi to Unveil Android Car Initiative
Read Next