How To Fix Random Restarting Problem On LG G6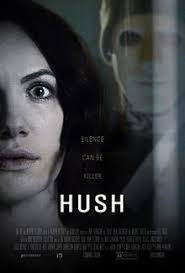 If you had your LG G6 in great condition before, yet it doesn't seem to stop its restarting problem now then you have a problem. Additionally, your LG G6 randomly starts to switch itself OFF several times with no warning. If your LG G6 smartphone keeps restarting itself, then try out some of our fixes below to assist you solve the restarting problem. However, the best option is normally to look for a LG technician to have your LG G6 fixed or replaced soonest possible.
If you are dealing with a new phone and it keeps restarting itself, you can check whether it is still covered under the warranty. This is especially important and it might even help you save some money in case there's something seriously wrong with your smartphone. Alternatively, you can have your LG G6 checked out by a qualified technician if you have a device that won't stop restarting, freezing or shutting OFF.
In other cases, the restarting problem will normally be as a result of a new application that will usually cause your LG G6 to crash as a result of a defective battery that will no longer provide for the required performance. Bad firmware could cause crashes as well. Here a two ways you can try and fix a LG G6 smartphone that keeps restarting.

The Android OS problem
One common reason as to why your LG G6 smartphone may keep restarting is as a result of a new firmware update that has been recently installed. In such a case, it is recommended that you perform a factory reset of your smartphone. Read our following guide on how to factory reset your LG G6.
However, before you opt to factory reset your LG G6, it is important that you remember to back up all your most important data on your LG G6. This is to avoid any data loss that comes as a result of the reset as it deletes everything on your LG G6.

An app is responsible for the random reboots
For those with no idea what Safe Mode is, it is a type of a mode that creates an environment on your LG G6 which allows users to securely remove apps or bugs. Additionally, Safe Mode is also used if any of your installed applications no longer works and your device keep restarting.
First switch OFF your LG G6 completely. Keep the Power key pressed to restart the device. Once the LG logo appears, press and hold the Volume Down button. Keep hold until the SIM query appears. At the lower left, the "Safe Mode" field is on display.

How to Configure Windows Defender to Ignore Your NAS
Read Next