How To Turn Closed Captioning On or Off on an Insignia TV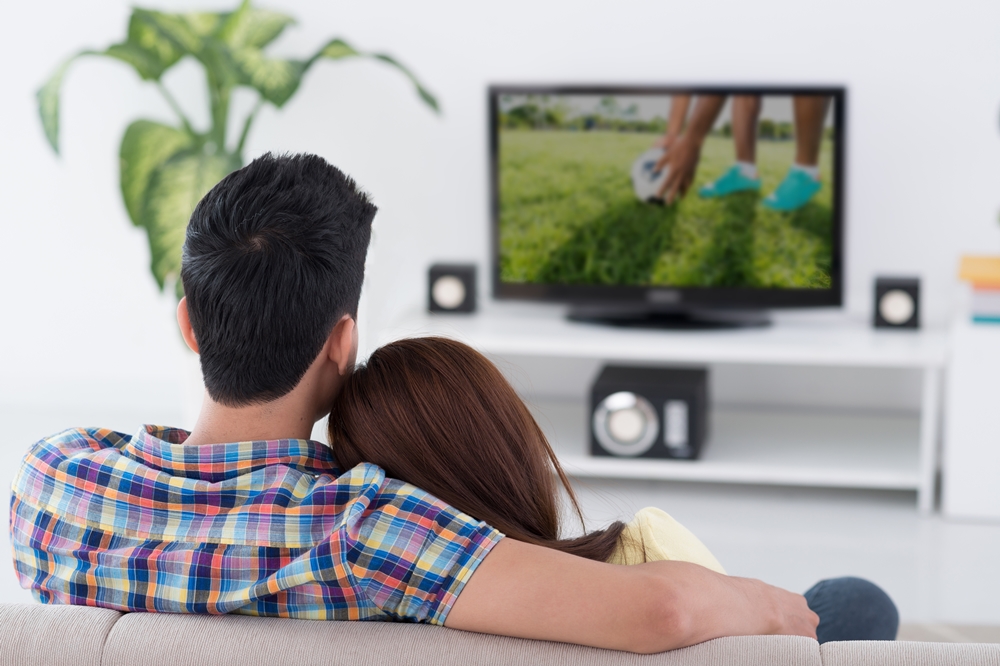 Whether you require closed captions due to a hearing impairment or you simply prefer watching TV with the volume turned low, you know that some devices make it frustrating to turn this function on.
Whatever kind of television you own closed captioning should be available to you in some way. But activating it isn't necessarily as simple as pressing a button. The steps you need to take depend on the brand and model of your television.
If you own an Insignia TV, the process is fairly straightforward. Although Insignia devices often have an overly complicated installation process and they aren't very intuitive to use, you shouldn't worry too much about setting up closed captioning. Let's take a look at how it's done.
Closed Captioning on Insignia TV – Turning It On/Off
To turn on closed captions, follow these steps.
Turn on your Insignia television.

On the Insignia remote, press the Menu button.
Using the left and right arrow buttons, find the Settings option. Press the Enter button or the down arrow button to select it.
Use the up and down arrows to navigate the Settings.
Find the Closed Caption menu and select it with the Enter button.
Scroll through the menu with the right arrow button until you see "CC on", meaning that you have turned on closed captioning.
Press the Exit button to leave Settings.
This method should work on all Insignia devices, and you can switch the captions off by repeating the same steps.
For some models, it's enough to press the CCD button on your Insignia remote or on a high-quality universal remote. However, this may prove to be frustrating because the captions can sometimes be difficult to turn off permanently. If you have problems with making closed captioning go away, go through the Settings again.
Another potential one-button solution is to press the Mute button on your remote. For some Insignia TV models, this automatically turns on the closed captions, while unmuting your TV removes them. Obviously, this isn't an option for people who enjoy using closed captions alongside the audio.
What If You Don't Have a Remote?
With the Insignia remote control, turning on closed captioning can be as simple as pressing the CCD button. But what can you do if your remote control gets lost or stops working?
The most obvious option is to buy a universal remote as a replacement. However, depending on the type of remote you choose, turning on the captions may become more difficult. If the CCD button on your new remote isn't responsive, going through the Settings will usually still work. In some rare cases, users even find it impossible to get to the Settings with their universal remote.
So before you invest in a remote, try this app first.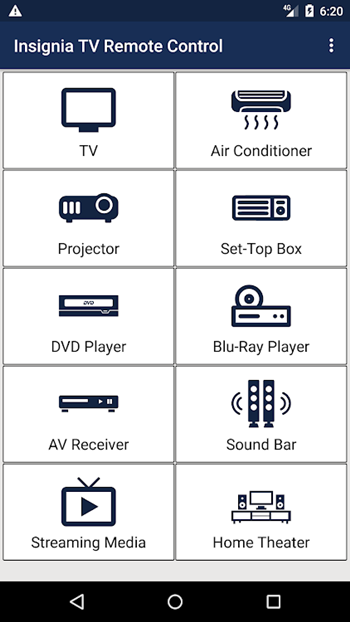 With the Insignia TV Remote app, you can control various Insignia devices at the press of a button. All you need to do is download the app to your Android and install it. The layout of this virtual remote is easy to understand, and you may be able to access the closed captioning options more easily.
However, the app has some downsides, namely:
You have to enter your email when you start using it.
The app will frequently interrupt your user experience with ads and rating requests.
It is compatible with a wide range of Android devices but not all of them.
You may be able to find some Insignia apps for iOS, but these aren't very reliable. If you want to control your TV from an iPhone, our recommendation is to look into high-quality universal remote apps.
Insignia: Is It Really the Best Buy?
Insignia is a great option for TV viewers with a limited budget whose main priority is sound and image quality.
Sold only at Best Buy, Insignia offers a variety of HDTVs and UHD smart TVs. Some models have built-in Fire TV or Roku functionality, meaning that they respond well to voice commands. At the moment, Insignia televisions are actually the best option for people who want to watch Amazon's Fire TV on a big screen.
Even at lower resolutions, Insignia televisions offer impressive video quality. While their devices had some problems with low contrast in the past, today's Insignia models offer rich, crisp colors. Reading the closed captions shouldn't be a problem even for viewers with mild vision problems.
But the low price means that Insignia devices have some failings. Specifically, the installation instructions can be somewhat confusing and setup takes longer than with other smart TVs. If you want to customize your Insignia TV, you may end up confused and annoyed even if you have the manual at hand.
Tell Us Your Thoughts
Have you used closed captioning or subtitles on your Insignia TV? Have you had good experiences with using the device's Settings? Please let us know about your experiences with this Best Buy brand.
How To Take Location Data Off an iPhone Photo
Read Next