How to Update the Firmware on a Vizio TV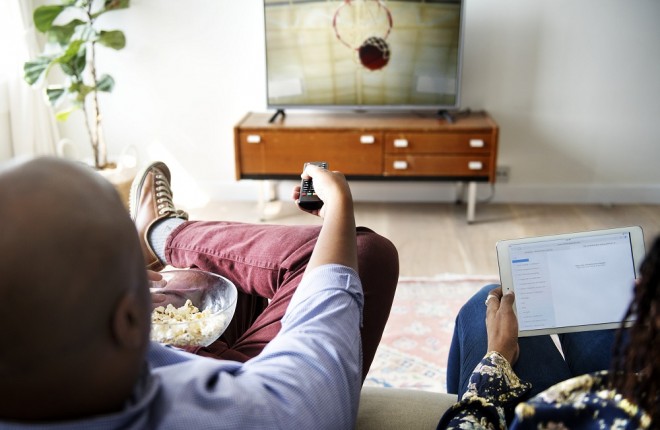 Fail to update your software for a fortnight, turn on your TV and there you have it – you feel like you've just arrived here in a time machine from 1879.
Nowadays, high-tech companies are growing like mushrooms after rain. Now, since more competition means fewer customers to go around, the crafty folks at the helms of these massive corporations have to get creative to get an audience.
To achieve this, they might turn to some of these ancient tricks of the sales trade:
– Supreme marketing effort,
– Unparalleled innovation, or
– Undercutting!
In this article, we'll talk about one of the easiest, yet most effective ways of securing a large customer base when technology is in question, at least: Bless the new proud owners with a never-ending stream of updates, of course! (It pretty much consists of pursuing the 2nd point from above. And a little bit of the 3rd one, for good measure. Why not?)
More precisely, we'll show you how to update the Vizio TV platform quickly and easily. Mind you, this process is mostly automated. However, since every so often something along the way can go sour, having the skills needed to find a solution to this gargantuan problem will be of massive importance to you! (Alright, maybe not, but still, it's worth knowing this stuff.)
Right then, without further ado- how to update the firmware on Vizio TV.
How to Update Your Vizio TV? (A Step-by-Step Instruction)
As you will see, the process itself couldn't be any simpler. Before you start the process, make sure you have a stable internet connection. Now that's out of the way, let's start!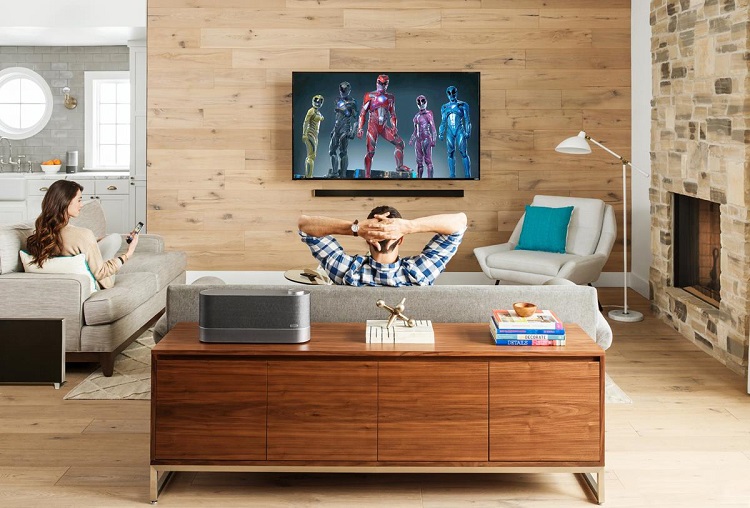 1) Turn on Your TV
First things first, hit that 'On' button on your TV set or remote control. Whichever gets the thing up-and-running.
Vizio TV sets usually have an On/Off button on their backside. If you can't turn it on via the remote control, you can feel for that button back there, pardon our French, and kick-start the device! (Don't actually kick it, of course.)
2) Check Your Internet Connection
Grumpy because of the fact that you have to update your Vizio yourself? Guess what, you probably wouldn't have to, if your Internet was alive and well when the software wanted to update itself!
It did want to update itself in the past but it couldn't, just imagine! The reason behind this horrid malfunction would be a faulty internet connection. Therefore, if you haven't already, switch your connection on.
First, go to Menu and then maneuver down to the field that says Network.
Now, depending on whether your Vizio TV runs on Wi-Fi or Ethernet, so to speak, make your pick and type in the password. Once in, check if everything works fine and there aren't any connectivity issues. (By the way, if you didn't have any network-related issues to begin with, you can skip this step.)
3) Check What Version You're Currently Running (Your TV might have already updated itself!)
Imagine your face if you found out you're trying to update an already updated TV set! Hahaha, so funny… it's already, like, there and you're… alright maybe not. The whole process takes less than 3 minutes, so how embarrassing can it be.
Anyway, go to System in the main Menu and enter the field.
Now we're talkin'! Having entered the System field, (Let's call it that.) you'll see two options: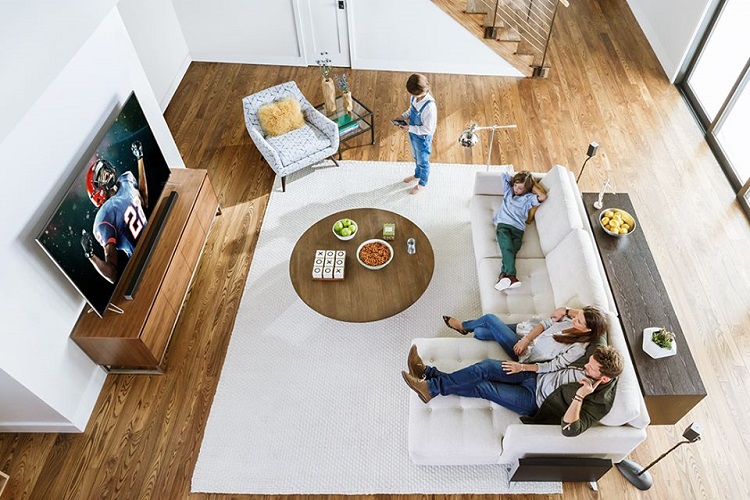 – Check for System Updates,
– and System Information.
To learn what version of Vizio TV you're currently running, click on the latter one. If you click the first option, it'll just start updating itself automatically, thus completing the action you planned to perform in the first place. (Of course, some users might want to know their current version before updating it, so that's why this option exists.)
4) Check for Updates
If you've seen enough of the old version's ancient bottom, so to speak, press the Check for System Updates button. You will be prompted to press Yes or No, so you go 'Yes' in order to proceed with the update.
The updating itself can take a couple of minutes, but as far as the button-pressin' business is concerned- you're done for the day. (Unless you've got some other devices to update in which case we wish you best of luck!)
All in all, updating a piece of software isn't a difficult job. Even though it generally gets taken care of by the software itself at certain checkpoints (Or rather, whenever there's a new update.), sometimes it makes sense to check for them yourself. Bottom line, these high-tech companies are throwing fun new features at us left, right, and center, so why miss out on them if you've already paid for the package!
How To Keep a Windows Always on Top in Mac OSX
Read Next