Is Vizio Considered a Good Brand?
On paper, Vizio TVs are pretty impressive. They keep up with the latest tech trends and offer attractive prices. But it's these attractive prices that make some wonder and ask what's the catch with Vizio. Is there one?
That's what we're going to look into here. Is Vizio a good brand? Should you buy one of their smart TVs?
Budget TVs
To avoid beating around the bush – Vizio makes budget smart TVs. It doesn't mean that they're bad, it doesn't mean that they're necessarily good, just that they are great for your budget.
Owing to this, Vizio TVs are among the top worldwide sellers. It goes especially for the US. Vizio mixes with a lot of big-time names such as Samsung, Panasonic, Sony, and LG. How did it come to this, you may wonder.
Well, Vizio TVs fit into the heavy-hitter category owing to the cool features that they offer. Feature-wise, Vizio TVs are absolutely on par with the mentioned big names.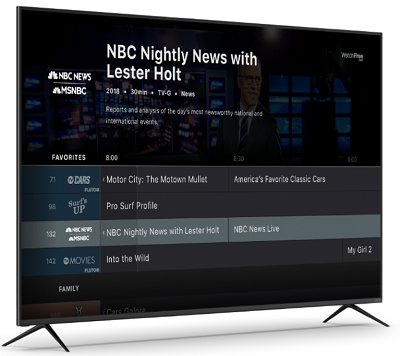 Unfortunately, TVs aren't only about the features. Yes, they play a massive role in this day and age, but there is more to this equation.
Let's break down three Vizio categories; the D-, V-, and M-series TVs.
Vizio D-Series
These come available 43, 55, 60, 65, and 70 inches. So, a very diverse choice. The D-series is Visio's most affordable line. The D-series model is a 2019 model, which is new and excellent.
While the D-series is an LCD model that features LED backlighting in full array, it doesn't contain local dimming zones. It would've been OK for a 2014 model, but the dimming technology is almost standard these days. Without the dimming zones, contrast suffers, which is among the essential visual qualities of any TV.
That said, the D-series is exceptionally affordable. Plus, it still comes with a variety of great features, such as Alexa/Google Assistant, Chromecast, Vizio Smart TV, and many others. For the money, yes, it pays off.
Vizio V-Series
The V-series is an advancement from the D-series and, therefore, it's a bit pricier. It comes in 43, 50, 55, 65, 70, and 75 inches, which is still fantastic. An interesting fact about the V436-G1 model is that it's a "weapon of choice" for many gamers and gaming enthusiasts. Thanks to its low input lag, it's great for casual gaming.
The V-series TVs do feature full-array local dimming, which is a considerable improvement when comparing to the D-series. However, it is limited to 10 zones, which can be a bit problematic with Dolby Vision HDR.
The V-series television sets aren't Vizio's flagship models, but they still make for a good bang for the buck. Plus, the 43-inch V-series set is a fantastic deal.
Vizio M-Series
The M-series is by far the best line of Vizio TVs as of yet. They come in 55, 65, and 70 inches. It isn't as diverse as some would prefer, but there is a long list of great features to compensate for this.
The 55-inch M557-G0 features full-array local dimming with 16 zones, as well as the UltraBright 400 technology. Yes, this isn't too impressive when compared to some of the world's best smart TVs, but if you consider the price tag, this is a steal.
Here are some other features. It has an octa-core processor, the Quantum Dot screen technology, Chromecast, voice control, etc.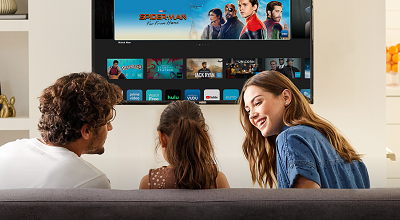 Are Vizio TVs a Good Choice?
Many would claim that Vizio makes great bang-for-buck TVs. Many would even recommend them as a brilliant choice for budget TVs. However, the V- and M-series are more than budget television sets. Most of the smart features that they offer are on par with some costly models. So yes, even if you have the money, consider going with a Vizio TV.
Has this guide been helpful? Would you consider getting a Vizio TV, or do you have a better alternative? Feel free to join the discussion below and add your opinion.
How to Hide Read Messages in WhatsApp
Read Next