25 Best '80s Movies Streaming on Netflix – August 2017
What is it about the '80s that make people so nostalgic? The music was great if you like Depeche Mode and New Order, synth-pop, and the Talking Heads. While most of us could live without the shoulder pads and teased hair, you have to admit, it was a great time for movies.
TechJunkie's Cut the Cord Weekly
The movies of the '80s have a lighthearted quality. Of course, there are always exceptions, but, it's almost as if Hollywood finally realized (and since forgot) that they were creating entertainment. Not social commentary, not proselytizing, not consciousness-raising, although those things have their places. '80s movies weren't trying to save the world, they were just entertaining people. The summer blockbusters were in full bloom, but so were the rom-coms, the heartfelt dramas, love stories, and small thrillers. If they were formulaic, the formula worked, and the movies made good on what they promised.
Another thing the '80s movies did well was special effects. Although the Star Wars franchise transformed the world of special effects way back in the '70s, audiences weren't so jaded, and new effects were being created to wow audiences all the time. Movies went at a slower pace and took the time to develop characters and relationships–something often missing from today's tentpoles. The children were more like children, believable and relatable. Just take Elliott and Gerdie from E.T.
Next time you're in the mood for some fun, lighthearted entertainment, Netflix has these excellent movies on offer.
Or if you find yourself feeling less period-specific, check out our list of the best movies on Netflix and on Amazon Prime.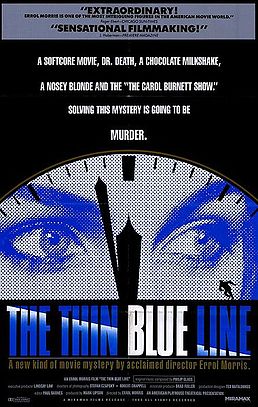 I mentioned that '80s movies were almost always pure entertainment. This is one of the exceptions, and it deserves a spot on the list. The Thin Blue Line is a documentary about Randall Adams, a man who had been falsely convicted of murder in the '70s and sentenced to death–though he had not yet been executed. This documentary revealed contradictions in the case against Adams, and evidence that another man was actually guilty. A year after this movie was released, Adams' conviction was overturned and he was released from prison. For that reason, some people consider The Thin Blue Line the most effective documentary ever made.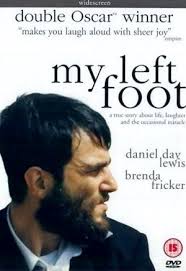 Based on a true story, My Left Foot is a drama about the life of Christy Brown. Born with severe cerebral palsy, the only part of his body Brown could control was his left foot. Strong-willed and irascible, Brown lived his life as well as he could, becoming a painter and a writer. Daniel Day-Lewis's performance as Christy Brown cemented his reputation as an exceptional actor–this was before he was well-known for his over-the-top method performances.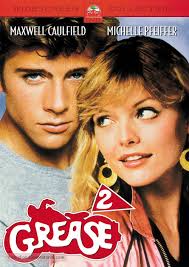 Smitten with the leader of Rydell High's sexy Pink Ladies, the nerdy new British kid transforms himself to become the object of her affection. It's two years since the original Grease, and time for a new crop of kids to have youthful misadventures around cars, sex, and dancing. This movie features a standout early performance by Michelle Pfeiffer.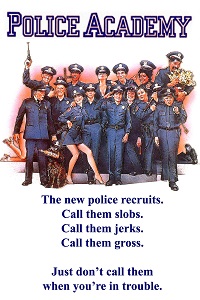 One of the most successful movies of the 80s, Police Academy starts when the mayor of an American city abolishes the entry requirements for the city's police academy, so that any idiot who wants to can start training to be a cop. And indeed, a lot of idiots do join up. They muddle through training and even try to stop some crimes, with… mixed results.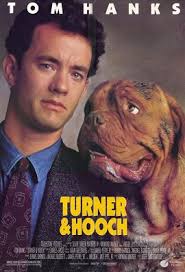 Try to get more '80s than this: Turner's a cop. Hooch is a dog. They fight crime. This is one of the truly greatest dog movies of all time–and that's saying a lot. Prepare to run through an intense cycle of emotions in this comedy about a cop (Tom Hanks) whose new partner is a drooling mastiff. At the start of the movie, Hooch belongs to a crusty old sailor (John McIntire), who is killed by criminals. Hooch saw the killers and subsequently helps his new owner catch them, while Turner also strikes up a relationship with a vet played by Mare Winningham.
20

Adventures in Babysitting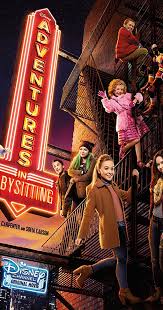 In this upbeat comedy, one babysitter must leave her quiet suburban home to face the big city when her friend gets stranded there. The only trouble is she has a few kids tagging along. The babysitter is played by Elizabeth Shue, and when she gets a frantic call from her best friend, she packs the three kids into her car and heads for Chicago. Along the way, they have lots of misadventures. This movie is good for a few laughs.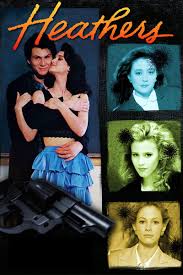 Before Mean Girls and Clueless, there was Heathers. Beware, though–this is the darkest sort of teen comedy. Veronica hates the girls in her popular clique. Enter mysterious newcomer J. D., who offers her the perfect solution to end their social tyranny. With Christian Slater as Winona Ryder's love interest, it's just as necessary to watch. This is a morbid comedy about peer pressure, teenage suicide, and the deadliness of cliques that not only exclude but also maim and kill.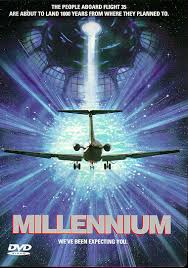 As an investigator sifts through the wreckage of two jumbo jets, he learns the doomed passengers were abducted by someone from the future. This leads him down the rabbit hole, where he discovers a bleak future making repeated incursions into the past.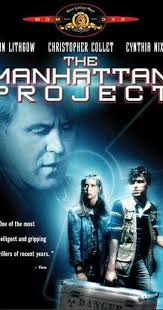 When a teen discovers that a lab is building nuclear bombs, he exposes its secret by stealing plutonium and building his own bomb for a science fair. This surprisingly clever thriller features strong performances by John Lithgow and Cynthia Nixon.
16

The Man with One Red Shoe
Two factions of the CIA trail Richard, a classical violinist who's picked out of a crowd and accused of being a spy because he wears one red shoe. This is one of many fun comedies Tom Hanks turned out before people got the idea that he was some kind of serious actor.
The Best VPN Options for Netflix [December 2020]
15

A Nightmare on Elm Street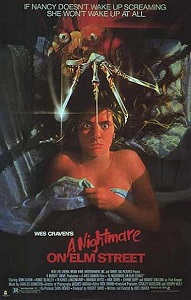 This is the 80s movie that revitalized the slasher genre and make Freddy Krueger a household bogeyman. The knife-handed Krueger stalks a group of teenagers in a small town, with a twist–he exists in their dreams and can only kill them while they're asleep. This leads to memorably surreal murder scenes and an imaginative take on teen slasher movies.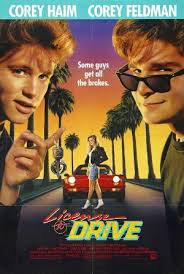 After failing his driver's exam, a teen steals his grandfather's prized baby-blue Cadillac and goes on the wildest ride of his life. This comedy remembers the painful and complex emotions around getting your drivers' license, the embarrassment of being dropped off at a party by your parents, and the daily horrors faced by driver's ed teachers.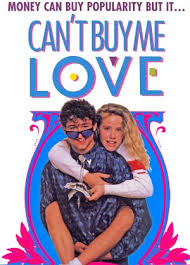 Tired of being an outcast, a nerdy teen offers his life savings of $1,000 to the most popular girl in school in exchange for her dating him for a month, believing that being seen with the right girl is all that stands between him and popularity. But that popularity, when he gets it, isn't as easy to hold onto as he expects. This '80s cult classic marks one of the first leading roles for future Grey's Anatomy star Patrick Dempsey.
12

An American Werewolf in London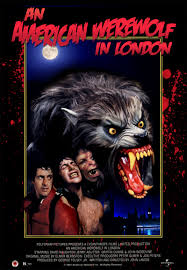 Two American hikers in England are attacked by a werewolf, leaving one a zombie, and the other with the werewolf's curse. This gory, arch horror-comedy also features some impressive special effects, especially for 1981.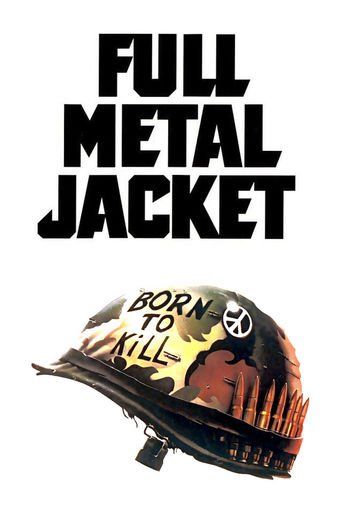 This classic Vietnam War movie from Stanley Kubrick explores the psychological cost of war, following a group of Marine recruits through brutal basic training and on to the battles of the Tet Offensive. The movie is most famous for its boot camp scenes, featuring the real-life former drill sergeant R. Lee Ermey as the cruel, fast-tongued Gunnery Sergeant Hartman.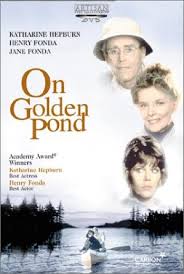 Katharine Hepburn and Henry Fonda both won Oscars for their role as an elderly couple dealing with aging, memory loss, and generational conflicts while at their summer house by the lake. Their daughter is played by Henry Fonda's real-life daughter, Jane Fonda. Her fiancé (Dabney Coleman) and his teenage son (Doug McKeon) arrive soon after. The dysfunctional family spends the summer learning to communicate and to understand one another.
9

Harry and the Hendersons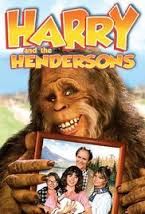 When the Hendersons accidentally run over a strange Bigfoot-type animal, they decide to take the friendly "Harry" home and adopt him as a pet. In order to protect Harry from the authorities who hunt him, they must keep him a secret, even though he makes about as much of a mess of their house as you might expect from a Sasquatch.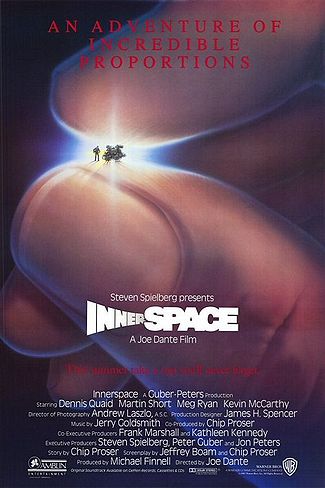 Innerpspace is a supremely 80s sci-fi-action-comedy. Dennis Quaid plays a test pilot who volunteers to be shrunk down to microscopic size and explore the body of a rabbit in a tiny submarine-type vehicle. There's an accident, though, and instead of a rabbit he gets injected into a hypochondriac grocery clerk played by Martin Short. It's a wild adventure as the pilot works to survive and escape the weird world inside a human body–shown through visual effects that won an Academy Award in 1988.
7

Pee-wee's Big Adventure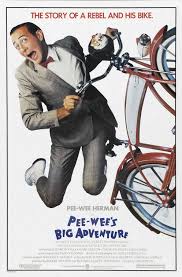 When his treasured bicycle is stolen, childlike prankster Pee-wee Herman sets off on a whirlwind cross-country adventure to recover it. This classic movie was most people's first introduction to the strange directorial style of Tim Burton, and the even stranger character of Pee-wee Herman, played by Paul Reubens.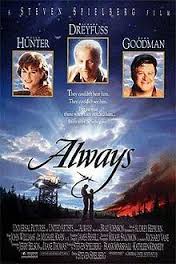 This is a remake of a 1944 movie starring Spencer Tracy as a pilot who dies in combat and is assigned by heaven to return to earth to inspire the younger pilot who will take his place. Tracy also has to stand by and watch while the younger pilot falls in love with his old girlfriend. This remake by Steven Spielberg moves the story from wartime to the world of firefighting. The firefighting pilot (Richard Dreyfuss) dies and becomes a guardian angel to new pilot played by Brad Johnson.
30 Best Sci-Fi & Fantasy Shows Streaming on Netflix [Spring 2021]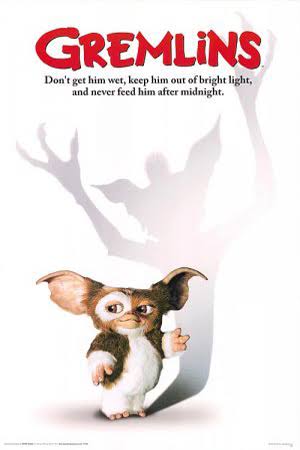 A man's cute new pet comes with some important instructions. Of course he screws it up, and one fuzzy mogwai becomes a whole swarm of malevolent gremlins. Gremlins occupies a weird space between comedy and horror, camp and action. It's the kind of thing kids are hoping to see when they imagine a movie their parents won't let them watch.
4

*batteries not included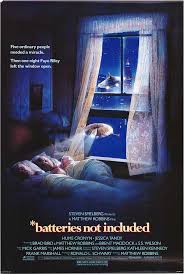 The impoverished residents of an East Village tenement are threatened with eviction by an evil real estate developer. But a group of small alien "fix-its"show up and help them battle the developers. The aliens are robots, something like miniature UFOs, but they're full of personality that gives the movie its heart.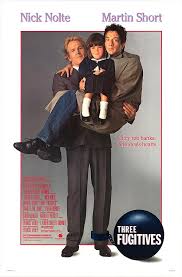 This is remake of a French film, Les Fugitifs. Fresh out of prison, former stickup man Daniel Lucas (Nick Nolte) finds himself taken hostage at a bank by would-be robber Ned Perry (Martin Short), and the cops–aware of Lucas's history–naturally assume the two are a bank-robbing team. On the run from the cops, Lucas tries to get away from his incompetent "partner," while Perry tries to get the money to his sick daughter.
2

Who Framed Roger Rabbit?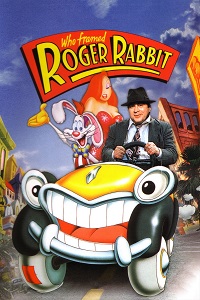 Hard-boiled detective Eddie Valiant needs to unravel a dangerous criminal conspiracy in a city where humans and cartoon character live side-by-side. The blend of animation and live-action in this movie is excellent, and has aged very well. Almost as amazing is the fact that the movie got the rights to use characters from Warner Brothers and Disney cartoons, filling the movie with recognizable characters that you won't see together anywhere else.
1

E.T. the Extra Terrestrial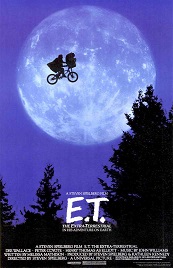 A lonely suburban boy named Elliott stumbles across an alien who was left behind by his spaceship. After luring the alien into his garage with a trail of Reeses Pieces, Elliott names the alien E.T. and tries to take care of it. The end up working together to keep each other safe, and find a way for E.T. to make his way home. An Oscar nominee for Best Picture, Steven Spielberg's beloved fantasy tale was the highest-grossing film of the 1980s.
Disclaimer: Some pages on this site may include an affiliate link. This does not effect our editorial in any way.