The Top 100 Movies on Netflix [January 2020]
It's Friday night, but the weather's bad and you refuse to leave your home. A couple of friends have come over to hang out and watch a movie, but your DVD collection is looking pretty sparse for new releases. You could watch You've Got Mail again for the dozenth time, but you really want to see something new that will hit hard, make you laugh, or stay in your mind for days. The last video store in your town closed down years ago, and rentals on iTunes are just too expensive to justify the purchase. Flipping your television over to Netflix is not just the best idea, it's an obvious one. But as you scroll through your queue and your suggested recommendations, one thing becomes apparent: you have no idea which film to pick.
Netflix is overrun with television shows, but that doesn't mean the service has lost out on some great films. It can actually be pretty tough to find classic films on the service among all the Netflix original shows now streaming on the platform, so we've done the hard work for you. We've rounded up fifty of the best films streaming on Netflix right now, so that you can skip the endless browsing and scrolling through films on your television and just get to watching the movie. We'll update this list every month with new recommendations, and we'll always make sure that the films listed here haven't been taken off of Netflix's offerings, so whether it's a film you've never seen or a classic you want to revisit, you'll always be ready to stream a great film.
So throw the popcorn in the microwave, kick your feet up, and relax with one of these incredible films. These are the top one hundred movies streaming on Netflix right now, in no particular order.
100. Solo: A Star Wars Story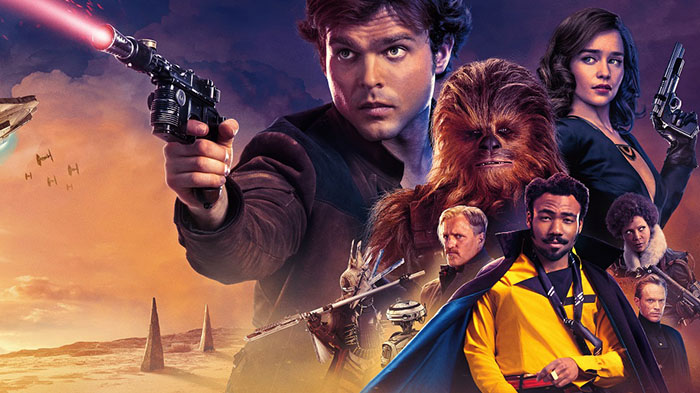 The second (and possibly final) installment in the A Star Wars Story saga, Solo tells the story of a young Han Solo, set years before his run-in with Luke Skywalker and his future wife Leia. When Han finds himself indebted to the gangster Dryden Vos, him and his crew find themselves planning a daring adventure to travel to the mining planet Kessel, a dangerous world that spells trouble for our heroes. Thankfully, his gang—made up of smugglers, criminals, and a 190-year-old Wookie named Chewbacca—have each others' backs. Of course, to pull the plan off perfectly, they'll need a fast ship, and for that, Han turns to one man: Lando Calrissian. Though the film features plenty of controversy along the way, including the firing of the original directors Phil Lord and Christopher Miller, this film gets by on a sense of fun and adventure that too many films lack these days.
Mysteries and thrillers are perfect for dark and stormy nights, and The Invitation might be the ideal film to chill you to your core. The film stars Logan Marshall-Green as Will, a divorcee who drive his girlfriend Kira to a dinner party hosted by his ex-wife at his old house in the Hollywood Hills. Will's ex, Eden, alongside her new husband David, welcomes Will and Kira to the party, though immediately, something feels wrong. As Will continues to deal with the grief of his deceased son (the reason Eden and him split up), he begins to feel like something is wrong with his ex-wife and her husband's motivations. The tale is dark and grim, and as the night advances, you'll begin to put the pieces together in this thrilling tale of mystery and murder.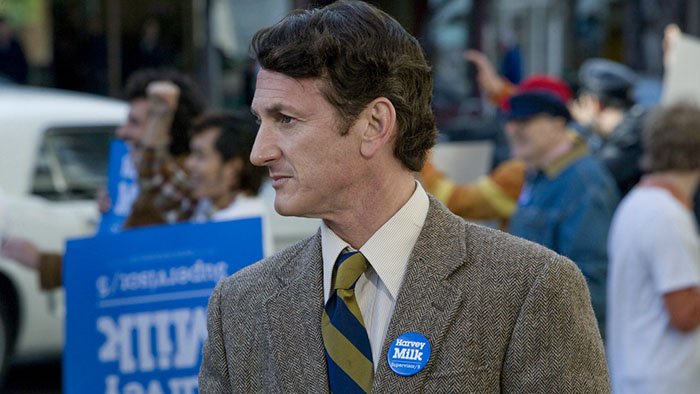 This 2008 biographical film follows Harvey Milk, who was a major gay rights activist in California and the first openly gay person ever elected to hold office in that state. Directed by Gus Van Sant (director of Good Will Hunting and Finding Forrester), and written by Dustin Lance Black (J. Edgar), the film tells the story of Milk throughout the 70s until his death in 1978. The film has been critically lauded as a return to form for Sant, and both Sean Penn's portrayal of Harvey Milk and the script by Black went onto win Oscars in 2009. The film co-stars Josh Brolin, Emile Hirsch, James Franco, Alison Pill, and Rogue One's Diego Luna, and is absolutely worth watching for its riveting, surprisingly sensitive look at this man and his political and real-world opponents.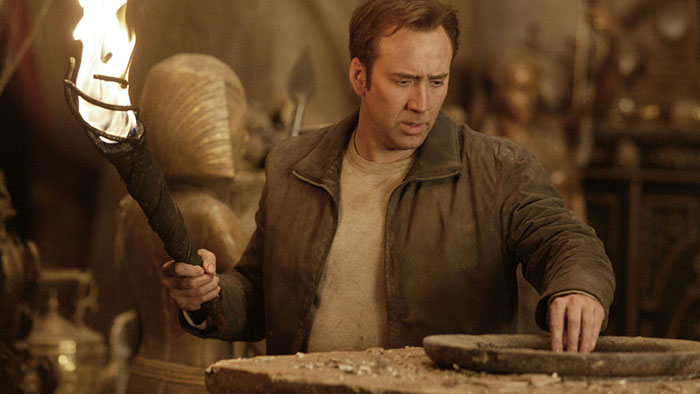 National Treasure is, in our eyes, the ultimate adventure film, an ode to Indiana Jones that might not live up to the greatness of its predecessors, but manages to create a historial heist movie that keeps you on the edge of your seat for the entire runtime. The film follows Benjamin Gates (Nicolas Cage, in one of his most famous roles), a historian and treasure hunter whose grandfather told him the story of the fabled national treasure held secret by the Founding Fathers, a rumor that Gates, now an adult, continues to chase. On an expedition with his colleague Ian Howe (Sean Bean) and his friend Riley (Justin Bartha), Gates discovers a clue that leads the group to believe the next hint is on the back of the Declaration of Independence. Betrayed by Ian and his men and laughed out of the offices of the National Archives, Gates realizes he has no choice but to do the only thing possible to save the day: steal the Declaration of Independence.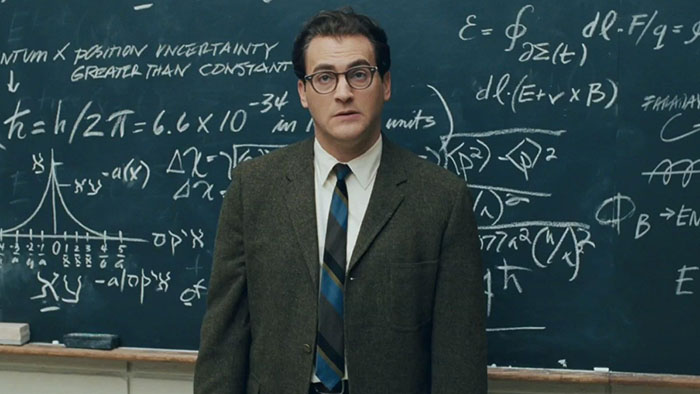 Though certainly not one of the Coen Brothers most-accessible films, A Serious Man is often lauded for its balance of black comedy and razor-sharp wit. The film stars well-known actor Michael Stuhlbarg as a Minnesota Jewish man whose life begins to crumble both professionally and personally, as his wife asks for a divorce and he faces a vote on his tenure at a local university, leading him to question his faith and his religion. The film is bleak, dry, and in some cases, absolutely absurd—all comments meant as compliments. This is an odd film that won't please everyone, but the Coen Brother completionists, it's a must-see film.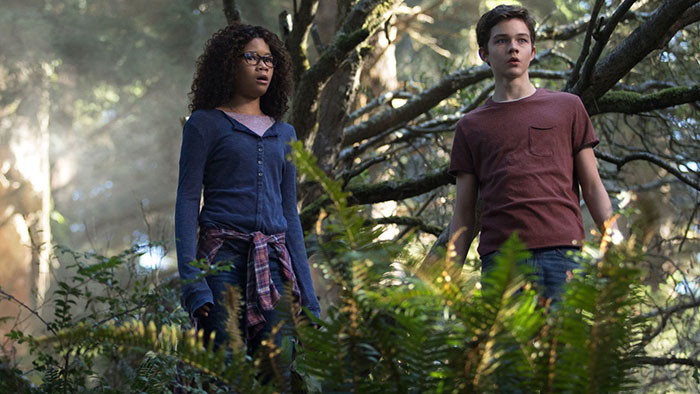 The fourth narrative-based film from acclaimed director Ava DuVernay (Selma) promised to be a major milestone in film for multiple reasons. With the filming of A Wrinkle in Time, DuVernay became the first African American woman to direct a film with a budget totalling nine figures, and the first African American director of a film to make more than $100 million at the box office. Despite these historical precedents, A Wrinkle in Time is no perfect film. Though it's visually stunning, the novel is a difficult work to adapt to the big screen. While we enjoyed it, it's definitely something to keep an open mind on before diving into such a divisive film.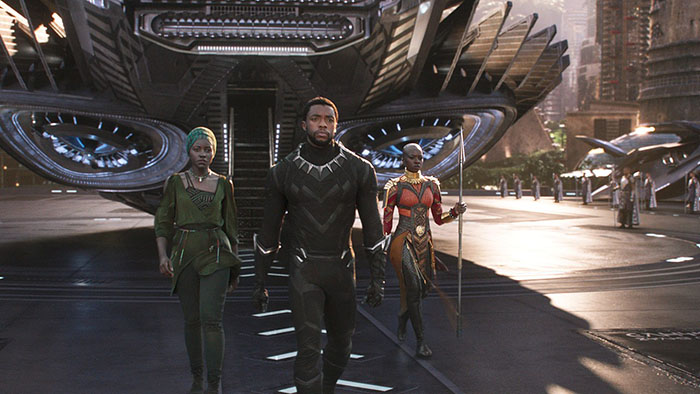 The first superhero film to be nominated for Best Picture at the Oscars, Black Panther is one of the best Marvel movies to date. A critical darling and a massive box office success, Black Panther tells the story of T'Challa, the king of the African nation of Wakanda who steps up to fill his father's shoes after King T'Chaka dies during the events of Civil War. To the rest of the world, Wakanda is a poor third-world nation that barely scrapes by on their own, but secretly, thanks to a meteor containing vibranium crashing into their country thousands of years prior, they've become one of the richest and most-technologically advanced countries on the planet. When T'Challa's rule is challenged by a relative who grew up outside of Wakanda, they'll have to fight it out to figure out which gets to rule.
93. The Stanford Prison Experiment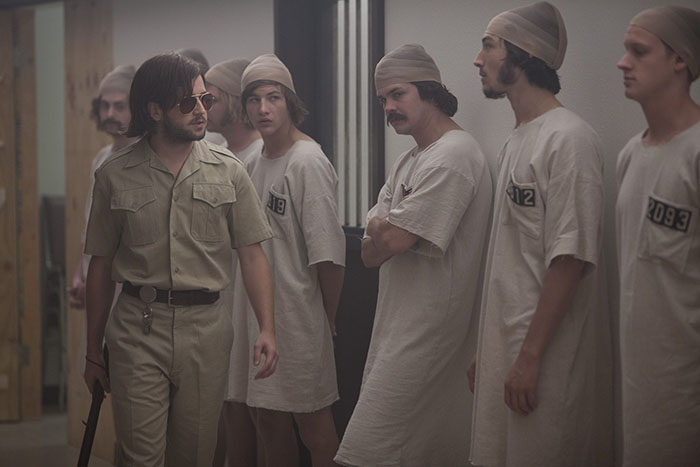 Based on the real-life experiment that occurred in 1971, The Stanford Prison Experiment tells the story of Stanford professor Philip Zimbardo (Billy Crudup), who conducts a controversial psychology experiment with his students in order to determine whether or not the personality traits of prisoners and guards are the chief cause of abusive behavior between them. Zimbardo selects fifteen male students to participate in a 14-day prison simulation to take roles as prisoners or guards. For their work in the experiment, they receive $15 per day (nearly $100 in 2018 money). It doesn't take long for the proceedings to get out of hand, of course, and before you know it, both the prisoners and Zimbardo himself become abusive towards the mock-prisoners. Intense and hard to watch, The Stanford Prison Experiment is a must-see.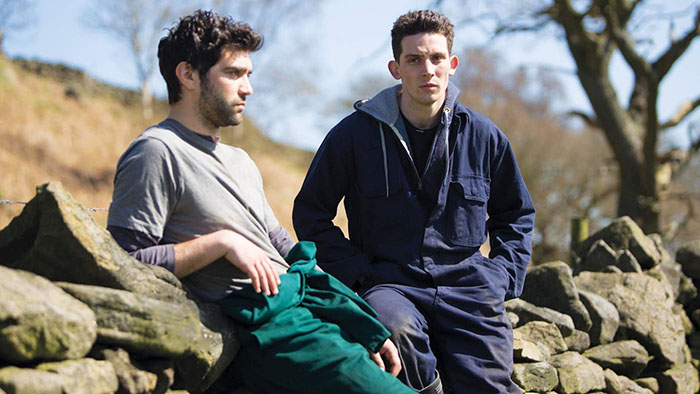 Directed by Francis Lee in his feature debut, God's Own Country is a haunting tale of love and loss in the English countryside. The film follows Johnny Saxby (Josh O'Connor), a young man who lives on his family farm with his father Martin, and his grandmother Deidre. Johnny takes care of most of the farm by himself, his father unable to assist after experiencing a stroke and his grandmother aged out of the farm life. Johnny's life is a mess, drinking heavily and having sexual encounters with men in his spare time. When Johnny's actions result in the loss of a calf, Martin hires help in the form of Gheorghe (Alec Secăreanu), a Romanian farm hand who is initially treated harshly by Johnny. When Johnny refers to Gheorghe by a slur, the two men find themselves in a fight that quickly turns sexual. With the nature of their relationship, Johnny must learn quickly who he is, less he face the consequences of a broken heart. The film was critically-acclaimed upon its release last year.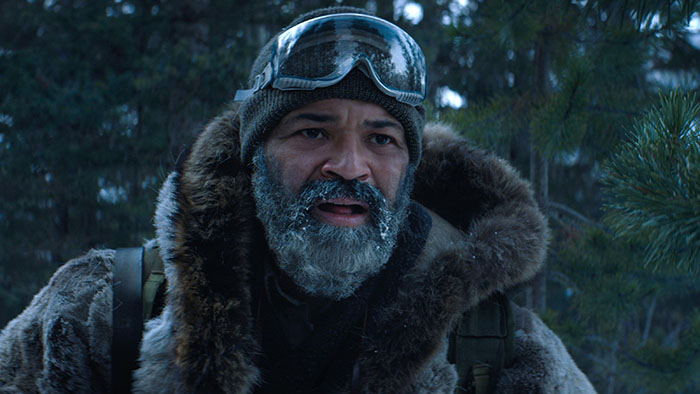 In this new Netflix Original film, director Jeremy Saulnier (Blue Ruin, Green Room) follows a wolf expert named Russell Core (Jeffrey Wright), who is called to a village in Alaska to help hunt down wolves seemingly responsible for the deaths of three small children. When he arrives in Alaska, he meets with Medora Slone (Riley Keough), whose son was the third child to go missing. He learns that he husband, Vernon (Alexander Skarsgard, It), is away on military leave, while the father of the second child taken, she informs him, will not be speaking to Russell. As things begin to grow darker, Russell will have to hurry to figure out the mystery behind the disappearance of children, all while risking his own life in the process.
The 80 Best Netflix Original Shows [January 2020]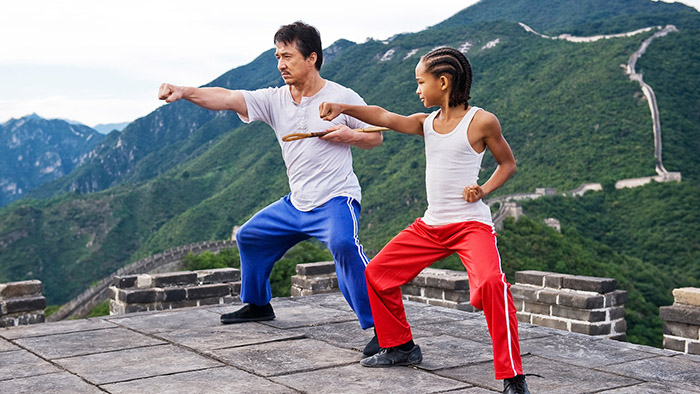 A remake of the 1980s classic, The Karate Kid tells a familiar story for a brand-new generation. When his mother's career results in a move to China, 12-year-old Dre Parker (Jaden Smith) finds that he is a stranger in a strange land. Though he knows a little karate, his fighting skills are no match for Cheng, the school bully. Dre finds a friend in Mr. Han (Jackie Chan), a maintenance man who is also a martial-arts master. Mr. Han teaches Dre all about kung fu in the hope that Dre will be able to face down Cheng and perhaps win the heart of a pretty classmate named Mei Ying. The film received solid reviews, and though a sequel was discussed for years, it was never actually made.
89. To All The Boys I've Loved Before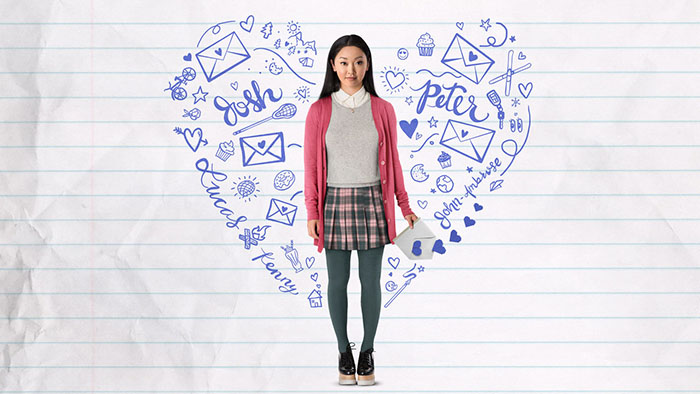 Based on the book of the same name, To All the Boys I've Loved Before follows Lara-Jean, a half-Asian, half-Caucasian 16-year-old high school student who begins her first year of high school without her older, now-graduated sister, Margot. Lara-Jean has never had a boyfriend, but has had multiple crushes, including on her sister's now-ex-boyfriend Josh and the popular boy at school, Peter. She keeps a series of five letters to her former crushes in her room, a method that allows her to clear out her love of these boys without having to worry about keeping her feelings bottled up. When her younger sister mails the letters, she's forced to reconcile with her feelings now being out in the open.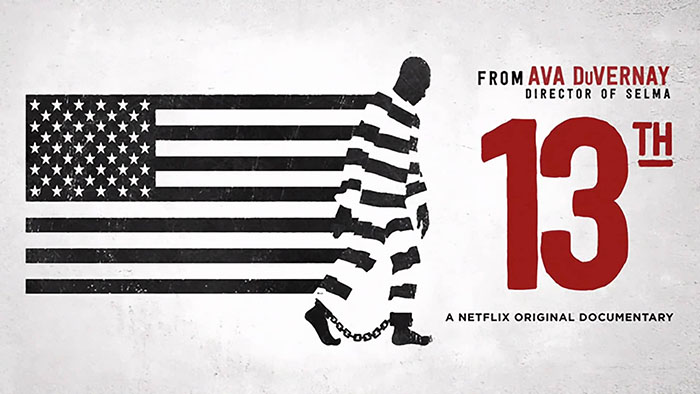 This documentary from filmmaker Ava DuVernay promises to explore "the intersection of race, justice and mass incarceration in the United States," and it sticks the landing. Taking its name from the 13th amendment, which freed the slaves in the United States and prohibited slavery unless as punishment for a crime, the film takes a long, hard look at how the prison system in the United States was built to continue the idea of slavery through the enablement of white police officers to more easily arrest black persons in the USA to force them to work under convict leasing. The result is a chilling documentary that covers Jim Crow laws, the suppression of African Americans by disenfranchisement, and the war on drugs created to target minority communities. The film won an Emmy, and was nominated for an Oscar for Best Documentary.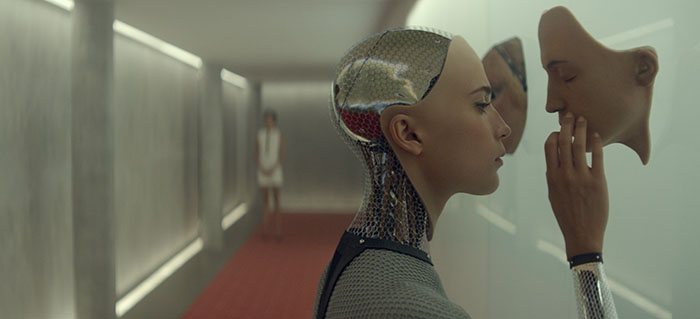 In the directorial debut of screenwriter Alex Garland (28 Days Later, Never Let Me Go, Sunshine), we're introduced to Caleb Smith, a programmer for Blue Book, a Google-esque search engine led by mysterious, isolated CEO Nathan Bateman. When Smith wins a trip to meet the CEO of his company for a week, he finds out that Nathan lives alone, with the sole exception of his assistant, Kyoko, a robot powered by an artificial intelligence. Nathan introduces Caleb to Ava, a more-powerful robot that has passed a Turing test, with Nathan hoping Caleb will help him to understand whether Ava is thinking real thoughts and emotions. As Nathan's narcissism and heavy drinking makes Caleb grow uncomfortable, he'll slowly begin to turn on the CEO of the company. But when Ava turns out to be far more capable and self-sufficient than at first glance, Caleb must begin to ask: can he trust anyone, let alone himself?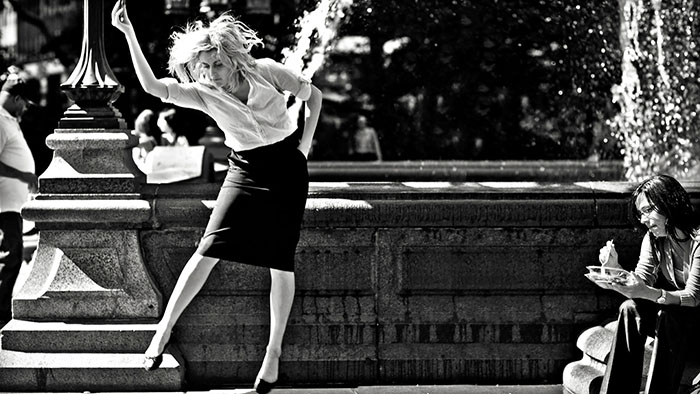 The first of two Noah Baumbach films on this list, Frances Ha won't please every reader of this list. The film has been criticized as aimless, but for those it connects with, Frances Ha represents a modernization of the principles and ideas first shown in films from the French New Wave era of the 1960s. From the black and white film aesthetic to the impromptu trip to Paris halfway through the film, the inspiration from titles like Breathless and The 400 Blows is all over this title, co-written by director Baumbach and star Greta Gerwig (who later brought her wit and talent for writing to 2017's critically acclaimed Lady Bird). It won't be everyone's cup of tea, but the films topped several year-end lists and found critical acclaim with the film community. Baumbach's films are generally fairly bleak, and it makes for a great mixture with Gerwig's brightness and sense of joy found within dark.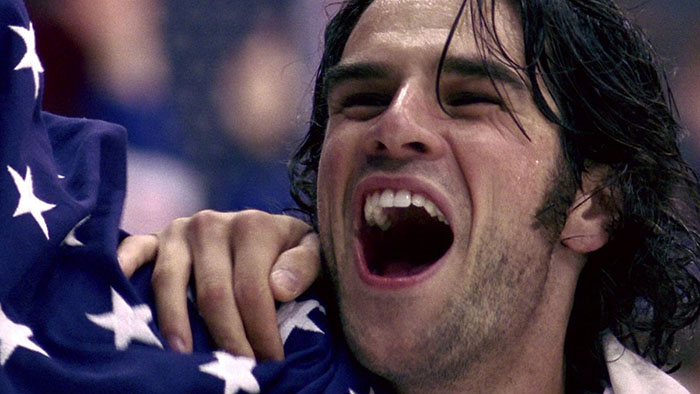 A quintessential entry in the catalogue of great American sports movies, Miracle tells the story of the 1980 United States Olympic hockey team, from their formation through their training and, eventually, their victory against the Russian hockey team at the height of the Cold War. The story begins when University of Minnesota head coach Herb Brooks (Kurt Russell) meets with the US Olympic Committee to discuss strategies for winning the 1980 Olympics. Brooks pitches the group on picking amateur players as opposed to pro-level athletes, leading to doubts that the American team will make it far in their quest for gold medals in any way. Even if you know the story, Miracle is a worthy retelling, an entertaining and fascinating story of training hard for the things you want and for sticking with the ideas you believe in.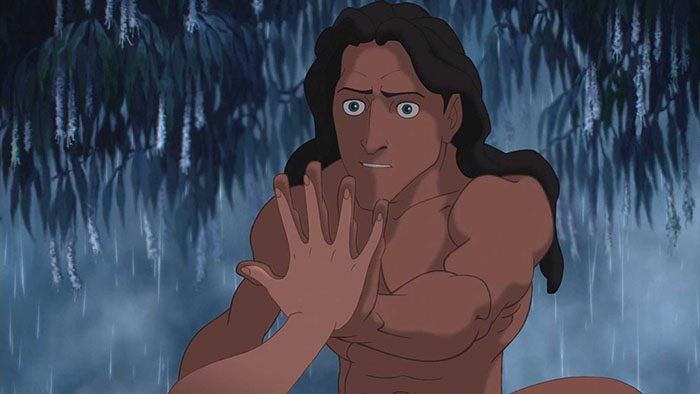 Considered the final film released during the 1990s Disney Renaissance, Tarzan is perhaps best known for its Phil Collins soundtrack and the excellent adaptation of the original source material, which uses both traditional animation and CGI backdrops to make a unique-looking film, complete with everything you would want in an adaptation. The film follows Tarzan, an orphaned child in the jungle who is raised by a group of gorillas, along with his surrogate mother Kara. Now an adult, Tarzan must protect his clan from the arrival of a group of English explorers, led by the hunter Clayton, who accompanies the Porters, Jane and her father Archimedes. Torn between his newfound love for Jane and his family of gorillas, Tarzan must find his place in this world.
83. The Meyerowitz Stories (New and Selected)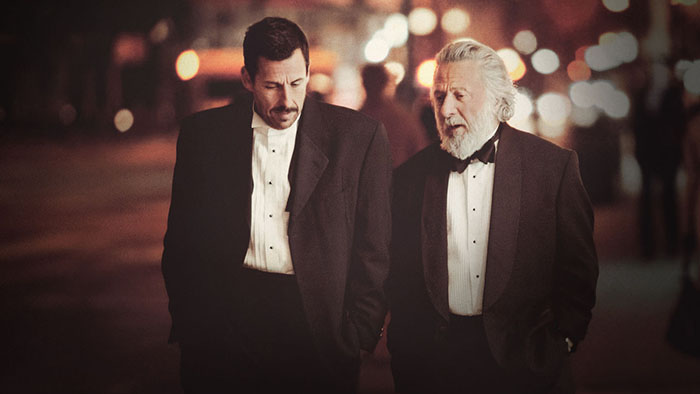 Our second Noah Baumbach tale is also his newest film, and a Netflix original. The Meyerowitz Stories (New and Selected) tells the story of three children: Danny, Matthew, and Jean Meyerowitz, played here by Adam Sandler, Ben Stiller, and Elizabeth Marvel, respectively. Danny and Jean are siblings, with Matthew as their half-brother, all tied together by their rocky relationship with their father Harold (Dustin Hoffman). Though the three children are relatively estranged from each other, their father's upcoming career retrospective brings all three to New York City to reunite, bicker, and deal with their life's problems. Despite the prominence of Sandler and Stiller, don't expect this to be a laugh-riot; like Baumbach's other tales, this is drama first, comedy second, though critics have praised Sandler's dramatic turn here as his best since Punch Drunk Love.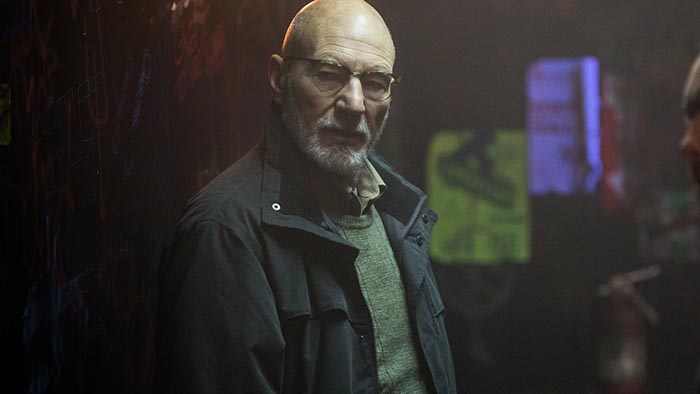 An action-horror hybrid for the ages, Green Room is the third film from acclaimed director Jeremy Saulnier. The film follows the members of a punk band, the Ain't Rights, as they travel through the Pacific Northwest on a tour. After their gig is cancelled, a local radio host arranges a show through his cousin Daniel as a neo-Nazi skinhead bar in the woods outside Portland. After the show, Pat (Anton Yelchin) returns to the green room to retrieve Sam's (Alia Shawkat) phone and sees the body of a young girl who was stabbed to death by one of the neo-Nazis. After calling the police, bar employee Gabe (Macon Blair, Blue Ruin) and Big Justin confiscate the bandmates' phones and hold them hostage in the green room. When bar owner and skinhead leader Darcy (Patrick Stewart, in a haunting performance) decide to kill the band to eliminate witness, the group will have to fight their way out of the bar to survive the night.
81. Something's Gotta Give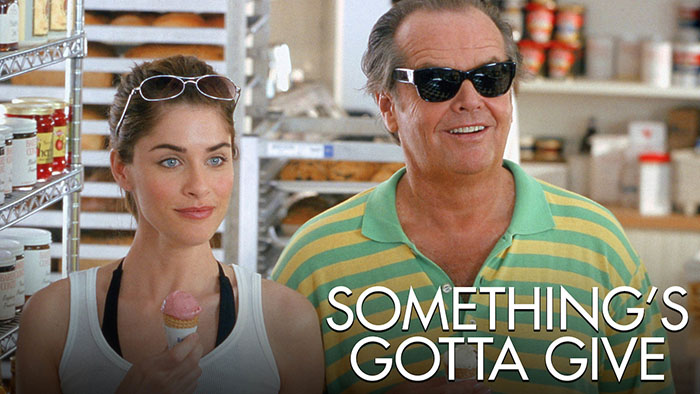 From director Nancy Meyers (The Parent Trap, The Intern) comes her best film to date. Something's Gotta Give is a fantastic romantic comedy, with sharp writing and an all-star cast leading the way. Diane Keaton stars as Erica Barry, a 56-year-old woman and successful playwright who lives in an upscale beach house in the Hamptons. When she meets 63-year-old Harry Sanborn (Jack Nicholson), a playboy who only dates younger women, the two find themselves drawn to each other—despite Harry currently dating Erica's daughter, Marin (Amanda Peet). Keanu Reeves, Francis McDormand, Jon Favreau, and Paul Michael Glaser make up the supporting cast in this classic rom-com.
The 60 Best Shows on Netflix Right Now [January 2020]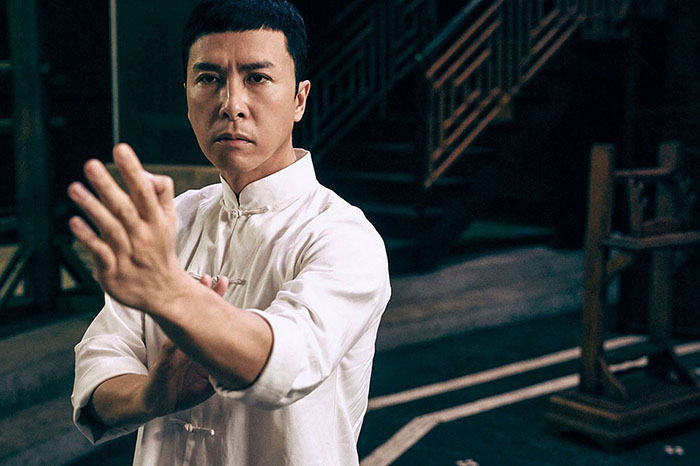 Set in 1930s Foshan, Ip Man begins as the town is known as a popular hub for learning Southern Chinese Martial Arts, with numerous schools that often compete against one another. The film follows the titular Ip Man (Donnie Yen, Rogue One: A Star Wars Story), a Wing Chun master whose wealth and skills have led him to keep a low profile, choosing to avoid working within the schools as a teacher and instead focusing on his training. This changes with the 1937 Japanese invasion, which cause Ip Man to lose his house and his wealth, forcing him into a rundown apartment and into working within coal mines. When Ip's friend Lin fails to return from a fight, Ip begins a quest to destroy the Japanese army at any cost, even if it destroys himself in the process. The film is loosely based on the real life of Ip Man, the Wing Chun grandmaster and the man who trained Bruce Lee.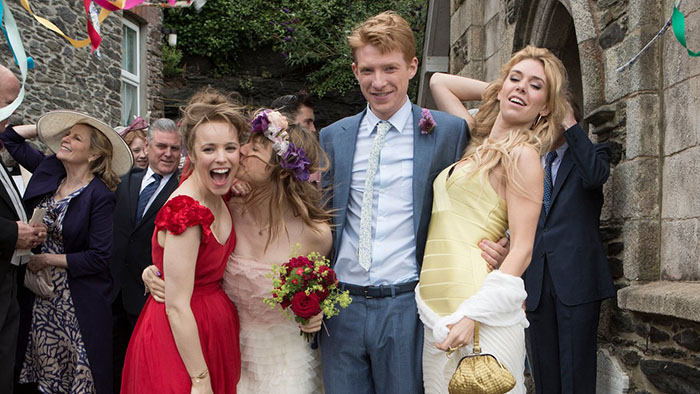 Directed and written by Richard Curtis (Love Actually, Four Weddings and a Funeral), About Time is a romantic-comedy tinged with science-fiction elements, weaving together a charming story that delivers a great love story and a father/son tale. When Tim Lake (Domhnall Gleeson) is 21, his father (Bill Nighy) tells him a secret: The men in their family can travel through time. Although he can't change history, Tim resolves to improve his life by getting a girlfriend. He meets Mary (Rachel McAdams), falls in love and finally wins her heart via time-travel and a little cunning. However, as his unusual life progresses, Tim finds that his special ability can't shield him and those he loves from the problems of ordinary life.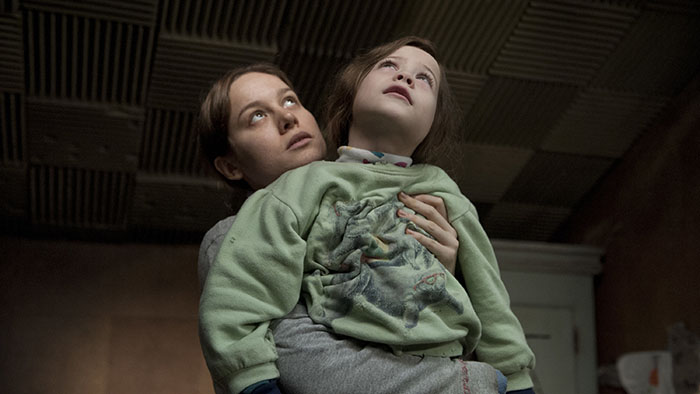 Directed by Lenny Abrahamson (Frank) and adapted from the novel of the same name, Room tells the story of 24-year-old Joy Newsome and her 5-year-old son Jack, who live in a locked shed called "room." Unbeknownst to young Jack, they are held captive by "Old Nick," a man who kidnapped Joy seven years prior and who is the biological father to Jack. Joy tries to balance her own mental health while being as much of a mother to Jack as she can be, though Jack believes the world consists of "room" and television, and not much else. When Joy manages to hatch a plan to get Jack to escape and alert the authorities, it sets off a chain reaction of events that will send Joy and Jack spiraling, as they attempt to adjust to a new world.
Ivan Reitman and Bill Murray's second time working together on a film came together in Stripes, the 1981 comedy about joining the army. In Stripes, we get our first taste of the pairing that would be Reitman, Murray, and Harold Ramis, a pairing that would come together in 1984 to produce Ghostbusters, with Reitman behind the camera, Ramis writing the script, and both Ramis and Murray on screen. Stripes began life as a Cheech and Chong film about joining the army, but when the duo demanded full creative control, Stripes translated into a comedy about signing up and shipping out. When John Winger (Murray) loses his job, car, girlfriend, and apartment all in one day, he decides to throw it all away and join the army. Accompanied by Russell Ziskey (Ramis), the two head to a recruiting office and soon find themselves at basic training. The film features Warren Oates, John Candy, John Larroquette, Sean Young, and Judge Reinhold in supporting roles.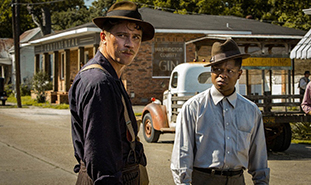 A recent Netflix Original film, Mudbound tells the story of two World War II veterans living in rural Mississippi following the conclusion of the war. The film begins when Henry McAllen (Jason Clarke) and his wife Laura (Carey Mulligan) purchase a farm alongside Henry's brother Jamie and their father, Pappy (Jonathan Banks, Breaking Bad and Better Call Saul). The Jackson family, led by Ronsel Jackson (Jason Mitchell) works the farm for the McAllens, until Ronsel and Jamie are pulled away to fight in the war. Upon returning, Jamie deals with PTSD and alcoholism, while Ronsel deals with readjusting to southern racism following his life in Europe. As Ronsel and Jamie begin to strike up a friendship, despite the objections of Pappy, the struggle to readjust to American life threatens to break apart both families. Mudbound is the first Netflix film nominated at the Academy Awards, up for eight awards at the 2018 Oscars.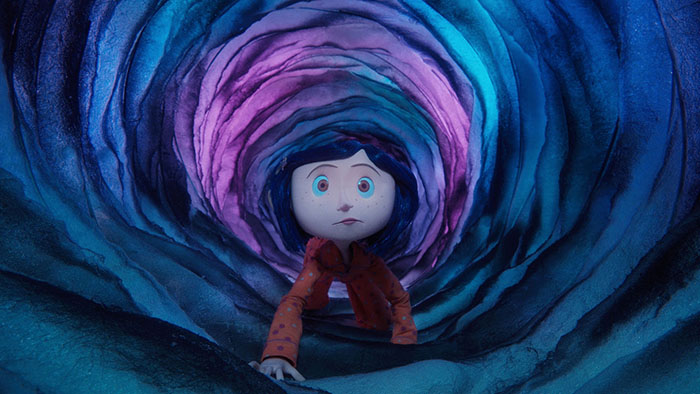 Adapted from Neil Gaiman's book of the same name, Coraline is the first feature film produced by Laika Studios, a stop-motion animation studio that has created some incredible work over the past decade. Coraline tells the story of Coraline Jones, an adventurous 11-year-old who is uprooted from her home to move to a new one she doesn't much care for. While looking for something to do in her new area, she goes exploring and discovers a secret door in her new house—one that leads to a parallel world, where her parents have time for her and listen to her needs. While this idealized world feels too perfect to be true, the truth is far more sinister: the world is hiding a dark secret. The film was directed by Henry Selick, best known to animation fans as the man behind The Nightmare Before Christmas and James and the Giant Peach.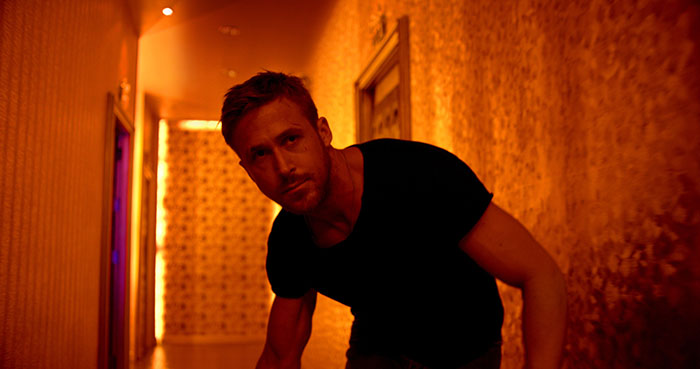 Fans of the 2011 action-drama Drive were thrilled when Ryan Gosling re-teamed up with Drive's director Nicolas Winding Refn for 2013's Only God Forgives, a film which featured a trailer that made the entire movie look like a return to the slow-burn, visceral violence featured in Drive. That isn't necessarily too far off base, but we'd be lying if we said Only God Forgives played like another film in the Drive canon. The film follows Julian Thompson (Gosling), a drug trafficker in Thailand whose mother (Kristin Scott Thomas) sends him on a mission to avenge the murder of his older brother, a criminal who was killed after he beat a prostitute to her death. The film was famously booed following its premiere at Cannes Film Festival (while some gave a standing ovation), and features controversial scenes of violence and sexuality. Since that premiere, the film has continued to feature a polarized reaction from both critics and audiences; even five years later, it remains a difficult watch.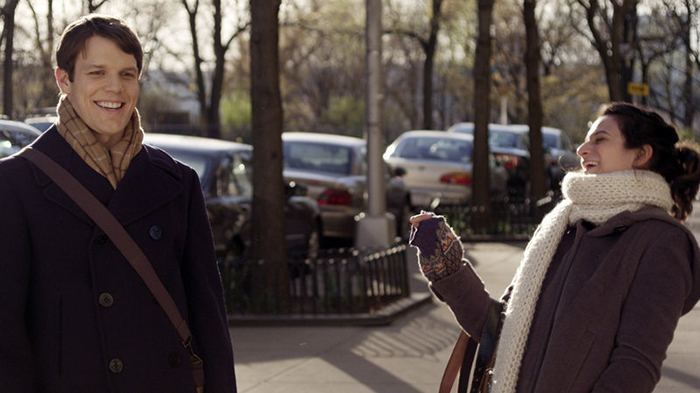 And who says the romantic comedy is dead? One of the best films of 2014, Obvious Child is a fantastic, breezy indie rom-com from director Gillian Robespierre and star Jenny Slate. Based on Robespierre's short film of the same name (which also starred Slate), Obvious Child follows Donna Stern, a comedian in New York who is dumped by her boyfriend in the bathroom of her usual comedy club. After confessing he's leaving her for one of her best friends, Donna begins to tailspin, drinking heavily and bombing at her next set. When she meets Max (Jake Lacy), the two immediately have a connection, leading to a drunken hookup in which they fail to use protection. When Donna learns she's pregnant, she decides to have an abortion. A chance run-in with Max leaves Donna struggling to tell him about the impending abortion, especially after he mentions his dream of being a grandfather someday.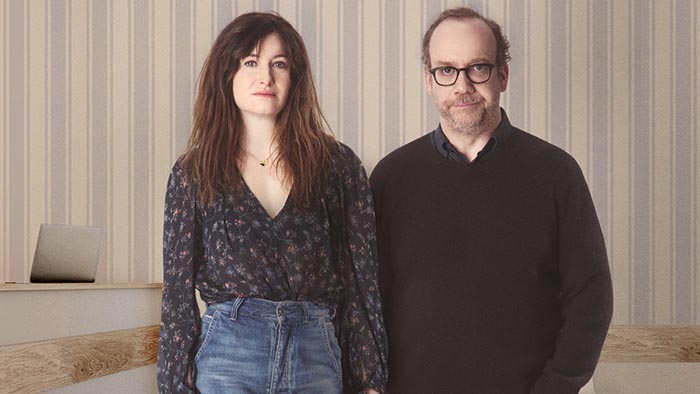 The most underrated Netflix Original of 2018, Private Life is the heartbreaking tale of Richard and Rachel (Paul Giamatti and Kathryn Hahn, respectively), a middle-aged couple desperately trying to have a child together. After multiple failed attempts at artificial insemination, they learn that Richard has a blockage preventing him from producing sperm, forcing him to undergo a surgery that puts him $10,000 in debt to his brother Charlie. While this is happening, the couple also learn that the child they were looking to adopt, after being matched with a pregnant teenager from Little Rock who was looking to give up her child has stopped contacting them. The film, the third feature by director Tamara Jenkins (The Savages, Slums of Beverly Hills) was critically-acclaimed upon its release.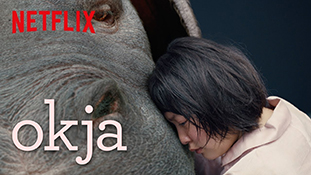 Okja is another Netflix-exclusive film, and the second English-language film made by Bong Joon-ho, the director of South Korean films The Host, Mother (neither of which should be confused with the American films of the same name), and Snowpiercer. Like Snowpiercer, Okja is an action-adventure film that uses its plot as a major metaphor for a real-life lesson, this time concerning factory-farming and the concept of environmentalism. The film may not be subtle with its messaging, but that doesn't stop it from being an excellent, spellbinding, and infinitely sad tale. The main character is played here by South Korean actress Ahn Seo-hyun, but don't think you won't see some recognizable faces. Tilda Swinton, Paul Dano, Lily Collins, Giancarlo Esposito, and Jake Gyllenhaal all turn up here among their South Korean counterparts.
55 Best Shows to Binge Watch on Netflix [January 2020]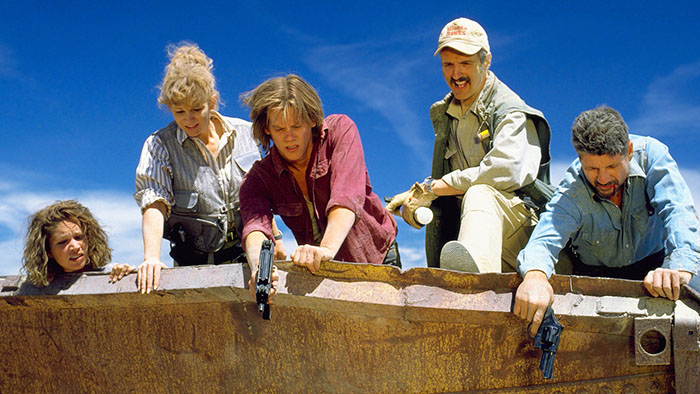 When it comes to monster-comedies,
Tremors
is often considered the best in class. The film follows repairmen Val McKee (Kevin Bacon) and Earl Bassett (Fred Ward), two men who are tired of their dull lives in the small desert town of Perfection, Nevada. But just as the two try to skip town, they happen upon a series of mysterious deaths and a concerned seismologist (Finn Carter) studying unnatural readings below
the ground. With the help of an eccentric couple (Reba McEntire, Michael Gross), the group fights for survival against giant, worm-like monsters hungry for human flesh. The film was followed by a number of direct-to-video sequels (all featuring Michael Gross returning to his original role), but the first film remains the best.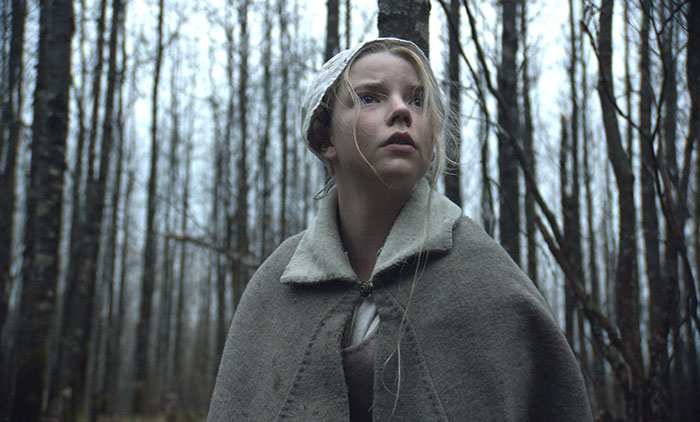 A24 has made its name as a studio on the strength of its indie flair, but its division of horror films shouldn't go unsung. With so many horror films being manufactured jump-scare machines, the studio has made a solid effort at crafting terrifying, slow-paced horror thrillers, and that all began with The Witch, the debut film from director Robert Eggers. Set in 1630 New England and spoken using period-accurate English, the film follows as panic and despair envelops a farmer, his wife, and their children when their youngest son Samuel disappears. The family blames his disappearance on Thomasin (Anya Taylor-Joy, in her major film debut), the oldest daughter who was supposed to be watching the boy at the time of his disappearance. With suspicion and paranoia mounting, twin siblings Mercy and Jonas suspect their older sister of witchcraft, testing the clan's faith and loyalty along the way.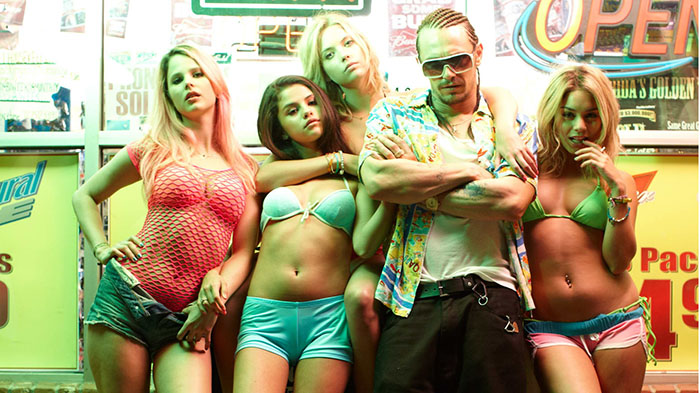 The controversial film from director Harmony Korine, Spring Breakers is a tough watch, no matter how you approach the film. Following four college students as they descend into a life of crime surrounding spring break, the film begins when Candy (Vanessa Hudgens), Faith (Selena Gomez), Brit (Ashley Benson) and Cotty (Rachel Korine) find themselves short on cash to attend their upcoming vacation. After robbing a diner and heading to Florida, they're arrested from a local party before being bailed out by a rapper and drug dealer named Alien (James Franco). Slowly, the girls are driven apart by the gang lifestyle, leading to a break in their group and the corruption of two of the girls.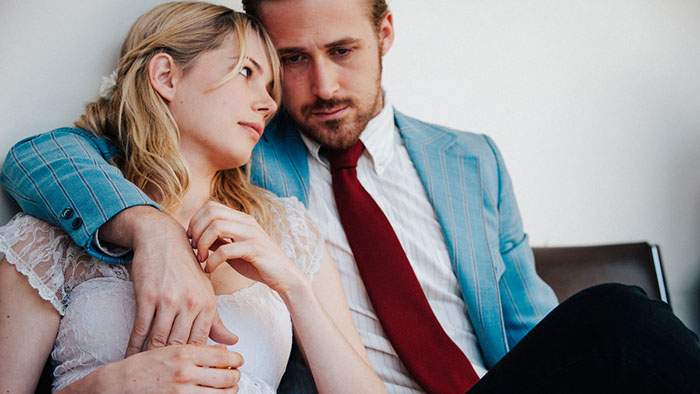 In Blue Valentine, Derek Cianfrance's romantic drama film from 2010, viewers watch a romance fall from grace, told nonlinearly and with as much heartbreak as you might imagine. The film follows Dean (Ryan Gosling) and Cindy (Michelle Williams), a married couple that lives a modest life in a quiet neighborhood with their daughter Frankie and a dog. The film flashes back and forth between the early days of their relationship and the present, as their relationship slowly breaks down following a series of setbacks. The film is heartbreaking, a truly sad examination of a promising relationship dug down into the earth by the harshness of life, as both Dean and Cindy deal with the disappointments and hardships that leave them broken. The film was critically acclaimed, and can break your heart again and again now that it's streaming on Netflix.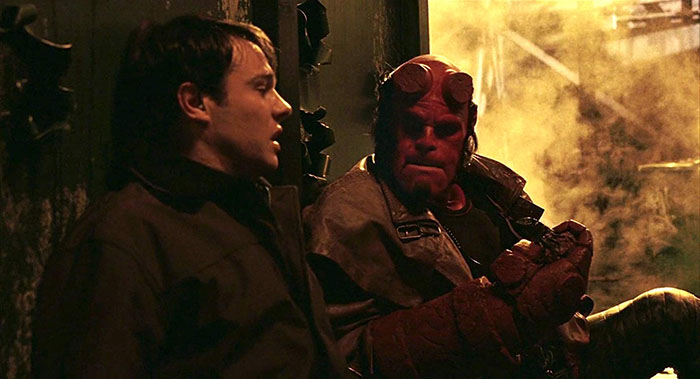 At the end of World War II, the Nazis attempt to open a portal to a paranormal dimension in order to defeat the Allies, but are only able to summon a baby demon who is rescued by Allied forces and dubbed "Hellboy" (Ron Perlman). Sixty years later, Hellboy serves as an agent in the Bureau of Paranormal Research and Defense, where he, aided by Abe Sapien (Doug Jones), a merman with psychic powers, and Liz Sherman (Selma Blair), a woman with pyrokinesis, protects America against dark forces. This film, directed by Guillermo del Toro, was a work of passion for the Academy Award-winning director, and spawned a sequel, Hellboy II: The Golden Army. A reboot, also titled Hellboy, premiered in 2019 to negative reviews.
65. The Edge of Seventeen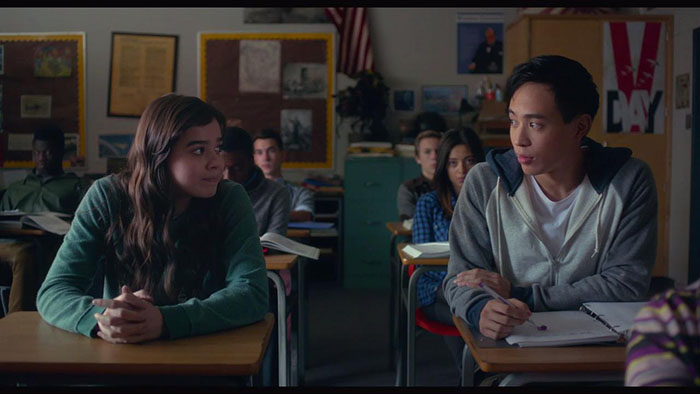 Growing up can be pretty difficult, and no one knows that more than high school junior Nadine (Hailee Steinfeld, in one of her best performances). Currently trapped in her junior year of high school, Nadine already feels incredibly awkward trapped in her life when her older brother, popular kid Darian (Blake Jenner) starts dating her best friend Krista (Haley Lu Richardson). All at once, Nadine feels more alone than ever, until an unexpected friendship with a thoughtful teen (Hayden Szeto) gives her a glimmer of hope that things just might not be so terrible after all. The film was produced by James L. Brooks, and was the directing debut of Kelly Fremon Craig (Post Grad).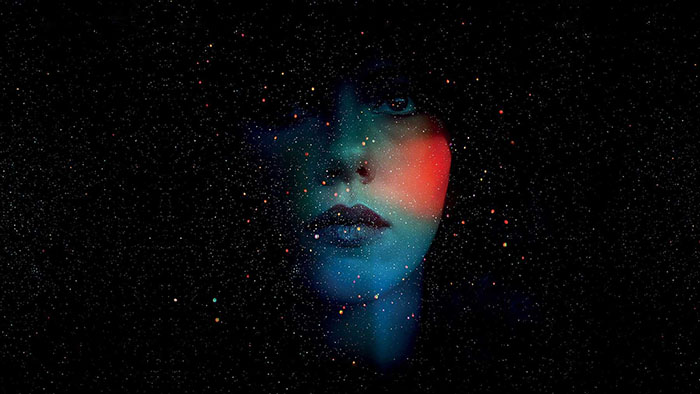 A difficult film to explain, Under the Skin is a film from Jonathan Glazer (Birth), loosely based on the novel of the same name. It stars Scarlett Johansson as a being from somewhere else, who arrives to Earth and prays on men in Scotland. The film effectively works as a portrait of an alien attempting to collect data about humankind, causing an identity crisis in the alien which ends with her spinning out of control. The idea of men being punished for desiring women that appear vulnerable can also be attributed to the science-fiction ideals in the film, though as always, the film is up to a certain amount of reading into by the viewer. Under the Skin is a tough watch, a box office bomb that nevertheless has received critical acclaim. If you love hard sci-fi, you owe it to yourself to check this one out.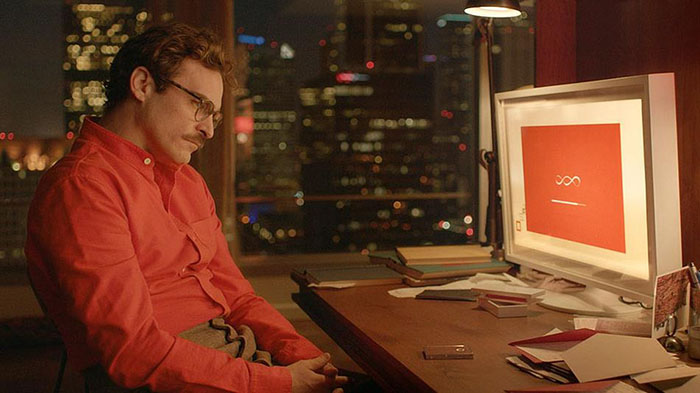 One of the best films of 2013 arrived on Netflix in late July, and it's well worth checking out. Her is the fourth film from acclaimed filmmaker/occasional Jackass star Spike Jonze, following his two collaborations with Charlie Kaufman (Being John Malkovich and Adaptation) and his adaptation of Where the Wild Things Are in 2009. The film is set in a near-future Los Angeles and follows Theodore Twombly (Joaquin Phoenix), a lonely introvert who is going through a divorce with his childhood sweetheart (Rooney Mara). Unhappy with his life, Twombly purchases a smart operating system upgrade for his computer, designed with artificial intelligence and able to adapt and evolve. Deciding to give her a female voice, the operating system nicknames itself Samantha, and Theodore begins bonding with her. The film follows Theodore as he develops a relationship with his AI, and as he learns to grow and adapt as a person himself.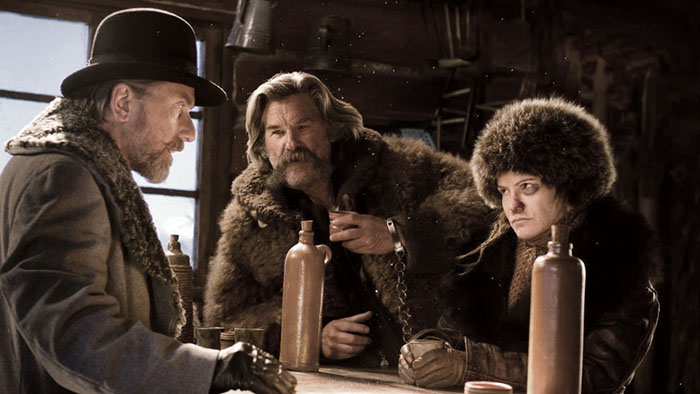 Quentin Tarantino's eighth and most recent film, The Hateful Eight is a full-blown western from the legendary director, set in the post-Civil War era of the United States during a harsh blizzard outside Red Rock, Wyoming. Major Marquis Warren (Samuel L. Jackson), a bounty hunter, is transporting three dead fugitives to the town of Red Rock when he catches a ride to town from John Ruth (Kurt Russell), a similar bounty hunter bringing in Daisy Domergue (Jennifer Jason Leigh). When the trio gets stuck in a blizzard, they make a beeline for Minnie's Haberdashery, a stagecoach lodge, where they meet the other people staying at the house through the blizzard. While hostilities rise between the group, Daisy sees someone poison the coffee, leading to the death of two more characters. As a murder mystery begins to rise, the only question that remains is simple: is it more dangerous in the blizzard, or in Minnie's Haberdashery? The film was also recently recut by Tarantino and his editor into a four-episode miniseries exclusive to Netflix, featuring all-new footage.
61. Blue is the Warmest Color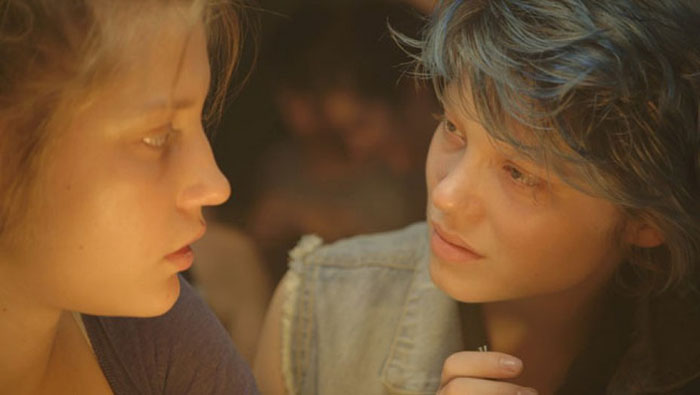 Blue is the Warmest Color tells the story of Adèle, an introverted, quiet French teenager who is unsatisfied with her life. She feels disappointed by her current relationship with Thomas, and upon passing by a woman with short blue hair on the street, feels an immediate sense of attraction. Troubled by her sense of sexual identity, her openly-gay friend Valentin takes her to a gay bar. At a lesbian bar the same night, Adèle meets Emma, the girl from the street with the short blue hair, an aspiring artist and grad student. The two slowly become friends and, eventually, lovers, and the film begins to track their relationship as Adèle grows from a girl into a woman. At three hours and with an NC-17 rating, the film isn't an easy watch, but Blue is the Warmest Color is one of the best romance films of the past decade, and is absolutely worth watching in its entirety.
30 Best Animated Movies on Netflix [January 2020]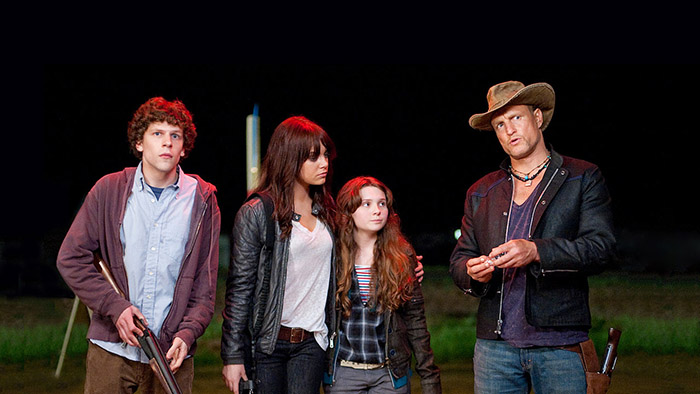 Zombieland wasn't the first comedy to take on zombies, but it's one of the best, even a decade after its release. Directed by Ruben Fleischer (Gangster Squad, Venom), Zombieland is nothing if not a surprise hit. Released in October of 2009 and made on a fairly-small budget of just $24 million, Zombieland impressed critics and made by more than four times its budget at the box office, all while building a massive following of people impressed with the film. The film follows a anxious college student named Columbus (Jesse Eisenberg) making his way through the zombie apocalypse, meeting three strangers (Emma Stone, Woody Harrelson, and Abigail Breslin) along the way and together taking an extended road trip across the Southwestern United States in an attempt to find a sanctuary free from zombies. After a failed television adaptation through Amazon, the cast reunited in 2019 to film Zombieland: Double Tap, currently in theaters.
59. Harold & Kumar Go to White Castle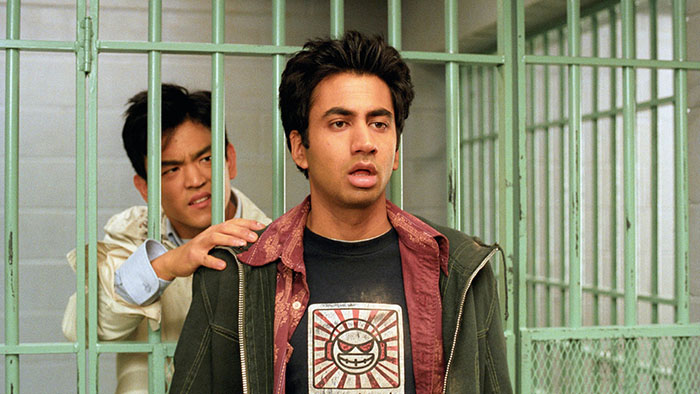 The classic stoner comedy Harold and Kumar Go to White Castle is perfect for watching on a lazy Sunday afternoon, and now that it's back on Netflix, you can hang out with a bag of your favorite fast food burgers and do just that. Nerdy accountant Harold (John Cho) and his irrepressible friend, Kumar (Kal Penn), get stoned watching television and find themselves utterly bewitched by a commercial for White Castle. Convinced there must be one nearby, the two set out on a late-night odyssey that takes them deep into New Jersey. Somehow, the boys manage to run afoul of rednecks, cops and even a car-stealing Neil Patrick Harris before getting anywhere near their beloved sliders.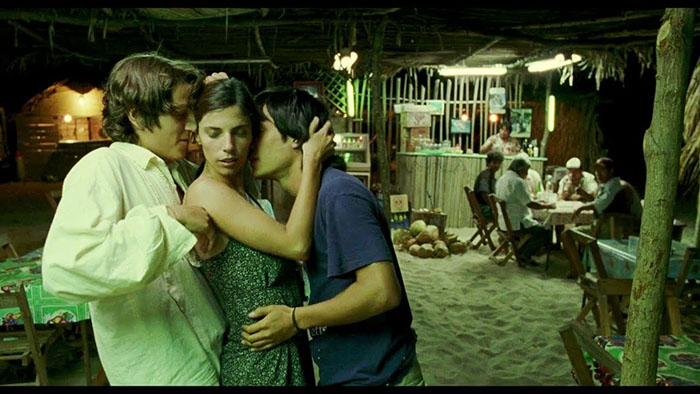 Before Children of Men and Gravity, before Harry Potter and the Prisoner of Azkaban and 2018's Roma, there was Y Tu Mama Tambien, the fourth film by Mexican director Alfonso Cuaron and his breakout project. The film follows Julio and Tenoch, two 17-year-old boys who find themselves beginning to flourish into adulthood. The two best friends spend their summer vacation heading out on a cross-country trip with each other, alongside an older woman whom they meet on the trip. Without the boys' girlfriends around, the two live their lives as bachelors. Filled with sex, drug use, and plenty of joy in the road trip portion of the film, it's the perfect time to catch up with Cuaron's work prior to watching Roma on Netflix.
57. Scott Pilgrim vs. the World
One of the most underrated films of this decade, Edgar Wright's (Hot Fuzz, Baby Driver) Scott Pilgrim vs. The World is a visual triumph, a funny and charming story that wears its heart on its sleeve. The film follows bass guitarist and 22-year-old Scott Pilgrim (Michael Cera, in a pitch-perfect casting), who is floundering in his adulthood without a job after being crushed by his ex-girlfriend. Now dating a high schooler, he seems content in just letting his life pass him by, when he runs into Ramona Flowers (Mary Elizabeth Winstead), a girl new to Toronto who seems to be, quite literally, the girl of Scott's dreams. A visual triumph, pulling direct inspiration from video games, anime, and the graphic novel this series is based on, Scott Pilgrim vs. The World is a perfect action-comedy.
56. The Other Side of the Wind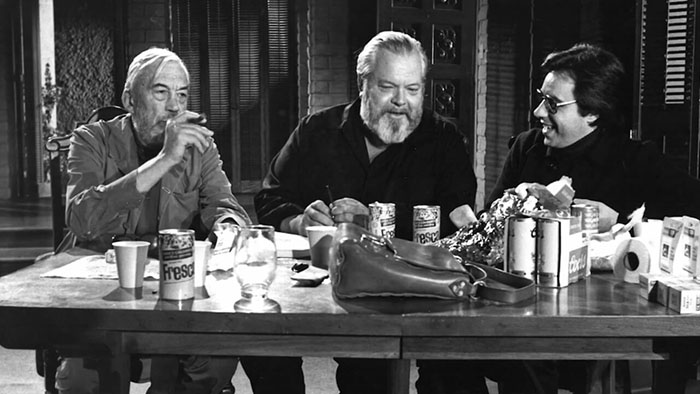 Orson Welles had no shortage of long-lost projects, including Don Quixote and The Merchant of Venice, among other projects. One of the most famous unfinished projects was The Other Side of the Wind, originally slated to come out in the 1970s after six years of starts and stops in production. The film acts as a parody of old Hollywood filmmaking and the New Hollywood style of the 70s, shot as a mockumentary and in black and white—both uncommon traits for that decade. After sitting on a shelf for over forty years, the film has arrived as a new project from Welles distributed by Netflix, and by all accounts, the long-lost project is an excellent final marking on the late director. The film, which follows a director returning to Hollywood from Europe to finish his comeback movie, is delightfully meta and well-worth a watch.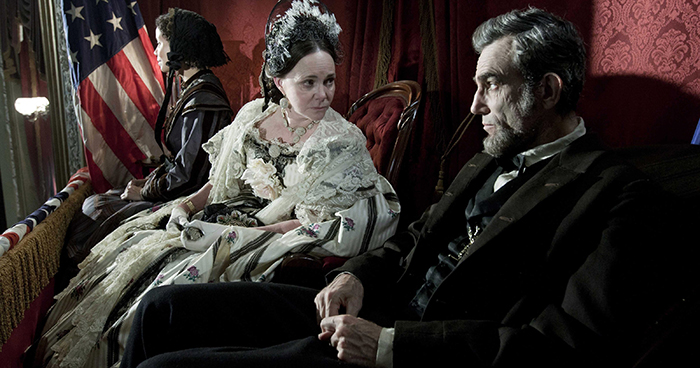 One of Spielberg's best films of the past decade, Lincoln is a brilliant epic historical drama, following President Abraham Lincoln (Daniel Day-Lewis) through the final four months of his life, including the end of the Civil War and his efforts to have the Thirteenth Amendment to the Constitution passed and ratified by Congress. The film is worth watching for plenty of reasons—the script by Tony Kushner, based on the book Team of Rivals; Spielberg's direction; and the supporting cast, which include Tommy Lee Jones, Sally Field as Mary Todd, and Joseph Gordon-Levitt. The real reason to watch the film, however, is for Daniel Day-Lewis. His now-penultimate performance before retiring in 2017, Day-Lewis brings everything you could want as Lincoln to the table. The film earned Day-Lewis his third Best Actor award from the Oscars, making him the first actor to do so.
54. FYRE: The Greatest Party that Never Happened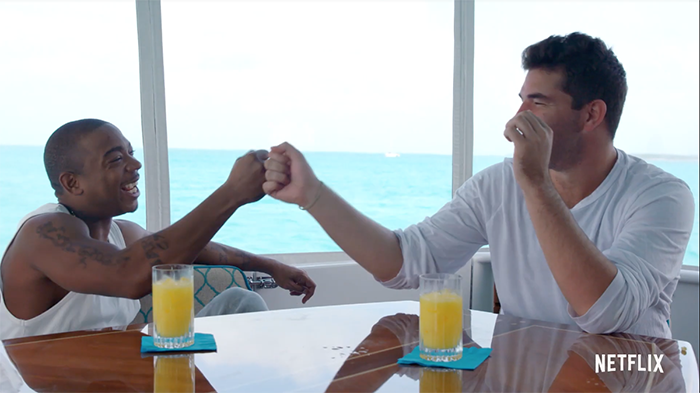 Most true crime documentaries revolve around murder or other similarly-grim crimes. In the truest sense of that definition of the genre, Fyre: The Greatest Party That Never Happened is not a true crime documentary. There's no murder to solve, no kidnapping involved in the film. Yet from a certain sense, Fyre tells the story of a white collar crime often not shown in true crime documentaries. Following a scam-filled music festival that preyed on rich millennials on Instagram, the film follows the building of the Fyre Festival, from its induction to the nightmare of its downfall. It's gained a ton of popularity on social media, and as a Netflix Original, you can catch it anytime streaming on Netflix.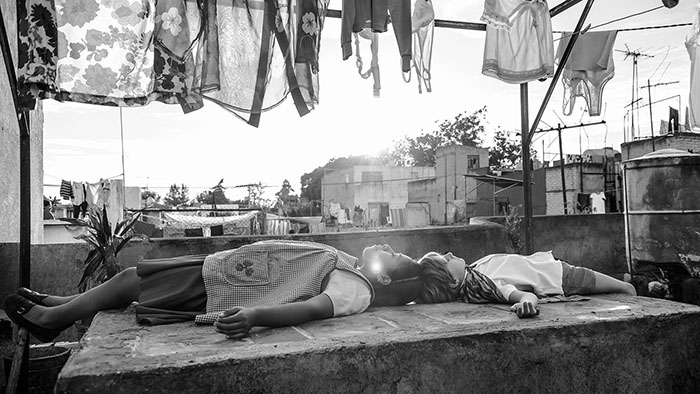 A brand-new Netflix original film and a leading contender for the Best Picture nominations at the 2019 Oscars, Roma is Alfonso Cuaron's first film since his 2013 acclaimed film Gravity. A semi-autobiographical film and Cuaron's first Spanish-language film since Y Tu Mamá También in 2001, Roma follows the life of a live-in housekeeper to a middle-class family in 1970s Mexico City. With a cast of mostly-unknown and up and coming actors, Cuaron uses his experience as an acclaimed filmmaker to make his most personal film to date. The title comes from the Colonia Roma neighborhood of Mexico City where the film is set.
52. Charlie and the Chocolate Factory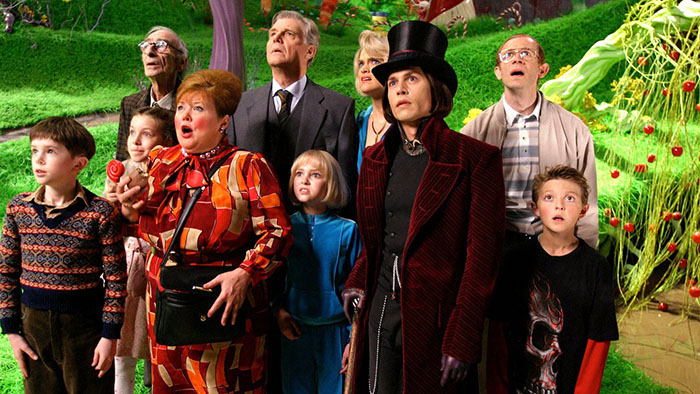 Directed by acclaimed visionary filmmaker Tim Burton and featuring Johnny Depp as the legendary chocolate maker Willy Wonka, Charlie and the Chocolate Factory is a 2005 adaptation of the classic children's book of the same name. Instead of working from the 1971 musical film that, while well-regarded, did change multiple aspects of the novel for the sake of the songs throughout the film, Charlie is more accurate to the book that the older title, while also making room to add an origin story for Mr. Wonka. The film was a massive box office success, and led to Tim Burton's later adaptations of other classic fantasy literature, including Alice in Wonderland.
51. Avengers: Infinity War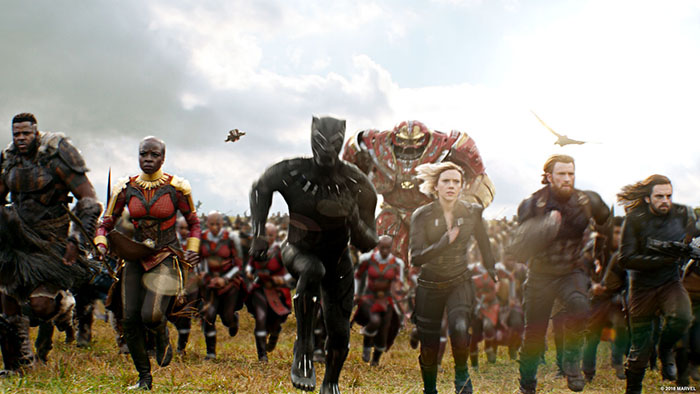 Avengers: Infinity War won't go on any "best films you don't know about" list anytime soon. If you have any passing interest in the MCU as a series, you probably saw this film in theaters, or at home when it hit iTunes and other digital platforms a few months after its release. Whether or not you saw it, its release on Netflix makes it the perfect time to revisit before catching the record-breaking Avengers: Endgame in theaters. The film follows the entire Avengers team, from Iron Man, Hulk, Thor, Captain America, and even the Guardians of the Galaxy, as they clash in a head to head against Thanos and his Infinity Gauntlet. On a mission to collect all six Infinity Stones, Thanos begins to collect the stones in order to bring destruction, chaos, and his own twisted version of "order" to the universe.
The 25 Best Family-Friendly Movies Streaming on Netflix [January 2020]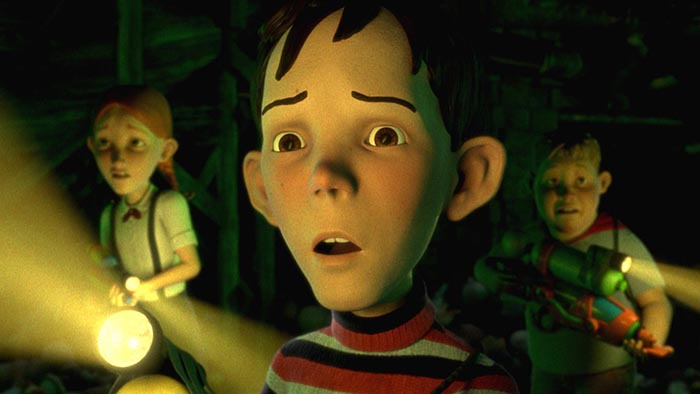 Produced in 2006 by ImageMovers, the same company behind such animated hits as The Polar Express and Beowulf, Monster House is an animated film brought to life by director Gil Kenan, working from a script co-written, notably, by Dan Harmon (Community, Rick and Morty). The film follows three kids, who believe that their neighbor's house is a living creature trying to eat kids alive. When DJ Walters' parents are away for the weekend, they accidentally send their neighbor to the hospital after he has a heart attack. When his house continues to eat people who approach the residence, DJ, Chowder, and Jenny Bennett attempt to destroy the house in order to save trick-or-treaters on Halloween.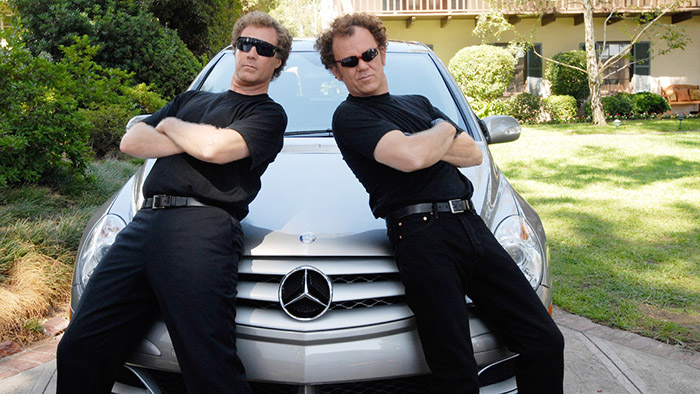 Step Brothers is routinely named the best comedy of the 2000s, and now that it's back on Netflix, you can rewatch it again and again. Brennan Huff (Will Ferrell) and Dale Doback (John C. Reilly) have one thing in common: they're both lazy and unemployed man-childs who still live with their parents. When Brennan's mother and Dale's father marry and move in together, it turns the overgrown boys' world upside down. Their insane rivalry and narcissism pull the new family apart, forcing them to work together to reunite their parents. Featuring some incredible supporting roles from the likes of Richard Jenkins, Mary Steenburgen, Adam Scott, and Kathryn Hahn, Step Brothers is a must-watch comedy.
48. Ralph Breaks the Internet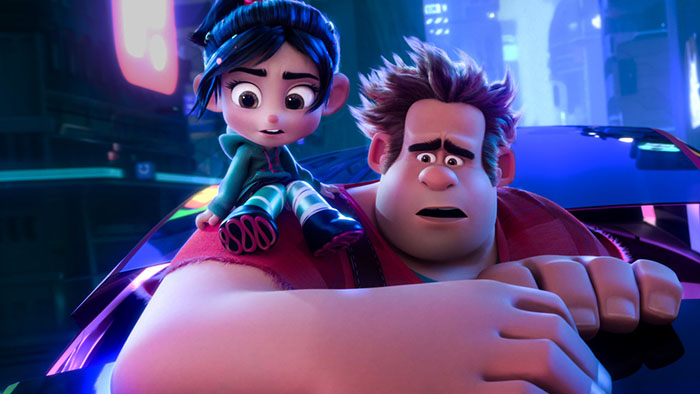 In the hit sequel to 2012's Wreck-It Ralph, Ralph and Vanellope return to set out on a brand-new adventure. Though Ralph has been having a great time since the events of the last film, things have gotten a bit stale for Vanellope. When the arcade Ralph and his friends find themselves living in gains access to a router, the pair of friends travel from the surge protector to the World Wide Web, making for a journey through memes, YouTube videos, and the world of Disney. A film about staying friends even when you're becoming new people Ralph Breaks the Internet is funnier and more charming than its early trailers might have led you to believe.
The conclusion of the "Death trilogy," Alejandro González Iñárritu's collection of films from 2000 to 2006, Babel is an ensemble drama film starring, among many others, Brad Pitt, Cate Blanchett, Elle Fanning, Adriana Barraza, and many more. Edited into segments, the film focuses on four groups of characters, with events being revealed out of chronological order. The film focuses on a single accident that connects groups from across three different continents: two young Moroccan goatherds, a vacationing American couple, a deaf Japanese teen and her father, and a Mexican nanny who takes her young charges across a border without parental permission.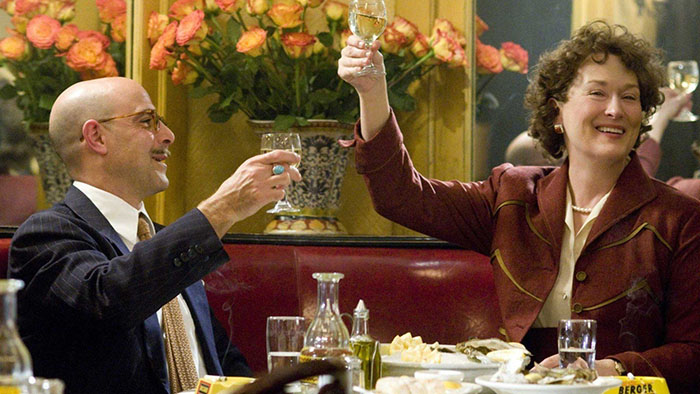 Nora Ephron was one of the most important women working in the film industry while she was alive, writing one of the best romantic comedies of all time in
When Harry Met Sally
and following that film up with her own rom-coms in
Sleepless in Seattle
and
You've Got Mail
.
Julie and Julia
marks her final film before her death, and it's a great tale for anyone looking for a heartwarming film on Netflix. Frustrated with a soul-killing job, New Yorker Julie Powell (Amy Adams) embarks on a daring project: she vows to prepare all 524 recipes in Julia Childs' landmark cookbook, "Mastering the Art of French Cooking." Intertwined with Julie's story is the true tale of how Julia Child (Meryl Streep) hersel
f conquered French cuisine with passion, fearlessness, and plenty of butter.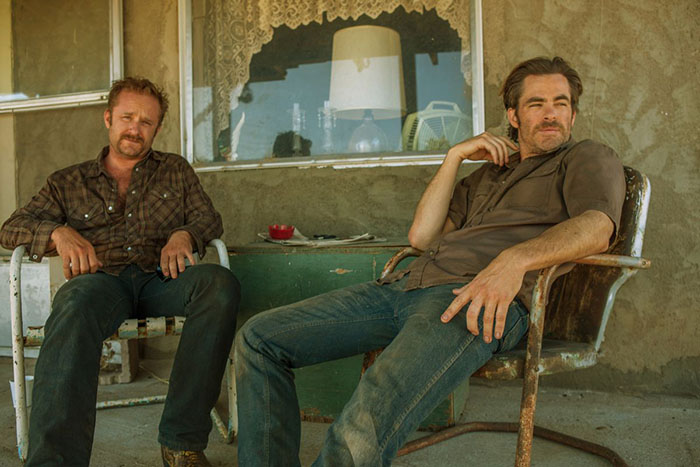 From director David Mackenzie (Starred Up, Outlaw King) directed this Best Picture-nominated film in 2016 with a script from Taylor Sheridan (Sicario, Wind River) follow two brothers who work together to try to save their family ranch from foreclosure. Toby and Tanner haven't led perfect lives, but to accomplish their goal, they'll have to turn to a life of crime in order to raise the necessary money through a series of heists. Their only problem is Marcus (Jeff Bridges), a Texas Ranger weeks away from retirement and paired with his soon-to-be replacement. As the two brothers plan out their final robbery, they'll be forced to fight back against the law, who's trying to take both brothers down as quickly as possible.
44. Raiders of the Lost Ark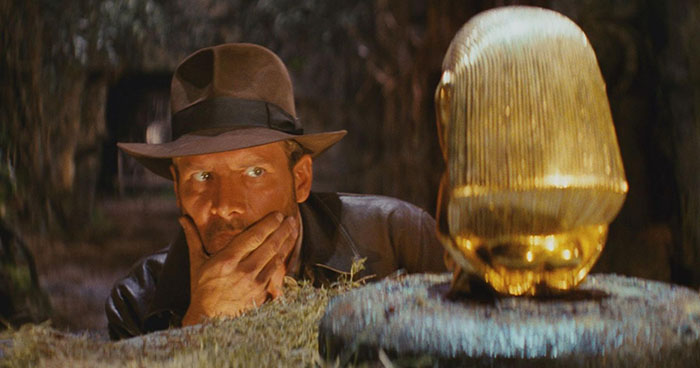 In Steven Spielberg's classic throwback to serials of the 1930s and 1940s, Raiders of the Lost Ark (later known as Indiana Jones and the Raiders of the Lost Ark) introduced viewers to the now-famous professor-turned-archaeologist-turned-adventurer. All four Jones films are streaming on Netflix, but if you only choose one, the original still stands as one of the best adventure films of the last fifty years. Harrison Ford stars as Indiana Jones, who finds himself in over his head when he's up against a group of Nazis trying to find the Ark of the Covenant, a religious relic said to contain supernatural powers. Alongside his ex-girlfriend Marion, Jones will have to try to reach the Covenant before the Nazis in order to ensure its power doesn't fall into the hands of evil.
43. Monty Python and the Holy Grail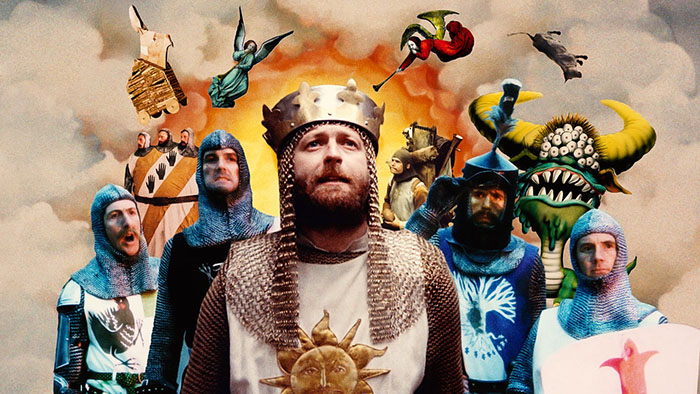 Following the conclusion of Monty Python's Flying Circus, the group didn't wait long to begin releasing theatrical films expanding on their now-legendary comedy chops. The first of three original films, Monty Python and the Holy Grail continues to be praised for being a groundbreaking film in the world of independent comedy. Though original reviews of the film were mixed upon release, the group's loving parody of the legend of King Arthur has become beloved for its weird sense of humor, it's ability to spin out of control at all times, the meta-awareness of the film, and its legendary ending. Though some viewers prefer the successor, Life of Brian, if you've never seen Holy Grail, now is the time to do it.
42. The Ballad of Buster Scruggs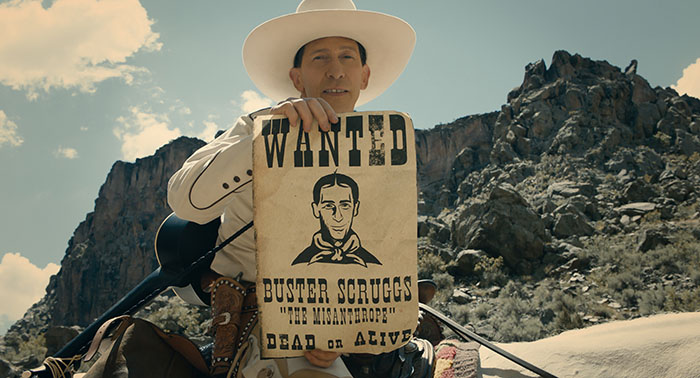 The newest film from legendary directing duo Joel and Ethan Coen, The Ballad of Buster Scruggs is in many ways both a return to form and a departure for the usual way the brothers make their films. Originally announced as a six-part miniseries for Netflix, the Coen brothers return to the western genre for the first time since True Grit to create an anthology film following six tales, all with similar themes of betrayal and death in the Old West. From the story of a singing, bloodthirsty Roy Rogers-type named Buster Scruggs to the tale of a young man with no arms or legs and his impresario friend, each of the six stories tells of tragedy from greed, lust, and murder.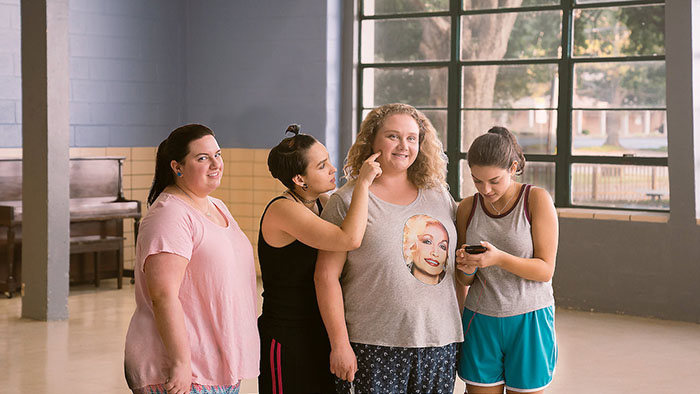 A brand-new Netflix original film, Dumplin' was released at the tail end of 2018 quietly onto Netflix. Unlike a film like Bird Box, which saw massive promotion during the holidays, Dumplin' went more unnoticed by fans, and it's time to correct that. Based on a young adult novel of the same name, Dumplin' follows a plus-size teenage daughter (Danielle Macdonald) whose mother is a former beauty queen (Jennifer Aniston). When she signs up for her mother's pageant as a protest against the idea of mainstream beauty contests. When other contestants follow in her footsteps, however, things escalate quickly, leading to a full-on revolution of the pageant in Dumpin's small Texas town.
25 Best Horror Movies Streaming on Netflix [January 2020]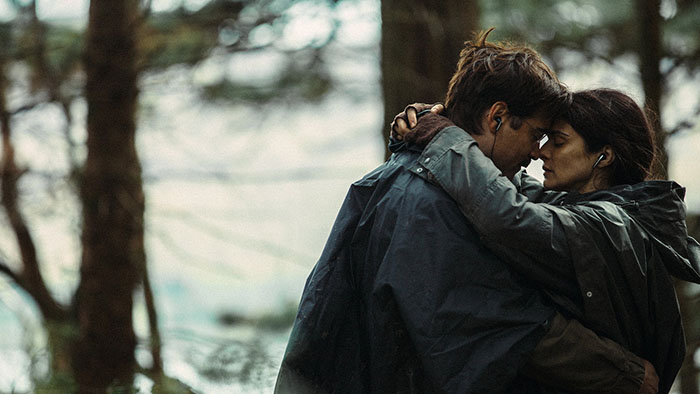 Yorgos Lanthimos mastered the balance of absurdist humor and dystopian fiction in his 2015 film The Lobster, starring Colin Farrell and Rachel Weisz, after managing to grab the attention of critics and moviegoers alike with his 2010 film Dogtooth. The Lobster is set in a dystopian universe where single people are given just 45 days to find a romantic partner before being turned into animals. When David's wife leaves him for another man, he attempts to form a relationship in his hotel to avoid being turned into a lobster, his animal of choice. At the hotel, he makes acquaintances who are also attempting to find love at the hotel, all while living in a society with byzantine rules. Anyone with a desert-dry sense of humor will enjoy this.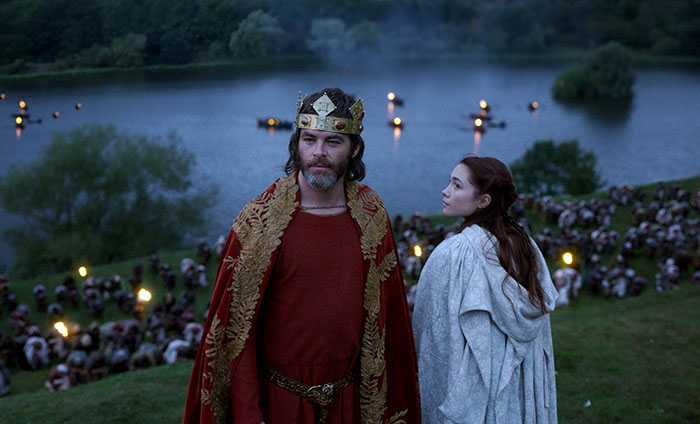 Directed by David Mackenzie (Hell or High Water), Outlaw King is a must-watch for any fans of Braveheart. Essentially taking place nearly directly after the conclusion of the 1990s Mel Gibson hit, the film follows Robert the Bruce (Chris Pine), as he, John Comyn, and other Scottish nobility surrender to the English outside of Stirling Castle. When King Edward I agrees to give the Scottish nobility their land back in exchange for homage, Bruce is wedded to the king's granddaughter, Elizabeth de Burgh. Following years of unhappiness and unrest between the British and Scottish, however, Bruce is forced to lead another revolt—and pays dearly by being led into exile from England.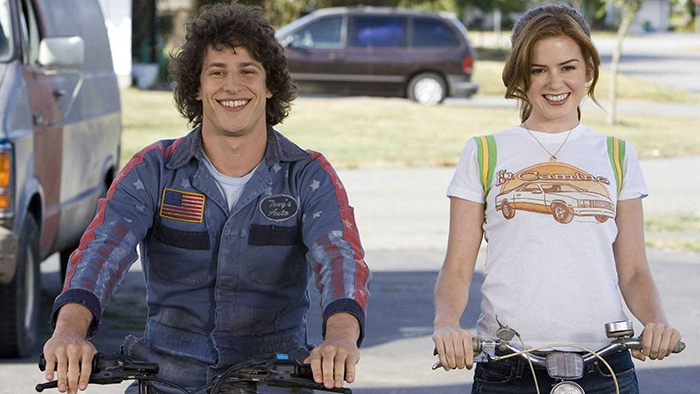 The Lonely Island's most recent film, Popstar: Never Stop Never Stopping, is a modern comedy masterpiece, but if you haven't seen the trio's first film, Hot Rod, you're really doing yourself a disservice. The film follows Rod Kimball (Andy Samberg), a man who has been performing stunts since he was a child, thanks to his belief that his now-deceased father worked for Evel Knievel's crew. When Rod's step-father Frank becomes ill, Rod puts aside his hatred for the man and starts to raise money for the heart operation by planning his largest stunt yet—all while trying to win Frank's respect. In addition to Samberg and fellow Lonely Island members Jorma Taccone and Akiva Schaffer (who also directs), the film also stars Bill Hader, Danny McBride, Isla Fisher, and Ian McShane. Hot Rod does a great job adapting the Lonely Island's sense of humor for the big screen, with off-beat, irreverent jokes and often surreal humor. You'll never hear "cool beans" the same way again.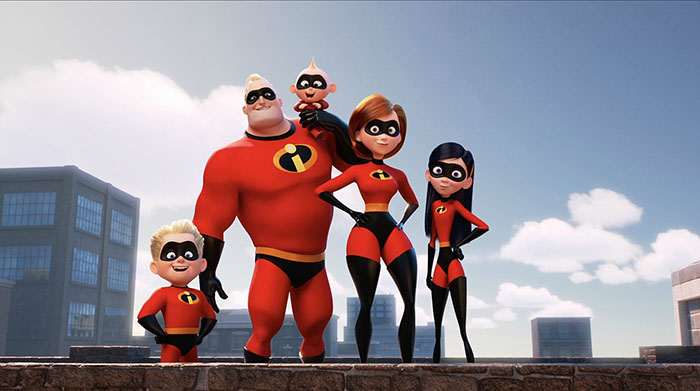 Fans of the first Incredibles film waited fourteen years for the sequel to premiere, and though some found disappointment in it, the general reaction to the film was pretty strong. The sequel picks up right where the first film ended, with the Parr family in the parking lot of their son's track meet, ready to battle the Underminer. After a fight leaves the city in ruins, the family finds themselves without a home and without many options—that is, until Helen gets a new job. While she moonlights as a hero in a brand-new city, Bob is left at home with Violet and Dash, taking care of the kids and out of the spotlight. When a new villain appears on the screen, promising to take control of the heroes to turn them into villains, the family has to work together with Frozone and a league of new heroes to stop Screenslaver and save the day.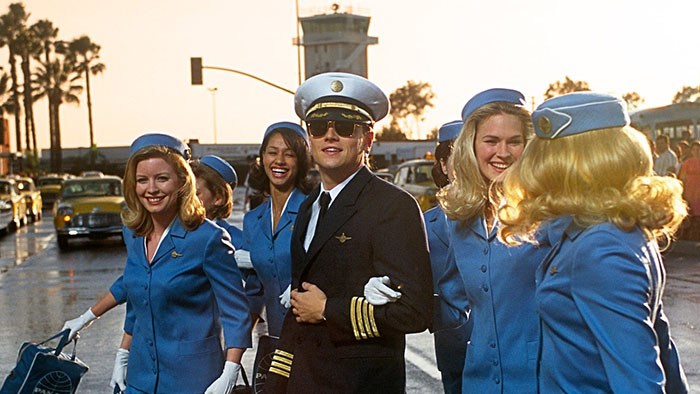 Steven Spielberg is one of the most masterful filmmakers ever to work in the industry, and
Catch Me If You Can
is one of the most fun blockbusters he's made to date. Based on the true story of one of the youngest con artists who ever lived the film follows Frank Abagnale, Jr. (Leonardo DiCaprio), a young man who has pretended to work as a doctor, a lawyer, and as a co-pilot for a major airline. A master of deception, he was also a brilliant forger, whose skill gave him his first real claim to fame: at the age of 17, Frank Abagnale, Jr. became the most
successful bank robber in the history of the US. FBI Agent Carl Hanratty (Tom Hanks) makes it his prime mission to capture Frank and bring him to justice, but Frank is always one step ahead of him.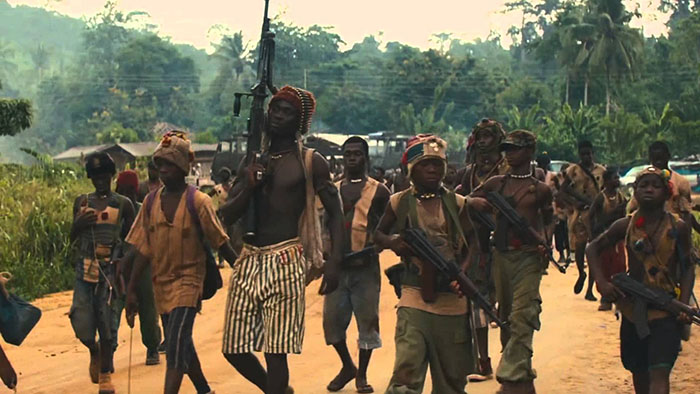 Beasts of No Nation is a Netflix Original directed by acclaimed filmmaker Cary Fukunaga, whose work on the first season of True Detective has been praised endlessly online. In his third feature-length film as director, Beasts of No Nation tells the story of a civil war in Africa, as a fierce warlord (Idris Elba) trains a young orphan named Agu (Abraham Attah) how to fight in order to join his group of guerrilla soldiers. The film is terrifyingly bleak, following Agu's loss of innocence as his brother is taken from him. The film was praised by critics for its stark portrayals of the horrors of war, and though the film was ignored by the Oscars (largely thanks to their distaste for Netflix Original films), Idris Elba did receive a nomination at the Golden Globes for his role as the Commander. The next time you catch Fukunaga making a feature film, he'll be behind the camera of Bond 25.
34. Crouching Tiger, Hidden Dragon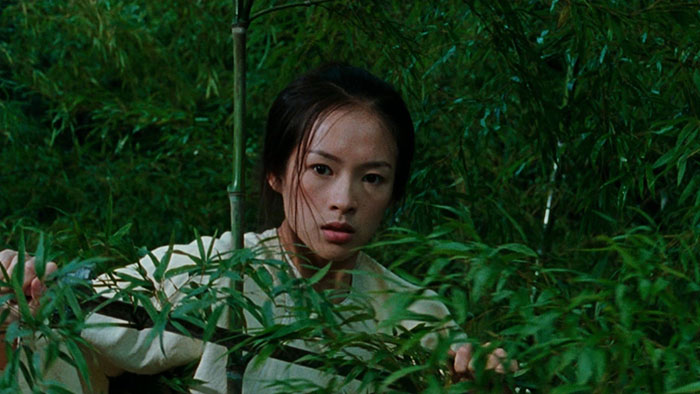 The stone-cold classic fantasy-martial arts film (known as wuxia in China), Crouching Tiger, Hidden Dragon was a rare foreign hit. Despite its reliance on subtitles and the appearance of its effects, the film was a massive hit worldwide, critically-acclaimed, and helped to pave the way for director Ang Lee to continue working for the next twenty years with a full blank check. The film stars Chow Yun-Fat as a Qing Dynasty warrior, who gives his sword to his lover (Michelle Yeoh) for safekeeping. When the sword, named Green Destiny, is stolen, things quickly spiral out of control. A sequel, made sixteen years later for Netflix, is also streaming, but we recommend you stick with the original while it's on Netflix.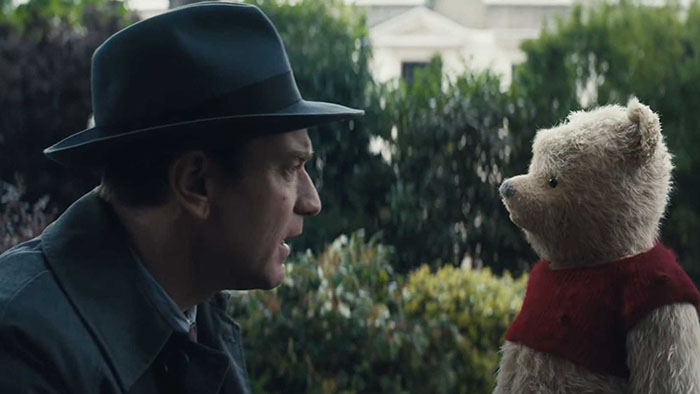 The second-cutest movie involving a CGI bear to be released in 2018 (no offense Pooh, but we do love Paddington),
Christopher Robin
is a sequel to the original tales, bringing the classic characters to life as never seen before, while also offering a glimpse at the man Christopher Robin becomes. Now a family man and a slave for capitalist labor living in London, a stressed-out Christopher Robin receives a surprise visit from his childhood pal Winnie the Pooh. With Christopher's help, Pooh embarks on a journey to find his friends: Tigger, Eeyore, Owl, Piglet, Rabbit, Kanga and Roo. Once reunited, the lovable bear and the gang
travel to the big city to help Christopher rediscover the joy of life.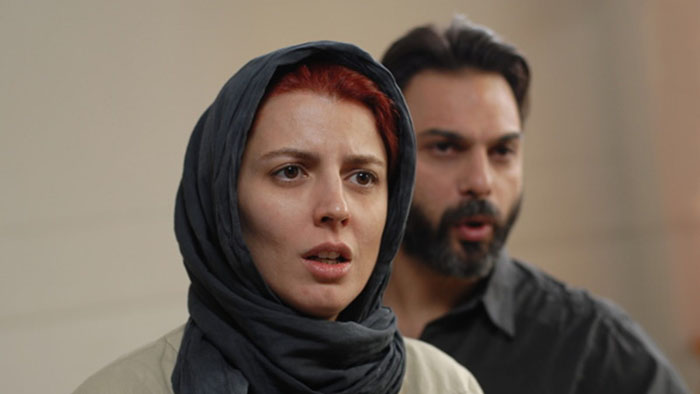 When Nader (Payman Maadi), a bank employee, refuses to leave Tehran, his wife, Simin (Leila Hatami) sues for divorce in the hope that she can make a better life for their young daughter abroad. Needing someone to care for his senile father while he's at work, Nader hires Razieh (Sareh Bayat), a marr
ied woman whose chador hides her pregnancy. One day, after becoming angry with Razieh, Nader shoves her, and she has a miscarriage, leading Razieh's husband to take Nader to court. This Iranian film won an Oscar for Best Foreign Language Film in 2012, and has been critically-acclaimed by viewers around the world.
Asghar Farhadi is one of the few directors in the world to have won that award more than once, with his 2016 film
The Salesman
also winning.
Based on the novel of the same name, American Psycho follows young and handsome Patrick Bateman (Christian Bale), a man who seems to have it all in his life, living in New York City in 1987 and working as a wealthy investment banker. Underwhelmed by his life and the people he's surrounded with, Bateman begins living a second life as a gruesome serial killer at night, murdering unwitting suspects over small differences like better business cards. The film features an all-star cast in addition to Bale, including Willem Dafoe as the detective trailing Bateman's murders, Reese Witherspoon as his fiance, Samantha Mathis as his mistress, Jared Leto as his rival co-worker Paul Allen, and Chloe Sevigny as his secretary.
The 25 Best Crime Documentaries on Netflix – January 2020
30. Tucker and Dale vs. Evil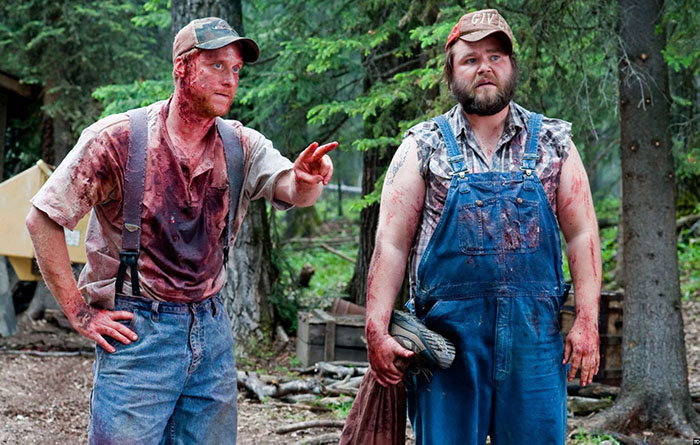 Yes, Tucker and Dale vs. Evil is a horror film, designed to be as bloody and graphic as possible. It's also an incredibly funny film, a horror-comedy that's just as focused on delivering frights as it is laughs. The film stars Alan Tudyk (Firefly, Rogue One: A Star Wars Story) and Tyler Labine (Reaper, Deadbeat) as two well-meaning hillbillies who purchased a lakefront cabin together in the woods. At a gas station outside of camp, the two run into several college students going camping for the weekend. Tucker (Tudyk) pushes Dale (Labine) to talk to Allison, one of the main girls, but ends up simply frightening her instead. While Tucker and Dale work on reconstructing their cabin, the nearby campers go skinny-dipping together, only for Allison to hit her head and be saved by Dale. While she's recuperating with Tucker and Dale, the rest of the college students trick themselves into believing that she's been kidnapped, and attempt to rescue her—only for everything to go wrong.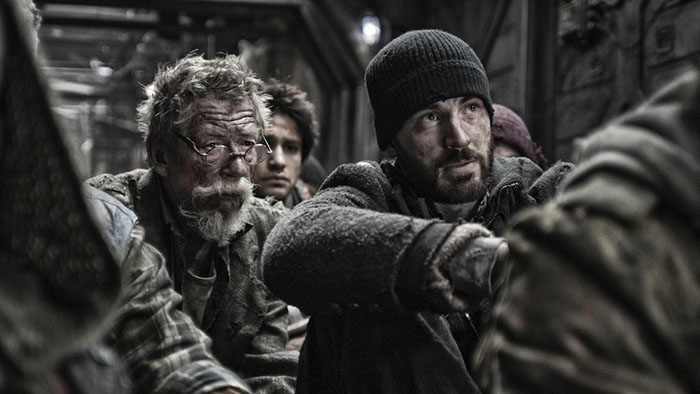 Directed by acclaimed South Korean film director Bong Joon-ho (Okja, The Host), Snowpiercer is a 2013 action film starring Chris Evans and Tilda Swinton. The film follows Curtis (Evans), a passenger aboard the Snowpiercer, a train riding throughout the now-frozen globe eternally. Curtis is pushed to his breaking point, and he, along with the others in the back of the train, plan a revolution to take out both Minister Mason (Tilda Swinton) and Wilford (Ed Harris), the inventor of the train. The film's action is well-shot, and the class messaging is strong and delivers on clear themes. Of course, the real stars of the show here are both Evans and Swinton, who are at their best in their respective roles.
28. Spider-Man: Into the Spiderverse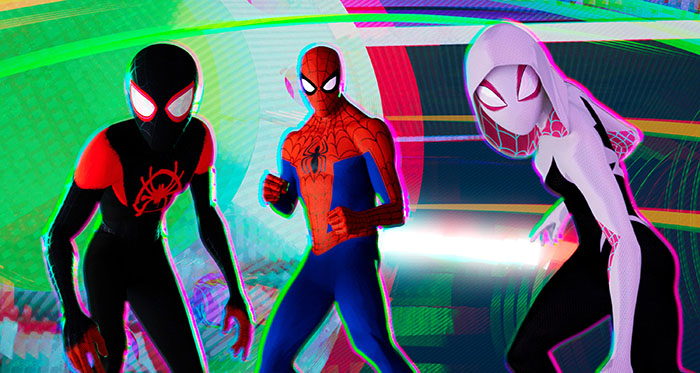 The winner of the Best Animated Feature at the 2019 Oscars, Spider-Man: Into the Spiderverse is an absolute knock-out on both a technical level and a storytelling one. The film is set outside the traditional Marvel Universe, telling the story of Miles Morales, a teenager who is granted spider powers after being bitten by a radioactive spider. After Morales' universe's own Peter Parker gets taken out in a battle, Miles will have to team up with Peter B. Parker, a Spider-Man from an alternate reality, along with Spider-Gwen, Spider-Ham, Spider-Man Noir, and Peni Parker and SP//dr to take down Kingpin as he attempts to use a supercollider to cross through reality. The film is funny, heartwarming, and feels fresher than most thought a new Spider-Man movie could be. Meanwhile, the visual style and animated makes Spiderverse one of the prettiest CGI films ever made.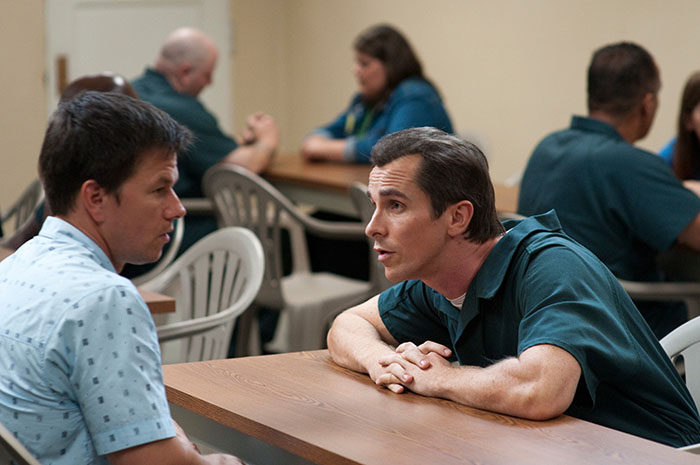 The film that shot David O'Russell to stardom as a Hollywood director, The Fighter is a crowd-pleasing true story. For Micky Ward (Mark Wahlberg), boxing is a family affair. His tough-as-nails mother is his manager. His half-brother, Dicky (Christian Bale), once a promising boxer himself, is his very unreliable trainer. Despite Micky's hard work, he is losing and, when the latest fight nearly kills him, he follows his girlfriend's advice and splits from the family. Then Micky becomes a contender for the world title and he — and his family — earns a shot at redemption.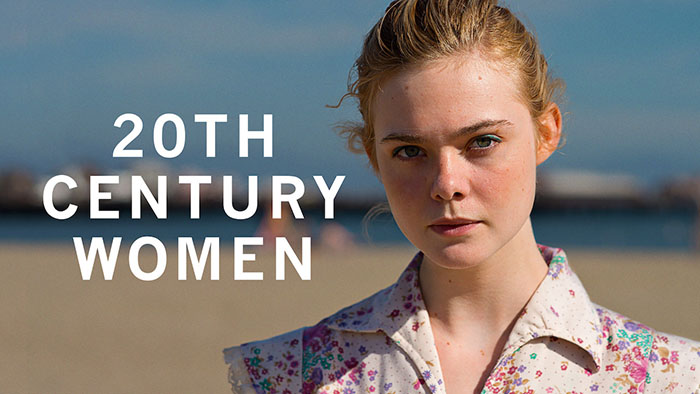 From acclaimed director Mike Mills (Beginners), 20th Century Women tells the story of Jamie, a semi-autobiographical character based on Mills' own childhood experiences with his mother. The film is set in 1979 Santa Barbara, California and follows Jamie(Lucas Jade Zumann), his mother Dorothea, and two younger women who exist in Jamie's life—Abbie (Greta Gerwig), a free-spirited punk artist living as a boarder in the Fields' home, and Julie (Elle Fanning), a savvy a provocative teenage neighbor who often shares a bed with Jamie. When Dorothea feels as though she can no longer connect with her now-teenage son, she asks both Abbie and Julie to help raise her son with her. Also on-board is another tenant in Dorothea's household, William (Billy Crudup), a handyman who once lived on a commune. Following Beginners, which also told the semi-autobiographical story of Mills' father coming out of the closet in his mid-70s, 20th Century Women is a great pairing and, arguably, an even better film.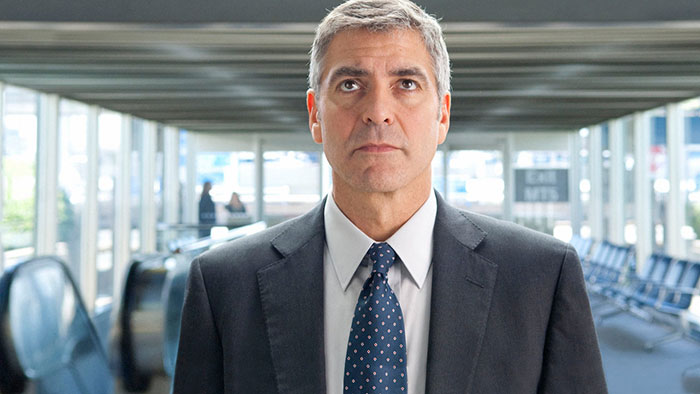 Ryan Bingham (George Clooney) works for a Human Resources firm that specializes in termination assistance, traveling around the country to help downsizing companies let go of employees while giving motivational speeches. He enjoys his job and the no-strings-attached life it allows him to lead, but when Ryan's summoned back to his home office in Nebraska, he learns Natalie Keener (Anna Kendrick), a young new hire for the company, has pitched a program that would cut company costs by forcing Ryan to use video conferencing tools to conduct his job. When Ryan tells Natalie she has no idea how important the human touch is to his job, she agrees to travel with him on a tour around the country to view Ryan's job through his eyes. Along the way, Ryan will be forced to reconsider his life's priorities. Up in the Air was written and directed by Jason Reitman (Juno), and received six Oscar nominations, including one for Best Picture.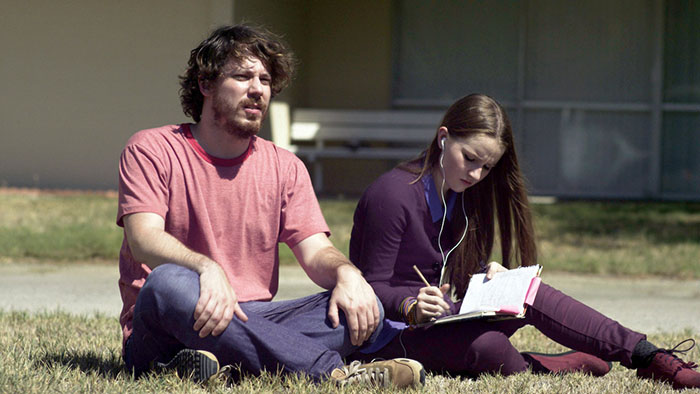 Based on the short film of the same name, Short Term 12 is an indie drama Grace (Brie Larson) as a young counselor at a California care unit for at-risk teens. Though handling the stress of her job well, she finds it difficult to communicate openly and honestly with her long-term boyfriend Mason (John Gallagher Jr), who also works at the unit. After finding out she's pregnant and scheduling an abortion, Grace begins to feel stressed about her situation in life, focusing her efforts on two young residents: Marcus (Lakeith Stanfield), a resident who is about to age out of the unit when he turns 18, and Jayden (Kaitlyn Dever), a recent arrival at the home who has a history of self-harm, and reminds Grace of herself. The film also feature Rami Malek as Grace and Mason's co-worker, and was critically-acclaimed when released in 2013.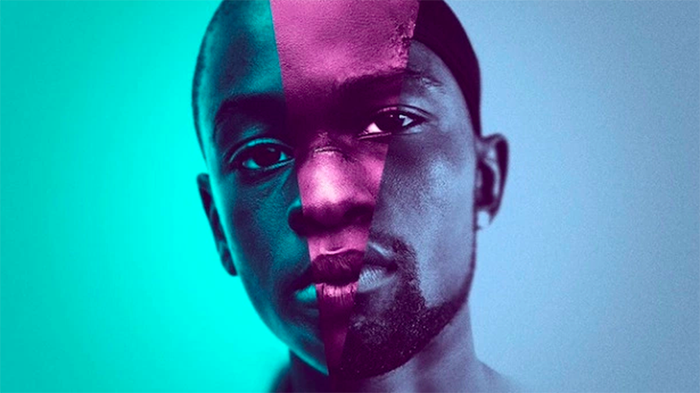 The surprise Best Picture winner for 2016, Moonlight is a film to be seen. The second film from director Barry Jenkins after 2008's Medicine for Melancholy, Moonlight is based on the unpublished, semi-autobiographical play In Moonlight Black Boys Look Blue. The film follows Chiron Harris over three periods in his life—childhood, teenagehood, and adulthood, as he grapples with poverty, his mother's drug abuse, and his own sexuality while growing up in Miami. Moonlight is a tough watch, but features acclaimed performances from Naomie Harris, Janelle Monae, Mahershala Ali, and the three actors playing Chiron over the three periods: Alex Hibbert, Ashton Sanders, and Trevante Rhodes, along with excellent cinematography from James Laxton and direction from Jenkins.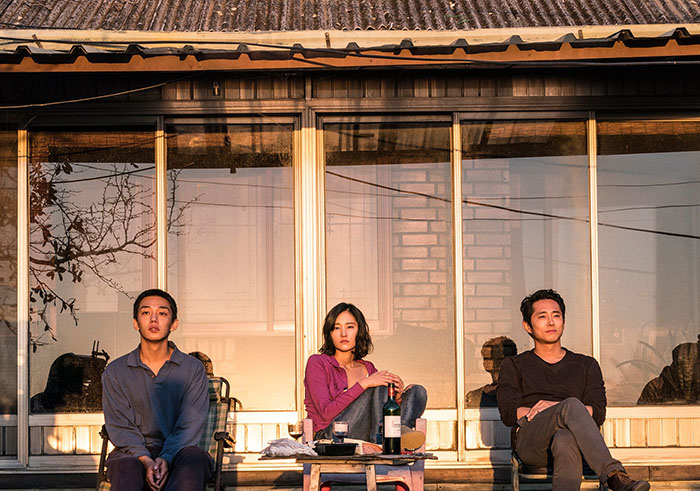 One of the best films of 2018, Burning is a South Korean psychological drama mystery adapted from "Barn Burning," the short story by famed Japanese writer Haruki Murakami. Burning follows Lee Jong-soo, a young man working to perform odd jobs in order to make money in Paju. While working, he runs into Shin Hae-mi, a girl who used to live in his neighborhood when they were children. The two develop a connection, and Hae-mi asks Jong-soo to watch her cat while she's out of town. When she returns from a trip to Africa, she introduces him to Ben (Steven Yeun, The Walking Dead), a man she met while on vacation. Ben seems like an average playboy at first, but slowly, a darker, mysterious nature reveals itself.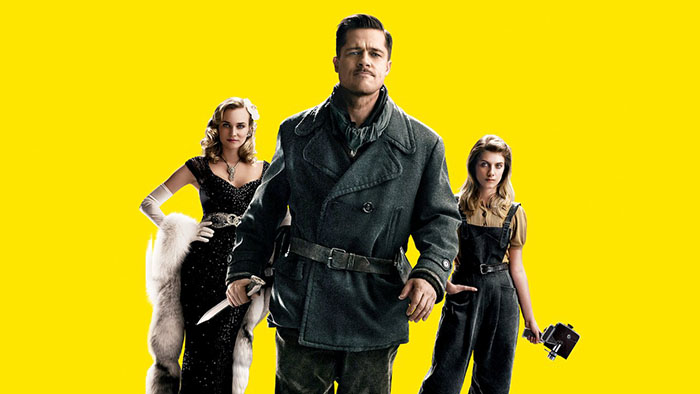 Often considered one of Tarantino's best late-period works, Inglourious Basterds is a tense, comedic, and bloody alternate history of World War II, following two assassination attempts against Hitler. Allied officer Lt. Aldo Raine (Brad Pitt) assembles a team of Jewish soldiers to commit violent acts of retribution against the Nazis, including the taking of their scalps. He and his men join forces with Bridget von Hammersmark, a German actress and undercover agent, to bring down the leaders of the Third Reich. Their fates converge with theater owner Shosanna Dreyfus, who seeks to avenge the Nazis' execution of her family. The film is notable for the performance of Christoph Waltz as Hans Landa, which allowed for his career to absolutely skyrocket following the release of the film.
25 Best Comedies Streaming on Netflix [January 2020]
20. The Squid and the Whale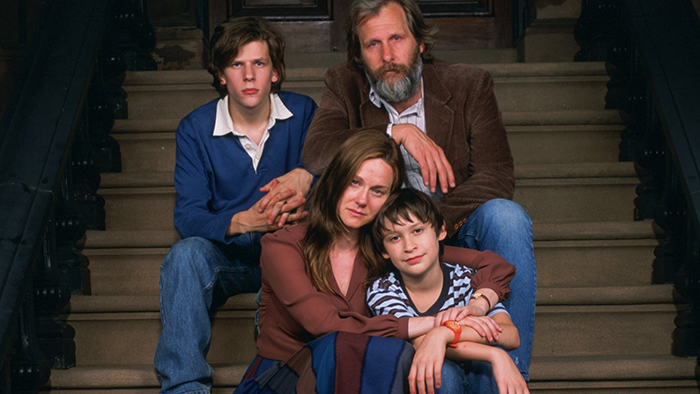 We've highlighted a couple of films by Noah Baumbach on this list, and as one of our favorite filmmakers working today, we're eagerly awaiting his next film, Marriage Story, which focuses on a crumbling marriage on the brink of a divorce. Baumbach is no stranger to tackling divorce in his films, however, and in 2005, he released The Squid and the Whale, a semi-autobiographical film that tracks the divorce of Bernard (Jeff Daniels) and Joan (Laura Linney) through the eyes of their two children, Walt (Jesse Eisenberg) and Frank (Owen Kline). While Walt finds himself acting out at school and attracted to his dad's new fling, younger brother Frank takes his mother's side, as she begins seeing his tennis coach (William Baldwin). If you're waiting for Baumbach's newest take on how divorce can affect us all, it's well worth revisiting his 2005 classic—it's one of his best films.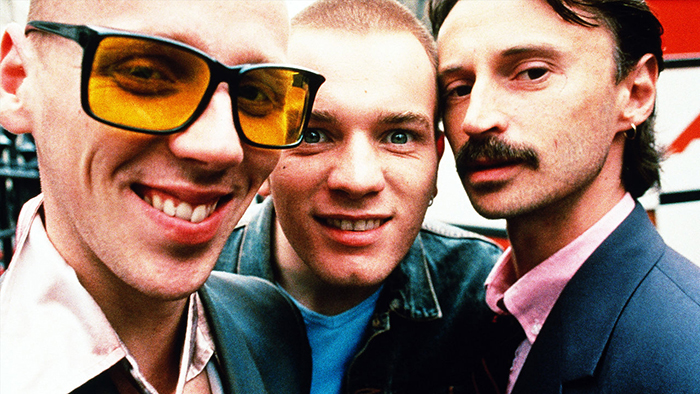 The second film from director Danny Boyle and his second collaboration with actor Ewan McGregor, Trainspotting stands today as one of the best films about addiction ever made. Based on the novel of the same name by Irvine Welsh, Trainspotting follows heroin addict Mark Renton (McGregor) as he tried to get clean despite the pressure from his friends Sick Boy, Begbie, Spud, and Tommy. After heading home with a girl he meets out, Mark is horrified to discover that Diane (Kelly Macdonald) is underage, holding this over his head to continue their relationship. The film follows Mark's relapse and continued efforts to get clean, when his past follows him from Edinburgh to London.
18. Rachel Getting Married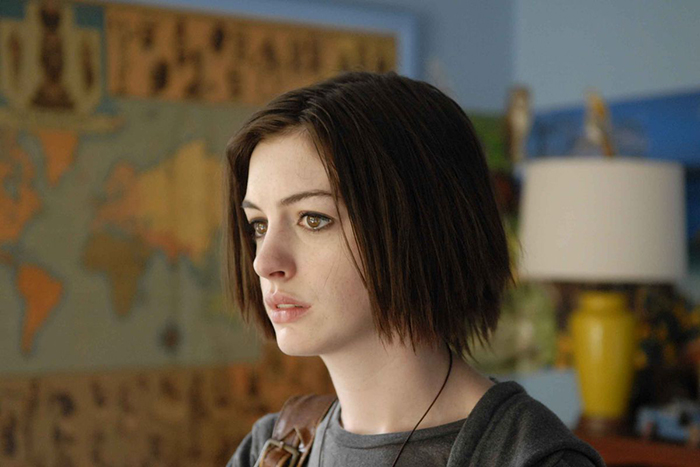 Jonathan Demme released no shortage of fantastic films over the span of his career, from the genre-defining Stop Making Sense to the Acadamy Award-winning The Silence of the Lambs, and in 2008, he released a modern classic in Rachel Getting Married. The film follows Kym (Anne Hathaway), a drug addict released from rehab in order to attend her sister's wedding. As Kym's behavior causes tension in her family household, Rachel attempts to ignore the pressure while finalizing preparations for her wedding to musician Sidney. When Rachel and Kym's father tries to step in to mend the situation, the family finally cracks under the pressure of unspoken feelings and unresolved tragedy.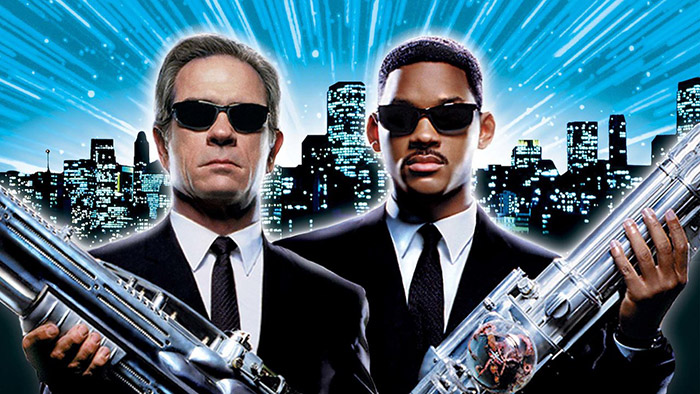 Loosely adapted from the comic book series of the same name, Men in Black is easily one of the best action-comedies currently streaming on Netflix. The film follows James Edwards (Will Smith), a NYPD officer who discovers an underground world of a highly-funded secret government agency. After joining the Men in Black and becoming Agent J, he's teamed up with Agent K (Tommy Lee Jones) and sent on a mission to stop an intergalactic terrorist who will stop at nothing to kill two ambassadors from opposing galaxies currently residing in New York City. Men in Black was a major success, followed up by two sequels and a spin-off, 2019's Men in Black International.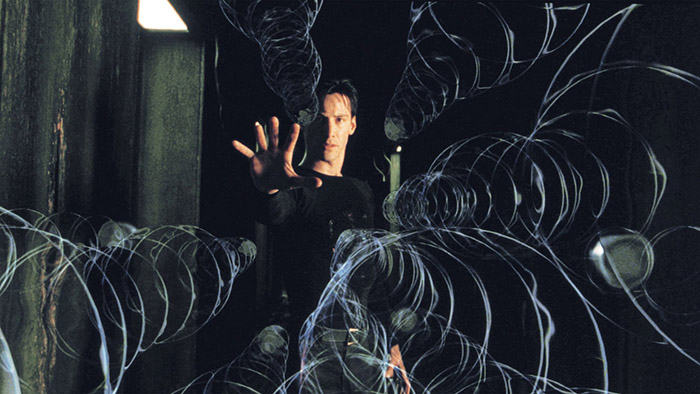 One of the most influential and important films of 1999 is back on Netflix. The Matrix follows Thomas Anderson (Keanu Reeves), a computer programmer who spends his time hacking online, going by the name Neo. Neo continues to find the phrase "the Matrix" online, leading him to be discovered by a woman named Trinity (Carrie Anne-Moss), who explains that a man named Morpheus can help him understand what's happening. Presented with two pills by Morpheus, Neo accepts the red pill, forcing him awake from a liquid-pilled pod, before being rescued by Morpheus's hovercraft. With Neo now realizing that his entire reality has been a shared simulation of the past, he must come to terms with his existence as "The One," and fight back against the machines that have captured humanity.
One of the greatest horror films of all time, Rosemary's Baby is perfect for a spooky night in. The film follows Rosemary Woodhouse (Mia Farrow), who move into an apartment building in New York City with her husband, a struggling actor named Guy (John Cassavetes), despite the apartment building allegedly being haunted. Once moved in, they meet their neighbors Roman and Minnie Castevet, who only add to the odd feeling surrounding the apartment building—especially when Minnie gives Rosemary a pendant as a good luck charm. When Rosemary becomes pregnant, she finds herself increasingly isolated from her husband and her friends. When Rosemary finally delivers her baby, the truth of her reality is revealed.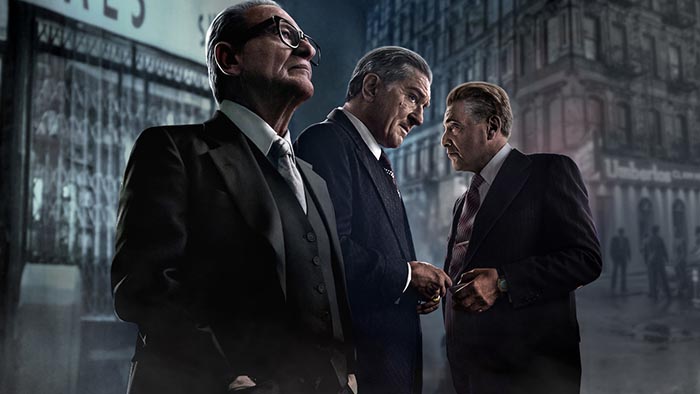 The Irishman arrived in theaters and on Netflix with a deluge of great reviews and even more controversy, as director Martin Scorsese found himself in the hot seat after delivering a critique on superhero films. Mixed press aside, nothing could stop The Irishman from becoming one of the best-reviewed films of the year, and now that it's finally streaming on Netflix, those who didn't get access to it in their local indie theater can finally stream it for themselves. The film follows truck driver Frank Sheeran starting in the 1950s, as he begins to work for Russell Bufalino and his crime family in Pennsylvania. Sheeran becomes one of their most reliable hitmen, and things get even more complicated when he goes to work for Jimmy Hoffa, the powerful, popular Teamster tied to organized crime. Scorsese teams up with Robert De Niro, his most frequent collaborator, along with Joe Pesci and Al Pacino.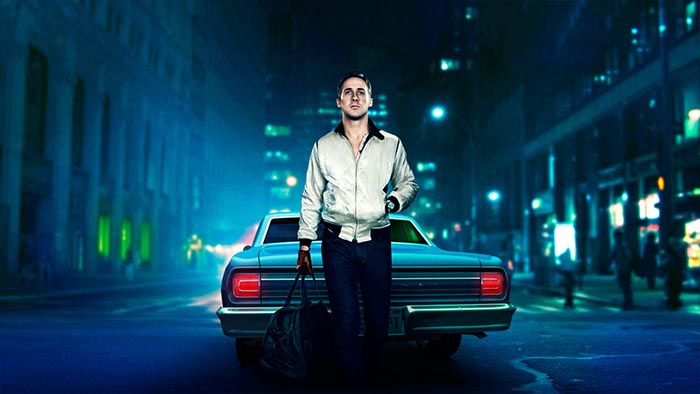 Though Drive is, in our opinion, one of the best films of the 2010s, its theatrical release was marred by controversy. After a misleading trailer advertised the film towards an action-focused crowd coming hot off the heels of films like Fast Five, Drive opened to an audience that wasn't ready for the film's slow, methodical pacing and quiet protagonist. Of course, if you can accept the film for what it is—a drama with several moments of intense violence—Drive can be an incredibly rewarding watch. The film follows the unnamed Driver (Ryan Gosling), a Hollywood stuntman who also works as a getaway driver for criminals. When the Driver is enlisted in a heist gone wrong, he must risk his own life to protect the lives of his neighbor and her young son. With an all-star supporting cast including Bryan Cranston, Carey Mulligan, Oscar Isaac, and Albert Brooks, Drive is a must-see film.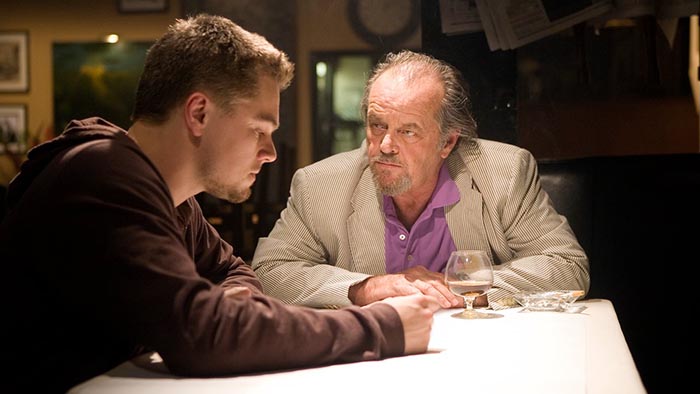 In this Best Picture-winning crime drama, Martin Scorsese directs an A-list cast in this remake of the 2002 Hong Kong film Internal Affairs. Leonardo DiCaprio stars as Billy Costigan Jr, a student at a police academy who is recruited to go undercover in a crime syndicate in South Boston, thanks to his family ties that make him the perfect candidate. Years prior to that, Colin Costello (Matt Damon) is introduced to that same crime life by Frank Costello (Jack Nicholson), who grooms Costello to become a mole inside the Massachusetts State Police. As each man infiltrates their respective targets, the two men will start to chase each other, each having to protect both their own life and the lives of those they care about. Also starring Mark Wahlberg, Martin Sheen, Alec Baldwin, and Vera Farmiga, The Departed was both a critical and commercial success, and is a much-see entry in Scorsese's filmography.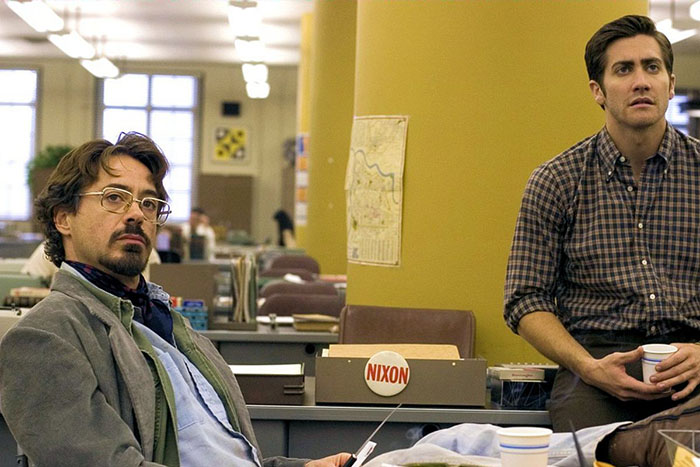 In the late 1960s and 1970s, fear grips the city of San Francisco as a serial killer known only as the Zodiac Killer stalks its residents. Investigators (Mark Ruffalo, Anthony Edwards) and reporters (Jake Gyllenhaal, Robert Downey Jr.) alike become obsessed with learning the killer's identity and bringing him to justice. Meanwhile, the Zodiac Killer claims victim after victim and taunts the authorities with cryptic messages, cyphers and menacing phone calls. Directed by David Fincher, Zodiac is one of the best films of 2007, often considered one of the best years of recent cinema, and while its length may scare some off from checking it out, it's absolutely worth it.
The 25 Best Dramas Streaming on Netflix [January 2020]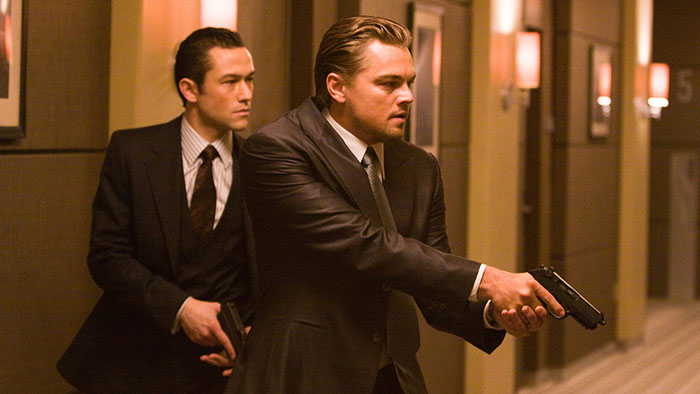 One of the most inventive and creative blockbusters of the 2010s, Inception was director Christopher Nolan's follow-up to The Dark Knight, as he cashed in the check from one of the most critically acclaimed superhero films ever made to make an insane big-budget thriller. The film follows Dom Cobb (Leonardo DiCaprio), a thief who can enter the dreams of his marks in order to steal secrets from their subconscious. Though his skill has made him popular in the world of corporate espionage, it has cost him his family and his access to the United States. Cobb gets a chance at redemption when he is offered a seemingly impossible task: instead of stealing a secret, he has to plant an idea, making it seem as though the mark had it on their own. If he succeeds, he'll be allowed to return to his home, but the memory of Cobb's late wife threatens to destroy the mission.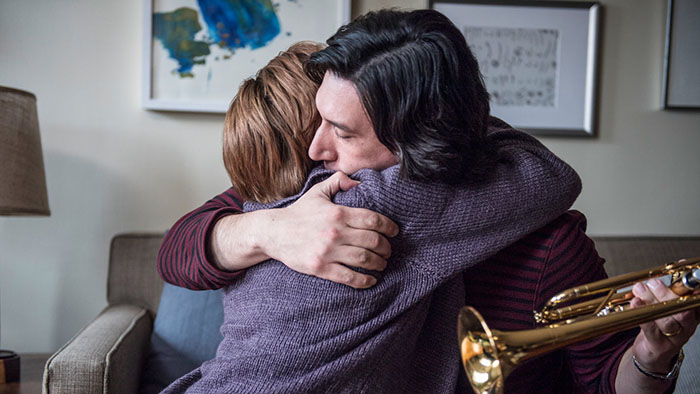 Noah Baumbach is one of the best indie directors working today, and after a successful release of The Meyerowitz Stories (New and Selected) in 2017, the director has teamed up with Netflix once again to release one of the best-reviewed films of 2019. Marriage Story is the second film Baumbach has made to tackle the concept of divorce, with The Squid and the Whale tackling the topic from the eyes of the children it affects the most. Marriage Story gets far closer to the actual divorce, following Charlie, a stage director, and his wife Nicole, an actor (played by Adam Driver and Scarlett Johansson, respectively), as they struggling through a devastating divorce after Nicole decides to move back to Los Angeles.
8. The Lord of the Rings: The Two Towers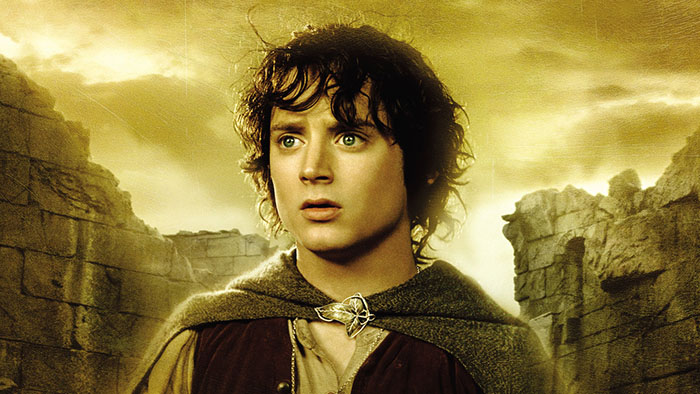 The entire Lord of the Rings trilogy was shot back-to-back-to-back, allowing New Line Cinema to release the films over just three years. The Two Towers picks up where Fellowship left off, with the continuing quest of Frodo and the remaining members of the Fellowship set to destroy the One Ring. Frodo and Sam (Sean Astin) discover they are being followed by the mysterious Gollum. Aragorn (Viggo Mortensen), the Elf archer Legolas and Gimli the Dwarf encounter the besieged Rohan kingdom, whose once great King Theoden has fallen under Saruman's deadly spell. Unfortunately, while Fellowship isn't currently available, if you haven't seen the second or third films in the trilogy lately, it's easy to pick up from here.
7. The Lord of the Rings: The Return of the King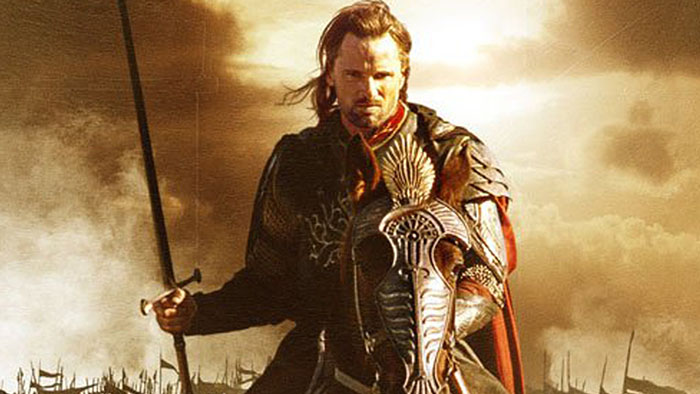 Once you've finished The Two Towers, you'll want to jump into The Return of the King to see how J.R.R. Tolkien's classic ends. The film follows the final confrontation between the forces of good and evil fighting for control of the future of Middle-earth. Hobbits Frodo and Sam reach Mordor in their quest to destroy the One Ring, while Aragorn leads the forces of good against Sauron's evil army at the stone city of Minas Tirith. The film is the longest of the bunch, and despite some criticism that the ending goes on for far too long, The Return of the King managed to win Best Picture at the 2004 Oscars. It's well earned, and as the conclusion to a major saga, it's incredibly satisfying.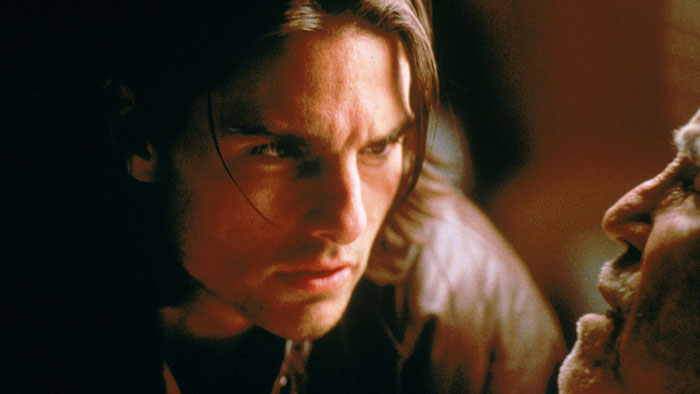 Over three decades now, Paul Thomas Anderson has proven himself again and again to be one of the best filmmakers of our time. Magnolia is Anderson's biggest blank check film, bankrolled by New Line after the success of Boogie Nights several years prior. Though Anderson now considers the film overlong, stating he wished he could go back in time and cut out twenty minutes of the film, Magnolia nevertheless remains the director's greatest, grandest vision. The film follows an all-star ensemble cast of characters throughout the San Fernando Valley as their lives intersect in unexpected ways, as each character searches for their own meaning in life.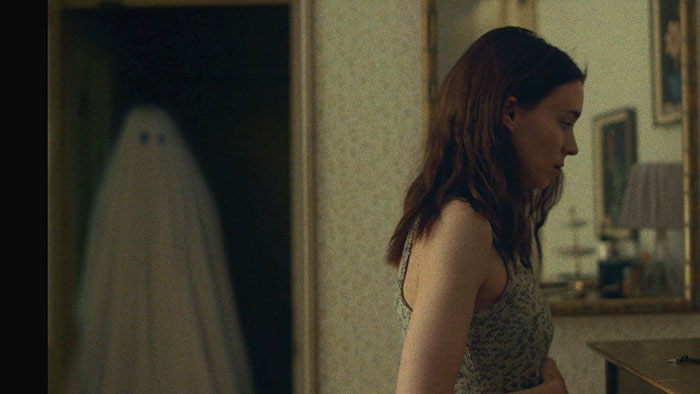 Directed by filmmaker David Lowery (
Ain't Them Bodies Saints
,
Pete's Dragon
), A Ghost Story is one of the saddest indie films of 2017. When a musician (Casey Affleck) passes away after being involved in a car accident, he becomes a ghost, returning to his suburban home. Unable to communicate with her in his spectral state, the ghost finds he has become unstuck in time, forced to watch passively as both the woman he loved and the life he knew slips away. As he finds himself floating aimlessly through time, connected only to the location of his house, the ghost watches as others leave their mark on the house he once called home.
*Coming January 7th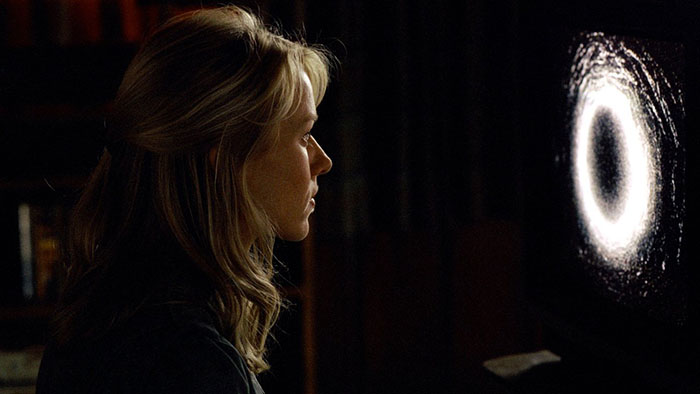 Based on the classic Japanese horror film,
The Ring
is one of the most successful horror films of all time. It sounds like just another urban legend—a videotape filled with nightmarish images leads to a phone call foretelling the viewer's death in exactly seven days. Newspaper reporter Rachel Keller (Naomi Watts) is skeptical of the story until four teenagers all die mysteriously exactly one week after
watching just such a tape. Allowing her investigative curiosity to get the better of her, Rachel tracks down the video and watches it. Now she has just seven days to unravel the mystery, and to escape her foretold death.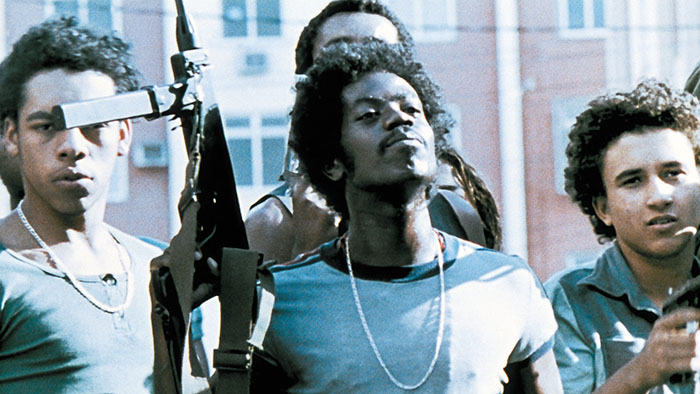 In this critically-acclaimed Brazilian film from 2002, the story of two young men trying to make their ways the in poverty-stricken slums of Rio de Janeiro in the 1970s unfolds in an epic fashion. Co-directed by Fernando Meirelles and Kátia Lund, City of God follows Rocket, a budding photographer who has been documenting the drug-related violence of his neighborhood, and Zé, a drug dealer who uses Rocket's photos to increase his fame during a turf war with rival drug dealer Knockout Ned. The film was nominated for four Oscars in 2003, including Best Cinematography, Best Director, Best Editing, and Best Adapted Screenplay, and remains one of the best films from Brazil to this day.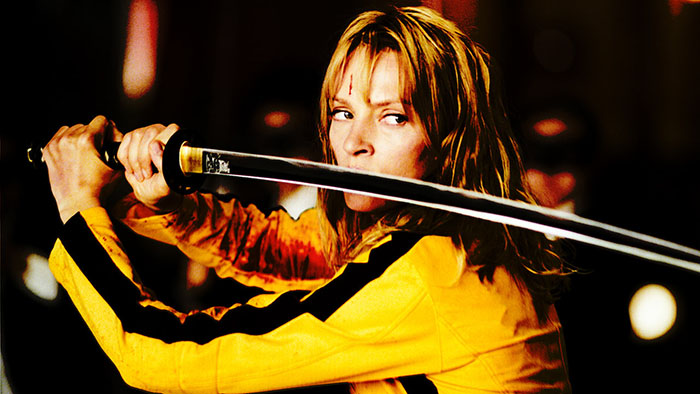 We could argue all day about what we consider Quentin Tarantino's best film. Pulp Fiction seems like the obvious answer, though you could make your case for Reservoir Dogs or perhaps, if looking at his more recent films, Inglourious Basterds. Jackie Brown is often hailed as his best piece of work that the fewest of his diehard fans have seen, but we think you could make the case for Kill Bill being one of his best. Originally designed as a single film, Kill Bill was released in two volumes in the fall of 2003 and the spring of 2004, and Volume One is often seen as the better of the two pieces of work. Following the Bride (Uma Thurman) as she goes on a revenge-fueled quest to take down her former Assassination Squad, Kill Bill: Volume One is a bloody, violent, and thrilling cinematic experience. The final fight scene between the Bride and the yakuza armies of O-Ren (Lucy Liu) are as exciting as anything you could ever imagine. Volume Two is also streaming.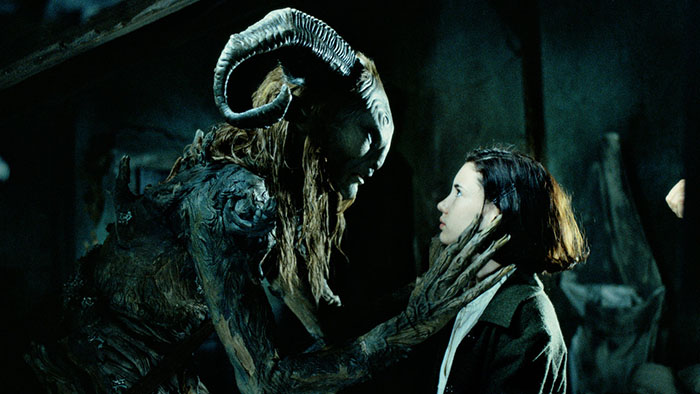 Guillermo Del Toro has had a hell of a few years, finally winning an Oscar for his most recent drama, The Shape of Water. Prior to that, however, Del Toro received praise for Pan's Labyrinth, a film that used the same Spanish fairy tale setting as The Shape of Water, while telling a much darker story. Set in Spain during the summer of 1944, the story is intertwined between the real world and a mythical world centered within an overgrown and abandoned labyrinth. Ofelia, the 11-year-old protagonist follows a faun into the forest to escape from her evil stepfather Captain Vidal, and from her increasingly-sick mother. Though the story is fairly simple (as are most fairy tales), the makeup and special effects are to die for.
Disclaimer: Some pages on this site may include an affiliate link. This does not effect our editorial in any way.