The Top Movies on Netflix [March 2021]
It's Friday night, but the weather's bad and you refuse to leave your home. A couple of friends have come over to hang out and watch a movie, but your DVD collection is looking pretty sparse for new releases. You could watch You've Got Mail again for the dozenth time, but you really want to see something new that will hit hard, make you laugh, or stay in your mind for days. The last video store in your town closed down years ago, and rentals on iTunes are just too expensive to justify the purchase. Flipping your television over to Netflix is not just the best idea, it's an obvious one. But as you scroll through your queue and your suggested recommendations, one thing becomes apparent: you have no idea which film to pick.
Netflix is overrun with television shows, but that doesn't mean the service has lost out on some great films. It can actually be pretty tough to find classic films on the service among all the Netflix original shows now streaming on the platform, so we've done the hard work for you. We've rounded up fifty of the best films streaming on Netflix right now, so that you can skip the endless browsing and scrolling through films on your television and just get to watching the movie. We'll update this list every month with new recommendations, and we'll always make sure that the films listed here haven't been taken off of Netflix's offerings, so whether it's a film you've never seen or a classic you want to revisit, you'll always be ready to stream a great film.
So throw the popcorn in the microwave, kick your feet up, and relax with one of these incredible films. These are the top one hundred movies streaming on Netflix right now, in no particular order.
Mysteries and thrillers are perfect for dark and stormy nights, and The Invitation might be the ideal film to chill you to your core. The film stars Logan Marshall-Green as Will, a divorcee who drive his girlfriend Kira to a dinner party hosted by his ex-wife at his old house in the Hollywood Hills. Will's ex, Eden, alongside her new husband David, welcomes Will and Kira to the party, though immediately, something feels wrong. As Will continues to deal with the grief of his deceased son (the reason Eden and him split up), he begins to feel like something is wrong with his ex-wife and her husband's motivations. The tale is dark and grim, and as the night advances, you'll begin to put the pieces together in this thrilling tale of mystery and murder.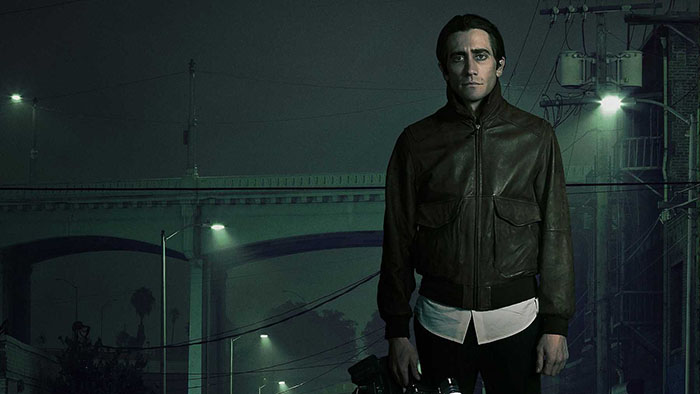 In the directorial debut of screenwriter Dan Gilroy, Nightcrawler stars Jake Gyllenhaal as Louis Bloom, a stringer who records violent events in Los Angeles at night and sells them to local news networks to make a quick buck in the process. When he catches the eye of a news director who welcomes the chance to raise her station's ratings, Louis begins going to increasingly greater lengths to catch criminal activity on camera, going as far to instigate and provoke the very same criminal activity he's trying to film. Acclaimed for its screenplay and for Gyllenhaal's performance, Nightcrawler is considered one of the best films of 2014 and a must-see for anyone interested in dirty, underground journalism.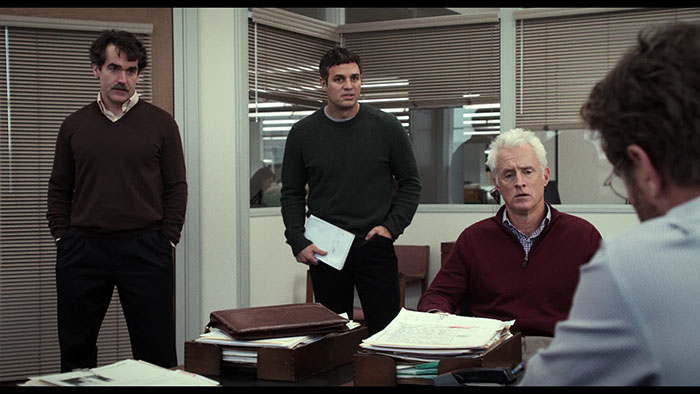 Winner of the 2016 Oscar for Best Picture, Tom McCarthy's Spotlight tells the story of a team of journalists at the Boston Globe in the early 2000s, nicknamed "Spotlight," who come together to investigate cases of systemic and widespread child sex abuse by the Roman Catholic church in the Boston area. The film is, of course, based on the true story of the Spotlight team, and features an ensemble cast, including Mark Ruffalo, Michael Keaton, Rachel McAdams, Liev Schreiber, John Slattery, Brian d'Arcy James, Stanley Tucci, and Billy Crudup. The film was critically acclaimed and is considered one of the best dramas of the 2000s.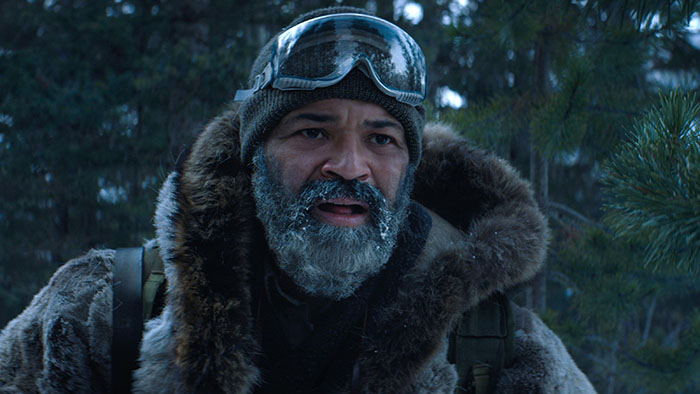 In this new Netflix Original film, director Jeremy Saulnier (Blue Ruin, Green Room) follows a wolf expert named Russell Core (Jeffrey Wright), who is called to a village in Alaska to help hunt down wolves seemingly responsible for the deaths of three small children. When he arrives in Alaska, he meets with Medora Slone (Riley Keough), whose son was the third child to go missing. He learns that he husband, Vernon (Alexander Skarsgard, It), is away on military leave, while the father of the second child taken, she informs him, will not be speaking to Russell. As things begin to grow darker, Russell will have to hurry to figure out the mystery behind the disappearance of children, all while risking his own life in the process.
66

To All The Boys I've Loved Before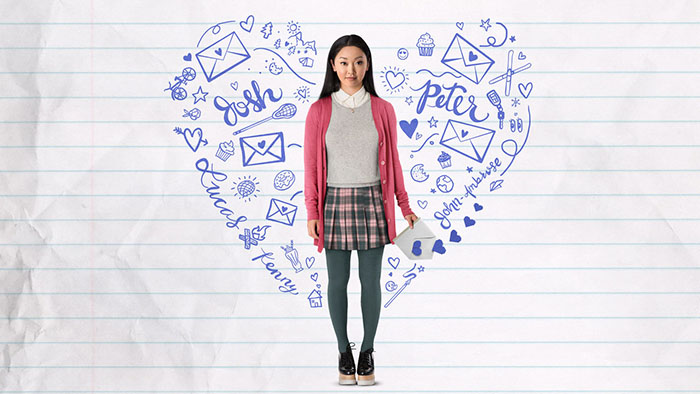 Based on the book of the same name, To All the Boys I've Loved Before follows Lara-Jean, a half-Asian, half-Caucasian 16-year-old high school student who begins her first year of high school without her older, now-graduated sister, Margot. Lara-Jean has never had a boyfriend, but has had multiple crushes, including on her sister's now-ex-boyfriend Josh and the popular boy at school, Peter. She keeps a series of five letters to her former crushes in her room, a method that allows her to clear out her love of these boys without having to worry about keeping her feelings bottled up. When her younger sister mails the letters, she's forced to reconcile with her feelings now being out in the open.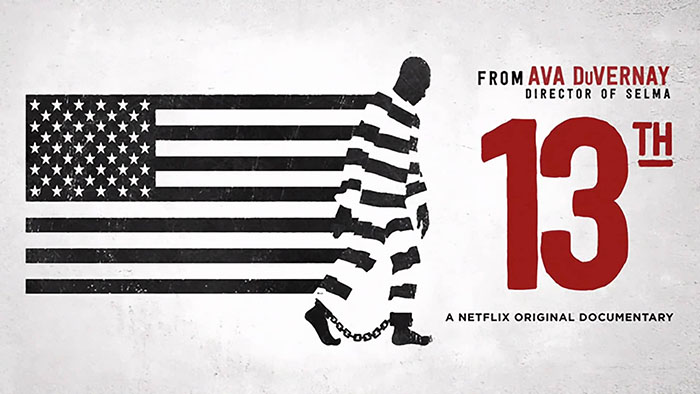 This documentary from filmmaker Ava DuVernay promises to explore "the intersection of race, justice and mass incarceration in the United States," and it sticks the landing. Taking its name from the 13th amendment, which freed the slaves in the United States and prohibited slavery unless as punishment for a crime, the film takes a long, hard look at how the prison system in the United States was built to continue the idea of slavery through the enablement of white police officers to more easily arrest black persons in the USA to force them to work under convict leasing. The result is a chilling documentary that covers Jim Crow laws, the suppression of African Americans by disenfranchisement, and the war on drugs created to target minority communities. The film won an Emmy, and was nominated for an Oscar for Best Documentary.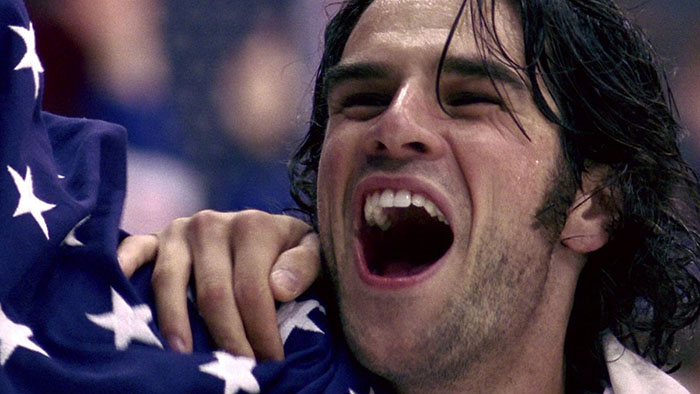 A quintessential entry in the catalogue of great American sports movies, Miracle tells the story of the 1980 United States Olympic hockey team, from their formation through their training and, eventually, their victory against the Russian hockey team at the height of the Cold War. The story begins when University of Minnesota head coach Herb Brooks (Kurt Russell) meets with the US Olympic Committee to discuss strategies for winning the 1980 Olympics. Brooks pitches the group on picking amateur players as opposed to pro-level athletes, leading to doubts that the American team will make it far in their quest for gold medals in any way. Even if you know the story, Miracle is a worthy retelling, an entertaining and fascinating story of training hard for the things you want and for sticking with the ideas you believe in.
63

The Meyerowitz Stories (New and Selected)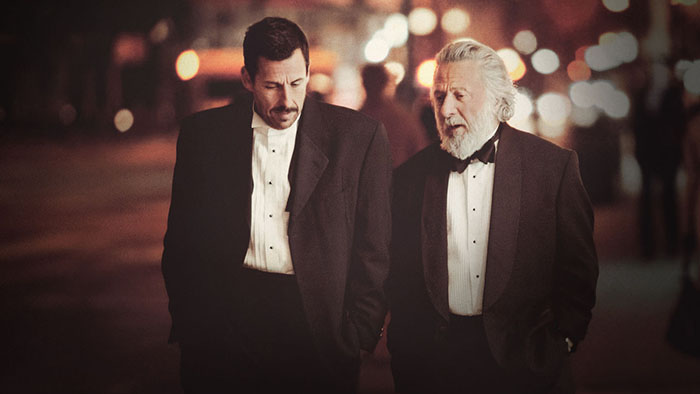 Our second Noah Baumbach tale is also his newest film, and a Netflix original. The Meyerowitz Stories (New and Selected) tells the story of three children: Danny, Matthew, and Jean Meyerowitz, played here by Adam Sandler, Ben Stiller, and Elizabeth Marvel, respectively. Danny and Jean are siblings, with Matthew as their half-brother, all tied together by their rocky relationship with their father Harold (Dustin Hoffman). Though the three children are relatively estranged from each other, their father's upcoming career retrospective brings all three to New York City to reunite, bicker, and deal with their life's problems. Despite the prominence of Sandler and Stiller, don't expect this to be a laugh-riot; like Baumbach's other tales, this is drama first, comedy second, though critics have praised Sandler's dramatic turn here as his best since Punch Drunk Love.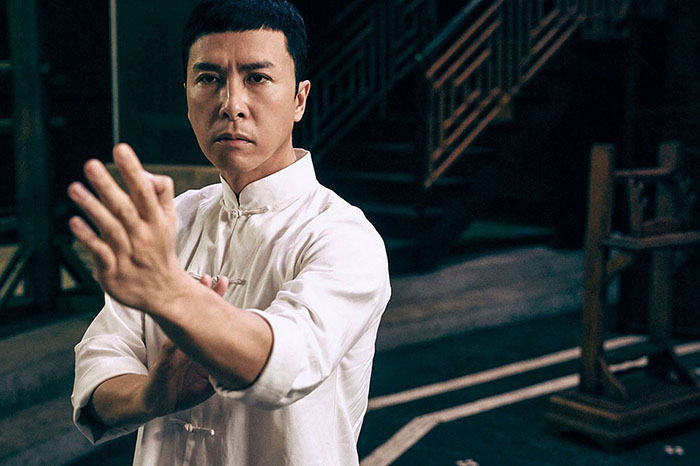 Set in 1930s Foshan, Ip Man begins as the town is known as a popular hub for learning Southern Chinese Martial Arts, with numerous schools that often compete against one another. The film follows the titular Ip Man (Donnie Yen, Rogue One: A Star Wars Story), a Wing Chun master whose wealth and skills have led him to keep a low profile, choosing to avoid working within the schools as a teacher and instead focusing on his training. This changes with the 1937 Japanese invasion, which cause Ip Man to lose his house and his wealth, forcing him into a rundown apartment and into working within coal mines. When Ip's friend Lin fails to return from a fight, Ip begins a quest to destroy the Japanese army at any cost, even if it destroys himself in the process. The film is loosely based on the real life of Ip Man, the Wing Chun grandmaster and the man who trained Bruce Lee.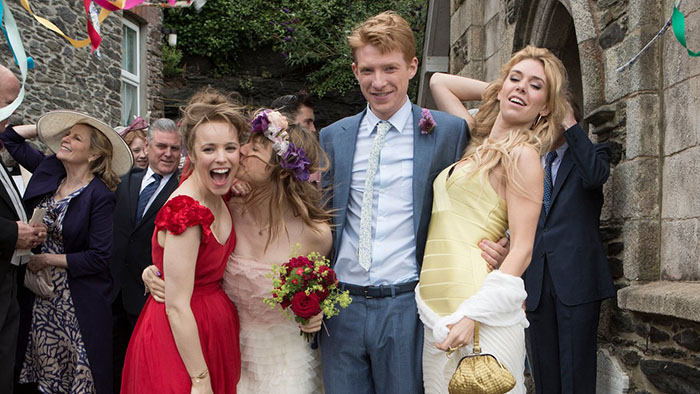 Directed and written by Richard Curtis (Love Actually, Four Weddings and a Funeral), About Time is a romantic-comedy tinged with science-fiction elements, weaving together a charming story that delivers a great love story and a father/son tale. When Tim Lake (Domhnall Gleeson) is 21, his father (Bill Nighy) tells him a secret: The men in their family can travel through time. Although he can't change history, Tim resolves to improve his life by getting a girlfriend. He meets Mary (Rachel McAdams), falls in love and finally wins her heart via time-travel and a little cunning. However, as his unusual life progresses, Tim finds that his special ability can't shield him and those he loves from the problems of ordinary life.
The Best VPN Options for Netflix [December 2020]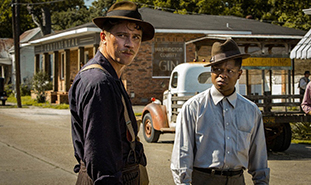 A recent Netflix Original film, Mudbound tells the story of two World War II veterans living in rural Mississippi following the conclusion of the war. The film begins when Henry McAllen (Jason Clarke) and his wife Laura (Carey Mulligan) purchase a farm alongside Henry's brother Jamie and their father, Pappy (Jonathan Banks, Breaking Bad and Better Call Saul). The Jackson family, led by Ronsel Jackson (Jason Mitchell) works the farm for the McAllens, until Ronsel and Jamie are pulled away to fight in the war. Upon returning, Jamie deals with PTSD and alcoholism, while Ronsel deals with readjusting to southern racism following his life in Europe. As Ronsel and Jamie begin to strike up a friendship, despite the objections of Pappy, the struggle to readjust to American life threatens to break apart both families. Mudbound is the first Netflix film nominated at the Academy Awards, up for eight awards at the 2018 Oscars.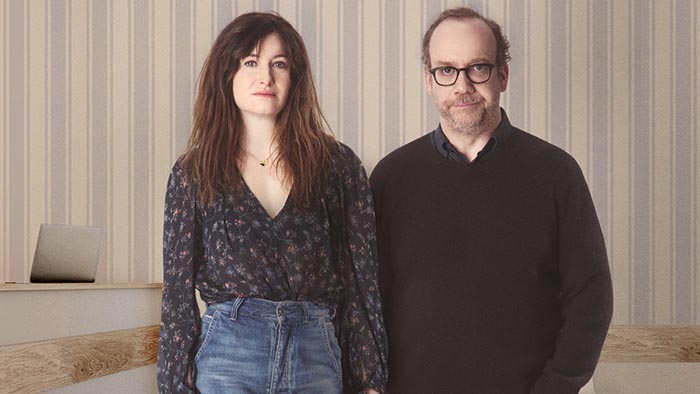 The most underrated Netflix Original of 2018, Private Life is the heartbreaking tale of Richard and Rachel (Paul Giamatti and Kathryn Hahn, respectively), a middle-aged couple desperately trying to have a child together. After multiple failed attempts at artificial insemination, they learn that Richard has a blockage preventing him from producing sperm, forcing him to undergo a surgery that puts him $10,000 in debt to his brother Charlie. While this is happening, the couple also learn that the child they were looking to adopt, after being matched with a pregnant teenager from Little Rock who was looking to give up her child has stopped contacting them. The film, the third feature by director Tamara Jenkins (The Savages, Slums of Beverly Hills) was critically-acclaimed upon its release.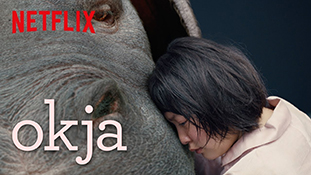 Okja is another Netflix-exclusive film, and the second English-language film made by Bong Joon-ho, the director of South Korean films The Host, Mother (neither of which should be confused with the American films of the same name), and Snowpiercer. Like Snowpiercer, Okja is an action-adventure film that uses its plot as a major metaphor for a real-life lesson, this time concerning factory-farming and the concept of environmentalism. The film may not be subtle with its messaging, but that doesn't stop it from being an excellent, spellbinding, and infinitely sad tale. The main character is played here by South Korean actress Ahn Seo-hyun, but don't think you won't see some recognizable faces. Tilda Swinton, Paul Dano, Lily Collins, Giancarlo Esposito, and Jake Gyllenhaal all turn up here among their South Korean counterparts.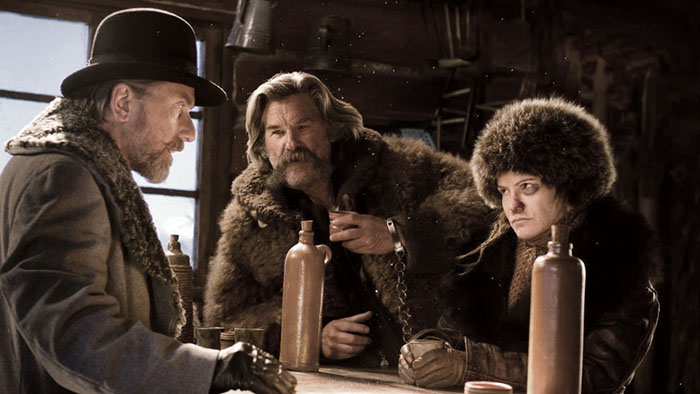 Quentin Tarantino's eighth and most recent film, The Hateful Eight is a full-blown western from the legendary director, set in the post-Civil War era of the United States during a harsh blizzard outside Red Rock, Wyoming. Major Marquis Warren (Samuel L. Jackson), a bounty hunter, is transporting three dead fugitives to the town of Red Rock when he catches a ride to town from John Ruth (Kurt Russell), a similar bounty hunter bringing in Daisy Domergue (Jennifer Jason Leigh). When the trio gets stuck in a blizzard, they make a beeline for Minnie's Haberdashery, a stagecoach lodge, where they meet the other people staying at the house through the blizzard. While hostilities rise between the group, Daisy sees someone poison the coffee, leading to the death of two more characters. As a murder mystery begins to rise, the only question that remains is simple: is it more dangerous in the blizzard, or in Minnie's Haberdashery? The film was also recently recut by Tarantino and his editor into a four-episode miniseries exclusive to Netflix, featuring all-new footage.
56

Scott Pilgrim vs. the World
One of the most underrated films of this decade, Edgar Wright's (Hot Fuzz, Baby Driver) Scott Pilgrim vs. The World is a visual triumph, a funny and charming story that wears its heart on its sleeve. The film follows bass guitarist and 22-year-old Scott Pilgrim (Michael Cera, in a pitch-perfect casting), who is floundering in his adulthood without a job after being crushed by his ex-girlfriend. Now dating a high schooler, he seems content in just letting his life pass him by, when he runs into Ramona Flowers (Mary Elizabeth Winstead), a girl new to Toronto who seems to be, quite literally, the girl of Scott's dreams. A visual triumph, pulling direct inspiration from video games, anime, and the graphic novel this series is based on, Scott Pilgrim vs. The World is a perfect action-comedy.
55

The Other Side of the Wind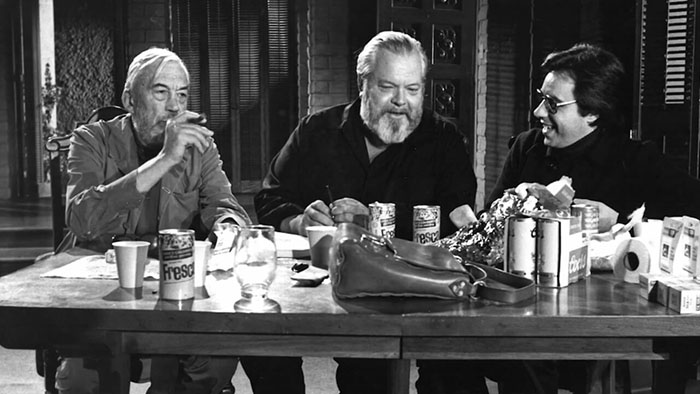 Orson Welles had no shortage of long-lost projects, including Don Quixote and The Merchant of Venice, among other projects. One of the most famous unfinished projects was The Other Side of the Wind, originally slated to come out in the 1970s after six years of starts and stops in production. The film acts as a parody of old Hollywood filmmaking and the New Hollywood style of the 70s, shot as a mockumentary and in black and white—both uncommon traits for that decade. After sitting on a shelf for over forty years, the film has arrived as a new project from Welles distributed by Netflix, and by all accounts, the long-lost project is an excellent final marking on the late director. The film, which follows a director returning to Hollywood from Europe to finish his comeback movie, is delightfully meta and well-worth a watch.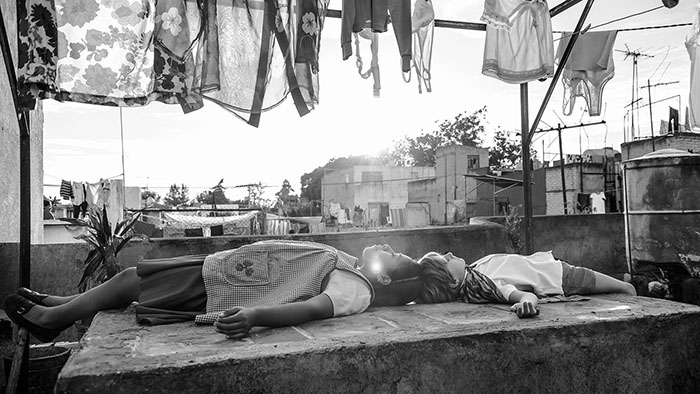 A brand-new Netflix original film and a leading contender for the Best Picture nominations at the 2019 Oscars, Roma is Alfonso Cuaron's first film since his 2013 acclaimed film Gravity. A semi-autobiographical film and Cuaron's first Spanish-language film since Y Tu Mamá También in 2001, Roma follows the life of a live-in housekeeper to a middle-class family in 1970s Mexico City. With a cast of mostly-unknown and up and coming actors, Cuaron uses his experience as an acclaimed filmmaker to make his most personal film to date. The title comes from the Colonia Roma neighborhood of Mexico City where the film is set.
53

Monty Python and the Holy Grail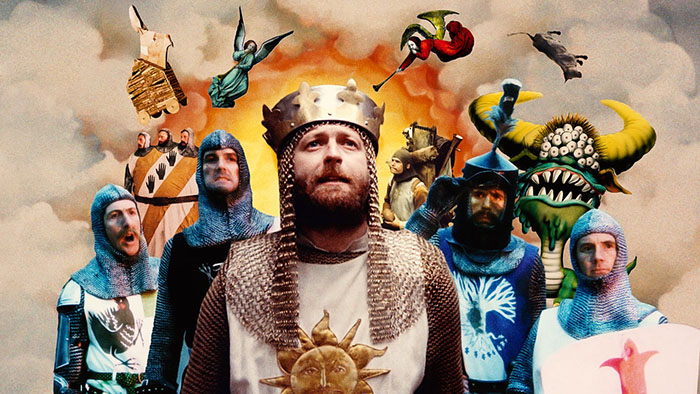 Following the conclusion of Monty Python's Flying Circus, the group didn't wait long to begin releasing theatrical films expanding on their now-legendary comedy chops. The first of three original films, Monty Python and the Holy Grail continues to be praised for being a groundbreaking film in the world of independent comedy. Though original reviews of the film were mixed upon release, the group's loving parody of the legend of King Arthur has become beloved for its weird sense of humor, it's ability to spin out of control at all times, the meta-awareness of the film, and its legendary ending. Though some viewers prefer the successor, Life of Brian, if you've never seen Holy Grail, now is the time to do it.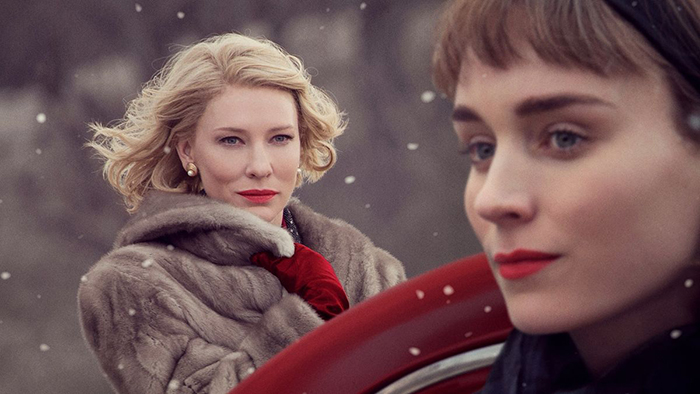 Director Todd Haynes brought the famous 1952 novel The Price of Salt to the big screen in 2015 with an adaptation in Carol, one of the most-acclaimed films of 2015. Featuring an all-star cast in Rooney Mara, Cate Blanchett, Sarah Paulson, Jake Lacy, and Kyle Chandler, the film follows Therese Belivet (Mara), a woman working at a Manhattan department store in the 1950s who spots Carol (Blanchett) looking at doll displays. The two women quickly become friends, and more, with dangerous results that spawn as Carol's ex-husband begins to spy and pry on the life of the two women.
51

The Ballad of Buster Scruggs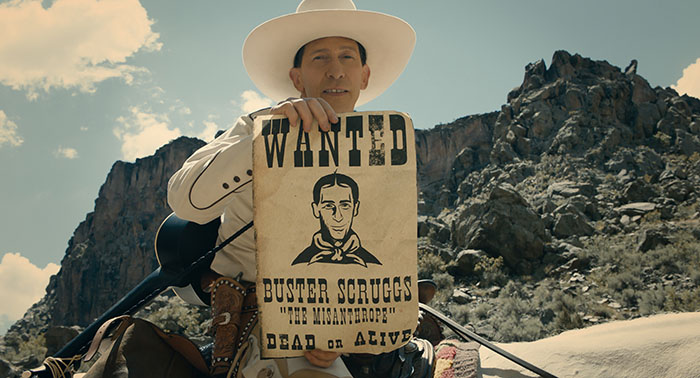 The newest film from legendary directing duo Joel and Ethan Coen, The Ballad of Buster Scruggs is in many ways both a return to form and a departure for the usual way the brothers make their films. Originally announced as a six-part miniseries for Netflix, the Coen brothers return to the western genre for the first time since True Grit to create an anthology film following six tales, all with similar themes of betrayal and death in the Old West. From the story of a singing, bloodthirsty Roy Rogers-type named Buster Scruggs to the tale of a young man with no arms or legs and his impresario friend, each of the six stories tells of tragedy from greed, lust, and murder.
30 Best Sci-Fi & Fantasy Shows Streaming on Netflix [Spring 2021]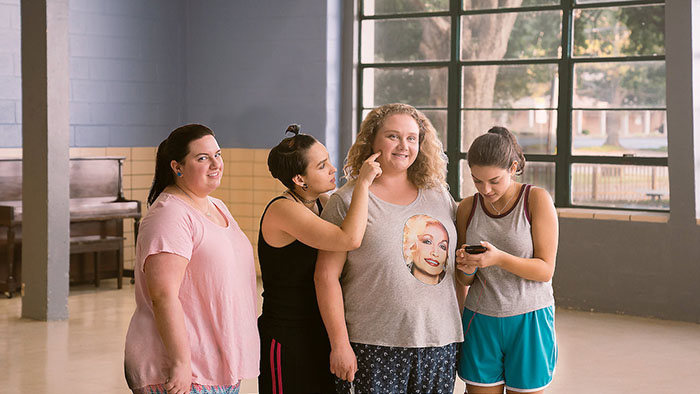 A brand-new Netflix original film, Dumplin' was released at the tail end of 2018 quietly onto Netflix. Unlike a film like Bird Box, which saw massive promotion during the holidays, Dumplin' went more unnoticed by fans, and it's time to correct that. Based on a young adult novel of the same name, Dumplin' follows a plus-size teenage daughter (Danielle Macdonald) whose mother is a former beauty queen (Jennifer Aniston). When she signs up for her mother's pageant as a protest against the idea of mainstream beauty contests. When other contestants follow in her footsteps, however, things escalate quickly, leading to a full-on revolution of the pageant in Dumpin's small Texas town.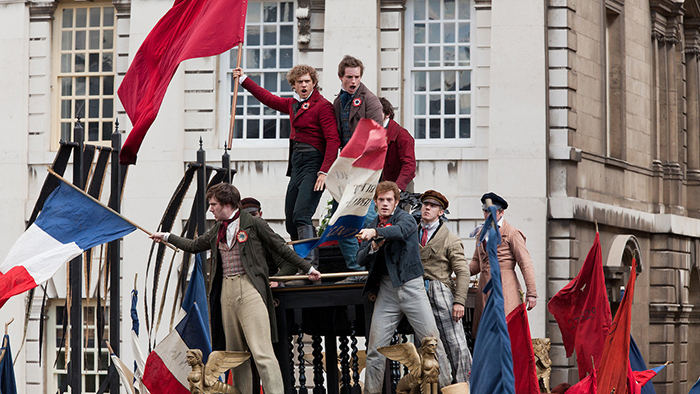 Tom Hooper has earned a pretty mixed reception throughout his filmography. The King's Speech managed to win Best Picture at the Oscars just nine years before Cats "swept" the Razzies, winning six awards out of nine nominations, including Worst Picture and Worst Director. In terms of his output, Les Misérables is one of Hooper's better films, and certainly his best musical. Adapted from the classic musical of the same name (itself adapted from the French novel), the film follows Jean Valjean (Hugh Jackman), a prisoner in early 19th century France who is hunted for decades by Javert (Russell Crowe) after breaking his parole. The film was nominated for eight Oscars, and managed to earn Anne Hathaway her first for Best Supporting Actress.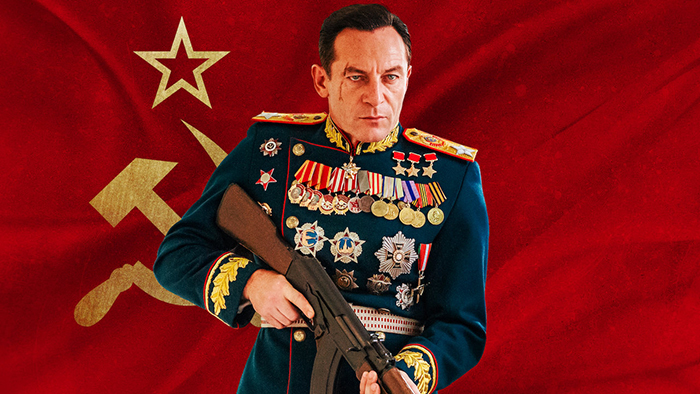 Armando Iannucci is no stranger to political black comedy: his landmark British comedy series The Thick of It didn't just bring In the Loop into existence—it was also developed by Iannucci himself into Veep in the United States. And while the director might focus primarily on television, 2017's The Death of Stalin shows that the filmmaker continues to be a strong voice in feature films. The film presents a fictionalized account of the power struggle that took place in Russia following the death of Joseph Stalin in 1953. With an all-star cast including Steve Buscemi, Paddy Considine, Rupert Friend, Jason Isaacs, Michael Palin, Paul Whitehouse, and Jeffrey Tambor, The Death of Stalin is Iannucci's grimmest film yet.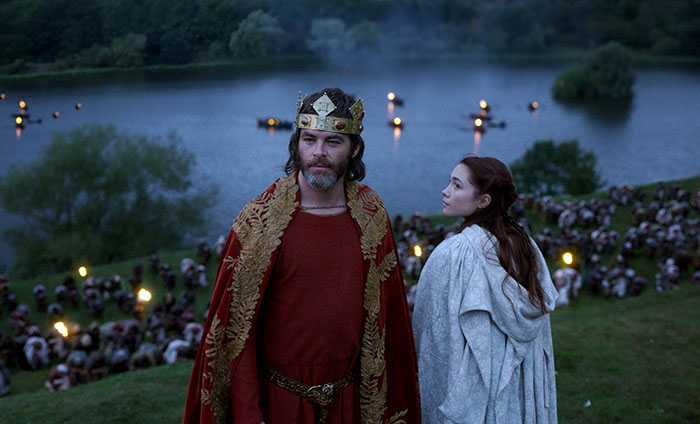 Directed by David Mackenzie (Hell or High Water), Outlaw King is a must-watch for any fans of Braveheart. Essentially taking place nearly directly after the conclusion of the 1990s Mel Gibson hit, the film follows Robert the Bruce (Chris Pine), as he, John Comyn, and other Scottish nobility surrender to the English outside of Stirling Castle. When King Edward I agrees to give the Scottish nobility their land back in exchange for homage, Bruce is wedded to the king's granddaughter, Elizabeth de Burgh. Following years of unhappiness and unrest between the British and Scottish, however, Bruce is forced to lead another revolt—and pays dearly by being led into exile from England.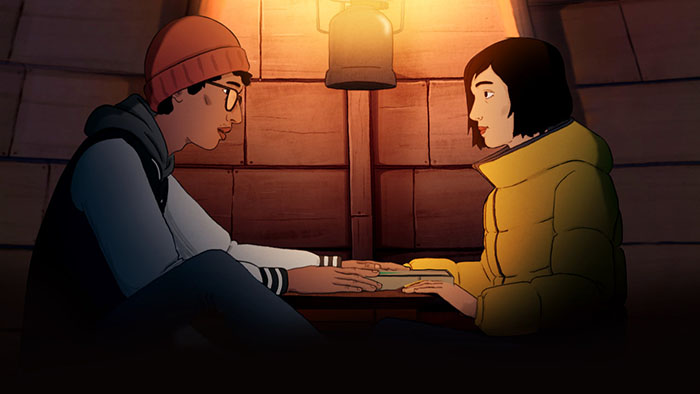 One of the most inventive animated films of the last decade, I Lost My Body is an acclaimed French-language fantasy film that managed to score a nomination for Best Animated Feature Film at the 2020 Academy Awards. The film follows a hand cut off from its body, that manages to escape from a dissection lab with a single goal: get back to the body to which it was previously attached. As the hand scrambles throughout the streets of Paris, it flashes back to the life it has with the young man it was once attached to, until the man met Gabrielle. The film wasn't just critically acclaimed, but it also managed to win the Nespresso Grand Prize from the 2019 Cannes festival.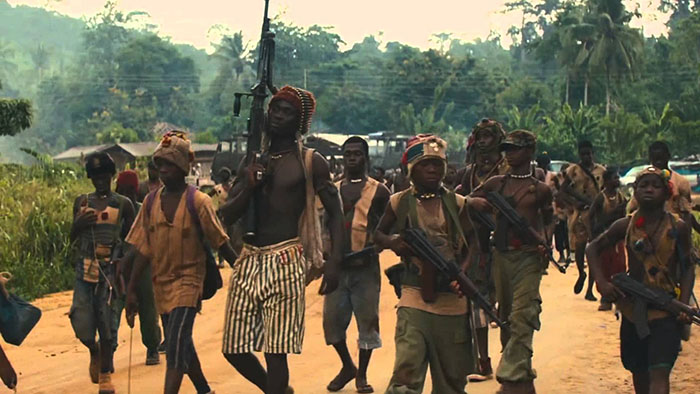 Beasts of No Nation is a Netflix Original directed by acclaimed filmmaker Cary Fukunaga, whose work on the first season of True Detective has been praised endlessly online. In his third feature-length film as director, Beasts of No Nation tells the story of a civil war in Africa, as a fierce warlord (Idris Elba) trains a young orphan named Agu (Abraham Attah) how to fight in order to join his group of guerrilla soldiers. The film is terrifyingly bleak, following Agu's loss of innocence as his brother is taken from him. The film was praised by critics for its stark portrayals of the horrors of war, and though the film was ignored by the Oscars (largely thanks to their distaste for Netflix Original films), Idris Elba did receive a nomination at the Golden Globes for his role as the Commander. The next time you catch Fukunaga making a feature film, he'll be behind the camera of Bond 25.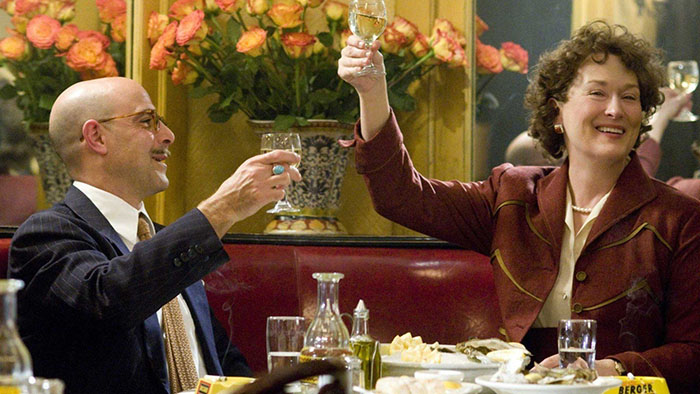 Nora Ephron was one of the most important women working in the film industry while she was alive, writing one of the best romantic comedies of all time in When Harry Met Sally and following that film up with her own rom-coms in Sleepless in Seattle and You've Got Mail. Julie and Julia marks her final film before her death, and it's a great tale for anyone looking for a heartwarming film on Netflix. Frustrated with a soul-killing job, New Yorker Julie Powell (Amy Adams) embarks on a daring project: she vows to prepare all 524 recipes in Julia Childs' landmark cookbook, "Mastering the Art of French Cooking." Intertwined with Julie's story is the true tale of how Julia Child (Meryl Streep) herself conquered French cuisine with passion, fearlessness, and plenty of butter.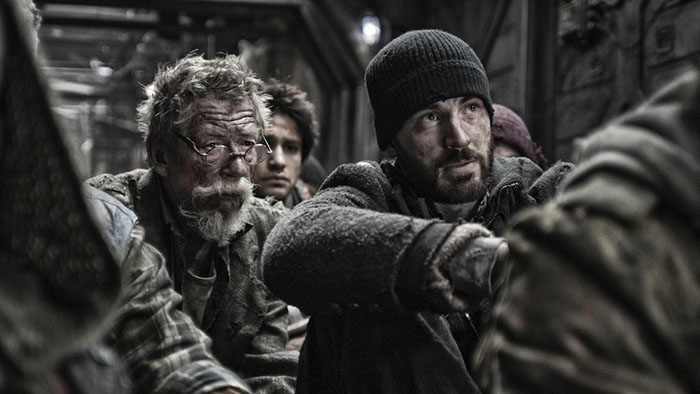 Directed by acclaimed South Korean film director Bong Joon-ho (Okja, Parasite), Snowpiercer is a 2013 action film starring Chris Evans and Tilda Swinton. The film follows Curtis (Evans), a passenger aboard the Snowpiercer, a train riding throughout the now-frozen globe eternally. Curtis is pushed to his breaking point, and he, along with the others in the back of the train, plan a revolution to take out both Minister Mason (Tilda Swinton) and Wilford (Ed Harris), the inventor of the train. The film's action is well-shot, and the class messaging is strong and delivers on clear themes. Of course, the real stars of the show here are both Evans and Swinton, who are at their best in their respective roles.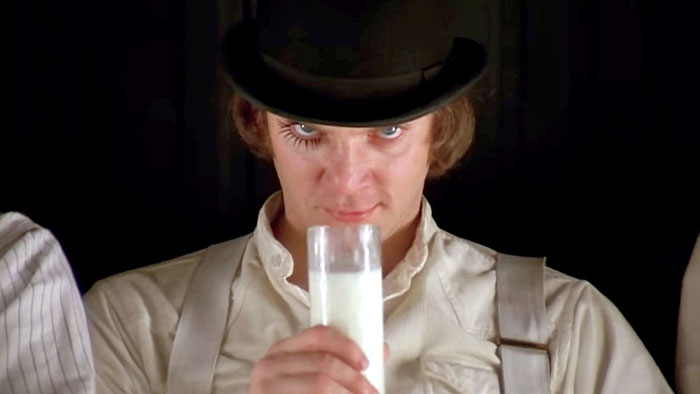 Stanley Kubrick didn't stick to one genre with his films, jumping from hard science-fiction with 2001: A Space Odyssey to horror with The Shining and everything in between. His 1971 dystopian crime film A Clockwork Orange works as both an adaptation and a masterpiece in its own right, and you can catch it streaming on Netflix. The film follows Alex (Malcolm McDowell), the leader of a gang of "droogs" in England set sometime in the future, who spend nights getting high at a milkbar before spending their time engaging in "ultraviolence." After he's put in jail for murder, Alex undergoes a behavior modification program that leaves him brainwashed, weakened, and in danger of getting harmed by his former victims.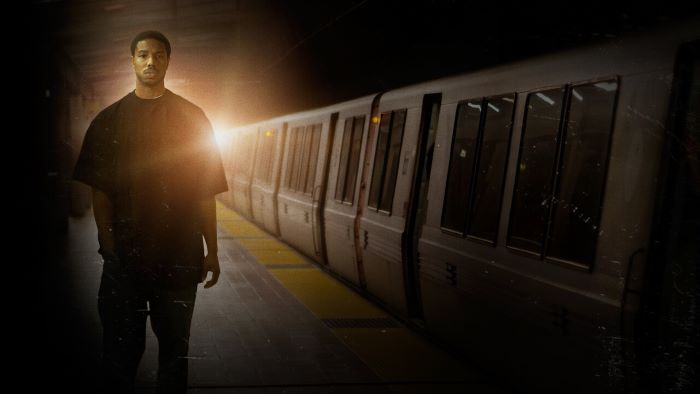 If you're a fan of Michael B. Jordan's high-profile outings with filmmaker Ryan Coogler (Creed, Black Panther), you need to see where their creative partnership began. Fruitvale Station follows Oscar Grant (Jordan), a 22-year-old fresh out of San Quentin who experiences the last day of his life. As Oscar tries to piece his life back together, he'll deal with his girlfriend (Melonie Diaz) and young daughter (Ariana Neal), struggle to get his job back, and find himself the target of BART police. Based on the tragic real-life story of Oscar Grant III, Fruitvale Station doesn't hide the story it's telling you—and manages to crush you regardless.
The 25 Best Crime Dramas Streaming Now on Netflix [Spring 2021]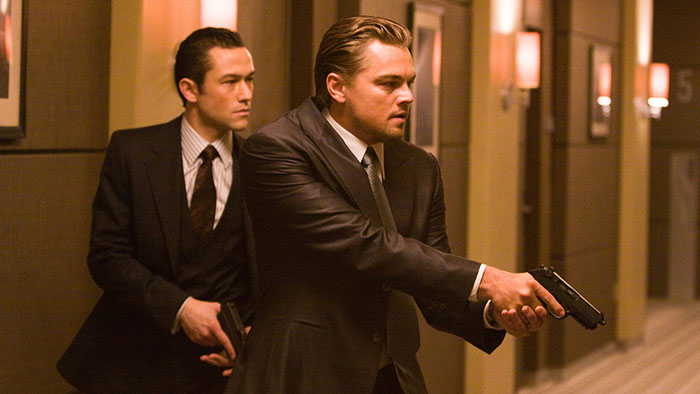 One of the most inventive and creative blockbusters of the 2010s, Inception was director Christopher Nolan's follow-up to The Dark Knight, as he cashed in the check from one of the most critically acclaimed superhero films ever made to make an insane big-budget thriller. The film follows Dom Cobb (Leonardo DiCaprio), a thief who can enter the dreams of his marks in order to steal secrets from their subconscious. Though his skill has made him popular in the world of corporate espionage, it has cost him his family and his access to the United States. Cobb gets a chance at redemption when he is offered a seemingly impossible task: instead of stealing a secret, he has to plant an idea, making it seem as though the mark had it on their own. If he succeeds, he'll be allowed to return to his home, but the memory of Cobb's late wife threatens to destroy the mission.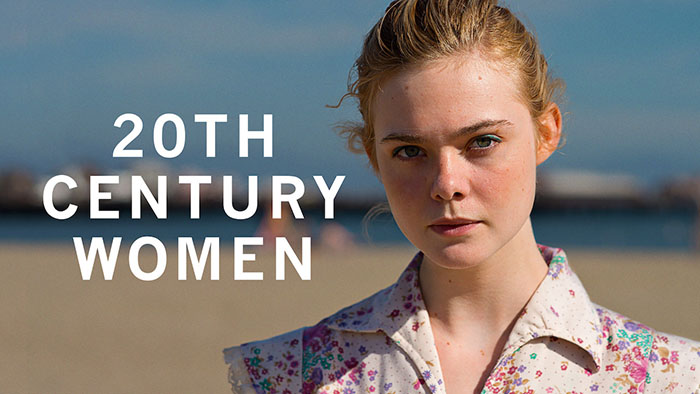 From acclaimed director Mike Mills (Beginners), 20th Century Women tells the story of Jamie, a semi-autobiographical character based on Mills' own childhood experiences with his mother. The film is set in 1979 Santa Barbara, California and follows Jamie(Lucas Jade Zumann), his mother Dorothea, and two younger women who exist in Jamie's life—Abbie (Greta Gerwig), a free-spirited punk artist living as a boarder in the Fields' home, and Julie (Elle Fanning), a savvy a provocative teenage neighbor who often shares a bed with Jamie. When Dorothea feels as though she can no longer connect with her now-teenage son, she asks both Abbie and Julie to help raise her son with her. Also on-board is another tenant in Dorothea's household, William (Billy Crudup), a handyman who once lived on a commune. Following Beginners, which also told the semi-autobiographical story of Mills' father coming out of the closet in his mid-70s, 20th Century Women is a great pairing and, arguably, an even better film.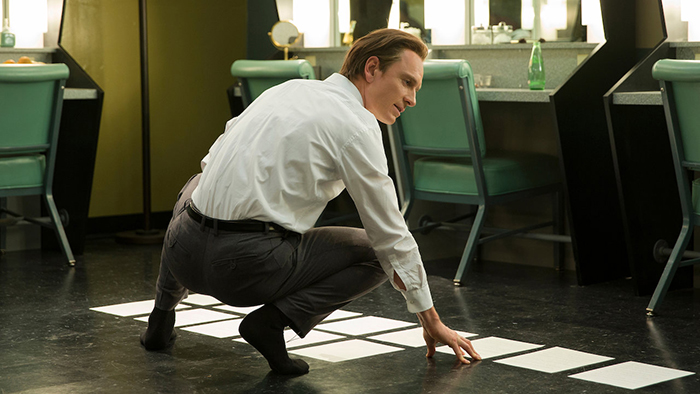 When Steve Jobs passed away in 2011, the race was on to release a film based on Walter Isaacson's acclaimed biography. Four years later, with a script from Aaron Sorkin (The Social Network) and direction from Danny Boyle (Trainspotting), Steve Jobs was released into theaters. And although the film was ignored by audiences, the film received critical acclaim, thanks in part due to Sorkin's script and Michael Fassbender's performance as Jobs. The film is set over fourteen years, set prior to three different keynotes held by Jobs, as he deals with personal issues related to his ex-girlfriend Chrisann Brennan and their daughter Lisa. The film also stars Seth Rogen as Steve Wozniak and Kate Winslet as Joanna Hoffman.
37

The Perks of Being a Wallflower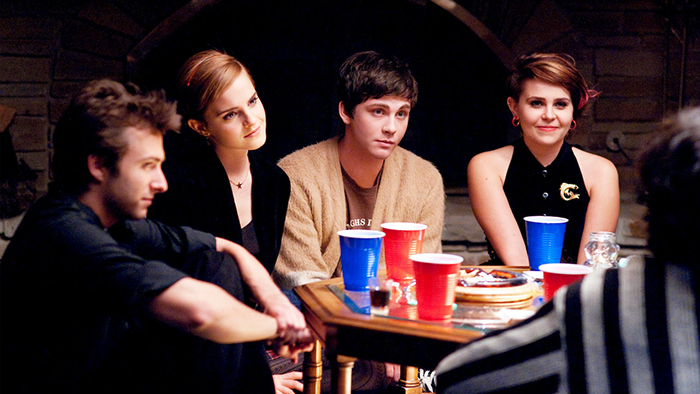 One of the few film adaptations of a novel to be directed by the author, The Perks of Being a Wallflower is one of the best coming-of-age films ever made. The film follows Charlie (Logan Lerman), a socially awkward teen who has recently begun his freshman year of high school after being discharged from a mental health care institution. When he grabs the attention of Sam (Emma Watson), a free-spirited senior, and her stepbrother Patrick (Ezra Miller), the two help Charlie discover the joys of friendship, first love, music and more, all while Charlie's English teacher (Paul Rudd) inspires the young student to become a writer. However, as Charlie's friends begin to prepare to leave for college, his depression threatens to shatter his newfound confidence.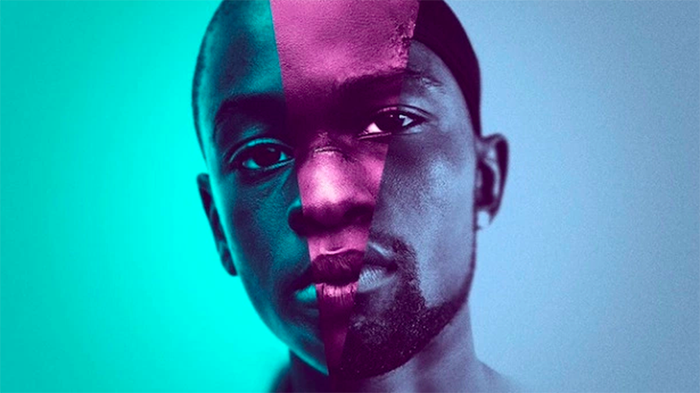 The surprise Best Picture winner for 2016, Moonlight is a film to be seen. The second film from director Barry Jenkins after 2008's Medicine for Melancholy, Moonlight is based on the unpublished, semi-autobiographical play In Moonlight Black Boys Look Blue. The film follows Chiron Harris over three periods in his life—childhood, teenagehood, and adulthood, as he grapples with poverty, his mother's drug abuse, and his own sexuality while growing up in Miami. Moonlight is a tough watch, but features acclaimed performances from Naomie Harris, Janelle Monae, Mahershala Ali, and the three actors playing Chiron over the three periods: Alex Hibbert, Ashton Sanders, and Trevante Rhodes, along with excellent cinematography from James Laxton and direction from Jenkins.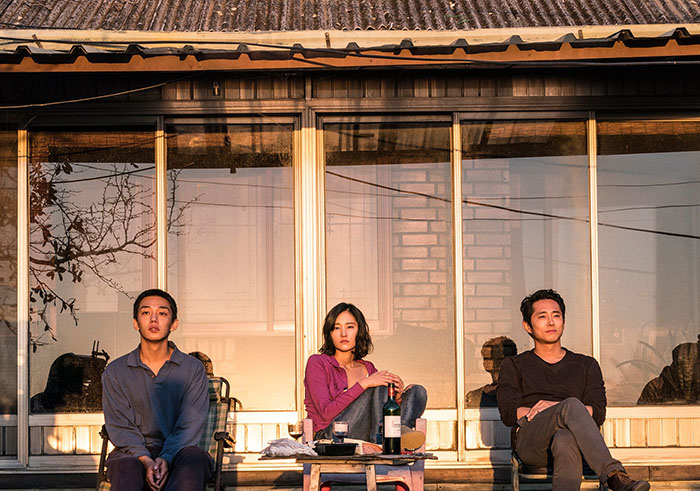 One of the best films of 2018, Burning is a South Korean psychological drama mystery adapted from "Barn Burning," the short story by famed Japanese writer Haruki Murakami. Burning follows Lee Jong-soo, a young man working to perform odd jobs in order to make money in Paju. While working, he runs into Shin Hae-mi, a girl who used to live in his neighborhood when they were children. The two develop a connection, and Hae-mi asks Jong-soo to watch her cat while she's out of town. When she returns from a trip to Africa, she introduces him to Ben (Steven Yeun, The Walking Dead), a man she met while on vacation. Ben seems like an average playboy at first, but slowly, a darker, mysterious nature reveals itself.
34

The Squid and the Whale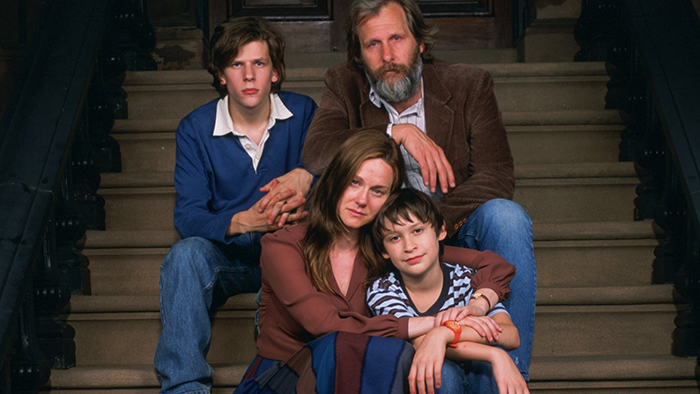 We've highlighted a couple of films by Noah Baumbach on this list, and as one of our favorite filmmakers working today, we're eagerly awaiting his next film, Marriage Story, which focuses on a crumbling marriage on the brink of a divorce. Baumbach is no stranger to tackling divorce in his films, however, and in 2005, he released The Squid and the Whale, a semi-autobiographical film that tracks the divorce of Bernard (Jeff Daniels) and Joan (Laura Linney) through the eyes of their two children, Walt (Jesse Eisenberg) and Frank (Owen Kline). While Walt finds himself acting out at school and attracted to his dad's new fling, younger brother Frank takes his mother's side, as she begins seeing his tennis coach (William Baldwin). If you're waiting for Baumbach's newest take on how divorce can affect us all, it's well worth revisiting his 2005 classic—it's one of his best films.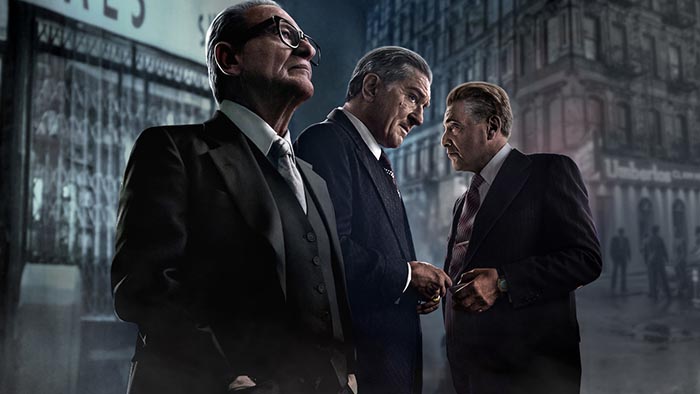 The Irishman arrived in theaters and on Netflix with a deluge of great reviews and even more controversy, as director Martin Scorsese found himself in the hot seat after delivering a critique on superhero films. Mixed press aside, nothing could stop The Irishman from becoming one of the best-reviewed films of the year, and now that it's finally streaming on Netflix, those who didn't get access to it in their local indie theater can finally stream it for themselves. The film follows truck driver Frank Sheeran starting in the 1950s, as he begins to work for Russell Bufalino and his crime family in Pennsylvania. Sheeran becomes one of their most reliable hitmen, and things get even more complicated when he goes to work for Jimmy Hoffa, the powerful, popular Teamster tied to organized crime. Scorsese teams up with Robert De Niro, his most frequent collaborator, along with Joe Pesci and Al Pacino.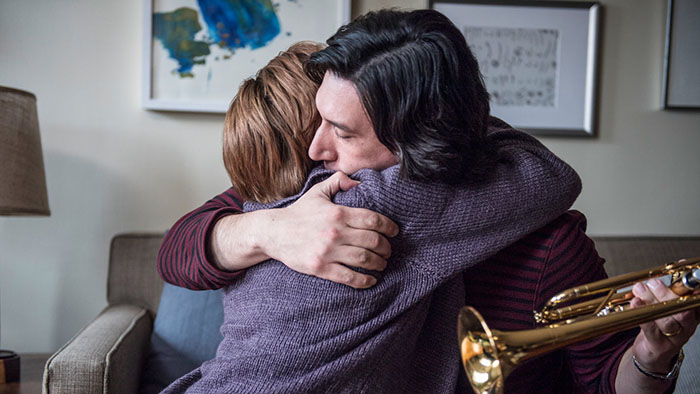 Noah Baumbach is one of the best indie directors working today, and after a successful release of The Meyerowitz Stories (New and Selected) in 2017, the director has teamed up with Netflix once again to release one of the best-reviewed films of 2019. Marriage Story is the second film Baumbach has made to tackle the concept of divorce, with The Squid and the Whale tackling the topic from the eyes of the children it affects the most. Marriage Story gets far closer to the actual divorce, following Charlie, a stage director, and his wife Nicole, an actor (played by Adam Driver and Scarlett Johansson, respectively), as they struggling through a devastating divorce after Nicole decides to move back to Los Angeles.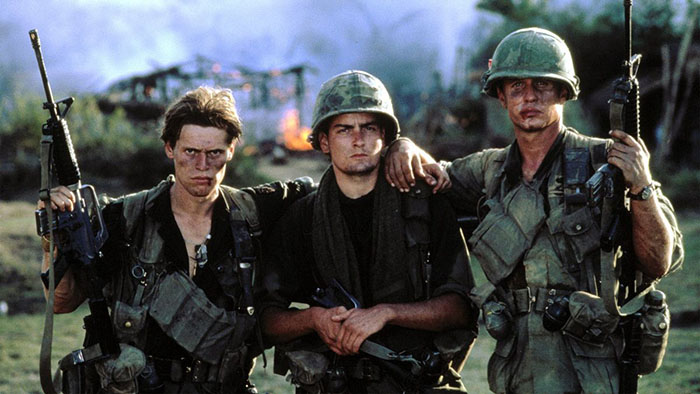 Oliver Stone's critically-acclaimed 1986 anti-war film is one of the best of the genre, winning four Academy Awards following its release including Best Picture and Best Director. Chris Taylor (Charlie Sheen) leaves his university studies to enlist in combat duty in Vietnam in 1967. Once he's on the ground in the middle of battle, his idealism fades. Infighting in his unit between Staff Sergeant Barnes (Tom Berenger), who believes nearby villagers are harboring Viet Cong soldiers, and Sergeant Elias (Willem Dafoe), who has a more sympathetic view of the locals, ends up pitting the soldiers against each other as well as against the enemy.
The 25 Best Thrillers Streaming on Netflix [Spring 2021]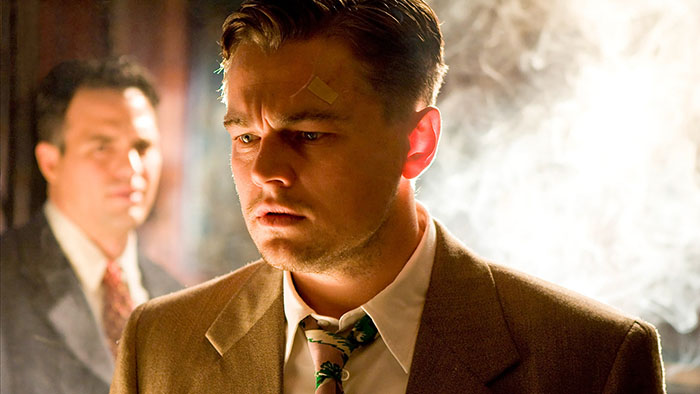 The fourth team-up between director Martin Scorsese and Leonardo DiCaprio, Shutter Island is an adaptation of the Dennis Lehane (Gone Baby Gone, Mystic River) novel of the same name. Set in 1954, the film follows U.S. Marshal Teddy Daniels (DiCaprio) and his new partner, Chuck Aule (Mark Ruffalo), as they travel to Ashecliffe Hospital on Shutter Island in the Boston harbor. Traveling to investigate the disappearance of patient Rachel Solando, a woman incriminated for drowning her three children, the two are confounded to discover she escaped seemingly from a locked room, with only a single clue left behind in her wake: a note reading "The law of 4; who is 67?" Trapped on the island during a storm, Teddy will begin to find the management team on the island is seemingly hiding something, leading him to push harder into the mysterious disappearance of Rachel, and to even confront his own dark reality.
29

Cloudy with a Chance of Meatballs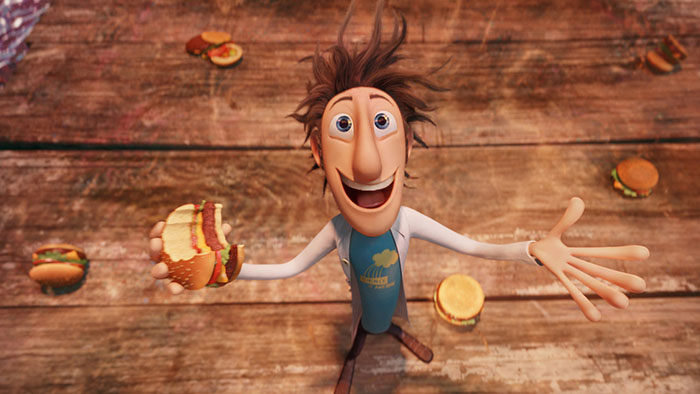 Most people probably didn't see Cloudy with a Chance of Meatballs becoming a critical darling, in addition to its massive box office success, but that's exactly what happened when the film was released in 2009. Loosely based on the children's book of the same name, Cloudy with a Chance of Meatballs follows Flint Lockwood (Bill Hader), a failed inventor who thinks he has the answer to the town's crisis. He builds a machine that converts water into food, and becomes a local hero when tasty treats fall from the sky like rain. But when the machine spins out of control and threatens to bury the whole world under giant mounds of food, Flint finds he may have bitten off more than he can chew. The film was directed by Phil Lord and Christopher Miller, creators of the cult hit Clone High, who later went on to direct critically-acclaimed films like The Lego Movie and both 21 and 22 Jump Street.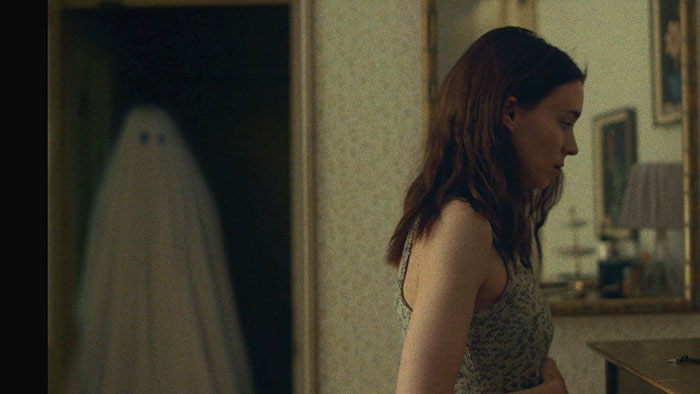 Directed by filmmaker David Lowery (
Ain't Them Bodies Saints
,
Pete's Dragon
), A Ghost Story is one of the saddest indie films of 2017. When a musician (Casey Affleck) passes away after being involved in a car accident, he becomes a ghost, returning to his suburban home. Unable to communicate with her in his spectral state, the ghost finds he has become unstuck in time, forced to watch passively as both the woman he loved and the life he knew slips away. As he finds himself floating aimlessly through time, connected only to the location of his house, the ghost watches as others leave their mark on the house he once called home.
From director Paul Verhoeven (RoboCop, Basic Instinct, Showgirls), Total Recall is one of those near-perfect science-fiction action films that simply doesn't exist anymore. The film follows Douglas Quaid (Arnold Schwarzenegger), a bored construction worker in the year 2084 who dreams of visiting the colonized Mars. He visits "Rekall," a company that plants false memories into people's brains, in order to experience the thrill of Mars without having to travel there. But something goes wrong during the procedure; Quaid discovers that his entire life is actually a false memory and that the people who implanted it in his head now want him dead.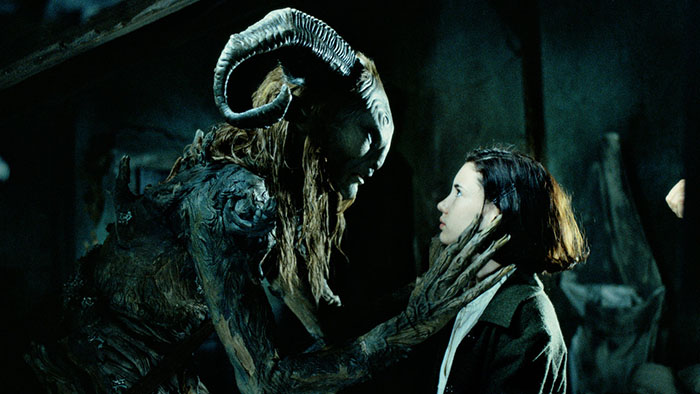 Guillermo Del Toro has had a hell of a few years, finally winning an Oscar for his most recent drama, The Shape of Water. Prior to that, however, Del Toro received praise for Pan's Labyrinth, a film that used the same Spanish fairy tale setting as The Shape of Water, while telling a much darker story. Set in Spain during the summer of 1944, the story is intertwined between the real world and a mythical world centered within an overgrown and abandoned labyrinth. Ofelia, the 11-year-old protagonist follows a faun into the forest to escape from her evil stepfather Captain Vidal, and from her increasingly-sick mother. Though the story is fairly simple (as are most fairy tales), the makeup and special effects are to die for.
25

Monty Python's Life of Brian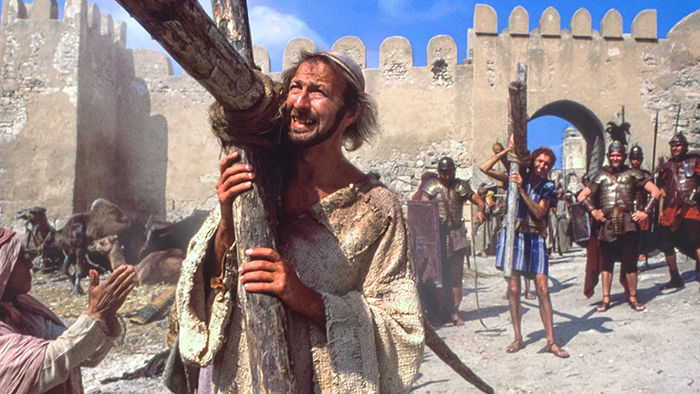 The second Monty Python film is great on its own—as hilarious as Holy Grail, if a bit less surreal—but what truly makes the film interesting is the amount of controversy surrounding its 1979 release. A religious comedy may (mostly) fly under the radar these days, but forty years ago, Life of Brian was accused of being blasphemous, with thirty-nine local authorities in the United Kingdom either banning the film or imposing an X rating that prevented the film from being shown. Countries like Ireland and Norway banned the film entirely, and many of those bans lasted far past the 1980s. The film follows Brian, a young man born on the same night as Jesus, one stable down. Trying to impress a young rebel named Judith, Brian joins the independence movement against Rome, using teachings he heard from Jesus in an attempt to hide from the Romans. When a crowd mistakes him for the Messiah, he'll find himself drawing far more attention than he wanted.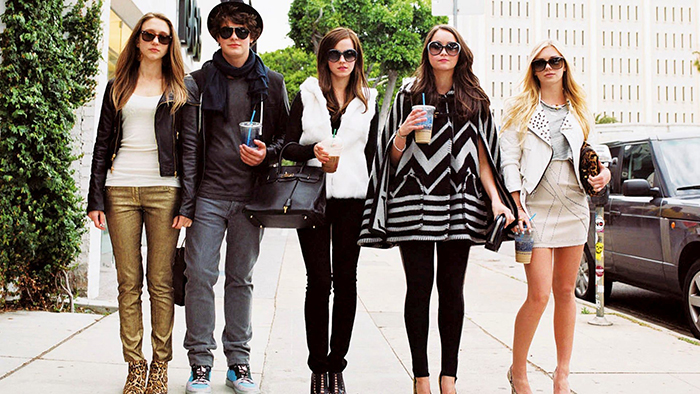 Directed by Sofia Coppola, The Bling Ring is a 2013 satirical crime film and the second film ever released by studio A24. The film is based on the true story of the Bling Ring, a gang of young fame-obsessed teenagers living in Los Angeles, as told by Nancy Jo Sales in the 2010 Vanity Fair article "The Suspects Wore Louboutins." The film is also notable for helping Emma Watson escape the shadow of her role as Hermione Granger in the Harry Potter series, cementing her as a serious actor who would go onto star in critically-acclaimed films like Noah and Little Women. When Marc Hall enters a new school, he's quickly befriended by Rebecca Ahn. The two begin using social media to track the location of celebrities, before inviting their friends to empty houses owned by the likes of Paris Hilton and Lindsay Lohan, where they party and steal in order to boost their status in high school.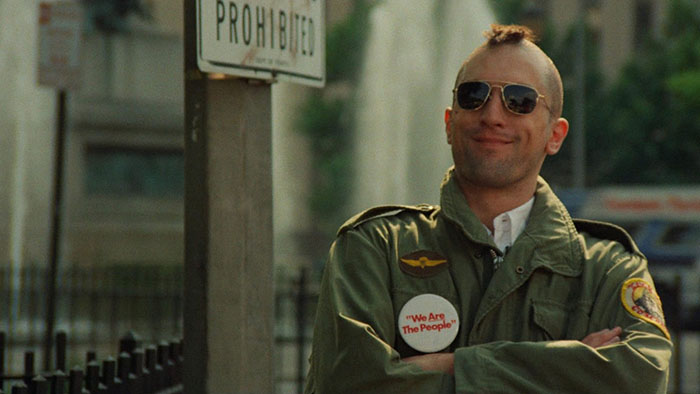 Taxi Driver is a landmark film for a dozen or more reasons. It's one of the best of Martin Scorsese's storied career; it features Robert De Niro in one of his best roles of his life; the supporting cast is absolutely stacked, including Harvey Keitel, Albert Brooks, Cybil Shepard, and Peter Boyle; and the film established Jodie Foster as a child prodigy in Hollywood. The film follows a loner veteran, Travis Bickle, who was dishonorably discharged from the military following the Vietnam War, as he lives in a decaying and morally bankrupt New York City. Bickle picks up work as a taxi driver, working through the night as he struggles with insomnia. Slowly descending into insanity, Bickle plots to assassinate both a presidential candidate and the pimp of an underage prostitute he befriends at night.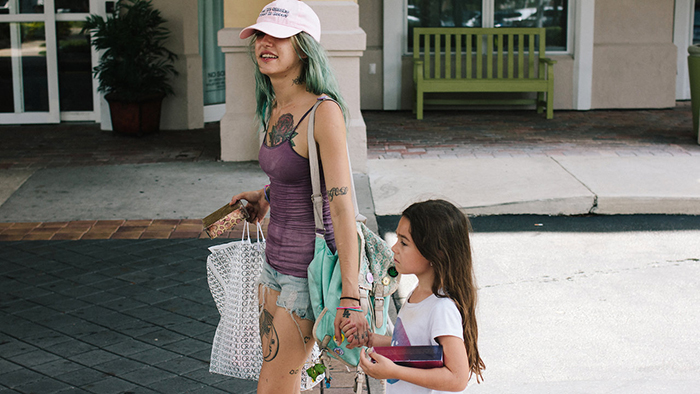 The highest-profile snub for Best Picture in 2017, Sean Baker's 2017 film The Florida Project is an excellent drama, a character study looking at both childhood and adulthood alike. The Florida Project follows six-year-old Moonee (Brooklynn Prince) and her mother Halley (Bria Vinai) over the course of the summer, as Mooney is home for vacation. The two live week-to-week at "The Magic Castle," a budget hotel managed by Bobby (Willem Dafoe, at his best and most light-hearted here), whose stern exterior hides a deep reservoir of kindness and compassion. The film is episodic for much of its runtime, following Moonee as she hangs out with her friends throughout endless afternoons and grand adventures, exploring the unique world set just outside Disney World. Unbeknownst to Mooney, Haley is forced into darker ways of making money, risking her daughter while nevertheless attempting to care for her.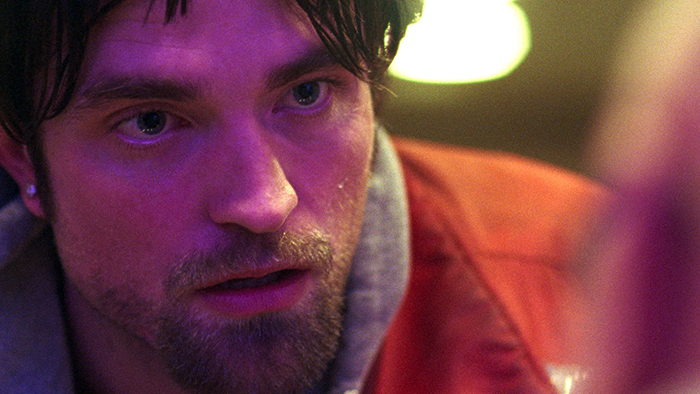 With the success of Uncut Gems, audiences have finally found out what die hard indie fans have known for years: the Safdie Brothers are the next big thing. If you finally saw Uncut Gems, you owe it to yourself to head back to the Safdie's 2017 film, Good Time. The film stars Robert Pattinson as Connie Nikas, who uses his mentally-handicapped brother to help get away with a bank robbery. After stealing $65,000, the two go on the run, but things go sound when Connie's brother Nick (Benny Safdie) runs from the cops and is sent to jail. Desperate to find bail money for Nick, Connie finds himself in for a rough night.
The 50 Best Shows on Netflix Right Now [March 2021]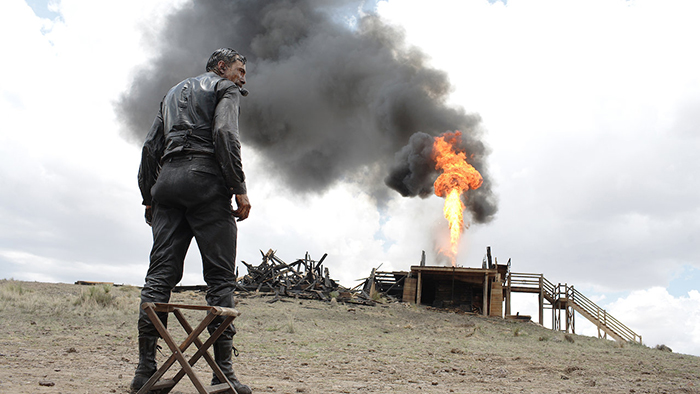 A masterpiece of filmmaking and one of the best films of this century, Paul Thomas Anderson's There Will Be Blood is a must-watch, especially since it's streaming on Netflix. Inspired by Oil!, the Upton Sinclair novel, and starring Daniel Day-Lewis as oil tycoon Daniel Plainview, There Will Be Blood is a mystifying, addictive watch that will haunt you long after the credits roll. Once a silver miner now turned oil prospector, Plainview moves to oil-rich California to continue making money. Using his adopted son HW to project a trustworthy, family-man image, Plainview cons local landowners into selling him their properties for a pittance, unaware how valuable they are. When local preacher Eli Sunday suspects Plainview's motives and intentions, he unintentionally starts a slow-burning feud that threatens both men's lives.
19

Silver Linings Playbook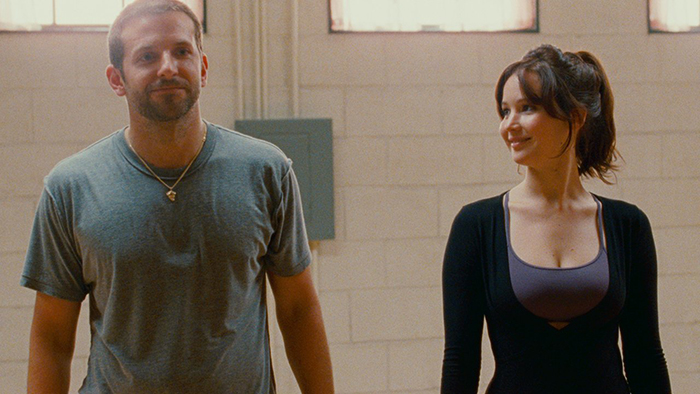 David O. Russell found massive critical and commercial success with The Fighter, following years of smaller releases like I Heart Huckabees, and in 2012, he managed to outdo himself again with Silver Linings Playbook. Based on the novel of the same name, the film follows Pat (Bradley Cooper), a man who returns home to his parents (Robert De Niro and Jacki Weaver) following eight months of treatment in a mental health facility for bipolar disorder. While at home in Pennsylvania, Pat meets Tiffany (Jennifer Lawrence), a young widow and the sister of Pat's friend Ronnie's wife. The two hit it off in a diner while talking about their medication, and the two agree to help each other with their individual goals: reconnecting with Pat's ex-wife Nikki, and entering a dance competition with Tiffany. The film received eight Oscar nominations, and Jennifer Lawrence won for Best Actress.
Leaving Netflix March 16th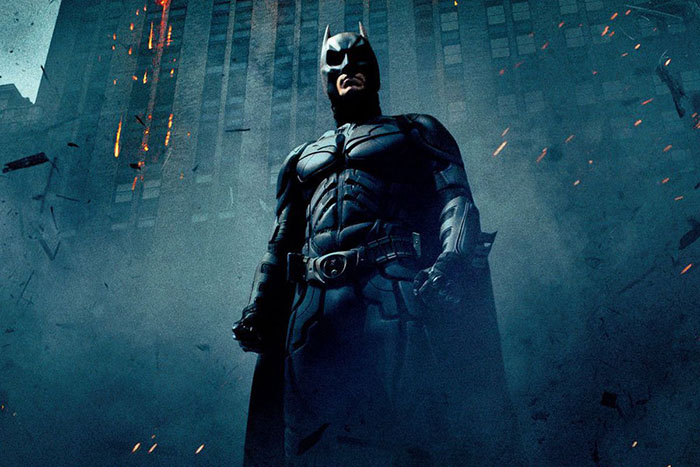 What can be said about The Dark Knight that hasn't already been said? The summer of 2008 saw two superhero films released back to back that changed the entire genre for the next decade. While Marvel's Iron Man had a bigger power in the role of film today, The Dark Knight was the first superhero film that saw filmgoers and critics reevaluate how superhero films can rise above the limits of the genre to be masterpieces in and of themselves. Directed by Christopher Nolan, the second film in the Dark Knight trilogy picks up where Batman Begins left off. With a new villain in town calling himself the Joker, Bruce Wayne will have to put on his mask once again to battle against a new league of criminals seemingly set on throwing the entire city of Gotham into chaos.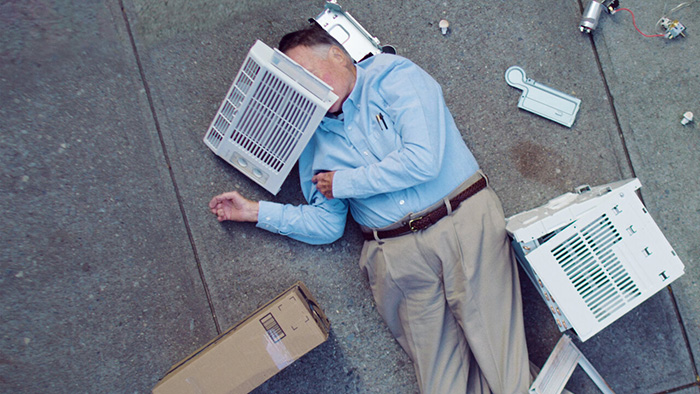 Filmmaker Kirsten Johnson made a huge splash in the world of filmmaking with her 2016 autobiographical documentary Cameraperson, and finally, you can watch her hotly-anticipated follow-up film on Netflix. For Dick Johnson is Dead, the director once again turned her attention towards her own life—more specifically, her father, who suffers from dementia and is slowly losing his memory. With the help of his daughter and her filmmaking crew, the film follows Dick Johnson as his impending death is demonstrated on film again and again and again, with hilarious results from violent "accidents." The film is truly bittersweet, showing the close relationship between father and daughter while also demonstrating what's coming in due time.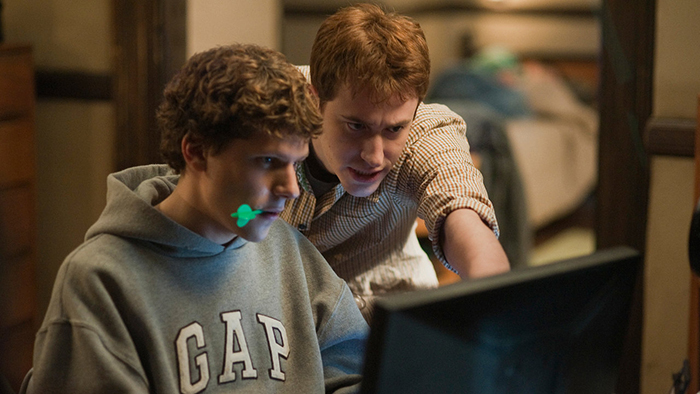 The Social Network isn't just David Fincher's best film—it's also one of the best movies of the 2010s, a truly resonant film that continues to take on deeper meanings nearly a full decade after its release. The film follows the creation of Facebook by Mark Zuckerberg (Jesse Eisenberg) throughout 2003 and 2004, beginning with the controversial creation of a Harvard-exclusive Hot or Not site and leading up to the expansion of Facebook throughout colleges around the world. Meanwhile, the film flashes forward in time to two different lawsuits Zuckerberg is involved with: one with fellow Harvard students Cameron and Tyler Winklevoss (Armie Hammer), who accuse him of stealing the website, and one with his former best friend Eduardo Saverin (Andrew Garfield), who accuses Zuckerberg of unfairly diluting his shares in the company after he was pushed out.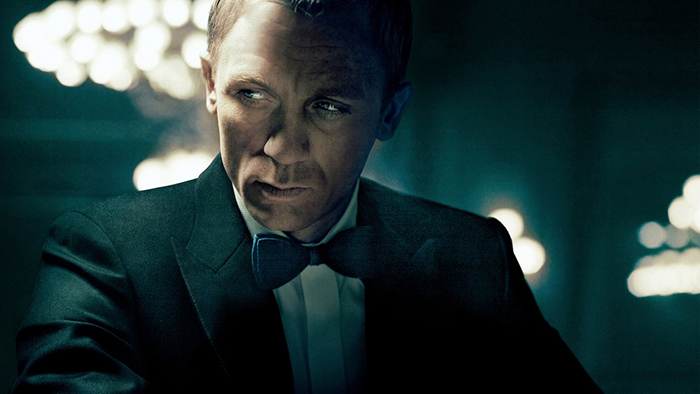 After burning out at the turn of the century, a new take on Bond seemed necessary to carry the long-running series into a new millennium. Casino Royale serves as a soft reboot to the series, with Daniel Craig filling the shoes of the legendary spy. The film follows James Bond, an agent for the British Secret Service, who heads to Montenegro after discovering a link to Le Chiffre (Mads Mikkelsen), a terrorist financier. After discovering Le Chiffre plans to raise money during a high-stakes poker game, Bond is sent to play against him. The film's direct sequel, Quantum of Solace, is also streaming on Netflix, with the fifth and final film following Craig's Bond, No Time to Die, planned for a October 2021 release.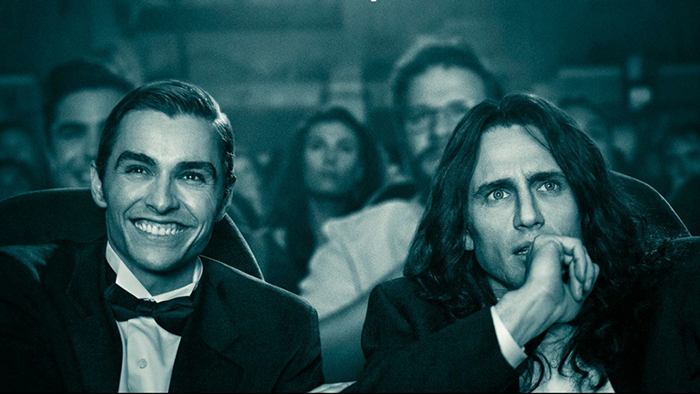 Directed by and starring James Franco, The Disaster Artist is an adaptation of the bestselling book of the same name. The film tells the story of Tommy Wiseau, a mysterious and secretive man who moves from San Francisco to Los Angeles with friend and fellow wannabe actor Greg Sestero to attempt to hit it big. When Tommy fails to pick up any major auditions, he chooses to become a director himself, writing his own film and financing it with his savings. Hiring a film crew and casting Greg as one of the main characters, the film goes off the rails immediately as Wiseau reveals himself to be completely inadequate in artistic direction and leadership, straining his friendship with Greg and leading to the creation of one of the worst films of all time: The Room. With an all-star comedic cast and a go-for-broke performance from Franco as Wiseau, The Disaster Artist is the perfect film for fans of The Room and newcomers alike.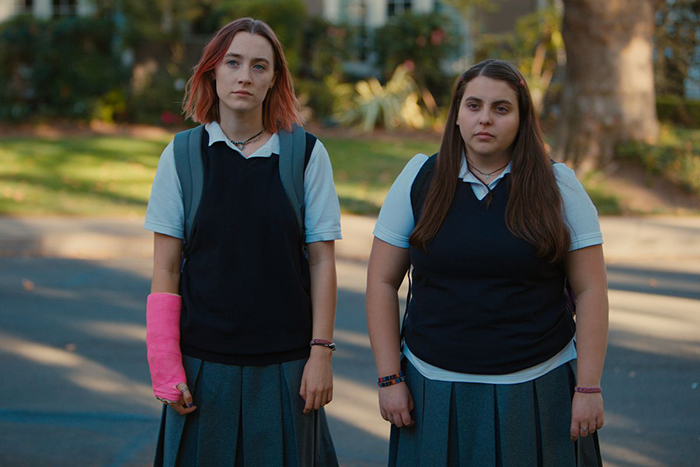 One of 2017's best films and a magnificent debut film from actor-turned-director Greta Gerwig, Lady Bird follows Christine "Lady Bird" McPherson (Saoirse Ronan), a senior at a Catholic high school in 2002 who is in the process of applying to colleges. Due to her family's financial struggles, Lady Bird is told by her mother (Laurie Metcalf) to select a state school in California, while Lady Bird pines for the freedom to attend a school on the East Coast. The film follows Lady Bird through her final year in high school, as she goes behind her mother's back to apply for schools along the East Coast, begins to go out on dates, and attempts to build out both her extracurriculars and her friend group. The film also stars Tracy Letts, Lucas Hedges, Timothée Chalamet, and Beanie Feldstein.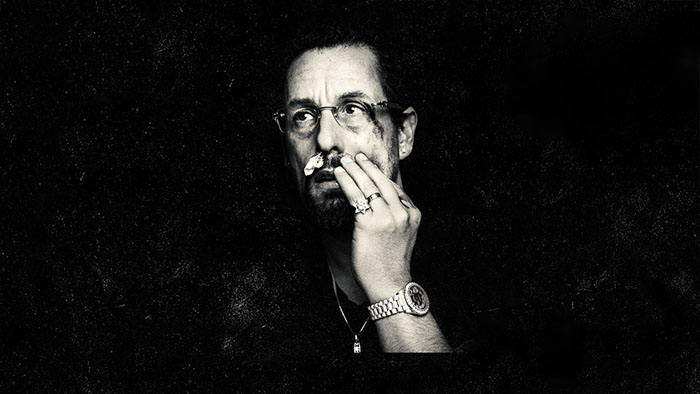 Not only is Uncut Gems one of the best films of 2019, it's also one of Adam Sandler's best on-screen performances of his career. After wowing audiences with his turn in Punch-Drunk Love back in 2002, Sandler returns to drama for the first time since The Meyerowitz Stories. In the film, directed by the Safdie Brothers (Heaven Knows What, Good Time), Sandler plays Howard Ratner, a jeweler in New York who is addicted to gambling and has found himself under a pile of debts he can't pay. After scoring a rare Ethiopian black opal that promises to sell for millions of dollars at auction, Ratner loses control of the situation after lending the gem to NBA star Kevin Garnett. As the tension rises, Ratner has to make a series of high-risk bets to get back on top of the situation.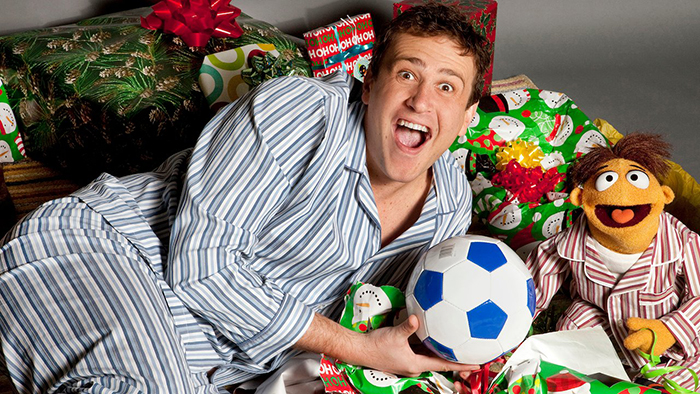 The Muppets have had a rough time in pop culture since the passing of Jim Henson, but this 2011 reboot managed to capture much of the spirit of the original films. Working from a script by Nicholas Stoller and Jason Segal, who had previously worked with Jim Henson's Creature Shop on Forgetting Sarah Marshall, the film stars Segal as Gary, a fan of the Muppets and the brother to Walter, who happens to be a Muppet himself. After heading out on vacation with Gary's girlfriend Mary (Amy Adams), the three stumble on oil magnate Tex Richman's plan to destroy Muppet Studios for the oil underneath. Together, the group joins forces with the Muppets as they work to put on one last show in order to raise the $10 million needed to save the studio.
The 65 Best Netflix Original Shows [March 2021]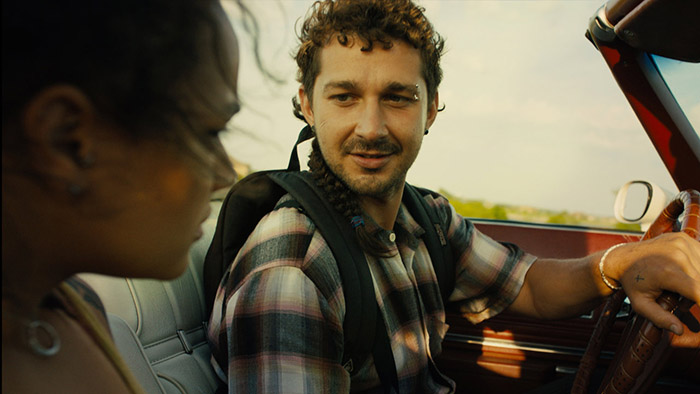 It's rare to see a film described as an epic road drama, but that's exactly what American Honey is. Released in 2016 to critical acclaim by indie studio A24, American Honey follows Star (Sasha Lane), an adolescent girl from a troubled home, who runs away with a traveling sales crew making their way across the American Midwest, selling subscriptions door-to-door. Mixed up in a group of young adults just trying to find their way in life, she finds herself enjoying the gang's lifestyle of partying, lawbreaking, and young love. The film, directed by Andrea Arnold (Wuthering Heights, Wasp), also stars Shia LaBeouf and Riley Keough.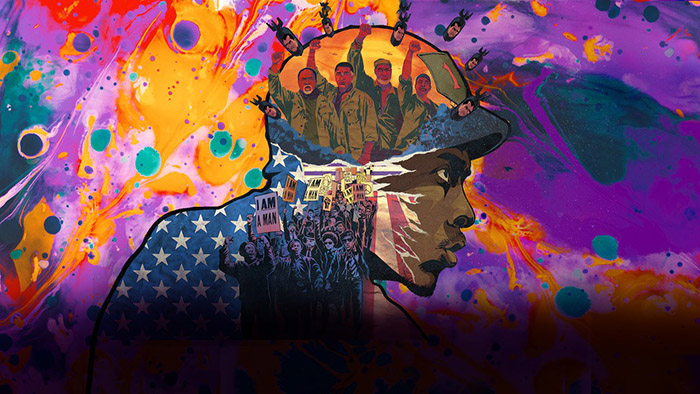 Spike Lee is one of the most prominent Black directors in Hollywood, with both his own films and his production company helping to push for diversity in the film sphere. His newest film was originally slated to have a theatrical run before coming to Netflix, but with 2020 what it is, the film skipped right to the streaming service. That's likely for the best though, since the film has become one of the most acclaimed new releases of 2020. The film follows four African American veterans from the Vietnam war, who battle both the forces of man and nature after returning to Vietnam to seek the remains of their fallen squad leader and the gold fortune he helped them hide. The film stars Delroy Lindo (The Good Fight), Jonathan Majors, and Chadwick Boseman.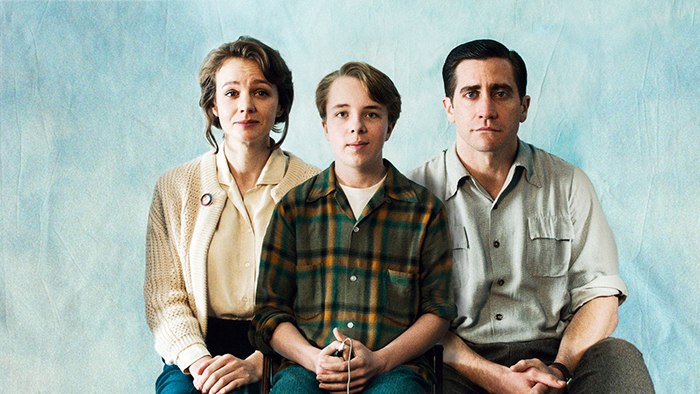 Tragically slept on after its limited release in 2018, Wildlife has finally arrived on Netflix, and hopefully it'll manage to find the audience it deserves. Written by Paul Dano (There Might Be Blood) and Zoe Kazan (The Big Sick, The Ballad of Buster Scruggs) and directed by Dano, Wildlife is the quiet, heartbreaking tale of a marriage in crisis based on the 1990 novel of the same name. The film follows Joe (Ed Oxenbould), the only child of Jeanette (Carey Mulligan) and Jerry (Jake Gyllenhaal). The three live in a small town in 1960s Montana, where an uncontrolled forest fire breaks out along the Canadian border. When Jerry loses his job, he leaves the family to fight the fire, forcing the two to make new lives for themselves. As Jeanette struggles with her new life, Joe finds himself forced to care for both himself and his mother.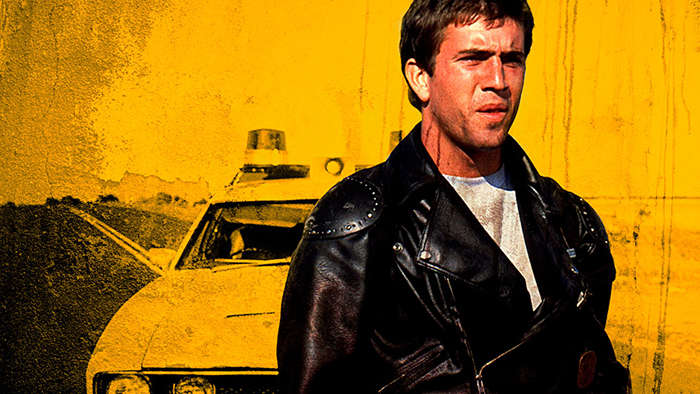 George Miller was as unlikely as anyone to become a major Hollywood director. Despite attending medical school to become a doctor, he took up an interest with film early on, crafting his early student film Violence in Cinema: Part I in 1971. It wasn't until 1979 that Miller would release his first feature-length film, Mad Max. Shot in Miller's home country of Australia and starring then-unknown Mel Gibson, Mad Max is a much smaller film than those who've only seen Max's later adventures may assume. Set in a dystopian future without oil, Max, a Main Force Patrol officer, finds himself plunged into the world of vengence when his wife and son are hunted down and murdered by a local biking gang.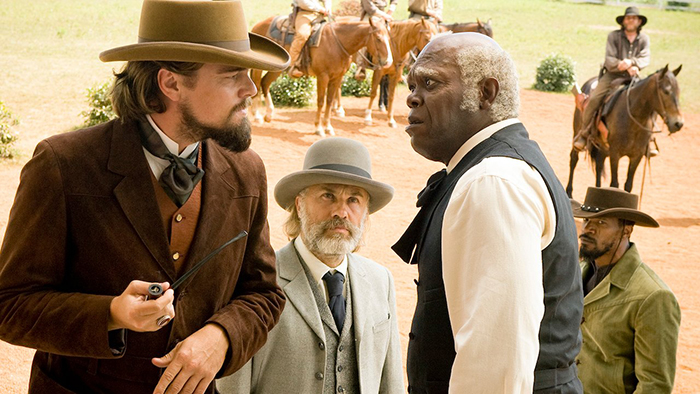 Django Unchained is Quentin Tarantino's seventh film, made just three years after one of his most beloved films, Inglourious Basterds. At 2 hours and 45 minutes, Tarantino continues his trend of creating unapologetically-long cinematic blockbusters, and it resulted in his most financially successful film yet. The film follows a slave named Django (Jamie Foxx) two years prior to the civil war, who finds himself accompanying an unorthodox German bounty hunter named Dr. King Schultz (Christoph Waltz) on a mission to capture the Brittle brothers. After being freed, the two start a business together, hunting down rebels throughout the land and working to save Django's long-lost wife (Kerry Washington) from Calvin Candie's (Leonardo DiCaprio) plantation.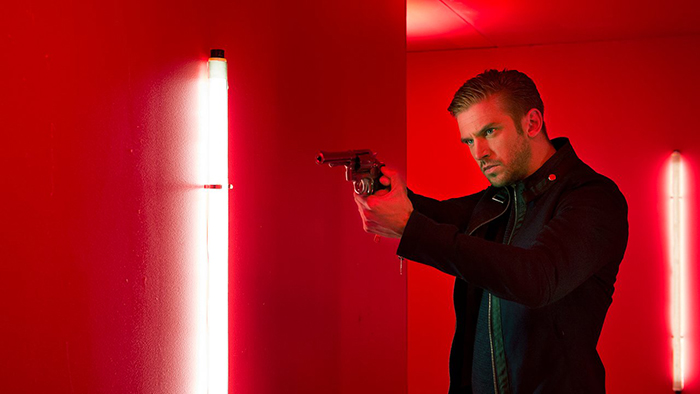 Adam Wingard and Simon Barrett impressed with their 2011 film You're Next, and when they got to make a follow-up just three years later, they crafted one of the best horror-thriller hybrids of the 2010s. The Guest follows a mysterious US soldier named David, who brings it upon himself to visit the mourning Peterson family. David introduces himself as a friend of their late son Caleb, who died in combat in Afghanistan. Invited into the family home, David slowly improves the lives of each member of the family, but when a series of unexplained deaths occur, daughter Anna (Maika Monroe, It Follows) begins to suspect David is connected.
4

Hunt for the Wildepeople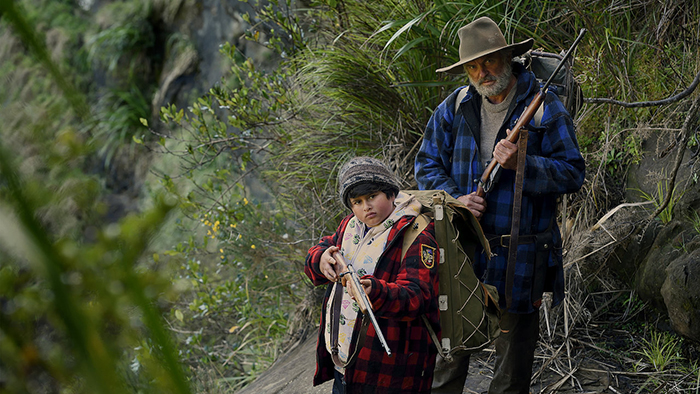 Before Taika Waititi became a fan favorite for his work on Thor: Ragnarok, he directed a quiet indie comedy about a juvenile delinquent who goes on a quest with his foster father. The rilm follows Ricky Baker, a young kid who was abandoned by his mother and has burnt through other foster families, who is brought to live at a remote farm with his new foster parents Bella and Hec. Although Bella and Ricky quickly get along—especially after Ricky gets a dog named Tupac—Hec and Ricky find themselves at odds with each other. That all changes when Bella unexpectedly dies, Ricky fakes his death, and both Hec and Ricky go on the run from the New Zealand police force. The film stars Julian Dennison, who you'll recognize from Deadpool 2, and Sam Neill.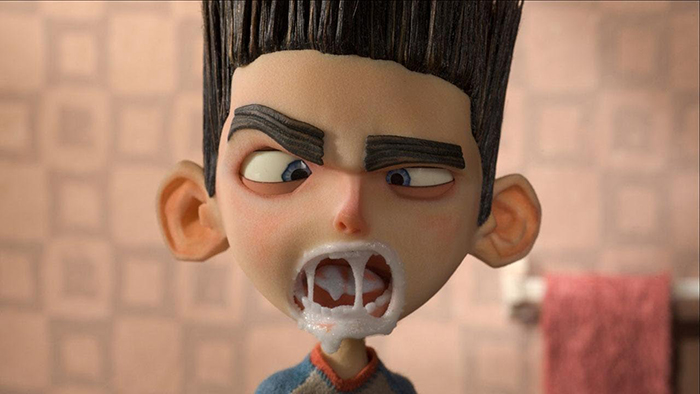 Laika is one of the most innovative and creative production companies working in animation today, and one of the only companies capable of producing theatrical stop-motion animation. While we've been big fans of most of their output, it's tough to beat the company's masterpiece, Paranorman. The film follows Norman Babcock, a young kid with the ability to speak with the dead. When Norman learns that a witch placed a curse on the entire town, he's left on his own to stop it. Invading zombies, bullies, and his controlling parents are just a few of the threats he'll face in this spooky animated flick that's fun for the whole family.
2

I'm Thinking of Ending Things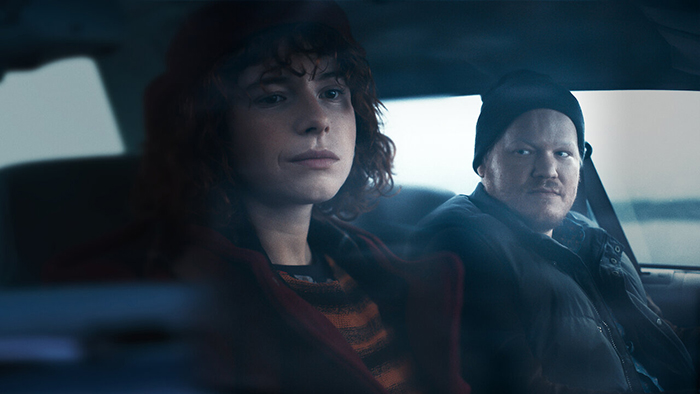 Seems like you can't have the last name Kaufman without working in the world of avant-garde art. Charlie Kaufman made his name on becoming one of the hottest indie writers in Hollywood. Being John Malkovich, Adaptation, and Eternal Sunshine of the Spotless Mind are all three of the best films from the years they were released, and when Kaufman finally turned his attention towards directing, he still managed to hit it out of the park critically. Both Synecdoche, New York and Anomalisa were praised by critics, but failed at the box office, leaving most film fanatics to wonder if the director would work again in Hollywood. Thankfully, Netflix allowed him to craft an adaptation of I'm Thinking of Ending Things, the acclaimed novel from Iain Reed. It's a tough watch, and even tougher to describe, but here goes: the film follows a young woman who takes a trip to meet her boyfriend Jake's parents, all while considering ending the relationship. But things aren't what they seem, both at Jake's parents' house and in the reality of the world around her.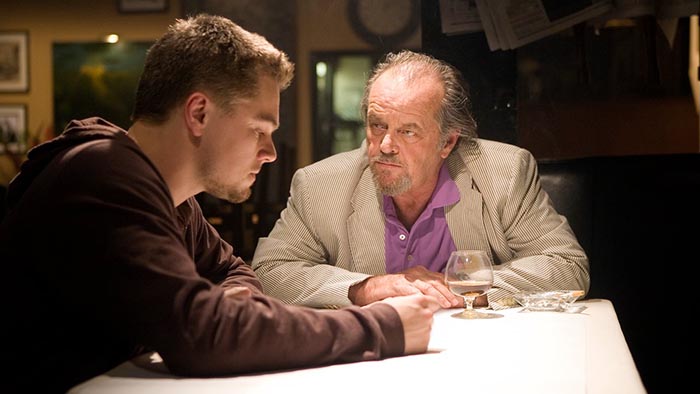 In this Best Picture-winning crime drama, Martin Scorsese directs an A-list cast in this remake of the 2002 Hong Kong film Internal Affairs. Leonardo DiCaprio stars as Billy Costigan Jr, a student at a police academy who is recruited to go undercover in a crime syndicate in South Boston, thanks to his family ties that make him the perfect candidate. Years prior to that, Colin Costello (Matt Damon) is introduced to that same crime life by Frank Costello (Jack Nicholson), who grooms Costello to become a mole inside the Massachusetts State Police. As each man infiltrates their respective targets, the two men will start to chase each other, each having to protect both their own life and the lives of those they care about. Also starring Mark Wahlberg, Martin Sheen, Alec Baldwin, and Vera Farmiga, The Departed was both a critical and commercial success, and is a much-see entry in Scorsese's filmography.
Disclaimer: Some pages on this site may include an affiliate link. This does not effect our editorial in any way.