The Best Game Emulators for the PC – Dolphin, Cemu and more!
Over the course of the past few decades, emulators on PC have skyrocketed in popularity. Today, we're going to cover the most cutting-edge emulation experiences available on the PC platform, and all you need to know about them.
What is an emulator?
When people speak about emulators, they're usually referring to game console emulators, like the ones we'll be discussing today. While emulators exist for all kinds of hardware configurations and operating systems, the gaming console variants are by far the most popular.
An emulator essentially serves as a virtual version of whatever console its imitating. An NES emulator is imitating, or "emulating", an actual NES. High-level emulators sacrifice accuracy for higher performance, while low-level emulators sacrifice performance for cutting-edge accuracy.
Many of the emulators on this list trend closer to high-level emulation, but a few of the cores in RetroArch are actually low-level emulation of older consoles. We'll dive into more detail on these emulators when we get to them.
For now, let's talk about what you'll need…
What should I have before emulating games?
Ideally, you want a decently-strong PC and suitable controllers. For the most authentic experience, you want to use the controllers for the consoles that you're emulating. If you want to do this, however, you'll need to find suitable USB adapters, drivers where necessary, and be willing to configure your controllers per-emulator. This is alleviated by RetroArch, but we'll dive into more detail there for RetroArch's entry.
Re-iterating, here are the basics that you'll need:
A suitably powerful PC. In general, emulation has much higher CPU requirements than GPU requirements. We recommend an Intel i5 or higher, especially for emulators like PCSX2 and Cemu. GPU requirements are generally more flexible, but you may want to start at the level of a GTX 1050/RX 560.
An XInput-compatible gamepad. XInput is an input method for Microsoft's Xbox controllers. Xbox 360 Controllers, Xbox One Controllers, and a few other gamepads on the market support XInput, and should be the easiest to use and configure across emulators. We recommend an Xbox One Controller for this purpose.
What are the benefits of emulation?
There's a few key benefits to emulation that we're going to go ahead and list below.
The ability to revisit your childhood favorites. If you're nostalgic for the classics but don't have your old console anymore, you may be worried that you aren't able to play them anymore. Fortunately, emulators help you overcome this- the older the system, the more likely you'll be able to run it on your (presumably) modern PC, as well.
The ability to upscale and enhance classic games. Old games, especially old 3D games, can age poorly. With sub-HD resolutions and sub-60 framerates, games that blew your mind on the PlayStation or GameCube in their heyday can end up feeling quite muddy and obsolete. Using emulation, you can play games at higher resolutions and framerates than were possible on their original consoles. Some emulators, like Dolphin, also support custom texture packs that you can use to further enhance your visuals!
Convenience. If you have all your consoles on hand but simply don't feel like pulling them out and hooking them up whenever you want to play them, an emulator can save your time and energy. While you do need to do some extra configuration to get them up and running, emulators can be much more convenient in the long run.
Saving money. Finally…saving money. Let's face it, if you want to revisit your childhood classics, chances are your old consoles are broken, lost or sold by now. Particularly rare consoles can be a pain to get a hold of on the secondhand market, as well. All the emulators listed here are free, and, in theory, could save you hundreds of dollars in console purchases.
The "saving money" point leads us right to another question, however…
Are emulators legal?
Yes.
Legal precedent has been established that protects emulators, which is why the numerous emulators listed in this article haven't been taken down by console manufacturers- if they would, they could, but they can't. If you don't have time to watch the video linked above and you still have concerns, we'll quickly summarize the main points below and address a few other legality concerns while we're at it.
The precedent that confirmed the legality of emulators can be found in two court cases from the late 90s and early 2000s. Specifically, the fight was between Sony and two PlayStation 1 emulators, which Sony felt were infringing on their copyright and competing unfairly, especially since they could actually improve the visuals of emulated titles.
The gist of the issue was that, with an emulator and a sufficiently-powerful machine, people wouldn't need to buy Sony consoles at all. Instead, all they would need to do is purchase the emulation software and the games- or pirate them, a possibility made easier without the safeguards of official hardware.
Ultimately, the court cases all concluded in favor of emulation, making it legitimate. However, the costs of legal proceedings and the small victories that Sony did manage ended up knocking the companies responsible out of the running. While the emulators discussed in the video above are no longer available, don't worry: we have some much better options listed below.
On the subject of legality, there's one more thing we need to talk about: the games that you'll be playing.
While emulation is legal, piracy is not. You are responsible for legally obtaining and ripping your games for emulation. We are not responsible for how you acquire your games and what consequences may come with it.
With that important disclaimer out of the way, let's dive into our top picks!
Our Recommendation: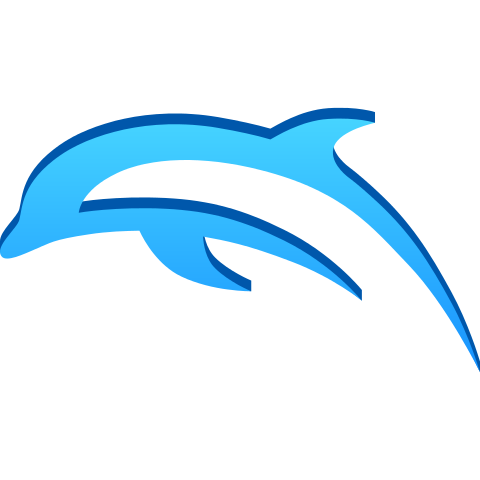 Pros
Unparalleled compatibility and accuracy
Great performance optimization and plentiful configuration options
Compatibility with real Wii and GameCube input methods, via Bluetooth and the Wii U GameCube Controller Adapter, respectively
Support for extensive modding, including custom textures, 60 FPS patches, and more.
Cons
Configuration can be intimidating for new users
Stable branch isn't updated very frequently, resulting in significant performance and feature losses between stable and the current developer branch
Dolphin is our top pick, thanks to its unparalleled compatibility, extensive feature set, and stellar performance. The development of Dolphin started back in 2003, and became an open source emulator in 2008. Since becoming open source, over 200 people have contributed to the project on Github, and the emulator is always getting updates to add features, fix bugs, and improve performance.
While Dolphin started as a GameCube emulator, the architectural similarities between the GameCube and the Wii allowed Dolphin to expand to the latter console. This allowed Dolphin to be capable of playing Wii games at HD resolutions before the lifecycle of the console even ended, most famously the two Super Mario Galaxy games.
Dolphin is the emulation community's crowning achievement. If you're worried about getting it set up, I've actually written a guide over at MakeTechEasier to help you do so.
Runner Up:

Pros
Can emulate a ton of systems
Only need to set up your controller once, if at all
Controller and TV-friendly interface
Plenty of customization options
Emulation cores are easy to acquire, set up and access when combined into a single application
Cons
Certain cores still acquire extra configuration/BIOs files
Which cores to get requires research or trial-and-error
Certain cores, like the Dolphin core, are actually worse than their standalone counterparts
RetroArch is not an emulator in the traditional sense.
Rather, RetroArch is a front-end for literal dozens of emulators, which appear as downloadable "cores" inside the application. There are cores for just about any retro system, and even a few modern systems, like the GameCube. (We don't recommend using modern cores in RetroArch, though.)
The primary benefit of the "core" system in RetroArch is convenience. You only need to configure your controller for the entire frontend once- in fact, XInput controllers are already perfectly-configured on launch! This means that you don't need to worry about configuring controls per-system, so long as you're using a RetroArch core.
Additionally, RetroArch boasts an interface that can be controlled entirely through a console controller, making it ideal for usage in the living room or on a TV, where you may not have access to a mouse and keyboard.
If a system isn't covered by one of the emulators on this list, we recommend the corresponding RetroArch core. In particular, PS1 emulation and older are all superb in RetroArch and arguably better than any standalone solutions.
We recommend against using recent systems in RetroArch, though. The Dolphin core in RetroArch is very outdated compared to the current standalone Dolphin builds, for instance.
Everyone else
Disclaimer: Some pages on this site may include an affiliate link. This does not effect our editorial in any way.