The Best MOBAs On Mobile in 2022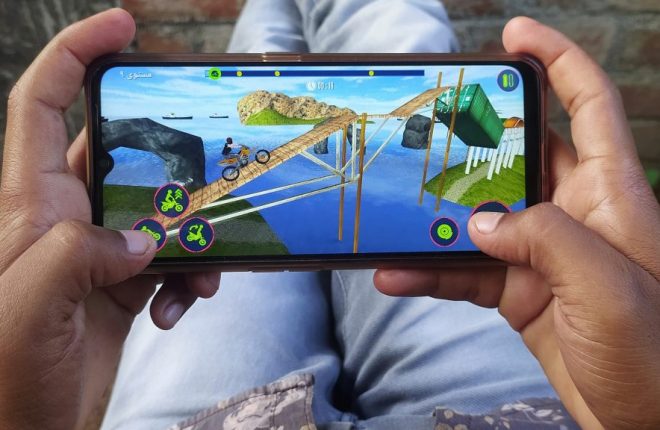 MOBAs, or massive online battle arenas, are all the rage right now. It was popularized by the likes of Dota on Warcraft 3, but it has since spawned numerous games on its own. It used to be a genre that was exclusive to PC. Surprisingly enough, the genre works well on smartphones as well. There are loads of MOBAs you can play on mobile right now.
Of course, not everyone has the time to get into many MOBAs. These games are so time-consuming that you might only have the time to spend on one. If you want to know what the best MOBAs are, you've come to the right place. Here are the best MOBAs that you can play on your mobile device this 2022. These games are going to consume lots of your time… and possibly money with their cool skins for their characters.
League of Legends Wild Rift is a mobile and console version of the popular MOBA game League of Legends. It's a fast-paced, competitive online game that pits two teams of five players against each other. The objective is to destroy the enemy team's nexus, a structure located at the center of their base.
Wild Rift has nearly all of the same characters, items, and maps as the PC version of League of Legends, but it's been designed specifically for mobile and console play. That means it's a bit more streamlined and easy to pick up than the complicated PC game. If you're familiar with the hit MOBA on PCs, then you'll feel right at home in Wild Rift.
Surprisingly enough, the game translates to mobile devices very well, so you don't have to worry about quality. Since this is a mobile MOBA we are talking about, games in Wild Rift are much quicker. Instead of the usual 60-minute game time, you can spend around 20-30 minutes per game in Wild Rift. This offers an addictive loop that you'll find yourself stuck in. The controls are well integrated into the game too. That means you can enjoy the full MOBA experience with very few repercussions on your end if you're a MOBA player on PC. If you love League of Legends, then Wild Rift is definitely the game for you.
Riot did exceptionally well with Wild Rift. The game looks great, and it performs exceptionally well too. Despite having amazing graphics, the game doesn't give players any lag or performance problems on mobile devices. With content to come for years, you'll have your fill of the game for a really long time. Wild Rift is an excellent mobile MOBA game that offers a great deal of depth and strategic play. It's also free-to-play, which is always a bonus. If you're a fan of League of Legends, or even if you're new to the MOBA genre, Wild Rift is definitely worth checking out.
Pokemon Unite is a new multiplayer online battle arena (MOBA) game that was developed jointly by Tencent Games and The Pokemon Company. The game was released on July 21, 2021, for Nintendo Switch and mobile devices. The objective of the game is to score points by capturing and holding control points, as well as defeating opposing players.
There are five players on each team, and each player controls one of the eponymous Pocket Monsters. The game features a variety of modes, including ranked matches and a training mode. Of course, the main star of the game is the Pokemon that you can use to battle. There are lots of them to choose from. The developers of the game continue to shell out new content for the game. Aside from new characters to use, you can also expect to see more skins from the developers.
Since the Pokemon are the main highlight of the game, it's only right that each of the characters you can use is unique. As they say, there's at least one Pokemon in the game that will make you feel right at home when using them. One of the unique aspects of Pokemon Unite is that it features cooperative play between players rather than the traditional competitive play found in most games in the genre.
This encourages players to work together in order to achieve victory. Pokemon Unite plays differently from other MOBAs for many reasons. Aside from the unique objectives and gameplay, the game also incorporates a lot of unique gameplay elements that even the most seasoned MOBA veteran will love.
The game has received generally positive reviews, with critics praising the game's easy-to-learn mechanics and its focus on cooperation. However, some have criticized the lack of content in the game, as well as its microtransactions. Overall, Pokemon Unite is a fun and unique take on the MOBA genre that is worth checking out.
Are you a big fan of the MCU or the Marvel Universe in general? With so many heroes and villains to boast, it's only right that there's a MOBA featuring Marvel characters as the main attraction. Marvel Super War is a mobile game that allows you to play as your favorite Marvel superheroes in an all-out battle for supremacy.
The game features a variety of modes, including a Campaign mode where you can team up with other players to take on the villainous forces of Thanos and his Black Order and a lot more. There is also a Versus mode where you can go head-to-head with other players in thrilling PvP combat. The game boasts a large roster of over 50 Marvel heroes and villains, each with their own unique powers and abilities.
You can play as Iron Man, Captain America, Hulk, Thor, Black Widow, Spider-Man, and many more. The game also features beautiful graphics and animations that bring the Marvel Universe to life. If you're a big fan of the comics, the cinematic universe, or the franchise in general, you'll have your fill of characters from this game.
Each of the characters in the game is unique too. Thanos, for instance, will require you to collect the Infinity Stones by completing a set of objectives. Using the gauntlet with the stones will take out most of the players on the map. It's an exciting twist to the MOBA industry, and it's also exciting to see that you can play as some of the most exciting characters in the game are those that are taken directly from the comics that you love.
Marvel Super War is a fun and action-packed game that is sure to please fans of the Marvel Universe. It is available now for free on the App Store and Google Play. It has a lot of things that fans will enjoy.
Mobile Legends is a popular mobile game that has been downloaded millions of times. The objective of the game is to defeat the enemy team by destroying their base. In order to do this, players must first choose a hero from a roster of over 50 unique characters. Each hero has their own set of abilities and skills that must be used strategically in order to win. The game is highly competitive and requires quick thinking and reflexes.
It is also important to work together as a team in order to succeed. Mobile Legends is an addicting and enjoyable game that can be enjoyed by people of all ages. The game is very big in Asia as it has one of the largest winning pots for tournaments there. Due to its immense popularity, the game is also getting more and more fans from Western audiences too.
There are a variety of different game modes that can be played. The most popular mode is the classic five-vs-five mode, which pits two teams of five players against each other. You can also take higher risks with the game's ranked mode, where matches are a lot harder, but the rewards are bigger.
There's also Brawl, which pits two teams against each other on a single-lane map. These matches are more fast-paced. Unlike other MOBAs on this list, what makes Mobile Legends extra special is that it offers more types of game modes. The developer allows Custom Game Modes where you can play maps that were made by many other players.
There are lots of collaborations in Mobile Legends, and it now features skins inspired by Star Wars, Transformers, Kung Fu Panda, and a lot more. The graphics and animation in Mobile Legends are top-notch. The heroes look great, and the action is fluid. The game is also easy to learn and play. Overall, Mobile Legends is an excellent mobile game that offers hours of fun and excitement.
Arena of Valor is a game that many people are talking about. It's a MOBA game that was developed by Tencent Games. The game was first released in China in 2015 and then globally in 2016. The game has received positive reviews and has been downloaded millions of times. So, what is the gameplay like?
Well, in Arena of Valor, you will be playing 5v5 matches against other players. There are three lanes on the map, and your goal is to destroy the enemy team's base. To do this, you will need to work together with your teammates and use your heroes' abilities to your advantage. There are dozens of heroes to choose from, each with its own unique abilities.
The heroes in the game are very unique from other MOBAs. The game is extremely well-balanced, and there is a lot of strategic depth. The matches are fast-paced and action-packed, and you never know what's going to happen next. There is also a huge amount of content to keep you busy, including single-player missions, real-time events, and more. This is undoubtedly one of the biggest strong suites of Arena of Valor.
The game modes are very fun and exciting, and it delivers a fresh punch out of the classic MOBA gameplay style. If you're looking for a fun and challenging MOBA game to play, then Arena of Valor is definitely worth checking out. It might not be as big as other MOBAs out there, but Arena of Valor is still fun and engaging. If you want a breath of fresh air from your standard MOBAs, this is the game to play.
The Best USB-C Headphone Adapters
Read Next