How to Delete & Uninstall Cyberflix on Your Amazon Fire Stick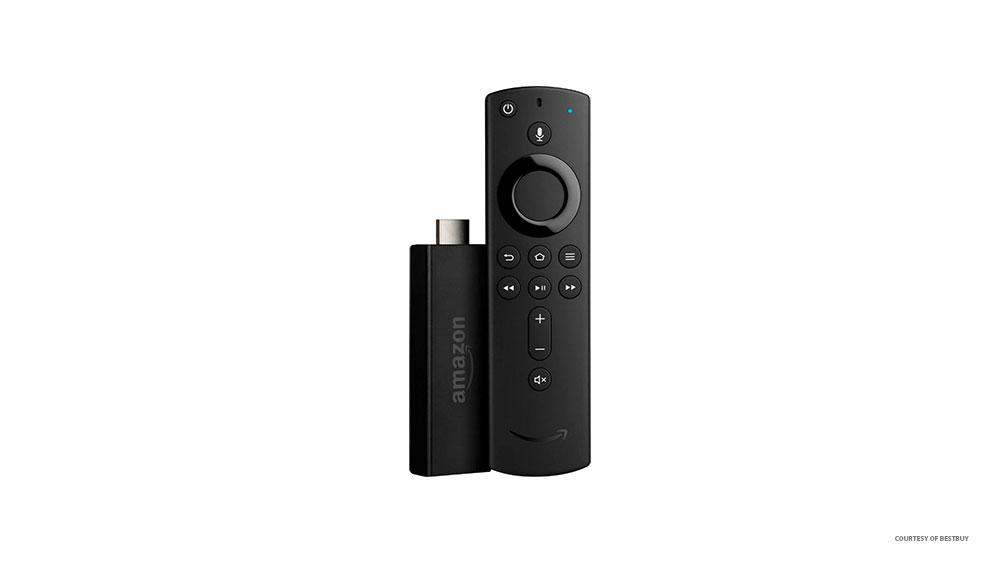 Thanks to its Fire TV Stick streaming device, Amazon became one of the leaders in this niche. Also known as Firestick, this little device offers a snappy interface and plenty of apps to work with. It'll make sure you never run out of things to watch.
Since Firestick uses a modified version of the Android operating system, you can even download apps that are not available on the official Amazon App Store. One such app is Cyberflix. Once installed, it provides unparalleled access to thousands of movies and TV shows, all for free.
Removing Cyberflix
Even though this app provides tons of entertainment, it may come the time you want to remove it from your Firestick. Whether you need to uninstall it to be able to apply the latest Cyberflix update, or you've had enough of it, this shouldn't be a complicated task.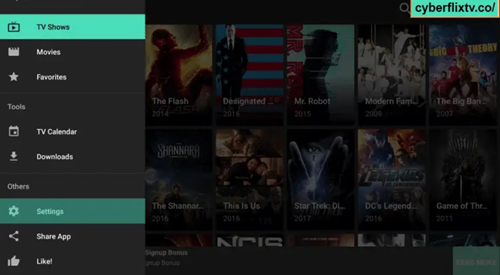 To delete and uninstall Cyberflix from your Firestick, apply the same steps as when uninstalling any other app.
On your Firestick Homepage, choose "Settings" from the top menu.
Go to "Applications."
Go to "Manage Installed Applications."
Scroll through the app list to Cyberflix. If you have too many apps on the list, you can also go to "Show All Applications," the first option from the top. Here you can use the search option to locate Cyberflix.
When you select the app, press the "Settings" button on your Firestick remote. It will bring up the options menu.
Select "Uninstall" from the menu.
After you confirm that you want to uninstall Cyberflix, the system will altogether remove it from your Firestick.
Please note, when you uninstall an app, the system automatically removes all the data related to it as well. In this case, that includes any movies or shows you may have downloaded with Cyberflix.
Choosing Another Streaming App
If you've decided to part ways with Cyberflix, you might consider adding other streaming apps. Here are our suggestions.
Cinema APK
Being one of the most popular streaming apps for Firestick, Cinema APK provides a competent replacement for the legendary Terrarium TV. Actively developed by a dedicated team, the app receives regular updates with new features and bug fixes. Also, you can expect frequent updates to the app's catalog, including all the latest movies and shows which appear as soon as they're released.
With a simple and user-friendly interface, it provides easy access even to those who don't have much experience with streaming apps. Add to this the compatibility with the Firestick Remote, and finding the latest episode of your favorite TV show should be a breeze with Cinema APK.
TV Zion
While most streaming apps provide a list of available sources for the content you want to watch, TV Zion does this much simpler. When using other apps, you'll first have to wait for the app to generate multiple links to servers that host the content you want. With TV Zion, on the other hand, you'll find that it takes only one click to start watching that movie everybody's been talking about.
The trick here is that TV Zion automatically chooses the best server for your playback, allowing you to play the content almost instantly.
As with Cinema APK, TV Zion's interface is also super-simple to use. Of course, its database has all the latest movies and TV shows.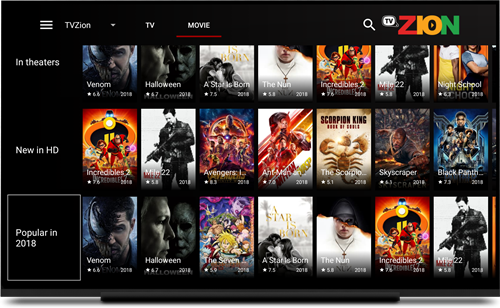 Live TV Apps
Now, let's take a look at some of the best apps for watching live TV. They are especially important for people who've decided to cut the cable operators out of their lives.
Live NetTV
Allowing access to hundreds of channels from all over the world, Live NetTV has a decent catalog of HD channels as well. Here you can find live TV programming from the USA, UK, Canada, Asia, Europe, and many other countries.
Its simple interface allows you to choose the category you'd like to watch quickly. Whether you're looking for news, entertainment, sports, or TV shows, select the channel from the list. The playback will start in an instant.
TVTap
Just like Live NetTV, TVTap lets you stream numerous channels from the USA and other countries. Simple interface, smooth navigation, and fast playback are fronts where TVTap delivers without a glitch. A group of dedicated developers behind it pushes out regular updates. Occasionally you can even find new channels appearing on the list.
The only downside when compared to Live NetTV, is the lack of HD channels. There are some, but the app isn't precisely HD-oriented.
Streaming Without Limits
Whether you've removed the Cyberflix app, or you've updated it, you can always consider alternatives. Although the apps we recommend provide similar features and user-friendly interfaces, each one offers a unique experience. That's why it's good to have more than one streaming app installed on your Firestick. They can come in handy in case you're looking for something not available in your primary app.
Have you successfully uninstalled Cyberflix? Are you considering the alternatives? Please share your thoughts in the comments section below.
How to Use PicsArt for Instagram
Read Next