Flashlight Widget On Galaxy S8 And Galaxy S8 Plus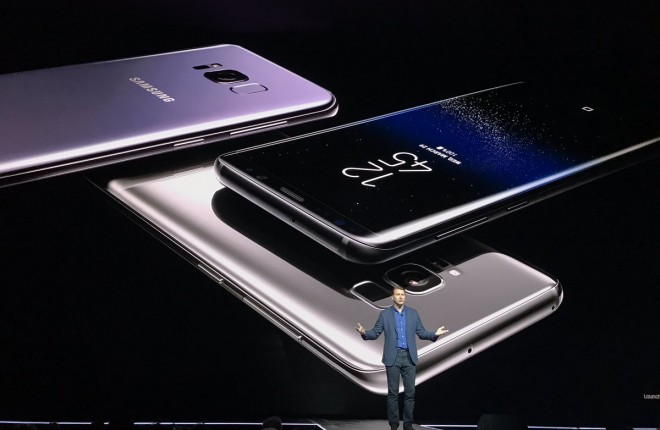 For the new users who have just bought the Samsung Galaxy S8 and Galaxy S8 Plus, it is imperative to get to know how to use the flashlight widget in the Smartphone. The flashlight is no LED maglight replacement but really saves its users when they are stuck in the dark and urgently in need of a source of light.
The Samsung Galaxy S8 and Galaxy S8 Plus have a built in widget that is simple to and can turn the light on and off. In the recent past users were to download an application into the Galaxy S8 Plus and Galaxy S8 so as to use and switch on the flashlight feature. At the moment this procedure can be skipped because of the widget that is now present on the home screen of the Galaxy S8 Plus.
A widget is a small shortcut that is added to the home screen of a Galaxy S8 and Galaxy S8 Plus. This is not an app but looks like one but it can switch on the flashlight.
Flashlight Widget On Galaxy S8 And Galaxy S8 Plus:
Make sure that the Galaxy S8 is switched on
With your two, long-press on the home screen and release when you see "Wallpaper" "Widgets" and the "Home screen settings" come up
Tap on the widgets
Scroll so as to find the 'Torch"
Long press on the "Torch" and drag it to an open place on the home screen
Whenever you want to use the flashlight simply tap on the icon to turn it on or off
Go to the notification settings to switch the flashlight off or tap on the icon and the torch will simply go off
The above procedure will be able to help every user of the Galaxy S8 and Galaxy S8 Plus to use the flashlight during the emergency timed when there is no light. There are some users who may want to use the launcher, this is not an issue, the procedure is the same but the difference would be the location of some of the icons on the home screen.
Galaxy S8 And Galaxy S8 Plus: How To Fix Audio Problems
Read Next