Galaxy S8 And Galaxy S8 Plus Screen Rotation Not Working (Solution)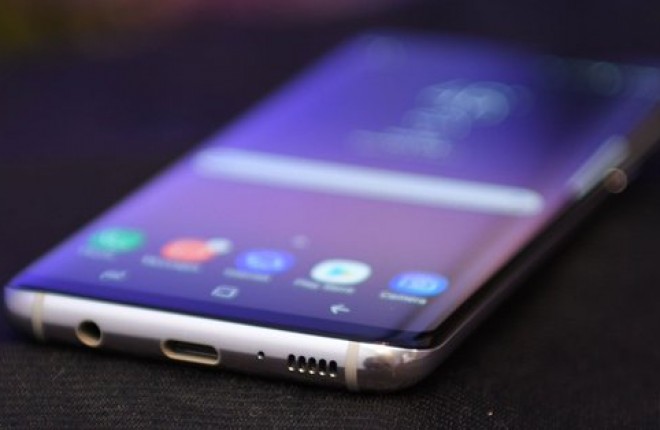 When the gyroscope or the accelerator does not work the screen rotation feature will not work on the Galaxy S8 and Galaxy S8 Plus. This issue also affects the screen rotation such that the screen is fixed on the vertical and also the horizontal. Some of the users have also complained this problem does not go away even after switching on the rotation or is being activated.
As if that is not enough when the camera is enabled the normal images appear upside down. This is brought about by the problem of software where it could be out of date and it is vital at the time to do some software update.
The first way to solve the problem is by performing a hard reset which is the perfect way to bring the gyroscope back to normalcy and this will bring up a solution to solve the rotation problem on the Galaxy S8 and Galaxy S8 Plus.

Try also this method as an option to solve the problem of the screen not rotating on the Galaxy S8 Plus:
Go to the dial pad
Dial *#0*#
This will lead you to the service mode screen where you have to touch on the "Sensors".

If this does not work, it basically means that your wireless is not working and the only solution is to return the phone to factory defaults. To factory reset Galaxy S8 or Galaxy S8 Plus read this guide. You can also try contact your service provider for a solution since they could be aware of the problem and will give you a lasting solution.
The other way to solve the hitch on the Galaxy S8 is by hitting the phone by your palm although this is not a good way in providing a solution but some have tried it and it worked. Try this but it is not proven beyond reasonable doubt.
Perform a hard reset on the Galaxy S8 Plus so as to solve the problem of the screen not rotating. You have to understand the consequences of the process because it will delete every detail of the device and leave it empty. All the files and information will be erased and nothing will be spared. Just back up your data to save the information in the Galaxy S8 Plus. To back up your data go to the settings the look for "Backup and Reset". Alternatively, here is a simple guide to help you complete the process smoothly.
How To Use Auto Reject On Galaxy S8 And Galaxy S8 Plus
Read Next