How to Change and Reset iCloud, Apple ID or Password for iPhone, iPad and Mac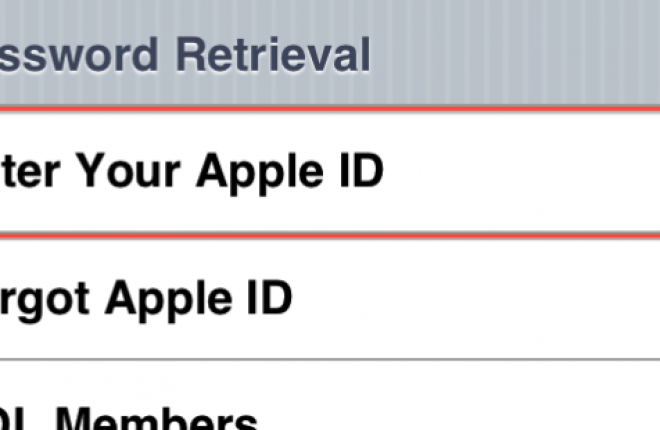 iForgot Apple ID and Apple iForgot iCloud passwords are forgotten by Apple users from time to time. But for those who forgot their Apple ID or password for iPhone, iPad and iPod, you can change Apple ID or reset Apple ID password to get access to the App Store or iTunes Store.
Apple provides multiple ways to recover an Apple ID login or Apple ID password, and you can start the recovery process either directly on an iPhone, iPad, or iPod touch, Mac, Windows PC, or just about anything with a web browser.
The different processes described below will work to recover a forgotten Apple ID, and/or reset a forgotten Apple ID password.
Recover or Reset Forgotten Apple ID or Password on iPhone & iPad
This is all done on an iOS device and is often the simplest way to log back into an Apple account:
Turn on your iPhone or iPad
Open the Settings app and scroll down and tap on "iCloud"
Select the email address at the very top of the iCloud settings screen
Tap on the blue text underneath the password entry that says "Forgot Apple ID or Password?" where you'll have two choices:

If you know your Apple ID and don't remember the password, type in your email address and click "Next" to start the reset process
If you don't know your Apple ID, tap on "Forgot your Apple ID?" and fill out your full name and email address to recover the Apple ID login (yes, you can then do the password reset after you have the Apple ID)

Answer the security questions pertaining to that Apple ID, and follow the onscreen directions to complete the process
Find a Forgotten Apple ID with Email or Old Email Address
This is a more advanced trick to search multiple email addresses, which is incredibly helpful if you switched email accounts at some point in time and that's what has caused the login problem. This can be done with any web browser in iOS, OS X, or Windows:
Open the web browser of choice and go to this Apple iForgot website
Enter the first and last name associated with the Apple ID, your current email address, and any and all prior email addresses to start the reset process
Answer the security questions associated with the user to complete the reset process
Reset an Apple ID Password from the Web
You can also start the password reset process from the official Apple ID website, this also can be done any device as long as you have a web browser:
Go to this Apple ID site and under "Manage your Apple ID" choose the "Reset your password" option
Enter the email address associated with the account and answer the security questions as usual to complete the password reset process
If you still can't figure it out, you can contact Apple directly about your account and in many situations they can help you to regain access again.
How to record video from your iPhone onto your Mac
Read Next