How To Text Someone from a Different Phone Number (Not Your Own)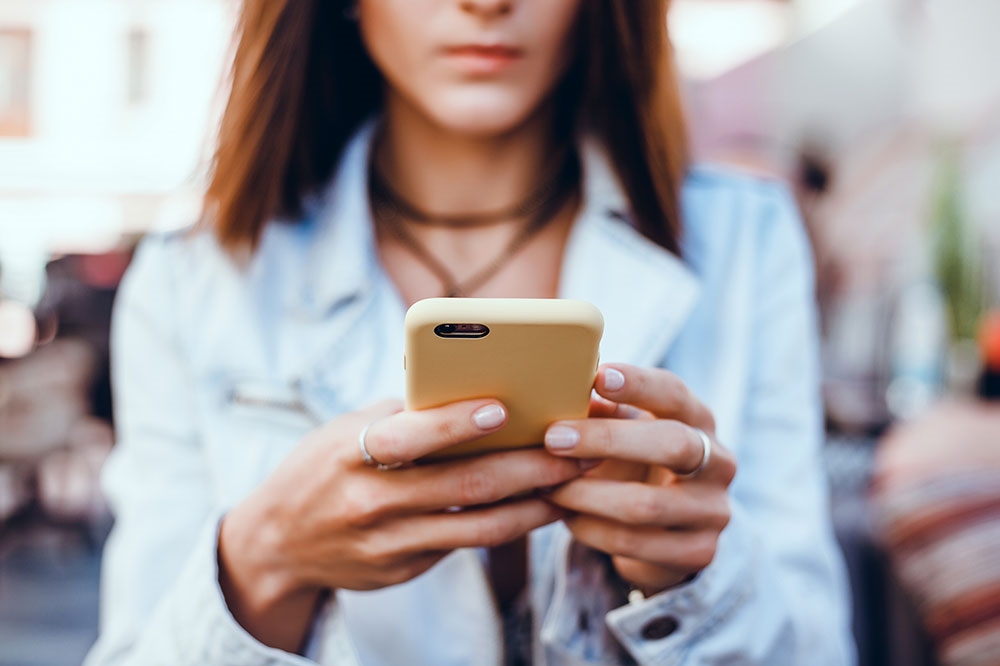 Looking for a way to text someone without using your own phone number? Maybe you are pulling a prank or just want to maintain your privacy. Whatever the case, there are several ways you can text someone from a different phone number that's not registered in your name. Follow this guide to learn how.
How To Text Someone from a Different Phone Number (Not Your Own)
1. Use an Online SMS Service
These types of online services were widely popular back in the day when SMS was the primary form of texting. If you didn't have enough mobile phone credit on your prepaid plan, or you wanted to anonymously text someone, you could use one of these online services.
Online texting services still exist, and they allow you to send an unlimited number of messages to anyone in the world. All you have to know is the recipient's phone number and the international dialing code. If you search the internet, you'll find plenty of such websites. Some of them include Globfone, SendAText, OpenTextingOnline, MFreeSMS, Wiko, and others.
Most of these websites limit you to 155 characters per message, which is just below the default character number of a single text message. Also, you should check the regional availability on the website before you send a text since some of them can't send messages to all countries.
The recipient will only see a random phone number of the service and the content of your text. There won't be any other data available, such as your name or phone number. Because of this, they cannot block you from sending text messages.
One major problem with these services is that the data you input on these websites can be easily misused. This means that all the numbers you type will probably remain on the server, so someone can use it to send malicious links or commit data theft.

2. Spoof the Number
Some web services go a step further and allow you to spoof a phone number in order to prank your friends or family. These spoof services will send a text message to any number, but the recipient will see a number of your choice on their phone.
Spoofbox is one of the most popular phone spoofing apps. It's available for both iPhone and Android, and it allows the sender to fake their ID. Spoofbox also has other features like prank calls and spoofing your email. These types of software are a good means of protecting your privacy, as they can mask your ID if you want to make a private call or send an email.
Besides Spoofbox, other popular spoof apps include Spoofcard and Spoofmyphone, and there is also AnonymousSMS, a web browser-based service similar to those from the previous section.
Although spoofing is not illegal in itself, by no means should you use it with malicious intent, for harassment, violence, threats, or similar activities. If you do, and the recipient reports it, you can get into big trouble.
3. Use Third-Party Apps
There's a wide range of third-party apps for Android and iPhone with the sole purpose of masking your real phone number. Unlike spoofing, where you can type any number to appear as your own, these apps will create a single, unique number. These apps allow you to anonymously text and call without revealing your personal phone number.
Depending on the purpose, the apps vary in size, features, and price. The most popular third-party apps for hiding the phone number include the following
Burner: This app shares the name with popular phones that you could use for a short time before they become useless. It will also assign a 'burner phone' number instead of a regular one. This number is temporary, and you can use it to hide your personal information from untrustworthy entities. However, do note that Burner only works in the US and Canada.

→ Burner
Hushed: Similar to Burner, Hushed will give you a temporary new number to mask your ID. Also, the app allows you to make calls via your Wi-Fi, which can be useful if you're out of minutes on your phone. It works in over 40 countries, including most of Europe. However, this is a premium app with a free trial available.
→ Hushed
Flyp: Here is another premium app that allows you to have up to five more phone numbers on your phone. All these numbers can have separate options, like different voicemails, calls, and texts. You can also see them all in one place.
→ Flyp
Google Voice: You can make a restricted call on Google Voice. When you call a number using this app, you can command Google Voice to hide your caller ID from the recipient's display.
TextNow: TextNow is a popular free app that allows you to choose your area code and keep your phone number hidden as long as you continue to use the app.
→ TextNow
Telegram: Telegram is well-known for its privacy features. The best part is that you can use Telegram without a phone number and text anyone without worrying about sharing your contact details.
→ Telegram
Beware of Legal Issues
It is okay to use a different phone number to text someone occasionally due to privacy reasons. However, your intentions should always be good, even if you're looking to prank your friends or relatives in some way.
If you want to use a fake phone number for malevolent reasons, most of these applications and services have a way to track your ID or IP address, and you can get in legal trouble with the authorities. So, just because these features exist, it doesn't mean that you should abuse them. Use them wisely and with a positive purpose.
Now that you know how to send a text to someone from a different number, you may want to know how you can forward emails to your phone as a text message.
Frequently Asked Questions
1. Is it possible to track where a text came from?
A. When using third-party texting services, pre-paid burner phones, and texting websites, it can be incredibly difficult to find out who is behind the fake texts. Although many of these services require you to log in with an account, some do not, which may make it more difficult to track the original sender.

Depending on your reason(s) for sending text messages from fake phone numbers, there's always a way to track the origin of the message if the receiver is smart enough. Prepaid phones require personal information to start service. IP Addresses are traceable. Most common users won't be able to track the text's origins, but it can be done.
2. Can I send an SMS text message using an email address?
A. You may have received at some point a text message with no phone number. Instead, the contact information listed is an email address. This is possible and anyone can do it with nearly any e-mail client.

Instead of typing in an email address, type the recipient's ten-digit phone number into the recipient field. Each cell phone carrier in the U.S. has a unique code that you'll need to input after the phone number.

For example, to send an email to a text to an AT&T you'll need to type [email protected]. Type your message and send it like you normally would. Assuming you know the other person's cell phone carrier and the code, this will work for you.
3. How can I receive text messages from a different number?
A. If you're an Android user, you can use the Device pairing feature of the Messages by Google app to easily receive text messages from another phone number. Launch Messages by Google > three vertical lines menu icon > Device paring > QR code scanner button > scan the QR code shown on https://messages.google.com/web.

For iPhone users, the process is much easier as there is a native option to forward messages. Just make sure you are using the same Apple ID on the other device as well. To do this, open Settings > Messages > Text Message Forwarding > Select your other device.
4. Can I disguise my phone number when texting?
A. Yes, you can hide your phone number while texting if you use third-party apps like Burner, Hushed, TextNow, Flyp, CoverMe, and Google Voice, which are available on both iPhone and Android devices.
5. Does *67 work for texting?
A. No, dialing *67 before a phone number won't hide your contact details when you're trying to send a text message. This secret code only works when you want to hide your phone number to make a private call.
How to View Snapchat Stories Without Being Friends
Read Next