How To Pin Or Unpin Someone On Snapchat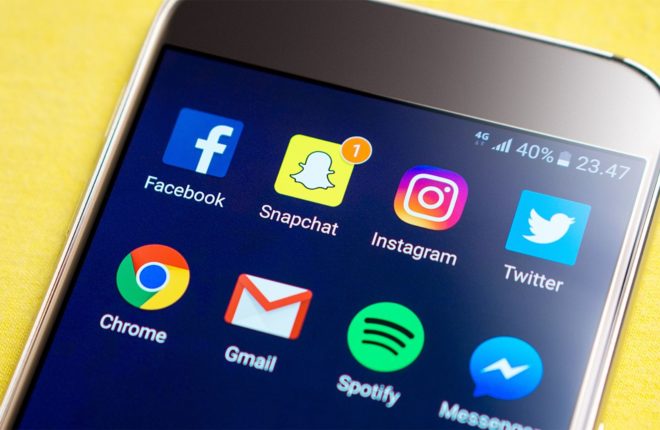 If you are heavily active on Snapchat and have a chat page flooded with new messages daily, chances are you might accidentally overlook snaps from your BFF or someone special. So what's the solution? Simple. Pin their conversations on the top so no matter how many unread messages you have, their chat remains on the top.
So let's check out how to pin or unpin someone on Snapchat in this guide.
How Do Snapchat Pins Work
Snapchat lets you pin your most important chats right at the top of the list. Hence, by pinning your favorite/ important person's chat, you'll always be able to notice their messages that otherwise might have gotten buried under other chats. This is also a great way to separate chats from important people on Snapchat from the other conversations that you are having.
Snapchat has its own algorithm to determine your best friends list, but you can pin chats to give them a higher preference.
How To Pin Someone On Snapchat
Earlier, you could only pin chats on Snapchat for iPhone. But this feature is now available on Android as well. To pin a chat, follow the steps below.
Launch the Snapchat app and swipe to open the chat menu.
Long press on the chat you want to pin.

A menu will appear at the bottom of the screen from where you must choose Chat Settings.


Once the chat setting menu opens, tap Pin Conversation, and you are done.

How to Unpin Someone On Snapchat
If you have accidentally pinned a wrong chat or want to unpin a chat simply because it is no longer necessary to you, don't worry. The process is pretty straightforward. You must repeat and unpin the same steps as you pinned the chat. Still confused? Have a look below, and everything will be crystal clear.
Long press on the pinned chat.
Go to Chat Settings.
Tap on Unpin Conversation.


You can still see unpinned chats in your Snapchat conversation list. It is just that they won't remain fixed on the top of your chat list anymore. Furthermore, the person or group you unpinned won't even know you have moved them down in your priority list! You can also delete the Snapchat conversation if you don't need it any longer.
Bonus Tip: How To Pin Someone As #1 Best Friend Or #1 BFF
If you are a Snapchat+ user, you can take the pinning one notch higher and pin a person as your #1 BFF. This is a premium feature and is not available for regular Snapchat users.
All you need to do is long-press the person's conversation (whom you want to make your #1 BFF), and you will find the option of pinning them as your "#1 BFF" followed by a red heart emoji.
But please note, only you and the person you pinned BFF will know about this, and no one else can see your Best friend list. And the Snapchat app can not control or replace this Friend emoji. This is different from pinning a conversation on Snapchat, as the person won't know when you pin their chat. The latter is just like how you cannot know when someone deletes you on Snapchat.
What Does Pinning Someone As Your BFF Do on Snapchat?
Well, if you have been using Snapchat for quite some time now, you'll be well aware of Snapchat's emoji system, where the app tracks your engagement with another user and puts an emoji on their conversation.
The concept is more like reaching a milestone with someone and then flaunting it through these badges/emojis. Currently, around 9 friend emojis are on the platform, each with a unique meaning and criteria. You can customize the choice of emoji, but the criteria don't change.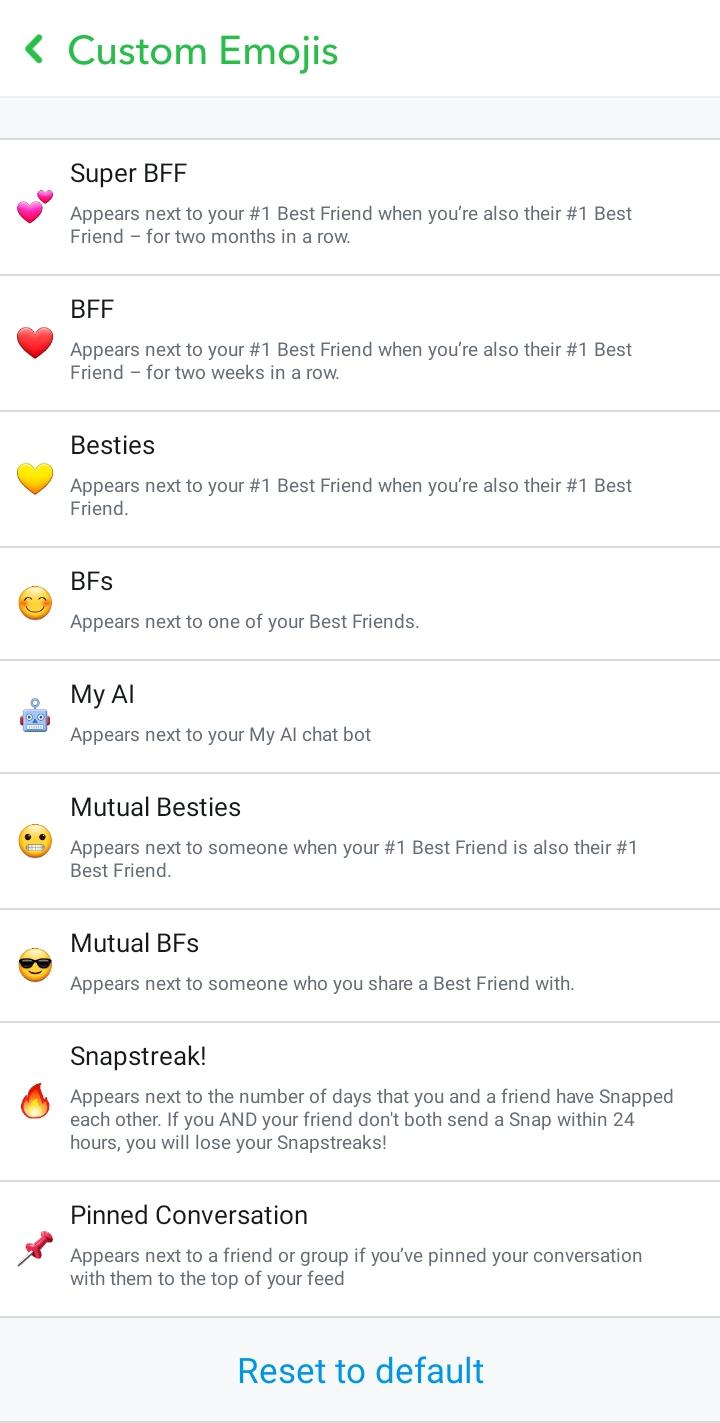 For example, a yellow heart emoji means you two are each other's #1 best friend, and you engage with each other the most. You two will be called besties, and the yellow heart is a visual representation of that.
Now if that yellow heart turns red, you two have been besties for over two weeks, and it is an upgrade. But remember, you two need to constantly engage with each other the most over Snapchat for at least more than two weeks!
The magic of Snapchat is it keeps getting better. If you have managed to continue engaging with someone for over two months straight (which is challenging, to say the least), both of you will get the highest honor of the friendship that is the "Super BFF" which is represented by the pink twin heart.
Now if you are a Snapchat+ user and paying a subscription, you should get some benefits. So, this is the benefit you'd get. You'll be able to pin up to eight people as your BFF on Snapchat without putting in the time and effort. But remember, you can only pin one person as your #1 BFF, and the others will be only BFFs.
Pin Your Important Chats on Snapchat
It is super easy to pin and unpin conversations on Snapchat at your convenience, making your chat much more organized, especially if you get bombarded with hundreds of chats daily. Besides, being out of sight can get someone out of your mind, so if you don't have a Snapchat+ subscription and are trying to earn that best friend emoji, keeping their conversations pinned at the top will keep reminding you of who is important. Now that you know about pinning conversations on Snapchat, learn how to use the Snapchat Anime AI lens.
FAQs
Q. Can Someone Tell You Pinned Them On Snapchat?
A. No, the other person cannot tell if you have pinned or unpinned them on Snapchat. It is a feature only for you and your convenience and ensures privacy.
Q. Why Can't I Pin Someone On Snapchat?
A. Not being able to pin someone should not happen whether you are an Android or iOS user. However, if it is happening to you, it can be due to some temporary bug or glitch; in that case, you can update the Snapchat app or uninstall and reinstall it.
How to Set Your Music as Amazon Alexa Alarm
Read Next