How to See a Deleted Message on WhatsApp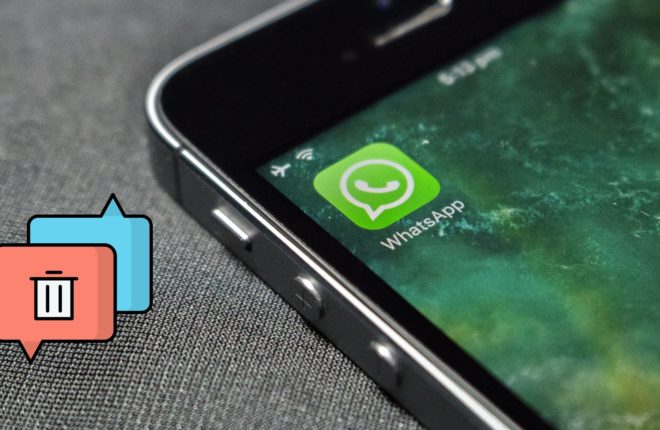 WhatsApp lets you delete a message after sending it. You can even edit sent WhatsApp messages if you wish to. These options can be helpful if you accidentally dropped a text in the wrong chat. Let's be honest; you must wonder if there's a way to read these deleted messages. Right?
Officially, there's no official way to read deleted messages on WhatsApp. You, a hacker, or your parent cannot read it, even if a business or your guardian manages your phone. However, some solutions to bypass this limitation exist
How to See Deleted WhatsApp Messages Using Notification History on Android
Just as you can read Instagram direct messages without being seen through the notification history, the same works for WhatsApp's deleted messages. Take advantage of Android's notification history to read WhatsApp chats even after they have been deleted. But you'll have to enable this feature on your phone first.
Open your phone's

Settings

.

Scroll down and tap

Notifications.

In Notifications, scroll down and select Advanced Settings.



Next, tap the

Notification History

option and check if it's enabled on the next screen. If not, toggle it

On.


Once turned on, your phone will log all notifications for the last 24 hours. This even includes any WhatsApp texts that you receive. So, you can check your phone's notification history anytime you want to read a WhatsApp message that was sent to you but deleted afterward. Do note that the history will be cluttered with other messages. The only way to reduce this is by disabling notifications from unwanted apps.
How to See Deleted WhatsApp Messages With Media on iPhone
Unlike Android, iPhones don't have a Notification History option. So, there is no way to see deleted WhatsApp chats on iPhone. But there's a trick through which you can see any deleted media content sent over WhatsApp.
Open

WhatsApp

on your iPhone.

Tap the

Gear

icon at the bottom right corner of the screen to open

Settings.

Under Settings, select Chats.


You'll find the Save to Camera Roll option on the next screen. It's turned off by default. Toggle enable this option.



Once enabled, any media sent with the message will be saved to your iPhone's camera roll. So, while you can't read a retracted chat, you can at least see any shared media even after it is deleted. Do note that this trick will only work once you have viewed the message. Otherwise, the media file will never be downloaded to your iPhone.
Some third-party apps claim to let you read deleted WhatsApp messages. However, you should avoid such apps, as they pose a security and privacy risk.
FAQs
Now that you know that deleted messages can be seen, with limitations, here are some frequently asked questions about the topic.
Q. How Can I Recover Permanently Deleted WhatsApp Photos?
A. You can recover the deleted WhatsApp photos if you haven't deleted the media files from your phone when clearing the chat or enabled backup for WhatsApp images. Restoring an older backup is another way to get the photos back.
Q. Can Restoring an Old WhatsApp Backup Bring Back Deleted Messages of Other Users?
No, restoring an old backup can't retrieve deleted WhatsApp messages of other users. This is because you're restoring your own WhatsApp chat history.
How to Use Amazon Fire TV Stick Without Registration of Amazon Account
Read Next