iPad, iPhone, Mac, Apple Watch, And Apple TV Expectations for 2018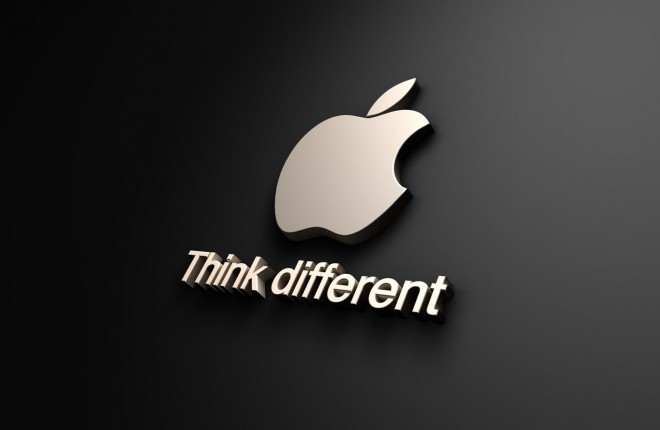 The year is 2018, and that is slowly sinking in with every passing month. While that happens, users' everyday expectations from Apple this year has started to formulate into something coherent.
And especially with the iPhone, Apple Watch, iPad, Mac, and Apple TV, there are some things that would be very useful when integrated with the next releases.
There will soon be new versions of all these smartphone devices. And until Apple bows out of the industry, which I suspect is not happening anytime soon. 2018 should be another year of upgrades on existing devices that we dearly rely on.
No one knows what those updates will be. But a more important question is what do you want those updates and upgrades to be? Here are some major ideas, not formulated from rumors.
Of course, processors and power management will improve. So will wireless charging and camera features. Those are a given.
In this post, the focus is centered on what Apple's next-generation products could look like, which is not the same as what they will be. Specifically, what users would like to get from Apple.
iPhone
The launch of the iPhone X pretty much changed the idea of what an iPhone represents. The transition from edged-to-rounded end and an OLED display as well as ditching the Home button/Touch ID in favor of Face ID and a gesture-based navigation system.
This year, a design that spreads out across the entirety of the smartphone would be awesome to see. A 4.x-inch SE-sized version for the iPhone would warm a lot of hearts, no doubt as a 6.x-inch iPhone Plus product is just a matter of time before it is launched. Adding a ProMo screen wouldn't be too shabby either.
Apple Pencil Support
More support for the Apple Pencil would also be appreciated. It could be in the form of a shorter Apple Pencil which will be better suited for the 6.x-inch iPhone.
The same applies to split-view between apps. With the expected full screen Plus size, the picture-in-picture and drag-and-drop features can be introduced to the iPhone product line. For those without access to the in-dash version of the CarPlay, there should be an on-device landscape mode that will be built-in to the CarPlay function.
Data Transfer
A cable switch is also of interest to many users. It would be a pleasure to have Apple switch from included cables to "Lightning to USB-C". This will include a USB-A adapter in the box. Bumping up the AC adapter brick would add a nice touch to it as well.
The errors associated with what is supposed to be Apple's power-efficient, consistent Bluetooth connectivity would be a welcome addition by upgrading the W1 and W2 to a better level.
Do away with the timeouts, disconnects, spinners and frequent need to reconnect with other devices while performing a Bluetooth operation.
iPad
Apple in 2017 bifurcated their iPad product line. The iPad Air 1.5 was fused with certain features of the iPad 2.5 to accommodate for customers who needed a cheap app, internet device, video, and the basics.
Then the company expanded to the 10.5-inch model that was on the high end of the sales scale for buyers who wanted a better iPad Pro version.
In 2018, a welcome policy would be for Apple to do away with cheap, low-end products that do not fit into the quality of an expected Apple product. Base-level iPad products should be cut from the market regardless of pricing.
It has been more than three years since the release of the iPad Pro and more than five years since the original iPad mini was launched with the same iPad design language still present in both products, so there is a need for evolution in that product category as well.
Features
The features for which we love the iPhone X is sorely needed in the iPad Pro. Even though OLED supplies are not yet in abundance and Face ID is just getting due recognition, the excitement attached to the release of the iPad Pro needs to improve significantly.
The same could be said for iCloud accounts in both home and professional settings for instances where you have to share devices. Mass storage device support for professional and home environments is needed because of sneakernet files.
Another intriguing feature I would love to witness with the next set of launches is a second-generation Smart Keyboard.
A new one should include a capacitive surface that mimics the functionality of a normal iOS trackpad mode and navigate through tap events so that your can rest your fingers on the keypad without typing errors adorable as long as you want or at least longer than the present.
The Apple Watch broke from its limitations with the introduction of LTE. To an extent at least. With the Apple Series 3, we were introduced to a half-step towards real device independence. A half-step, but an important one.
My Apple Watch does not tell time until I tap or turn it sideways which can be awkward in crowded places. Over the years, Apple has devoted resources to improving the speed of apps and LTE addition. It would be a welcome true of events if the ambient time and battery were given a lift.
A low power watch face that has the display on at all times albeit in a low-light mode would be greatly appreciated instead of iPhone X-style that fills the entire surface area and consumers battery life.
Features
Another aspect that needs a revamp is the VIP option in Mail; I would love if it were moved into Contacts where general notifications can be granular to allow only important or customized notifications to appear on the Apple Watch regardless of whether there are Tweets, Mails, messages or snaps.
The Siri watch face looks interesting, but it would be better if it possessed more dynamics and intelligence, with the ability to add a high tech complication slot for any watch face that can then allow features like Calendar, messages, locations, weather alerts, Lyft, and other context-appropriate functions. This would be extremely valuable.
Other functions like health detection technology and workout plans should be added to the watch to increase its value and make it almost indispensable and invaluable. That, I believe, would be the right direction for Apple to head to the next Apple Watch Series launch.
Now that Apple TV is HDR and 4K, including Dolby Vision, the cutting-edge technology is available for users that have started updating to the next generation of television. However, there is no Dolby Atmos so our ears cannot get the same special treatment our eyes have in the meantime. Hopefully, Apple comes through soon.
With much cajoling by iTunes, many a studio have started upgrading their content in 4K HDR and releasing them subsequently, especially in Dolby Vision. Alongside Amazon, Netflix, and 10-bit HEVC encoding, the issue of getting TV shows and movies onto the box has become relatively straightforward.
TV.app is ever expanding even though I have a love/hate relationship with it. Unfortunately, Apple has not been able to integrate Netflix on their platform which is a downer. The user experience is a let-down if you're not watching any of the shows suggested to you.
Apple needs to invest the resources and make the user interface more expansive to give users a better experience.
Features
The same applies to games. A big mistake Apple had was requiring Siri remote at launch. Many companies that use the come on gamepad only offered a peek at the platform leaving many users wanting for more.
A dream of mine has always been this: Encourage the big classic handing companies to create retro controllers that will be shipped alongside their beloved catalog titles. SNES, NES and N64 controllers and games provide the physical attachment with Nintendo hardware while Apple tidy up the needed bits to make it accessible on TV.
I would be happy with a delightful Siri remote coupled with a first-party Apple gamepad. This should work well with some first party Apple games. There is zero reason for exclusive gaming exclusion due to artificial focus-driven reasons as Eddy Cue's organization is entering into the TV business.
With the AR/VR future that Apple is racing towards, this should all integrate seamlessly with one another.
When the ultra-light laptop was first introduced by Apple, it was rife with many compromises regarding ports and power management. A few years after, these compromises were dealt with, making the MacBook the most flexible ever while dropping in price.
Oh, did I mention that every vendor in the industry tried to outdo each other in their bid to copy this technology?
The product being discussed is the wedge version of the MacBook Air which serves as a benchmark for Apple's laptops and all other laptops for years to come.
Three years after the release of the 12-inch MacBook and while it has forged the template for which the current generation of MacBook Pro has been built, it has served pretty much nothing else.
Features
It still uses one USB-C port. It still functions through the same old Intel Core M. Its expensive process still makes it part of Apple's lineup as it generates substantial revenue.
The MacBook needs a redefining redesign moment. The Retina display should be kept, but the USB-C should be changed to a Thunderbolt 3 and fitted one on either side. The ability to charge from either side of a device is one of the little wins that the new MacBook Pro design can boast of.
It is important that the price point is significantly reduced from the current quoted price fee of $999. It's easier to just blog than engineer and sell Smartphones, right?
A MacBook that can be as cutting-edge as an iPad in every imaginable way is the goal instead of having a device that runs iOS on Apple's ARM processors.
I have to admit the new MacBook Pro is a thing of beauty and solidly built. Since it's launch, I have been using one, and it has been a massive upgrade on my previous MacBook Pro which I reluctantly go back to die to my existing VPN connection on it.
Nevertheless, I cannot vouch for everyone, and my need for the MacBook Pro might not resonate with that of others. And when you have many genuine Apple lovers who are not a fan of the new MacBook Pro, something has to give.
Features
Throw a USB-A adapter into the mix for good effect and the port pain should reduce significantly. The butterfly keyboard has received mixed reviews so it is a feature Apple should reconsider based on its anecdotal failure rate. The Magic keyboard style is a capable alternative.
It's obvious the MacBook Pro desperately needs its own version of iMac Pro. A MacBook Pro Pro of sorts. It's fine that many people get to afford the lesser version of MacBook Pro because of the Retina Air and physical escape key. Still, it would be a pleasure to get a more efficient, Dolby Vision version of the MacBook Pro for people who want an iMac Pro but in a portable form.
Battery Life and OS
Sacrifices would have to be made per battery life and weight. Apple can't afford to use ultra-lower power chips from Intel. Only a segment of professionals who have paid a few extra hundred thousand is privy to this technology. Still, this would represent good price value as it guarantees better graphics and insane amounts of RAM.
The challenge lies in the Touch Bar and screens. A classic case was Microsoft efforts to come up with touch-capable computers. This left them stuck on the Windows 8 for a long time before they cracked it. On the other hand, Apple already has a touch-first operating system with iOS.
Operating System
There is no need to divert resources into building macOS.
It makes one wonder if a half-step is enough of a leap as Apple can add a feature like gesture navigation on screen. All other pre-existing features on the interface should be left as they are. The common 'tap to launch,' 'pinch to zoom,' 'swipe to switch,' 'flick to scroll' features can be kept the same.
I'd have to try to it with the new features to know if it is a right fit. But with the touchscreen feature that is a significant part of this iPad-raised generation, these type of screens are the bare minimum expected.
As much as the Touch ID looks good on Mac, Face ID is the future.
Mac Pro
iMac just went Pro, and now it is Mac Pro time to take back its crown. Apple has been pulling all the stops to produce a wonderful modular Mac Pro with a defining Pro Display to boot.
This is a far cry from the triangle-within-a-cylinder design that the Mac Pro previously had.
Hopefully, the new Mac Pro embodies the sport of the previous Mac Pro versions. The last model was a miracle of modular design. The components could be altered and accessed at every turn. This is even without the need for tools which speaks highly of the genius involved in the building of the device.
If Apple can manage to add graphics card slots, upgradeable RAM, a smorgasbord of ports, multiple SSD bays while making it rack-mountable, then Apple will have succeeded in making its minimal set of ultra-pros very happy people.
Especially if that Pro Display is in Dolby Vision, then we have a potential beauty on our hands. This is coupled with the fact that there is the very low-end modular version that can replace the Mac mini.
iPhone's 2018 Best Magnetic Car Mounts
Read Next