iPhone's 2018 Best Magnetic Car Mounts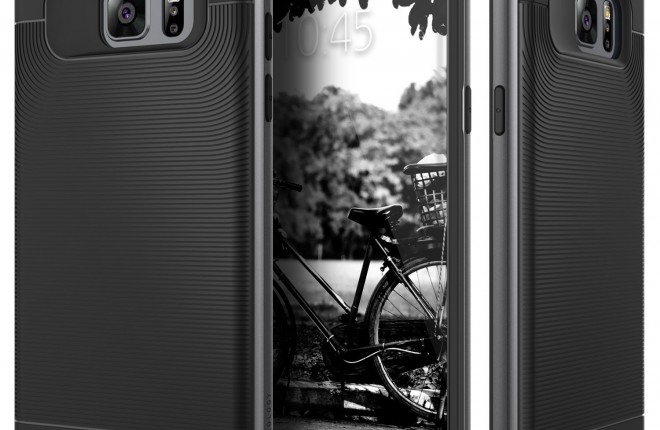 Everywhere around the world, it is an illegal act to use your phone while driving. Your best bet to stay on the right side of the law is to purchase a good car mount.
Some car mounts can be difficult to set up. But, the support they provide makes life easier to use your device when driving and while outside the car. Without further ado, let's dig into the best car mounts for your phone.
If your phone supports wireless charging, you have to be careful with how you set up the car mount metal disc so that the coils are not tampered with. Locate the charging coils and make sure to set the metal disc of the mount where they do not interfere with the coils.
Another alternative is to put the metal between a case and your phone. This will help you to remove it whenever you want to make use of the wireless charging features. In zero order of preference, here are my top 6 car mounts for your phone
Let's take a good look at these car mounts.
NiteIzeSteelie
This small mount only swallows up about half an inch of your dashboard or car console because it is just a little metal ball. The other half of the mount is shaped like a small concave circle that sticks to the back of your device.
At first, it might appear that your phone will roll around on the ball, but because the ball is fixed to a particular spot, the magnet in it is strong enough to hold the entire mount including your phone in place.
The numerous angles of rotation that this mount allows makes it ideal for any position because it's orientation can be fixed at any point. It is available on Amazon for about $21. The Steelie has many configurations, but personally, I am a huge fan of the Original Steelie.
Anker Universal Mount
The Anker mount sticks to the dashboard with a flat surface with its fully adjustable pad that makes it ideal for awkward mounting spots. It features a large magnetic passed that you can easily attach your phone too. The mount does not eat up dashboard space like conventional mounts that possess arms and brackets.
My favorite part of the Anker mount is that it does not mess with the vent outlet on your dashboard because they are fully adjustable. This helps as you do not have to worry about air from the vents heating up your phone. For a price of $16, the Anker mount represents a sound investment.
WizGear Universal AirVent Mount
There's a reason why the WizGear shows up first on the search list when you type in "Magnetic car mount" on Amazon's website. And it's not because the manufacturers pay special fees to put it there.
To start with, the WizGear enjoys favorable reviews. Out of 20,000 reviews, a whopping 66% are 5-star ratings while 14% of those reviews award the WizGear a 4-star rating.
The statistics speak for themselves. I've been using the mount for close to three years now, and it has not let me down for a single moment. It fits perfectly together different air vents, is compact and has not slacked in size.
If you are looking for a reliable and cheap magnetic mount that will stand the test of time, you can cop the WizGear for a fee of $7.
Maxboost 2-pack
Most mounts offer the same services and the same old features to boot but with different brand names attached. Maxboost mounts replicate this narrative and upgrade on them.
Apart from the usual attachment to the air vent and a sizable magnetic pad, it solves the puzzle of having two phones in the car.
The two-pack feature solves this problem. It has both a rectangular and circular metal plate. For a fee of $9, there's no going wrong with the Maxboost 2-pack magnetic mount.
TechMatteMagGrip CD Slot Mount
If you are not keen on sticking gadgets to your dashboard and particularly averse to bothering with air vents, then it's about time you considered putting your CD slot to use.
The TechMatteMagGrip attaches to your CD slot via its semicircle support, tighten it up and you're good to go. The magnetic pad is located on an adjustable arm that allows for any orientation. The MagGrip, Just like the MaxBoost also possesses a rectangular and circular metal plate you can use depending on your preference. All for $11 on Amazon.
Mpow Suction Pad Mount
So it happens that you do not want to put your mount on your air vent, dashboard or CD slot. What options do you have?
Simple. Use the Mpow suction mount on your windshield. Well, at least if that's legal where you stay. This shows how strong the Mpow suction can be. You can simply stick it to a part of the windshield that does not affect your field of view.
This can be precarious to some so be fully confident you can pull this off before trying it.
The Mpow mount has a small footprint with adjustable arms that can be moved around if they block your field of view at any point. You can purchase the Mpow mount with $10 and get access to a variety of metal plates that are of different sizes which can be detached from the windscreen all thanks to the suction switch.
If you've got a personal favorite that we didn't mention in this post, you can tell us about the excellent magnetic car mount of yours that we missed in the comments box.
We would love to hear from you.
How To Install Placenta on Kodi
Read Next